BR British Rail Crimson & Cream Crimson and Cream Crimson Cream Blood & Custard Blood Custard Blood and Custard BR British Rail Crimson & Cream Crimson and Cream Crimson Cream Blood & Custard Blood Custard Blood and Custard BR British Rail Crimson & Cream Crimson and Cream Crimson Cream Blood & Custard Blood Custard Blood and Custard
'Blood and Custard'
This is a railwayman's website for railwaymen!
Blood and Custard comes from the slang for British Railways' Crimson Lake and Cream livery (CLC) of the 1950's
 and whilst this website is not specifically dedicated to that livery, here is an overview of 'Blood & Custard livery'.
History of Blood & Custard livery
(also covers other British Rail liveries)

Caterham, 6th May 1979

Difficult to realise this photograph was taken by railway-man and author of the Southern Region emu histories John Atkinson forty years ago!  ©

In BR blue livery unit no.5668 enters Caterham. The station lost its semaphore signalling some three years later to the new power-box at Three Bridges (under the Brighton-line re-signalling scheme). Even the SR-type lamps are long gone.

<![if !vml]><![endif]>

SR-design 2 EPB no.5668

Built by British Rail to a Southern Railway design on the underframes of 2 NOL units 1816 (MBS) and 1822 (DTS)).

5668 received BR blue livery on 30th April 1969, blue /grey livery in November 1982. Renumbered 6310 it was facelifted (but without false ceilings) in February 1984 only to be withdrawn on 23rd November 1984 and scrapped a month later.
Latest on Blood and Custard!
Features on Blood and Custard's railway pages
Short overview on Crimson Lake and Cream (CLC) 'aka Blood and Custard' and associated liveries
Southern Region
Orange 'Vees' & Inverted Black Triangles – the reason why!
Southern Railway /Southern Region Multiple Unit Incidents 1939-1969
The following multiple unit histories are intended as sources of historical information.
LBSCR Electrics in detail
South London AC electric units
Southern Railway Electrics in detail
2 BIL two-car Bi-lavatory units
2 HAL two-car Half-lavatory units
2 NOL two-car No-lavatory units
2 WIM /2 SL two-car Wimbledon /South London sets
2-car Trailer Sets
3-car Motor Sets Suburban (SUB) units – in preparation!
3-car Motor Sets (Augmented) Suburban (SUB) units
4 SUB four-car Suburban units (inc.7TC set 900 /701)
4 COR /4 BUF /4 RES /4 GRI /4 PUL four-car Portsmouth Corridor stock
Waterloo & City Line (1940) Stock
6 PUL /6 CITY six-car corridor Pullman units
6 PAN six-car corridor Pantry units
Southern Region Electrics in detail
MLV Eastleigh-built Motor Luggage Vans
TLV Selhurst-converted Trailer Luggage Vans
2 EPB (BR-type) two-car Electro-pneumatic brake units
2 EPB (SR-type) two-car Electro-pneumatic brake units
2 HAP, 2 SAP & 4 CAP (BR-type) two-car Half-lavatory units
2 HAP & 2 SAP (SR-type) two-car Half-lavatory units
4 EPB (BR-type) four-car Electro-pneumatic brake units
4 EPB (SR-type) four-car Electro-pneumatic brake units – coming very soon!
4 DD (SR-type) four-car Double Deck units
4 PEP four-car Prototype Electro-pneumatic units
4 CEP & 4 BEP four-car Kent Coast Mainline units
4 REP, 4 TC & 3 TC Bournemouth 1966 Stock
4 VEP four-car Vestibule Electro-Pneumatic units
4 CIG /4 BIG four-car Brighton line units
5 WES (class 442) five-car 'Wessex' units
6 COR six-car corridor units (BR conversion of SR stock)
Southern Region Trailer Control Units in detail
3 TC & 4 TC Bournemouth 1966 Stock
6 TC Unit no. 601
<![if !supportLineBreakNewLine]>
<![endif]>
Southern Region Diesels in detail
2H/3H /3T two /three-car 'Hampshire', 'Hastings' & 'Berkshire' units
3D three-car 'East Sussex' Diesel units
6S /6L /6B six-car 'Hastings' units
Historical Interest
Fish by rail with BR's Blue Spot Fish Vans
Links to UK Railways
This section will be updated irregularly.
Keighley & Worth Valley Railway            
Manchester Museum of Science & Industry
Mid-Hants Railway Watercress Line       
North Norfolk Railway (Poppy Line)    
West Somerset Railway (Official site)   
West Somerset Railway (Unofficial site)                          
Standard Gauge Railways
Ayrshire Railway Preservation Group 
Buckinghamshire Railway Centre    
Chinnor & Princes Risborough Railway           
Dartmouth Steam Railway & Riverboat Company
Embsay & Bolton Abbey Steam Railway          
Gloucestershire Warwickshire Railway             
Lakeside & Haverthwaite Railway
National Coal Mining Museum for England
HTTPS
A privately & personally funded website, Blood and Custard is now 'https' site secure.
Browser issues
It has come to BloodandCustard's attention that some browsers struggle to display these Word-based webpages. Certainly they are tested as functioning correctly on Mozilla Firefox and Microsoft Edge using two computers but issues have been noticed with Google Chrome. As BloodandCustard is unsighted to any 'fix' for this we can only apologise and recommend using a different browser if our webpages are failing to display correctly.
Webpage changes
It had become necessary to consolidate the EMU /DEMU filenames to improve clarity. My apologies to those who have provided links to these pages and once they are completed no further changes are anticipated. Final filenames of Southern Rail-built units will start SR; British Rail-built units BR.
All photographs are copyright
All trackside photographs have been taken by PTS holders through safe and lawful access to the railway
Only where BloodandCustard holds the copyright for photographs we can consider requests for use by others.
General Data Protection Regulations
Blood and Custard is a passive 'information site' and does not record personal data
<![if !vml]>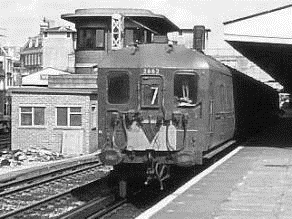 <![endif]>
Blood and Custard Blood & Custard Crimson & Cream Crimson and Cream Plum and Spilt Milk Blood and Custard Blood & Custard Crimson & Cream Crimson and Cream Plum and Spilt Milk Blood and Custard Blood & Custard Crimson & Cream Crimson and Cream Plum and Spilt Milk Blood and Custard Blood & Custard Crimson & Cream Crimson and Cream Plum and Spilt Milk Blood and Custard Blood & Custard Crimson & Cream Crimson and Cream Plum and Spilt Milk Blood and Custard Blood & Custard Crimson & Cream Crimson and Cream Plum and Spilt Milk Blood and Custard Blood & Custard Crimson & Cream Crimson and Cream Plum and Spilt Milk Blood and Custard Blood & Custard Crimson & Cream Crimson and Cream Plum and Spilt Milk Blood and Custard Blood & Custard Crimson & Cream Crimson and Cream Plum and Spilt Milk Blood and Custard Blood & Custard Crimson & Cream Crimson and Cream Plum and Spilt Milk Blood and Custard Blood & Custard Crimson & Cream Crimson and Cream Plum and Spilt Milk Blood and Custard Blood & Custard Crimson & Cream Crimson and Cream Plum and Spilt Milk Blood and Custard Blood & Custard Crimson & Cream Crimson and Cream Plum and Spilt Milk Blood and Custard Blood & Custard Crimson & Cream Crimson and Cream Plum and Spilt Milk Blood and Custard Blood & Custard Crimson & Cream Crimson and Cream Plum and Spilt Milk Blood and Custard Blood & Custard Crimson & Cream Crimson and Cream Plum and Spilt Milk Blood and Custard Blood & Custard Crimson & Cream Crimson and Cream Plum and Spilt Milk Blood and Custard Blood & Custard Crimson & Cream Crimson and Cream Plum and Spilt Milk Blood and Custard Blood & Custard Crimson & Cream Crimson and Cream Plum and Spilt Milk Blood and Custard Blood & Custard Crimson & Cream Crimson and Cream Plum and Spilt Milk Blood and Custard Blood & Custard Crimson & Cream Crimson and Cream Plum and Spilt Milk Blood and Custard Blood & Custard Crimson & Cream Crimson and Cream Plum and Spilt Milk Blood and Custard Blood & Custard Crimson & Cream Crimson and Cream Plum and Spilt Milk Blood and Custard Blood & Custard Crimson & Cream Crimson and Cream Plum and Spilt Milk Blood and Custard Blood & Custard Crimson & Cream Crimson and Cream Plum and Spilt Milk Blood and Custard Blood & Custard Crimson & Cream Crimson and Cream Plum and Spilt Milk Blood and Custard Blood & Custard Crimson & Cream Crimson and Cream Plum and Spilt Milk Blood and Custard Blood & Custard Crimson & Cream Crimson and Cream Plum and Spilt Milk Blood and Custard Blood & Custard Crimson & Cream Crimson and Cream Plum and Spilt Milk Blood and Custard Blood & Custard Crimson & Cream Crimson and Cream Plum and Spilt Milk Blood and Custard Blood & Custard Crimson & Cream Crimson and Cream Plum and Spilt Milk Blood and Custard Blood & Custard Crimson & Cream Crimson and Cream Plum and Spilt Milk Blood and Custard Blood & Custard Crimson & Cream Crimson and Cream Plum and Spilt Milk Blood and Custard Blood & Custard Crimson & Cream Crimson and Cream Plum and Spilt Milk Blood and Custard Blood & Custard Crimson & Cream Crimson and Cream Plum and Spilt Milk Blood and Custard Blood & Custard Crimson & Cream Crimson and Cream Plum and Spilt Milk Blood and Custard Blood & Custard Crimson & Cream Crimson and Cream Plum and Spilt Milk Blood and Custard Blood & Custard Crimson & Cream Crimson and Cream Plum and Spilt Milk Blood and Custard Blood & Custard Crimson & Cream Crimson and Cream Plum and Spilt Milk Blood and Custard Blood & Custard Crimson & Cream Crimson and Cream Plum and Spilt Milk Blood and Custard Blood & Custard Crimson & Cream Crimson and Cream Plum and Spilt Milk Blood and Custard Blood & Custard Crimson & Cream Crimson and Cream Plum and Spilt Milk Blood and Custard Blood & Custard Crimson & Cream Crimson and Cream Plum and Spilt Milk Blood and Custard Blood & Custard Crimson & Cream Crimson and Cream Plum and Spilt Milk Blood and Custard Blood & Custard Crimson & Cream Crimson and Cream Plum and Spilt Milk Blood and Custard Blood & Custard Crimson & Cream Crimson and Cream Plum and Spilt Milk Blood and Custard Blood & Custard Crimson & Cream Crimson and Cream Plum and Spilt Milk Blood and Custard Blood & Custard Crimson & Cream Crimson and Cream Plum and Spilt Milk Blood and Custard Blood & Custard Crimson & Cream Crimson and Cream Plum and Spilt Milk Blood and Custard Blood & Custard Crimson & Cream Crimson and Cream Plum and Spilt Milk Blood and Custard Blood & Custard Crimson & Cream Crimson and Cream Plum and Spilt Milk Blood and Custard Blood & Custard Crimson & Cream Crimson and Cream Plum and Spilt Milk Blood and Custard Blood & Custard Crimson & Cream Crimson and Cream Plum and Spilt Milk Blood and Custard Blood & Custard Crimson & Cream Crimson and Cream Plum and Spilt Milk Blood and Custard Blood & Custard Crimson & Cream Crimson and Cream Plum and Spilt Milk Blood and Custard Blood & Custard Crimson & Cream Crimson and Cream Plum and Spilt Milk Blood and Custard Blood & Custard Crimson & Cream Crimson and Cream Plum and Spilt Milk Blood and Custard Blood & Custard Crimson & Cream Crimson and Cream Plum and Spilt Milk Blood and Custard Blood & Custard Crimson & Cream Crimson and Cream Plum and Spilt Milk Blood and Custard Blood & Custard Crimson & Cream Crimson and Cream Plum and Spilt Milk Blood and Custard Blood & Custard Crimson & Cream Crimson and Cream Plum and Spilt Milk Blood and Custard Blood & Custard Crimson & Cream Crimson and Cream Plum and Spilt Milk Blood and Custard Blood & Custard Crimson & Cream Crimson and Cream Plum and Spilt Milk Blood and Custard Blood & Custard Crimson & Cream Crimson and Cream Plum and Spilt Milk Blood and Custard Blood & Custard Crimson & Cream Crimson and Cream Plum and Spilt Milk Blood and Custard Blood & Custard Crimson & Cream Crimson and Cream Plum and Spilt Milk Blood and Custard Blood & Custard Crimson & Cream Crimson and Cream Plum and Spilt Milk Blood and Custard Blood & Custard Crimson & Cream Crimson and Cream Plum and Spilt Milk Blood and Custard Blood & Custard Crimson & Cream Crimson and Cream Plum and Spilt Milk Blood and Custard Blood & Custard Crimson & Cream Crimson and Cream Plum and Spilt Milk Blood and Custard Blood & Custard Crimson & Cream Crimson and Cream Plum and Spilt Milk Blood and Custard Blood & Custard Crimson & Cream Crimson and Cream Plum and Spilt Milk Blood and Custard Blood & Custard Crimson & Cream Crimson and Cream Plum and Spilt Milk Blood and Custard Blood & Custard Crimson & Cream Crimson and Cream Plum and Spilt Milk Blood and Custard Blood & Custard Crimson & Cream Crimson and Cream Plum and Spilt Milk Blood and Custard Blood & Custard Crimson & Cream Crimson and Cream Plum and Spilt Milk Blood and Custard Blood & Custard Crimson & Cream Crimson and Cream Plum and Spilt Milk Blood and Custard Blood & Custard Crimson & Cream Crimson and Cream Plum and Spilt Milk Blood and Custard Blood & Custard Crimson & Cream Crimson and Cream Plum and Spilt Milk Blood and Custard Blood & Custard Crimson & Cream Crimson and Cream Plum and Spilt Milk Blood and Custard Blood & Custard Crimson & Cream Crimson and Cream Plum and Spilt Milk Blood and Custard Blood & Custard Crimson & Cream Crimson and Cream Plum and Spilt Milk Blood and Custard Blood & Custard Crimson & Cream Crimson and Cream Plum and Spilt Milk Blood and Custard Blood & Custard Crimson & Cream Crimson and Cream Plum and Spilt Milk Blood and Custard Blood & Custard Crimson & Cream Crimson and Cream Plum and Spilt Milk Blood and Custard Blood & Custard Crimson & Cream Crimson and Cream Plum and Spilt Milk Blood and Custard Blood & Custard Crimson & Cream Crimson and Cream Plum and Spilt Milk Blood and Custard Blood & Custard Crimson & Cream Crimson and Cream Plum and Spilt Milk Blood and Custard Blood & Custard Crimson & Cream Crimson and Cream Plum and Spilt Milk Blood and Custard Blood & Custard Crimson & Cream Crimson and Cream Plum and Spilt Milk Blood and Custard Blood & Custard Crimson & Cream Crimson and Cream Plum and Spilt Milk Blood and Custard Blood & Custard Crimson & Cream Crimson and Cream Plum and Spilt Milk Blood and Custard Blood & Custard Crimson & Cream Crimson and Cream Plum and Spilt Milk Blood and Custard Blood & Custard Crimson & Cream Crimson and Cream Plum and Spilt Milk Blood and Custard Blood & Custard Crimson & Cream Crimson and Cream Plum and Spilt Milk Blood and Custard Blood & Custard Crimson & Cream Crimson and Cream Plum and Spilt Milk Blood and Custard Blood & Custard Crimson & Cream Crimson and Cream Plum and Spilt Milk Blood and Custard Blood & Custard Crimson & Cream Crimson and Cream Plum and Spilt Milk Blood and Custard Blood & Custard Crimson & Cream Crimson and Cream Plum and Spilt Milk Blood and Custard Blood & Custard Crimson & Cream Crimson and Cream Plum and Spilt Milk Blood and Custard Blood & Custard Crimson & Cream Crimson and Cream Plum and Spilt Milk Blood and Custard Blood & Custard Crimson & Cream Crimson and Cream Plum and Spilt Milk Blood and Custard Blood & Custard Crimson & Cream Crimson and Cream Plum and Spilt Milk Blood and Custard Blood & Custard Crimson & Cream Crimson and Cream Plum and Spilt Milk Blood and Custard Blood & Custard Crimson & Cream Crimson and Cream Plum and Spilt Milk Blood and Custard Blood & Custard Crimson & Cream Crimson and Cream Plum and Spilt Milk Blood and Custard Blood & Custard Crimson & Cream Crimson and Cream Plum and Spilt Milk Blood and Custard Blood & Custard Crimson & Cream Crimson and Cream Plum and Spilt Milk Blood and Custard Blood & Custard Crimson & Cream Crimson and Cream Plum and Spilt Milk Blood and Custard Blood & Custard Crimson & Cream Crimson and Cream Plum and Spilt Milk Blood and Custard Blood & Custard Crimson & Cream Crimson and Cream Plum and Spilt Milk Blood and Custard Blood & Custard Crimson & Cream Crimson and Cream Plum and Spilt Milk Blood and Custard Blood & Custard Crimson & Cream Crimson and Cream Plum and Spilt Milk Blood and Custard Blood & Custard Crimson & Cream Crimson and Cream Plum and Spilt Milk Blood and Custard Blood & Custard Crimson & Cream Crimson and Cream Plum and Spilt Milk Blood and Custard Blood & Custard Crimson & Cream Crimson and Cream Plum and Spilt Milk Blood and Custard Blood & Custard Crimson & Cream Crimson and Cream Plum and Spilt Milk Blood and Custard Blood & Custard Crimson & Cream Crimson and Cream Plum and Spilt Milk Blood and Custard Blood & Custard Crimson & Cream Crimson and Cream Plum and Spilt Milk Blood and Custard Blood & Custard Crimson & Cream Crimson and Cream Plum and Spilt Milk Blood and Custard Blood & Custard Crimson & Cream Crimson and Cream Plum and Spilt Milk Blood and Custard Blood & Custard Crimson & Cream Crimson and Cream Plum and Spilt Milk Blood and Custard Blood & Custard Crimson & Cream Crimson and Cream Plum and Spilt Milk Blood and Custard Blood & Custard Crimson & Cream Crimson and Cream Plum and Spilt Milk Blood and Custard Blood & Custard Crimson & Cream Crimson and Cream Plum and Spilt Milk Blood and Custard Blood & Custard Crimson & Cream Crimson and Cream Plum and Spilt Milk Blood and Custard Blood & Custard Crimson & Cream Crimson and Cream Plum and Spilt Milk Blood and Custard Blood & Custard Crimson & Cream Crimson and Cream Plum and Spilt Milk Blood and Custard Blood & Custard Crimson & Cream Crimson and Cream Plum and Spilt Milk Blood and Custard Blood & Custard Crimson & Cream Crimson and Cream Plum and Spilt Milk Blood and Custard Blood & Custard Crimson & Cream Crimson and Cream Plum and Spilt Milk Blood and Custard Blood & Custard Crimson & Cream Crimson and Cream Plum and Spilt Milk Blood and Custard Blood & Custard Crimson & Cream Crimson and Cream Plum and Spilt Milk Blood and Custard Blood & Custard Crimson & Cream Crimson and Cream Plum and Spilt Milk Blood and Custard Blood & Custard Crimson & Cream Crimson and Cream Plum and Spilt Milk Blood and Custard Blood & Custard Crimson & Cream Crimson and Cream Plum and Spilt Milk Blood and Custard Blood & Custard Crimson & Cream Crimson and Cream Plum and Spilt Milk Blood and Custard Blood & Custard Crimson & Cream Crimson and Cream Plum and Spilt Milk Blood and Custard Blood & Custard Crimson & Cream Crimson and Cream Plum and Spilt Milk Blood and Custard Blood & Custard Crimson & Cream Crimson and Cream Plum and Spilt Milk Blood and Custard Blood & Custard Crimson & Cream Crimson and Cream Plum and Spilt Milk Blood and Custard Blood & Custard Crimson & Cream Crimson and Cream Plum and Spilt Milk Blood and Custard Blood & Custard Crimson & Cream Crimson and Cream Plum and Spilt Milk Blood and Custard Blood & Custard Crimson & Cream Crimson and Cream Plum and Spilt Milk Blood and Custard Blood & Custard Crimson & Cream Crimson and Cream Plum and Spilt Milk Blood and Custard Blood & Custard Crimson & Cream Crimson and Cream Plum and Spilt Milk Blood and Custard Blood & Custard Crimson & Cream Crimson and Cream Plum and Spilt Milk Blood and Custard Blood & Custard Crimson & Cream Crimson and Cream Plum and Spilt Milk Blood and Custard Blood & Custard Crimson & Cream Crimson and Cream Plum and Spilt Milk Blood and Custard Blood & Custard Crimson & Cream Crimson and Cream Plum and Spilt Milk Blood and Custard Blood & Custard Crimson & Cream Crimson and Cream Plum and Spilt Milk Blood and Custard Blood & Custard Crimson & Cream Crimson and Cream Plum and Spilt Milk Blood and Custard Blood & Custard Crimson & Cream Crimson and Cream Plum and Spilt Milk Blood and Custard Blood & Custard Crimson & Cream Crimson and Cream Plum and Spilt Milk Blood and Custard Blood & Custard Crimson & Cream Crimson and Cream Plum and Spilt Milk Blood and Custard Blood & Custard Crimson & Cream Crimson and Cream Plum and Spilt Milk Blood and Custard Blood & Custard Crimson & Cream Crimson and Cream Plum and Spilt Milk Blood and Custard Blood & Custard Crimson & Cream Crimson and Cream Plum and Spilt Milk Blood and Custard Blood & Custard Crimson & Cream Crimson and Cream Plum and Spilt Milk Blood and Custard Blood & Custard Crimson & Cream Crimson and Cream Plum and Spilt Milk Blood and Custard Blood & Custard Crimson & Cream Crimson and Cream Plum and Spilt Milk Blood and Custard Blood & Custard Crimson & Cream Crimson and Cream Plum and Spilt Milk Blood and Custard Blood & Custard Crimson & Cream Crimson and Cream Plum and Spilt Milk Blood and Custard Blood & Custard Crimson & Cream Crimson and Cream Plum and Spilt Milk Blood and Custard Blood & Custard Crimson & Cream Crimson and Cream Plum and Spilt Milk Blood and Custard Blood & Custard Crimson & Cream Crimson and Cream Plum and Spilt Milk Blood and Custard Blood & Custard Crimson & Cream Crimson and Cream Plum and Spilt Milk Blood and Custard Blood & Custard Crimson & Cream Crimson and Cream Plum and Spilt Milk Blood and Custard Blood & Custard Crimson & Cream Crimson and Cream Plum and Spilt Milk Blood and Custard Blood & Custard Crimson & Cream Crimson and Cream Plum and Spilt Milk Blood and Custard Blood & Custard Crimson & Cream Crimson and Cream Plum and Spilt Milk Blood and Custard Blood & Custard Crimson & Cream Crimson and Cream Plum and Spilt Milk Blood and Custard Blood & Custard Crimson & Cream Crimson and Cream Plum and Spilt Milk Blood and Custard Blood & Custard Crimson & Cream Crimson and Cream Plum and Spilt Milk Blood and Custard Blood & Custard Crimson & Cream Crimson and Cream Plum and Spilt Milk Blood and Custard Blood & Custard Crimson & Cream Crimson and Cream Plum and Spilt Milk Blood and Custard Blood & Custard Crimson & Cream Crimson and Cream Plum and Spilt Milk Blood and Custard Blood & Custard Crimson & Cream Crimson and Cream Plum and Spilt Milk Blood and Custard Blood & Custard Crimson & Cream Crimson and Cream Plum and Spilt Milk Blood and Custard Blood & Custard Crimson & Cream Crimson and Cream Plum and Spilt Milk Blood and Custard Blood & Custard Crimson & Cream Crimson and Cream Plum and Spilt Milk Blood and Custard Blood & Custard Crimson & Cream Crimson and Cream Plum and Spilt Milk Blood and Custard Blood & Custard Crimson & Cream Crimson and Cream Plum and Spilt Milk Blood and Custard Blood & Custard Crimson & Cream Crimson and Cream Plum and Spilt Milk Blood and Custard Blood & Custard Crimson & Cream Crimson and Cream Plum and Spilt Milk Blood and Custard Blood & Custard Crimson & Cream Crimson and Cream Plum and Spilt Milk Blood and Custard Blood & Custard Crimson & Cream Crimson and Cream Plum and Spilt Milk Blood and Custard Blood & Custard Crimson & Cream Crimson and Cream Plum and Spilt Milk Blood and Custard Blood & Custard Crimson & Cream Crimson and Cream Plum and Spilt Milk Blood and Custard Blood & Custard Crimson & Cream Crimson and Cream Plum and Spilt Milk Blood and Custard Blood & Custard Crimson & Cream Crimson and Cream Plum and Spilt Milk Blood and Custard Blood & Custard Crimson & Cream Crimson and Cream Plum and Spilt Milk Blood and Custard Blood & Custard Crimson & Cream Crimson and Cream Plum and Spilt Milk Blood and Custard Blood & Custard Crimson & Cream Crimson and Cream Plum and Spilt Milk Blood and Custard Blood & Custard Crimson & Cream Crimson and Cream Plum and Spilt Milk Blood and Custard Blood & Custard Crimson & Cream Crimson and Cream Plum and Spilt Milk Blood and Custard Blood & Custard Crimson & Cream Crimson and Cream Plum and Spilt Milk Blood and Custard Blood & Custard Crimson & Cream Crimson and Cream Plum and Spilt Milk Blood and Custard Blood & Custard Crimson & Cream Crimson and Cream Plum and Spilt Milk Blood and Custard Blood & Custard Crimson & Cream Crimson and Cream Plum and Spilt Milk Blood and Custard Blood & Custard Crimson & Cream Crimson and Cream Plum and Spilt Milk Blood and Custard Blood & Custard Crimson & Cream Crimson and Cream Plum and Spilt Milk Blood and Custard Blood & Custard Crimson & Cream Crimson and Cream Plum and Spilt Milk Blood and Custard Blood & Custard Crimson & Cream Crimson and Cream Plum and Spilt Milk Blood and Custard Blood & Custard Crimson & Cream Crimson and Cream Plum and Spilt Milk Blood and Custard Blood & Custard Crimson & Cream Crimson and Cream Plum and Spilt Milk Blood and Custard Blood & Custard Crimson & Cream Crimson and Cream Plum and Spilt Milk Blood and Custard Blood & Custard Crimson & Cream Crimson and Cream Plum and Spilt Milk Blood and Custard Blood & Custard Crimson & Cream Crimson and Cream Plum and Spilt Milk Blood and Custard Blood & Custard Crimson & Cream Crimson and Cream Plum and Spilt Milk Blood and Custard Blood & Custard Crimson & Cream Crimson and Cream Plum and Spilt Milk Blood and Custard Blood & Custard Crimson & Cream Crimson and Cream Plum and Spilt Milk Blood and Custard Blood & Custard Crimson & Cream Crimson and Cream Plum and Spilt Milk Blood and Custard Blood & Custard Crimson & Cream Crimson and Cream Plum and Spilt Milk Blood and Custard Blood & Custard Crimson & Cream Crimson and Cream Plum and Spilt Milk Blood and Custard Blood & Custard Crimson & Cream Crimson and Cream Plum and Spilt Milk Blood and Custard Blood & Custard Crimson & Cream Crimson and Cream Plum and Spilt Milk Blood and Custard Blood & Custard Crimson & Cream Crimson and Cream Plum and Spilt Milk Blood and Custard Blood & Custard Crimson & Cream Crimson and Cream Plum and Spilt Milk Blood and Custard Blood & Custard Crimson & Cream Crimson and Cream Plum and Spilt Milk Blood and Custard Blood & Custard Crimson & Cream Crimson and Cream Plum and Spilt Milk Blood and Custard Blood & Custard Crimson & Cream Crimson and Cream Plum and Spilt Milk Blood and Custard Blood & Custard Crimson & Cream Crimson and Cream Plum and Spilt Milk Blood and Custard Blood & Custard Crimson & Cream Crimson and Cream Plum and Spilt Milk Blood and Custard Blood & Custard Crimson & Cream Crimson and Cream Plum and Spilt Milk
Blood & Custard Blood and Custard 1 2 3 4 5 Crimson Lake Cream CLC  model railway Southern Railway Southern Region British Rail SR BR(S) LBSCR LB&SCR LSWR LS&WR SECR SE&CR Railway Locomotives Carriages Returant Cars EMU Southern Electric Steam trains Bulleid Maunsell Drummond Stroudley Wainwright Drummond Herbert Walker Brighton Belle Pullman Car Blood & Custard Blood and Custard 1 2 3 4 5 Crimson Lake Cream CLC  model railway Southern Railway Southern Region British Rail SR BR(S) LBSCR LB&SCR LSWR LS&WR SECR SE&CR Railway Locomotives Carriages Returant Cars EMU Southern Electric Steam trains Bulleid Maunsell Drummond Stroudley Wainwright Drummond Herbert Walker Brighton Belle Pullman Car Blood & Custard Blood and Custard 1 2 3 4 5 Crimson Lake Cream CLC  model railway Southern Railway Southern Region British Rail SR BR(S) LBSCR LB&SCR LSWR LS&WR SECR SE&CR Railway Locomotives Carriages Returant Cars EMU Southern Electric Steam trains Bulleid Maunsell Drummond Stroudley Wainwright Drummond Herbert Walker Brighton Belle Pullman Car Blood & Custard Blood and Custard 1 2 3 4 5 Crimson Lake Cream CLC  model railway Southern Railway Southern Region British Rail SR BR(S) LBSCR LB&SCR LSWR LS&WR SECR SE&CR Railway Locomotives Carriages Returant Cars EMU Southern Electric Steam trains Bulleid Maunsell Drummond Stroudley Wainwright Drummond Herbert Walker Brighton Belle Pullman Car Blood & Custard Blood and Custard 1 2 3 4 5 Crimson Lake Cream CLC  model railway Southern Railway Southern Region British Rail SR BR(S) LBSCR LB&SCR LSWR LS&WR SECR SE&CR Railway Locomotives Carriages Returant Cars EMU Southern Electric Steam trains Bulleid Maunsell Drummond Stroudley Wainwright Drummond Herbert Walker Brighton Belle Pullman Car Blood & Custard Blood and Custard 1 2 3 4 5 Crimson Lake Cream CLC  model railway Southern Railway Southern Region British Rail SR BR(S) LBSCR LB&SCR LSWR LS&WR SECR SE&CR Railway Locomotives Carriages Returant Cars EMU Southern Electric Steam trains Bulleid Maunsell Drummond Stroudley Wainwright Drummond Herbert Walker Brighton Belle Pullman Car Blood & Custard Blood and Custard 1 2 3 4 5 Crimson Lake Cream CLC  model railway Southern Railway Southern Region British Rail SR BR(S) LBSCR LB&SCR LSWR LS&WR SECR SE&CR Railway Locomotives Carriages Returant Cars EMU Southern Electric Steam trains Bulleid Maunsell Drummond Stroudley Wainwright Drummond Herbert Walker Brighton Belle Pullman Car Blood & Custard Blood and Custard 1 2 3 4 5 Crimson Lake Cream CLC  model railway Southern Railway Southern Region British Rail SR BR(S) LBSCR LB&SCR LSWR LS&WR SECR SE&CR Railway Locomotives Carriages Returant Cars EMU Southern Electric Steam trains Bulleid Maunsell Drummond Stroudley Wainwright Drummond Herbert Walker Brighton Belle Pullman Car Blood & Custard Blood and Custard 1 2 3 4 5 Crimson Lake Cream CLC  model railway Southern Railway Southern Region British Rail SR BR(S) LBSCR LB&SCR LSWR LS&WR SECR SE&CR Railway Locomotives Carriages Returant Cars EMU Southern Electric Steam trains Bulleid Maunsell Drummond Stroudley Wainwright Drummond Herbert Walker Brighton Belle Pullman Car Blood & Custard Blood and Custard 1 2 3 4 5 Crimson Lake Cream CLC  model railway Southern Railway Southern Region British Rail SR BR(S) LBSCR LB&SCR LSWR LS&WR SECR SE&CR Railway Locomotives Carriages Returant Cars EMU Southern Electric Steam trains Bulleid Maunsell Drummond Stroudley Wainwright Drummond Herbert Walker Brighton Belle Pullman Car Blood & Custard Blood and Custard 1 2 3 4 5 Crimson Lake Cream CLC  model railway Southern Railway Southern Region British Rail SR BR(S) LBSCR LB&SCR LSWR LS&WR SECR SE&CR Railway Locomotives Carriages Returant Cars EMU Southern Electric Steam trains Bulleid Maunsell Drummond Stroudley Wainwright Drummond Herbert Walker Brighton Belle Pullman Car Blood & Custard Blood and Custard 1 2 3 4 5 Crimson Lake Cream CLC  model railway Southern Railway Southern Region British Rail SR BR(S) LBSCR LB&SCR LSWR LS&WR SECR SE&CR Railway Locomotives Carriages Returant Cars EMU Southern Electric Steam trains Bulleid Maunsell Drummond Stroudley Wainwright Drummond Herbert Walker Brighton Belle Pullman Car Blood & Custard Blood and Custard 1 2 3 4 5 Crimson Lake Cream CLC  model railway Southern Railway Southern Region British Rail SR BR(S) LBSCR LB&SCR LSWR LS&WR SECR SE&CR Railway Locomotives Carriages Returant Cars EMU Southern Electric Steam trains Bulleid Maunsell Drummond Stroudley Wainwright Drummond Herbert Walker Brighton Belle Pullman Car Blood & Custard Blood and Custard 1 2 3 4 5 Crimson Lake Cream CLC  model railway Southern Railway Southern Region British Rail SR BR(S) LBSCR LB&SCR LSWR LS&WR SECR SE&CR Railway Locomotives Carriages Returant Cars EMU Southern Electric Steam trains Bulleid Maunsell Drummond Stroudley Wainwright Drummond Herbert Walker Brighton Belle Pullman Car Blood & Custard Blood and Custard 1 2 3 4 5 Crimson Lake Cream CLC  model railway Southern Railway Southern Region British Rail SR BR(S) LBSCR LB&SCR LSWR LS&WR SECR SE&CR Railway Locomotives Carriages Returant Cars EMU Southern Electric Steam trains Bulleid Maunsell Drummond Stroudley Wainwright Drummond Herbert Walker Brighton Belle Pullman Car Blood & Custard Blood and Custard 1 2 3 4 5 Crimson Lake Cream CLC  model railway Southern Railway Southern Region British Rail SR BR(S) LBSCR LB&SCR LSWR LS&WR SECR SE&CR Railway Locomotives Carriages Returant Cars EMU Southern Electric Steam trains Bulleid Maunsell Drummond Stroudley Wainwright Drummond Herbert Walker Brighton Belle Pullman Car Blood & Custard Blood and Custard 1 2 3 4 5 Crimson Lake Cream CLC  model railway Southern Railway Southern Region British Rail SR BR(S) LBSCR LB&SCR LSWR LS&WR SECR SE&CR Railway Locomotives Carriages Returant Cars EMU Southern Electric Steam trains Bulleid Maunsell Drummond Stroudley Wainwright Drummond Herbert Walker Brighton Belle Pullman Car Blood & Custard Blood and Custard 1 2 3 4 5 Crimson Lake Cream CLC  model railway Southern Railway Southern Region British Rail SR BR(S) LBSCR LB&SCR LSWR LS&WR SECR SE&CR Railway Locomotives Carriages Returant Cars EMU Southern Electric Steam trains Bulleid Maunsell Drummond Stroudley Wainwright Drummond Herbert Walker Brighton Belle Pullman Car Blood & Custard Blood and Custard 1 2 3 4 5 Crimson Lake Cream CLC  model railway Southern Railway Southern Region British Rail SR BR(S) LBSCR LB&SCR LSWR LS&WR SECR SE&CR Railway Locomotives Carriages Returant Cars EMU Southern Electric Steam trains Bulleid Maunsell Drummond Stroudley Wainwright Drummond Herbert Walker Brighton Belle Pullman Car Blood & Custard Blood and Custard 1 2 3 4 5 Crimson Lake Cream CLC  model railway Southern Railway Southern Region British Rail SR BR(S) LBSCR LB&SCR LSWR LS&WR SECR SE&CR Railway Locomotives Carriages Returant Cars EMU Southern Electric Steam trains Bulleid Maunsell Drummond Stroudley Wainwright Drummond Herbert Walker Brighton Belle Pullman Car Blood & Custard Blood and Custard 1 2 3 4 5 Crimson Lake Cream CLC  model railway Southern Railway Southern Region British Rail SR BR(S) LBSCR LB&SCR LSWR LS&WR SECR SE&CR Railway Locomotives Carriages Returant Cars EMU Southern Electric Steam trains Bulleid Maunsell Drummond Stroudley Wainwright Drummond Herbert Walker Brighton Belle Pullman Car Blood & Custard Blood and Custard 1 2 3 4 5 Crimson Lake Cream CLC  model railway Southern Railway Southern Region British Rail SR BR(S) LBSCR LB&SCR LSWR LS&WR SECR SE&CR Railway Locomotives Carriages Returant Cars EMU Southern Electric Steam trains Bulleid Maunsell Drummond Stroudley Wainwright Drummond Herbert Walker Brighton Belle Pullman Car Blood & Custard Blood and Custard 1 2 3 4 5 Crimson Lake Cream CLC  model railway Southern Railway Southern Region British Rail SR BR(S) LBSCR LB&SCR LSWR LS&WR SECR SE&CR Railway Locomotives Carriages Returant Cars EMU Southern Electric Steam trains Bulleid Maunsell Drummond Stroudley Wainwright Drummond Herbert Walker Brighton Belle Pullman Car Blood & Custard Blood and Custard 1 2 3 4 5 Crimson Lake Cream CLC  model railway Southern Railway Southern Region British Rail SR BR(S) LBSCR LB&SCR LSWR LS&WR SECR SE&CR Railway Locomotives Carriages Returant Cars EMU Southern Electric Steam trains Bulleid Maunsell Drummond Stroudley Wainwright Drummond Herbert Walker Brighton Belle Pullman Car Blood & Custard Blood and Custard 1 2 3 4 5 Crimson Lake Cream CLC  model railway Southern Railway Southern Region British Rail SR BR(S) LBSCR LB&SCR LSWR LS&WR SECR SE&CR Railway Locomotives Carriages Returant Cars EMU Southern Electric Steam trains Bulleid Maunsell Drummond Stroudley Wainwright Drummond Herbert Walker Brighton Belle Pullman Car Blood & Custard Blood and Custard 1 2 3 4 5 Crimson Lake Cream CLC  model railway Southern Railway Southern Region British Rail SR BR(S) LBSCR LB&SCR LSWR LS&WR SECR SE&CR Railway Locomotives Carriages Returant Cars EMU Southern Electric Steam trains Bulleid Maunsell Drummond Stroudley Wainwright Drummond Herbert Walker Brighton Belle Pullman Car Blood & Custard Blood and Custard 1 2 3 4 5 Crimson Lake Cream CLC  model railway Southern Railway Southern Region British Rail SR BR(S) LBSCR LB&SCR LSWR LS&WR SECR SE&CR Railway Locomotives Carriages Returant Cars EMU Southern Electric Steam trains Bulleid Maunsell Drummond Stroudley Wainwright Drummond Herbert Walker Brighton Belle Pullman Car Blood & Custard Blood and Custard 1 2 3 4 5 Crimson Lake Cream CLC  model railway Southern Railway Southern Region British Rail SR BR(S) LBSCR LB&SCR LSWR LS&WR SECR SE&CR Railway Locomotives Carriages Returant Cars EMU Southern Electric Steam trains Bulleid Maunsell Drummond Stroudley Wainwright Drummond Herbert Walker Brighton Belle Pullman Car Blood & Custard Blood and Custard 1 2 3 4 5 Crimson Lake Cream CLC  model railway Southern Railway Southern Region British Rail SR BR(S) LBSCR LB&SCR LSWR LS&WR SECR SE&CR Railway Locomotives Carriages Returant Cars EMU Southern Electric Steam trains Bulleid Maunsell Drummond Stroudley Wainwright Drummond Herbert Walker Brighton Belle Pullman Car Blood & Custard Blood and Custard 1 2 3 4 5 Crimson Lake Cream CLC  model railway Southern Railway Southern Region British Rail SR BR(S) LBSCR LB&SCR LSWR LS&WR SECR SE&CR Railway Locomotives Carriages Returant Cars EMU Southern Electric Steam trains Bulleid Maunsell Drummond Stroudley Wainwright Drummond Herbert Walker Brighton Belle Pullman Car Blood & Custard Blood and Custard 1 2 3 4 5 Crimson Lake Cream CLC  model railway Southern Railway Southern Region British Rail SR BR(S) LBSCR LB&SCR LSWR LS&WR SECR SE&CR Railway Locomotives Carriages Returant Cars EMU Southern Electric Steam trains Bulleid Maunsell Drummond Stroudley Wainwright Drummond Herbert Walker Brighton Belle Pullman Car Blood & Custard Blood and Custard 1 2 3 4 5 Crimson Lake Cream CLC  model railway Southern Railway Southern Region British Rail SR BR(S) LBSCR LB&SCR LSWR LS&WR SECR SE&CR Railway Locomotives Carriages Returant Cars EMU Southern Electric Steam trains Bulleid Maunsell Drummond Stroudley Wainwright Drummond Herbert Walker Brighton Belle Pullman Car Blood & Custard Blood and Custard 1 2 3 4 5 Crimson Lake Cream CLC  model railway Southern Railway Southern Region British Rail SR BR(S) LBSCR LB&SCR LSWR LS&WR SECR SE&CR Railway Locomotives Carriages Returant Cars EMU Southern Electric Steam trains Bulleid Maunsell Drummond Stroudley Wainwright Drummond Herbert Walker Brighton Belle Pullman Car Blood & Custard Blood and Custard 1 2 3 4 5 Crimson Lake Cream CLC  model railway Southern Railway Southern Region British Rail SR BR(S) LBSCR LB&SCR LSWR LS&WR SECR SE&CR Railway Locomotives Carriages Returant Cars EMU Southern Electric Steam trains Bulleid Maunsell Drummond Stroudley Wainwright Drummond Herbert Walker Brighton Belle Pullman Car Blood & Custard Blood and Custard 1 2 3 4 5 Crimson Lake Cream CLC  model railway Southern Railway Southern Region British Rail SR BR(S) LBSCR LB&SCR LSWR LS&WR SECR SE&CR Railway Locomotives Carriages Returant Cars EMU Southern Electric Steam trains Bulleid Maunsell Drummond Stroudley Wainwright Drummond Herbert Walker Brighton Belle Pullman Car Blood & Custard Blood and Custard 1 2 3 4 5 Crimson Lake Cream CLC  model railway Southern Railway Southern Region British Rail SR BR(S) LBSCR LB&SCR LSWR LS&WR SECR SE&CR Railway Locomotives Carriages Returant Cars EMU Southern Electric Steam trains Bulleid Maunsell Drummond Stroudley Wainwright Drummond Herbert Walker Brighton Belle Pullman Car Blood & Custard Blood and Custard 1 2 3 4 5 Crimson Lake Cream CLC  model railway Southern Railway Southern Region British Rail SR BR(S) LBSCR LB&SCR LSWR LS&WR SECR SE&CR Railway Locomotives Carriages Returant Cars EMU Southern Electric Steam trains Bulleid Maunsell Drummond Stroudley Wainwright Drummond Herbert Walker Brighton Belle Pullman Car Blood & Custard Blood and Custard 1 2 3 4 5 Crimson Lake Cream CLC  model railway Southern Railway Southern Region British Rail SR BR(S) LBSCR LB&SCR LSWR LS&WR SECR SE&CR Railway Locomotives Carriages Returant Cars EMU Southern Electric Steam trains Bulleid Maunsell Drummond Stroudley Wainwright Drummond Herbert Walker Brighton Belle Pullman Car Blood & Custard Blood and Custard 1 2 3 4 5 Crimson Lake Cream CLC  model railway Southern Railway Southern Region British Rail SR BR(S) LBSCR LB&SCR LSWR LS&WR SECR SE&CR Railway Locomotives Carriages Returant Cars EMU Southern Electric Steam trains Bulleid Maunsell Drummond Stroudley Wainwright Drummond Herbert Walker Brighton Belle Pullman Car Blood & Custard Blood and Custard 1 2 3 4 5 Crimson Lake Cream CLC  model railway Southern Railway Southern Region British Rail SR BR(S) LBSCR LB&SCR LSWR LS&WR SECR SE&CR Railway Locomotives Carriages Returant Cars EMU Southern Electric Steam trains Bulleid Maunsell Drummond Stroudley Wainwright Drummond Herbert Walker Brighton Belle Pullman Car Blood & Custard Blood and Custard 1 2 3 4 5 Crimson Lake Cream CLC  model railway Southern Railway Southern Region British Rail SR BR(S) LBSCR LB&SCR LSWR LS&WR SECR SE&CR Railway Locomotives Carriages Returant Cars EMU Southern Electric Steam trains Bulleid Maunsell Drummond Stroudley Wainwright Drummond Herbert Walker Brighton Belle Pullman Car Blood & Custard Blood and Custard 1 2 3 4 5 Crimson Lake Cream CLC  model railway Southern Railway Southern Region British Rail SR BR(S) LBSCR LB&SCR LSWR LS&WR SECR SE&CR Railway Locomotives Carriages Returant Cars EMU Southern Electric Steam trains Bulleid Maunsell Drummond Stroudley Wainwright Drummond Herbert Walker Brighton Belle Pullman Car Blood & Custard Blood and Custard 1 2 3 4 5 Crimson Lake Cream CLC  model railway Southern Railway Southern Region British Rail SR BR(S) LBSCR LB&SCR LSWR LS&WR SECR SE&CR Railway Locomotives Carriages Returant Cars EMU Southern Electric Steam trains Bulleid Maunsell Drummond Stroudley Wainwright Drummond Herbert Walker Brighton Belle Pullman Car Blood & Custard Blood and Custard 1 2 3 4 5 Crimson Lake Cream CLC  model railway Southern Railway Southern Region British Rail SR BR(S) LBSCR LB&SCR LSWR LS&WR SECR SE&CR Railway Locomotives Carriages Returant Cars EMU Southern Electric Steam trains Bulleid Maunsell Drummond Stroudley Wainwright Drummond Herbert Walker Brighton Belle Pullman Car Blood & Custard Blood and Custard 1 2 3 4 5 Crimson Lake Cream CLC  model railway Southern Railway Southern Region British Rail SR BR(S) LBSCR LB&SCR LSWR LS&WR SECR SE&CR Railway Locomotives Carriages Returant Cars EMU Southern Electric Steam trains Bulleid Maunsell Drummond Stroudley Wainwright Drummond Herbert Walker Brighton Belle Pullman Car Blood & Custard Blood and Custard 1 2 3 4 5 Crimson Lake Cream CLC  model railway Southern Railway Southern Region British Rail SR BR(S) LBSCR LB&SCR LSWR LS&WR SECR SE&CR Railway Locomotives Carriages Returant Cars EMU Southern Electric Steam trains Bulleid Maunsell Drummond Stroudley Wainwright Drummond Herbert Walker Brighton Belle Pullman Car Blood & Custard Blood and Custard 1 2 3 4 5 Crimson Lake Cream CLC  model railway Southern Railway Southern Region British Rail SR BR(S) LBSCR LB&SCR LSWR LS&WR SECR SE&CR Railway Locomotives Carriages Returant Cars EMU Southern Electric Steam trains Bulleid Maunsell Drummond Stroudley Wainwright Drummond Herbert Walker Brighton Belle Pullman Car Blood & Custard Blood and Custard 1 2 3 4 5 Crimson Lake Cream CLC  model railway Southern Railway Southern Region British Rail SR BR(S) LBSCR LB&SCR LSWR LS&WR SECR SE&CR Railway Locomotives Carriages Returant Cars EMU Southern Electric Steam trains Bulleid Maunsell Drummond Stroudley Wainwright Drummond Herbert Walker Brighton Belle Pullman Car Blood & Custard Blood and Custard 1 2 3 4 5 Crimson Lake Cream CLC  model railway Southern Railway Southern Region British Rail SR BR(S) LBSCR LB&SCR LSWR LS&WR SECR SE&CR Railway Locomotives Carriages Returant Cars EMU Southern Electric Steam trains Bulleid Maunsell Drummond Stroudley Wainwright Drummond Herbert Walker Brighton Belle Pullman Car Blood & Custard Blood and Custard 1 2 3 4 5 Crimson Lake Cream CLC  model railway Southern Railway Southern Region British Rail SR BR(S) LBSCR LB&SCR LSWR LS&WR SECR SE&CR Railway Locomotives Carriages Returant Cars EMU Southern Electric Steam trains Bulleid Maunsell Drummond Stroudley Wainwright Drummond Herbert Walker Brighton Belle Pullman Car Blood & Custard Blood and Custard 1 2 3 4 5 Crimson Lake Cream CLC  model railway Southern Railway Southern Region British Rail SR BR(S) LBSCR LB&SCR LSWR LS&WR SECR SE&CR Railway Locomotives Carriages Returant Cars EMU Southern Electric Steam trains Bulleid Maunsell Drummond Stroudley Wainwright Drummond Herbert Walker Brighton Belle Pullman Car Blood & Custard Blood and Custard 1 2 3 4 5 Crimson Lake Cream CLC  model railway Southern Railway Southern Region British Rail SR BR(S) LBSCR LB&SCR LSWR LS&WR SECR SE&CR Railway Locomotives Carriages Returant Cars EMU Southern Electric Steam trains Bulleid Maunsell Drummond Stroudley Wainwright Drummond Herbert Walker Brighton Belle Pullman Car Blood & Custard Blood and Custard 1 2 3 4 5 Crimson Lake Cream CLC  model railway Southern Railway Southern Region British Rail SR BR(S) LBSCR LB&SCR LSWR LS&WR SECR SE&CR Railway Locomotives Carriages Returant Cars EMU Southern Electric Steam trains Bulleid Maunsell Drummond Stroudley Wainwright Drummond Herbert Walker Brighton Belle Pullman Car Blood & Custard Blood and Custard 1 2 3 4 5 Crimson Lake Cream CLC  model railway Southern Railway Southern Region British Rail SR BR(S) LBSCR LB&SCR LSWR LS&WR SECR SE&CR Railway Locomotives Carriages Returant Cars EMU Southern Electric Steam trains Bulleid Maunsell Drummond Stroudley Wainwright Drummond Herbert Walker Brighton Belle Pullman Car Blood & Custard Blood and Custard 1 2 3 4 5 Crimson Lake Cream CLC  model railway Southern Railway Southern Region British Rail SR BR(S) LBSCR LB&SCR LSWR LS&WR SECR SE&CR Railway Locomotives Carriages Returant Cars EMU Southern Electric Steam trains Bulleid Maunsell Drummond Stroudley Wainwright Drummond Herbert Walker Brighton Belle Pullman Car Blood & Custard Blood and Custard 1 2 3 4 5 Crimson Lake Cream CLC  model railway Southern Railway Southern Region British Rail SR BR(S) LBSCR LB&SCR LSWR LS&WR SECR SE&CR Railway Locomotives Carriages Returant Cars EMU Southern Electric Steam trains Bulleid Maunsell Drummond Stroudley Wainwright Drummond Herbert Walker Brighton Belle Pullman Car Blood & Custard Blood and Custard 1 2 3 4 5 Crimson Lake Cream CLC  model railway Southern Railway Southern Region British Rail SR BR(S) LBSCR LB&SCR LSWR LS&WR SECR SE&CR Railway Locomotives Carriages Returant Cars EMU Southern Electric Steam trains Bulleid Maunsell Drummond Stroudley Wainwright Drummond Herbert Walker Brighton Belle Pullman Car Blood & Custard Blood and Custard 1 2 3 4 5 Crimson Lake Cream CLC  model railway Southern Railway Southern Region British Rail SR BR(S) LBSCR LB&SCR LSWR LS&WR SECR SE&CR Railway Locomotives Carriages Returant Cars EMU Southern Electric Steam trains Bulleid Maunsell Drummond Stroudley Wainwright Drummond Herbert Walker Brighton Belle Pullman Car Blood & Custard Blood and Custard 1 2 3 4 5 Crimson Lake Cream CLC  model railway Southern Railway Southern Region British Rail SR BR(S) LBSCR LB&SCR LSWR LS&WR SECR SE&CR Railway Locomotives Carriages Returant Cars EMU Southern Electric Steam trains Bulleid Maunsell Drummond Stroudley Wainwright Drummond Herbert Walker Brighton Belle Pullman Car Blood & Custard Blood and Custard 1 2 3 4 5 Crimson Lake Cream CLC  model railway Southern Railway Southern Region British Rail SR BR(S) LBSCR LB&SCR LSWR LS&WR SECR SE&CR Railway Locomotives Carriages Returant Cars EMU Southern Electric Steam trains Bulleid Maunsell Drummond Stroudley Wainwright Drummond Herbert Walker Brighton Belle Pullman Car Blood & Custard Blood and Custard 1 2 3 4 5 Crimson Lake Cream CLC  model railway Southern Railway Southern Region British Rail SR BR(S) LBSCR LB&SCR LSWR LS&WR SECR SE&CR Railway Locomotives Carriages Returant Cars EMU Southern Electric Steam trains Bulleid Maunsell Drummond Stroudley Wainwright Drummond Herbert Walker Brighton Belle Pullman Car Blood & Custard Blood and Custard 1 2 3 4 5 Crimson Lake Cream CLC  model railway Southern Railway Southern Region British Rail SR BR(S) LBSCR LB&SCR LSWR LS&WR SECR SE&CR Railway Locomotives Carriages Returant Cars EMU Southern Electric Steam trains Bulleid Maunsell Drummond Stroudley Wainwright Drummond Herbert Walker Brighton Belle Pullman Car Blood & Custard Blood and Custard 1 2 3 4 5 Crimson Lake Cream CLC  model railway Southern Railway Southern Region British Rail SR BR(S) LBSCR LB&SCR LSWR LS&WR SECR SE&CR Railway Locomotives Carriages Returant Cars EMU Southern Electric Steam trains Bulleid Maunsell Drummond Stroudley Wainwright Drummond Herbert Walker Brighton Belle Pullman Car Blood & Custard Blood and Custard 1 2 3 4 5 Crimson Lake Cream CLC  model railway Southern Railway Southern Region British Rail SR BR(S) LBSCR LB&SCR LSWR LS&WR SECR SE&CR Railway Locomotives Carriages Returant Cars EMU Southern Electric Steam trains Bulleid Maunsell Drummond Stroudley Wainwright Drummond Herbert Walker Brighton Belle Pullman Car Blood & Custard Blood and Custard 1 2 3 4 5 Crimson Lake Cream CLC  model railway Southern Railway Southern Region British Rail SR BR(S) LBSCR LB&SCR LSWR LS&WR SECR SE&CR Railway Locomotives Carriages Returant Cars EMU Southern Electric Steam trains Bulleid Maunsell Drummond Stroudley Wainwright Drummond Herbert Walker Brighton Belle Pullman Car Blood & Custard Blood and Custard 1 2 3 4 5 Crimson Lake Cream CLC  model railway Southern Railway Southern Region British Rail SR BR(S) LBSCR LB&SCR LSWR LS&WR SECR SE&CR Railway Locomotives Carriages Returant Cars EMU Southern Electric Steam trains Bulleid Maunsell Drummond Stroudley Wainwright Drummond Herbert Walker Brighton Belle Pullman Car Blood & Custard Blood and Custard 1 2 3 4 5 Crimson Lake Cream CLC  model railway Southern Railway Southern Region British Rail SR BR(S) LBSCR LB&SCR LSWR LS&WR SECR SE&CR Railway Locomotives Carriages Returant Cars EMU Southern Electric Steam trains Bulleid Maunsell Drummond Stroudley Wainwright Drummond Herbert Walker Brighton Belle Pullman Car Blood & Custard Blood and Custard 1 2 3 4 5 Crimson Lake Cream CLC  model railway Southern Railway Southern Region British Rail SR BR(S) LBSCR LB&SCR LSWR LS&WR SECR SE&CR Railway Locomotives Carriages Returant Cars EMU Southern Electric Steam trains Bulleid Maunsell Drummond Stroudley Wainwright Drummond Herbert Walker Brighton Belle Pullman Car Blood & Custard Blood and Custard 1 2 3 4 5 Crimson Lake Cream CLC  model railway Southern Railway Southern Region British Rail SR BR(S) LBSCR LB&SCR LSWR LS&WR SECR SE&CR Railway Locomotives Carriages Returant Cars EMU Southern Electric Steam trains Bulleid Maunsell Drummond Stroudley Wainwright Drummond Herbert Walker Brighton Belle Pullman Car Blood & Custard Blood and Custard 1 2 3 4 5 Crimson Lake Cream CLC  model railway Southern Railway Southern Region British Rail SR BR(S) LBSCR LB&SCR LSWR LS&WR SECR SE&CR Railway Locomotives Carriages Returant Cars EMU Southern Electric Steam trains Bulleid Maunsell Drummond Stroudley Wainwright Drummond Herbert Walker Brighton Belle Pullman Car Blood & Custard Blood and Custard 1 2 3 4 5 Crimson Lake Cream CLC  model railway Southern Railway Southern Region British Rail SR BR(S) LBSCR LB&SCR LSWR LS&WR SECR SE&CR Railway Locomotives Carriages Returant Cars EMU Southern Electric Steam trains Bulleid Maunsell Drummond Stroudley Wainwright Drummond Herbert Walker Brighton Belle Pullman Car Blood & Custard Blood and Custard 1 2 3 4 5 Crimson Lake Cream CLC  model railway Southern Railway Southern Region British Rail SR BR(S) LBSCR LB&SCR LSWR LS&WR SECR SE&CR Railway Locomotives Carriages Returant Cars EMU Southern Electric Steam trains Bulleid Maunsell Drummond Stroudley Wainwright Drummond Herbert Walker Brighton Belle Pullman Car Blood & Custard Blood and Custard 1 2 3 4 5 Crimson Lake Cream CLC  model railway Southern Railway Southern Region British Rail SR BR(S) LBSCR LB&SCR LSWR LS&WR SECR SE&CR Railway Locomotives Carriages Returant Cars EMU Southern Electric Steam trains Bulleid Maunsell Drummond Stroudley Wainwright Drummond Herbert Walker Brighton Belle Pullman Car Blood & Custard Blood and Custard 1 2 3 4 5 Crimson Lake Cream CLC  model railway Southern Railway Southern Region British Rail SR BR(S) LBSCR LB&SCR LSWR LS&WR SECR SE&CR Railway Locomotives Carriages Returant Cars EMU Southern Electric Steam trains Bulleid Maunsell Drummond Stroudley Wainwright Drummond Herbert Walker Brighton Belle Pullman Car Blood & Custard Blood and Custard 1 2 3 4 5 Crimson Lake Cream CLC  model railway Southern Railway Southern Region British Rail SR BR(S) LBSCR LB&SCR LSWR LS&WR SECR SE&CR Railway Locomotives Carriages Returant Cars EMU Southern Electric Steam trains Bulleid Maunsell Drummond Stroudley Wainwright Drummond Herbert Walker Brighton Belle Pullman Car Blood & Custard Blood and Custard 1 2 3 4 5 Crimson Lake Cream CLC  model railway Southern Railway Southern Region British Rail SR BR(S) LBSCR LB&SCR LSWR LS&WR SECR SE&CR Railway Locomotives Carriages Returant Cars EMU Southern Electric Steam trains Bulleid Maunsell Drummond Stroudley Wainwright Drummond Herbert Walker Brighton Belle Pullman Car Blood & Custard Blood and Custard 1 2 3 4 5 Crimson Lake Cream CLC  model railway Southern Railway Southern Region British Rail SR BR(S) LBSCR LB&SCR LSWR LS&WR SECR SE&CR Railway Locomotives Carriages Returant Cars EMU Southern Electric Steam trains Bulleid Maunsell Drummond Stroudley Wainwright Drummond Herbert Walker Brighton Belle Pullman Car Blood & Custard Blood and Custard 1 2 3 4 5 Crimson Lake Cream CLC  model railway Southern Railway Southern Region British Rail SR BR(S) LBSCR LB&SCR LSWR LS&WR SECR SE&CR Railway Locomotives Carriages Returant Cars EMU Southern Electric Steam trains Bulleid Maunsell Drummond Stroudley Wainwright Drummond Herbert Walker Brighton Belle Pullman Car Blood & Custard Blood and Custard 1 2 3 4 5 Crimson Lake Cream CLC  model railway Southern Railway Southern Region British Rail SR BR(S) LBSCR LB&SCR LSWR LS&WR SECR SE&CR Railway Locomotives Carriages Returant Cars EMU Southern Electric Steam trains Bulleid Maunsell Drummond Stroudley Wainwright Drummond Herbert Walker Brighton Belle Pullman Car Blood & Custard Blood and Custard 1 2 3 4 5 Crimson Lake Cream CLC  model railway Southern Railway Southern Region British Rail SR BR(S) LBSCR LB&SCR LSWR LS&WR SECR SE&CR Railway Locomotives Carriages Returant Cars EMU Southern Electric Steam trains Bulleid Maunsell Drummond Stroudley Wainwright Drummond Herbert Walker Brighton Belle Pullman Car Blood & Custard Blood and Custard 1 2 3 4 5 Crimson Lake Cream CLC  model railway Southern Railway Southern Region British Rail SR BR(S) LBSCR LB&SCR LSWR LS&WR SECR SE&CR Railway Locomotives Carriages Returant Cars EMU Southern Electric Steam trains Bulleid Maunsell Drummond Stroudley Wainwright Drummond Herbert Walker Brighton Belle Pullman Car Blood & Custard Blood and Custard 1 2 3 4 5 Crimson Lake Cream CLC  model railway Southern Railway Southern Region British Rail SR BR(S) LBSCR LB&SCR LSWR LS&WR SECR SE&CR Railway Locomotives Carriages Returant Cars EMU Southern Electric Steam trains Bulleid Maunsell Drummond Stroudley Wainwright Drummond Herbert Walker Brighton Belle Pullman Car Blood & Custard Blood and Custard 1 2 3 4 5 Crimson Lake Cream CLC  model railway Southern Railway Southern Region British Rail SR BR(S) LBSCR LB&SCR LSWR LS&WR SECR SE&CR Railway Locomotives Carriages Returant Cars EMU Southern Electric Steam trains Bulleid Maunsell Drummond Stroudley Wainwright Drummond Herbert Walker Brighton Belle Pullman Car Blood & Custard Blood and Custard 1 2 3 4 5 Crimson Lake Cream CLC  model railway Southern Railway Southern Region British Rail SR BR(S) LBSCR LB&SCR LSWR LS&WR SECR SE&CR Railway Locomotives Carriages Returant Cars EMU Southern Electric Steam trains Bulleid Maunsell Drummond Stroudley Wainwright Drummond Herbert Walker Brighton Belle Pullman Car Blood & Custard Blood and Custard 1 2 3 4 5 Crimson Lake Cream CLC  model railway Southern Railway Southern Region British Rail SR BR(S) LBSCR LB&SCR LSWR LS&WR SECR SE&CR Railway Locomotives Carriages Returant Cars EMU Southern Electric Steam trains Bulleid Maunsell Drummond Stroudley Wainwright Drummond Herbert Walker Brighton Belle Pullman Car Blood & Custard Blood and Custard 1 2 3 4 5 Crimson Lake Cream CLC  model railway Southern Railway Southern Region British Rail SR BR(S) LBSCR LB&SCR LSWR LS&WR SECR SE&CR Railway Locomotives Carriages Returant Cars EMU Southern Electric Steam trains Bulleid Maunsell Drummond Stroudley Wainwright Drummond Herbert Walker Brighton Belle Pullman Car Blood & Custard Blood and Custard 1 2 3 4 5 Crimson Lake Cream CLC  model railway Southern Railway Southern Region British Rail SR BR(S) LBSCR LB&SCR LSWR LS&WR SECR SE&CR Railway Locomotives Carriages Returant Cars EMU Southern Electric Steam trains Bulleid Maunsell Drummond Stroudley Wainwright Drummond Herbert Walker Brighton Belle Pullman Car Blood & Custard Blood and Custard 1 2 3 4 5 Crimson Lake Cream CLC  model railway Southern Railway Southern Region British Rail SR BR(S) LBSCR LB&SCR LSWR LS&WR SECR SE&CR Railway Locomotives Carriages Returant Cars EMU Southern Electric Steam trains Bulleid Maunsell Drummond Stroudley Wainwright Drummond Herbert Walker Brighton Belle Pullman Car Blood & Custard Blood and Custard 1 2 3 4 5 Crimson Lake Cream CLC  model railway Southern Railway Southern Region British Rail SR BR(S) LBSCR LB&SCR LSWR LS&WR SECR SE&CR Railway Locomotives Carriages Returant Cars EMU Southern Electric Steam trains Bulleid Maunsell Drummond Stroudley Wainwright Drummond Herbert Walker Brighton Belle Pullman Car Blood & Custard Blood and Custard 1 2 3 4 5 Crimson Lake Cream CLC  model railway Southern Railway Southern Region British Rail SR BR(S) LBSCR LB&SCR LSWR LS&WR SECR SE&CR Railway Locomotives Carriages Returant Cars EMU Southern Electric Steam trains Bulleid Maunsell Drummond Stroudley Wainwright Drummond Herbert Walker Brighton Belle Pullman Car Blood & Custard Blood and Custard 1 2 3 4 5 Crimson Lake Cream CLC  model railway Southern Railway Southern Region British Rail SR BR(S) LBSCR LB&SCR LSWR LS&WR SECR SE&CR Railway Locomotives Carriages Returant Cars EMU Southern Electric Steam trains Bulleid Maunsell Drummond Stroudley Wainwright Drummond Herbert Walker Brighton Belle Pullman Car Blood & Custard Blood and Custard 1 2 3 4 5 Crimson Lake Cream CLC  model railway Southern Railway Southern Region British Rail SR BR(S) LBSCR LB&SCR LSWR LS&WR SECR SE&CR Railway Locomotives Carriages Returant Cars EMU Southern Electric Steam trains Bulleid Maunsell Drummond Stroudley Wainwright Drummond Herbert Walker Brighton Belle Pullman Car Blood & Custard Blood and Custard 1 2 3 4 5 Crimson Lake Cream CLC  model railway Southern Railway Southern Region British Rail SR BR(S) LBSCR LB&SCR LSWR LS&WR SECR SE&CR Railway Locomotives Carriages Returant Cars EMU Southern Electric Steam trains Bulleid Maunsell Drummond Stroudley Wainwright Drummond Herbert Walker Brighton Belle Pullman Car Blood & Custard Blood and Custard 1 2 3 4 5 Crimson Lake Cream CLC  model railway Southern Railway Southern Region British Rail SR BR(S) LBSCR LB&SCR LSWR LS&WR SECR SE&CR Railway Locomotives Carriages Returant Cars EMU Southern Electric Steam trains Bulleid Maunsell Drummond Stroudley Wainwright Drummond Herbert Walker Brighton Belle Pullman Car Blood & Custard Blood and Custard 1 2 3 4 5 Crimson Lake Cream CLC  model railway Southern Railway Southern Region British Rail SR BR(S) LBSCR LB&SCR LSWR LS&WR SECR SE&CR Railway Locomotives Carriages Returant Cars EMU Southern Electric Steam trains Bulleid Maunsell Drummond Stroudley Wainwright Drummond Herbert Walker Brighton Belle Pullman Car Blood & Custard Blood and Custard 1 2 3 4 5 Crimson Lake Cream CLC  model railway Southern Railway Southern Region British Rail SR BR(S) LBSCR LB&SCR LSWR LS&WR SECR SE&CR Railway Locomotives Carriages Returant Cars EMU Southern Electric Steam trains Bulleid Maunsell Drummond Stroudley Wainwright Drummond Herbert Walker Brighton Belle Pullman Car Blood & Custard Blood and Custard 1 2 3 4 5 Crimson Lake Cream CLC  model railway Southern Railway Southern Region British Rail SR BR(S) LBSCR LB&SCR LSWR LS&WR SECR SE&CR Railway Locomotives Carriages Returant Cars EMU Southern Electric Steam trains Bulleid Maunsell Drummond Stroudley Wainwright Drummond Herbert Walker Brighton Belle Pullman Car Blood & Custard Blood and Custard 1 2 3 4 5 Crimson Lake Cream CLC  model railway Southern Railway Southern Region British Rail SR BR(S) LBSCR LB&SCR LSWR LS&WR SECR SE&CR Railway Locomotives Carriages Returant Cars EMU Southern Electric Steam trains Bulleid Maunsell Drummond Stroudley Wainwright Drummond Herbert Walker Brighton Belle Pullman Car Blood & Custard Blood and Custard 1 2 3 4 5 Crimson Lake Cream CLC  model railway Southern Railway Southern Region British Rail SR BR(S) LBSCR LB&SCR LSWR LS&WR SECR SE&CR Railway Locomotives Carriages Returant Cars EMU Southern Electric Steam trains Bulleid Maunsell Drummond Stroudley Wainwright Drummond Herbert Walker Brighton Belle Pullman Car Blood & Custard Blood and Custard 1 2 3 4 5 Crimson Lake Cream CLC  model railway Southern Railway Southern Region British Rail SR BR(S) LBSCR LB&SCR LSWR LS&WR SECR SE&CR Railway Locomotives Carriages Returant Cars EMU Southern Electric Steam trains Bulleid Maunsell Drummond Stroudley Wainwright Drummond Herbert Walker Brighton Belle Pullman Car Blood & Custard Blood and Custard 1 2 3 4 5 Crimson Lake Cream CLC  model railway Southern Railway Southern Region British Rail SR BR(S) LBSCR LB&SCR LSWR LS&WR SECR SE&CR Railway Locomotives Carriages Returant Cars EMU Southern Electric Steam trains Bulleid Maunsell Drummond Stroudley Wainwright Drummond Herbert Walker Brighton Belle Pullman Car Blood & Custard Blood and Custard 1 2 3 4 5 Crimson Lake Cream CLC  model railway Southern Railway Southern Region British Rail SR BR(S) LBSCR LB&SCR LSWR LS&WR SECR SE&CR Railway Locomotives Carriages Returant Cars EMU Southern Electric Steam trains Bulleid Maunsell Drummond Stroudley Wainwright Drummond Herbert Walker Brighton Belle Pullman Car Blood & Custard Blood and Custard 1 2 3 4 5 Crimson Lake Cream CLC  model railway Southern Railway Southern Region British Rail SR BR(S) LBSCR LB&SCR LSWR LS&WR SECR SE&CR Railway Locomotives Carriages Returant Cars EMU Southern Electric Steam trains Bulleid Maunsell Drummond Stroudley Wainwright Drummond Herbert Walker Brighton Belle Pullman Car Blood & Custard Blood and Custard 1 2 3 4 5 Crimson Lake Cream CLC  model railway Southern Railway Southern Region British Rail SR BR(S) LBSCR LB&SCR LSWR LS&WR SECR SE&CR Railway Locomotives Carriages Returant Cars EMU Southern Electric Steam trains Bulleid Maunsell Drummond Stroudley Wainwright Drummond Herbert Walker Brighton Belle Pullman Car Blood & Custard Blood and Custard 1 2 3 4 5 Crimson Lake Cream CLC  model railway Southern Railway Southern Region British Rail SR BR(S) LBSCR LB&SCR LSWR LS&WR SECR SE&CR Railway Locomotives Carriages Returant Cars EMU Southern Electric Steam trains Bulleid Maunsell Drummond Stroudley Wainwright Drummond Herbert Walker Brighton Belle Pullman Car Blood & Custard Blood and Custard 1 2 3 4 5 Crimson Lake Cream CLC  model railway Southern Railway Southern Region British Rail SR BR(S) LBSCR LB&SCR LSWR LS&WR SECR SE&CR Railway Locomotives Carriages Returant Cars EMU Southern Electric Steam trains Bulleid Maunsell Drummond Stroudley Wainwright Drummond Herbert Walker Brighton Belle Pullman Car Blood & Custard Blood and Custard 1 2 3 4 5 Crimson Lake Cream CLC  model railway Southern Railway Southern Region British Rail SR BR(S) LBSCR LB&SCR LSWR LS&WR SECR SE&CR Railway Locomotives Carriages Returant Cars EMU Southern Electric Steam trains Bulleid Maunsell Drummond Stroudley Wainwright Drummond Herbert Walker Brighton Belle Pullman Car Blood & Custard Blood and Custard 1 2 3 4 5 Crimson Lake Cream CLC  model railway Southern Railway Southern Region British Rail SR BR(S) LBSCR LB&SCR LSWR LS&WR SECR SE&CR Railway Locomotives Carriages Returant Cars EMU Southern Electric Steam trains Bulleid Maunsell Drummond Stroudley Wainwright Drummond Herbert Walker Brighton Belle Pullman Car Blood & Custard Blood and Custard 1 2 3 4 5 Crimson Lake Cream CLC  model railway Southern Railway Southern Region British Rail SR BR(S) LBSCR LB&SCR LSWR LS&WR SECR SE&CR Railway Locomotives Carriages Returant Cars EMU Southern Electric Steam trains Bulleid Maunsell Drummond Stroudley Wainwright Drummond Herbert Walker Brighton Belle Pullman Car Blood & Custard Blood and Custard 1 2 3 4 5 Crimson Lake Cream CLC  model railway Southern Railway Southern Region British Rail SR BR(S) LBSCR LB&SCR LSWR LS&WR SECR SE&CR Railway Locomotives Carriages Returant Cars EMU Southern Electric Steam trains Bulleid Maunsell Drummond Stroudley Wainwright Drummond Herbert Walker Brighton Belle Pullman Car Blood & Custard Blood and Custard 1 2 3 4 5 Crimson Lake Cream CLC  model railway Southern Railway Southern Region British Rail SR BR(S) LBSCR LB&SCR LSWR LS&WR SECR SE&CR Railway Locomotives Carriages Returant Cars EMU Southern Electric Steam trains Bulleid Maunsell Drummond Stroudley Wainwright Drummond Herbert Walker Brighton Belle Pullman Car Blood & Custard Blood and Custard 1 2 3 4 5 Crimson Lake Cream CLC  model railway Southern Railway Southern Region British Rail SR BR(S) LBSCR LB&SCR LSWR LS&WR SECR SE&CR Railway Locomotives Carriages Returant Cars EMU Southern Electric Steam trains Bulleid Maunsell Drummond Stroudley Wainwright Drummond Herbert Walker Brighton Belle Pullman Car Blood & Custard Blood and Custard 1 2 3 4 5 Crimson Lake Cream CLC  model railway Southern Railway Southern Region British Rail SR BR(S) LBSCR LB&SCR LSWR LS&WR SECR SE&CR Railway Locomotives Carriages Returant Cars EMU Southern Electric Steam trains Bulleid Maunsell Drummond Stroudley Wainwright Drummond Herbert Walker Brighton Belle Pullman Car Blood & Custard Blood and Custard 1 2 3 4 5 Crimson Lake Cream CLC  model railway Southern Railway Southern Region British Rail SR BR(S) LBSCR LB&SCR LSWR LS&WR SECR SE&CR Railway Locomotives Carriages Returant Cars EMU Southern Electric Steam trains Bulleid Maunsell Drummond Stroudley Wainwright Drummond Herbert Walker Brighton Belle Pullman Car Blood & Custard Blood and Custard 1 2 3 4 5 Crimson Lake Cream CLC  model railway Southern Railway Southern Region British Rail SR BR(S) LBSCR LB&SCR LSWR LS&WR SECR SE&CR Railway Locomotives Carriages Returant Cars EMU Southern Electric Steam trains Bulleid Maunsell Drummond Stroudley Wainwright Drummond Herbert Walker Brighton Belle Pullman Car Blood & Custard Blood and Custard 1 2 3 4 5 Crimson Lake Cream CLC  model railway Southern Railway Southern Region British Rail SR BR(S) LBSCR LB&SCR LSWR LS&WR SECR SE&CR Railway Locomotives Carriages Returant Cars EMU Southern Electric Steam trains Bulleid Maunsell Drummond Stroudley Wainwright Drummond Herbert Walker Brighton Belle Pullman Car Blood & Custard Blood and Custard 1 2 3 4 5 Crimson Lake Cream CLC  model railway Southern Railway Southern Region British Rail SR BR(S) LBSCR LB&SCR LSWR LS&WR SECR SE&CR Railway Locomotives Carriages Returant Cars EMU Southern Electric Steam trains Bulleid Maunsell Drummond Stroudley Wainwright Drummond Herbert Walker Brighton Belle Pullman Car Blood & Custard Blood and Custard 1 2 3 4 5 Crimson Lake Cream CLC  model railway Southern Railway Southern Region British Rail SR BR(S) LBSCR LB&SCR LSWR LS&WR SECR SE&CR Railway Locomotives Carriages Returant Cars EMU Southern Electric Steam trains Bulleid Maunsell Drummond Stroudley Wainwright Drummond Herbert Walker Brighton Belle Pullman Car Blood & Custard Blood and Custard 1 2 3 4 5 Crimson Lake Cream CLC  model railway Southern Railway Southern Region British Rail SR BR(S) LBSCR LB&SCR LSWR LS&WR SECR SE&CR Railway Locomotives Carriages Returant Cars EMU Southern Electric Steam trains Bulleid Maunsell Drummond Stroudley Wainwright Drummond Herbert Walker Brighton Belle Pullman Car Blood & Custard Blood and Custard 1 2 3 4 5 Crimson Lake Cream CLC  model railway Southern Railway Southern Region British Rail SR BR(S) LBSCR LB&SCR LSWR LS&WR SECR SE&CR Railway Locomotives Carriages Returant Cars EMU Southern Electric Steam trains Bulleid Maunsell Drummond Stroudley Wainwright Drummond Herbert Walker Brighton Belle Pullman Car Blood & Custard Blood and Custard 1 2 3 4 5 Crimson Lake Cream CLC  model railway Southern Railway Southern Region British Rail SR BR(S) LBSCR LB&SCR LSWR LS&WR SECR SE&CR Railway Locomotives Carriages Returant Cars EMU Southern Electric Steam trains Bulleid Maunsell Drummond Stroudley Wainwright Drummond Herbert Walker Brighton Belle Pullman Car Blood & Custard Blood and Custard 1 2 3 4 5 Crimson Lake Cream CLC  model railway Southern Railway Southern Region British Rail SR BR(S) LBSCR LB&SCR LSWR LS&WR SECR SE&CR Railway Locomotives Carriages Returant Cars EMU Southern Electric Steam trains Bulleid Maunsell Drummond Stroudley Wainwright Drummond Herbert Walker Brighton Belle Pullman Car Blood & Custard Blood and Custard 1 2 3 4 5 Crimson Lake Cream CLC  model railway Southern Railway Southern Region British Rail SR BR(S) LBSCR LB&SCR LSWR LS&WR SECR SE&CR Railway Locomotives Carriages Returant Cars EMU Southern Electric Steam trains Bulleid Maunsell Drummond Stroudley Wainwright Drummond Herbert Walker Brighton Belle Pullman Car Blood & Custard Blood and Custard 1 2 3 4 5 Crimson Lake Cream CLC  model railway Southern Railway Southern Region British Rail SR BR(S) LBSCR LB&SCR LSWR LS&WR SECR SE&CR Railway Locomotives Carriages Returant Cars EMU Southern Electric Steam trains Bulleid Maunsell Drummond Stroudley Wainwright Drummond Herbert Walker Brighton Belle Pullman Car Blood & Custard Blood and Custard 1 2 3 4 5 Crimson Lake Cream CLC  model railway Southern Railway Southern Region British Rail SR BR(S) LBSCR LB&SCR LSWR LS&WR SECR SE&CR Railway Locomotives Carriages Returant Cars EMU Southern Electric Steam trains Bulleid Maunsell Drummond Stroudley Wainwright Drummond Herbert Walker Brighton Belle Pullman Car Blood & Custard Blood and Custard 1 2 3 4 5 Crimson Lake Cream CLC  model railway Southern Railway Southern Region British Rail SR BR(S) LBSCR LB&SCR LSWR LS&WR SECR SE&CR Railway Locomotives Carriages Returant Cars EMU Southern Electric Steam trains Bulleid Maunsell Drummond Stroudley Wainwright Drummond Herbert Walker Brighton Belle Pullman Car Blood & Custard Blood and Custard 1 2 3 4 5 Crimson Lake Cream CLC  model railway Southern Railway Southern Region British Rail SR BR(S) LBSCR LB&SCR LSWR LS&WR SECR SE&CR Railway Locomotives Carriages Returant Cars EMU Southern Electric Steam trains Bulleid Maunsell Drummond Stroudley Wainwright Drummond Herbert Walker Brighton Belle Pullman Car Blood & Custard Blood and Custard 1 2 3 4 5 Crimson Lake Cream CLC  model railway Southern Railway Southern Region British Rail SR BR(S) LBSCR LB&SCR LSWR LS&WR SECR SE&CR Railway Locomotives Carriages Returant Cars EMU Southern Electric Steam trains Bulleid Maunsell Drummond Stroudley Wainwright Drummond Herbert Walker Brighton Belle Pullman Car Blood & Custard Blood and Custard 1 2 3 4 5 Crimson Lake Cream CLC  model railway Southern Railway Southern Region British Rail SR BR(S) LBSCR LB&SCR LSWR LS&WR SECR SE&CR Railway Locomotives Carriages Returant Cars EMU Southern Electric Steam trains Bulleid Maunsell Drummond Stroudley Wainwright Drummond Herbert Walker Brighton Belle Pullman Car Blood & Custard Blood and Custard 1 2 3 4 5 Crimson Lake Cream CLC  model railway Southern Railway Southern Region British Rail SR BR(S) LBSCR LB&SCR LSWR LS&WR SECR SE&CR Railway Locomotives Carriages Returant Cars EMU Southern Electric Steam trains Bulleid Maunsell Drummond Stroudley Wainwright Drummond Herbert Walker Brighton Belle Pullman Car Blood & Custard Blood and Custard 1 2 3 4 5 Crimson Lake Cream CLC  model railway Southern Railway Southern Region British Rail SR BR(S) LBSCR LB&SCR LSWR LS&WR SECR SE&CR Railway Locomotives Carriages Returant Cars EMU Southern Electric Steam trains Bulleid Maunsell Drummond Stroudley Wainwright Drummond Herbert Walker Brighton Belle Pullman Car Blood & Custard Blood and Custard 1 2 3 4 5 Crimson Lake Cream CLC  model railway Southern Railway Southern Region British Rail SR BR(S) LBSCR LB&SCR LSWR LS&WR SECR SE&CR Railway Locomotives Carriages Returant Cars EMU Southern Electric Steam trains Bulleid Maunsell Drummond Stroudley Wainwright Drummond Herbert Walker Brighton Belle Pullman Car Blood & Custard Blood and Custard 1 2 3 4 5 Crimson Lake Cream CLC  model railway Southern Railway Southern Region British Rail SR BR(S) LBSCR LB&SCR LSWR LS&WR SECR SE&CR Railway Locomotives Carriages Returant Cars EMU Southern Electric Steam trains Bulleid Maunsell Drummond Stroudley Wainwright Drummond Herbert Walker Brighton Belle Pullman Car Blood & Custard Blood and Custard 1 2 3 4 5 Crimson Lake Cream CLC  model railway Southern Railway Southern Region British Rail SR BR(S) LBSCR LB&SCR LSWR LS&WR SECR SE&CR Railway Locomotives Carriages Returant Cars EMU Southern Electric Steam trains Bulleid Maunsell Drummond Stroudley Wainwright Drummond Herbert Walker Brighton Belle Pullman Car Blood & Custard Blood and Custard 1 2 3 4 5 Crimson Lake Cream CLC  model railway Southern Railway Southern Region British Rail SR BR(S) LBSCR LB&SCR LSWR LS&WR SECR SE&CR Railway Locomotives Carriages Returant Cars EMU Southern Electric Steam trains Bulleid Maunsell Drummond Stroudley Wainwright Drummond Herbert Walker Brighton Belle Pullman Car Blood & Custard Blood and Custard 1 2 3 4 5 Crimson Lake Cream CLC  model railway Southern Railway Southern Region British Rail SR BR(S) LBSCR LB&SCR LSWR LS&WR SECR SE&CR Railway Locomotives Carriages Returant Cars EMU Southern Electric Steam trains Bulleid Maunsell Drummond Stroudley Wainwright Drummond Herbert Walker Brighton Belle Pullman Car Blood & Custard Blood and Custard 1 2 3 4 5 Crimson Lake Cream CLC  model railway Southern Railway Southern Region British Rail SR BR(S) LBSCR LB&SCR LSWR LS&WR SECR SE&CR Railway Locomotives Carriages Returant Cars EMU Southern Electric Steam trains Bulleid Maunsell Drummond Stroudley Wainwright Drummond Herbert Walker Brighton Belle Pullman Car Blood & Custard Blood and Custard 1 2 3 4 5 Crimson Lake Cream CLC  model railway Southern Railway Southern Region British Rail SR BR(S) LBSCR LB&SCR LSWR LS&WR SECR SE&CR Railway Locomotives Carriages Returant Cars EMU Southern Electric Steam trains Bulleid Maunsell Drummond Stroudley Wainwright Drummond Herbert Walker Brighton Belle Pullman Car Blood & Custard Blood and Custard 1 2 3 4 5 Crimson Lake Cream CLC  model railway Southern Railway Southern Region British Rail SR BR(S) LBSCR LB&SCR LSWR LS&WR SECR SE&CR Railway Locomotives Carriages Returant Cars EMU Southern Electric Steam trains Bulleid Maunsell Drummond Stroudley Wainwright Drummond Herbert Walker Brighton Belle Pullman Car Blood & Custard Blood and Custard 1 2 3 4 5 Crimson Lake Cream CLC  model railway Southern Railway Southern Region British Rail SR BR(S) LBSCR LB&SCR LSWR LS&WR SECR SE&CR Railway Locomotives Carriages Returant Cars EMU Southern Electric Steam trains Bulleid Maunsell Drummond Stroudley Wainwright Drummond Herbert Walker Brighton Belle Pullman Car Blood & Custard Blood and Custard 1 2 3 4 5 Crimson Lake Cream CLC  model railway Southern Railway Southern Region British Rail SR BR(S) LBSCR LB&SCR LSWR LS&WR SECR SE&CR Railway Locomotives Carriages Returant Cars EMU Southern Electric Steam trains Bulleid Maunsell Drummond Stroudley Wainwright Drummond Herbert Walker Brighton Belle Pullman Car Blood & Custard Blood and Custard 1 2 3 4 5 Crimson Lake Cream CLC  model railway Southern Railway Southern Region British Rail SR BR(S) LBSCR LB&SCR LSWR LS&WR SECR SE&CR Railway Locomotives Carriages Returant Cars EMU Southern Electric Steam trains Bulleid Maunsell Drummond Stroudley Wainwright Drummond Herbert Walker Brighton Belle Pullman Car Blood & Custard Blood and Custard 1 2 3 4 5 Crimson Lake Cream CLC  model railway Southern Railway Southern Region British Rail SR BR(S) LBSCR LB&SCR LSWR LS&WR SECR SE&CR Railway Locomotives Carriages Returant Cars EMU Southern Electric Steam trains Bulleid Maunsell Drummond Stroudley Wainwright Drummond Herbert Walker Brighton Belle Pullman Car Blood & Custard Blood and Custard 1 2 3 4 5 Crimson Lake Cream CLC  model railway Southern Railway Southern Region British Rail SR BR(S) LBSCR LB&SCR LSWR LS&WR SECR SE&CR Railway Locomotives Carriages Returant Cars EMU Southern Electric Steam trains Bulleid Maunsell Drummond Stroudley Wainwright Drummond Herbert Walker Brighton Belle Pullman Car Blood & Custard Blood and Custard 1 2 3 4 5 Crimson Lake Cream CLC  model railway Southern Railway Southern Region British Rail SR BR(S) LBSCR LB&SCR LSWR LS&WR SECR SE&CR Railway Locomotives Carriages Returant Cars EMU Southern Electric Steam trains Bulleid Maunsell Drummond Stroudley Wainwright Drummond Herbert Walker Brighton Belle Pullman Car Blood & Custard Blood and Custard 1 2 3 4 5 Crimson Lake Cream CLC  model railway Southern Railway Southern Region British Rail SR BR(S) LBSCR LB&SCR LSWR LS&WR SECR SE&CR Railway Locomotives Carriages Returant Cars EMU Southern Electric Steam trains Bulleid Maunsell Drummond Stroudley Wainwright Drummond Herbert Walker Brighton Belle Pullman Car Blood & Custard Blood and Custard 1 2 3 4 5 Crimson Lake Cream CLC  model railway Southern Railway Southern Region British Rail SR BR(S) LBSCR LB&SCR LSWR LS&WR SECR SE&CR Railway Locomotives Carriages Returant Cars EMU Southern Electric Steam trains Bulleid Maunsell Drummond Stroudley Wainwright Drummond Herbert Walker Brighton Belle Pullman Car Blood & Custard Blood and Custard 1 2 3 4 5 Crimson Lake Cream CLC  model railway Southern Railway Southern Region British Rail SR BR(S) LBSCR LB&SCR LSWR LS&WR SECR SE&CR Railway Locomotives Carriages Returant Cars EMU Southern Electric Steam trains Bulleid Maunsell Drummond Stroudley Wainwright Drummond Herbert Walker Brighton Belle Pullman Car Blood & Custard Blood and Custard 1 2 3 4 5 Crimson Lake Cream CLC  model railway Southern Railway Southern Region British Rail SR BR(S) LBSCR LB&SCR LSWR LS&WR SECR SE&CR Railway Locomotives Carriages Returant Cars EMU Southern Electric Steam trains Bulleid Maunsell Drummond Stroudley Wainwright Drummond Herbert Walker Brighton Belle Pullman Car Blood & Custard Blood and Custard 1 2 3 4 5 Crimson Lake Cream CLC  model railway Southern Railway Southern Region British Rail SR BR(S) LBSCR LB&SCR LSWR LS&WR SECR SE&CR Railway Locomotives Carriages Returant Cars EMU Southern Electric Steam trains Bulleid Maunsell Drummond Stroudley Wainwright Drummond Herbert Walker Brighton Belle Pullman Car Blood & Custard Blood and Custard 1 2 3 4 5 Crimson Lake Cream CLC  model railway Southern Railway Southern Region British Rail SR BR(S) LBSCR LB&SCR LSWR LS&WR SECR SE&CR Railway Locomotives Carriages Returant Cars EMU Southern Electric Steam trains Bulleid Maunsell Drummond Stroudley Wainwright Drummond Herbert Walker Brighton Belle Pullman Car Blood & Custard Blood and Custard 1 2 3 4 5 Crimson Lake Cream CLC  model railway Southern Railway Southern Region British Rail SR BR(S) LBSCR LB&SCR LSWR LS&WR SECR SE&CR Railway Locomotives Carriages Returant Cars EMU Southern Electric Steam trains Bulleid Maunsell Drummond Stroudley Wainwright Drummond Herbert Walker Brighton Belle Pullman Car Blood & Custard Blood and Custard 1 2 3 4 5 Crimson Lake Cream CLC  model railway Southern Railway Southern Region British Rail SR BR(S) LBSCR LB&SCR LSWR LS&WR SECR SE&CR Railway Locomotives Carriages Returant Cars EMU Southern Electric Steam trains Bulleid Maunsell Drummond Stroudley Wainwright Drummond Herbert Walker Brighton Belle Pullman Car Blood & Custard Blood and Custard 1 2 3 4 5 Crimson Lake Cream CLC  model railway Southern Railway Southern Region British Rail SR BR(S) LBSCR LB&SCR LSWR LS&WR SECR SE&CR Railway Locomotives Carriages Returant Cars EMU Southern Electric Steam trains Bulleid Maunsell Drummond Stroudley Wainwright Drummond Herbert Walker Brighton Belle Pullman Car Blood & Custard Blood and Custard 1 2 3 4 5 Crimson Lake Cream CLC  model railway Southern Railway Southern Region British Rail SR BR(S) LBSCR LB&SCR LSWR LS&WR SECR SE&CR Railway Locomotives Carriages Returant Cars EMU Southern Electric Steam trains Bulleid Maunsell Drummond Stroudley Wainwright Drummond Herbert Walker Brighton Belle Pullman Car Blood & Custard Blood and Custard 1 2 3 4 5 Crimson Lake Cream CLC  model railway Southern Railway Southern Region British Rail SR BR(S) LBSCR LB&SCR LSWR LS&WR SECR SE&CR Railway Locomotives Carriages Returant Cars EMU Southern Electric Steam trains Bulleid Maunsell Drummond Stroudley Wainwright Drummond Herbert Walker Brighton Belle Pullman Car Blood & Custard Blood and Custard 1 2 3 4 5 Crimson Lake Cream CLC  model railway Southern Railway Southern Region British Rail SR BR(S) LBSCR LB&SCR LSWR LS&WR SECR SE&CR Railway Locomotives Carriages Returant Cars EMU Southern Electric Steam trains Bulleid Maunsell Drummond Stroudley Wainwright Drummond Herbert Walker Brighton Belle Pullman Car Blood & Custard Blood and Custard 1 2 3 4 5 Crimson Lake Cream CLC  model railway Southern Railway Southern Region British Rail SR BR(S) LBSCR LB&SCR LSWR LS&WR SECR SE&CR Railway Locomotives Carriages Returant Cars EMU Southern Electric Steam trains Bulleid Maunsell Drummond Stroudley Wainwright Drummond Herbert Walker Brighton Belle Pullman Car Blood & Custard Blood and Custard 1 2 3 4 5 Crimson Lake Cream CLC  model railway Southern Railway Southern Region British Rail SR BR(S) LBSCR LB&SCR LSWR LS&WR SECR SE&CR Railway Locomotives Carriages Returant Cars EMU Southern Electric Steam trains Bulleid Maunsell Drummond Stroudley Wainwright Drummond Herbert Walker Brighton Belle Pullman Car Blood & Custard Blood and Custard 1 2 3 4 5 Crimson Lake Cream CLC  model railway Southern Railway Southern Region British Rail SR BR(S) LBSCR LB&SCR LSWR LS&WR SECR SE&CR Railway Locomotives Carriages Returant Cars EMU Southern Electric Steam trains Bulleid Maunsell Drummond Stroudley Wainwright Drummond Herbert Walker Brighton Belle Pullman Car Blood & Custard Blood and Custard 1 2 3 4 5 Crimson Lake Cream CLC  model railway Southern Railway Southern Region British Rail SR BR(S) LBSCR LB&SCR LSWR LS&WR SECR SE&CR Railway Locomotives Carriages Returant Cars EMU Southern Electric Steam trains Bulleid Maunsell Drummond Stroudley Wainwright Drummond Herbert Walker Brighton Belle Pullman Car Blood & Custard Blood and Custard 1 2 3 4 5 Crimson Lake Cream CLC  model railway Southern Railway Southern Region British Rail SR BR(S) LBSCR LB&SCR LSWR LS&WR SECR SE&CR Railway Locomotives Carriages Returant Cars EMU Southern Electric Steam trains Bulleid Maunsell Drummond Stroudley Wainwright Drummond Herbert Walker Brighton Belle Pullman Car Blood & Custard Blood and Custard 1 2 3 4 5 Crimson Lake Cream CLC  model railway Southern Railway Southern Region British Rail SR BR(S) LBSCR LB&SCR LSWR LS&WR SECR SE&CR Railway Locomotives Carriages Returant Cars EMU Southern Electric Steam trains Bulleid Maunsell Drummond Stroudley Wainwright Drummond Herbert Walker Brighton Belle Pullman Car Blood & Custard Blood and Custard 1 2 3 4 5 Crimson Lake Cream CLC  model railway Southern Railway Southern Region British Rail SR BR(S) LBSCR LB&SCR LSWR LS&WR SECR SE&CR Railway Locomotives Carriages Returant Cars EMU Southern Electric Steam trains Bulleid Maunsell Drummond Stroudley Wainwright Drummond Herbert Walker Brighton Belle Pullman Car Blood & Custard Blood and Custard 1 2 3 4 5 Crimson Lake Cream CLC  model railway Southern Railway Southern Region British Rail SR BR(S) LBSCR LB&SCR LSWR LS&WR SECR SE&CR Railway Locomotives Carriages Returant Cars EMU Southern Electric Steam trains Bulleid Maunsell Drummond Stroudley Wainwright Drummond Herbert Walker Brighton Belle Pullman Car Blood & Custard Blood and Custard 1 2 3 4 5 Crimson Lake Cream CLC  model railway Southern Railway Southern Region British Rail SR BR(S) LBSCR LB&SCR LSWR LS&WR SECR SE&CR Railway Locomotives Carriages Returant Cars EMU Southern Electric Steam trains Bulleid Maunsell Drummond Stroudley Wainwright Drummond Herbert Walker Brighton Belle Pullman Car Blood & Custard Blood and Custard 1 2 3 4 5 Crimson Lake Cream CLC  model railway Southern Railway Southern Region British Rail SR BR(S) LBSCR LB&SCR LSWR LS&WR SECR SE&CR Railway Locomotives Carriages Returant Cars EMU Southern Electric Steam trains Bulleid Maunsell Drummond Stroudley Wainwright Drummond Herbert Walker Brighton Belle Pullman Car Blood & Custard Blood and Custard 1 2 3 4 5 Crimson Lake Cream CLC  model railway Southern Railway Southern Region British Rail SR BR(S) LBSCR LB&SCR LSWR LS&WR SECR SE&CR Railway Locomotives Carriages Returant Cars EMU Southern Electric Steam trains Bulleid Maunsell Drummond Stroudley Wainwright Drummond Herbert Walker Brighton Belle Pullman Car Blood & Custard Blood and Custard 1 2 3 4 5 Crimson Lake Cream CLC  model railway Southern Railway Southern Region British Rail SR BR(S) LBSCR LB&SCR LSWR LS&WR SECR SE&CR Railway Locomotives Carriages Returant Cars EMU Southern Electric Steam trains Bulleid Maunsell Drummond Stroudley Wainwright Drummond Herbert Walker Brighton Belle Pullman Car Blood & Custard Blood and Custard 1 2 3 4 5 Crimson Lake Cream CLC  model railway Southern Railway Southern Region British Rail SR BR(S) LBSCR LB&SCR LSWR LS&WR SECR SE&CR Railway Locomotives Carriages Returant Cars EMU Southern Electric Steam trains Bulleid Maunsell Drummond Stroudley Wainwright Drummond Herbert Walker Brighton Belle Pullman Car Blood & Custard Blood and Custard 1 2 3 4 5 Crimson Lake Cream CLC  model railway Southern Railway Southern Region British Rail SR BR(S) LBSCR LB&SCR LSWR LS&WR SECR SE&CR Railway Locomotives Carriages Returant Cars EMU Southern Electric Steam trains Bulleid Maunsell Drummond Stroudley Wainwright Drummond Herbert Walker Brighton Belle Pullman Car Blood & Custard Blood and Custard 1 2 3 4 5 Crimson Lake Cream CLC  model railway Southern Railway Southern Region British Rail SR BR(S) LBSCR LB&SCR LSWR LS&WR SECR SE&CR Railway Locomotives Carriages Returant Cars EMU Southern Electric Steam trains Bulleid Maunsell Drummond Stroudley Wainwright Drummond Herbert Walker Brighton Belle Pullman Car Blood & Custard Blood and Custard 1 2 3 4 5 Crimson Lake Cream CLC  model railway Southern Railway Southern Region British Rail SR BR(S) LBSCR LB&SCR LSWR LS&WR SECR SE&CR Railway Locomotives Carriages Returant Cars EMU Southern Electric Steam trains Bulleid Maunsell Drummond Stroudley Wainwright Drummond Herbert Walker Brighton Belle Pullman Car Blood & Custard Blood and Custard 1 2 3 4 5 Crimson Lake Cream CLC  model railway Southern Railway Southern Region British Rail SR BR(S) LBSCR LB&SCR LSWR LS&WR SECR SE&CR Railway Locomotives Carriages Returant Cars EMU Southern Electric Steam trains Bulleid Maunsell Drummond Stroudley Wainwright Drummond Herbert Walker Brighton Belle Pullman Car Blood & Custard Blood and Custard 1 2 3 4 5 Crimson Lake Cream CLC  model railway Southern Railway Southern Region British Rail SR BR(S) LBSCR LB&SCR LSWR LS&WR SECR SE&CR Railway Locomotives Carriages Returant Cars EMU Southern Electric Steam trains Bulleid Maunsell Drummond Stroudley Wainwright Drummond Herbert Walker Brighton Belle Pullman Car Blood & Custard Blood and Custard 1 2 3 4 5 Crimson Lake Cream CLC  model railway Southern Railway Southern Region British Rail SR BR(S) LBSCR LB&SCR LSWR LS&WR SECR SE&CR Railway Locomotives Carriages Returant Cars EMU Southern Electric Steam trains Bulleid Maunsell Drummond Stroudley Wainwright Drummond Herbert Walker Brighton Belle Pullman Car Blood & Custard Blood and Custard 1 2 3 4 5 Crimson Lake Cream CLC  model railway Southern Railway Southern Region British Rail SR BR(S) LBSCR LB&SCR LSWR LS&WR SECR SE&CR Railway Locomotives Carriages Returant Cars EMU Southern Electric Steam trains Bulleid Maunsell Drummond Stroudley Wainwright Drummond Herbert Walker Brighton Belle Pullman Car Blood & Custard Blood and Custard 1 2 3 4 5 Crimson Lake Cream CLC  model railway Southern Railway Southern Region British Rail SR BR(S) LBSCR LB&SCR LSWR LS&WR SECR SE&CR Railway Locomotives Carriages Returant Cars EMU Southern Electric Steam trains Bulleid Maunsell Drummond Stroudley Wainwright Drummond Herbert Walker Brighton Belle Pullman Car Blood & Custard Blood and Custard 1 2 3 4 5 Crimson Lake Cream CLC  model railway Southern Railway Southern Region British Rail SR BR(S) LBSCR LB&SCR LSWR LS&WR SECR SE&CR Railway Locomotives Carriages Returant Cars EMU Southern Electric Steam trains Bulleid Maunsell Drummond Stroudley Wainwright Drummond Herbert Walker Brighton Belle Pullman Car Blood & Custard Blood and Custard 1 2 3 4 5 Crimson Lake Cream CLC  model railway Southern Railway Southern Region British Rail SR BR(S) LBSCR LB&SCR LSWR LS&WR SECR SE&CR Railway Locomotives Carriages Returant Cars EMU Southern Electric Steam trains Bulleid Maunsell Drummond Stroudley Wainwright Drummond Herbert Walker Brighton Belle Pullman Car Blood & Custard Blood and Custard 1 2 3 4 5 Crimson Lake Cream CLC  model railway Southern Railway Southern Region British Rail SR BR(S) LBSCR LB&SCR LSWR LS&WR SECR SE&CR Railway Locomotives Carriages Returant Cars EMU Southern Electric Steam trains Bulleid Maunsell Drummond Stroudley Wainwright Drummond Herbert Walker Brighton Belle Pullman Car Blood & Custard Blood and Custard 1 2 3 4 5 Crimson Lake Cream CLC  model railway Southern Railway Southern Region British Rail SR BR(S) LBSCR LB&SCR LSWR LS&WR SECR SE&CR Railway Locomotives Carriages Returant Cars EMU Southern Electric Steam trains Bulleid Maunsell Drummond Stroudley Wainwright Drummond Herbert Walker Brighton Belle Pullman Car Blood & Custard Blood and Custard 1 2 3 4 5 Crimson Lake Cream CLC  model railway Southern Railway Southern Region British Rail SR BR(S) LBSCR LB&SCR LSWR LS&WR SECR SE&CR Railway Locomotives Carriages Returant Cars EMU Southern Electric Steam trains Bulleid Maunsell Drummond Stroudley Wainwright Drummond Herbert Walker Brighton Belle Pullman Car Blood & Custard Blood and Custard 1 2 3 4 5 Crimson Lake Cream CLC  model railway Southern Railway Southern Region British Rail SR BR(S) LBSCR LB&SCR LSWR LS&WR SECR SE&CR Railway Locomotives Carriages Returant Cars EMU Southern Electric Steam trains Bulleid Maunsell Drummond Stroudley Wainwright Drummond Herbert Walker Brighton Belle Pullman Car Blood & Custard Blood and Custard 1 2 3 4 5 Crimson Lake Cream CLC  model railway Southern Railway Southern Region British Rail SR BR(S) LBSCR LB&SCR LSWR LS&WR SECR SE&CR Railway Locomotives Carriages Returant Cars EMU Southern Electric Steam trains Bulleid Maunsell Drummond Stroudley Wainwright Drummond Herbert Walker Brighton Belle Pullman Car Blood & Custard Blood and Custard 1 2 3 4 5 Crimson Lake Cream CLC  model railway Southern Railway Southern Region British Rail SR BR(S) LBSCR LB&SCR LSWR LS&WR SECR SE&CR Railway Locomotives Carriages Returant Cars EMU Southern Electric Steam trains Bulleid Maunsell Drummond Stroudley Wainwright Drummond Herbert Walker Brighton Belle Pullman Car Blood & Custard Blood and Custard 1 2 3 4 5 Crimson Lake Cream CLC  model railway Southern Railway Southern Region British Rail SR BR(S) LBSCR LB&SCR LSWR LS&WR SECR SE&CR Railway Locomotives Carriages Returant Cars EMU Southern Electric Steam trains Bulleid Maunsell Drummond Stroudley Wainwright Drummond Herbert Walker Brighton Belle Pullman Car Blood & Custard Blood and Custard 1 2 3 4 5 Crimson Lake Cream CLC  model railway Southern Railway Southern Region British Rail SR BR(S) LBSCR LB&SCR LSWR LS&WR SECR SE&CR Railway Locomotives Carriages Returant Cars EMU Southern Electric Steam trains Bulleid Maunsell Drummond Stroudley Wainwright Drummond Herbert Walker Brighton Belle Pullman Car Blood & Custard Blood and Custard 1 2 3 4 5 Crimson Lake Cream CLC  model railway Southern Railway Southern Region British Rail SR BR(S) LBSCR LB&SCR LSWR LS&WR SECR SE&CR Railway Locomotives Carriages Returant Cars EMU Southern Electric Steam trains Bulleid Maunsell Drummond Stroudley Wainwright Drummond Herbert Walker Brighton Belle Pullman Car Blood & Custard Blood and Custard 1 2 3 4 5 Crimson Lake Cream CLC  model railway Southern Railway Southern Region British Rail SR BR(S) LBSCR LB&SCR LSWR LS&WR SECR SE&CR Railway Locomotives Carriages Returant Cars EMU Southern Electric Steam trains Bulleid Maunsell Drummond Stroudley Wainwright Drummond Herbert Walker Brighton Belle Pullman Car Blood & Custard Blood and Custard 1 2 3 4 5 Crimson Lake Cream CLC  model railway Southern Railway Southern Region British Rail SR BR(S) LBSCR LB&SCR LSWR LS&WR SECR SE&CR Railway Locomotives Carriages Returant Cars EMU Southern Electric Steam trains Bulleid Maunsell Drummond Stroudley Wainwright Drummond Herbert Walker Brighton Belle Pullman Car Blood & Custard Blood and Custard 1 2 3 4 5 Crimson Lake Cream CLC  model railway Southern Railway Southern Region British Rail SR BR(S) LBSCR LB&SCR LSWR LS&WR SECR SE&CR Railway Locomotives Carriages Returant Cars EMU Southern Electric Steam trains Bulleid Maunsell Drummond Stroudley Wainwright Drummond Herbert Walker Brighton Belle Pullman Car Blood & Custard Blood and Custard 1 2 3 4 5 Crimson Lake Cream CLC  model railway Southern Railway Southern Region British Rail SR BR(S) LBSCR LB&SCR LSWR LS&WR SECR SE&CR Railway Locomotives Carriages Returant Cars EMU Southern Electric Steam trains Bulleid Maunsell Drummond Stroudley Wainwright Drummond Herbert Walker Brighton Belle Pullman Car Blood & Custard Blood and Custard 1 2 3 4 5 Crimson Lake Cream CLC  model railway Southern Railway Southern Region British Rail SR BR(S) LBSCR LB&SCR LSWR LS&WR SECR SE&CR Railway Locomotives Carriages Returant Cars EMU Southern Electric Steam trains Bulleid Maunsell Drummond Stroudley Wainwright Drummond Herbert Walker Brighton Belle Pullman Car Blood & Custard Blood and Custard 1 2 3 4 5 Crimson Lake Cream CLC  model railway Southern Railway Southern Region British Rail SR BR(S) LBSCR LB&SCR LSWR LS&WR SECR SE&CR Railway Locomotives Carriages Returant Cars EMU Southern Electric Steam trains Bulleid Maunsell Drummond Stroudley Wainwright Drummond Herbert Walker Brighton Belle Pullman Car Blood & Custard Blood and Custard 1 2 3 4 5 Crimson Lake Cream CLC  model railway Southern Railway Southern Region British Rail SR BR(S) LBSCR LB&SCR LSWR LS&WR SECR SE&CR Railway Locomotives Carriages Returant Cars EMU Southern Electric Steam trains Bulleid Maunsell Drummond Stroudley Wainwright Drummond Herbert Walker Brighton Belle Pullman Car Blood & Custard Blood and Custard 1 2 3 4 5 Crimson Lake Cream CLC  model railway Southern Railway Southern Region British Rail SR BR(S) LBSCR LB&SCR LSWR LS&WR SECR SE&CR Railway Locomotives Carriages Returant Cars EMU Southern Electric Steam trains Bulleid Maunsell Drummond Stroudley Wainwright Drummond Herbert Walker Brighton Belle Pullman Car Blood & Custard Blood and Custard 1 2 3 4 5 Crimson Lake Cream CLC  model railway Southern Railway Southern Region British Rail SR BR(S) LBSCR LB&SCR LSWR LS&WR SECR SE&CR Railway Locomotives Carriages Returant Cars EMU Southern Electric Steam trains Bulleid Maunsell Drummond Stroudley Wainwright Drummond Herbert Walker Brighton Belle Pullman Car Blood & Custard Blood and Custard 1 2 3 4 5 Crimson Lake Cream CLC  model railway Southern Railway Southern Region British Rail SR BR(S) LBSCR LB&SCR LSWR LS&WR SECR SE&CR Railway Locomotives Carriages Returant Cars EMU Southern Electric Steam trains Bulleid Maunsell Drummond Stroudley Wainwright Drummond Herbert Walker Brighton Belle Pullman Car Blood & Custard Blood and Custard 1 2 3 4 5 Crimson Lake Cream CLC  model railway Southern Railway Southern Region British Rail SR BR(S) LBSCR LB&SCR LSWR LS&WR SECR SE&CR Railway Locomotives Carriages Returant Cars EMU Southern Electric Steam trains Bulleid Maunsell Drummond Stroudley Wainwright Drummond Herbert Walker Brighton Belle Pullman Car Blood & Custard Blood and Custard 1 2 3 4 5 Crimson Lake Cream CLC  model railway Southern Railway Southern Region British Rail SR BR(S) LBSCR LB&SCR LSWR LS&WR SECR SE&CR Railway Locomotives Carriages Returant Cars EMU Southern Electric Steam trains Bulleid Maunsell Drummond Stroudley Wainwright Drummond Herbert Walker Brighton Belle Pullman Car Blood & Custard Blood and Custard 1 2 3 4 5 Crimson Lake Cream CLC  model railway Southern Railway Southern Region British Rail SR BR(S) LBSCR LB&SCR LSWR LS&WR SECR SE&CR Railway Locomotives Carriages Returant Cars EMU Southern Electric Steam trains Bulleid Maunsell Drummond Stroudley Wainwright Drummond Herbert Walker Brighton Belle Pullman Car Blood & Custard Blood and Custard 1 2 3 4 5 Crimson Lake Cream CLC  model railway Southern Railway Southern Region British Rail SR BR(S) LBSCR LB&SCR LSWR LS&WR SECR SE&CR Railway Locomotives Carriages Returant Cars EMU Southern Electric Steam trains Bulleid Maunsell Drummond Stroudley Wainwright Drummond Herbert Walker Brighton Belle Pullman Car Blood & Custard Blood and Custard 1 2 3 4 5 Crimson Lake Cream CLC  model railway Southern Railway Southern Region British Rail SR BR(S) LBSCR LB&SCR LSWR LS&WR SECR SE&CR Railway Locomotives Carriages Returant Cars EMU Southern Electric Steam trains Bulleid Maunsell Drummond Stroudley Wainwright Drummond Herbert Walker Brighton Belle Pullman Car Blood & Custard Blood and Custard 1 2 3 4 5 Crimson Lake Cream CLC  model railway Southern Railway Southern Region British Rail SR BR(S) LBSCR LB&SCR LSWR LS&WR SECR SE&CR Railway Locomotives Carriages Returant Cars EMU Southern Electric Steam trains Bulleid Maunsell Drummond Stroudley Wainwright Drummond Herbert Walker Brighton Belle Pullman Car Blood & Custard Blood and Custard 1 2 3 4 5 Crimson Lake Cream CLC  model railway Southern Railway Southern Region British Rail SR BR(S) LBSCR LB&SCR LSWR LS&WR SECR SE&CR Railway Locomotives Carriages Returant Cars EMU Southern Electric Steam trains Bulleid Maunsell Drummond Stroudley Wainwright Drummond Herbert Walker Brighton Belle Pullman Car Blood & Custard Blood and Custard 1 2 3 4 5 Crimson Lake Cream CLC  model railway Southern Railway Southern Region British Rail SR BR(S) LBSCR LB&SCR LSWR LS&WR SECR SE&CR Railway Locomotives Carriages Returant Cars EMU Southern Electric Steam trains Bulleid Maunsell Drummond Stroudley Wainwright Drummond Herbert Walker Brighton Belle Pullman Car Blood & Custard Blood and Custard 1 2 3 4 5 Crimson Lake Cream CLC  model railway Southern Railway Southern Region British Rail SR BR(S) LBSCR LB&SCR LSWR LS&WR SECR SE&CR Railway Locomotives Carriages Returant Cars EMU Southern Electric Steam trains Bulleid Maunsell Drummond Stroudley Wainwright Drummond Herbert Walker Brighton Belle Pullman Car Blood & Custard Blood and Custard 1 2 3 4 5 Crimson Lake Cream CLC  model railway Southern Railway Southern Region British Rail SR BR(S) LBSCR LB&SCR LSWR LS&WR SECR SE&CR Railway Locomotives Carriages Returant Cars EMU Southern Electric Steam trains Bulleid Maunsell Drummond Stroudley Wainwright Drummond Herbert Walker Brighton Belle Pullman Car Blood & Custard Blood and Custard 1 2 3 4 5 Crimson Lake Cream CLC  model railway Southern Railway Southern Region British Rail SR BR(S) LBSCR LB&SCR LSWR LS&WR SECR SE&CR Railway Locomotives Carriages Returant Cars EMU Southern Electric Steam trains Bulleid Maunsell Drummond Stroudley Wainwright Drummond Herbert Walker Brighton Belle Pullman Car Blood & Custard Blood and Custard 1 2 3 4 5 Crimson Lake Cream CLC  model railway Southern Railway Southern Region British Rail SR BR(S) LBSCR LB&SCR LSWR LS&WR SECR SE&CR Railway Locomotives Carriages Returant Cars EMU Southern Electric Steam trains Bulleid Maunsell Drummond Stroudley Wainwright Drummond Herbert Walker Brighton Belle Pullman Car Blood & Custard Blood and Custard 1 2 3 4 5 Crimson Lake Cream CLC  model railway Southern Railway Southern Region British Rail SR BR(S) LBSCR LB&SCR LSWR LS&WR SECR SE&CR Railway Locomotives Carriages Returant Cars EMU Southern Electric Steam trains Bulleid Maunsell Drummond Stroudley Wainwright Drummond Herbert Walker Brighton Belle Pullman Car Blood & Custard Blood and Custard 1 2 3 4 5 Crimson Lake Cream CLC  model railway Southern Railway Southern Region British Rail SR BR(S) LBSCR LB&SCR LSWR LS&WR SECR SE&CR Railway Locomotives Carriages Returant Cars EMU Southern Electric Steam trains Bulleid Maunsell Drummond Stroudley Wainwright Drummond Herbert Walker Brighton Belle Pullman Car Blood & Custard Blood and Custard 1 2 3 4 5 Crimson Lake Cream CLC  model railway Southern Railway Southern Region British Rail SR BR(S) LBSCR LB&SCR LSWR LS&WR SECR SE&CR Railway Locomotives Carriages Returant Cars EMU Southern Electric Steam trains Bulleid Maunsell Drummond Stroudley Wainwright Drummond Herbert Walker Brighton Belle Pullman Car Blood & Custard Blood and Custard 1 2 3 4 5 Crimson Lake Cream CLC  model railway Southern Railway Southern Region British Rail SR BR(S) LBSCR LB&SCR LSWR LS&WR SECR SE&CR Railway Locomotives Carriages Returant Cars EMU Southern Electric Steam trains Bulleid Maunsell Drummond Stroudley Wainwright Drummond Herbert Walker Brighton Belle Pullman Car Blood & Custard Blood and Custard 1 2 3 4 5 Crimson Lake Cream CLC  model railway Southern Railway Southern Region British Rail SR BR(S) LBSCR LB&SCR LSWR LS&WR SECR SE&CR Railway Locomotives Carriages Returant Cars EMU Southern Electric Steam trains Bulleid Maunsell Drummond Stroudley Wainwright Drummond Herbert Walker Brighton Belle Pullman Car Blood & Custard Blood and Custard 1 2 3 4 5 Crimson Lake Cream CLC  model railway Southern Railway Southern Region British Rail SR BR(S) LBSCR LB&SCR LSWR LS&WR SECR SE&CR Railway Locomotives Carriages Returant Cars EMU Southern Electric Steam trains Bulleid Maunsell Drummond Stroudley Wainwright Drummond Herbert Walker Brighton Belle Pullman Car Blood & Custard Blood and Custard 1 2 3 4 5 Crimson Lake Cream CLC  model railway Southern Railway Southern Region British Rail SR BR(S) LBSCR LB&SCR LSWR LS&WR SECR SE&CR Railway Locomotives Carriages Returant Cars EMU Southern Electric Steam trains Bulleid Maunsell Drummond Stroudley Wainwright Drummond Herbert Walker Brighton Belle Pullman Car Blood & Custard Blood and Custard 1 2 3 4 5 Crimson Lake Cream CLC  model railway Southern Railway Southern Region British Rail SR BR(S) LBSCR LB&SCR LSWR LS&WR SECR SE&CR Railway Locomotives Carriages Returant Cars EMU Southern Electric Steam trains Bulleid Maunsell Drummond Stroudley Wainwright Drummond Herbert Walker Brighton Belle Pullman Car Blood & Custard Blood and Custard 1 2 3 4 5 Crimson Lake Cream CLC  model railway Southern Railway Southern Region British Rail SR BR(S) LBSCR LB&SCR LSWR LS&WR SECR SE&CR Railway Locomotives Carriages Returant Cars EMU Southern Electric Steam trains Bulleid Maunsell Drummond Stroudley Wainwright Drummond Herbert Walker Brighton Belle Pullman Car Blood & Custard Blood and Custard 1 2 3 4 5 Crimson Lake Cream CLC  model railway Southern Railway Southern Region British Rail SR BR(S) LBSCR LB&SCR LSWR LS&WR SECR SE&CR Railway Locomotives Carriages Returant Cars EMU Southern Electric Steam trains Bulleid Maunsell Drummond Stroudley Wainwright Drummond Herbert Walker Brighton Belle Pullman Car Blood & Custard Blood and Custard 1 2 3 4 5 Crimson Lake Cream CLC  model railway Southern Railway Southern Region British Rail SR BR(S) LBSCR LB&SCR LSWR LS&WR SECR SE&CR Railway Locomotives Carriages Returant Cars EMU Southern Electric Steam trains Bulleid Maunsell Drummond Stroudley Wainwright Drummond Herbert Walker Brighton Belle Pullman Car Blood & Custard Blood and Custard 1 2 3 4 5 Crimson Lake Cream CLC  model railway Southern Railway Southern Region British Rail SR BR(S) LBSCR LB&SCR LSWR LS&WR SECR SE&CR Railway Locomotives Carriages Returant Cars EMU Southern Electric Steam trains Bulleid Maunsell Drummond Stroudley Wainwright Drummond Herbert Walker Brighton Belle Pullman Car Blood & Custard Blood and Custard 1 2 3 4 5 Crimson Lake Cream CLC  model railway Southern Railway Southern Region British Rail SR BR(S) LBSCR LB&SCR LSWR LS&WR SECR SE&CR Railway Locomotives Carriages Returant Cars EMU Southern Electric Steam trains Bulleid Maunsell Drummond Stroudley Wainwright Drummond Herbert Walker Brighton Belle Pullman Car Blood & Custard Blood and Custard 1 2 3 4 5 Crimson Lake Cream CLC  model railway Southern Railway Southern Region British Rail SR BR(S) LBSCR LB&SCR LSWR LS&WR SECR SE&CR Railway Locomotives Carriages Returant Cars EMU Southern Electric Steam trains Bulleid Maunsell Drummond Stroudley Wainwright Drummond Herbert Walker Brighton Belle Pullman Car Blood & Custard Blood and Custard 1 2 3 4 5 Crimson Lake Cream CLC  model railway Southern Railway Southern Region British Rail SR BR(S) LBSCR LB&SCR LSWR LS&WR SECR SE&CR Railway Locomotives Carriages Returant Cars EMU Southern Electric Steam trains Bulleid Maunsell Drummond Stroudley Wainwright Drummond Herbert Walker Brighton Belle Pullman Car Blood & Custard Blood and Custard 1 2 3 4 5 Crimson Lake Cream CLC  model railway Southern Railway Southern Region British Rail SR BR(S) LBSCR LB&SCR LSWR LS&WR SECR SE&CR Railway Locomotives Carriages Returant Cars EMU Southern Electric Steam trains Bulleid Maunsell Drummond Stroudley Wainwright Drummond Herbert Walker Brighton Belle Pullman Car Blood & Custard Blood and Custard 1 2 3 4 5 Crimson Lake Cream CLC  model railway Southern Railway Southern Region British Rail SR BR(S) LBSCR LB&SCR LSWR LS&WR SECR SE&CR Railway Locomotives Carriages Returant Cars EMU Southern Electric Steam trains Bulleid Maunsell Drummond Stroudley Wainwright Drummond Herbert Walker Brighton Belle Pullman Car Blood & Custard Blood and Custard 1 2 3 4 5 Crimson Lake Cream CLC  model railway Southern Railway Southern Region British Rail SR BR(S) LBSCR LB&SCR LSWR LS&WR SECR SE&CR Railway Locomotives Carriages Returant Cars EMU Southern Electric Steam trains Bulleid Maunsell Drummond Stroudley Wainwright Drummond Herbert Walker Brighton Belle Pullman Car Blood & Custard Blood and Custard 1 2 3 4 5 Crimson Lake Cream CLC  model railway Southern Railway Southern Region British Rail SR BR(S) LBSCR LB&SCR LSWR LS&WR SECR SE&CR Railway Locomotives Carriages Returant Cars EMU Southern Electric Steam trains Bulleid Maunsell Drummond Stroudley Wainwright Drummond Herbert Walker Brighton Belle Pullman Car Blood & Custard Blood and Custard 1 2 3 4 5 Crimson Lake Cream CLC  model railway Southern Railway Southern Region British Rail SR BR(S) LBSCR LB&SCR LSWR LS&WR SECR SE&CR Railway Locomotives Carriages Returant Cars EMU Southern Electric Steam trains Bulleid Maunsell Drummond Stroudley Wainwright Drummond Herbert Walker Brighton Belle Pullman Car Blood & Custard Blood and Custard 1 2 3 4 5 Crimson Lake Cream CLC  model railway Southern Railway Southern Region British Rail SR BR(S) LBSCR LB&SCR LSWR LS&WR SECR SE&CR Railway Locomotives Carriages Returant Cars EMU Southern Electric Steam trains Bulleid Maunsell Drummond Stroudley Wainwright Drummond Herbert Walker Brighton Belle Pullman Car Blood & Custard Blood and Custard 1 2 3 4 5 Crimson Lake Cream CLC  model railway Southern Railway Southern Region British Rail SR BR(S) LBSCR LB&SCR LSWR LS&WR SECR SE&CR Railway Locomotives Carriages Returant Cars EMU Southern Electric Steam trains Bulleid Maunsell Drummond Stroudley Wainwright Drummond Herbert Walker Brighton Belle Pullman Car Blood & Custard Blood and Custard 1 2 3 4 5 Crimson Lake Cream CLC  model railway Southern Railway Southern Region British Rail SR BR(S) LBSCR LB&SCR LSWR LS&WR SECR SE&CR Railway Locomotives Carriages Returant Cars EMU Southern Electric Steam trains Bulleid Maunsell Drummond Stroudley Wainwright Drummond Herbert Walker Brighton Belle Pullman Car Blood & Custard Blood and Custard 1 2 3 4 5 Crimson Lake Cream CLC  model railway Southern Railway Southern Region British Rail SR BR(S) LBSCR LB&SCR LSWR LS&WR SECR SE&CR Railway Locomotives Carriages Returant Cars EMU Southern Electric Steam trains Bulleid Maunsell Drummond Stroudley Wainwright Drummond Herbert Walker Brighton Belle Pullman Car Blood & Custard Blood and Custard 1 2 3 4 5 Crimson Lake Cream CLC  model railway Southern Railway Southern Region British Rail SR BR(S) LBSCR LB&SCR LSWR LS&WR SECR SE&CR Railway Locomotives Carriages Returant Cars EMU Southern Electric Steam trains Bulleid Maunsell Drummond Stroudley Wainwright Drummond Herbert Walker Brighton Belle Pullman Car Blood & Custard Blood and Custard 1 2 3 4 5 Crimson Lake Cream CLC  model railway Southern Railway Southern Region British Rail SR BR(S) LBSCR LB&SCR LSWR LS&WR SECR SE&CR Railway Locomotives Carriages Returant Cars EMU Southern Electric Steam trains Bulleid Maunsell Drummond Stroudley Wainwright Drummond Herbert Walker Brighton Belle Pullman Car Blood & Custard Blood and Custard 1 2 3 4 5 Crimson Lake Cream CLC  model railway Southern Railway Southern Region British Rail SR BR(S) LBSCR LB&SCR LSWR LS&WR SECR SE&CR Railway Locomotives Carriages Returant Cars EMU Southern Electric Steam trains Bulleid Maunsell Drummond Stroudley Wainwright Drummond Herbert Walker Brighton Belle Pullman Car Blood & Custard Blood and Custard 1 2 3 4 5 Crimson Lake Cream CLC  model railway Southern Railway Southern Region British Rail SR BR(S) LBSCR LB&SCR LSWR LS&WR SECR SE&CR Railway Locomotives Carriages Returant Cars EMU Southern Electric Steam trains Bulleid Maunsell Drummond Stroudley Wainwright Drummond Herbert Walker Brighton Belle Pullman Car Blood & Custard Blood and Custard 1 2 3 4 5 Crimson Lake Cream CLC  model railway Southern Railway Southern Region British Rail SR BR(S) LBSCR LB&SCR LSWR LS&WR SECR SE&CR Railway Locomotives Carriages Returant Cars EMU Southern Electric Steam trains Bulleid Maunsell Drummond Stroudley Wainwright Drummond Herbert Walker Brighton Belle Pullman Car Blood & Custard Blood and Custard 1 2 3 4 5 Crimson Lake Cream CLC  model railway Southern Railway Southern Region British Rail SR BR(S) LBSCR LB&SCR LSWR LS&WR SECR SE&CR Railway Locomotives Carriages Returant Cars EMU Southern Electric Steam trains Bulleid Maunsell Drummond Stroudley Wainwright Drummond Herbert Walker Brighton Belle Pullman Car Blood & Custard Blood and Custard 1 2 3 4 5 Crimson Lake Cream CLC  model railway Southern Railway Southern Region British Rail SR BR(S) LBSCR LB&SCR LSWR LS&WR SECR SE&CR Railway Locomotives Carriages Returant Cars EMU Southern Electric Steam trains Bulleid Maunsell Drummond Stroudley Wainwright Drummond Herbert Walker Brighton Belle Pullman Car Blood & Custard Blood and Custard 1 2 3 4 5 Crimson Lake Cream CLC  model railway Southern Railway Southern Region British Rail SR BR(S) LBSCR LB&SCR LSWR LS&WR SECR SE&CR Railway Locomotives Carriages Returant Cars EMU Southern Electric Steam trains Bulleid Maunsell Drummond Stroudley Wainwright Drummond Herbert Walker Brighton Belle Pullman Car Blood & Custard Blood and Custard 1 2 3 4 5 Crimson Lake Cream CLC  model railway Southern Railway Southern Region British Rail SR BR(S) LBSCR LB&SCR LSWR LS&WR SECR SE&CR Railway Locomotives Carriages Returant Cars EMU Southern Electric Steam trains Bulleid Maunsell Drummond Stroudley Wainwright Drummond Herbert Walker Brighton Belle Pullman Car Blood & Custard Blood and Custard 1 2 3 4 5 Crimson Lake Cream CLC  model railway Southern Railway Southern Region British Rail SR BR(S) LBSCR LB&SCR LSWR LS&WR SECR SE&CR Railway Locomotives Carriages Returant Cars EMU Southern Electric Steam trains Bulleid Maunsell Drummond Stroudley Wainwright Drummond Herbert Walker Brighton Belle Pullman Car Blood & Custard Blood and Custard 1 2 3 4 5 Crimson Lake Cream CLC  model railway Southern Railway Southern Region British Rail SR BR(S) LBSCR LB&SCR LSWR LS&WR SECR SE&CR Railway Locomotives Carriages Returant Cars EMU Southern Electric Steam trains Bulleid Maunsell Drummond Stroudley Wainwright Drummond Herbert Walker Brighton Belle Pullman Car Blood & Custard Blood and Custard 1 2 3 4 5 Crimson Lake Cream CLC  model railway Southern Railway Southern Region British Rail SR BR(S) LBSCR LB&SCR LSWR LS&WR SECR SE&CR Railway Locomotives Carriages Returant Cars EMU Southern Electric Steam trains Bulleid Maunsell Drummond Stroudley Wainwright Drummond Herbert Walker Brighton Belle Pullman Car Blood & Custard Blood and Custard 1 2 3 4 5 Crimson Lake Cream CLC  model railway Southern Railway Southern Region British Rail SR BR(S) LBSCR LB&SCR LSWR LS&WR SECR SE&CR Railway Locomotives Carriages Returant Cars EMU Southern Electric Steam trains Bulleid Maunsell Drummond Stroudley Wainwright Drummond Herbert Walker Brighton Belle Pullman Car Blood & Custard Blood and Custard 1 2 3 4 5 Crimson Lake Cream CLC  model railway Southern Railway Southern Region British Rail SR BR(S) LBSCR LB&SCR LSWR LS&WR SECR SE&CR Railway Locomotives Carriages Returant Cars EMU Southern Electric Steam trains Bulleid Maunsell Drummond Stroudley Wainwright Drummond Herbert Walker Brighton Belle Pullman Car Blood & Custard Blood and Custard 1 2 3 4 5 Crimson Lake Cream CLC  model railway Southern Railway Southern Region British Rail SR BR(S) LBSCR LB&SCR LSWR LS&WR SECR SE&CR Railway Locomotives Carriages Returant Cars EMU Southern Electric Steam trains Bulleid Maunsell Drummond Stroudley Wainwright Drummond Herbert Walker Brighton Belle Pullman Car Blood & Custard Blood and Custard 1 2 3 4 5 Crimson Lake Cream CLC  model railway Southern Railway Southern Region British Rail SR BR(S) LBSCR LB&SCR LSWR LS&WR SECR SE&CR Railway Locomotives Carriages Returant Cars EMU Southern Electric Steam trains Bulleid Maunsell Drummond Stroudley Wainwright Drummond Herbert Walker Brighton Belle Pullman Car Blood & Custard Blood and Custard 1 2 3 4 5 Crimson Lake Cream CLC  model railway Southern Railway Southern Region British Rail SR BR(S) LBSCR LB&SCR LSWR LS&WR SECR SE&CR Railway Locomotives Carriages Returant Cars EMU Southern Electric Steam trains Bulleid Maunsell Drummond Stroudley Wainwright Drummond Herbert Walker Brighton Belle Pullman Car Blood & Custard Blood and Custard 1 2 3 4 5 Crimson Lake Cream CLC  model railway Southern Railway Southern Region British Rail SR BR(S) LBSCR LB&SCR LSWR LS&WR SECR SE&CR Railway Locomotives Carriages Returant Cars EMU Southern Electric Steam trains Bulleid Maunsell Drummond Stroudley Wainwright Drummond Herbert Walker Brighton Belle Pullman Car Blood & Custard Blood and Custard 1 2 3 4 5 Crimson Lake Cream CLC  model railway Southern Railway Southern Region British Rail SR BR(S) LBSCR LB&SCR LSWR LS&WR SECR SE&CR Railway Locomotives Carriages Returant Cars EMU Southern Electric Steam trains Bulleid Maunsell Drummond Stroudley Wainwright Drummond Herbert Walker Brighton Belle Pullman Car Blood & Custard Blood and Custard 1 2 3 4 5 Crimson Lake Cream CLC  model railway Southern Railway Southern Region British Rail SR BR(S) LBSCR LB&SCR LSWR LS&WR SECR SE&CR Railway Locomotives Carriages Returant Cars EMU Southern Electric Steam trains Bulleid Maunsell Drummond Stroudley Wainwright Drummond Herbert Walker Brighton Belle Pullman Car Blood & Custard Blood and Custard 1 2 3 4 5 Crimson Lake Cream CLC  model railway Southern Railway Southern Region British Rail SR BR(S) LBSCR LB&SCR LSWR LS&WR SECR SE&CR Railway Locomotives Carriages Returant Cars EMU Southern Electric Steam trains Bulleid Maunsell Drummond Stroudley Wainwright Drummond Herbert Walker Brighton Belle Pullman Car Blood & Custard Blood and Custard 1 2 3 4 5 Crimson Lake Cream CLC  model railway Southern Railway Southern Region British Rail SR BR(S) LBSCR LB&SCR LSWR LS&WR SECR SE&CR Railway Locomotives Carriages Returant Cars EMU Southern Electric Steam trains Bulleid Maunsell Drummond Stroudley Wainwright Drummond Herbert Walker Brighton Belle Pullman Car Blood & Custard Blood and Custard 1 2 3 4 5 Crimson Lake Cream CLC  model railway Southern Railway Southern Region British Rail SR BR(S) LBSCR LB&SCR LSWR LS&WR SECR SE&CR Railway Locomotives Carriages Returant Cars EMU Southern Electric Steam trains Bulleid Maunsell Drummond Stroudley Wainwright Drummond Herbert Walker Brighton Belle Pullman Car Blood & Custard Blood and Custard 1 2 3 4 5 Crimson Lake Cream CLC  model railway Southern Railway Southern Region British Rail SR BR(S) LBSCR LB&SCR LSWR LS&WR SECR SE&CR Railway Locomotives Carriages Returant Cars EMU Southern Electric Steam trains Bulleid Maunsell Drummond Stroudley Wainwright Drummond Herbert Walker Brighton Belle Pullman Car Blood & Custard Blood and Custard 1 2 3 4 5 Crimson Lake Cream CLC  model railway Southern Railway Southern Region British Rail SR BR(S) LBSCR LB&SCR LSWR LS&WR SECR SE&CR Railway Locomotives Carriages Returant Cars EMU Southern Electric Steam trains Bulleid Maunsell Drummond Stroudley Wainwright Drummond Herbert Walker Brighton Belle Pullman Car Blood & Custard Blood and Custard 1 2 3 4 5 Crimson Lake Cream CLC  model railway Southern Railway Southern Region British Rail SR BR(S) LBSCR LB&SCR LSWR LS&WR SECR SE&CR Railway Locomotives Carriages Returant Cars EMU Southern Electric Steam trains Bulleid Maunsell Drummond Stroudley Wainwright Drummond Herbert Walker Brighton Belle Pullman Car Blood & Custard Blood and Custard 1 2 3 4 5 Crimson Lake Cream CLC  model railway Southern Railway Southern Region British Rail SR BR(S) LBSCR LB&SCR LSWR LS&WR SECR SE&CR Railway Locomotives Carriages Returant Cars EMU Southern Electric Steam trains Bulleid Maunsell Drummond Stroudley Wainwright Drummond Herbert Walker Brighton Belle Pullman Car Blood & Custard Blood and Custard 1 2 3 4 5 Crimson Lake Cream CLC  model railway Southern Railway Southern Region British Rail SR BR(S) LBSCR LB&SCR LSWR LS&WR SECR SE&CR Railway Locomotives Carriages Returant Cars EMU Southern Electric Steam trains Bulleid Maunsell Drummond Stroudley Wainwright Drummond Herbert Walker Brighton Belle Pullman Car Blood & Custard Blood and Custard 1 2 3 4 5 Crimson Lake Cream CLC  model railway Southern Railway Southern Region British Rail SR BR(S) LBSCR LB&SCR LSWR LS&WR SECR SE&CR Railway Locomotives Carriages Returant Cars EMU Southern Electric Steam trains Bulleid Maunsell Drummond Stroudley Wainwright Drummond Herbert Walker Brighton Belle Pullman Car Blood & Custard Blood and Custard 1 2 3 4 5 Crimson Lake Cream CLC  model railway Southern Railway Southern Region British Rail SR BR(S) LBSCR LB&SCR LSWR LS&WR SECR SE&CR Railway Locomotives Carriages Returant Cars EMU Southern Electric Steam trains Bulleid Maunsell Drummond Stroudley Wainwright Drummond Herbert Walker Brighton Belle Pullman Car Blood & Custard Blood and Custard 1 2 3 4 5 Crimson Lake Cream CLC  model railway Southern Railway Southern Region British Rail SR BR(S) LBSCR LB&SCR LSWR LS&WR SECR SE&CR Railway Locomotives Carriages Returant Cars EMU Southern Electric Steam trains Bulleid Maunsell Drummond Stroudley Wainwright Drummond Herbert Walker Brighton Belle Pullman Car Blood & Custard Blood and Custard 1 2 3 4 5 Crimson Lake Cream CLC  model railway Southern Railway Southern Region British Rail SR BR(S) LBSCR LB&SCR LSWR LS&WR SECR SE&CR Railway Locomotives Carriages Returant Cars EMU Southern Electric Steam trains Bulleid Maunsell Drummond Stroudley Wainwright Drummond Herbert Walker Brighton Belle Pullman Car Blood & Custard Blood and Custard 1 2 3 4 5 Crimson Lake Cream CLC  model railway Southern Railway Southern Region British Rail SR BR(S) LBSCR LB&SCR LSWR LS&WR SECR SE&CR Railway Locomotives Carriages Returant Cars EMU Southern Electric Steam trains Bulleid Maunsell Drummond Stroudley Wainwright Drummond Herbert Walker Brighton Belle Pullman Car Blood & Custard Blood and Custard 1 2 3 4 5 Crimson Lake Cream CLC  model railway Southern Railway Southern Region British Rail SR BR(S) LBSCR LB&SCR LSWR LS&WR SECR SE&CR Railway Locomotives Carriages Returant Cars EMU Southern Electric Steam trains Bulleid Maunsell Drummond Stroudley Wainwright Drummond Herbert Walker Brighton Belle Pullman Car Blood & Custard Blood and Custard 1 2 3 4 5 Crimson Lake Cream CLC  model railway Southern Railway Southern Region British Rail SR BR(S) LBSCR LB&SCR LSWR LS&WR SECR SE&CR Railway Locomotives Carriages Returant Cars EMU Southern Electric Steam trains Bulleid Maunsell Drummond Stroudley Wainwright Drummond Herbert Walker Brighton Belle Pullman Car Blood & Custard Blood and Custard 1 2 3 4 5 Crimson Lake Cream CLC  model railway Southern Railway Southern Region British Rail SR BR(S) LBSCR LB&SCR LSWR LS&WR SECR SE&CR Railway Locomotives Carriages Returant Cars EMU Southern Electric Steam trains Bulleid Maunsell Drummond Stroudley Wainwright Drummond Herbert Walker Brighton Belle Pullman Car Blood & Custard Blood and Custard 1 2 3 4 5 Crimson Lake Cream CLC  model railway Southern Railway Southern Region British Rail SR BR(S) LBSCR LB&SCR LSWR LS&WR SECR SE&CR Railway Locomotives Carriages Returant Cars EMU Southern Electric Steam trains Bulleid Maunsell Drummond Stroudley Wainwright Drummond Herbert Walker Brighton Belle Pullman Car Blood & Custard Blood and Custard 1 2 3 4 5 Crimson Lake Cream CLC  model railway Southern Railway Southern Region British Rail SR BR(S) LBSCR LB&SCR LSWR LS&WR SECR SE&CR Railway Locomotives Carriages Returant Cars EMU Southern Electric Steam trains Bulleid Maunsell Drummond Stroudley Wainwright Drummond Herbert Walker Brighton Belle Pullman Car Blood & Custard Blood and Custard 1 2 3 4 5 Crimson Lake Cream CLC  model railway Southern Railway Southern Region British Rail SR BR(S) LBSCR LB&SCR LSWR LS&WR SECR SE&CR Railway Locomotives Carriages Returant Cars EMU Southern Electric Steam trains Bulleid Maunsell Drummond Stroudley Wainwright Drummond Herbert Walker Brighton Belle Pullman Car Blood & Custard Blood and Custard 1 2 3 4 5 Crimson Lake Cream CLC  model railway Southern Railway Southern Region British Rail SR BR(S) LBSCR LB&SCR LSWR LS&WR SECR SE&CR Railway Locomotives Carriages Returant Cars EMU Southern Electric Steam trains Bulleid Maunsell Drummond Stroudley Wainwright Drummond Herbert Walker Brighton Belle Pullman Car Blood & Custard Blood and Custard 1 2 3 4 5 Crimson Lake Cream CLC  model railway Southern Railway Southern Region British Rail SR BR(S) LBSCR LB&SCR LSWR LS&WR SECR SE&CR Railway Locomotives Carriages Returant Cars EMU Southern Electric Steam trains Bulleid Maunsell Drummond Stroudley Wainwright Drummond Herbert Walker Brighton Belle Pullman Car Blood & Custard Blood and Custard 1 2 3 4 5 Crimson Lake Cream CLC  model railway Southern Railway Southern Region British Rail SR BR(S) LBSCR LB&SCR LSWR LS&WR SECR SE&CR Railway Locomotives Carriages Returant Cars EMU Southern Electric Steam trains Bulleid Maunsell Drummond Stroudley Wainwright Drummond Herbert Walker Brighton Belle Pullman Car Blood & Custard Blood and Custard 1 2 3 4 5 Crimson Lake Cream CLC  model railway Southern Railway Southern Region British Rail SR BR(S) LBSCR LB&SCR LSWR LS&WR SECR SE&CR Railway Locomotives Carriages Returant Cars EMU Southern Electric Steam trains Bulleid Maunsell Drummond Stroudley Wainwright Drummond Herbert Walker Brighton Belle Pullman Car Blood & Custard Blood and Custard 1 2 3 4 5 Crimson Lake Cream CLC  model railway Southern Railway Southern Region British Rail SR BR(S) LBSCR LB&SCR LSWR LS&WR SECR SE&CR Railway Locomotives Carriages Returant Cars EMU Southern Electric Steam trains Bulleid Maunsell Drummond Stroudley Wainwright Drummond Herbert Walker Brighton Belle Pullman Car Blood & Custard Blood and Custard 1 2 3 4 5 Crimson Lake Cream CLC  model railway Southern Railway Southern Region British Rail SR BR(S) LBSCR LB&SCR LSWR LS&WR SECR SE&CR Railway Locomotives Carriages Returant Cars EMU Southern Electric Steam trains Bulleid Maunsell Drummond Stroudley Wainwright Drummond Herbert Walker Brighton Belle Pullman Car Blood & Custard Blood and Custard 1 2 3 4 5 Crimson Lake Cream CLC  model railway Southern Railway Southern Region British Rail SR BR(S) LBSCR LB&SCR LSWR LS&WR SECR SE&CR Railway Locomotives Carriages Returant Cars EMU Southern Electric Steam trains Bulleid Maunsell Drummond Stroudley Wainwright Drummond Herbert Walker Brighton Belle Pullman Car Blood & Custard Blood and Custard 1 2 3 4 5 Crimson Lake Cream CLC  model railway Southern Railway Southern Region British Rail SR BR(S) LBSCR LB&SCR LSWR LS&WR SECR SE&CR Railway Locomotives Carriages Returant Cars EMU Southern Electric Steam trains Bulleid Maunsell Drummond Stroudley Wainwright Drummond Herbert Walker Brighton Belle Pullman Car Blood & Custard Blood and Custard 1 2 3 4 5 Crimson Lake Cream CLC  model railway Southern Railway Southern Region British Rail SR BR(S) LBSCR LB&SCR LSWR LS&WR SECR SE&CR Railway Locomotives Carriages Returant Cars EMU Southern Electric Steam trains Bulleid Maunsell Drummond Stroudley Wainwright Drummond Herbert Walker Brighton Belle Pullman Car Blood & Custard Blood and Custard 1 2 3 4 5 Crimson Lake Cream CLC  model railway Southern Railway Southern Region British Rail SR BR(S) LBSCR LB&SCR LSWR LS&WR SECR SE&CR Railway Locomotives Carriages Returant Cars EMU Southern Electric Steam trains Bulleid Maunsell Drummond Stroudley Wainwright Drummond Herbert Walker Brighton Belle Pullman Car Blood & Custard Blood and Custard 1 2 3 4 5 Crimson Lake Cream CLC  model railway Southern Railway Southern Region British Rail SR BR(S) LBSCR LB&SCR LSWR LS&WR SECR SE&CR Railway Locomotives Carriages Returant Cars EMU Southern Electric Steam trains Bulleid Maunsell Drummond Stroudley Wainwright Drummond Herbert Walker Brighton Belle Pullman Car Blood & Custard Blood and Custard 1 2 3 4 5 Crimson Lake Cream CLC  model railway Southern Railway Southern Region British Rail SR BR(S) LBSCR LB&SCR LSWR LS&WR SECR SE&CR Railway Locomotives Carriages Returant Cars EMU Southern Electric Steam trains Bulleid Maunsell Drummond Stroudley Wainwright Drummond Herbert Walker Brighton Belle Pullman Car Blood & Custard Blood and Custard 1 2 3 4 5 Crimson Lake Cream CLC  model railway Southern Railway Southern Region British Rail SR BR(S) LBSCR LB&SCR LSWR LS&WR SECR SE&CR Railway Locomotives Carriages Returant Cars EMU Southern Electric Steam trains Bulleid Maunsell Drummond Stroudley Wainwright Drummond Herbert Walker Brighton Belle Pullman Car Blood & Custard Blood and Custard 1 2 3 4 5 Crimson Lake Cream CLC  model railway Southern Railway Southern Region British Rail SR BR(S) LBSCR LB&SCR LSWR LS&WR SECR SE&CR Railway Locomotives Carriages Returant Cars EMU Southern Electric Steam trains Bulleid Maunsell Drummond Stroudley Wainwright Drummond Herbert Walker Brighton Belle Pullman Car Blood & Custard Blood and Custard 1 2 3 4 5 Crimson Lake Cream CLC  model railway Southern Railway Southern Region British Rail SR BR(S) LBSCR LB&SCR LSWR LS&WR SECR SE&CR Railway Locomotives Carriages Returant Cars EMU Southern Electric Steam trains Bulleid Maunsell Drummond Stroudley Wainwright Drummond Herbert Walker Brighton Belle Pullman Car Blood & Custard Blood and Custard 1 2 3 4 5 Crimson Lake Cream CLC  model railway Southern Railway Southern Region British Rail SR BR(S) LBSCR LB&SCR LSWR LS&WR SECR SE&CR Railway Locomotives Carriages Returant Cars EMU Southern Electric Steam trains Bulleid Maunsell Drummond Stroudley Wainwright Drummond Herbert Walker Brighton Belle Pullman Car Blood & Custard Blood and Custard 1 2 3 4 5 Crimson Lake Cream CLC  model railway Southern Railway Southern Region British Rail SR BR(S) LBSCR LB&SCR LSWR LS&WR SECR SE&CR Railway Locomotives Carriages Returant Cars EMU Southern Electric Steam trains Bulleid Maunsell Drummond Stroudley Wainwright Drummond Herbert Walker Brighton Belle Pullman Car Blood & Custard Blood and Custard 1 2 3 4 5 Crimson Lake Cream CLC  model railway Southern Railway Southern Region British Rail SR BR(S) LBSCR LB&SCR LSWR LS&WR SECR SE&CR Railway Locomotives Carriages Returant Cars EMU Southern Electric Steam trains Bulleid Maunsell Drummond Stroudley Wainwright Drummond Herbert Walker Brighton Belle Pullman Car Blood & Custard Blood and Custard 1 2 3 4 5 Crimson Lake Cream CLC  model railway Southern Railway Southern Region British Rail SR BR(S) LBSCR LB&SCR LSWR LS&WR SECR SE&CR Railway Locomotives Carriages Returant Cars EMU Southern Electric Steam trains Bulleid Maunsell Drummond Stroudley Wainwright Drummond Herbert Walker Brighton Belle Pullman Car Blood & Custard Blood and Custard 1 2 3 4 5 Crimson Lake Cream CLC  model railway Southern Railway Southern Region British Rail SR BR(S) LBSCR LB&SCR LSWR LS&WR SECR SE&CR Railway Locomotives Carriages Returant Cars EMU Southern Electric Steam trains Bulleid Maunsell Drummond Stroudley Wainwright Drummond Herbert Walker Brighton Belle Pullman Car Blood & Custard Blood and Custard 1 2 3 4 5 Crimson Lake Cream CLC  model railway Southern Railway Southern Region British Rail SR BR(S) LBSCR LB&SCR LSWR LS&WR SECR SE&CR Railway Locomotives Carriages Returant Cars EMU Southern Electric Steam trains Bulleid Maunsell Drummond Stroudley Wainwright Drummond Herbert Walker Brighton Belle Pullman Car Blood & Custard Blood and Custard 1 2 3 4 5 Crimson Lake Cream CLC  model railway Southern Railway Southern Region British Rail SR BR(S) LBSCR LB&SCR LSWR LS&WR SECR SE&CR Railway Locomotives Carriages Returant Cars EMU Southern Electric Steam trains Bulleid Maunsell Drummond Stroudley Wainwright Drummond Herbert Walker Brighton Belle Pullman Car Blood & Custard Blood and Custard 1 2 3 4 5 Crimson Lake Cream CLC  model railway Southern Railway Southern Region British Rail SR BR(S) LBSCR LB&SCR LSWR LS&WR SECR SE&CR Railway Locomotives Carriages Returant Cars EMU Southern Electric Steam trains Bulleid Maunsell Drummond Stroudley Wainwright Drummond Herbert Walker Brighton Belle Pullman Car Blood & Custard Blood and Custard 1 2 3 4 5 Crimson Lake Cream CLC  model railway Southern Railway Southern Region British Rail SR BR(S) LBSCR LB&SCR LSWR LS&WR SECR SE&CR Railway Locomotives Carriages Returant Cars EMU Southern Electric Steam trains Bulleid Maunsell Drummond Stroudley Wainwright Drummond Herbert Walker Brighton Belle Pullman Car Blood & Custard Blood and Custard 1 2 3 4 5 Crimson Lake Cream CLC  model railway Southern Railway Southern Region British Rail SR BR(S) LBSCR LB&SCR LSWR LS&WR SECR SE&CR Railway Locomotives Carriages Returant Cars EMU Southern Electric Steam trains Bulleid Maunsell Drummond Stroudley Wainwright Drummond Herbert Walker Brighton Belle Pullman Car Blood & Custard Blood and Custard 1 2 3 4 5 Crimson Lake Cream CLC  model railway Southern Railway Southern Region British Rail SR BR(S) LBSCR LB&SCR LSWR LS&WR SECR SE&CR Railway Locomotives Carriages Returant Cars EMU Southern Electric Steam trains Bulleid Maunsell Drummond Stroudley Wainwright Drummond Herbert Walker Brighton Belle Pullman Car Blood & Custard Blood and Custard 1 2 3 4 5 Crimson Lake Cream CLC  model railway Southern Railway Southern Region British Rail SR BR(S) LBSCR LB&SCR LSWR LS&WR SECR SE&CR Railway Locomotives Carriages Returant Cars EMU Southern Electric Steam trains Bulleid Maunsell Drummond Stroudley Wainwright Drummond Herbert Walker Brighton Belle Pullman Car Blood & Custard Blood and Custard 1 2 3 4 5 Crimson Lake Cream CLC  model railway Southern Railway Southern Region British Rail SR BR(S) LBSCR LB&SCR LSWR LS&WR SECR SE&CR Railway Locomotives Carriages Returant Cars EMU Southern Electric Steam trains Bulleid Maunsell Drummond Stroudley Wainwright Drummond Herbert Walker Brighton Belle Pullman Car Blood & Custard Blood and Custard 1 2 3 4 5 Crimson Lake Cream CLC  model railway Southern Railway Southern Region British Rail SR BR(S) LBSCR LB&SCR LSWR LS&WR SECR SE&CR Railway Locomotives Carriages Returant Cars EMU Southern Electric Steam trains Bulleid Maunsell Drummond Stroudley Wainwright Drummond Herbert Walker Brighton Belle Pullman Car Blood & Custard Blood and Custard 1 2 3 4 5 Crimson Lake Cream CLC  model railway Southern Railway Southern Region British Rail SR BR(S) LBSCR LB&SCR LSWR LS&WR SECR SE&CR Railway Locomotives Carriages Returant Cars EMU Southern Electric Steam trains Bulleid Maunsell Drummond Stroudley Wainwright Drummond Herbert Walker Brighton Belle Pullman Car Blood & Custard Blood and Custard 1 2 3 4 5 Crimson Lake Cream CLC  model railway Southern Railway Southern Region British Rail SR BR(S) LBSCR LB&SCR LSWR LS&WR SECR SE&CR Railway Locomotives Carriages Returant Cars EMU Southern Electric Steam trains Bulleid Maunsell Drummond Stroudley Wainwright Drummond Herbert Walker Brighton Belle Pullman Car Blood & Custard Blood and Custard 1 2 3 4 5 Crimson Lake Cream CLC  model railway Southern Railway Southern Region British Rail SR BR(S) LBSCR LB&SCR LSWR LS&WR SECR SE&CR Railway Locomotives Carriages Returant Cars EMU Southern Electric Steam trains Bulleid Maunsell Drummond Stroudley Wainwright Drummond Herbert Walker Brighton Belle Pullman Car Blood & Custard Blood and Custard 1 2 3 4 5 Crimson Lake Cream CLC  model railway Southern Railway Southern Region British Rail SR BR(S) LBSCR LB&SCR LSWR LS&WR SECR SE&CR Railway Locomotives Carriages Returant Cars EMU Southern Electric Steam trains Bulleid Maunsell Drummond Stroudley Wainwright Drummond Herbert Walker Brighton Belle Pullman Car Blood & Custard Blood and Custard 1 2 3 4 5 Crimson Lake Cream CLC  model railway Southern Railway Southern Region British Rail SR BR(S) LBSCR LB&SCR LSWR LS&WR SECR SE&CR Railway Locomotives Carriages Returant Cars EMU Southern Electric Steam trains Bulleid Maunsell Drummond Stroudley Wainwright Drummond Herbert Walker Brighton Belle Pullman Car Blood & Custard Blood and Custard 1 2 3 4 5 Crimson Lake Cream CLC  model railway Southern Railway Southern Region British Rail SR BR(S) LBSCR LB&SCR LSWR LS&WR SECR SE&CR Railway Locomotives Carriages Returant Cars EMU Southern Electric Steam trains Bulleid Maunsell Drummond Stroudley Wainwright Drummond Herbert Walker Brighton Belle Pullman Car Blood & Custard Blood and Custard 1 2 3 4 5 Crimson Lake Cream CLC  model railway Southern Railway Southern Region British Rail SR BR(S) LBSCR LB&SCR LSWR LS&WR SECR SE&CR Railway Locomotives Carriages Returant Cars EMU Southern Electric Steam trains Bulleid Maunsell Drummond Stroudley Wainwright Drummond Herbert Walker Brighton Belle Pullman Car Blood & Custard Blood and Custard 1 2 3 4 5 Crimson Lake Cream CLC  model railway Southern Railway Southern Region British Rail SR BR(S) LBSCR LB&SCR LSWR LS&WR SECR SE&CR Railway Locomotives Carriages Returant Cars EMU Southern Electric Steam trains Bulleid Maunsell Drummond Stroudley Wainwright Drummond Herbert Walker Brighton Belle Pullman Car Blood & Custard Blood and Custard 1 2 3 4 5 Crimson Lake Cream CLC  model railway Southern Railway Southern Region British Rail SR BR(S) LBSCR LB&SCR LSWR LS&WR SECR SE&CR Railway Locomotives Carriages Returant Cars EMU Southern Electric Steam trains Bulleid Maunsell Drummond Stroudley Wainwright Drummond Herbert Walker Brighton Belle Pullman Car Blood & Custard Blood and Custard 1 2 3 4 5 Crimson Lake Cream CLC  model railway Southern Railway Southern Region British Rail SR BR(S) LBSCR LB&SCR LSWR LS&WR SECR SE&CR Railway Locomotives Carriages Returant Cars EMU Southern Electric Steam trains Bulleid Maunsell Drummond Stroudley Wainwright Drummond Herbert Walker Brighton Belle Pullman Car Blood & Custard Blood and Custard 1 2 3 4 5 Crimson Lake Cream CLC  model railway Southern Railway Southern Region British Rail SR BR(S) LBSCR LB&SCR LSWR LS&WR SECR SE&CR Railway Locomotives Carriages Returant Cars EMU Southern Electric Steam trains Bulleid Maunsell Drummond Stroudley Wainwright Drummond Herbert Walker Brighton Belle Pullman Car Blood & Custard Blood and Custard 1 2 3 4 5 Crimson Lake Cream CLC  model railway Southern Railway Southern Region British Rail SR BR(S) LBSCR LB&SCR LSWR LS&WR SECR SE&CR Railway Locomotives Carriages Returant Cars EMU Southern Electric Steam trains Bulleid Maunsell Drummond Stroudley Wainwright Drummond Herbert Walker Brighton Belle Pullman Car Blood & Custard Blood and Custard 1 2 3 4 5 Crimson Lake Cream CLC  model railway Southern Railway Southern Region British Rail SR BR(S) LBSCR LB&SCR LSWR LS&WR SECR SE&CR Railway Locomotives Carriages Returant Cars EMU Southern Electric Steam trains Bulleid Maunsell Drummond Stroudley Wainwright Drummond Herbert Walker Brighton Belle Pullman Car Blood & Custard Blood and Custard 1 2 3 4 5 Crimson Lake Cream CLC  model railway Southern Railway Southern Region British Rail SR BR(S) LBSCR LB&SCR LSWR LS&WR SECR SE&CR Railway Locomotives Carriages Returant Cars EMU Southern Electric Steam trains Bulleid Maunsell Drummond Stroudley Wainwright Drummond Herbert Walker Brighton Belle Pullman Car Blood & Custard Blood and Custard 1 2 3 4 5 Crimson Lake Cream CLC  model railway Southern Railway Southern Region British Rail SR BR(S) LBSCR LB&SCR LSWR LS&WR SECR SE&CR Railway Locomotives Carriages Returant Cars EMU Southern Electric Steam trains Bulleid Maunsell Drummond Stroudley Wainwright Drummond Herbert Walker Brighton Belle Pullman Car Blood & Custard Blood and Custard 1 2 3 4 5 Crimson Lake Cream CLC  model railway Southern Railway Southern Region British Rail SR BR(S) LBSCR LB&SCR LSWR LS&WR SECR SE&CR Railway Locomotives Carriages Returant Cars EMU Southern Electric Steam trains Bulleid Maunsell Drummond Stroudley Wainwright Drummond Herbert Walker Brighton Belle Pullman Car Blood & Custard Blood and Custard 1 2 3 4 5 Crimson Lake Cream CLC  model railway Southern Railway Southern Region British Rail SR BR(S) LBSCR LB&SCR LSWR LS&WR SECR SE&CR Railway Locomotives Carriages Returant Cars EMU Southern Electric Steam trains Bulleid Maunsell Drummond Stroudley Wainwright Drummond Herbert Walker Brighton Belle Pullman Car Blood & Custard Blood and Custard 1 2 3 4 5 Crimson Lake Cream CLC  model railway Southern Railway Southern Region British Rail SR BR(S) LBSCR LB&SCR LSWR LS&WR SECR SE&CR Railway Locomotives Carriages Returant Cars EMU Southern Electric Steam trains Bulleid Maunsell Drummond Stroudley Wainwright Drummond Herbert Walker Brighton Belle Pullman Car Blood & Custard Blood and Custard 1 2 3 4 5 Crimson Lake Cream CLC  model railway Southern Railway Southern Region British Rail SR BR(S) LBSCR LB&SCR LSWR LS&WR SECR SE&CR Railway Locomotives Carriages Returant Cars EMU Southern Electric Steam trains Bulleid Maunsell Drummond Stroudley Wainwright Drummond Herbert Walker Brighton Belle Pullman Car Blood & Custard Blood and Custard 1 2 3 4 5 Crimson Lake Cream CLC  model railway Southern Railway Southern Region British Rail SR BR(S) LBSCR LB&SCR LSWR LS&WR SECR SE&CR Railway Locomotives Carriages Returant Cars EMU Southern Electric Steam trains Bulleid Maunsell Drummond Stroudley Wainwright Drummond Herbert Walker Brighton Belle Pullman Car Blood & Custard Blood and Custard 1 2 3 4 5 Crimson Lake Cream CLC  model railway Southern Railway Southern Region British Rail SR BR(S) LBSCR LB&SCR LSWR LS&WR SECR SE&CR Railway Locomotives Carriages Returant Cars EMU Southern Electric Steam trains Bulleid Maunsell Drummond Stroudley Wainwright Drummond Herbert Walker Brighton Belle Pullman Car Blood & Custard Blood and Custard 1 2 3 4 5 Crimson Lake Cream CLC  model railway Southern Railway Southern Region British Rail SR BR(S) LBSCR LB&SCR LSWR LS&WR SECR SE&CR Railway Locomotives Carriages Returant Cars EMU Southern Electric Steam trains Bulleid Maunsell Drummond Stroudley Wainwright Drummond Herbert Walker Brighton Belle Pullman Car Blood & Custard Blood and Custard 1 2 3 4 5 Crimson Lake Cream CLC  model railway Southern Railway Southern Region British Rail SR BR(S) LBSCR LB&SCR LSWR LS&WR SECR SE&CR Railway Locomotives Carriages Returant Cars EMU Southern Electric Steam trains Bulleid Maunsell Drummond Stroudley Wainwright Drummond Herbert Walker Brighton Belle Pullman Car Blood & Custard Blood and Custard 1 2 3 4 5 Crimson Lake Cream CLC  model railway Southern Railway Southern Region British Rail SR BR(S) LBSCR LB&SCR LSWR LS&WR SECR SE&CR Railway Locomotives Carriages Returant Cars EMU Southern Electric Steam trains Bulleid Maunsell Drummond Stroudley Wainwright Drummond Herbert Walker Brighton Belle Pullman Car Blood & Custard Blood and Custard 1 2 3 4 5 Crimson Lake Cream CLC  model railway Southern Railway Southern Region British Rail SR BR(S) LBSCR LB&SCR LSWR LS&WR SECR SE&CR Railway Locomotives Carriages Returant Cars EMU Southern Electric Steam trains Bulleid Maunsell Drummond Stroudley Wainwright Drummond Herbert Walker Brighton Belle Pullman Car Blood & Custard Blood and Custard 1 2 3 4 5 Crimson Lake Cream CLC  model railway Southern Railway Southern Region British Rail SR BR(S) LBSCR LB&SCR LSWR LS&WR SECR SE&CR Railway Locomotives Carriages Returant Cars EMU Southern Electric Steam trains Bulleid Maunsell Drummond Stroudley Wainwright Drummond Herbert Walker Brighton Belle Pullman Car Blood & Custard Blood and Custard 1 2 3 4 5 Crimson Lake Cream CLC  model railway Southern Railway Southern Region British Rail SR BR(S) LBSCR LB&SCR LSWR LS&WR SECR SE&CR Railway Locomotives Carriages Returant Cars EMU Southern Electric Steam trains Bulleid Maunsell Drummond Stroudley Wainwright Drummond Herbert Walker Brighton Belle Pullman Car Blood & Custard Blood and Custard 1 2 3 4 5 Crimson Lake Cream CLC  model railway Southern Railway Southern Region British Rail SR BR(S) LBSCR LB&SCR LSWR LS&WR SECR SE&CR Railway Locomotives Carriages Returant Cars EMU Southern Electric Steam trains Bulleid Maunsell Drummond Stroudley Wainwright Drummond Herbert Walker Brighton Belle Pullman Car Blood & Custard Blood and Custard 1 2 3 4 5 Crimson Lake Cream CLC  model railway Southern Railway Southern Region British Rail SR BR(S) LBSCR LB&SCR LSWR LS&WR SECR SE&CR Railway Locomotives Carriages Returant Cars EMU Southern Electric Steam trains Bulleid Maunsell Drummond Stroudley Wainwright Drummond Herbert Walker Brighton Belle Pullman Car Blood & Custard Blood and Custard 1 2 3 4 5 Crimson Lake Cream CLC  model railway Southern Railway Southern Region British Rail SR BR(S) LBSCR LB&SCR LSWR LS&WR SECR SE&CR Railway Locomotives Carriages Returant Cars EMU Southern Electric Steam trains Bulleid Maunsell Drummond Stroudley Wainwright Drummond Herbert Walker Brighton Belle Pullman Car Blood & Custard Blood and Custard 1 2 3 4 5 Crimson Lake Cream CLC  model railway Southern Railway Southern Region British Rail SR BR(S) LBSCR LB&SCR LSWR LS&WR SECR SE&CR Railway Locomotives Carriages Returant Cars EMU Southern Electric Steam trains Bulleid Maunsell Drummond Stroudley Wainwright Drummond Herbert Walker Brighton Belle Pullman Car Blood & Custard Blood and Custard 1 2 3 4 5 Crimson Lake Cream CLC  model railway Southern Railway Southern Region British Rail SR BR(S) LBSCR LB&SCR LSWR LS&WR SECR SE&CR Railway Locomotives Carriages Returant Cars EMU Southern Electric Steam trains Bulleid Maunsell Drummond Stroudley Wainwright Drummond Herbert Walker Brighton Belle Pullman Car Blood & Custard Blood and Custard 1 2 3 4 5 Crimson Lake Cream CLC  model railway Southern Railway Southern Region British Rail SR BR(S) LBSCR LB&SCR LSWR LS&WR SECR SE&CR Railway Locomotives Carriages Returant Cars EMU Southern Electric Steam trains Bulleid Maunsell Drummond Stroudley Wainwright Drummond Herbert Walker Brighton Belle Pullman Car Blood & Custard Blood and Custard 1 2 3 4 5 Crimson Lake Cream CLC  model railway Southern Railway Southern Region British Rail SR BR(S) LBSCR LB&SCR LSWR LS&WR SECR SE&CR Railway Locomotives Carriages Returant Cars EMU Southern Electric Steam trains Bulleid Maunsell Drummond Stroudley Wainwright Drummond Herbert Walker Brighton Belle Pullman Car Blood & Custard Blood and Custard 1 2 3 4 5 Crimson Lake Cream CLC  model railway Southern Railway Southern Region British Rail SR BR(S) LBSCR LB&SCR LSWR LS&WR SECR SE&CR Railway Locomotives Carriages Returant Cars EMU Southern Electric Steam trains Bulleid Maunsell Drummond Stroudley Wainwright Drummond Herbert Walker Brighton Belle Pullman Car Blood & Custard Blood and Custard 1 2 3 4 5 Crimson Lake Cream CLC  model railway Southern Railway Southern Region British Rail SR BR(S) LBSCR LB&SCR LSWR LS&WR SECR SE&CR Railway Locomotives Carriages Returant Cars EMU Southern Electric Steam trains Bulleid Maunsell Drummond Stroudley Wainwright Drummond Herbert Walker Brighton Belle Pullman Car Blood & Custard Blood and Custard 1 2 3 4 5 Crimson Lake Cream CLC  model railway Southern Railway Southern Region British Rail SR BR(S) LBSCR LB&SCR LSWR LS&WR SECR SE&CR Railway Locomotives Carriages Returant Cars EMU Southern Electric Steam trains Bulleid Maunsell Drummond Stroudley Wainwright Drummond Herbert Walker Brighton Belle Pullman Car Blood & Custard Blood and Custard 1 2 3 4 5 Crimson Lake Cream CLC  model railway Southern Railway Southern Region British Rail SR BR(S) LBSCR LB&SCR LSWR LS&WR SECR SE&CR Railway Locomotives Carriages Returant Cars EMU Southern Electric Steam trains Bulleid Maunsell Drummond Stroudley Wainwright Drummond Herbert Walker Brighton Belle Pullman Car Blood & Custard Blood and Custard 1 2 3 4 5 Crimson Lake Cream CLC  model railway Southern Railway Southern Region British Rail SR BR(S) LBSCR LB&SCR LSWR LS&WR SECR SE&CR Railway Locomotives Carriages Returant Cars EMU Southern Electric Steam trains Bulleid Maunsell Drummond Stroudley Wainwright Drummond Herbert Walker Brighton Belle Pullman Car Blood & Custard Blood and Custard 1 2 3 4 5 Crimson Lake Cream CLC  model railway Southern Railway Southern Region British Rail SR BR(S) LBSCR LB&SCR LSWR LS&WR SECR SE&CR Railway Locomotives Carriages Returant Cars EMU Southern Electric Steam trains Bulleid Maunsell Drummond Stroudley Wainwright Drummond Herbert Walker Brighton Belle Pullman Car Blood & Custard Blood and Custard 1 2 3 4 5 Crimson Lake Cream CLC  model railway Southern Railway Southern Region British Rail SR BR(S) LBSCR LB&SCR LSWR LS&WR SECR SE&CR Railway Locomotives Carriages Returant Cars EMU Southern Electric Steam trains Bulleid Maunsell Drummond Stroudley Wainwright Drummond Herbert Walker Brighton Belle Pullman Car Blood & Custard Blood and Custard 1 2 3 4 5 Crimson Lake Cream CLC  model railway Southern Railway Southern Region British Rail SR BR(S) LBSCR LB&SCR LSWR LS&WR SECR SE&CR Railway Locomotives Carriages Returant Cars EMU Southern Electric Steam trains Bulleid Maunsell Drummond Stroudley Wainwright Drummond Herbert Walker Brighton Belle Pullman Car Blood & Custard Blood and Custard 1 2 3 4 5 Crimson Lake Cream CLC  model railway Southern Railway Southern Region British Rail SR BR(S) LBSCR LB&SCR LSWR LS&WR SECR SE&CR Railway Locomotives Carriages Returant Cars EMU Southern Electric Steam trains Bulleid Maunsell Drummond Stroudley Wainwright Drummond Herbert Walker Brighton Belle Pullman Car Blood & Custard Blood and Custard 1 2 3 4 5 Crimson Lake Cream CLC  model railway Southern Railway Southern Region British Rail SR BR(S) LBSCR LB&SCR LSWR LS&WR SECR SE&CR Railway Locomotives Carriages Returant Cars EMU Southern Electric Steam trains Bulleid Maunsell Drummond Stroudley Wainwright Drummond Herbert Walker Brighton Belle Pullman Car Blood & Custard Blood and Custard 1 2 3 4 5 Crimson Lake Cream CLC  model railway Southern Railway Southern Region British Rail SR BR(S) LBSCR LB&SCR LSWR LS&WR SECR SE&CR Railway Locomotives Carriages Returant Cars EMU Southern Electric Steam trains Bulleid Maunsell Drummond Stroudley Wainwright Drummond Herbert Walker Brighton Belle Pullman Car Blood & Custard Blood and Custard 1 2 3 4 5 Crimson Lake Cream CLC  model railway Southern Railway Southern Region British Rail SR BR(S) LBSCR LB&SCR LSWR LS&WR SECR SE&CR Railway Locomotives Carriages Returant Cars EMU Southern Electric Steam trains Bulleid Maunsell Drummond Stroudley Wainwright Drummond Herbert Walker Brighton Belle Pullman Car Blood & Custard Blood and Custard 1 2 3 4 5 Crimson Lake Cream CLC  model railway Southern Railway Southern Region British Rail SR BR(S) LBSCR LB&SCR LSWR LS&WR SECR SE&CR Railway Locomotives Carriages Returant Cars EMU Southern Electric Steam trains Bulleid Maunsell Drummond Stroudley Wainwright Drummond Herbert Walker Brighton Belle Pullman Car Blood & Custard Blood and Custard 1 2 3 4 5 Crimson Lake Cream CLC  model railway Southern Railway Southern Region British Rail SR BR(S) LBSCR LB&SCR LSWR LS&WR SECR SE&CR Railway Locomotives Carriages Returant Cars EMU Southern Electric Steam trains Bulleid Maunsell Drummond Stroudley Wainwright Drummond Herbert Walker Brighton Belle Pullman Car Blood & Custard Blood and Custard 1 2 3 4 5 Crimson Lake Cream CLC  model railway Southern Railway Southern Region British Rail SR BR(S) LBSCR LB&SCR LSWR LS&WR SECR SE&CR Railway Locomotives Carriages Returant Cars EMU Southern Electric Steam trains Bulleid Maunsell Drummond Stroudley Wainwright Drummond Herbert Walker Brighton Belle Pullman Car Blood & Custard Blood and Custard 1 2 3 4 5 Crimson Lake Cream CLC  model railway Southern Railway Southern Region British Rail SR BR(S) LBSCR LB&SCR LSWR LS&WR SECR SE&CR Railway Locomotives Carriages Returant Cars EMU Southern Electric Steam trains Bulleid Maunsell Drummond Stroudley Wainwright Drummond Herbert Walker Brighton Belle Pullman Car Blood & Custard Blood and Custard 1 2 3 4 5 Crimson Lake Cream CLC  model railway Southern Railway Southern Region British Rail SR BR(S) LBSCR LB&SCR LSWR LS&WR SECR SE&CR Railway Locomotives Carriages Returant Cars EMU Southern Electric Steam trains Bulleid Maunsell Drummond Stroudley Wainwright Drummond Herbert Walker Brighton Belle Pullman Car Blood & Custard Blood and Custard 1 2 3 4 5 Crimson Lake Cream CLC  model railway Southern Railway Southern Region British Rail SR BR(S) LBSCR LB&SCR LSWR LS&WR SECR SE&CR Railway Locomotives Carriages Returant Cars EMU Southern Electric Steam trains Bulleid Maunsell Drummond Stroudley Wainwright Drummond Herbert Walker Brighton Belle Pullman Car Blood & Custard Blood and Custard 1 2 3 4 5 Crimson Lake Cream CLC  model railway Southern Railway Southern Region British Rail SR BR(S) LBSCR LB&SCR LSWR LS&WR SECR SE&CR Railway Locomotives Carriages Returant Cars EMU Southern Electric Steam trains Bulleid Maunsell Drummond Stroudley Wainwright Drummond Herbert Walker Brighton Belle Pullman Car Blood & Custard Blood and Custard 1 2 3 4 5 Crimson Lake Cream CLC  model railway Southern Railway Southern Region British Rail SR BR(S) LBSCR LB&SCR LSWR LS&WR SECR SE&CR Railway Locomotives Carriages Returant Cars EMU Southern Electric Steam trains Bulleid Maunsell Drummond Stroudley Wainwright Drummond Herbert Walker Brighton Belle Pullman Car Blood & Custard Blood and Custard 1 2 3 4 5 Crimson Lake Cream CLC  model railway Southern Railway Southern Region British Rail SR BR(S) LBSCR LB&SCR LSWR LS&WR SECR SE&CR Railway Locomotives Carriages Returant Cars EMU Southern Electric Steam trains Bulleid Maunsell Drummond Stroudley Wainwright Drummond Herbert Walker Brighton Belle Pullman Car Blood & Custard Blood and Custard 1 2 3 4 5 Crimson Lake Cream CLC  model railway Southern Railway Southern Region British Rail SR BR(S) LBSCR LB&SCR LSWR LS&WR SECR SE&CR Railway Locomotives Carriages Returant Cars EMU Southern Electric Steam trains Bulleid Maunsell Drummond Stroudley Wainwright Drummond Herbert Walker Brighton Belle Pullman Car Blood & Custard Blood and Custard 1 2 3 4 5 Crimson Lake Cream CLC  model railway Southern Railway Southern Region British Rail SR BR(S) LBSCR LB&SCR LSWR LS&WR SECR SE&CR Railway Locomotives Carriages Returant Cars EMU Southern Electric Steam trains Bulleid Maunsell Drummond Stroudley Wainwright Drummond Herbert Walker Brighton Belle Pullman Car Blood & Custard Blood and Custard 1 2 3 4 5 Crimson Lake Cream CLC  model railway Southern Railway Southern Region British Rail SR BR(S) LBSCR LB&SCR LSWR LS&WR SECR SE&CR Railway Locomotives Carriages Returant Cars EMU Southern Electric Steam trains Bulleid Maunsell Drummond Stroudley Wainwright Drummond Herbert Walker Brighton Belle Pullman Car Blood & Custard Blood and Custard 1 2 3 4 5 Crimson Lake Cream CLC  model railway Southern Railway Southern Region British Rail SR BR(S) LBSCR LB&SCR LSWR LS&WR SECR SE&CR Railway Locomotives Carriages Returant Cars EMU Southern Electric Steam trains Bulleid Maunsell Drummond Stroudley Wainwright Drummond Herbert Walker Brighton Belle Pullman Car Blood & Custard Blood and Custard 1 2 3 4 5 Crimson Lake Cream CLC  model railway Southern Railway Southern Region British Rail SR BR(S) LBSCR LB&SCR LSWR LS&WR SECR SE&CR Railway Locomotives Carriages Returant Cars EMU Southern Electric Steam trains Bulleid Maunsell Drummond Stroudley Wainwright Drummond Herbert Walker Brighton Belle Pullman Car Blood & Custard Blood and Custard 1 2 3 4 5 Crimson Lake Cream CLC  model railway Southern Railway Southern Region British Rail SR BR(S) LBSCR LB&SCR LSWR LS&WR SECR SE&CR Railway Locomotives Carriages Returant Cars EMU Southern Electric Steam trains Bulleid Maunsell Drummond Stroudley Wainwright Drummond Herbert Walker Brighton Belle Pullman Car Blood & Custard Blood and Custard 1 2 3 4 5 Crimson Lake Cream CLC  model railway Southern Railway Southern Region British Rail SR BR(S) LBSCR LB&SCR LSWR LS&WR SECR SE&CR Railway Locomotives Carriages Returant Cars EMU Southern Electric Steam trains Bulleid Maunsell Drummond Stroudley Wainwright Drummond Herbert Walker Brighton Belle Pullman Car Blood & Custard Blood and Custard 1 2 3 4 5 Crimson Lake Cream CLC  model railway Southern Railway Southern Region British Rail SR BR(S) LBSCR LB&SCR LSWR LS&WR SECR SE&CR Railway Locomotives Carriages Returant Cars EMU Southern Electric Steam trains Bulleid Maunsell Drummond Stroudley Wainwright Drummond Herbert Walker Brighton Belle Pullman Car Blood & Custard Blood and Custard 1 2 3 4 5 Crimson Lake Cream CLC  model railway Southern Railway Southern Region British Rail SR BR(S) LBSCR LB&SCR LSWR LS&WR SECR SE&CR Railway Locomotives Carriages Returant Cars EMU Southern Electric Steam trains Bulleid Maunsell Drummond Stroudley Wainwright Drummond Herbert Walker Brighton Belle Pullman Car Blood & Custard Blood and Custard 1 2 3 4 5 Crimson Lake Cream CLC  model railway Southern Railway Southern Region British Rail SR BR(S) LBSCR LB&SCR LSWR LS&WR SECR SE&CR Railway Locomotives Carriages Returant Cars EMU Southern Electric Steam trains Bulleid Maunsell Drummond Stroudley Wainwright Drummond Herbert Walker Brighton Belle Pullman Car Blood & Custard Blood and Custard 1 2 3 4 5 Crimson Lake Cream CLC  model railway Southern Railway Southern Region British Rail SR BR(S) LBSCR LB&SCR LSWR LS&WR SECR SE&CR Railway Locomotives Carriages Returant Cars EMU Southern Electric Steam trains Bulleid Maunsell Drummond Stroudley Wainwright Drummond Herbert Walker Brighton Belle Pullman Car Blood & Custard Blood and Custard 1 2 3 4 5 Crimson Lake Cream CLC  model railway Southern Railway Southern Region British Rail SR BR(S) LBSCR LB&SCR LSWR LS&WR SECR SE&CR Railway Locomotives Carriages Returant Cars EMU Southern Electric Steam trains Bulleid Maunsell Drummond Stroudley Wainwright Drummond Herbert Walker Brighton Belle Pullman Car Blood & Custard Blood and Custard 1 2 3 4 5 Crimson Lake Cream CLC  model railway Southern Railway Southern Region British Rail SR BR(S) LBSCR LB&SCR LSWR LS&WR SECR SE&CR Railway Locomotives Carriages Returant Cars EMU Southern Electric Steam trains Bulleid Maunsell Drummond Stroudley Wainwright Drummond Herbert Walker Brighton Belle Pullman Car Blood & Custard Blood and Custard 1 2 3 4 5 Crimson Lake Cream CLC  model railway Southern Railway Southern Region British Rail SR BR(S) LBSCR LB&SCR LSWR LS&WR SECR SE&CR Railway Locomotives Carriages Returant Cars EMU Southern Electric Steam trains Bulleid Maunsell Drummond Stroudley Wainwright Drummond Herbert Walker Brighton Belle Pullman Car Blood & Custard Blood and Custard 1 2 3 4 5 Crimson Lake Cream CLC  model railway Southern Railway Southern Region British Rail SR BR(S) LBSCR LB&SCR LSWR LS&WR SECR SE&CR Railway Locomotives Carriages Returant Cars EMU Southern Electric Steam trains Bulleid Maunsell Drummond Stroudley Wainwright Drummond Herbert Walker Brighton Belle Pullman Car Blood & Custard Blood and Custard 1 2 3 4 5 Crimson Lake Cream CLC  model railway Southern Railway Southern Region British Rail SR BR(S) LBSCR LB&SCR LSWR LS&WR SECR SE&CR Railway Locomotives Carriages Returant Cars EMU Southern Electric Steam trains Bulleid Maunsell Drummond Stroudley Wainwright Drummond Herbert Walker Brighton Belle Pullman Car Blood & Custard Blood and Custard 1 2 3 4 5 Crimson Lake Cream CLC  model railway Southern Railway Southern Region British Rail SR BR(S) LBSCR LB&SCR LSWR LS&WR SECR SE&CR Railway Locomotives Carriages Returant Cars EMU Southern Electric Steam trains Bulleid Maunsell Drummond Stroudley Wainwright Drummond Herbert Walker Brighton Belle Pullman Car Blood & Custard Blood and Custard 1 2 3 4 5 Crimson Lake Cream CLC  model railway Southern Railway Southern Region British Rail SR BR(S) LBSCR LB&SCR LSWR LS&WR SECR SE&CR Railway Locomotives Carriages Returant Cars EMU Southern Electric Steam trains Bulleid Maunsell Drummond Stroudley Wainwright Drummond Herbert Walker Brighton Belle Pullman Car Blood & Custard Blood and Custard 1 2 3 4 5 Crimson Lake Cream CLC  model railway Southern Railway Southern Region British Rail SR BR(S) LBSCR LB&SCR LSWR LS&WR SECR SE&CR Railway Locomotives Carriages Returant Cars EMU Southern Electric Steam trains Bulleid Maunsell Drummond Stroudley Wainwright Drummond Herbert Walker Brighton Belle Pullman Car Blood & Custard Blood and Custard 1 2 3 4 5 Crimson Lake Cream CLC  model railway Southern Railway Southern Region British Rail SR BR(S) LBSCR LB&SCR LSWR LS&WR SECR SE&CR Railway Locomotives Carriages Returant Cars EMU Southern Electric Steam trains Bulleid Maunsell Drummond Stroudley Wainwright Drummond Herbert Walker Brighton Belle Pullman Car Blood & Custard Blood and Custard 1 2 3 4 5 Crimson Lake Cream CLC  model railway Southern Railway Southern Region British Rail SR BR(S) LBSCR LB&SCR LSWR LS&WR SECR SE&CR Railway Locomotives Carriages Returant Cars EMU Southern Electric Steam trains Bulleid Maunsell Drummond Stroudley Wainwright Drummond Herbert Walker Brighton Belle Pullman Car Blood & Custard Blood and Custard 1 2 3 4 5 Crimson Lake Cream CLC  model railway Southern Railway Southern Region British Rail SR BR(S) LBSCR LB&SCR LSWR LS&WR SECR SE&CR Railway Locomotives Carriages Returant Cars EMU Southern Electric Steam trains Bulleid Maunsell Drummond Stroudley Wainwright Drummond Herbert Walker Brighton Belle Pullman Car Blood & Custard Blood and Custard 1 2 3 4 5 Crimson Lake Cream CLC  model railway Southern Railway Southern Region British Rail SR BR(S) LBSCR LB&SCR LSWR LS&WR SECR SE&CR Railway Locomotives Carriages Returant Cars EMU Southern Electric Steam trains Bulleid Maunsell Drummond Stroudley Wainwright Drummond Herbert Walker Brighton Belle Pullman Car Blood & Custard Blood and Custard 1 2 3 4 5 Crimson Lake Cream CLC  model railway Southern Railway Southern Region British Rail SR BR(S) LBSCR LB&SCR LSWR LS&WR SECR SE&CR Railway Locomotives Carriages Returant Cars EMU Southern Electric Steam trains Bulleid Maunsell Drummond Stroudley Wainwright Drummond Herbert Walker Brighton Belle Pullman Car Blood & Custard Blood and Custard 1 2 3 4 5 Crimson Lake Cream CLC  model railway Southern Railway Southern Region British Rail SR BR(S) LBSCR LB&SCR LSWR LS&WR SECR SE&CR Railway Locomotives Carriages Returant Cars EMU Southern Electric Steam trains Bulleid Maunsell Drummond Stroudley Wainwright Drummond Herbert Walker Brighton Belle Pullman Car Blood & Custard Blood and Custard 1 2 3 4 5 Crimson Lake Cream CLC  model railway Southern Railway Southern Region British Rail SR BR(S) LBSCR LB&SCR LSWR LS&WR SECR SE&CR Railway Locomotives Carriages Returant Cars EMU Southern Electric Steam trains Bulleid Maunsell Drummond Stroudley Wainwright Drummond Herbert Walker Brighton Belle Pullman Car Blood & Custard Blood and Custard 1 2 3 4 5 Crimson Lake Cream CLC  model railway Southern Railway Southern Region British Rail SR BR(S) LBSCR LB&SCR LSWR LS&WR SECR SE&CR Railway Locomotives Carriages Returant Cars EMU Southern Electric Steam trains Bulleid Maunsell Drummond Stroudley Wainwright Drummond Herbert Walker Brighton Belle Pullman Car Blood & Custard Blood and Custard 1 2 3 4 5 Crimson Lake Cream CLC  model railway Southern Railway Southern Region British Rail SR BR(S) LBSCR LB&SCR LSWR LS&WR SECR SE&CR Railway Locomotives Carriages Returant Cars EMU Southern Electric Steam trains Bulleid Maunsell Drummond Stroudley Wainwright Drummond Herbert Walker Brighton Belle Pullman Car Blood & Custard Blood and Custard 1 2 3 4 5 Crimson Lake Cream CLC  model railway Southern Railway Southern Region British Rail SR BR(S) LBSCR LB&SCR LSWR LS&WR SECR SE&CR Railway Locomotives Carriages Returant Cars EMU Southern Electric Steam trains Bulleid Maunsell Drummond Stroudley Wainwright Drummond Herbert Walker Brighton Belle Pullman Car Blood & Custard Blood and Custard 1 2 3 4 5 Crimson Lake Cream CLC  model railway Southern Railway Southern Region British Rail SR BR(S) LBSCR LB&SCR LSWR LS&WR SECR SE&CR Railway Locomotives Carriages Returant Cars EMU Southern Electric Steam trains Bulleid Maunsell Drummond Stroudley Wainwright Drummond Herbert Walker Brighton Belle Pullman Car Blood & Custard Blood and Custard 1 2 3 4 5 Crimson Lake Cream CLC  model railway Southern Railway Southern Region British Rail SR BR(S) LBSCR LB&SCR LSWR LS&WR SECR SE&CR Railway Locomotives Carriages Returant Cars EMU Southern Electric Steam trains Bulleid Maunsell Drummond Stroudley Wainwright Drummond Herbert Walker Brighton Belle Pullman Car Blood & Custard Blood and Custard 1 2 3 4 5 Crimson Lake Cream CLC  model railway Southern Railway Southern Region British Rail SR BR(S) LBSCR LB&SCR LSWR LS&WR SECR SE&CR Railway Locomotives Carriages Returant Cars EMU Southern Electric Steam trains Bulleid Maunsell Drummond Stroudley Wainwright Drummond Herbert Walker Brighton Belle Pullman Car Blood & Custard Blood and Custard 1 2 3 4 5 Crimson Lake Cream CLC  model railway Southern Railway Southern Region British Rail SR BR(S) LBSCR LB&SCR LSWR LS&WR SECR SE&CR Railway Locomotives Carriages Returant Cars EMU Southern Electric Steam trains Bulleid Maunsell Drummond Stroudley Wainwright Drummond Herbert Walker Brighton Belle Pullman Car Blood & Custard Blood and Custard 1 2 3 4 5 Crimson Lake Cream CLC  model railway Southern Railway Southern Region British Rail SR BR(S) LBSCR LB&SCR LSWR LS&WR SECR SE&CR Railway Locomotives Carriages Returant Cars EMU Southern Electric Steam trains Bulleid Maunsell Drummond Stroudley Wainwright Drummond Herbert Walker Brighton Belle Pullman Car Blood & Custard Blood and Custard 1 2 3 4 5 Crimson Lake Cream CLC  model railway Southern Railway Southern Region British Rail SR BR(S) LBSCR LB&SCR LSWR LS&WR SECR SE&CR Railway Locomotives Carriages Returant Cars EMU Southern Electric Steam trains Bulleid Maunsell Drummond Stroudley Wainwright Drummond Herbert Walker Brighton Belle Pullman Car Blood & Custard Blood and Custard 1 2 3 4 5 Crimson Lake Cream CLC  model railway Southern Railway Southern Region British Rail SR BR(S) LBSCR LB&SCR LSWR LS&WR SECR SE&CR Railway Locomotives Carriages Returant Cars EMU Southern Electric Steam trains Bulleid Maunsell Drummond Stroudley Wainwright Drummond Herbert Walker Brighton Belle Pullman Car Blood & Custard Blood and Custard 1 2 3 4 5 Crimson Lake Cream CLC  model railway Southern Railway Southern Region British Rail SR BR(S) LBSCR LB&SCR LSWR LS&WR SECR SE&CR Railway Locomotives Carriages Returant Cars EMU Southern Electric Steam trains Bulleid Maunsell Drummond Stroudley Wainwright Drummond Herbert Walker Brighton Belle Pullman Car Blood & Custard Blood and Custard 1 2 3 4 5 Crimson Lake Cream CLC  model railway Southern Railway Southern Region British Rail SR BR(S) LBSCR LB&SCR LSWR LS&WR SECR SE&CR Railway Locomotives Carriages Returant Cars EMU Southern Electric Steam trains Bulleid Maunsell Drummond Stroudley Wainwright Drummond Herbert Walker Brighton Belle Pullman Car Blood & Custard Blood and Custard 1 2 3 4 5 Crimson Lake Cream CLC  model railway Southern Railway Southern Region British Rail SR BR(S) LBSCR LB&SCR LSWR LS&WR SECR SE&CR Railway Locomotives Carriages Returant Cars EMU Southern Electric Steam trains Bulleid Maunsell Drummond Stroudley Wainwright Drummond Herbert Walker Brighton Belle Pullman Car Blood & Custard Blood and Custard 1 2 3 4 5 Crimson Lake Cream CLC  model railway Southern Railway Southern Region British Rail SR BR(S) LBSCR LB&SCR LSWR LS&WR SECR SE&CR Railway Locomotives Carriages Returant Cars EMU Southern Electric Steam trains Bulleid Maunsell Drummond Stroudley Wainwright Drummond Herbert Walker Brighton Belle Pullman Car Blood & Custard Blood and Custard 1 2 3 4 5 Crimson Lake Cream CLC  model railway Southern Railway Southern Region British Rail SR BR(S) LBSCR LB&SCR LSWR LS&WR SECR SE&CR Railway Locomotives Carriages Returant Cars EMU Southern Electric Steam trains Bulleid Maunsell Drummond Stroudley Wainwright Drummond Herbert Walker Brighton Belle Pullman Car Blood & Custard Blood and Custard 1 2 3 4 5 Crimson Lake Cream CLC  model railway Southern Railway Southern Region British Rail SR BR(S) LBSCR LB&SCR LSWR LS&WR SECR SE&CR Railway Locomotives Carriages Returant Cars EMU Southern Electric Steam trains Bulleid Maunsell Drummond Stroudley Wainwright Drummond Herbert Walker Brighton Belle Pullman Car Blood & Custard Blood and Custard 1 2 3 4 5 Crimson Lake Cream CLC  model railway Southern Railway Southern Region British Rail SR BR(S) LBSCR LB&SCR LSWR LS&WR SECR SE&CR Railway Locomotives Carriages Returant Cars EMU Southern Electric Steam trains Bulleid Maunsell Drummond Stroudley Wainwright Drummond Herbert Walker Brighton Belle Pullman Car Blood & Custard Blood and Custard 1 2 3 4 5 Crimson Lake Cream CLC  model railway Southern Railway Southern Region British Rail SR BR(S) LBSCR LB&SCR LSWR LS&WR SECR SE&CR Railway Locomotives Carriages Returant Cars EMU Southern Electric Steam trains Bulleid Maunsell Drummond Stroudley Wainwright Drummond Herbert Walker Brighton Belle Pullman Car Blood & Custard Blood and Custard 1 2 3 4 5 Crimson Lake Cream CLC  model railway Southern Railway Southern Region British Rail SR BR(S) LBSCR LB&SCR LSWR LS&WR SECR SE&CR Railway Locomotives Carriages Returant Cars EMU Southern Electric Steam trains Bulleid Maunsell Drummond Stroudley Wainwright Drummond Herbert Walker Brighton Belle Pullman Car Blood & Custard Blood and Custard 1 2 3 4 5 Crimson Lake Cream CLC  model railway Southern Railway Southern Region British Rail SR BR(S) LBSCR LB&SCR LSWR LS&WR SECR SE&CR Railway Locomotives Carriages Returant Cars EMU Southern Electric Steam trains Bulleid Maunsell Drummond Stroudley Wainwright Drummond Herbert Walker Brighton Belle Pullman Car Blood & Custard Blood and Custard 1 2 3 4 5 Crimson Lake Cream CLC  model railway Southern Railway Southern Region British Rail SR BR(S) LBSCR LB&SCR LSWR LS&WR SECR SE&CR Railway Locomotives Carriages Returant Cars EMU Southern Electric Steam trains Bulleid Maunsell Drummond Stroudley Wainwright Drummond Herbert Walker Brighton Belle Pullman Car Blood & Custard Blood and Custard 1 2 3 4 5 Crimson Lake Cream CLC  model railway Southern Railway Southern Region British Rail SR BR(S) LBSCR LB&SCR LSWR LS&WR SECR SE&CR Railway Locomotives Carriages Returant Cars EMU Southern Electric Steam trains Bulleid Maunsell Drummond Stroudley Wainwright Drummond Herbert Walker Brighton Belle Pullman Car Blood & Custard Blood and Custard 1 2 3 4 5 Crimson Lake Cream CLC  model railway Southern Railway Southern Region British Rail SR BR(S) LBSCR LB&SCR LSWR LS&WR SECR SE&CR Railway Locomotives Carriages Returant Cars EMU Southern Electric Steam trains Bulleid Maunsell Drummond Stroudley Wainwright Drummond Herbert Walker Brighton Belle Pullman Car Blood & Custard Blood and Custard 1 2 3 4 5 Crimson Lake Cream CLC  model railway Southern Railway Southern Region British Rail SR BR(S) LBSCR LB&SCR LSWR LS&WR SECR SE&CR Railway Locomotives Carriages Returant Cars EMU Southern Electric Steam trains Bulleid Maunsell Drummond Stroudley Wainwright Drummond Herbert Walker Brighton Belle Pullman Car Blood & Custard Blood and Custard 1 2 3 4 5 Crimson Lake Cream CLC  model railway Southern Railway Southern Region British Rail SR BR(S) LBSCR LB&SCR LSWR LS&WR SECR SE&CR Railway Locomotives Carriages Returant Cars EMU Southern Electric Steam trains Bulleid Maunsell Drummond Stroudley Wainwright Drummond Herbert Walker Brighton Belle Pullman Car Blood & Custard Blood and Custard 1 2 3 4 5 Crimson Lake Cream CLC  model railway Southern Railway Southern Region British Rail SR BR(S) LBSCR LB&SCR LSWR LS&WR SECR SE&CR Railway Locomotives Carriages Returant Cars EMU Southern Electric Steam trains Bulleid Maunsell Drummond Stroudley Wainwright Drummond Herbert Walker Brighton Belle Pullman Car Blood & Custard Blood and Custard 1 2 3 4 5 Crimson Lake Cream CLC  model railway Southern Railway Southern Region British Rail SR BR(S) LBSCR LB&SCR LSWR LS&WR SECR SE&CR Railway Locomotives Carriages Returant Cars EMU Southern Electric Steam trains Bulleid Maunsell Drummond Stroudley Wainwright Drummond Herbert Walker Brighton Belle Pullman Car Blood & Custard Blood and Custard 1 2 3 4 5 Crimson Lake Cream CLC  model railway Southern Railway Southern Region British Rail SR BR(S) LBSCR LB&SCR LSWR LS&WR SECR SE&CR Railway Locomotives Carriages Returant Cars EMU Southern Electric Steam trains Bulleid Maunsell Drummond Stroudley Wainwright Drummond Herbert Walker Brighton Belle Pullman Car Blood & Custard Blood and Custard 1 2 3 4 5 Crimson Lake Cream CLC  model railway Southern Railway Southern Region British Rail SR BR(S) LBSCR LB&SCR LSWR LS&WR SECR SE&CR Railway Locomotives Carriages Returant Cars EMU Southern Electric Steam trains Bulleid Maunsell Drummond Stroudley Wainwright Drummond Herbert Walker Brighton Belle Pullman Car Blood & Custard Blood and Custard 1 2 3 4 5 Crimson Lake Cream CLC  model railway Southern Railway Southern Region British Rail SR BR(S) LBSCR LB&SCR LSWR LS&WR SECR SE&CR Railway Locomotives Carriages Returant Cars EMU Southern Electric Steam trains Bulleid Maunsell Drummond Stroudley Wainwright Drummond Herbert Walker Brighton Belle Pullman Car Blood & Custard Blood and Custard 1 2 3 4 5 Crimson Lake Cream CLC  model railway Southern Railway Southern Region British Rail SR BR(S) LBSCR LB&SCR LSWR LS&WR SECR SE&CR Railway Locomotives Carriages Returant Cars EMU Southern Electric Steam trains Bulleid Maunsell Drummond Stroudley Wainwright Drummond Herbert Walker Brighton Belle Pullman Car Blood & Custard Blood and Custard 1 2 3 4 5 Crimson Lake Cream CLC  model railway Southern Railway Southern Region British Rail SR BR(S) LBSCR LB&SCR LSWR LS&WR SECR SE&CR Railway Locomotives Carriages Returant Cars EMU Southern Electric Steam trains Bulleid Maunsell Drummond Stroudley Wainwright Drummond Herbert Walker Brighton Belle Pullman Car Blood & Custard Blood and Custard 1 2 3 4 5 Crimson Lake Cream CLC  model railway Southern Railway Southern Region British Rail SR BR(S) LBSCR LB&SCR LSWR LS&WR SECR SE&CR Railway Locomotives Carriages Returant Cars EMU Southern Electric Steam trains Bulleid Maunsell Drummond Stroudley Wainwright Drummond Herbert Walker Brighton Belle Pullman Car Blood & Custard Blood and Custard 1 2 3 4 5 Crimson Lake Cream CLC  model railway Southern Railway Southern Region British Rail SR BR(S) LBSCR LB&SCR LSWR LS&WR SECR SE&CR Railway Locomotives Carriages Returant Cars EMU Southern Electric Steam trains Bulleid Maunsell Drummond Stroudley Wainwright Drummond Herbert Walker Brighton Belle Pullman Car Blood & Custard Blood and Custard 1 2 3 4 5 Crimson Lake Cream CLC  model railway Southern Railway Southern Region British Rail SR BR(S) LBSCR LB&SCR LSWR LS&WR SECR SE&CR Railway Locomotives Carriages Returant Cars EMU Southern Electric Steam trains Bulleid Maunsell Drummond Stroudley Wainwright Drummond Herbert Walker Brighton Belle Pullman Car Blood & Custard Blood and Custard 1 2 3 4 5 Crimson Lake Cream CLC  model railway Southern Railway Southern Region British Rail SR BR(S) LBSCR LB&SCR LSWR LS&WR SECR SE&CR Railway Locomotives Carriages Returant Cars EMU Southern Electric Steam trains Bulleid Maunsell Drummond Stroudley Wainwright Drummond Herbert Walker Brighton Belle Pullman Car Blood & Custard Blood and Custard 1 2 3 4 5 Crimson Lake Cream CLC  model railway Southern Railway Southern Region British Rail SR BR(S) LBSCR LB&SCR LSWR LS&WR SECR SE&CR Railway Locomotives Carriages Returant Cars EMU Southern Electric Steam trains Bulleid Maunsell Drummond Stroudley Wainwright Drummond Herbert Walker Brighton Belle Pullman Car Blood & Custard Blood and Custard 1 2 3 4 5 Crimson Lake Cream CLC  model railway Southern Railway Southern Region British Rail SR BR(S) LBSCR LB&SCR LSWR LS&WR SECR SE&CR Railway Locomotives Carriages Returant Cars EMU Southern Electric Steam trains Bulleid Maunsell Drummond Stroudley Wainwright Drummond Herbert Walker Brighton Belle Pullman Car Blood & Custard Blood and Custard 1 2 3 4 5 Crimson Lake Cream CLC  model railway Southern Railway Southern Region British Rail SR BR(S) LBSCR LB&SCR LSWR LS&WR SECR SE&CR Railway Locomotives Carriages Returant Cars EMU Southern Electric Steam trains Bulleid Maunsell Drummond Stroudley Wainwright Drummond Herbert Walker Brighton Belle Pullman Car Blood & Custard Blood and Custard 1 2 3 4 5 Crimson Lake Cream CLC  model railway Southern Railway Southern Region British Rail SR BR(S) LBSCR LB&SCR LSWR LS&WR SECR SE&CR Railway Locomotives Carriages Returant Cars EMU Southern Electric Steam trains Bulleid Maunsell Drummond Stroudley Wainwright Drummond Herbert Walker Brighton Belle Pullman Car Blood & Custard Blood and Custard 1 2 3 4 5 Crimson Lake Cream CLC  model railway Southern Railway Southern Region British Rail SR BR(S) LBSCR LB&SCR LSWR LS&WR SECR SE&CR Railway Locomotives Carriages Returant Cars EMU Southern Electric Steam trains Bulleid Maunsell Drummond Stroudley Wainwright Drummond Herbert Walker Brighton Belle Pullman Car Blood & Custard Blood and Custard 1 2 3 4 5 Crimson Lake Cream CLC  model railway Southern Railway Southern Region British Rail SR BR(S) LBSCR LB&SCR LSWR LS&WR SECR SE&CR Railway Locomotives Carriages Returant Cars EMU Southern Electric Steam trains Bulleid Maunsell Drummond Stroudley Wainwright Drummond Herbert Walker Brighton Belle Pullman Car Blood & Custard Blood and Custard 1 2 3 4 5 Crimson Lake Cream CLC  model railway Southern Railway Southern Region British Rail SR BR(S) LBSCR LB&SCR LSWR LS&WR SECR SE&CR Railway Locomotives Carriages Returant Cars EMU Southern Electric Steam trains Bulleid Maunsell Drummond Stroudley Wainwright Drummond Herbert Walker Brighton Belle Pullman Car Blood & Custard Blood and Custard 1 2 3 4 5 Crimson Lake Cream CLC  model railway Southern Railway Southern Region British Rail SR BR(S) LBSCR LB&SCR LSWR LS&WR SECR SE&CR Railway Locomotives Carriages Returant Cars EMU Southern Electric Steam trains Bulleid Maunsell Drummond Stroudley Wainwright Drummond Herbert Walker Brighton Belle Pullman Car Blood & Custard Blood and Custard 1 2 3 4 5 Crimson Lake Cream CLC  model railway Southern Railway Southern Region British Rail SR BR(S) LBSCR LB&SCR LSWR LS&WR SECR SE&CR Railway Locomotives Carriages Returant Cars EMU Southern Electric Steam trains Bulleid Maunsell Drummond Stroudley Wainwright Drummond Herbert Walker Brighton Belle Pullman Car Blood & Custard Blood and Custard 1 2 3 4 5 Crimson Lake Cream CLC  model railway Southern Railway Southern Region British Rail SR BR(S) LBSCR LB&SCR LSWR LS&WR SECR SE&CR Railway Locomotives Carriages Returant Cars EMU Southern Electric Steam trains Bulleid Maunsell Drummond Stroudley Wainwright Drummond Herbert Walker Brighton Belle Pullman Car Blood & Custard Blood and Custard 1 2 3 4 5 Crimson Lake Cream CLC  model railway Southern Railway Southern Region British Rail SR BR(S) LBSCR LB&SCR LSWR LS&WR SECR SE&CR Railway Locomotives Carriages Returant Cars EMU Southern Electric Steam trains Bulleid Maunsell Drummond Stroudley Wainwright Drummond Herbert Walker Brighton Belle Pullman Car Blood & Custard Blood and Custard 1 2 3 4 5 Crimson Lake Cream CLC  model railway Southern Railway Southern Region British Rail SR BR(S) LBSCR LB&SCR LSWR LS&WR SECR SE&CR Railway Locomotives Carriages Returant Cars EMU Southern Electric Steam trains Bulleid Maunsell Drummond Stroudley Wainwright Drummond Herbert Walker Brighton Belle Pullman Car Blood & Custard Blood and Custard 1 2 3 4 5 Crimson Lake Cream CLC  model railway Southern Railway Southern Region British Rail SR BR(S) LBSCR LB&SCR LSWR LS&WR SECR SE&CR Railway Locomotives Carriages Returant Cars EMU Southern Electric Steam trains Bulleid Maunsell Drummond Stroudley Wainwright Drummond Herbert Walker Brighton Belle Pullman Car Blood & Custard Blood and Custard 1 2 3 4 5 Crimson Lake Cream CLC  model railway Southern Railway Southern Region British Rail SR BR(S) LBSCR LB&SCR LSWR LS&WR SECR SE&CR Railway Locomotives Carriages Returant Cars EMU Southern Electric Steam trains Bulleid Maunsell Drummond Stroudley Wainwright Drummond Herbert Walker Brighton Belle Pullman Car Blood & Custard Blood and Custard 1 2 3 4 5 Crimson Lake Cream CLC  model railway Southern Railway Southern Region British Rail SR BR(S) LBSCR LB&SCR LSWR LS&WR SECR SE&CR Railway Locomotives Carriages Returant Cars EMU Southern Electric Steam trains Bulleid Maunsell Drummond Stroudley Wainwright Drummond Herbert Walker Brighton Belle Pullman Car Blood & Custard Blood and Custard 1 2 3 4 5 Crimson Lake Cream CLC  model railway Southern Railway Southern Region British Rail SR BR(S) LBSCR LB&SCR LSWR LS&WR SECR SE&CR Railway Locomotives Carriages Returant Cars EMU Southern Electric Steam trains Bulleid Maunsell Drummond Stroudley Wainwright Drummond Herbert Walker Brighton Belle Pullman Car Blood & Custard Blood and Custard 1 2 3 4 5 Crimson Lake Cream CLC  model railway Southern Railway Southern Region British Rail SR BR(S) LBSCR LB&SCR LSWR LS&WR SECR SE&CR Railway Locomotives Carriages Returant Cars EMU Southern Electric Steam trains Bulleid Maunsell Drummond Stroudley Wainwright Drummond Herbert Walker Brighton Belle Pullman Car Blood & Custard Blood and Custard 1 2 3 4 5 Crimson Lake Cream CLC  model railway Southern Railway Southern Region British Rail SR BR(S) LBSCR LB&SCR LSWR LS&WR SECR SE&CR Railway Locomotives Carriages Returant Cars EMU Southern Electric Steam trains Bulleid Maunsell Drummond Stroudley Wainwright Drummond Herbert Walker Brighton Belle Pullman Car Blood & Custard Blood and Custard 1 2 3 4 5 Crimson Lake Cream CLC  model railway Southern Railway Southern Region British Rail SR BR(S) LBSCR LB&SCR LSWR LS&WR SECR SE&CR Railway Locomotives Carriages Returant Cars EMU Southern Electric Steam trains Bulleid Maunsell Drummond Stroudley Wainwright Drummond Herbert Walker Brighton Belle Pullman Car Blood & Custard Blood and Custard 1 2 3 4 5 Crimson Lake Cream CLC  model railway Southern Railway Southern Region British Rail SR BR(S) LBSCR LB&SCR LSWR LS&WR SECR SE&CR Railway Locomotives Carriages Returant Cars EMU Southern Electric Steam trains Bulleid Maunsell Drummond Stroudley Wainwright Drummond Herbert Walker Brighton Belle Pullman Car Blood & Custard Blood and Custard 1 2 3 4 5 Crimson Lake Cream CLC  model railway Southern Railway Southern Region British Rail SR BR(S) LBSCR LB&SCR LSWR LS&WR SECR SE&CR Railway Locomotives Carriages Returant Cars EMU Southern Electric Steam trains Bulleid Maunsell Drummond Stroudley Wainwright Drummond Herbert Walker Brighton Belle Pullman Car Blood & Custard Blood and Custard 1 2 3 4 5 Crimson Lake Cream CLC  model railway Southern Railway Southern Region British Rail SR BR(S) LBSCR LB&SCR LSWR LS&WR SECR SE&CR Railway Locomotives Carriages Returant Cars EMU Southern Electric Steam trains Bulleid Maunsell Drummond Stroudley Wainwright Drummond Herbert Walker Brighton Belle Pullman Car Blood & Custard Blood and Custard 1 2 3 4 5 Crimson Lake Cream CLC  model railway Southern Railway Southern Region British Rail SR BR(S) LBSCR LB&SCR LSWR LS&WR SECR SE&CR Railway Locomotives Carriages Returant Cars EMU Southern Electric Steam trains Bulleid Maunsell Drummond Stroudley Wainwright Drummond Herbert Walker Brighton Belle Pullman Car Blood & Custard Blood and Custard 1 2 3 4 5 Crimson Lake Cream CLC  model railway Southern Railway Southern Region British Rail SR BR(S) LBSCR LB&SCR LSWR LS&WR SECR SE&CR Railway Locomotives Carriages Returant Cars EMU Southern Electric Steam trains Bulleid Maunsell Drummond Stroudley Wainwright Drummond Herbert Walker Brighton Belle Pullman Car Blood & Custard Blood and Custard 1 2 3 4 5 Crimson Lake Cream CLC  model railway Southern Railway Southern Region British Rail SR BR(S) LBSCR LB&SCR LSWR LS&WR SECR SE&CR Railway Locomotives Carriages Returant Cars EMU Southern Electric Steam trains Bulleid Maunsell Drummond Stroudley Wainwright Drummond Herbert Walker Brighton Belle Pullman Car Blood & Custard Blood and Custard 1 2 3 4 5 Crimson Lake Cream CLC  model railway Southern Railway Southern Region British Rail SR BR(S) LBSCR LB&SCR LSWR LS&WR SECR SE&CR Railway Locomotives Carriages Returant Cars EMU Southern Electric Steam trains Bulleid Maunsell Drummond Stroudley Wainwright Drummond Herbert Walker Brighton Belle Pullman Car Blood & Custard Blood and Custard 1 2 3 4 5 Crimson Lake Cream CLC  model railway Southern Railway Southern Region British Rail SR BR(S) LBSCR LB&SCR LSWR LS&WR SECR SE&CR Railway Locomotives Carriages Returant Cars EMU Southern Electric Steam trains Bulleid Maunsell Drummond Stroudley Wainwright Drummond Herbert Walker Brighton Belle Pullman Car Blood & Custard Blood and Custard 1 2 3 4 5 Crimson Lake Cream CLC  model railway Southern Railway Southern Region British Rail SR BR(S) LBSCR LB&SCR LSWR LS&WR SECR SE&CR Railway Locomotives Carriages Returant Cars EMU Southern Electric Steam trains Bulleid Maunsell Drummond Stroudley Wainwright Drummond Herbert Walker Brighton Belle Pullman Car Blood & Custard Blood and Custard 1 2 3 4 5 Crimson Lake Cream CLC  model railway Southern Railway Southern Region British Rail SR BR(S) LBSCR LB&SCR LSWR LS&WR SECR SE&CR Railway Locomotives Carriages Returant Cars EMU Southern Electric Steam trains Bulleid Maunsell Drummond Stroudley Wainwright Drummond Herbert Walker Brighton Belle Pullman Car Blood & Custard Blood and Custard 1 2 3 4 5 Crimson Lake Cream CLC  model railway Southern Railway Southern Region British Rail SR BR(S) LBSCR LB&SCR LSWR LS&WR SECR SE&CR Railway Locomotives Carriages Returant Cars EMU Southern Electric Steam trains Bulleid Maunsell Drummond Stroudley Wainwright Drummond Herbert Walker Brighton Belle Pullman Car Blood & Custard Blood and Custard 1 2 3 4 5 Crimson Lake Cream CLC  model railway Southern Railway Southern Region British Rail SR BR(S) LBSCR LB&SCR LSWR LS&WR SECR SE&CR Railway Locomotives Carriages Returant Cars EMU Southern Electric Steam trains Bulleid Maunsell Drummond Stroudley Wainwright Drummond Herbert Walker Brighton Belle Pullman Car Blood & Custard Blood and Custard 1 2 3 4 5 Crimson Lake Cream CLC  model railway Southern Railway Southern Region British Rail SR BR(S) LBSCR LB&SCR LSWR LS&WR SECR SE&CR Railway Locomotives Carriages Returant Cars EMU Southern Electric Steam trains Bulleid Maunsell Drummond Stroudley Wainwright Drummond Herbert Walker Brighton Belle Pullman Car Blood & Custard Blood and Custard 1 2 3 4 5 Crimson Lake Cream CLC  model railway Southern Railway Southern Region British Rail SR BR(S) LBSCR LB&SCR LSWR LS&WR SECR SE&CR Railway Locomotives Carriages Returant Cars EMU Southern Electric Steam trains Bulleid Maunsell Drummond Stroudley Wainwright Drummond Herbert Walker Brighton Belle Pullman Car Blood & Custard Blood and Custard 1 2 3 4 5 Crimson Lake Cream CLC  model railway Southern Railway Southern Region British Rail SR BR(S) LBSCR LB&SCR LSWR LS&WR SECR SE&CR Railway Locomotives Carriages Returant Cars EMU Southern Electric Steam trains Bulleid Maunsell Drummond Stroudley Wainwright Drummond Herbert Walker Brighton Belle Pullman Car Blood & Custard Blood and Custard 1 2 3 4 5 Crimson Lake Cream CLC  model railway Southern Railway Southern Region British Rail SR BR(S) LBSCR LB&SCR LSWR LS&WR SECR SE&CR Railway Locomotives Carriages Returant Cars EMU Southern Electric Steam trains Bulleid Maunsell Drummond Stroudley Wainwright Drummond Herbert Walker Brighton Belle Pullman Car Blood & Custard Blood and Custard 1 2 3 4 5 Crimson Lake Cream CLC  model railway Southern Railway Southern Region British Rail SR BR(S) LBSCR LB&SCR LSWR LS&WR SECR SE&CR Railway Locomotives Carriages Returant Cars EMU Southern Electric Steam trains Bulleid Maunsell Drummond Stroudley Wainwright Drummond Herbert Walker Brighton Belle Pullman Car Blood & Custard Blood and Custard 1 2 3 4 5 Crimson Lake Cream CLC  model railway Southern Railway Southern Region British Rail SR BR(S) LBSCR LB&SCR LSWR LS&WR SECR SE&CR Railway Locomotives Carriages Returant Cars EMU Southern Electric Steam trains Bulleid Maunsell Drummond Stroudley Wainwright Drummond Herbert Walker Brighton Belle Pullman Car Blood & Custard Blood and Custard 1 2 3 4 5 Crimson Lake Cream CLC  model railway Southern Railway Southern Region British Rail SR BR(S) LBSCR LB&SCR LSWR LS&WR SECR SE&CR Railway Locomotives Carriages Returant Cars EMU Southern Electric Steam trains Bulleid Maunsell Drummond Stroudley Wainwright Drummond Herbert Walker Brighton Belle Pullman Car Blood & Custard Blood and Custard 1 2 3 4 5 Crimson Lake Cream CLC  model railway Southern Railway Southern Region British Rail SR BR(S) LBSCR LB&SCR LSWR LS&WR SECR SE&CR Railway Locomotives Carriages Returant Cars EMU Southern Electric Steam trains Bulleid Maunsell Drummond Stroudley Wainwright Drummond Herbert Walker Brighton Belle Pullman Car Blood & Custard Blood and Custard 1 2 3 4 5 Crimson Lake Cream CLC  model railway Southern Railway Southern Region British Rail SR BR(S) LBSCR LB&SCR LSWR LS&WR SECR SE&CR Railway Locomotives Carriages Returant Cars EMU Southern Electric Steam trains Bulleid Maunsell Drummond Stroudley Wainwright Drummond Herbert Walker Brighton Belle Pullman Car Blood & Custard Blood and Custard 1 2 3 4 5 Crimson Lake Cream CLC  model railway Southern Railway Southern Region British Rail SR BR(S) LBSCR LB&SCR LSWR LS&WR SECR SE&CR Railway Locomotives Carriages Returant Cars EMU Southern Electric Steam trains Bulleid Maunsell Drummond Stroudley Wainwright Drummond Herbert Walker Brighton Belle Pullman Car Blood & Custard Blood and Custard 1 2 3 4 5 Crimson Lake Cream CLC  model railway Southern Railway Southern Region British Rail SR BR(S) LBSCR LB&SCR LSWR LS&WR SECR SE&CR Railway Locomotives Carriages Returant Cars EMU Southern Electric Steam trains Bulleid Maunsell Drummond Stroudley Wainwright Drummond Herbert Walker Brighton Belle Pullman Car Blood & Custard Blood and Custard 1 2 3 4 5 Crimson Lake Cream CLC  model railway Southern Railway Southern Region British Rail SR BR(S) LBSCR LB&SCR LSWR LS&WR SECR SE&CR Railway Locomotives Carriages Returant Cars EMU Southern Electric Steam trains Bulleid Maunsell Drummond Stroudley Wainwright Drummond Herbert Walker Brighton Belle Pullman Car Blood & Custard Blood and Custard 1 2 3 4 5 Crimson Lake Cream CLC  model railway Southern Railway Southern Region British Rail SR BR(S) LBSCR LB&SCR LSWR LS&WR SECR SE&CR Railway Locomotives Carriages Returant Cars EMU Southern Electric Steam trains Bulleid Maunsell Drummond Stroudley Wainwright Drummond Herbert Walker Brighton Belle Pullman Car Blood & Custard Blood and Custard 1 2 3 4 5 Crimson Lake Cream CLC  model railway Southern Railway Southern Region British Rail SR BR(S) LBSCR LB&SCR LSWR LS&WR SECR SE&CR Railway Locomotives Carriages Returant Cars EMU Southern Electric Steam trains Bulleid Maunsell Drummond Stroudley Wainwright Drummond Herbert Walker Brighton Belle Pullman Car Blood & Custard Blood and Custard 1 2 3 4 5 Crimson Lake Cream CLC  model railway Southern Railway Southern Region British Rail SR BR(S) LBSCR LB&SCR LSWR LS&WR SECR SE&CR Railway Locomotives Carriages Returant Cars EMU Southern Electric Steam trains Bulleid Maunsell Drummond Stroudley Wainwright Drummond Herbert Walker Brighton Belle Pullman Car Blood & Custard Blood and Custard 1 2 3 4 5 Crimson Lake Cream CLC  model railway Southern Railway Southern Region British Rail SR BR(S) LBSCR LB&SCR LSWR LS&WR SECR SE&CR Railway Locomotives Carriages Returant Cars EMU Southern Electric Steam trains Bulleid Maunsell Drummond Stroudley Wainwright Drummond Herbert Walker Brighton Belle Pullman Car Blood & Custard Blood and Custard 1 2 3 4 5 Crimson Lake Cream CLC  model railway Southern Railway Southern Region British Rail SR BR(S) LBSCR LB&SCR LSWR LS&WR SECR SE&CR Railway Locomotives Carriages Returant Cars EMU Southern Electric Steam trains Bulleid Maunsell Drummond Stroudley Wainwright Drummond Herbert Walker Brighton Belle Pullman Car Blood & Custard Blood and Custard 1 2 3 4 5 Crimson Lake Cream CLC  model railway Southern Railway Southern Region British Rail SR BR(S) LBSCR LB&SCR LSWR LS&WR SECR SE&CR Railway Locomotives Carriages Returant Cars EMU Southern Electric Steam trains Bulleid Maunsell Drummond Stroudley Wainwright Drummond Herbert Walker Brighton Belle Pullman Car Blood & Custard Blood and Custard 1 2 3 4 5 Crimson Lake Cream CLC  model railway Southern Railway Southern Region British Rail SR BR(S) LBSCR LB&SCR LSWR LS&WR SECR SE&CR Railway Locomotives Carriages Returant Cars EMU Southern Electric Steam trains Bulleid Maunsell Drummond Stroudley Wainwright Drummond Herbert Walker Brighton Belle Pullman Car Blood & Custard Blood and Custard 1 2 3 4 5 Crimson Lake Cream CLC  model railway Southern Railway Southern Region British Rail SR BR(S) LBSCR LB&SCR LSWR LS&WR SECR SE&CR Railway Locomotives Carriages Returant Cars EMU Southern Electric Steam trains Bulleid Maunsell Drummond Stroudley Wainwright Drummond Herbert Walker Brighton Belle Pullman Car Blood & Custard Blood and Custard 1 2 3 4 5 Crimson Lake Cream CLC  model railway Southern Railway Southern Region British Rail SR BR(S) LBSCR LB&SCR LSWR LS&WR SECR SE&CR Railway Locomotives Carriages Returant Cars EMU Southern Electric Steam trains Bulleid Maunsell Drummond Stroudley Wainwright Drummond Herbert Walker Brighton Belle Pullman Car Blood & Custard Blood and Custard 1 2 3 4 5 Crimson Lake Cream CLC  model railway Southern Railway Southern Region British Rail SR BR(S) LBSCR LB&SCR LSWR LS&WR SECR SE&CR Railway Locomotives Carriages Returant Cars EMU Southern Electric Steam trains Bulleid Maunsell Drummond Stroudley Wainwright Drummond Herbert Walker Brighton Belle Pullman Car Blood & Custard Blood and Custard 1 2 3 4 5 Crimson Lake Cream CLC  model railway Southern Railway Southern Region British Rail SR BR(S) LBSCR LB&SCR LSWR LS&WR SECR SE&CR Railway Locomotives Carriages Returant Cars EMU Southern Electric Steam trains Bulleid Maunsell Drummond Stroudley Wainwright Drummond Herbert Walker Brighton Belle Pullman Car Blood & Custard Blood and Custard 1 2 3 4 5 Crimson Lake Cream CLC  model railway Southern Railway Southern Region British Rail SR BR(S) LBSCR LB&SCR LSWR LS&WR SECR SE&CR Railway Locomotives Carriages Returant Cars EMU Southern Electric Steam trains Bulleid Maunsell Drummond Stroudley Wainwright Drummond Herbert Walker Brighton Belle Pullman Car Blood & Custard Blood and Custard 1 2 3 4 5 Crimson Lake Cream CLC  model railway Southern Railway Southern Region British Rail SR BR(S) LBSCR LB&SCR LSWR LS&WR SECR SE&CR Railway Locomotives Carriages Returant Cars EMU Southern Electric Steam trains Bulleid Maunsell Drummond Stroudley Wainwright Drummond Herbert Walker Brighton Belle Pullman Car Blood & Custard Blood and Custard 1 2 3 4 5 Crimson Lake Cream CLC  model railway Southern Railway Southern Region British Rail SR BR(S) LBSCR LB&SCR LSWR LS&WR SECR SE&CR Railway Locomotives Carriages Returant Cars EMU Southern Electric Steam trains Bulleid Maunsell Drummond Stroudley Wainwright Drummond Herbert Walker Brighton Belle Pullman Car Blood & Custard Blood and Custard 1 2 3 4 5 Crimson Lake Cream CLC  model railway Southern Railway Southern Region British Rail SR BR(S) LBSCR LB&SCR LSWR LS&WR SECR SE&CR Railway Locomotives Carriages Returant Cars EMU Southern Electric Steam trains Bulleid Maunsell Drummond Stroudley Wainwright Drummond Herbert Walker Brighton Belle Pullman Car Blood & Custard Blood and Custard 1 2 3 4 5 Crimson Lake Cream CLC  model railway Southern Railway Southern Region British Rail SR BR(S) LBSCR LB&SCR LSWR LS&WR SECR SE&CR Railway Locomotives Carriages Returant Cars EMU Southern Electric Steam trains Bulleid Maunsell Drummond Stroudley Wainwright Drummond Herbert Walker Brighton Belle Pullman Car Blood & Custard Blood and Custard 1 2 3 4 5 Crimson Lake Cream CLC  model railway Southern Railway Southern Region British Rail SR BR(S) LBSCR LB&SCR LSWR LS&WR SECR SE&CR Railway Locomotives Carriages Returant Cars EMU Southern Electric Steam trains Bulleid Maunsell Drummond Stroudley Wainwright Drummond Herbert Walker Brighton Belle Pullman Car Blood & Custard Blood and Custard 1 2 3 4 5 Crimson Lake Cream CLC  model railway Southern Railway Southern Region British Rail SR BR(S) LBSCR LB&SCR LSWR LS&WR SECR SE&CR Railway Locomotives Carriages Returant Cars EMU Southern Electric Steam trains Bulleid Maunsell Drummond Stroudley Wainwright Drummond Herbert Walker Brighton Belle Pullman Car Blood & Custard Blood and Custard 1 2 3 4 5 Crimson Lake Cream CLC  model railway Southern Railway Southern Region British Rail SR BR(S) LBSCR LB&SCR LSWR LS&WR SECR SE&CR Railway Locomotives Carriages Returant Cars EMU Southern Electric Steam trains Bulleid Maunsell Drummond Stroudley Wainwright Drummond Herbert Walker Brighton Belle Pullman Car Blood & Custard Blood and Custard 1 2 3 4 5 Crimson Lake Cream CLC  model railway Southern Railway Southern Region British Rail SR BR(S) LBSCR LB&SCR LSWR LS&WR SECR SE&CR Railway Locomotives Carriages Returant Cars EMU Southern Electric Steam trains Bulleid Maunsell Drummond Stroudley Wainwright Drummond Herbert Walker Brighton Belle Pullman Car Blood & Custard Blood and Custard 1 2 3 4 5 Crimson Lake Cream CLC  model railway Southern Railway Southern Region British Rail SR BR(S) LBSCR LB&SCR LSWR LS&WR SECR SE&CR Railway Locomotives Carriages Returant Cars EMU Southern Electric Steam trains Bulleid Maunsell Drummond Stroudley Wainwright Drummond Herbert Walker Brighton Belle Pullman Car Blood & Custard Blood and Custard 1 2 3 4 5 Crimson Lake Cream CLC  model railway Southern Railway Southern Region British Rail SR BR(S) LBSCR LB&SCR LSWR LS&WR SECR SE&CR Railway Locomotives Carriages Returant Cars EMU Southern Electric Steam trains Bulleid Maunsell Drummond Stroudley Wainwright Drummond Herbert Walker Brighton Belle Pullman Car Blood & Custard Blood and Custard 1 2 3 4 5 Crimson Lake Cream CLC  model railway Southern Railway Southern Region British Rail SR BR(S) LBSCR LB&SCR LSWR LS&WR SECR SE&CR Railway Locomotives Carriages Returant Cars EMU Southern Electric Steam trains Bulleid Maunsell Drummond Stroudley Wainwright Drummond Herbert Walker Brighton Belle Pullman Car Blood & Custard Blood and Custard 1 2 3 4 5 Crimson Lake Cream CLC  model railway Southern Railway Southern Region British Rail SR BR(S) LBSCR LB&SCR LSWR LS&WR SECR SE&CR Railway Locomotives Carriages Returant Cars EMU Southern Electric Steam trains Bulleid Maunsell Drummond Stroudley Wainwright Drummond Herbert Walker Brighton Belle Pullman Car Blood & Custard Blood and Custard 1 2 3 4 5 Crimson Lake Cream CLC  model railway Southern Railway Southern Region British Rail SR BR(S) LBSCR LB&SCR LSWR LS&WR SECR SE&CR Railway Locomotives Carriages Returant Cars EMU Southern Electric Steam trains Bulleid Maunsell Drummond Stroudley Wainwright Drummond Herbert Walker Brighton Belle Pullman Car Blood & Custard Blood and Custard 1 2 3 4 5 Crimson Lake Cream CLC  model railway Southern Railway Southern Region British Rail SR BR(S) LBSCR LB&SCR LSWR LS&WR SECR SE&CR Railway Locomotives Carriages Returant Cars EMU Southern Electric Steam trains Bulleid Maunsell Drummond Stroudley Wainwright Drummond Herbert Walker Brighton Belle Pullman Car Blood & Custard Blood and Custard 1 2 3 4 5 Crimson Lake Cream CLC  model railway Southern Railway Southern Region British Rail SR BR(S) LBSCR LB&SCR LSWR LS&WR SECR SE&CR Railway Locomotives Carriages Returant Cars EMU Southern Electric Steam trains Bulleid Maunsell Drummond Stroudley Wainwright Drummond Herbert Walker Brighton Belle Pullman Car Blood & Custard Blood and Custard 1 2 3 4 5 Crimson Lake Cream CLC  model railway Southern Railway Southern Region British Rail SR BR(S) LBSCR LB&SCR LSWR LS&WR SECR SE&CR Railway Locomotives Carriages Returant Cars EMU Southern Electric Steam trains Bulleid Maunsell Drummond Stroudley Wainwright Drummond Herbert Walker Brighton Belle Pullman Car Blood & Custard Blood and Custard 1 2 3 4 5 Crimson Lake Cream CLC  model railway Southern Railway Southern Region British Rail SR BR(S) LBSCR LB&SCR LSWR LS&WR SECR SE&CR Railway Locomotives Carriages Returant Cars EMU Southern Electric Steam trains Bulleid Maunsell Drummond Stroudley Wainwright Drummond Herbert Walker Brighton Belle Pullman Car Blood & Custard Blood and Custard 1 2 3 4 5 Crimson Lake Cream CLC  model railway Southern Railway Southern Region British Rail SR BR(S) LBSCR LB&SCR LSWR LS&WR SECR SE&CR Railway Locomotives Carriages Returant Cars EMU Southern Electric Steam trains Bulleid Maunsell Drummond Stroudley Wainwright Drummond Herbert Walker Brighton Belle Pullman Car Blood & Custard Blood and Custard 1 2 3 4 5 Crimson Lake Cream CLC  model railway Southern Railway Southern Region British Rail SR BR(S) LBSCR LB&SCR LSWR LS&WR SECR SE&CR Railway Locomotives Carriages Returant Cars EMU Southern Electric Steam trains Bulleid Maunsell Drummond Stroudley Wainwright Drummond Herbert Walker Brighton Belle Pullman Car Blood & Custard Blood and Custard 1 2 3 4 5 Crimson Lake Cream CLC  model railway Southern Railway Southern Region British Rail SR BR(S) LBSCR LB&SCR LSWR LS&WR SECR SE&CR Railway Locomotives Carriages Returant Cars EMU Southern Electric Steam trains Bulleid Maunsell Drummond Stroudley Wainwright Drummond Herbert Walker Brighton Belle Pullman Car Blood & Custard Blood and Custard 1 2 3 4 5 Crimson Lake Cream CLC  model railway Southern Railway Southern Region British Rail SR BR(S) LBSCR LB&SCR LSWR LS&WR SECR SE&CR Railway Locomotives Carriages Returant Cars EMU Southern Electric Steam trains Bulleid Maunsell Drummond Stroudley Wainwright Drummond Herbert Walker Brighton Belle Pullman Car Blood & Custard Blood and Custard 1 2 3 4 5 Crimson Lake Cream CLC  model railway Southern Railway Southern Region British Rail SR BR(S) LBSCR LB&SCR LSWR LS&WR SECR SE&CR Railway Locomotives Carriages Returant Cars EMU Southern Electric Steam trains Bulleid Maunsell Drummond Stroudley Wainwright Drummond Herbert Walker Brighton Belle Pullman Car Blood & Custard Blood and Custard 1 2 3 4 5 Crimson Lake Cream CLC  model railway Southern Railway Southern Region British Rail SR BR(S) LBSCR LB&SCR LSWR LS&WR SECR SE&CR Railway Locomotives Carriages Returant Cars EMU Southern Electric Steam trains Bulleid Maunsell Drummond Stroudley Wainwright Drummond Herbert Walker Brighton Belle Pullman Car Blood & Custard Blood and Custard 1 2 3 4 5 Crimson Lake Cream CLC  model railway Southern Railway Southern Region British Rail SR BR(S) LBSCR LB&SCR LSWR LS&WR SECR SE&CR Railway Locomotives Carriages Returant Cars EMU Southern Electric Steam trains Bulleid Maunsell Drummond Stroudley Wainwright Drummond Herbert Walker Brighton Belle Pullman Car Blood & Custard Blood and Custard 1 2 3 4 5 Crimson Lake Cream CLC  model railway Southern Railway Southern Region British Rail SR BR(S) LBSCR LB&SCR LSWR LS&WR SECR SE&CR Railway Locomotives Carriages Returant Cars EMU Southern Electric Steam trains Bulleid Maunsell Drummond Stroudley Wainwright Drummond Herbert Walker Brighton Belle Pullman Car Blood & Custard Blood and Custard 1 2 3 4 5 Crimson Lake Cream CLC  model railway Southern Railway Southern Region British Rail SR BR(S) LBSCR LB&SCR LSWR LS&WR SECR SE&CR Railway Locomotives Carriages Returant Cars EMU Southern Electric Steam trains Bulleid Maunsell Drummond Stroudley Wainwright Drummond Herbert Walker Brighton Belle Pullman Car Blood & Custard Blood and Custard 1 2 3 4 5 Crimson Lake Cream CLC  model railway Southern Railway Southern Region British Rail SR BR(S) LBSCR LB&SCR LSWR LS&WR SECR SE&CR Railway Locomotives Carriages Returant Cars EMU Southern Electric Steam trains Bulleid Maunsell Drummond Stroudley Wainwright Drummond Herbert Walker Brighton Belle Pullman Car Blood & Custard Blood and Custard 1 2 3 4 5 Crimson Lake Cream CLC  model railway Southern Railway Southern Region British Rail SR BR(S) LBSCR LB&SCR LSWR LS&WR SECR SE&CR Railway Locomotives Carriages Returant Cars EMU Southern Electric Steam trains Bulleid Maunsell Drummond Stroudley Wainwright Drummond Herbert Walker Brighton Belle Pullman Car Blood & Custard Blood and Custard 1 2 3 4 5 Crimson Lake Cream CLC  model railway Southern Railway Southern Region British Rail SR BR(S) LBSCR LB&SCR LSWR LS&WR SECR SE&CR Railway Locomotives Carriages Returant Cars EMU Southern Electric Steam trains Bulleid Maunsell Drummond Stroudley Wainwright Drummond Herbert Walker Brighton Belle Pullman Car Blood & Custard Blood and Custard 1 2 3 4 5 Crimson Lake Cream CLC  model railway Southern Railway Southern Region British Rail SR BR(S) LBSCR LB&SCR LSWR LS&WR SECR SE&CR Railway Locomotives Carriages Returant Cars EMU Southern Electric Steam trains Bulleid Maunsell Drummond Stroudley Wainwright Drummond Herbert Walker Brighton Belle Pullman Car Blood & Custard Blood and Custard 1 2 3 4 5 Crimson Lake Cream CLC  model railway Southern Railway Southern Region British Rail SR BR(S) LBSCR LB&SCR LSWR LS&WR SECR SE&CR Railway Locomotives Carriages Returant Cars EMU Southern Electric Steam trains Bulleid Maunsell Drummond Stroudley Wainwright Drummond Herbert Walker Brighton Belle Pullman Car Blood & Custard Blood and Custard 1 2 3 4 5 Crimson Lake Cream CLC  model railway Southern Railway Southern Region British Rail SR BR(S) LBSCR LB&SCR LSWR LS&WR SECR SE&CR Railway Locomotives Carriages Returant Cars EMU Southern Electric Steam trains Bulleid Maunsell Drummond Stroudley Wainwright Drummond Herbert Walker Brighton Belle Pullman Car Blood & Custard Blood and Custard 1 2 3 4 5 Crimson Lake Cream CLC  model railway Southern Railway Southern Region British Rail SR BR(S) LBSCR LB&SCR LSWR LS&WR SECR SE&CR Railway Locomotives Carriages Returant Cars EMU Southern Electric Steam trains Bulleid Maunsell Drummond Stroudley Wainwright Drummond Herbert Walker Brighton Belle Pullman Car Blood & Custard Blood and Custard 1 2 3 4 5 Crimson Lake Cream CLC  model railway Southern Railway Southern Region British Rail SR BR(S) LBSCR LB&SCR LSWR LS&WR SECR SE&CR Railway Locomotives Carriages Returant Cars EMU Southern Electric Steam trains Bulleid Maunsell Drummond Stroudley Wainwright Drummond Herbert Walker Brighton Belle Pullman Car Blood & Custard Blood and Custard 1 2 3 4 5 Crimson Lake Cream CLC  model railway Southern Railway Southern Region British Rail SR BR(S) LBSCR LB&SCR LSWR LS&WR SECR SE&CR Railway Locomotives Carriages Returant Cars EMU Southern Electric Steam trains Bulleid Maunsell Drummond Stroudley Wainwright Drummond Herbert Walker Brighton Belle Pullman Car Blood & Custard Blood and Custard 1 2 3 4 5 Crimson Lake Cream CLC  model railway Southern Railway Southern Region British Rail SR BR(S) LBSCR LB&SCR LSWR LS&WR SECR SE&CR Railway Locomotives Carriages Returant Cars EMU Southern Electric Steam trains Bulleid Maunsell Drummond Stroudley Wainwright Drummond Herbert Walker Brighton Belle Pullman Car Blood & Custard Blood and Custard 1 2 3 4 5 Crimson Lake Cream CLC  model railway Southern Railway Southern Region British Rail SR BR(S) LBSCR LB&SCR LSWR LS&WR SECR SE&CR Railway Locomotives Carriages Returant Cars EMU Southern Electric Steam trains Bulleid Maunsell Drummond Stroudley Wainwright Drummond Herbert Walker Brighton Belle Pullman Car Blood & Custard Blood and Custard 1 2 3 4 5 Crimson Lake Cream CLC  model railway Southern Railway Southern Region British Rail SR BR(S) LBSCR LB&SCR LSWR LS&WR SECR SE&CR Railway Locomotives Carriages Returant Cars EMU Southern Electric Steam trains Bulleid Maunsell Drummond Stroudley Wainwright Drummond Herbert Walker Brighton Belle Pullman Car Blood & Custard Blood and Custard 1 2 3 4 5 Crimson Lake Cream CLC  model railway Southern Railway Southern Region British Rail SR BR(S) LBSCR LB&SCR LSWR LS&WR SECR SE&CR Railway Locomotives Carriages Returant Cars EMU Southern Electric Steam trains Bulleid Maunsell Drummond Stroudley Wainwright Drummond Herbert Walker Brighton Belle Pullman Car Blood & Custard Blood and Custard 1 2 3 4 5 Crimson Lake Cream CLC  model railway Southern Railway Southern Region British Rail SR BR(S) LBSCR LB&SCR LSWR LS&WR SECR SE&CR Railway Locomotives Carriages Returant Cars EMU Southern Electric Steam trains Bulleid Maunsell Drummond Stroudley Wainwright Drummond Herbert Walker Brighton Belle Pullman Car Blood & Custard Blood and Custard 1 2 3 4 5 Crimson Lake Cream CLC  model railway Southern Railway Southern Region British Rail SR BR(S) LBSCR LB&SCR LSWR LS&WR SECR SE&CR Railway Locomotives Carriages Returant Cars EMU Southern Electric Steam trains Bulleid Maunsell Drummond Stroudley Wainwright Drummond Herbert Walker Brighton Belle Pullman Car Blood & Custard Blood and Custard 1 2 3 4 5 Crimson Lake Cream CLC  model railway Southern Railway Southern Region British Rail SR BR(S) LBSCR LB&SCR LSWR LS&WR SECR SE&CR Railway Locomotives Carriages Returant Cars EMU Southern Electric Steam trains Bulleid Maunsell Drummond Stroudley Wainwright Drummond Herbert Walker Brighton Belle Pullman Car Blood & Custard Blood and Custard 1 2 3 4 5 Crimson Lake Cream CLC  model railway Southern Railway Southern Region British Rail SR BR(S) LBSCR LB&SCR LSWR LS&WR SECR SE&CR Railway Locomotives Carriages Returant Cars EMU Southern Electric Steam trains Bulleid Maunsell Drummond Stroudley Wainwright Drummond Herbert Walker Brighton Belle Pullman Car Blood & Custard Blood and Custard 1 2 3 4 5 Crimson Lake Cream CLC  model railway Southern Railway Southern Region British Rail SR BR(S) LBSCR LB&SCR LSWR LS&WR SECR SE&CR Railway Locomotives Carriages Returant Cars EMU Southern Electric Steam trains Bulleid Maunsell Drummond Stroudley Wainwright Drummond Herbert Walker Brighton Belle Pullman Car Blood & Custard Blood and Custard 1 2 3 4 5 Crimson Lake Cream CLC  model railway Southern Railway Southern Region British Rail SR BR(S) LBSCR LB&SCR LSWR LS&WR SECR SE&CR Railway Locomotives Carriages Returant Cars EMU Southern Electric Steam trains Bulleid Maunsell Drummond Stroudley Wainwright Drummond Herbert Walker Brighton Belle Pullman Car Blood & Custard Blood and Custard 1 2 3 4 5 Crimson Lake Cream CLC  model railway Southern Railway Southern Region British Rail SR BR(S) LBSCR LB&SCR LSWR LS&WR SECR SE&CR Railway Locomotives Carriages Returant Cars EMU Southern Electric Steam trains Bulleid Maunsell Drummond Stroudley Wainwright Drummond Herbert Walker Brighton Belle Pullman Car Blood & Custard Blood and Custard 1 2 3 4 5 Crimson Lake Cream CLC  model railway Southern Railway Southern Region British Rail SR BR(S) LBSCR LB&SCR LSWR LS&WR SECR SE&CR Railway Locomotives Carriages Returant Cars EMU Southern Electric Steam trains Bulleid Maunsell Drummond Stroudley Wainwright Drummond Herbert Walker Brighton Belle Pullman Car Blood & Custard Blood and Custard 1 2 3 4 5 Crimson Lake Cream CLC  model railway Southern Railway Southern Region British Rail SR BR(S) LBSCR LB&SCR LSWR LS&WR SECR SE&CR Railway Locomotives Carriages Returant Cars EMU Southern Electric Steam trains Bulleid Maunsell Drummond Stroudley Wainwright Drummond Herbert Walker Brighton Belle Pullman Car Blood & Custard Blood and Custard 1 2 3 4 5 Crimson Lake Cream CLC  model railway Southern Railway Southern Region British Rail SR BR(S) LBSCR LB&SCR LSWR LS&WR SECR SE&CR Railway Locomotives Carriages Returant Cars EMU Southern Electric Steam trains Bulleid Maunsell Drummond Stroudley Wainwright Drummond Herbert Walker Brighton Belle Pullman Car Blood & Custard Blood and Custard 1 2 3 4 5 Crimson Lake Cream CLC  model railway Southern Railway Southern Region British Rail SR BR(S) LBSCR LB&SCR LSWR LS&WR SECR SE&CR Railway Locomotives Carriages Returant Cars EMU Southern Electric Steam trains Bulleid Maunsell Drummond Stroudley Wainwright Drummond Herbert Walker Brighton Belle Pullman Car Blood & Custard Blood and Custard 1 2 3 4 5 Crimson Lake Cream CLC  model railway Southern Railway Southern Region British Rail SR BR(S) LBSCR LB&SCR LSWR LS&WR SECR SE&CR Railway Locomotives Carriages Returant Cars EMU Southern Electric Steam trains Bulleid Maunsell Drummond Stroudley Wainwright Drummond Herbert Walker Brighton Belle Pullman Car Blood & Custard Blood and Custard 1 2 3 4 5 Crimson Lake Cream CLC  model railway Southern Railway Southern Region British Rail SR BR(S) LBSCR LB&SCR LSWR LS&WR SECR SE&CR Railway Locomotives Carriages Returant Cars EMU Southern Electric Steam trains Bulleid Maunsell Drummond Stroudley Wainwright Drummond Herbert Walker Brighton Belle Pullman Car Blood & Custard Blood and Custard 1 2 3 4 5 Crimson Lake Cream CLC  model railway Southern Railway Southern Region British Rail SR BR(S) LBSCR LB&SCR LSWR LS&WR SECR SE&CR Railway Locomotives Carriages Returant Cars EMU Southern Electric Steam trains Bulleid Maunsell Drummond Stroudley Wainwright Drummond Herbert Walker Brighton Belle Pullman Car Blood & Custard Blood and Custard 1 2 3 4 5 Crimson Lake Cream CLC  model railway Southern Railway Southern Region British Rail SR BR(S) LBSCR LB&SCR LSWR LS&WR SECR SE&CR Railway Locomotives Carriages Returant Cars EMU Southern Electric Steam trains Bulleid Maunsell Drummond Stroudley Wainwright Drummond Herbert Walker Brighton Belle Pullman Car Blood & Custard Blood and Custard 1 2 3 4 5 Crimson Lake Cream CLC  model railway Southern Railway Southern Region British Rail SR BR(S) LBSCR LB&SCR LSWR LS&WR SECR SE&CR Railway Locomotives Carriages Returant Cars EMU Southern Electric Steam trains Bulleid Maunsell Drummond Stroudley Wainwright Drummond Herbert Walker Brighton Belle Pullman Car Blood & Custard Blood and Custard 1 2 3 4 5 Crimson Lake Cream CLC  model railway Southern Railway Southern Region British Rail SR BR(S) LBSCR LB&SCR LSWR LS&WR SECR SE&CR Railway Locomotives Carriages Returant Cars EMU Southern Electric Steam trains Bulleid Maunsell Drummond Stroudley Wainwright Drummond Herbert Walker Brighton Belle Pullman Car Blood & Custard Blood and Custard 1 2 3 4 5 Crimson Lake Cream CLC  model railway Southern Railway Southern Region British Rail SR BR(S) LBSCR LB&SCR LSWR LS&WR SECR SE&CR Railway Locomotives Carriages Returant Cars EMU Southern Electric Steam trains Bulleid Maunsell Drummond Stroudley Wainwright Drummond Herbert Walker Brighton Belle Pullman Car Blood & Custard Blood and Custard 1 2 3 4 5 Crimson Lake Cream CLC  model railway Southern Railway Southern Region British Rail SR BR(S) LBSCR LB&SCR LSWR LS&WR SECR SE&CR Railway Locomotives Carriages Returant Cars EMU Southern Electric Steam trains Bulleid Maunsell Drummond Stroudley Wainwright Drummond Herbert Walker Brighton Belle Pullman Car Blood & Custard Blood and Custard 1 2 3 4 5 Crimson Lake Cream CLC  model railway Southern Railway Southern Region British Rail SR BR(S) LBSCR LB&SCR LSWR LS&WR SECR SE&CR Railway Locomotives Carriages Returant Cars EMU Southern Electric Steam trains Bulleid Maunsell Drummond Stroudley Wainwright Drummond Herbert Walker Brighton Belle Pullman Car Blood & Custard Blood and Custard 1 2 3 4 5 Crimson Lake Cream CLC  model railway Southern Railway Southern Region British Rail SR BR(S) LBSCR LB&SCR LSWR LS&WR SECR SE&CR Railway Locomotives Carriages Returant Cars EMU Southern Electric Steam trains Bulleid Maunsell Drummond Stroudley Wainwright Drummond Herbert Walker Brighton Belle Pullman Car Blood & Custard Blood and Custard 1 2 3 4 5 Crimson Lake Cream CLC  model railway Southern Railway Southern Region British Rail SR BR(S) LBSCR LB&SCR LSWR LS&WR SECR SE&CR Railway Locomotives Carriages Returant Cars EMU Southern Electric Steam trains Bulleid Maunsell Drummond Stroudley Wainwright Drummond Herbert Walker Brighton Belle Pullman Car Blood & Custard Blood and Custard 1 2 3 4 5 Crimson Lake Cream CLC  model railway Southern Railway Southern Region British Rail SR BR(S) LBSCR LB&SCR LSWR LS&WR SECR SE&CR Railway Locomotives Carriages Returant Cars EMU Southern Electric Steam trains Bulleid Maunsell Drummond Stroudley Wainwright Drummond Herbert Walker Brighton Belle Pullman Car Blood & Custard Blood and Custard 1 2 3 4 5 Crimson Lake Cream CLC  model railway Southern Railway Southern Region British Rail SR BR(S) LBSCR LB&SCR LSWR LS&WR SECR SE&CR Railway Locomotives Carriages Returant Cars EMU Southern Electric Steam trains Bulleid Maunsell Drummond Stroudley Wainwright Drummond Herbert Walker Brighton Belle Pullman Car Blood & Custard Blood and Custard 1 2 3 4 5 Crimson Lake Cream CLC  model railway Southern Railway Southern Region British Rail SR BR(S) LBSCR LB&SCR LSWR LS&WR SECR SE&CR Railway Locomotives Carriages Returant Cars EMU Southern Electric Steam trains Bulleid Maunsell Drummond Stroudley Wainwright Drummond Herbert Walker Brighton Belle Pullman Car Blood & Custard Blood and Custard 1 2 3 4 5 Crimson Lake Cream CLC  model railway Southern Railway Southern Region British Rail SR BR(S) LBSCR LB&SCR LSWR LS&WR SECR SE&CR Railway Locomotives Carriages Returant Cars EMU Southern Electric Steam trains Bulleid Maunsell Drummond Stroudley Wainwright Drummond Herbert Walker Brighton Belle Pullman Car Blood & Custard Blood and Custard 1 2 3 4 5 Crimson Lake Cream CLC  model railway Southern Railway Southern Region British Rail SR BR(S) LBSCR LB&SCR LSWR LS&WR SECR SE&CR Railway Locomotives Carriages Returant Cars EMU Southern Electric Steam trains Bulleid Maunsell Drummond Stroudley Wainwright Drummond Herbert Walker Brighton Belle Pullman Car Blood & Custard Blood and Custard 1 2 3 4 5 Crimson Lake Cream CLC  model railway Southern Railway Southern Region British Rail SR BR(S) LBSCR LB&SCR LSWR LS&WR SECR SE&CR Railway Locomotives Carriages Returant Cars EMU Southern Electric Steam trains Bulleid Maunsell Drummond Stroudley Wainwright Drummond Herbert Walker Brighton Belle Pullman Car Blood & Custard Blood and Custard 1 2 3 4 5 Crimson Lake Cream CLC  model railway Southern Railway Southern Region British Rail SR BR(S) LBSCR LB&SCR LSWR LS&WR SECR SE&CR Railway Locomotives Carriages Returant Cars EMU Southern Electric Steam trains Bulleid Maunsell Drummond Stroudley Wainwright Drummond Herbert Walker Brighton Belle Pullman Car Blood & Custard Blood and Custard 1 2 3 4 5 Crimson Lake Cream CLC  model railway Southern Railway Southern Region British Rail SR BR(S) LBSCR LB&SCR LSWR LS&WR SECR SE&CR Railway Locomotives Carriages Returant Cars EMU Southern Electric Steam trains Bulleid Maunsell Drummond Stroudley Wainwright Drummond Herbert Walker Brighton Belle Pullman Car Blood & Custard Blood and Custard 1 2 3 4 5 Crimson Lake Cream CLC  model railway Southern Railway Southern Region British Rail SR BR(S) LBSCR LB&SCR LSWR LS&WR SECR SE&CR Railway Locomotives Carriages Returant Cars EMU Southern Electric Steam trains Bulleid Maunsell Drummond Stroudley Wainwright Drummond Herbert Walker Brighton Belle Pullman Car Blood & Custard Blood and Custard 1 2 3 4 5 Crimson Lake Cream CLC  model railway Southern Railway Southern Region British Rail SR BR(S) LBSCR LB&SCR LSWR LS&WR SECR SE&CR Railway Locomotives Carriages Returant Cars EMU Southern Electric Steam trains Bulleid Maunsell Drummond Stroudley Wainwright Drummond Herbert Walker Brighton Belle Pullman Car Blood & Custard Blood and Custard 1 2 3 4 5 Crimson Lake Cream CLC  model railway Southern Railway Southern Region British Rail SR BR(S) LBSCR LB&SCR LSWR LS&WR SECR SE&CR Railway Locomotives Carriages Returant Cars EMU Southern Electric Steam trains Bulleid Maunsell Drummond Stroudley Wainwright Drummond Herbert Walker Brighton Belle Pullman Car Blood & Custard Blood and Custard 1 2 3 4 5 Crimson Lake Cream CLC  model railway Southern Railway Southern Region British Rail SR BR(S) LBSCR LB&SCR LSWR LS&WR SECR SE&CR Railway Locomotives Carriages Returant Cars EMU Southern Electric Steam trains Bulleid Maunsell Drummond Stroudley Wainwright Drummond Herbert Walker Brighton Belle Pullman Car Blood & Custard Blood and Custard 1 2 3 4 5 Crimson Lake Cream CLC  model railway Southern Railway Southern Region British Rail SR BR(S) LBSCR LB&SCR LSWR LS&WR SECR SE&CR Railway Locomotives Carriages Returant Cars EMU Southern Electric Steam trains Bulleid Maunsell Drummond Stroudley Wainwright Drummond Herbert Walker Brighton Belle Pullman Car Blood & Custard Blood and Custard 1 2 3 4 5 Crimson Lake Cream CLC  model railway Southern Railway Southern Region British Rail SR BR(S) LBSCR LB&SCR LSWR LS&WR SECR SE&CR Railway Locomotives Carriages Returant Cars EMU Southern Electric Steam trains Bulleid Maunsell Drummond Stroudley Wainwright Drummond Herbert Walker Brighton Belle Pullman Car Blood & Custard Blood and Custard 1 2 3 4 5 Crimson Lake Cream CLC  model railway Southern Railway Southern Region British Rail SR BR(S) LBSCR LB&SCR LSWR LS&WR SECR SE&CR Railway Locomotives Carriages Returant Cars EMU Southern Electric Steam trains Bulleid Maunsell Drummond Stroudley Wainwright Drummond Herbert Walker Brighton Belle Pullman Car Blood & Custard Blood and Custard 1 2 3 4 5 Crimson Lake Cream CLC  model railway Southern Railway Southern Region British Rail SR BR(S) LBSCR LB&SCR LSWR LS&WR SECR SE&CR Railway Locomotives Carriages Returant Cars EMU Southern Electric Steam trains Bulleid Maunsell Drummond Stroudley Wainwright Drummond Herbert Walker Brighton Belle Pullman Car Blood & Custard Blood and Custard 1 2 3 4 5 Crimson Lake Cream CLC  model railway Southern Railway Southern Region British Rail SR BR(S) LBSCR LB&SCR LSWR LS&WR SECR SE&CR Railway Locomotives Carriages Returant Cars EMU Southern Electric Steam trains Bulleid Maunsell Drummond Stroudley Wainwright Drummond Herbert Walker Brighton Belle Pullman Car Blood & Custard Blood and Custard 1 2 3 4 5 Crimson Lake Cream CLC  model railway Southern Railway Southern Region British Rail SR BR(S) LBSCR LB&SCR LSWR LS&WR SECR SE&CR Railway Locomotives Carriages Returant Cars EMU Southern Electric Steam trains Bulleid Maunsell Drummond Stroudley Wainwright Drummond Herbert Walker Brighton Belle Pullman Car Blood & Custard Blood and Custard 1 2 3 4 5 Crimson Lake Cream CLC  model railway Southern Railway Southern Region British Rail SR BR(S) LBSCR LB&SCR LSWR LS&WR SECR SE&CR Railway Locomotives Carriages Returant Cars EMU Southern Electric Steam trains Bulleid Maunsell Drummond Stroudley Wainwright Drummond Herbert Walker Brighton Belle Pullman Car Blood & Custard Blood and Custard 1 2 3 4 5 Crimson Lake Cream CLC  model railway Southern Railway Southern Region British Rail SR BR(S) LBSCR LB&SCR LSWR LS&WR SECR SE&CR Railway Locomotives Carriages Returant Cars EMU Southern Electric Steam trains Bulleid Maunsell Drummond Stroudley Wainwright Drummond Herbert Walker Brighton Belle Pullman Car Blood & Custard Blood and Custard 1 2 3 4 5 Crimson Lake Cream CLC  model railway Southern Railway Southern Region British Rail SR BR(S) LBSCR LB&SCR LSWR LS&WR SECR SE&CR Railway Locomotives Carriages Returant Cars EMU Southern Electric Steam trains Bulleid Maunsell Drummond Stroudley Wainwright Drummond Herbert Walker Brighton Belle Pullman Car Blood & Custard Blood and Custard 1 2 3 4 5 Crimson Lake Cream CLC  model railway Southern Railway Southern Region British Rail SR BR(S) LBSCR LB&SCR LSWR LS&WR SECR SE&CR Railway Locomotives Carriages Returant Cars EMU Southern Electric Steam trains Bulleid Maunsell Drummond Stroudley Wainwright Drummond Herbert Walker Brighton Belle Pullman Car Blood & Custard Blood and Custard 1 2 3 4 5 Crimson Lake Cream CLC  model railway Southern Railway Southern Region British Rail SR BR(S) LBSCR LB&SCR LSWR LS&WR SECR SE&CR Railway Locomotives Carriages Returant Cars EMU Southern Electric Steam trains Bulleid Maunsell Drummond Stroudley Wainwright Drummond Herbert Walker Brighton Belle Pullman Car Blood & Custard Blood and Custard 1 2 3 4 5 Crimson Lake Cream CLC  model railway Southern Railway Southern Region British Rail SR BR(S) LBSCR LB&SCR LSWR LS&WR SECR SE&CR Railway Locomotives Carriages Returant Cars EMU Southern Electric Steam trains Bulleid Maunsell Drummond Stroudley Wainwright Drummond Herbert Walker Brighton Belle Pullman Car Blood & Custard Blood and Custard 1 2 3 4 5 Crimson Lake Cream CLC  model railway Southern Railway Southern Region British Rail SR BR(S) LBSCR LB&SCR LSWR LS&WR SECR SE&CR Railway Locomotives Carriages Returant Cars EMU Southern Electric Steam trains Bulleid Maunsell Drummond Stroudley Wainwright Drummond Herbert Walker Brighton Belle Pullman Car Blood & Custard Blood and Custard 1 2 3 4 5 Crimson Lake Cream CLC  model railway Southern Railway Southern Region British Rail SR BR(S) LBSCR LB&SCR LSWR LS&WR SECR SE&CR Railway Locomotives Carriages Returant Cars EMU Southern Electric Steam trains Bulleid Maunsell Drummond Stroudley Wainwright Drummond Herbert Walker Brighton Belle Pullman Car Blood & Custard Blood and Custard 1 2 3 4 5 Crimson Lake Cream CLC  model railway Southern Railway Southern Region British Rail SR BR(S) LBSCR LB&SCR LSWR LS&WR SECR SE&CR Railway Locomotives Carriages Returant Cars EMU Southern Electric Steam trains Bulleid Maunsell Drummond Stroudley Wainwright Drummond Herbert Walker Brighton Belle Pullman Car Blood & Custard Blood and Custard 1 2 3 4 5 Crimson Lake Cream CLC  model railway Southern Railway Southern Region British Rail SR BR(S) LBSCR LB&SCR LSWR LS&WR SECR SE&CR Railway Locomotives Carriages Returant Cars EMU Southern Electric Steam trains Bulleid Maunsell Drummond Stroudley Wainwright Drummond Herbert Walker Brighton Belle Pullman Car Blood & Custard Blood and Custard 1 2 3 4 5 Crimson Lake Cream CLC  model railway Southern Railway Southern Region British Rail SR BR(S) LBSCR LB&SCR LSWR LS&WR SECR SE&CR Railway Locomotives Carriages Returant Cars EMU Southern Electric Steam trains Bulleid Maunsell Drummond Stroudley Wainwright Drummond Herbert Walker Brighton Belle Pullman Car Blood & Custard Blood and Custard 1 2 3 4 5 Crimson Lake Cream CLC  model railway Southern Railway Southern Region British Rail SR BR(S) LBSCR LB&SCR LSWR LS&WR SECR SE&CR Railway Locomotives Carriages Returant Cars EMU Southern Electric Steam trains Bulleid Maunsell Drummond Stroudley Wainwright Drummond Herbert Walker Brighton Belle Pullman Car Blood & Custard Blood and Custard 1 2 3 4 5 Crimson Lake Cream CLC  model railway Southern Railway Southern Region British Rail SR BR(S) LBSCR LB&SCR LSWR LS&WR SECR SE&CR Railway Locomotives Carriages Returant Cars EMU Southern Electric Steam trains Bulleid Maunsell Drummond Stroudley Wainwright Drummond Herbert Walker Brighton Belle Pullman Car Blood & Custard Blood and Custard 1 2 3 4 5 Crimson Lake Cream CLC  model railway Southern Railway Southern Region British Rail SR BR(S) LBSCR LB&SCR LSWR LS&WR SECR SE&CR Railway Locomotives Carriages Returant Cars EMU Southern Electric Steam trains Bulleid Maunsell Drummond Stroudley Wainwright Drummond Herbert Walker Brighton Belle Pullman Car Blood & Custard Blood and Custard 1 2 3 4 5 Crimson Lake Cream CLC  model railway Southern Railway Southern Region British Rail SR BR(S) LBSCR LB&SCR LSWR LS&WR SECR SE&CR Railway Locomotives Carriages Returant Cars EMU Southern Electric Steam trains Bulleid Maunsell Drummond Stroudley Wainwright Drummond Herbert Walker Brighton Belle Pullman Car Blood & Custard Blood and Custard 1 2 3 4 5 Crimson Lake Cream CLC  model railway Southern Railway Southern Region British Rail SR BR(S) LBSCR LB&SCR LSWR LS&WR SECR SE&CR Railway Locomotives Carriages Returant Cars EMU Southern Electric Steam trains Bulleid Maunsell Drummond Stroudley Wainwright Drummond Herbert Walker Brighton Belle Pullman Car Blood & Custard Blood and Custard 1 2 3 4 5 Crimson Lake Cream CLC  model railway Southern Railway Southern Region British Rail SR BR(S) LBSCR LB&SCR LSWR LS&WR SECR SE&CR Railway Locomotives Carriages Returant Cars EMU Southern Electric Steam trains Bulleid Maunsell Drummond Stroudley Wainwright Drummond Herbert Walker Brighton Belle Pullman Car Blood & Custard Blood and Custard 1 2 3 4 5 Crimson Lake Cream CLC  model railway Southern Railway Southern Region British Rail SR BR(S) LBSCR LB&SCR LSWR LS&WR SECR SE&CR Railway Locomotives Carriages Returant Cars EMU Southern Electric Steam trains Bulleid Maunsell Drummond Stroudley Wainwright Drummond Herbert Walker Brighton Belle Pullman Car Blood & Custard Blood and Custard 1 2 3 4 5 Crimson Lake Cream CLC  model railway Southern Railway Southern Region British Rail SR BR(S) LBSCR LB&SCR LSWR LS&WR SECR SE&CR Railway Locomotives Carriages Returant Cars EMU Southern Electric Steam trains Bulleid Maunsell Drummond Stroudley Wainwright Drummond Herbert Walker Brighton Belle Pullman Car Blood & Custard Blood and Custard 1 2 3 4 5 Crimson Lake Cream CLC  model railway Southern Railway Southern Region British Rail SR BR(S) LBSCR LB&SCR LSWR LS&WR SECR SE&CR Railway Locomotives Carriages Returant Cars EMU Southern Electric Steam trains Bulleid Maunsell Drummond Stroudley Wainwright Drummond Herbert Walker Brighton Belle Pullman Car Blood & Custard Blood and Custard 1 2 3 4 5 Crimson Lake Cream CLC  model railway Southern Railway Southern Region British Rail SR BR(S) LBSCR LB&SCR LSWR LS&WR SECR SE&CR Railway Locomotives Carriages Returant Cars EMU Southern Electric Steam trains Bulleid Maunsell Drummond Stroudley Wainwright Drummond Herbert Walker Brighton Belle Pullman Car Blood & Custard Blood and Custard 1 2 3 4 5 Crimson Lake Cream CLC  model railway Southern Railway Southern Region British Rail SR BR(S) LBSCR LB&SCR LSWR LS&WR SECR SE&CR Railway Locomotives Carriages Returant Cars EMU Southern Electric Steam trains Bulleid Maunsell Drummond Stroudley Wainwright Drummond Herbert Walker Brighton Belle Pullman Car Blood & Custard Blood and Custard 1 2 3 4 5 Crimson Lake Cream CLC  model railway Southern Railway Southern Region British Rail SR BR(S) LBSCR LB&SCR LSWR LS&WR SECR SE&CR Railway Locomotives Carriages Returant Cars EMU Southern Electric Steam trains Bulleid Maunsell Drummond Stroudley Wainwright Drummond Herbert Walker Brighton Belle Pullman Car Blood & Custard Blood and Custard 1 2 3 4 5 Crimson Lake Cream CLC  model railway Southern Railway Southern Region British Rail SR BR(S) LBSCR LB&SCR LSWR LS&WR SECR SE&CR Railway Locomotives Carriages Returant Cars EMU Southern Electric Steam trains Bulleid Maunsell Drummond Stroudley Wainwright Drummond Herbert Walker Brighton Belle Pullman Car Blood & Custard Blood and Custard 1 2 3 4 5 Crimson Lake Cream CLC  model railway Southern Railway Southern Region British Rail SR BR(S) LBSCR LB&SCR LSWR LS&WR SECR SE&CR Railway Locomotives Carriages Returant Cars EMU Southern Electric Steam trains Bulleid Maunsell Drummond Stroudley Wainwright Drummond Herbert Walker Brighton Belle Pullman Car Blood & Custard Blood and Custard 1 2 3 4 5 Crimson Lake Cream CLC  model railway Southern Railway Southern Region British Rail SR BR(S) LBSCR LB&SCR LSWR LS&WR SECR SE&CR Railway Locomotives Carriages Returant Cars EMU Southern Electric Steam trains Bulleid Maunsell Drummond Stroudley Wainwright Drummond Herbert Walker Brighton Belle Pullman Car Blood & Custard Blood and Custard 1 2 3 4 5 Crimson Lake Cream CLC  model railway Southern Railway Southern Region British Rail SR BR(S) LBSCR LB&SCR LSWR LS&WR SECR SE&CR Railway Locomotives Carriages Returant Cars EMU Southern Electric Steam trains Bulleid Maunsell Drummond Stroudley Wainwright Drummond Herbert Walker Brighton Belle Pullman Car Blood & Custard Blood and Custard 1 2 3 4 5 Crimson Lake Cream CLC  model railway Southern Railway Southern Region British Rail SR BR(S) LBSCR LB&SCR LSWR LS&WR SECR SE&CR Railway Locomotives Carriages Returant Cars EMU Southern Electric Steam trains Bulleid Maunsell Drummond Stroudley Wainwright Drummond Herbert Walker Brighton Belle Pullman Car Blood & Custard Blood and Custard 1 2 3 4 5 Crimson Lake Cream CLC  model railway Southern Railway Southern Region British Rail SR BR(S) LBSCR LB&SCR LSWR LS&WR SECR SE&CR Railway Locomotives Carriages Returant Cars EMU Southern Electric Steam trains Bulleid Maunsell Drummond Stroudley Wainwright Drummond Herbert Walker Brighton Belle Pullman Car Blood & Custard Blood and Custard 1 2 3 4 5 Crimson Lake Cream CLC  model railway Southern Railway Southern Region British Rail SR BR(S) LBSCR LB&SCR LSWR LS&WR SECR SE&CR Railway Locomotives Carriages Returant Cars EMU Southern Electric Steam trains Bulleid Maunsell Drummond Stroudley Wainwright Drummond Herbert Walker Brighton Belle Pullman Car Blood & Custard Blood and Custard 1 2 3 4 5 Crimson Lake Cream CLC  model railway Southern Railway Southern Region British Rail SR BR(S) LBSCR LB&SCR LSWR LS&WR SECR SE&CR Railway Locomotives Carriages Returant Cars EMU Southern Electric Steam trains Bulleid Maunsell Drummond Stroudley Wainwright Drummond Herbert Walker Brighton Belle Pullman Car Blood & Custard Blood and Custard 1 2 3 4 5 Crimson Lake Cream CLC  model railway Southern Railway Southern Region British Rail SR BR(S) LBSCR LB&SCR LSWR LS&WR SECR SE&CR Railway Locomotives Carriages Returant Cars EMU Southern Electric Steam trains Bulleid Maunsell Drummond Stroudley Wainwright Drummond Herbert Walker Brighton Belle Pullman Car Blood & Custard Blood and Custard 1 2 3 4 5 Crimson Lake Cream CLC  model railway Southern Railway Southern Region British Rail SR BR(S) LBSCR LB&SCR LSWR LS&WR SECR SE&CR Railway Locomotives Carriages Returant Cars EMU Southern Electric Steam trains Bulleid Maunsell Drummond Stroudley Wainwright Drummond Herbert Walker Brighton Belle Pullman Car Blood & Custard Blood and Custard 1 2 3 4 5 Crimson Lake Cream CLC  model railway Southern Railway Southern Region British Rail SR BR(S) LBSCR LB&SCR LSWR LS&WR SECR SE&CR Railway Locomotives Carriages Returant Cars EMU Southern Electric Steam trains Bulleid Maunsell Drummond Stroudley Wainwright Drummond Herbert Walker Brighton Belle Pullman Car Blood & Custard Blood and Custard 1 2 3 4 5 Crimson Lake Cream CLC  model railway Southern Railway Southern Region British Rail SR BR(S) LBSCR LB&SCR LSWR LS&WR SECR SE&CR Railway Locomotives Carriages Returant Cars EMU Southern Electric Steam trains Bulleid Maunsell Drummond Stroudley Wainwright Drummond Herbert Walker Brighton Belle Pullman Car Blood & Custard Blood and Custard 1 2 3 4 5 Crimson Lake Cream CLC  model railway Southern Railway Southern Region British Rail SR BR(S) LBSCR LB&SCR LSWR LS&WR SECR SE&CR Railway Locomotives Carriages Returant Cars EMU Southern Electric Steam trains Bulleid Maunsell Drummond Stroudley Wainwright Drummond Herbert Walker Brighton Belle Pullman Car Blood & Custard Blood and Custard 1 2 3 4 5 Crimson Lake Cream CLC  model railway Southern Railway Southern Region British Rail SR BR(S) LBSCR LB&SCR LSWR LS&WR SECR SE&CR Railway Locomotives Carriages Returant Cars EMU Southern Electric Steam trains Bulleid Maunsell Drummond Stroudley Wainwright Drummond Herbert Walker Brighton Belle Pullman Car Blood & Custard Blood and Custard 1 2 3 4 5 Crimson Lake Cream CLC  model railway Southern Railway Southern Region British Rail SR BR(S) LBSCR LB&SCR LSWR LS&WR SECR SE&CR Railway Locomotives Carriages Returant Cars EMU Southern Electric Steam trains Bulleid Maunsell Drummond Stroudley Wainwright Drummond Herbert Walker Brighton Belle Pullman Car Blood & Custard Blood and Custard 1 2 3 4 5 Crimson Lake Cream CLC  model railway Southern Railway Southern Region British Rail SR BR(S) LBSCR LB&SCR LSWR LS&WR SECR SE&CR Railway Locomotives Carriages Returant Cars EMU Southern Electric Steam trains Bulleid Maunsell Drummond Stroudley Wainwright Drummond Herbert Walker Brighton Belle Pullman Car Blood & Custard Blood and Custard 1 2 3 4 5 Crimson Lake Cream CLC  model railway Southern Railway Southern Region British Rail SR BR(S) LBSCR LB&SCR LSWR LS&WR SECR SE&CR Railway Locomotives Carriages Returant Cars EMU Southern Electric Steam trains Bulleid Maunsell Drummond Stroudley Wainwright Drummond Herbert Walker Brighton Belle Pullman Car Blood & Custard Blood and Custard 1 2 3 4 5 Crimson Lake Cream CLC  model railway Southern Railway Southern Region British Rail SR BR(S) LBSCR LB&SCR LSWR LS&WR SECR SE&CR Railway Locomotives Carriages Returant Cars EMU Southern Electric Steam trains Bulleid Maunsell Drummond Stroudley Wainwright Drummond Herbert Walker Brighton Belle Pullman Car Blood & Custard Blood and Custard 1 2 3 4 5 Crimson Lake Cream CLC  model railway Southern Railway Southern Region British Rail SR BR(S) LBSCR LB&SCR LSWR LS&WR SECR SE&CR Railway Locomotives Carriages Returant Cars EMU Southern Electric Steam trains Bulleid Maunsell Drummond Stroudley Wainwright Drummond Herbert Walker Brighton Belle Pullman Car Blood & Custard Blood and Custard 1 2 3 4 5 Crimson Lake Cream CLC  model railway Southern Railway Southern Region British Rail SR BR(S) LBSCR LB&SCR LSWR LS&WR SECR SE&CR Railway Locomotives Carriages Returant Cars EMU Southern Electric Steam trains Bulleid Maunsell Drummond Stroudley Wainwright Drummond Herbert Walker Brighton Belle Pullman Car Blood & Custard Blood and Custard 1 2 3 4 5 Crimson Lake Cream CLC  model railway Southern Railway Southern Region British Rail SR BR(S) LBSCR LB&SCR LSWR LS&WR SECR SE&CR Railway Locomotives Carriages Returant Cars EMU Southern Electric Steam trains Bulleid Maunsell Drummond Stroudley Wainwright Drummond Herbert Walker Brighton Belle Pullman Car Blood & Custard Blood and Custard 1 2 3 4 5 Crimson Lake Cream CLC  model railway Southern Railway Southern Region British Rail SR BR(S) LBSCR LB&SCR LSWR LS&WR SECR SE&CR Railway Locomotives Carriages Returant Cars EMU Southern Electric Steam trains Bulleid Maunsell Drummond Stroudley Wainwright Drummond Herbert Walker Brighton Belle Pullman Car Blood & Custard Blood and Custard 1 2 3 4 5 Crimson Lake Cream CLC  model railway Southern Railway Southern Region British Rail SR BR(S) LBSCR LB&SCR LSWR LS&WR SECR SE&CR Railway Locomotives Carriages Returant Cars EMU Southern Electric Steam trains Bulleid Maunsell Drummond Stroudley Wainwright Drummond Herbert Walker Brighton Belle Pullman Car Blood & Custard Blood and Custard 1 2 3 4 5 Crimson Lake Cream CLC  model railway Southern Railway Southern Region British Rail SR BR(S) LBSCR LB&SCR LSWR LS&WR SECR SE&CR Railway Locomotives Carriages Returant Cars EMU Southern Electric Steam trains Bulleid Maunsell Drummond Stroudley Wainwright Drummond Herbert Walker Brighton Belle Pullman Car Blood & Custard Blood and Custard 1 2 3 4 5 Crimson Lake Cream CLC  model railway Southern Railway Southern Region British Rail SR BR(S) LBSCR LB&SCR LSWR LS&WR SECR SE&CR Railway Locomotives Carriages Returant Cars EMU Southern Electric Steam trains Bulleid Maunsell Drummond Stroudley Wainwright Drummond Herbert Walker Brighton Belle Pullman Car Blood & Custard Blood and Custard 1 2 3 4 5 Crimson Lake Cream CLC  model railway Southern Railway Southern Region British Rail SR BR(S) LBSCR LB&SCR LSWR LS&WR SECR SE&CR Railway Locomotives Carriages Returant Cars EMU Southern Electric Steam trains Bulleid Maunsell Drummond Stroudley Wainwright Drummond Herbert Walker Brighton Belle Pullman Car Blood & Custard Blood and Custard 1 2 3 4 5 Crimson Lake Cream CLC  model railway Southern Railway Southern Region British Rail SR BR(S) LBSCR LB&SCR LSWR LS&WR SECR SE&CR Railway Locomotives Carriages Returant Cars EMU Southern Electric Steam trains Bulleid Maunsell Drummond Stroudley Wainwright Drummond Herbert Walker Brighton Belle Pullman Car Blood & Custard Blood and Custard 1 2 3 4 5 Crimson Lake Cream CLC  model railway Southern Railway Southern Region British Rail SR BR(S) LBSCR LB&SCR LSWR LS&WR SECR SE&CR Railway Locomotives Carriages Returant Cars EMU Southern Electric Steam trains Bulleid Maunsell Drummond Stroudley Wainwright Drummond Herbert Walker Brighton Belle Pullman Car Blood & Custard Blood and Custard 1 2 3 4 5 Crimson Lake Cream CLC  model railway Southern Railway Southern Region British Rail SR BR(S) LBSCR LB&SCR LSWR LS&WR SECR SE&CR Railway Locomotives Carriages Returant Cars EMU Southern Electric Steam trains Bulleid Maunsell Drummond Stroudley Wainwright Drummond Herbert Walker Brighton Belle Pullman Car Blood & Custard Blood and Custard 1 2 3 4 5 Crimson Lake Cream CLC  model railway Southern Railway Southern Region British Rail SR BR(S) LBSCR LB&SCR LSWR LS&WR SECR SE&CR Railway Locomotives Carriages Returant Cars EMU Southern Electric Steam trains Bulleid Maunsell Drummond Stroudley Wainwright Drummond Herbert Walker Brighton Belle Pullman Car Blood & Custard Blood and Custard 1 2 3 4 5 Crimson Lake Cream CLC  model railway Southern Railway Southern Region British Rail SR BR(S) LBSCR LB&SCR LSWR LS&WR SECR SE&CR Railway Locomotives Carriages Returant Cars EMU Southern Electric Steam trains Bulleid Maunsell Drummond Stroudley Wainwright Drummond Herbert Walker Brighton Belle Pullman Car Blood & Custard Blood and Custard 1 2 3 4 5 Crimson Lake Cream CLC  model railway Southern Railway Southern Region British Rail SR BR(S) LBSCR LB&SCR LSWR LS&WR SECR SE&CR Railway Locomotives Carriages Returant Cars EMU Southern Electric Steam trains Bulleid Maunsell Drummond Stroudley Wainwright Drummond Herbert Walker Brighton Belle Pullman Car Blood & Custard Blood and Custard 1 2 3 4 5 Crimson Lake Cream CLC  model railway Southern Railway Southern Region British Rail SR BR(S) LBSCR LB&SCR LSWR LS&WR SECR SE&CR Railway Locomotives Carriages Returant Cars EMU Southern Electric Steam trains Bulleid Maunsell Drummond Stroudley Wainwright Drummond Herbert Walker Brighton Belle Pullman Car Blood & Custard Blood and Custard 1 2 3 4 5 Crimson Lake Cream CLC  model railway Southern Railway Southern Region British Rail SR BR(S) LBSCR LB&SCR LSWR LS&WR SECR SE&CR Railway Locomotives Carriages Returant Cars EMU Southern Electric Steam trains Bulleid Maunsell Drummond Stroudley Wainwright Drummond Herbert Walker Brighton Belle Pullman Car Blood & Custard Blood and Custard 1 2 3 4 5 Crimson Lake Cream CLC  model railway Southern Railway Southern Region British Rail SR BR(S) LBSCR LB&SCR LSWR LS&WR SECR SE&CR Railway Locomotives Carriages Returant Cars EMU Southern Electric Steam trains Bulleid Maunsell Drummond Stroudley Wainwright Drummond Herbert Walker Brighton Belle Pullman Car Blood & Custard Blood and Custard 1 2 3 4 5 Crimson Lake Cream CLC  model railway Southern Railway Southern Region British Rail SR BR(S) LBSCR LB&SCR LSWR LS&WR SECR SE&CR Railway Locomotives Carriages Returant Cars EMU Southern Electric Steam trains Bulleid Maunsell Drummond Stroudley Wainwright Drummond Herbert Walker Brighton Belle Pullman Car Blood & Custard Blood and Custard 1 2 3 4 5 Crimson Lake Cream CLC  model railway Southern Railway Southern Region British Rail SR BR(S) LBSCR LB&SCR LSWR LS&WR SECR SE&CR Railway Locomotives Carriages Returant Cars EMU Southern Electric Steam trains Bulleid Maunsell Drummond Stroudley Wainwright Drummond Herbert Walker Brighton Belle Pullman Car Blood & Custard Blood and Custard 1 2 3 4 5 Crimson Lake Cream CLC  model railway Southern Railway Southern Region British Rail SR BR(S) LBSCR LB&SCR LSWR LS&WR SECR SE&CR Railway Locomotives Carriages Returant Cars EMU Southern Electric Steam trains Bulleid Maunsell Drummond Stroudley Wainwright Drummond Herbert Walker Brighton Belle Pullman Car Blood & Custard Blood and Custard 1 2 3 4 5 Crimson Lake Cream CLC  model railway Southern Railway Southern Region British Rail SR BR(S) LBSCR LB&SCR LSWR LS&WR SECR SE&CR Railway Locomotives Carriages Returant Cars EMU Southern Electric Steam trains Bulleid Maunsell Drummond Stroudley Wainwright Drummond Herbert Walker Brighton Belle Pullman Car Blood & Custard Blood and Custard 1 2 3 4 5 Crimson Lake Cream CLC  model railway Southern Railway Southern Region British Rail SR BR(S) LBSCR LB&SCR LSWR LS&WR SECR SE&CR Railway Locomotives Carriages Returant Cars EMU Southern Electric Steam trains Bulleid Maunsell Drummond Stroudley Wainwright Drummond Herbert Walker Brighton Belle Pullman Car Blood & Custard Blood and Custard 1 2 3 4 5 Crimson Lake Cream CLC  model railway Southern Railway Southern Region British Rail SR BR(S) LBSCR LB&SCR LSWR LS&WR SECR SE&CR Railway Locomotives Carriages Returant Cars EMU Southern Electric Steam trains Bulleid Maunsell Drummond Stroudley Wainwright Drummond Herbert Walker Brighton Belle Pullman Car Blood & Custard Blood and Custard 1 2 3 4 5 Crimson Lake Cream CLC  model railway Southern Railway Southern Region British Rail SR BR(S) LBSCR LB&SCR LSWR LS&WR SECR SE&CR Railway Locomotives Carriages Returant Cars EMU Southern Electric Steam trains Bulleid Maunsell Drummond Stroudley Wainwright Drummond Herbert Walker Brighton Belle Pullman Car Blood & Custard Blood and Custard 1 2 3 4 5 Crimson Lake Cream CLC  model railway Southern Railway Southern Region British Rail SR BR(S) LBSCR LB&SCR LSWR LS&WR SECR SE&CR Railway Locomotives Carriages Returant Cars EMU Southern Electric Steam trains Bulleid Maunsell Drummond Stroudley Wainwright Drummond Herbert Walker Brighton Belle Pullman Car Blood & Custard Blood and Custard 1 2 3 4 5 Crimson Lake Cream CLC  model railway Southern Railway Southern Region British Rail SR BR(S) LBSCR LB&SCR LSWR LS&WR SECR SE&CR Railway Locomotives Carriages Returant Cars EMU Southern Electric Steam trains Bulleid Maunsell Drummond Stroudley Wainwright Drummond Herbert Walker Brighton Belle Pullman Car Blood & Custard Blood and Custard 1 2 3 4 5 Crimson Lake Cream CLC  model railway Southern Railway Southern Region British Rail SR BR(S) LBSCR LB&SCR LSWR LS&WR SECR SE&CR Railway Locomotives Carriages Returant Cars EMU Southern Electric Steam trains Bulleid Maunsell Drummond Stroudley Wainwright Drummond Herbert Walker Brighton Belle Pullman Car Blood & Custard Blood and Custard 1 2 3 4 5 Crimson Lake Cream CLC  model railway Southern Railway Southern Region British Rail SR BR(S) LBSCR LB&SCR LSWR LS&WR SECR SE&CR Railway Locomotives Carriages Returant Cars EMU Southern Electric Steam trains Bulleid Maunsell Drummond Stroudley Wainwright Drummond Herbert Walker Brighton Belle Pullman Car Blood & Custard Blood and Custard 1 2 3 4 5 Crimson Lake Cream CLC  model railway Southern Railway Southern Region British Rail SR BR(S) LBSCR LB&SCR LSWR LS&WR SECR SE&CR Railway Locomotives Carriages Returant Cars EMU Southern Electric Steam trains Bulleid Maunsell Drummond Stroudley Wainwright Drummond Herbert Walker Brighton Belle Pullman Car Blood & Custard Blood and Custard 1 2 3 4 5 Crimson Lake Cream CLC  model railway Southern Railway Southern Region British Rail SR BR(S) LBSCR LB&SCR LSWR LS&WR SECR SE&CR Railway Locomotives Carriages Returant Cars EMU Southern Electric Steam trains Bulleid Maunsell Drummond Stroudley Wainwright Drummond Herbert Walker Brighton Belle Pullman Car Blood & Custard Blood and Custard 1 2 3 4 5 Crimson Lake Cream CLC  model railway Southern Railway Southern Region British Rail SR BR(S) LBSCR LB&SCR LSWR LS&WR SECR SE&CR Railway Locomotives Carriages Returant Cars EMU Southern Electric Steam trains Bulleid Maunsell Drummond Stroudley Wainwright Drummond Herbert Walker Brighton Belle Pullman Car Blood & Custard Blood and Custard 1 2 3 4 5 Crimson Lake Cream CLC  model railway Southern Railway Southern Region British Rail SR BR(S) LBSCR LB&SCR LSWR LS&WR SECR SE&CR Railway Locomotives Carriages Returant Cars EMU Southern Electric Steam trains Bulleid Maunsell Drummond Stroudley Wainwright Drummond Herbert Walker Brighton Belle Pullman Car Blood & Custard Blood and Custard 1 2 3 4 5 Crimson Lake Cream CLC  model railway Southern Railway Southern Region British Rail SR BR(S) LBSCR LB&SCR LSWR LS&WR SECR SE&CR Railway Locomotives Carriages Returant Cars EMU Southern Electric Steam trains Bulleid Maunsell Drummond Stroudley Wainwright Drummond Herbert Walker Brighton Belle Pullman Car Blood & Custard Blood and Custard 1 2 3 4 5 Crimson Lake Cream CLC  model railway Southern Railway Southern Region British Rail SR BR(S) LBSCR LB&SCR LSWR LS&WR SECR SE&CR Railway Locomotives Carriages Returant Cars EMU Southern Electric Steam trains Bulleid Maunsell Drummond Stroudley Wainwright Drummond Herbert Walker Brighton Belle Pullman Car Blood & Custard Blood and Custard 1 2 3 4 5 Crimson Lake Cream CLC  model railway Southern Railway Southern Region British Rail SR BR(S) LBSCR LB&SCR LSWR LS&WR SECR SE&CR Railway Locomotives Carriages Returant Cars EMU Southern Electric Steam trains Bulleid Maunsell Drummond Stroudley Wainwright Drummond Herbert Walker Brighton Belle Pullman Car Blood & Custard Blood and Custard 1 2 3 4 5 Crimson Lake Cream CLC  model railway Southern Railway Southern Region British Rail SR BR(S) LBSCR LB&SCR LSWR LS&WR SECR SE&CR Railway Locomotives Carriages Returant Cars EMU Southern Electric Steam trains Bulleid Maunsell Drummond Stroudley Wainwright Drummond Herbert Walker Brighton Belle Pullman Car Blood & Custard Blood and Custard 1 2 3 4 5 Crimson Lake Cream CLC  model railway Southern Railway Southern Region British Rail SR BR(S) LBSCR LB&SCR LSWR LS&WR SECR SE&CR Railway Locomotives Carriages Returant Cars EMU Southern Electric Steam trains Bulleid Maunsell Drummond Stroudley Wainwright Drummond Herbert Walker Brighton Belle Pullman Car Blood & Custard Blood and Custard 1 2 3 4 5 Crimson Lake Cream CLC  model railway Southern Railway Southern Region British Rail SR BR(S) LBSCR LB&SCR LSWR LS&WR SECR SE&CR Railway Locomotives Carriages Returant Cars EMU Southern Electric Steam trains Bulleid Maunsell Drummond Stroudley Wainwright Drummond Herbert Walker Brighton Belle Pullman Car Blood & Custard Blood and Custard 1 2 3 4 5 Crimson Lake Cream CLC  model railway Southern Railway Southern Region British Rail SR BR(S) LBSCR LB&SCR LSWR LS&WR SECR SE&CR Railway Locomotives Carriages Returant Cars EMU Southern Electric Steam trains Bulleid Maunsell Drummond Stroudley Wainwright Drummond Herbert Walker Brighton Belle Pullman Car Blood & Custard Blood and Custard 1 2 3 4 5 Crimson Lake Cream CLC  model railway Southern Railway Southern Region British Rail SR BR(S) LBSCR LB&SCR LSWR LS&WR SECR SE&CR Railway Locomotives Carriages Returant Cars EMU Southern Electric Steam trains Bulleid Maunsell Drummond Stroudley Wainwright Drummond Herbert Walker Brighton Belle Pullman Car Blood & Custard Blood and Custard 1 2 3 4 5 Crimson Lake Cream CLC  model railway Southern Railway Southern Region British Rail SR BR(S) LBSCR LB&SCR LSWR LS&WR SECR SE&CR Railway Locomotives Carriages Returant Cars EMU Southern Electric Steam trains Bulleid Maunsell Drummond Stroudley Wainwright Drummond Herbert Walker Brighton Belle Pullman Car Blood & Custard Blood and Custard 1 2 3 4 5 Crimson Lake Cream CLC  model railway Southern Railway Southern Region British Rail SR BR(S) LBSCR LB&SCR LSWR LS&WR SECR SE&CR Railway Locomotives Carriages Returant Cars EMU Southern Electric Steam trains Bulleid Maunsell Drummond Stroudley Wainwright Drummond Herbert Walker Brighton Belle Pullman Car Blood & Custard Blood and Custard 1 2 3 4 5 Crimson Lake Cream CLC  model railway Southern Railway Southern Region British Rail SR BR(S) LBSCR LB&SCR LSWR LS&WR SECR SE&CR Railway Locomotives Carriages Returant Cars EMU Southern Electric Steam trains Bulleid Maunsell Drummond Stroudley Wainwright Drummond Herbert Walker Brighton Belle Pullman Car Blood & Custard Blood and Custard 1 2 3 4 5 Crimson Lake Cream CLC  model railway Southern Railway Southern Region British Rail SR BR(S) LBSCR LB&SCR LSWR LS&WR SECR SE&CR Railway Locomotives Carriages Returant Cars EMU Southern Electric Steam trains Bulleid Maunsell Drummond Stroudley Wainwright Drummond Herbert Walker Brighton Belle Pullman Car Blood & Custard Blood and Custard 1 2 3 4 5 Crimson Lake Cream CLC  model railway Southern Railway Southern Region British Rail SR BR(S) LBSCR LB&SCR LSWR LS&WR SECR SE&CR Railway Locomotives Carriages Returant Cars EMU Southern Electric Steam trains Bulleid Maunsell Drummond Stroudley Wainwright Drummond Herbert Walker Brighton Belle Pullman Car Blood & Custard Blood and Custard 1 2 3 4 5 Crimson Lake Cream CLC  model railway Southern Railway Southern Region British Rail SR BR(S) LBSCR LB&SCR LSWR LS&WR SECR SE&CR Railway Locomotives Carriages Returant Cars EMU Southern Electric Steam trains Bulleid Maunsell Drummond Stroudley Wainwright Drummond Herbert Walker Brighton Belle Pullman Car Blood & Custard Blood and Custard 1 2 3 4 5 Crimson Lake Cream CLC  model railway Southern Railway Southern Region British Rail SR BR(S) LBSCR LB&SCR LSWR LS&WR SECR SE&CR Railway Locomotives Carriages Returant Cars EMU Southern Electric Steam trains Bulleid Maunsell Drummond Stroudley Wainwright Drummond Herbert Walker Brighton Belle Pullman Car Blood & Custard Blood and Custard 1 2 3 4 5 Crimson Lake Cream CLC  model railway Southern Railway Southern Region British Rail SR BR(S) LBSCR LB&SCR LSWR LS&WR SECR SE&CR Railway Locomotives Carriages Returant Cars EMU Southern Electric Steam trains Bulleid Maunsell Drummond Stroudley Wainwright Drummond Herbert Walker Brighton Belle Pullman Car Blood & Custard Blood and Custard 1 2 3 4 5 Crimson Lake Cream CLC  model railway Southern Railway Southern Region British Rail SR BR(S) LBSCR LB&SCR LSWR LS&WR SECR SE&CR Railway Locomotives Carriages Returant Cars EMU Southern Electric Steam trains Bulleid Maunsell Drummond Stroudley Wainwright Drummond Herbert Walker Brighton Belle Pullman Car Blood & Custard Blood and Custard 1 2 3 4 5 Crimson Lake Cream CLC  model railway Southern Railway Southern Region British Rail SR BR(S) LBSCR LB&SCR LSWR LS&WR SECR SE&CR Railway Locomotives Carriages Returant Cars EMU Southern Electric Steam trains Bulleid Maunsell Drummond Stroudley Wainwright Drummond Herbert Walker Brighton Belle Pullman Car Blood & Custard Blood and Custard 1 2 3 4 5 Crimson Lake Cream CLC  model railway Southern Railway Southern Region British Rail SR BR(S) LBSCR LB&SCR LSWR LS&WR SECR SE&CR Railway Locomotives Carriages Returant Cars EMU Southern Electric Steam trains Bulleid Maunsell Drummond Stroudley Wainwright Drummond Herbert Walker Brighton Belle Pullman Car Blood & Custard Blood and Custard 1 2 3 4 5 Crimson Lake Cream CLC  model railway Southern Railway Southern Region British Rail SR BR(S) LBSCR LB&SCR LSWR LS&WR SECR SE&CR Railway Locomotives Carriages Returant Cars EMU Southern Electric Steam trains Bulleid Maunsell Drummond Stroudley Wainwright Drummond Herbert Walker Brighton Belle Pullman Car Blood & Custard Blood and Custard 1 2 3 4 5 Crimson Lake Cream CLC  model railway Southern Railway Southern Region British Rail SR BR(S) LBSCR LB&SCR LSWR LS&WR SECR SE&CR Railway Locomotives Carriages Returant Cars EMU Southern Electric Steam trains Bulleid Maunsell Drummond Stroudley Wainwright Drummond Herbert Walker Brighton Belle Pullman Car Blood & Custard Blood and Custard 1 2 3 4 5 Crimson Lake Cream CLC  model railway Southern Railway Southern Region British Rail SR BR(S) LBSCR LB&SCR LSWR LS&WR SECR SE&CR Railway Locomotives Carriages Returant Cars EMU Southern Electric Steam trains Bulleid Maunsell Drummond Stroudley Wainwright Drummond Herbert Walker Brighton Belle Pullman Car Blood & Custard Blood and Custard 1 2 3 4 5 Crimson Lake Cream CLC  model railway Southern Railway Southern Region British Rail SR BR(S) LBSCR LB&SCR LSWR LS&WR SECR SE&CR Railway Locomotives Carriages Returant Cars EMU Southern Electric Steam trains Bulleid Maunsell Drummond Stroudley Wainwright Drummond Herbert Walker Brighton Belle Pullman Car Blood & Custard Blood and Custard 1 2 3 4 5 Crimson Lake Cream CLC  model railway Southern Railway Southern Region British Rail SR BR(S) LBSCR LB&SCR LSWR LS&WR SECR SE&CR Railway Locomotives Carriages Returant Cars EMU Southern Electric Steam trains Bulleid Maunsell Drummond Stroudley Wainwright Drummond Herbert Walker Brighton Belle Pullman Car Blood & Custard Blood and Custard 1 2 3 4 5 Crimson Lake Cream CLC  model railway Southern Railway Southern Region British Rail SR BR(S) LBSCR LB&SCR LSWR LS&WR SECR SE&CR Railway Locomotives Carriages Returant Cars EMU Southern Electric Steam trains Bulleid Maunsell Drummond Stroudley Wainwright Drummond Herbert Walker Brighton Belle Pullman Car Blood & Custard Blood and Custard 1 2 3 4 5 Crimson Lake Cream CLC  model railway Southern Railway Southern Region British Rail SR BR(S) LBSCR LB&SCR LSWR LS&WR SECR SE&CR Railway Locomotives Carriages Returant Cars EMU Southern Electric Steam trains Bulleid Maunsell Drummond Stroudley Wainwright Drummond Herbert Walker Brighton Belle Pullman Car Blood & Custard Blood and Custard 1 2 3 4 5 Crimson Lake Cream CLC  model railway Southern Railway Southern Region British Rail SR BR(S) LBSCR LB&SCR LSWR LS&WR SECR SE&CR Railway Locomotives Carriages Returant Cars EMU Southern Electric Steam trains Bulleid Maunsell Drummond Stroudley Wainwright Drummond Herbert Walker Brighton Belle Pullman Car Blood & Custard Blood and Custard 1 2 3 4 5 Crimson Lake Cream CLC  model railway Southern Railway Southern Region British Rail SR BR(S) LBSCR LB&SCR LSWR LS&WR SECR SE&CR Railway Locomotives Carriages Returant Cars EMU Southern Electric Steam trains Bulleid Maunsell Drummond Stroudley Wainwright Drummond Herbert Walker Brighton Belle Pullman Car Blood & Custard Blood and Custard 1 2 3 4 5 Crimson Lake Cream CLC  model railway Southern Railway Southern Region British Rail SR BR(S) LBSCR LB&SCR LSWR LS&WR SECR SE&CR Railway Locomotives Carriages Returant Cars EMU Southern Electric Steam trains Bulleid Maunsell Drummond Stroudley Wainwright Drummond Herbert Walker Brighton Belle Pullman Car Blood & Custard Blood and Custard 1 2 3 4 5 Crimson Lake Cream CLC  model railway Southern Railway Southern Region British Rail SR BR(S) LBSCR LB&SCR LSWR LS&WR SECR SE&CR Railway Locomotives Carriages Returant Cars EMU Southern Electric Steam trains Bulleid Maunsell Drummond Stroudley Wainwright Drummond Herbert Walker Brighton Belle Pullman Car Blood & Custard Blood and Custard 1 2 3 4 5 Crimson Lake Cream CLC  model railway Southern Railway Southern Region British Rail SR BR(S) LBSCR LB&SCR LSWR LS&WR SECR SE&CR Railway Locomotives Carriages Returant Cars EMU Southern Electric Steam trains Bulleid Maunsell Drummond Stroudley Wainwright Drummond Herbert Walker Brighton Belle Pullman Car Blood & Custard Blood and Custard 1 2 3 4 5 Crimson Lake Cream CLC  model railway Southern Railway Southern Region British Rail SR BR(S) LBSCR LB&SCR LSWR LS&WR SECR SE&CR Railway Locomotives Carriages Returant Cars EMU Southern Electric Steam trains Bulleid Maunsell Drummond Stroudley Wainwright Drummond Herbert Walker Brighton Belle Pullman Car Blood & Custard Blood and Custard 1 2 3 4 5 Crimson Lake Cream CLC  model railway Southern Railway Southern Region British Rail SR BR(S) LBSCR LB&SCR LSWR LS&WR SECR SE&CR Railway Locomotives Carriages Returant Cars EMU Southern Electric Steam trains Bulleid Maunsell Drummond Stroudley Wainwright Drummond Herbert Walker Brighton Belle Pullman Car Blood & Custard Blood and Custard 1 2 3 4 5 Crimson Lake Cream CLC  model railway Southern Railway Southern Region British Rail SR BR(S) LBSCR LB&SCR LSWR LS&WR SECR SE&CR Railway Locomotives Carriages Returant Cars EMU Southern Electric Steam trains Bulleid Maunsell Drummond Stroudley Wainwright Drummond Herbert Walker Brighton Belle Pullman Car Blood & Custard Blood and Custard 1 2 3 4 5 Crimson Lake Cream CLC  model railway Southern Railway Southern Region British Rail SR BR(S) LBSCR LB&SCR LSWR LS&WR SECR SE&CR Railway Locomotives Carriages Returant Cars EMU Southern Electric Steam trains Bulleid Maunsell Drummond Stroudley Wainwright Drummond Herbert Walker Brighton Belle Pullman Car Blood & Custard Blood and Custard 1 2 3 4 5 Crimson Lake Cream CLC  model railway Southern Railway Southern Region British Rail SR BR(S) LBSCR LB&SCR LSWR LS&WR SECR SE&CR Railway Locomotives Carriages Returant Cars EMU Southern Electric Steam trains Bulleid Maunsell Drummond Stroudley Wainwright Drummond Herbert Walker Brighton Belle Pullman Car Blood & Custard Blood and Custard 1 2 3 4 5 Crimson Lake Cream CLC  model railway Southern Railway Southern Region British Rail SR BR(S) LBSCR LB&SCR LSWR LS&WR SECR SE&CR Railway Locomotives Carriages Returant Cars EMU Southern Electric Steam trains Bulleid Maunsell Drummond Stroudley Wainwright Drummond Herbert Walker Brighton Belle Pullman Car Blood & Custard Blood and Custard 1 2 3 4 5 Crimson Lake Cream CLC  model railway Southern Railway Southern Region British Rail SR BR(S) LBSCR LB&SCR LSWR LS&WR SECR SE&CR Railway Locomotives Carriages Returant Cars EMU Southern Electric Steam trains Bulleid Maunsell Drummond Stroudley Wainwright Drummond Herbert Walker Brighton Belle Pullman Car Blood & Custard Blood and Custard 1 2 3 4 5 Crimson Lake Cream CLC  model railway Southern Railway Southern Region British Rail SR BR(S) LBSCR LB&SCR LSWR LS&WR SECR SE&CR Railway Locomotives Carriages Returant Cars EMU Southern Electric Steam trains Bulleid Maunsell Drummond Stroudley Wainwright Drummond Herbert Walker Brighton Belle Pullman Car Blood & Custard Blood and Custard 1 2 3 4 5 Crimson Lake Cream CLC  model railway Southern Railway Southern Region British Rail SR BR(S) LBSCR LB&SCR LSWR LS&WR SECR SE&CR Railway Locomotives Carriages Returant Cars EMU Southern Electric Steam trains Bulleid Maunsell Drummond Stroudley Wainwright Drummond Herbert Walker Brighton Belle Pullman Car Blood & Custard Blood and Custard 1 2 3 4 5 Crimson Lake Cream CLC  model railway Southern Railway Southern Region British Rail SR BR(S) LBSCR LB&SCR LSWR LS&WR SECR SE&CR Railway Locomotives Carriages Returant Cars EMU Southern Electric Steam trains Bulleid Maunsell Drummond Stroudley Wainwright Drummond Herbert Walker Brighton Belle Pullman Car Blood & Custard Blood and Custard 1 2 3 4 5 Crimson Lake Cream CLC  model railway Southern Railway Southern Region British Rail SR BR(S) LBSCR LB&SCR LSWR LS&WR SECR SE&CR Railway Locomotives Carriages Returant Cars EMU Southern Electric Steam trains Bulleid Maunsell Drummond Stroudley Wainwright Drummond Herbert Walker Brighton Belle Pullman Car Blood & Custard Blood and Custard 1 2 3 4 5 Crimson Lake Cream CLC  model railway Southern Railway Southern Region British Rail SR BR(S) LBSCR LB&SCR LSWR LS&WR SECR SE&CR Railway Locomotives Carriages Returant Cars EMU Southern Electric Steam trains Bulleid Maunsell Drummond Stroudley Wainwright Drummond Herbert Walker Brighton Belle Pullman Car Blood & Custard Blood and Custard 1 2 3 4 5 Crimson Lake Cream CLC  model railway Southern Railway Southern Region British Rail SR BR(S) LBSCR LB&SCR LSWR LS&WR SECR SE&CR Railway Locomotives Carriages Returant Cars EMU Southern Electric Steam trains Bulleid Maunsell Drummond Stroudley Wainwright Drummond Herbert Walker Brighton Belle Pullman Car Blood & Custard Blood and Custard 1 2 3 4 5 Crimson Lake Cream CLC  model railway Southern Railway Southern Region British Rail SR BR(S) LBSCR LB&SCR LSWR LS&WR SECR SE&CR Railway Locomotives Carriages Returant Cars EMU Southern Electric Steam trains Bulleid Maunsell Drummond Stroudley Wainwright Drummond Herbert Walker Brighton Belle Pullman Car Blood & Custard Blood and Custard 1 2 3 4 5 Crimson Lake Cream CLC  model railway Southern Railway Southern Region British Rail SR BR(S) LBSCR LB&SCR LSWR LS&WR SECR SE&CR Railway Locomotives Carriages Returant Cars EMU Southern Electric Steam trains Bulleid Maunsell Drummond Stroudley Wainwright Drummond Herbert Walker Brighton Belle Pullman Car Blood & Custard Blood and Custard 1 2 3 4 5 Crimson Lake Cream CLC  model railway Southern Railway Southern Region British Rail SR BR(S) LBSCR LB&SCR LSWR LS&WR SECR SE&CR Railway Locomotives Carriages Returant Cars EMU Southern Electric Steam trains Bulleid Maunsell Drummond Stroudley Wainwright Drummond Herbert Walker Brighton Belle Pullman Car Blood & Custard Blood and Custard 1 2 3 4 5 Crimson Lake Cream CLC  model railway Southern Railway Southern Region British Rail SR BR(S) LBSCR LB&SCR LSWR LS&WR SECR SE&CR Railway Locomotives Carriages Returant Cars EMU Southern Electric Steam trains Bulleid Maunsell Drummond Stroudley Wainwright Drummond Herbert Walker Brighton Belle Pullman Car Blood & Custard Blood and Custard 1 2 3 4 5 Crimson Lake Cream CLC  model railway Southern Railway Southern Region British Rail SR BR(S) LBSCR LB&SCR LSWR LS&WR SECR SE&CR Railway Locomotives Carriages Returant Cars EMU Southern Electric Steam trains Bulleid Maunsell Drummond Stroudley Wainwright Drummond Herbert Walker Brighton Belle Pullman Car Blood & Custard Blood and Custard 1 2 3 4 5 Crimson Lake Cream CLC  model railway Southern Railway Southern Region British Rail SR BR(S) LBSCR LB&SCR LSWR LS&WR SECR SE&CR Railway Locomotives Carriages Returant Cars EMU Southern Electric Steam trains Bulleid Maunsell Drummond Stroudley Wainwright Drummond Herbert Walker Brighton Belle Pullman Car Blood & Custard Blood and Custard 1 2 3 4 5 Crimson Lake Cream CLC  model railway Southern Railway Southern Region British Rail SR BR(S) LBSCR LB&SCR LSWR LS&WR SECR SE&CR Railway Locomotives Carriages Returant Cars EMU Southern Electric Steam trains Bulleid Maunsell Drummond Stroudley Wainwright Drummond Herbert Walker Brighton Belle Pullman Car Blood & Custard Blood and Custard 1 2 3 4 5 Crimson Lake Cream CLC  model railway Southern Railway Southern Region British Rail SR BR(S) LBSCR LB&SCR LSWR LS&WR SECR SE&CR Railway Locomotives Carriages Returant Cars EMU Southern Electric Steam trains Bulleid Maunsell Drummond Stroudley Wainwright Drummond Herbert Walker Brighton Belle Pullman Car Blood & Custard Blood and Custard 1 2 3 4 5 Crimson Lake Cream CLC  model railway Southern Railway Southern Region British Rail SR BR(S) LBSCR LB&SCR LSWR LS&WR SECR SE&CR Railway Locomotives Carriages Returant Cars EMU Southern Electric Steam trains Bulleid Maunsell Drummond Stroudley Wainwright Drummond Herbert Walker Brighton Belle Pullman Car Blood & Custard Blood and Custard 1 2 3 4 5 Crimson Lake Cream CLC  model railway Southern Railway Southern Region British Rail SR BR(S) LBSCR LB&SCR LSWR LS&WR SECR SE&CR Railway Locomotives Carriages Returant Cars EMU Southern Electric Steam trains Bulleid Maunsell Drummond Stroudley Wainwright Drummond Herbert Walker Brighton Belle Pullman Car Blood & Custard Blood and Custard 1 2 3 4 5 Crimson Lake Cream CLC  model railway Southern Railway Southern Region British Rail SR BR(S) LBSCR LB&SCR LSWR LS&WR SECR SE&CR Railway Locomotives Carriages Returant Cars EMU Southern Electric Steam trains Bulleid Maunsell Drummond Stroudley Wainwright Drummond Herbert Walker Brighton Belle Pullman Car Blood & Custard Blood and Custard 1 2 3 4 5 Crimson Lake Cream CLC  model railway Southern Railway Southern Region British Rail SR BR(S) LBSCR LB&SCR LSWR LS&WR SECR SE&CR Railway Locomotives Carriages Returant Cars EMU Southern Electric Steam trains Bulleid Maunsell Drummond Stroudley Wainwright Drummond Herbert Walker Brighton Belle Pullman Car Blood & Custard Blood and Custard 1 2 3 4 5 Crimson Lake Cream CLC  model railway Southern Railway Southern Region British Rail SR BR(S) LBSCR LB&SCR LSWR LS&WR SECR SE&CR Railway Locomotives Carriages Returant Cars EMU Southern Electric Steam trains Bulleid Maunsell Drummond Stroudley Wainwright Drummond Herbert Walker Brighton Belle Pullman Car Blood & Custard Blood and Custard 1 2 3 4 5 Crimson Lake Cream CLC  model railway Southern Railway Southern Region British Rail SR BR(S) LBSCR LB&SCR LSWR LS&WR SECR SE&CR Railway Locomotives Carriages Returant Cars EMU Southern Electric Steam trains Bulleid Maunsell Drummond Stroudley Wainwright Drummond Herbert Walker Brighton Belle Pullman Car Blood & Custard Blood and Custard 1 2 3 4 5 Crimson Lake Cream CLC  model railway Southern Railway Southern Region British Rail SR BR(S) LBSCR LB&SCR LSWR LS&WR SECR SE&CR Railway Locomotives Carriages Returant Cars EMU Southern Electric Steam trains Bulleid Maunsell Drummond Stroudley Wainwright Drummond Herbert Walker Brighton Belle Pullman Car Blood & Custard Blood and Custard 1 2 3 4 5 Crimson Lake Cream CLC  model railway Southern Railway Southern Region British Rail SR BR(S) LBSCR LB&SCR LSWR LS&WR SECR SE&CR Railway Locomotives Carriages Returant Cars EMU Southern Electric Steam trains Bulleid Maunsell Drummond Stroudley Wainwright Drummond Herbert Walker Brighton Belle Pullman Car Blood & Custard Blood and Custard 1 2 3 4 5 Crimson Lake Cream CLC  model railway Southern Railway Southern Region British Rail SR BR(S) LBSCR LB&SCR LSWR LS&WR SECR SE&CR Railway Locomotives Carriages Returant Cars EMU Southern Electric Steam trains Bulleid Maunsell Drummond Stroudley Wainwright Drummond Herbert Walker Brighton Belle Pullman Car Blood & Custard Blood and Custard 1 2 3 4 5 Crimson Lake Cream CLC  model railway Southern Railway Southern Region British Rail SR BR(S) LBSCR LB&SCR LSWR LS&WR SECR SE&CR Railway Locomotives Carriages Returant Cars EMU Southern Electric Steam trains Bulleid Maunsell Drummond Stroudley Wainwright Drummond Herbert Walker Brighton Belle Pullman Car Blood & Custard Blood and Custard 1 2 3 4 5 Crimson Lake Cream CLC  model railway Southern Railway Southern Region British Rail SR BR(S) LBSCR LB&SCR LSWR LS&WR SECR SE&CR Railway Locomotives Carriages Returant Cars EMU Southern Electric Steam trains Bulleid Maunsell Drummond Stroudley Wainwright Drummond Herbert Walker Brighton Belle Pullman Car Blood & Custard Blood and Custard 1 2 3 4 5 Crimson Lake Cream CLC  model railway Southern Railway Southern Region British Rail SR BR(S) LBSCR LB&SCR LSWR LS&WR SECR SE&CR Railway Locomotives Carriages Returant Cars EMU Southern Electric Steam trains Bulleid Maunsell Drummond Stroudley Wainwright Drummond Herbert Walker Brighton Belle Pullman Car Blood & Custard Blood and Custard 1 2 3 4 5 Crimson Lake Cream CLC  model railway Southern Railway Southern Region British Rail SR BR(S) LBSCR LB&SCR LSWR LS&WR SECR SE&CR Railway Locomotives Carriages Returant Cars EMU Southern Electric Steam trains Bulleid Maunsell Drummond Stroudley Wainwright Drummond Herbert Walker Brighton Belle Pullman Car Blood & Custard Blood and Custard 1 2 3 4 5 Crimson Lake Cream CLC  model railway Southern Railway Southern Region British Rail SR BR(S) LBSCR LB&SCR LSWR LS&WR SECR SE&CR Railway Locomotives Carriages Returant Cars EMU Southern Electric Steam trains Bulleid Maunsell Drummond Stroudley Wainwright Drummond Herbert Walker Brighton Belle Pullman Car Blood & Custard Blood and Custard 1 2 3 4 5 Crimson Lake Cream CLC  model railway Southern Railway Southern Region British Rail SR BR(S) LBSCR LB&SCR LSWR LS&WR SECR SE&CR Railway Locomotives Carriages Returant Cars EMU Southern Electric Steam trains Bulleid Maunsell Drummond Stroudley Wainwright Drummond Herbert Walker Brighton Belle Pullman Car Blood & Custard Blood and Custard 1 2 3 4 5 Crimson Lake Cream CLC  model railway Southern Railway Southern Region British Rail SR BR(S) LBSCR LB&SCR LSWR LS&WR SECR SE&CR Railway Locomotives Carriages Returant Cars EMU Southern Electric Steam trains Bulleid Maunsell Drummond Stroudley Wainwright Drummond Herbert Walker Brighton Belle Pullman Car Blood & Custard Blood and Custard 1 2 3 4 5 Crimson Lake Cream CLC  model railway Southern Railway Southern Region British Rail SR BR(S) LBSCR LB&SCR LSWR LS&WR SECR SE&CR Railway Locomotives Carriages Returant Cars EMU Southern Electric Steam trains Bulleid Maunsell Drummond Stroudley Wainwright Drummond Herbert Walker Brighton Belle Pullman Car Blood & Custard Blood and Custard 1 2 3 4 5 Crimson Lake Cream CLC  model railway Southern Railway Southern Region British Rail SR BR(S) LBSCR LB&SCR LSWR LS&WR SECR SE&CR Railway Locomotives Carriages Returant Cars EMU Southern Electric Steam trains Bulleid Maunsell Drummond Stroudley Wainwright Drummond Herbert Walker Brighton Belle Pullman Car Blood & Custard Blood and Custard 1 2 3 4 5 Crimson Lake Cream CLC  model railway Southern Railway Southern Region British Rail SR BR(S) LBSCR LB&SCR LSWR LS&WR SECR SE&CR Railway Locomotives Carriages Returant Cars EMU Southern Electric Steam trains Bulleid Maunsell Drummond Stroudley Wainwright Drummond Herbert Walker Brighton Belle Pullman Car Blood & Custard Blood and Custard 1 2 3 4 5 Crimson Lake Cream CLC  model railway Southern Railway Southern Region British Rail SR BR(S) LBSCR LB&SCR LSWR LS&WR SECR SE&CR Railway Locomotives Carriages Returant Cars EMU Southern Electric Steam trains Bulleid Maunsell Drummond Stroudley Wainwright Drummond Herbert Walker Brighton Belle Pullman Car Blood & Custard Blood and Custard 1 2 3 4 5 Crimson Lake Cream CLC  model railway Southern Railway Southern Region British Rail SR BR(S) LBSCR LB&SCR LSWR LS&WR SECR SE&CR Railway Locomotives Carriages Returant Cars EMU Southern Electric Steam trains Bulleid Maunsell Drummond Stroudley Wainwright Drummond Herbert Walker Brighton Belle Pullman Car Blood & Custard Blood and Custard 1 2 3 4 5 Crimson Lake Cream CLC  model railway Southern Railway Southern Region British Rail SR BR(S) LBSCR LB&SCR LSWR LS&WR SECR SE&CR Railway Locomotives Carriages Returant Cars EMU Southern Electric Steam trains Bulleid Maunsell Drummond Stroudley Wainwright Drummond Herbert Walker Brighton Belle Pullman Car Blood & Custard Blood and Custard 1 2 3 4 5 Crimson Lake Cream CLC  model railway Southern Railway Southern Region British Rail SR BR(S) LBSCR LB&SCR LSWR LS&WR SECR SE&CR Railway Locomotives Carriages Returant Cars EMU Southern Electric Steam trains Bulleid Maunsell Drummond Stroudley Wainwright Drummond Herbert Walker Brighton Belle Pullman Car Blood & Custard Blood and Custard 1 2 3 4 5 Crimson Lake Cream CLC  model railway Southern Railway Southern Region British Rail SR BR(S) LBSCR LB&SCR LSWR LS&WR SECR SE&CR Railway Locomotives Carriages Returant Cars EMU Southern Electric Steam trains Bulleid Maunsell Drummond Stroudley Wainwright Drummond Herbert Walker Brighton Belle Pullman Car Blood & Custard Blood and Custard 1 2 3 4 5 Crimson Lake Cream CLC  model railway Southern Railway Southern Region British Rail SR BR(S) LBSCR LB&SCR LSWR LS&WR SECR SE&CR Railway Locomotives Carriages Returant Cars EMU Southern Electric Steam trains Bulleid Maunsell Drummond Stroudley Wainwright Drummond Herbert Walker Brighton Belle Pullman Car Blood & Custard Blood and Custard 1 2 3 4 5 Crimson Lake Cream CLC  model railway Southern Railway Southern Region British Rail SR BR(S) LBSCR LB&SCR LSWR LS&WR SECR SE&CR Railway Locomotives Carriages Returant Cars EMU Southern Electric Steam trains Bulleid Maunsell Drummond Stroudley Wainwright Drummond Herbert Walker Brighton Belle Pullman Car Blood & Custard Blood and Custard 1 2 3 4 5 Crimson Lake Cream CLC  model railway Southern Railway Southern Region British Rail SR BR(S) LBSCR LB&SCR LSWR LS&WR SECR SE&CR Railway Locomotives Carriages Returant Cars EMU Southern Electric Steam trains Bulleid Maunsell Drummond Stroudley Wainwright Drummond Herbert Walker Brighton Belle Pullman Car Blood & Custard Blood and Custard 1 2 3 4 5 Crimson Lake Cream CLC  model railway Southern Railway Southern Region British Rail SR BR(S) LBSCR LB&SCR LSWR LS&WR SECR SE&CR Railway Locomotives Carriages Returant Cars EMU Southern Electric Steam trains Bulleid Maunsell Drummond Stroudley Wainwright Drummond Herbert Walker Brighton Belle Pullman Car Blood & Custard Blood and Custard 1 2 3 4 5 Crimson Lake Cream CLC  model railway Southern Railway Southern Region British Rail SR BR(S) LBSCR LB&SCR LSWR LS&WR SECR SE&CR Railway Locomotives Carriages Returant Cars EMU Southern Electric Steam trains Bulleid Maunsell Drummond Stroudley Wainwright Drummond Herbert Walker Brighton Belle Pullman Car Blood & Custard Blood and Custard 1 2 3 4 5 Crimson Lake Cream CLC  model railway Southern Railway Southern Region British Rail SR BR(S) LBSCR LB&SCR LSWR LS&WR SECR SE&CR Railway Locomotives Carriages Returant Cars EMU Southern Electric Steam trains Bulleid Maunsell Drummond Stroudley Wainwright Drummond Herbert Walker Brighton Belle Pullman Car Blood & Custard Blood and Custard 1 2 3 4 5 Crimson Lake Cream CLC  model railway Southern Railway Southern Region British Rail SR BR(S) LBSCR LB&SCR LSWR LS&WR SECR SE&CR Railway Locomotives Carriages Returant Cars EMU Southern Electric Steam trains Bulleid Maunsell Drummond Stroudley Wainwright Drummond Herbert Walker Brighton Belle Pullman Car Blood & Custard Blood and Custard 1 2 3 4 5 Crimson Lake Cream CLC  model railway Southern Railway Southern Region British Rail SR BR(S) LBSCR LB&SCR LSWR LS&WR SECR SE&CR Railway Locomotives Carriages Returant Cars EMU Southern Electric Steam trains Bulleid Maunsell Drummond Stroudley Wainwright Drummond Herbert Walker Brighton Belle Pullman Car Blood & Custard Blood and Custard 1 2 3 4 5 Crimson Lake Cream CLC  model railway Southern Railway Southern Region British Rail SR BR(S) LBSCR LB&SCR LSWR LS&WR SECR SE&CR Railway Locomotives Carriages Returant Cars EMU Southern Electric Steam trains Bulleid Maunsell Drummond Stroudley Wainwright Drummond Herbert Walker Brighton Belle Pullman Car Blood & Custard Blood and Custard 1 2 3 4 5 Crimson Lake Cream CLC  model railway Southern Railway Southern Region British Rail SR BR(S) LBSCR LB&SCR LSWR LS&WR SECR SE&CR Railway Locomotives Carriages Returant Cars EMU Southern Electric Steam trains Bulleid Maunsell Drummond Stroudley Wainwright Drummond Herbert Walker Brighton Belle Pullman Car Blood & Custard Blood and Custard 1 2 3 4 5 Crimson Lake Cream CLC  model railway Southern Railway Southern Region British Rail SR BR(S) LBSCR LB&SCR LSWR LS&WR SECR SE&CR Railway Locomotives Carriages Returant Cars EMU Southern Electric Steam trains Bulleid Maunsell Drummond Stroudley Wainwright Drummond Herbert Walker Brighton Belle Pullman Car Blood & Custard Blood and Custard 1 2 3 4 5 Crimson Lake Cream CLC  model railway Southern Railway Southern Region British Rail SR BR(S) LBSCR LB&SCR LSWR LS&WR SECR SE&CR Railway Locomotives Carriages Returant Cars EMU Southern Electric Steam trains Bulleid Maunsell Drummond Stroudley Wainwright Drummond Herbert Walker Brighton Belle Pullman Car Blood & Custard Blood and Custard 1 2 3 4 5 Crimson Lake Cream CLC  model railway Southern Railway Southern Region British Rail SR BR(S) LBSCR LB&SCR LSWR LS&WR SECR SE&CR Railway Locomotives Carriages Returant Cars EMU Southern Electric Steam trains Bulleid Maunsell Drummond Stroudley Wainwright Drummond Herbert Walker Brighton Belle Pullman Car Blood & Custard Blood and Custard 1 2 3 4 5 Crimson Lake Cream CLC  model railway Southern Railway Southern Region British Rail SR BR(S) LBSCR LB&SCR LSWR LS&WR SECR SE&CR Railway Locomotives Carriages Returant Cars EMU Southern Electric Steam trains Bulleid Maunsell Drummond Stroudley Wainwright Drummond Herbert Walker Brighton Belle Pullman Car Blood & Custard Blood and Custard 1 2 3 4 5 Crimson Lake Cream CLC  model railway Southern Railway Southern Region British Rail SR BR(S) LBSCR LB&SCR LSWR LS&WR SECR SE&CR Railway Locomotives Carriages Returant Cars EMU Southern Electric Steam trains Bulleid Maunsell Drummond Stroudley Wainwright Drummond Herbert Walker Brighton Belle Pullman Car Blood & Custard Blood and Custard 1 2 3 4 5 Crimson Lake Cream CLC  model railway Southern Railway Southern Region British Rail SR BR(S) LBSCR LB&SCR LSWR LS&WR SECR SE&CR Railway Locomotives Carriages Returant Cars EMU Southern Electric Steam trains Bulleid Maunsell Drummond Stroudley Wainwright Drummond Herbert Walker Brighton Belle Pullman Car Blood & Custard Blood and Custard 1 2 3 4 5 Crimson Lake Cream CLC  model railway Southern Railway Southern Region British Rail SR BR(S) LBSCR LB&SCR LSWR LS&WR SECR SE&CR Railway Locomotives Carriages Returant Cars EMU Southern Electric Steam trains Bulleid Maunsell Drummond Stroudley Wainwright Drummond Herbert Walker Brighton Belle Pullman Car Blood & Custard Blood and Custard 1 2 3 4 5 Crimson Lake Cream CLC  model railway Southern Railway Southern Region British Rail SR BR(S) LBSCR LB&SCR LSWR LS&WR SECR SE&CR Railway Locomotives Carriages Returant Cars EMU Southern Electric Steam trains Bulleid Maunsell Drummond Stroudley Wainwright Drummond Herbert Walker Brighton Belle Pullman Car Blood & Custard Blood and Custard 1 2 3 4 5 Crimson Lake Cream CLC  model railway Southern Railway Southern Region British Rail SR BR(S) LBSCR LB&SCR LSWR LS&WR SECR SE&CR Railway Locomotives Carriages Returant Cars EMU Southern Electric Steam trains Bulleid Maunsell Drummond Stroudley Wainwright Drummond Herbert Walker Brighton Belle Pullman Car Blood & Custard Blood and Custard 1 2 3 4 5 Crimson Lake Cream CLC  model railway Southern Railway Southern Region British Rail SR BR(S) LBSCR LB&SCR LSWR LS&WR SECR SE&CR Railway Locomotives Carriages Returant Cars EMU Southern Electric Steam trains Bulleid Maunsell Drummond Stroudley Wainwright Drummond Herbert Walker Brighton Belle Pullman Car Blood & Custard Blood and Custard 1 2 3 4 5 Crimson Lake Cream CLC  model railway Southern Railway Southern Region British Rail SR BR(S) LBSCR LB&SCR LSWR LS&WR SECR SE&CR Railway Locomotives Carriages Returant Cars EMU Southern Electric Steam trains Bulleid Maunsell Drummond Stroudley Wainwright Drummond Herbert Walker Brighton Belle Pullman Car Blood & Custard Blood and Custard 1 2 3 4 5 Crimson Lake Cream CLC  model railway Southern Railway Southern Region British Rail SR BR(S) LBSCR LB&SCR LSWR LS&WR SECR SE&CR Railway Locomotives Carriages Returant Cars EMU Southern Electric Steam trains Bulleid Maunsell Drummond Stroudley Wainwright Drummond Herbert Walker Brighton Belle Pullman Car Blood & Custard Blood and Custard 1 2 3 4 5 Crimson Lake Cream CLC  model railway Southern Railway Southern Region British Rail SR BR(S) LBSCR LB&SCR LSWR LS&WR SECR SE&CR Railway Locomotives Carriages Returant Cars EMU Southern Electric Steam trains Bulleid Maunsell Drummond Stroudley Wainwright Drummond Herbert Walker Brighton Belle Pullman Car Blood & Custard Blood and Custard 1 2 3 4 5 Crimson Lake Cream CLC  model railway Southern Railway Southern Region British Rail SR BR(S) LBSCR LB&SCR LSWR LS&WR SECR SE&CR Railway Locomotives Carriages Returant Cars EMU Southern Electric Steam trains Bulleid Maunsell Drummond Stroudley Wainwright Drummond Herbert Walker Brighton Belle Pullman Car Blood & Custard Blood and Custard 1 2 3 4 5 Crimson Lake Cream CLC  model railway Southern Railway Southern Region British Rail SR BR(S) LBSCR LB&SCR LSWR LS&WR SECR SE&CR Railway Locomotives Carriages Returant Cars EMU Southern Electric Steam trains Bulleid Maunsell Drummond Stroudley Wainwright Drummond Herbert Walker Brighton Belle Pullman Car Blood & Custard Blood and Custard 1 2 3 4 5 Crimson Lake Cream CLC  model railway Southern Railway Southern Region British Rail SR BR(S) LBSCR LB&SCR LSWR LS&WR SECR SE&CR Railway Locomotives Carriages Returant Cars EMU Southern Electric Steam trains Bulleid Maunsell Drummond Stroudley Wainwright Drummond Herbert Walker Brighton Belle Pullman Car Blood & Custard Blood and Custard 1 2 3 4 5 Crimson Lake Cream CLC  model railway Southern Railway Southern Region British Rail SR BR(S) LBSCR LB&SCR LSWR LS&WR SECR SE&CR Railway Locomotives Carriages Returant Cars EMU Southern Electric Steam trains Bulleid Maunsell Drummond Stroudley Wainwright Drummond Herbert Walker Brighton Belle Pullman Car Blood & Custard Blood and Custard 1 2 3 4 5 Crimson Lake Cream CLC  model railway Southern Railway Southern Region British Rail SR BR(S) LBSCR LB&SCR LSWR LS&WR SECR SE&CR Railway Locomotives Carriages Returant Cars EMU Southern Electric Steam trains Bulleid Maunsell Drummond Stroudley Wainwright Drummond Herbert Walker Brighton Belle Pullman Car Blood & Custard Blood and Custard 1 2 3 4 5 Crimson Lake Cream CLC  model railway Southern Railway Southern Region British Rail SR BR(S) LBSCR LB&SCR LSWR LS&WR SECR SE&CR Railway Locomotives Carriages Returant Cars EMU Southern Electric Steam trains Bulleid Maunsell Drummond Stroudley Wainwright Drummond Herbert Walker Brighton Belle Pullman Car Blood & Custard Blood and Custard 1 2 3 4 5 Crimson Lake Cream CLC  model railway Southern Railway Southern Region British Rail SR BR(S) LBSCR LB&SCR LSWR LS&WR SECR SE&CR Railway Locomotives Carriages Returant Cars EMU Southern Electric Steam trains Bulleid Maunsell Drummond Stroudley Wainwright Drummond Herbert Walker Brighton Belle Pullman Car Blood & Custard Blood and Custard 1 2 3 4 5 Crimson Lake Cream CLC  model railway Southern Railway Southern Region British Rail SR BR(S) LBSCR LB&SCR LSWR LS&WR SECR SE&CR Railway Locomotives Carriages Returant Cars EMU Southern Electric Steam trains Bulleid Maunsell Drummond Stroudley Wainwright Drummond Herbert Walker Brighton Belle Pullman Car Blood & Custard Blood and Custard 1 2 3 4 5 Crimson Lake Cream CLC  model railway Southern Railway Southern Region British Rail SR BR(S) LBSCR LB&SCR LSWR LS&WR SECR SE&CR Railway Locomotives Carriages Returant Cars EMU Southern Electric Steam trains Bulleid Maunsell Drummond Stroudley Wainwright Drummond Herbert Walker Brighton Belle Pullman Car Blood & Custard Blood and Custard 1 2 3 4 5 Crimson Lake Cream CLC  model railway Southern Railway Southern Region British Rail SR BR(S) LBSCR LB&SCR LSWR LS&WR SECR SE&CR Railway Locomotives Carriages Returant Cars EMU Southern Electric Steam trains Bulleid Maunsell Drummond Stroudley Wainwright Drummond Herbert Walker Brighton Belle Pullman Car Blood & Custard Blood and Custard 1 2 3 4 5 Crimson Lake Cream CLC  model railway Southern Railway Southern Region British Rail SR BR(S) LBSCR LB&SCR LSWR LS&WR SECR SE&CR Railway Locomotives Carriages Returant Cars EMU Southern Electric Steam trains Bulleid Maunsell Drummond Stroudley Wainwright Drummond Herbert Walker Brighton Belle Pullman Car Blood & Custard Blood and Custard 1 2 3 4 5 Crimson Lake Cream CLC  model railway Southern Railway Southern Region British Rail SR BR(S) LBSCR LB&SCR LSWR LS&WR SECR SE&CR Railway Locomotives Carriages Returant Cars EMU Southern Electric Steam trains Bulleid Maunsell Drummond Stroudley Wainwright Drummond Herbert Walker Brighton Belle Pullman Car Blood & Custard Blood and Custard 1 2 3 4 5 Crimson Lake Cream CLC  model railway Southern Railway Southern Region British Rail SR BR(S) LBSCR LB&SCR LSWR LS&WR SECR SE&CR Railway Locomotives Carriages Returant Cars EMU Southern Electric Steam trains Bulleid Maunsell Drummond Stroudley Wainwright Drummond Herbert Walker Brighton Belle Pullman Car Blood & Custard Blood and Custard 1 2 3 4 5 Crimson Lake Cream CLC  model railway Southern Railway Southern Region British Rail SR BR(S) LBSCR LB&SCR LSWR LS&WR SECR SE&CR Railway Locomotives Carriages Returant Cars EMU Southern Electric Steam trains Bulleid Maunsell Drummond Stroudley Wainwright Drummond Herbert Walker Brighton Belle Pullman Car Blood & Custard Blood and Custard 1 2 3 4 5 Crimson Lake Cream CLC  model railway Southern Railway Southern Region British Rail SR BR(S) LBSCR LB&SCR LSWR LS&WR SECR SE&CR Railway Locomotives Carriages Returant Cars EMU Southern Electric Steam trains Bulleid Maunsell Drummond Stroudley Wainwright Drummond Herbert Walker Brighton Belle Pullman Car Blood & Custard Blood and Custard 1 2 3 4 5 Crimson Lake Cream CLC  model railway Southern Railway Southern Region British Rail SR BR(S) LBSCR LB&SCR LSWR LS&WR SECR SE&CR Railway Locomotives Carriages Returant Cars EMU Southern Electric Steam trains Bulleid Maunsell Drummond Stroudley Wainwright Drummond Herbert Walker Brighton Belle Pullman Car Blood & Custard Blood and Custard 1 2 3 4 5 Crimson Lake Cream CLC  model railway Southern Railway Southern Region British Rail SR BR(S) LBSCR LB&SCR LSWR LS&WR SECR SE&CR Railway Locomotives Carriages Returant Cars EMU Southern Electric Steam trains Bulleid Maunsell Drummond Stroudley Wainwright Drummond Herbert Walker Brighton Belle Pullman Car Blood & Custard Blood and Custard 1 2 3 4 5 Crimson Lake Cream CLC  model railway Southern Railway Southern Region British Rail SR BR(S) LBSCR LB&SCR LSWR LS&WR SECR SE&CR Railway Locomotives Carriages Returant Cars EMU Southern Electric Steam trains Bulleid Maunsell Drummond Stroudley Wainwright Drummond Herbert Walker Brighton Belle Pullman Car Blood & Custard Blood and Custard 1 2 3 4 5 Crimson Lake Cream CLC  model railway Southern Railway Southern Region British Rail SR BR(S) LBSCR LB&SCR LSWR LS&WR SECR SE&CR Railway Locomotives Carriages Returant Cars EMU Southern Electric Steam trains Bulleid Maunsell Drummond Stroudley Wainwright Drummond Herbert Walker Brighton Belle Pullman Car Blood & Custard Blood and Custard 1 2 3 4 5 Crimson Lake Cream CLC  model railway Southern Railway Southern Region British Rail SR BR(S) LBSCR LB&SCR LSWR LS&WR SECR SE&CR Railway Locomotives Carriages Returant Cars EMU Southern Electric Steam trains Bulleid Maunsell Drummond Stroudley Wainwright Drummond Herbert Walker Brighton Belle Pullman Car Blood & Custard Blood and Custard 1 2 3 4 5 Crimson Lake Cream CLC  model railway Southern Railway Southern Region British Rail SR BR(S) LBSCR LB&SCR LSWR LS&WR SECR SE&CR Railway Locomotives Carriages Returant Cars EMU Southern Electric Steam trains Bulleid Maunsell Drummond Stroudley Wainwright Drummond Herbert Walker Brighton Belle Pullman Car Blood & Custard Blood and Custard 1 2 3 4 5 Crimson Lake Cream CLC  model railway Southern Railway Southern Region British Rail SR BR(S) LBSCR LB&SCR LSWR LS&WR SECR SE&CR Railway Locomotives Carriages Returant Cars EMU Southern Electric Steam trains Bulleid Maunsell Drummond Stroudley Wainwright Drummond Herbert Walker Brighton Belle Pullman Car Blood & Custard Blood and Custard 1 2 3 4 5 Crimson Lake Cream CLC  model railway Southern Railway Southern Region British Rail SR BR(S) LBSCR LB&SCR LSWR LS&WR SECR SE&CR Railway Locomotives Carriages Returant Cars EMU Southern Electric Steam trains Bulleid Maunsell Drummond Stroudley Wainwright Drummond Herbert Walker Brighton Belle Pullman Car Blood & Custard Blood and Custard 1 2 3 4 5 Crimson Lake Cream CLC  model railway Southern Railway Southern Region British Rail SR BR(S) LBSCR LB&SCR LSWR LS&WR SECR SE&CR Railway Locomotives Carriages Returant Cars EMU Southern Electric Steam trains Bulleid Maunsell Drummond Stroudley Wainwright Drummond Herbert Walker Brighton Belle Pullman Car Blood & Custard Blood and Custard 1 2 3 4 5 Crimson Lake Cream CLC  model railway Southern Railway Southern Region British Rail SR BR(S) LBSCR LB&SCR LSWR LS&WR SECR SE&CR Railway Locomotives Carriages Returant Cars EMU Southern Electric Steam trains Bulleid Maunsell Drummond Stroudley Wainwright Drummond Herbert Walker Brighton Belle Pullman Car Blood & Custard Blood and Custard 1 2 3 4 5 Crimson Lake Cream CLC  model railway Southern Railway Southern Region British Rail SR BR(S) LBSCR LB&SCR LSWR LS&WR SECR SE&CR Railway Locomotives Carriages Returant Cars EMU Southern Electric Steam trains Bulleid Maunsell Drummond Stroudley Wainwright Drummond Herbert Walker Brighton Belle Pullman Car Blood & Custard Blood and Custard 1 2 3 4 5 Crimson Lake Cream CLC  model railway Southern Railway Southern Region British Rail SR BR(S) LBSCR LB&SCR LSWR LS&WR SECR SE&CR Railway Locomotives Carriages Returant Cars EMU Southern Electric Steam trains Bulleid Maunsell Drummond Stroudley Wainwright Drummond Herbert Walker Brighton Belle Pullman Car Blood & Custard Blood and Custard 1 2 3 4 5 Crimson Lake Cream CLC  model railway Southern Railway Southern Region British Rail SR BR(S) LBSCR LB&SCR LSWR LS&WR SECR SE&CR Railway Locomotives Carriages Returant Cars EMU Southern Electric Steam trains Bulleid Maunsell Drummond Stroudley Wainwright Drummond Herbert Walker Brighton Belle Pullman Car Blood & Custard Blood and Custard 1 2 3 4 5 Crimson Lake Cream CLC  model railway Southern Railway Southern Region British Rail SR BR(S) LBSCR LB&SCR LSWR LS&WR SECR SE&CR Railway Locomotives Carriages Returant Cars EMU Southern Electric Steam trains Bulleid Maunsell Drummond Stroudley Wainwright Drummond Herbert Walker Brighton Belle Pullman Car Blood & Custard Blood and Custard 1 2 3 4 5 Crimson Lake Cream CLC  model railway Southern Railway Southern Region British Rail SR BR(S) LBSCR LB&SCR LSWR LS&WR SECR SE&CR Railway Locomotives Carriages Returant Cars EMU Southern Electric Steam trains Bulleid Maunsell Drummond Stroudley Wainwright Drummond Herbert Walker Brighton Belle Pullman Car Blood & Custard Blood and Custard 1 2 3 4 5 Crimson Lake Cream CLC  model railway Southern Railway Southern Region British Rail SR BR(S) LBSCR LB&SCR LSWR LS&WR SECR SE&CR Railway Locomotives Carriages Returant Cars EMU Southern Electric Steam trains Bulleid Maunsell Drummond Stroudley Wainwright Drummond Herbert Walker Brighton Belle Pullman Car Blood & Custard Blood and Custard 1 2 3 4 5 Crimson Lake Cream CLC  model railway Southern Railway Southern Region British Rail SR BR(S) LBSCR LB&SCR LSWR LS&WR SECR SE&CR Railway Locomotives Carriages Returant Cars EMU Southern Electric Steam trains Bulleid Maunsell Drummond Stroudley Wainwright Drummond Herbert Walker Brighton Belle Pullman Car Blood & Custard Blood and Custard 1 2 3 4 5 Crimson Lake Cream CLC  model railway Southern Railway Southern Region British Rail SR BR(S) LBSCR LB&SCR LSWR LS&WR SECR SE&CR Railway Locomotives Carriages Returant Cars EMU Southern Electric Steam trains Bulleid Maunsell Drummond Stroudley Wainwright Drummond Herbert Walker Brighton Belle Pullman Car Blood & Custard Blood and Custard 1 2 3 4 5 Crimson Lake Cream CLC  model railway Southern Railway Southern Region British Rail SR BR(S) LBSCR LB&SCR LSWR LS&WR SECR SE&CR Railway Locomotives Carriages Returant Cars EMU Southern Electric Steam trains Bulleid Maunsell Drummond Stroudley Wainwright Drummond Herbert Walker Brighton Belle Pullman Car Blood & Custard Blood and Custard 1 2 3 4 5 Crimson Lake Cream CLC  model railway Southern Railway Southern Region British Rail SR BR(S) LBSCR LB&SCR LSWR LS&WR SECR SE&CR Railway Locomotives Carriages Returant Cars EMU Southern Electric Steam trains Bulleid Maunsell Drummond Stroudley Wainwright Drummond Herbert Walker Brighton Belle Pullman Car Blood & Custard Blood and Custard 1 2 3 4 5 Crimson Lake Cream CLC  model railway Southern Railway Southern Region British Rail SR BR(S) LBSCR LB&SCR LSWR LS&WR SECR SE&CR Railway Locomotives Carriages Returant Cars EMU Southern Electric Steam trains Bulleid Maunsell Drummond Stroudley Wainwright Drummond Herbert Walker Brighton Belle Pullman Car Blood & Custard Blood and Custard 1 2 3 4 5 Crimson Lake Cream CLC  model railway Southern Railway Southern Region British Rail SR BR(S) LBSCR LB&SCR LSWR LS&WR SECR SE&CR Railway Locomotives Carriages Returant Cars EMU Southern Electric Steam trains Bulleid Maunsell Drummond Stroudley Wainwright Drummond Herbert Walker Brighton Belle Pullman Car Blood & Custard Blood and Custard 1 2 3 4 5 Crimson Lake Cream CLC  model railway Southern Railway Southern Region British Rail SR BR(S) LBSCR LB&SCR LSWR LS&WR SECR SE&CR Railway Locomotives Carriages Returant Cars EMU Southern Electric Steam trains Bulleid Maunsell Drummond Stroudley Wainwright Drummond Herbert Walker Brighton Belle Pullman Car Blood & Custard Blood and Custard 1 2 3 4 5 Crimson Lake Cream CLC  model railway Southern Railway Southern Region British Rail SR BR(S) LBSCR LB&SCR LSWR LS&WR SECR SE&CR Railway Locomotives Carriages Returant Cars EMU Southern Electric Steam trains Bulleid Maunsell Drummond Stroudley Wainwright Drummond Herbert Walker Brighton Belle Pullman Car Blood & Custard Blood and Custard 1 2 3 4 5 Crimson Lake Cream CLC  model railway Southern Railway Southern Region British Rail SR BR(S) LBSCR LB&SCR LSWR LS&WR SECR SE&CR Railway Locomotives Carriages Returant Cars EMU Southern Electric Steam trains Bulleid Maunsell Drummond Stroudley Wainwright Drummond Herbert Walker Brighton Belle Pullman Car Blood & Custard Blood and Custard 1 2 3 4 5 Crimson Lake Cream CLC  model railway Southern Railway Southern Region British Rail SR BR(S) LBSCR LB&SCR LSWR LS&WR SECR SE&CR Railway Locomotives Carriages Returant Cars EMU Southern Electric Steam trains Bulleid Maunsell Drummond Stroudley Wainwright Drummond Herbert Walker Brighton Belle Pullman Car Blood & Custard Blood and Custard 1 2 3 4 5 Crimson Lake Cream CLC  model railway Southern Railway Southern Region British Rail SR BR(S) LBSCR LB&SCR LSWR LS&WR SECR SE&CR Railway Locomotives Carriages Returant Cars EMU Southern Electric Steam trains Bulleid Maunsell Drummond Stroudley Wainwright Drummond Herbert Walker Brighton Belle Pullman Car Blood & Custard Blood and Custard 1 2 3 4 5 Crimson Lake Cream CLC  model railway Southern Railway Southern Region British Rail SR BR(S) LBSCR LB&SCR LSWR LS&WR SECR SE&CR Railway Locomotives Carriages Returant Cars EMU Southern Electric Steam trains Bulleid Maunsell Drummond Stroudley Wainwright Drummond Herbert Walker Brighton Belle Pullman Car Blood & Custard Blood and Custard 1 2 3 4 5 Crimson Lake Cream CLC  model railway Southern Railway Southern Region British Rail SR BR(S) LBSCR LB&SCR LSWR LS&WR SECR SE&CR Railway Locomotives Carriages Returant Cars EMU Southern Electric Steam trains Bulleid Maunsell Drummond Stroudley Wainwright Drummond Herbert Walker Brighton Belle Pullman Car Blood & Custard Blood and Custard 1 2 3 4 5 Crimson Lake Cream CLC  model railway Southern Railway Southern Region British Rail SR BR(S) LBSCR LB&SCR LSWR LS&WR SECR SE&CR Railway Locomotives Carriages Returant Cars EMU Southern Electric Steam trains Bulleid Maunsell Drummond Stroudley Wainwright Drummond Herbert Walker Brighton Belle Pullman Car Blood & Custard Blood and Custard 1 2 3 4 5 Crimson Lake Cream CLC  model railway Southern Railway Southern Region British Rail SR BR(S) LBSCR LB&SCR LSWR LS&WR SECR SE&CR Railway Locomotives Carriages Returant Cars EMU Southern Electric Steam trains Bulleid Maunsell Drummond Stroudley Wainwright Drummond Herbert Walker Brighton Belle Pullman Car Blood & Custard Blood and Custard 1 2 3 4 5 Crimson Lake Cream CLC  model railway Southern Railway Southern Region British Rail SR BR(S) LBSCR LB&SCR LSWR LS&WR SECR SE&CR Railway Locomotives Carriages Returant Cars EMU Southern Electric Steam trains Bulleid Maunsell Drummond Stroudley Wainwright Drummond Herbert Walker Brighton Belle Pullman Car Blood & Custard Blood and Custard 1 2 3 4 5 Crimson Lake Cream CLC  model railway Southern Railway Southern Region British Rail SR BR(S) LBSCR LB&SCR LSWR LS&WR SECR SE&CR Railway Locomotives Carriages Returant Cars EMU Southern Electric Steam trains Bulleid Maunsell Drummond Stroudley Wainwright Drummond Herbert Walker Brighton Belle Pullman Car Blood & Custard Blood and Custard 1 2 3 4 5 Crimson Lake Cream CLC  model railway Southern Railway Southern Region British Rail SR BR(S) LBSCR LB&SCR LSWR LS&WR SECR SE&CR Railway Locomotives Carriages Returant Cars EMU Southern Electric Steam trains Bulleid Maunsell Drummond Stroudley Wainwright Drummond Herbert Walker Brighton Belle Pullman Car Blood & Custard Blood and Custard 1 2 3 4 5 Crimson Lake Cream CLC  model railway Southern Railway Southern Region British Rail SR BR(S) LBSCR LB&SCR LSWR LS&WR SECR SE&CR Railway Locomotives Carriages Returant Cars EMU Southern Electric Steam trains Bulleid Maunsell Drummond Stroudley Wainwright Drummond Herbert Walker Brighton Belle Pullman Car Blood & Custard Blood and Custard 1 2 3 4 5 Crimson Lake Cream CLC  model railway Southern Railway Southern Region British Rail SR BR(S) LBSCR LB&SCR LSWR LS&WR SECR SE&CR Railway Locomotives Carriages Returant Cars EMU Southern Electric Steam trains Bulleid Maunsell Drummond Stroudley Wainwright Drummond Herbert Walker Brighton Belle Pullman Car Blood & Custard Blood and Custard 1 2 3 4 5 Crimson Lake Cream CLC  model railway Southern Railway Southern Region British Rail SR BR(S) LBSCR LB&SCR LSWR LS&WR SECR SE&CR Railway Locomotives Carriages Returant Cars EMU Southern Electric Steam trains Bulleid Maunsell Drummond Stroudley Wainwright Drummond Herbert Walker Brighton Belle Pullman Car Blood & Custard Blood and Custard 1 2 3 4 5 Crimson Lake Cream CLC  model railway Southern Railway Southern Region British Rail SR BR(S) LBSCR LB&SCR LSWR LS&WR SECR SE&CR Railway Locomotives Carriages Returant Cars EMU Southern Electric Steam trains Bulleid Maunsell Drummond Stroudley Wainwright Drummond Herbert Walker Brighton Belle Pullman Car Blood & Custard Blood and Custard 1 2 3 4 5 Crimson Lake Cream CLC  model railway Southern Railway Southern Region British Rail SR BR(S) LBSCR LB&SCR LSWR LS&WR SECR SE&CR Railway Locomotives Carriages Returant Cars EMU Southern Electric Steam trains Bulleid Maunsell Drummond Stroudley Wainwright Drummond Herbert Walker Brighton Belle Pullman Car Blood & Custard Blood and Custard 1 2 3 4 5 Crimson Lake Cream CLC  model railway Southern Railway Southern Region British Rail SR BR(S) LBSCR LB&SCR LSWR LS&WR SECR SE&CR Railway Locomotives Carriages Returant Cars EMU Southern Electric Steam trains Bulleid Maunsell Drummond Stroudley Wainwright Drummond Herbert Walker Brighton Belle Pullman Car Blood & Custard Blood and Custard 1 2 3 4 5 Crimson Lake Cream CLC  model railway Southern Railway Southern Region British Rail SR BR(S) LBSCR LB&SCR LSWR LS&WR SECR SE&CR Railway Locomotives Carriages Returant Cars EMU Southern Electric Steam trains Bulleid Maunsell Drummond Stroudley Wainwright Drummond Herbert Walker Brighton Belle Pullman Car Blood & Custard Blood and Custard 1 2 3 4 5 Crimson Lake Cream CLC  model railway Southern Railway Southern Region British Rail SR BR(S) LBSCR LB&SCR LSWR LS&WR SECR SE&CR Railway Locomotives Carriages Returant Cars EMU Southern Electric Steam trains Bulleid Maunsell Drummond Stroudley Wainwright Drummond Herbert Walker Brighton Belle Pullman Car Blood & Custard Blood and Custard 1 2 3 4 5 Crimson Lake Cream CLC  model railway Southern Railway Southern Region British Rail SR BR(S) LBSCR LB&SCR LSWR LS&WR SECR SE&CR Railway Locomotives Carriages Returant Cars EMU Southern Electric Steam trains Bulleid Maunsell Drummond Stroudley Wainwright Drummond Herbert Walker Brighton Belle Pullman Car Blood & Custard Blood and Custard 1 2 3 4 5 Crimson Lake Cream CLC  model railway Southern Railway Southern Region British Rail SR BR(S) LBSCR LB&SCR LSWR LS&WR SECR SE&CR Railway Locomotives Carriages Returant Cars EMU Southern Electric Steam trains Bulleid Maunsell Drummond Stroudley Wainwright Drummond Herbert Walker Brighton Belle Pullman Car Blood & Custard Blood and Custard 1 2 3 4 5 Crimson Lake Cream CLC  model railway Southern Railway Southern Region British Rail SR BR(S) LBSCR LB&SCR LSWR LS&WR SECR SE&CR Railway Locomotives Carriages Returant Cars EMU Southern Electric Steam trains Bulleid Maunsell Drummond Stroudley Wainwright Drummond Herbert Walker Brighton Belle Pullman Car Blood & Custard Blood and Custard 1 2 3 4 5 Crimson Lake Cream CLC  model railway Southern Railway Southern Region British Rail SR BR(S) LBSCR LB&SCR LSWR LS&WR SECR SE&CR Railway Locomotives Carriages Returant Cars EMU Southern Electric Steam trains Bulleid Maunsell Drummond Stroudley Wainwright Drummond Herbert Walker Brighton Belle Pullman Car Blood & Custard Blood and Custard 1 2 3 4 5 Crimson Lake Cream CLC  model railway Southern Railway Southern Region British Rail SR BR(S) LBSCR LB&SCR LSWR LS&WR SECR SE&CR Railway Locomotives Carriages Returant Cars EMU Southern Electric Steam trains Bulleid Maunsell Drummond Stroudley Wainwright Drummond Herbert Walker Brighton Belle Pullman Car Blood & Custard Blood and Custard 1 2 3 4 5 Crimson Lake Cream CLC  model railway Southern Railway Southern Region British Rail SR BR(S) LBSCR LB&SCR LSWR LS&WR SECR SE&CR Railway Locomotives Carriages Returant Cars EMU Southern Electric Steam trains Bulleid Maunsell Drummond Stroudley Wainwright Drummond Herbert Walker Brighton Belle Pullman Car Blood & Custard Blood and Custard 1 2 3 4 5 Crimson Lake Cream CLC  model railway Southern Railway Southern Region British Rail SR BR(S) LBSCR LB&SCR LSWR LS&WR SECR SE&CR Railway Locomotives Carriages Returant Cars EMU Southern Electric Steam trains Bulleid Maunsell Drummond Stroudley Wainwright Drummond Herbert Walker Brighton Belle Pullman Car Blood & Custard Blood and Custard 1 2 3 4 5 Crimson Lake Cream CLC  model railway Southern Railway Southern Region British Rail SR BR(S) LBSCR LB&SCR LSWR LS&WR SECR SE&CR Railway Locomotives Carriages Returant Cars EMU Southern Electric Steam trains Bulleid Maunsell Drummond Stroudley Wainwright Drummond Herbert Walker Brighton Belle Pullman Car Blood & Custard Blood and Custard 1 2 3 4 5 Crimson Lake Cream CLC  model railway Southern Railway Southern Region British Rail SR BR(S) LBSCR LB&SCR LSWR LS&WR SECR SE&CR Railway Locomotives Carriages Returant Cars EMU Southern Electric Steam trains Bulleid Maunsell Drummond Stroudley Wainwright Drummond Herbert Walker Brighton Belle Pullman Car Blood & Custard Blood and Custard 1 2 3 4 5 Crimson Lake Cream CLC  model railway Southern Railway Southern Region British Rail SR BR(S) LBSCR LB&SCR LSWR LS&WR SECR SE&CR Railway Locomotives Carriages Returant Cars EMU Southern Electric Steam trains Bulleid Maunsell Drummond Stroudley Wainwright Drummond Herbert Walker Brighton Belle Pullman Car Blood & Custard Blood and Custard 1 2 3 4 5 Crimson Lake Cream CLC  model railway Southern Railway Southern Region British Rail SR BR(S) LBSCR LB&SCR LSWR LS&WR SECR SE&CR Railway Locomotives Carriages Returant Cars EMU Southern Electric Steam trains Bulleid Maunsell Drummond Stroudley Wainwright Drummond Herbert Walker Brighton Belle Pullman Car Blood & Custard Blood and Custard 1 2 3 4 5 Crimson Lake Cream CLC  model railway Southern Railway Southern Region British Rail SR BR(S) LBSCR LB&SCR LSWR LS&WR SECR SE&CR Railway Locomotives Carriages Returant Cars EMU Southern Electric Steam trains Bulleid Maunsell Drummond Stroudley Wainwright Drummond Herbert Walker Brighton Belle Pullman Car Blood & Custard Blood and Custard 1 2 3 4 5 Crimson Lake Cream CLC  model railway Southern Railway Southern Region British Rail SR BR(S) LBSCR LB&SCR LSWR LS&WR SECR SE&CR Railway Locomotives Carriages Returant Cars EMU Southern Electric Steam trains Bulleid Maunsell Drummond Stroudley Wainwright Drummond Herbert Walker Brighton Belle Pullman Car Blood & Custard Blood and Custard 1 2 3 4 5 Crimson Lake Cream CLC  model railway Southern Railway Southern Region British Rail SR BR(S) LBSCR LB&SCR LSWR LS&WR SECR SE&CR Railway Locomotives Carriages Returant Cars EMU Southern Electric Steam trains Bulleid Maunsell Drummond Stroudley Wainwright Drummond Herbert Walker Brighton Belle Pullman Car Blood & Custard Blood and Custard 1 2 3 4 5 Crimson Lake Cream CLC  model railway Southern Railway Southern Region British Rail SR BR(S) LBSCR LB&SCR LSWR LS&WR SECR SE&CR Railway Locomotives Carriages Returant Cars EMU Southern Electric Steam trains Bulleid Maunsell Drummond Stroudley Wainwright Drummond Herbert Walker Brighton Belle Pullman Car Blood & Custard Blood and Custard 1 2 3 4 5 Crimson Lake Cream CLC  model railway Southern Railway Southern Region British Rail SR BR(S) LBSCR LB&SCR LSWR LS&WR SECR SE&CR Railway Locomotives Carriages Returant Cars EMU Southern Electric Steam trains Bulleid Maunsell Drummond Stroudley Wainwright Drummond Herbert Walker Brighton Belle Pullman Car Blood & Custard Blood and Custard 1 2 3 4 5 Crimson Lake Cream CLC  model railway Southern Railway Southern Region British Rail SR BR(S) LBSCR LB&SCR LSWR LS&WR SECR SE&CR Railway Locomotives Carriages Returant Cars EMU Southern Electric Steam trains Bulleid Maunsell Drummond Stroudley Wainwright Drummond Herbert Walker Brighton Belle Pullman Car Blood & Custard Blood and Custard 1 2 3 4 5 Crimson Lake Cream CLC  model railway Southern Railway Southern Region British Rail SR BR(S) LBSCR LB&SCR LSWR LS&WR SECR SE&CR Railway Locomotives Carriages Returant Cars EMU Southern Electric Steam trains Bulleid Maunsell Drummond Stroudley Wainwright Drummond Herbert Walker Brighton Belle Pullman Car Blood & Custard Blood and Custard 1 2 3 4 5 Crimson Lake Cream CLC  model railway Southern Railway Southern Region British Rail SR BR(S) LBSCR LB&SCR LSWR LS&WR SECR SE&CR Railway Locomotives Carriages Returant Cars EMU Southern Electric Steam trains Bulleid Maunsell Drummond Stroudley Wainwright Drummond Herbert Walker Brighton Belle Pullman Car Blood & Custard Blood and Custard 1 2 3 4 5 Crimson Lake Cream CLC  model railway Southern Railway Southern Region British Rail SR BR(S) LBSCR LB&SCR LSWR LS&WR SECR SE&CR Railway Locomotives Carriages Returant Cars EMU Southern Electric Steam trains Bulleid Maunsell Drummond Stroudley Wainwright Drummond Herbert Walker Brighton Belle Pullman Car Blood & Custard Blood and Custard 1 2 3 4 5 Crimson Lake Cream CLC  model railway Southern Railway Southern Region British Rail SR BR(S) LBSCR LB&SCR LSWR LS&WR SECR SE&CR Railway Locomotives Carriages Returant Cars EMU Southern Electric Steam trains Bulleid Maunsell Drummond Stroudley Wainwright Drummond Herbert Walker Brighton Belle Pullman Car Blood & Custard Blood and Custard 1 2 3 4 5 Crimson Lake Cream CLC  model railway Southern Railway Southern Region British Rail SR BR(S) LBSCR LB&SCR LSWR LS&WR SECR SE&CR Railway Locomotives Carriages Returant Cars EMU Southern Electric Steam trains Bulleid Maunsell Drummond Stroudley Wainwright Drummond Herbert Walker Brighton Belle Pullman Car Blood & Custard Blood and Custard 1 2 3 4 5 Crimson Lake Cream CLC  model railway Southern Railway Southern Region British Rail SR BR(S) LBSCR LB&SCR LSWR LS&WR SECR SE&CR Railway Locomotives Carriages Returant Cars EMU Southern Electric Steam trains Bulleid Maunsell Drummond Stroudley Wainwright Drummond Herbert Walker Brighton Belle Pullman Car Blood & Custard Blood and Custard 1 2 3 4 5 Crimson Lake Cream CLC  model railway Southern Railway Southern Region British Rail SR BR(S) LBSCR LB&SCR LSWR LS&WR SECR SE&CR Railway Locomotives Carriages Returant Cars EMU Southern Electric Steam trains Bulleid Maunsell Drummond Stroudley Wainwright Drummond Herbert Walker Brighton Belle Pullman Car Blood & Custard Blood and Custard 1 2 3 4 5 Crimson Lake Cream CLC  model railway Southern Railway Southern Region British Rail SR BR(S) LBSCR LB&SCR LSWR LS&WR SECR SE&CR Railway Locomotives Carriages Returant Cars EMU Southern Electric Steam trains Bulleid Maunsell Drummond Stroudley Wainwright Drummond Herbert Walker Brighton Belle Pullman Car Blood & Custard Blood and Custard 1 2 3 4 5 Crimson Lake Cream CLC  model railway Southern Railway Southern Region British Rail SR BR(S) LBSCR LB&SCR LSWR LS&WR SECR SE&CR Railway Locomotives Carriages Returant Cars EMU Southern Electric Steam trains Bulleid Maunsell Drummond Stroudley Wainwright Drummond Herbert Walker Brighton Belle Pullman Car Blood & Custard Blood and Custard 1 2 3 4 5 Crimson Lake Cream CLC  model railway Southern Railway Southern Region British Rail SR BR(S) LBSCR LB&SCR LSWR LS&WR SECR SE&CR Railway Locomotives Carriages Returant Cars EMU Southern Electric Steam trains Bulleid Maunsell Drummond Stroudley Wainwright Drummond Herbert Walker Brighton Belle Pullman Car Blood & Custard Blood and Custard 1 2 3 4 5 Crimson Lake Cream CLC  model railway Southern Railway Southern Region British Rail SR BR(S) LBSCR LB&SCR LSWR LS&WR SECR SE&CR Railway Locomotives Carriages Returant Cars EMU Southern Electric Steam trains Bulleid Maunsell Drummond Stroudley Wainwright Drummond Herbert Walker Brighton Belle Pullman Car Blood & Custard Blood and Custard 1 2 3 4 5 Crimson Lake Cream CLC  model railway Southern Railway Southern Region British Rail SR BR(S) LBSCR LB&SCR LSWR LS&WR SECR SE&CR Railway Locomotives Carriages Returant Cars EMU Southern Electric Steam trains Bulleid Maunsell Drummond Stroudley Wainwright Drummond Herbert Walker Brighton Belle Pullman Car Blood & Custard Blood and Custard 1 2 3 4 5 Crimson Lake Cream CLC  model railway Southern Railway Southern Region British Rail SR BR(S) LBSCR LB&SCR LSWR LS&WR SECR SE&CR Railway Locomotives Carriages Returant Cars EMU Southern Electric Steam trains Bulleid Maunsell Drummond Stroudley Wainwright Drummond Herbert Walker Brighton Belle Pullman Car Blood & Custard Blood and Custard 1 2 3 4 5 Crimson Lake Cream CLC  model railway Southern Railway Southern Region British Rail SR BR(S) LBSCR LB&SCR LSWR LS&WR SECR SE&CR Railway Locomotives Carriages Returant Cars EMU Southern Electric Steam trains Bulleid Maunsell Drummond Stroudley Wainwright Drummond Herbert Walker Brighton Belle Pullman Car Blood & Custard Blood and Custard 1 2 3 4 5 Crimson Lake Cream CLC  model railway Southern Railway Southern Region British Rail SR BR(S) LBSCR LB&SCR LSWR LS&WR SECR SE&CR Railway Locomotives Carriages Returant Cars EMU Southern Electric Steam trains Bulleid Maunsell Drummond Stroudley Wainwright Drummond Herbert Walker Brighton Belle Pullman Car Blood & Custard Blood and Custard 1 2 3 4 5 Crimson Lake Cream CLC  model railway Southern Railway Southern Region British Rail SR BR(S) LBSCR LB&SCR LSWR LS&WR SECR SE&CR Railway Locomotives Carriages Returant Cars EMU Southern Electric Steam trains Bulleid Maunsell Drummond Stroudley Wainwright Drummond Herbert Walker Brighton Belle Pullman Car Blood & Custard Blood and Custard 1 2 3 4 5 Crimson Lake Cream CLC  model railway Southern Railway Southern Region British Rail SR BR(S) LBSCR LB&SCR LSWR LS&WR SECR SE&CR Railway Locomotives Carriages Returant Cars EMU Southern Electric Steam trains Bulleid Maunsell Drummond Stroudley Wainwright Drummond Herbert Walker Brighton Belle Pullman Car Blood & Custard Blood and Custard 1 2 3 4 5 Crimson Lake Cream CLC  model railway Southern Railway Southern Region British Rail SR BR(S) LBSCR LB&SCR LSWR LS&WR SECR SE&CR Railway Locomotives Carriages Returant Cars EMU Southern Electric Steam trains Bulleid Maunsell Drummond Stroudley Wainwright Drummond Herbert Walker Brighton Belle Pullman Car Blood & Custard Blood and Custard 1 2 3 4 5 Crimson Lake Cream CLC  model railway Southern Railway Southern Region British Rail SR BR(S) LBSCR LB&SCR LSWR LS&WR SECR SE&CR Railway Locomotives Carriages Returant Cars EMU Southern Electric Steam trains Bulleid Maunsell Drummond Stroudley Wainwright Drummond Herbert Walker Brighton Belle Pullman Car Blood & Custard Blood and Custard 1 2 3 4 5 Crimson Lake Cream CLC  model railway Southern Railway Southern Region British Rail SR BR(S) LBSCR LB&SCR LSWR LS&WR SECR SE&CR Railway Locomotives Carriages Returant Cars EMU Southern Electric Steam trains Bulleid Maunsell Drummond Stroudley Wainwright Drummond Herbert Walker Brighton Belle Pullman Car Blood & Custard Blood and Custard 1 2 3 4 5 Crimson Lake Cream CLC  model railway Southern Railway Southern Region British Rail SR BR(S) LBSCR LB&SCR LSWR LS&WR SECR SE&CR Railway Locomotives Carriages Returant Cars EMU Southern Electric Steam trains Bulleid Maunsell Drummond Stroudley Wainwright Drummond Herbert Walker Brighton Belle Pullman Car Blood & Custard Blood and Custard 1 2 3 4 5 Crimson Lake Cream CLC  model railway Southern Railway Southern Region British Rail SR BR(S) LBSCR LB&SCR LSWR LS&WR SECR SE&CR Railway Locomotives Carriages Returant Cars EMU Southern Electric Steam trains Bulleid Maunsell Drummond Stroudley Wainwright Drummond Herbert Walker Brighton Belle Pullman Car Blood & Custard Blood and Custard 1 2 3 4 5 Crimson Lake Cream CLC  model railway Southern Railway Southern Region British Rail SR BR(S) LBSCR LB&SCR LSWR LS&WR SECR SE&CR Railway Locomotives Carriages Returant Cars EMU Southern Electric Steam trains Bulleid Maunsell Drummond Stroudley Wainwright Drummond Herbert Walker Brighton Belle Pullman Car Blood & Custard Blood and Custard 1 2 3 4 5 Crimson Lake Cream CLC  model railway Southern Railway Southern Region British Rail SR BR(S) LBSCR LB&SCR LSWR LS&WR SECR SE&CR Railway Locomotives Carriages Returant Cars EMU Southern Electric Steam trains Bulleid Maunsell Drummond Stroudley Wainwright Drummond Herbert Walker Brighton Belle Pullman Car Blood & Custard Blood and Custard 1 2 3 4 5 Crimson Lake Cream CLC  model railway Southern Railway Southern Region British Rail SR BR(S) LBSCR LB&SCR LSWR LS&WR SECR SE&CR Railway Locomotives Carriages Returant Cars EMU Southern Electric Steam trains Bulleid Maunsell Drummond Stroudley Wainwright Drummond Herbert Walker Brighton Belle Pullman Car Blood & Custard Blood and Custard 1 2 3 4 5 Crimson Lake Cream CLC  model railway Southern Railway Southern Region British Rail SR BR(S) LBSCR LB&SCR LSWR LS&WR SECR SE&CR Railway Locomotives Carriages Returant Cars EMU Southern Electric Steam trains Bulleid Maunsell Drummond Stroudley Wainwright Drummond Herbert Walker Brighton Belle Pullman Car Blood & Custard Blood and Custard 1 2 3 4 5 Crimson Lake Cream CLC  model railway Southern Railway Southern Region British Rail SR BR(S) LBSCR LB&SCR LSWR LS&WR SECR SE&CR Railway Locomotives Carriages Returant Cars EMU Southern Electric Steam trains Bulleid Maunsell Drummond Stroudley Wainwright Drummond Herbert Walker Brighton Belle Pullman Car Blood & Custard Blood and Custard 1 2 3 4 5 Crimson Lake Cream CLC  model railway Southern Railway Southern Region British Rail SR BR(S) LBSCR LB&SCR LSWR LS&WR SECR SE&CR Railway Locomotives Carriages Returant Cars EMU Southern Electric Steam trains Bulleid Maunsell Drummond Stroudley Wainwright Drummond Herbert Walker Brighton Belle Pullman Car Blood & Custard Blood and Custard 1 2 3 4 5 Crimson Lake Cream CLC  model railway Southern Railway Southern Region British Rail SR BR(S) LBSCR LB&SCR LSWR LS&WR SECR SE&CR Railway Locomotives Carriages Returant Cars EMU Southern Electric Steam trains Bulleid Maunsell Drummond Stroudley Wainwright Drummond Herbert Walker Brighton Belle Pullman Car Blood & Custard Blood and Custard 1 2 3 4 5 Crimson Lake Cream CLC  model railway Southern Railway Southern Region British Rail SR BR(S) LBSCR LB&SCR LSWR LS&WR SECR SE&CR Railway Locomotives Carriages Returant Cars EMU Southern Electric Steam trains Bulleid Maunsell Drummond Stroudley Wainwright Drummond Herbert Walker Brighton Belle Pullman Car Blood & Custard Blood and Custard 1 2 3 4 5 Crimson Lake Cream CLC  model railway Southern Railway Southern Region British Rail SR BR(S) LBSCR LB&SCR LSWR LS&WR SECR SE&CR Railway Locomotives Carriages Returant Cars EMU Southern Electric Steam trains Bulleid Maunsell Drummond Stroudley Wainwright Drummond Herbert Walker Brighton Belle Pullman Car Blood & Custard Blood and Custard 1 2 3 4 5 Crimson Lake Cream CLC  model railway Southern Railway Southern Region British Rail SR BR(S) LBSCR LB&SCR LSWR LS&WR SECR SE&CR Railway Locomotives Carriages Returant Cars EMU Southern Electric Steam trains Bulleid Maunsell Drummond Stroudley Wainwright Drummond Herbert Walker Brighton Belle Pullman Car Blood & Custard Blood and Custard 1 2 3 4 5 Crimson Lake Cream CLC  model railway Southern Railway Southern Region British Rail SR BR(S) LBSCR LB&SCR LSWR LS&WR SECR SE&CR Railway Locomotives Carriages Returant Cars EMU Southern Electric Steam trains Bulleid Maunsell Drummond Stroudley Wainwright Drummond Herbert Walker Brighton Belle Pullman Car Blood & Custard Blood and Custard 1 2 3 4 5 Crimson Lake Cream CLC  model railway Southern Railway Southern Region British Rail SR BR(S) LBSCR LB&SCR LSWR LS&WR SECR SE&CR Railway Locomotives Carriages Returant Cars EMU Southern Electric Steam trains Bulleid Maunsell Drummond Stroudley Wainwright Drummond Herbert Walker Brighton Belle Pullman Car Blood & Custard Blood and Custard 1 2 3 4 5 Crimson Lake Cream CLC  model railway Southern Railway Southern Region British Rail SR BR(S) LBSCR LB&SCR LSWR LS&WR SECR SE&CR Railway Locomotives Carriages Returant Cars EMU Southern Electric Steam trains Bulleid Maunsell Drummond Stroudley Wainwright Drummond Herbert Walker Brighton Belle Pullman Car Blood & Custard Blood and Custard 1 2 3 4 5 Crimson Lake Cream CLC  model railway Southern Railway Southern Region British Rail SR BR(S) LBSCR LB&SCR LSWR LS&WR SECR SE&CR Railway Locomotives Carriages Returant Cars EMU Southern Electric Steam trains Bulleid Maunsell Drummond Stroudley Wainwright Drummond Herbert Walker Brighton Belle Pullman Car Blood & Custard Blood and Custard 1 2 3 4 5 Crimson Lake Cream CLC  model railway Southern Railway Southern Region British Rail SR BR(S) LBSCR LB&SCR LSWR LS&WR SECR SE&CR Railway Locomotives Carriages Returant Cars EMU Southern Electric Steam trains Bulleid Maunsell Drummond Stroudley Wainwright Drummond Herbert Walker Brighton Belle Pullman Car Blood & Custard Blood and Custard 1 2 3 4 5 Crimson Lake Cream CLC  model railway Southern Railway Southern Region British Rail SR BR(S) LBSCR LB&SCR LSWR LS&WR SECR SE&CR Railway Locomotives Carriages Returant Cars EMU Southern Electric Steam trains Bulleid Maunsell Drummond Stroudley Wainwright Drummond Herbert Walker Brighton Belle Pullman Car Blood & Custard Blood and Custard 1 2 3 4 5 Crimson Lake Cream CLC  model railway Southern Railway Southern Region British Rail SR BR(S) LBSCR LB&SCR LSWR LS&WR SECR SE&CR Railway Locomotives Carriages Returant Cars EMU Southern Electric Steam trains Bulleid Maunsell Drummond Stroudley Wainwright Drummond Herbert Walker Brighton Belle Pullman Car Blood & Custard Blood and Custard 1 2 3 4 5 Crimson Lake Cream CLC  model railway Southern Railway Southern Region British Rail SR BR(S) LBSCR LB&SCR LSWR LS&WR SECR SE&CR Railway Locomotives Carriages Returant Cars EMU Southern Electric Steam trains Bulleid Maunsell Drummond Stroudley Wainwright Drummond Herbert Walker Brighton Belle Pullman Car Blood & Custard Blood and Custard 1 2 3 4 5 Crimson Lake Cream CLC  model railway Southern Railway Southern Region British Rail SR BR(S) LBSCR LB&SCR LSWR LS&WR SECR SE&CR Railway Locomotives Carriages Returant Cars EMU Southern Electric Steam trains Bulleid Maunsell Drummond Stroudley Wainwright Drummond Herbert Walker Brighton Belle Pullman Car Blood & Custard Blood and Custard 1 2 3 4 5 Crimson Lake Cream CLC  model railway Southern Railway Southern Region British Rail SR BR(S) LBSCR LB&SCR LSWR LS&WR SECR SE&CR Railway Locomotives Carriages Returant Cars EMU Southern Electric Steam trains Bulleid Maunsell Drummond Stroudley Wainwright Drummond Herbert Walker Brighton Belle Pullman Car Blood & Custard Blood and Custard 1 2 3 4 5 Crimson Lake Cream CLC  model railway Southern Railway Southern Region British Rail SR BR(S) LBSCR LB&SCR LSWR LS&WR SECR SE&CR Railway Locomotives Carriages Returant Cars EMU Southern Electric Steam trains Bulleid Maunsell Drummond Stroudley Wainwright Drummond Herbert Walker Brighton Belle Pullman Car Blood & Custard Blood and Custard 1 2 3 4 5 Crimson Lake Cream CLC  model railway Southern Railway Southern Region British Rail SR BR(S) LBSCR LB&SCR LSWR LS&WR SECR SE&CR Railway Locomotives Carriages Returant Cars EMU Southern Electric Steam trains Bulleid Maunsell Drummond Stroudley Wainwright Drummond Herbert Walker Brighton Belle Pullman Car Blood & Custard Blood and Custard 1 2 3 4 5 Crimson Lake Cream CLC  model railway Southern Railway Southern Region British Rail SR BR(S) LBSCR LB&SCR LSWR LS&WR SECR SE&CR Railway Locomotives Carriages Returant Cars EMU Southern Electric Steam trains Bulleid Maunsell Drummond Stroudley Wainwright Drummond Herbert Walker Brighton Belle Pullman Car Blood & Custard Blood and Custard 1 2 3 4 5 Crimson Lake Cream CLC  model railway Southern Railway Southern Region British Rail SR BR(S) LBSCR LB&SCR LSWR LS&WR SECR SE&CR Railway Locomotives Carriages Returant Cars EMU Southern Electric Steam trains Bulleid Maunsell Drummond Stroudley Wainwright Drummond Herbert Walker Brighton Belle Pullman Car Blood & Custard Blood and Custard 1 2 3 4 5 Crimson Lake Cream CLC  model railway Southern Railway Southern Region British Rail SR BR(S) LBSCR LB&SCR LSWR LS&WR SECR SE&CR Railway Locomotives Carriages Returant Cars EMU Southern Electric Steam trains Bulleid Maunsell Drummond Stroudley Wainwright Drummond Herbert Walker Brighton Belle Pullman Car Blood & Custard Blood and Custard 1 2 3 4 5 Crimson Lake Cream CLC  model railway Southern Railway Southern Region British Rail SR BR(S) LBSCR LB&SCR LSWR LS&WR SECR SE&CR Railway Locomotives Carriages Returant Cars EMU Southern Electric Steam trains Bulleid Maunsell Drummond Stroudley Wainwright Drummond Herbert Walker Brighton Belle Pullman Car Blood & Custard Blood and Custard 1 2 3 4 5 Crimson Lake Cream CLC  model railway Southern Railway Southern Region British Rail SR BR(S) LBSCR LB&SCR LSWR LS&WR SECR SE&CR Railway Locomotives Carriages Returant Cars EMU Southern Electric Steam trains Bulleid Maunsell Drummond Stroudley Wainwright Drummond Herbert Walker Brighton Belle Pullman Car Blood & Custard Blood and Custard 1 2 3 4 5 Crimson Lake Cream CLC  model railway Southern Railway Southern Region British Rail SR BR(S) LBSCR LB&SCR LSWR LS&WR SECR SE&CR Railway Locomotives Carriages Returant Cars EMU Southern Electric Steam trains Bulleid Maunsell Drummond Stroudley Wainwright Drummond Herbert Walker Brighton Belle Pullman Car Blood & Custard Blood and Custard 1 2 3 4 5 Crimson Lake Cream CLC  model railway Southern Railway Southern Region British Rail SR BR(S) LBSCR LB&SCR LSWR LS&WR SECR SE&CR Railway Locomotives Carriages Returant Cars EMU Southern Electric Steam trains Bulleid Maunsell Drummond Stroudley Wainwright Drummond Herbert Walker Brighton Belle Pullman Car Blood & Custard Blood and Custard 1 2 3 4 5 Crimson Lake Cream CLC  model railway Southern Railway Southern Region British Rail SR BR(S) LBSCR LB&SCR LSWR LS&WR SECR SE&CR Railway Locomotives Carriages Returant Cars EMU Southern Electric Steam trains Bulleid Maunsell Drummond Stroudley Wainwright Drummond Herbert Walker Brighton Belle Pullman Car Blood & Custard Blood and Custard 1 2 3 4 5 Crimson Lake Cream CLC  model railway Southern Railway Southern Region British Rail SR BR(S) LBSCR LB&SCR LSWR LS&WR SECR SE&CR Railway Locomotives Carriages Returant Cars EMU Southern Electric Steam trains Bulleid Maunsell Drummond Stroudley Wainwright Drummond Herbert Walker Brighton Belle Pullman Car Blood & Custard Blood and Custard 1 2 3 4 5 Crimson Lake Cream CLC  model railway Southern Railway Southern Region British Rail SR BR(S) LBSCR LB&SCR LSWR LS&WR SECR SE&CR Railway Locomotives Carriages Returant Cars EMU Southern Electric Steam trains Bulleid Maunsell Drummond Stroudley Wainwright Drummond Herbert Walker Brighton Belle Pullman Car Blood & Custard Blood and Custard 1 2 3 4 5 Crimson Lake Cream CLC  model railway Southern Railway Southern Region British Rail SR BR(S) LBSCR LB&SCR LSWR LS&WR SECR SE&CR Railway Locomotives Carriages Returant Cars EMU Southern Electric Steam trains Bulleid Maunsell Drummond Stroudley Wainwright Drummond Herbert Walker Brighton Belle Pullman Car Blood & Custard Blood and Custard 1 2 3 4 5 Crimson Lake Cream CLC  model railway Southern Railway Southern Region British Rail SR BR(S) LBSCR LB&SCR LSWR LS&WR SECR SE&CR Railway Locomotives Carriages Returant Cars EMU Southern Electric Steam trains Bulleid Maunsell Drummond Stroudley Wainwright Drummond Herbert Walker Brighton Belle Pullman Car Blood & Custard Blood and Custard 1 2 3 4 5 Crimson Lake Cream CLC  model railway Southern Railway Southern Region British Rail SR BR(S) LBSCR LB&SCR LSWR LS&WR SECR SE&CR Railway Locomotives Carriages Returant Cars EMU Southern Electric Steam trains Bulleid Maunsell Drummond Stroudley Wainwright Drummond Herbert Walker Brighton Belle Pullman Car Blood & Custard Blood and Custard 1 2 3 4 5 Crimson Lake Cream CLC  model railway Southern Railway Southern Region British Rail SR BR(S) LBSCR LB&SCR LSWR LS&WR SECR SE&CR Railway Locomotives Carriages Returant Cars EMU Southern Electric Steam trains Bulleid Maunsell Drummond Stroudley Wainwright Drummond Herbert Walker Brighton Belle Pullman Car Blood & Custard Blood and Custard 1 2 3 4 5 Crimson Lake Cream CLC  model railway Southern Railway Southern Region British Rail SR BR(S) LBSCR LB&SCR LSWR LS&WR SECR SE&CR Railway Locomotives Carriages Returant Cars EMU Southern Electric Steam trains Bulleid Maunsell Drummond Stroudley Wainwright Drummond Herbert Walker Brighton Belle Pullman Car Blood & Custard Blood and Custard 1 2 3 4 5 Crimson Lake Cream CLC  model railway Southern Railway Southern Region British Rail SR BR(S) LBSCR LB&SCR LSWR LS&WR SECR SE&CR Railway Locomotives Carriages Returant Cars EMU Southern Electric Steam trains Bulleid Maunsell Drummond Stroudley Wainwright Drummond Herbert Walker Brighton Belle Pullman Car Blood & Custard Blood and Custard 1 2 3 4 5 Crimson Lake Cream CLC  model railway Southern Railway Southern Region British Rail SR BR(S) LBSCR LB&SCR LSWR LS&WR SECR SE&CR Railway Locomotives Carriages Returant Cars EMU Southern Electric Steam trains Bulleid Maunsell Drummond Stroudley Wainwright Drummond Herbert Walker Brighton Belle Pullman Car Blood & Custard Blood and Custard 1 2 3 4 5 Crimson Lake Cream CLC  model railway Southern Railway Southern Region British Rail SR BR(S) LBSCR LB&SCR LSWR LS&WR SECR SE&CR Railway Locomotives Carriages Returant Cars EMU Southern Electric Steam trains Bulleid Maunsell Drummond Stroudley Wainwright Drummond Herbert Walker Brighton Belle Pullman Car Blood & Custard Blood and Custard 1 2 3 4 5 Crimson Lake Cream CLC  model railway Southern Railway Southern Region British Rail SR BR(S) LBSCR LB&SCR LSWR LS&WR SECR SE&CR Railway Locomotives Carriages Returant Cars EMU Southern Electric Steam trains Bulleid Maunsell Drummond Stroudley Wainwright Drummond Herbert Walker Brighton Belle Pullman Car Blood & Custard Blood and Custard 1 2 3 4 5 Crimson Lake Cream CLC  model railway Southern Railway Southern Region British Rail SR BR(S) LBSCR LB&SCR LSWR LS&WR SECR SE&CR Railway Locomotives Carriages Returant Cars EMU Southern Electric Steam trains Bulleid Maunsell Drummond Stroudley Wainwright Drummond Herbert Walker Brighton Belle Pullman Car Blood & Custard Blood and Custard 1 2 3 4 5 Crimson Lake Cream CLC  model railway Southern Railway Southern Region British Rail SR BR(S) LBSCR LB&SCR LSWR LS&WR SECR SE&CR Railway Locomotives Carriages Returant Cars EMU Southern Electric Steam trains Bulleid Maunsell Drummond Stroudley Wainwright Drummond Herbert Walker Brighton Belle Pullman Car Blood & Custard Blood and Custard 1 2 3 4 5 Crimson Lake Cream CLC  model railway Southern Railway Southern Region British Rail SR BR(S) LBSCR LB&SCR LSWR LS&WR SECR SE&CR Railway Locomotives Carriages Returant Cars EMU Southern Electric Steam trains Bulleid Maunsell Drummond Stroudley Wainwright Drummond Herbert Walker Brighton Belle Pullman Car Blood & Custard Blood and Custard 1 2 3 4 5 Crimson Lake Cream CLC  model railway Southern Railway Southern Region British Rail SR BR(S) LBSCR LB&SCR LSWR LS&WR SECR SE&CR Railway Locomotives Carriages Returant Cars EMU Southern Electric Steam trains Bulleid Maunsell Drummond Stroudley Wainwright Drummond Herbert Walker Brighton Belle Pullman Car Blood & Custard Blood and Custard 1 2 3 4 5 Crimson Lake Cream CLC  model railway Southern Railway Southern Region British Rail SR BR(S) LBSCR LB&SCR LSWR LS&WR SECR SE&CR Railway Locomotives Carriages Returant Cars EMU Southern Electric Steam trains Bulleid Maunsell Drummond Stroudley Wainwright Drummond Herbert Walker Brighton Belle Pullman Car Blood & Custard Blood and Custard 1 2 3 4 5 Crimson Lake Cream CLC  model railway Southern Railway Southern Region British Rail SR BR(S) LBSCR LB&SCR LSWR LS&WR SECR SE&CR Railway Locomotives Carriages Returant Cars EMU Southern Electric Steam trains Bulleid Maunsell Drummond Stroudley Wainwright Drummond Herbert Walker Brighton Belle Pullman Car Blood & Custard Blood and Custard 1 2 3 4 5 Crimson Lake Cream CLC  model railway Southern Railway Southern Region British Rail SR BR(S) LBSCR LB&SCR LSWR LS&WR SECR SE&CR Railway Locomotives Carriages Returant Cars EMU Southern Electric Steam trains Bulleid Maunsell Drummond Stroudley Wainwright Drummond Herbert Walker Brighton Belle Pullman Car Blood & Custard Blood and Custard 1 2 3 4 5 Crimson Lake Cream CLC  model railway Southern Railway Southern Region British Rail SR BR(S) LBSCR LB&SCR LSWR LS&WR SECR SE&CR Railway Locomotives Carriages Returant Cars EMU Southern Electric Steam trains Bulleid Maunsell Drummond Stroudley Wainwright Drummond Herbert Walker Brighton Belle Pullman Car Blood & Custard Blood and Custard 1 2 3 4 5 Crimson Lake Cream CLC  model railway Southern Railway Southern Region British Rail SR BR(S) LBSCR LB&SCR LSWR LS&WR SECR SE&CR Railway Locomotives Carriages Returant Cars EMU Southern Electric Steam trains Bulleid Maunsell Drummond Stroudley Wainwright Drummond Herbert Walker Brighton Belle Pullman Car Blood & Custard Blood and Custard 1 2 3 4 5 Crimson Lake Cream CLC  model railway Southern Railway Southern Region British Rail SR BR(S) LBSCR LB&SCR LSWR LS&WR SECR SE&CR Railway Locomotives Carriages Returant Cars EMU Southern Electric Steam trains Bulleid Maunsell Drummond Stroudley Wainwright Drummond Herbert Walker Brighton Belle Pullman Car Blood & Custard Blood and Custard 1 2 3 4 5 Crimson Lake Cream CLC  model railway Southern Railway Southern Region British Rail SR BR(S) LBSCR LB&SCR LSWR LS&WR SECR SE&CR Railway Locomotives Carriages Returant Cars EMU Southern Electric Steam trains Bulleid Maunsell Drummond Stroudley Wainwright Drummond Herbert Walker Brighton Belle Pullman Car Blood & Custard Blood and Custard 1 2 3 4 5 Crimson Lake Cream CLC  model railway Southern Railway Southern Region British Rail SR BR(S) LBSCR LB&SCR LSWR LS&WR SECR SE&CR Railway Locomotives Carriages Returant Cars EMU Southern Electric Steam trains Bulleid Maunsell Drummond Stroudley Wainwright Drummond Herbert Walker Brighton Belle Pullman Car Blood & Custard Blood and Custard 1 2 3 4 5 Crimson Lake Cream CLC  model railway Southern Railway Southern Region British Rail SR BR(S) LBSCR LB&SCR LSWR LS&WR SECR SE&CR Railway Locomotives Carriages Returant Cars EMU Southern Electric Steam trains Bulleid Maunsell Drummond Stroudley Wainwright Drummond Herbert Walker Brighton Belle Pullman Car Blood & Custard Blood and Custard 1 2 3 4 5 Crimson Lake Cream CLC  model railway Southern Railway Southern Region British Rail SR BR(S) LBSCR LB&SCR LSWR LS&WR SECR SE&CR Railway Locomotives Carriages Returant Cars EMU Southern Electric Steam trains Bulleid Maunsell Drummond Stroudley Wainwright Drummond Herbert Walker Brighton Belle Pullman Car Blood & Custard Blood and Custard 1 2 3 4 5 Crimson Lake Cream CLC  model railway Southern Railway Southern Region British Rail SR BR(S) LBSCR LB&SCR LSWR LS&WR SECR SE&CR Railway Locomotives Carriages Returant Cars EMU Southern Electric Steam trains Bulleid Maunsell Drummond Stroudley Wainwright Drummond Herbert Walker Brighton Belle Pullman Car Blood & Custard Blood and Custard 1 2 3 4 5 Crimson Lake Cream CLC  model railway Southern Railway Southern Region British Rail SR BR(S) LBSCR LB&SCR LSWR LS&WR SECR SE&CR Railway Locomotives Carriages Returant Cars EMU Southern Electric Steam trains Bulleid Maunsell Drummond Stroudley Wainwright Drummond Herbert Walker Brighton Belle Pullman Car Blood & Custard Blood and Custard 1 2 3 4 5 Crimson Lake Cream CLC  model railway Southern Railway Southern Region British Rail SR BR(S) LBSCR LB&SCR LSWR LS&WR SECR SE&CR Railway Locomotives Carriages Returant Cars EMU Southern Electric Steam trains Bulleid Maunsell Drummond Stroudley Wainwright Drummond Herbert Walker Brighton Belle Pullman Car Blood & Custard Blood and Custard 1 2 3 4 5 Crimson Lake Cream CLC  model railway Southern Railway Southern Region British Rail SR BR(S) LBSCR LB&SCR LSWR LS&WR SECR SE&CR Railway Locomotives Carriages Returant Cars EMU Southern Electric Steam trains Bulleid Maunsell Drummond Stroudley Wainwright Drummond Herbert Walker Brighton Belle Pullman Car Blood & Custard Blood and Custard 1 2 3 4 5 Crimson Lake Cream CLC  model railway Southern Railway Southern Region British Rail SR BR(S) LBSCR LB&SCR LSWR LS&WR SECR SE&CR Railway Locomotives Carriages Returant Cars EMU Southern Electric Steam trains Bulleid Maunsell Drummond Stroudley Wainwright Drummond Herbert Walker Brighton Belle Pullman Car Blood & Custard Blood and Custard 1 2 3 4 5 Crimson Lake Cream CLC  model railway Southern Railway Southern Region British Rail SR BR(S) LBSCR LB&SCR LSWR LS&WR SECR SE&CR Railway Locomotives Carriages Returant Cars EMU Southern Electric Steam trains Bulleid Maunsell Drummond Stroudley Wainwright Drummond Herbert Walker Brighton Belle Pullman Car Blood & Custard Blood and Custard 1 2 3 4 5 Crimson Lake Cream CLC  model railway Southern Railway Southern Region British Rail SR BR(S) LBSCR LB&SCR LSWR LS&WR SECR SE&CR Railway Locomotives Carriages Returant Cars EMU Southern Electric Steam trains Bulleid Maunsell Drummond Stroudley Wainwright Drummond Herbert Walker Brighton Belle Pullman Car Blood & Custard Blood and Custard 1 2 3 4 5 Crimson Lake Cream CLC  model railway Southern Railway Southern Region British Rail SR BR(S) LBSCR LB&SCR LSWR LS&WR SECR SE&CR Railway Locomotives Carriages Returant Cars EMU Southern Electric Steam trains Bulleid Maunsell Drummond Stroudley Wainwright Drummond Herbert Walker Brighton Belle Pullman Car Blood & Custard Blood and Custard 1 2 3 4 5 Crimson Lake Cream CLC  model railway Southern Railway Southern Region British Rail SR BR(S) LBSCR LB&SCR LSWR LS&WR SECR SE&CR Railway Locomotives Carriages Returant Cars EMU Southern Electric Steam trains Bulleid Maunsell Drummond Stroudley Wainwright Drummond Herbert Walker Brighton Belle Pullman Car Blood & Custard Blood and Custard 1 2 3 4 5 Crimson Lake Cream CLC  model railway Southern Railway Southern Region British Rail SR BR(S) LBSCR LB&SCR LSWR LS&WR SECR SE&CR Railway Locomotives Carriages Returant Cars EMU Southern Electric Steam trains Bulleid Maunsell Drummond Stroudley Wainwright Drummond Herbert Walker Brighton Belle Pullman Car Blood & Custard Blood and Custard 1 2 3 4 5 Crimson Lake Cream CLC  model railway Southern Railway Southern Region British Rail SR BR(S) LBSCR LB&SCR LSWR LS&WR SECR SE&CR Railway Locomotives Carriages Returant Cars EMU Southern Electric Steam trains Bulleid Maunsell Drummond Stroudley Wainwright Drummond Herbert Walker Brighton Belle Pullman Car Blood & Custard Blood and Custard 1 2 3 4 5 Crimson Lake Cream CLC  model railway Southern Railway Southern Region British Rail SR BR(S) LBSCR LB&SCR LSWR LS&WR SECR SE&CR Railway Locomotives Carriages Returant Cars EMU Southern Electric Steam trains Bulleid Maunsell Drummond Stroudley Wainwright Drummond Herbert Walker Brighton Belle Pullman Car Blood & Custard Blood and Custard 1 2 3 4 5 Crimson Lake Cream CLC  model railway Southern Railway Southern Region British Rail SR BR(S) LBSCR LB&SCR LSWR LS&WR SECR SE&CR Railway Locomotives Carriages Returant Cars EMU Southern Electric Steam trains Bulleid Maunsell Drummond Stroudley Wainwright Drummond Herbert Walker Brighton Belle Pullman Car Blood & Custard Blood and Custard 1 2 3 4 5 Crimson Lake Cream CLC  model railway Southern Railway Southern Region British Rail SR BR(S) LBSCR LB&SCR LSWR LS&WR SECR SE&CR Railway Locomotives Carriages Returant Cars EMU Southern Electric Steam trains Bulleid Maunsell Drummond Stroudley Wainwright Drummond Herbert Walker Brighton Belle Pullman Car Blood & Custard Blood and Custard 1 2 3 4 5 Crimson Lake Cream CLC  model railway Southern Railway Southern Region British Rail SR BR(S) LBSCR LB&SCR LSWR LS&WR SECR SE&CR Railway Locomotives Carriages Returant Cars EMU Southern Electric Steam trains Bulleid Maunsell Drummond Stroudley Wainwright Drummond Herbert Walker Brighton Belle Pullman Car Blood & Custard Blood and Custard 1 2 3 4 5 Crimson Lake Cream CLC  model railway Southern Railway Southern Region British Rail SR BR(S) LBSCR LB&SCR LSWR LS&WR SECR SE&CR Railway Locomotives Carriages Returant Cars EMU Southern Electric Steam trains Bulleid Maunsell Drummond Stroudley Wainwright Drummond Herbert Walker Brighton Belle Pullman Car Blood & Custard Blood and Custard 1 2 3 4 5 Crimson Lake Cream CLC  model railway Southern Railway Southern Region British Rail SR BR(S) LBSCR LB&SCR LSWR LS&WR SECR SE&CR Railway Locomotives Carriages Returant Cars EMU Southern Electric Steam trains Bulleid Maunsell Drummond Stroudley Wainwright Drummond Herbert Walker Brighton Belle Pullman Car Blood & Custard Blood and Custard 1 2 3 4 5 Crimson Lake Cream CLC  model railway Southern Railway Southern Region British Rail SR BR(S) LBSCR LB&SCR LSWR LS&WR SECR SE&CR Railway Locomotives Carriages Returant Cars EMU Southern Electric Steam trains Bulleid Maunsell Drummond Stroudley Wainwright Drummond Herbert Walker Brighton Belle Pullman Car Blood & Custard Blood and Custard 1 2 3 4 5 Crimson Lake Cream CLC  model railway Southern Railway Southern Region British Rail SR BR(S) LBSCR LB&SCR LSWR LS&WR SECR SE&CR Railway Locomotives Carriages Returant Cars EMU Southern Electric Steam trains Bulleid Maunsell Drummond Stroudley Wainwright Drummond Herbert Walker Brighton Belle Pullman Car Blood & Custard Blood and Custard 1 2 3 4 5 Crimson Lake Cream CLC  model railway Southern Railway Southern Region British Rail SR BR(S) LBSCR LB&SCR LSWR LS&WR SECR SE&CR Railway Locomotives Carriages Returant Cars EMU Southern Electric Steam trains Bulleid Maunsell Drummond Stroudley Wainwright Drummond Herbert Walker Brighton Belle Pullman Car Blood & Custard Blood and Custard 1 2 3 4 5 Crimson Lake Cream CLC  model railway Southern Railway Southern Region British Rail SR BR(S) LBSCR LB&SCR LSWR LS&WR SECR SE&CR Railway Locomotives Carriages Returant Cars EMU Southern Electric Steam trains Bulleid Maunsell Drummond Stroudley Wainwright Drummond Herbert Walker Brighton Belle Pullman Car Blood & Custard Blood and Custard 1 2 3 4 5 Crimson Lake Cream CLC  model railway Southern Railway Southern Region British Rail SR BR(S) LBSCR LB&SCR LSWR LS&WR SECR SE&CR Railway Locomotives Carriages Returant Cars EMU Southern Electric Steam trains Bulleid Maunsell Drummond Stroudley Wainwright Drummond Herbert Walker Brighton Belle Pullman Car Blood & Custard Blood and Custard 1 2 3 4 5 Crimson Lake Cream CLC  model railway Southern Railway Southern Region British Rail SR BR(S) LBSCR LB&SCR LSWR LS&WR SECR SE&CR Railway Locomotives Carriages Returant Cars EMU Southern Electric Steam trains Bulleid Maunsell Drummond Stroudley Wainwright Drummond Herbert Walker Brighton Belle Pullman Car Blood & Custard Blood and Custard 1 2 3 4 5 Crimson Lake Cream CLC  model railway Southern Railway Southern Region British Rail SR BR(S) LBSCR LB&SCR LSWR LS&WR SECR SE&CR Railway Locomotives Carriages Returant Cars EMU Southern Electric Steam trains Bulleid Maunsell Drummond Stroudley Wainwright Drummond Herbert Walker Brighton Belle Pullman Car Blood & Custard Blood and Custard 1 2 3 4 5 Crimson Lake Cream CLC  model railway Southern Railway Southern Region British Rail SR BR(S) LBSCR LB&SCR LSWR LS&WR SECR SE&CR Railway Locomotives Carriages Returant Cars EMU Southern Electric Steam trains Bulleid Maunsell Drummond Stroudley Wainwright Drummond Herbert Walker Brighton Belle Pullman Car Blood & Custard Blood and Custard 1 2 3 4 5 Crimson Lake Cream CLC  model railway Southern Railway Southern Region British Rail SR BR(S) LBSCR LB&SCR LSWR LS&WR SECR SE&CR Railway Locomotives Carriages Returant Cars EMU Southern Electric Steam trains Bulleid Maunsell Drummond Stroudley Wainwright Drummond Herbert Walker Brighton Belle Pullman Car Blood & Custard Blood and Custard 1 2 3 4 5 Crimson Lake Cream CLC  model railway Southern Railway Southern Region British Rail SR BR(S) LBSCR LB&SCR LSWR LS&WR SECR SE&CR Railway Locomotives Carriages Returant Cars EMU Southern Electric Steam trains Bulleid Maunsell Drummond Stroudley Wainwright Drummond Herbert Walker Brighton Belle Pullman Car Blood & Custard Blood and Custard 1 2 3 4 5 Crimson Lake Cream CLC  model railway Southern Railway Southern Region British Rail SR BR(S) LBSCR LB&SCR LSWR LS&WR SECR SE&CR Railway Locomotives Carriages Returant Cars EMU Southern Electric Steam trains Bulleid Maunsell Drummond Stroudley Wainwright Drummond Herbert Walker Brighton Belle Pullman Car Blood & Custard Blood and Custard 1 2 3 4 5 Crimson Lake Cream CLC  model railway Southern Railway Southern Region British Rail SR BR(S) LBSCR LB&SCR LSWR LS&WR SECR SE&CR Railway Locomotives Carriages Returant Cars EMU Southern Electric Steam trains Bulleid Maunsell Drummond Stroudley Wainwright Drummond Herbert Walker Brighton Belle Pullman Car Blood & Custard Blood and Custard 1 2 3 4 5 Crimson Lake Cream CLC  model railway Southern Railway Southern Region British Rail SR BR(S) LBSCR LB&SCR LSWR LS&WR SECR SE&CR Railway Locomotives Carriages Returant Cars EMU Southern Electric Steam trains Bulleid Maunsell Drummond Stroudley Wainwright Drummond Herbert Walker Brighton Belle Pullman Car Blood & Custard Blood and Custard 1 2 3 4 5 Crimson Lake Cream CLC  model railway Southern Railway Southern Region British Rail SR BR(S) LBSCR LB&SCR LSWR LS&WR SECR SE&CR Railway Locomotives Carriages Returant Cars EMU Southern Electric Steam trains Bulleid Maunsell Drummond Stroudley Wainwright Drummond Herbert Walker Brighton Belle Pullman Car Blood & Custard Blood and Custard 1 2 3 4 5 Crimson Lake Cream CLC  model railway Southern Railway Southern Region British Rail SR BR(S) LBSCR LB&SCR LSWR LS&WR SECR SE&CR Railway Locomotives Carriages Returant Cars EMU Southern Electric Steam trains Bulleid Maunsell Drummond Stroudley Wainwright Drummond Herbert Walker Brighton Belle Pullman Car Blood & Custard Blood and Custard 1 2 3 4 5 Crimson Lake Cream CLC  model railway Southern Railway Southern Region British Rail SR BR(S) LBSCR LB&SCR LSWR LS&WR SECR SE&CR Railway Locomotives Carriages Returant Cars EMU Southern Electric Steam trains Bulleid Maunsell Drummond Stroudley Wainwright Drummond Herbert Walker Brighton Belle Pullman Car Blood & Custard Blood and Custard 1 2 3 4 5 Crimson Lake Cream CLC  model railway Southern Railway Southern Region British Rail SR BR(S) LBSCR LB&SCR LSWR LS&WR SECR SE&CR Railway Locomotives Carriages Returant Cars EMU Southern Electric Steam trains Bulleid Maunsell Drummond Stroudley Wainwright Drummond Herbert Walker Brighton Belle Pullman Car Blood & Custard Blood and Custard 1 2 3 4 5 Crimson Lake Cream CLC  model railway Southern Railway Southern Region British Rail SR BR(S) LBSCR LB&SCR LSWR LS&WR SECR SE&CR Railway Locomotives Carriages Returant Cars EMU Southern Electric Steam trains Bulleid Maunsell Drummond Stroudley Wainwright Drummond Herbert Walker Brighton Belle Pullman Car Blood & Custard Blood and Custard 1 2 3 4 5 Crimson Lake Cream CLC  model railway Southern Railway Southern Region British Rail SR BR(S) LBSCR LB&SCR LSWR LS&WR SECR SE&CR Railway Locomotives Carriages Returant Cars EMU Southern Electric Steam trains Bulleid Maunsell Drummond Stroudley Wainwright Drummond Herbert Walker Brighton Belle Pullman Car Blood & Custard Blood and Custard 1 2 3 4 5 Crimson Lake Cream CLC  model railway Southern Railway Southern Region British Rail SR BR(S) LBSCR LB&SCR LSWR LS&WR SECR SE&CR Railway Locomotives Carriages Returant Cars EMU Southern Electric Steam trains Bulleid Maunsell Drummond Stroudley Wainwright Drummond Herbert Walker Brighton Belle Pullman Car Blood & Custard Blood and Custard 1 2 3 4 5 Crimson Lake Cream CLC  model railway Southern Railway Southern Region British Rail SR BR(S) LBSCR LB&SCR LSWR LS&WR SECR SE&CR Railway Locomotives Carriages Returant Cars EMU Southern Electric Steam trains Bulleid Maunsell Drummond Stroudley Wainwright Drummond Herbert Walker Brighton Belle Pullman Car Blood & Custard Blood and Custard 1 2 3 4 5 Crimson Lake Cream CLC  model railway Southern Railway Southern Region British Rail SR BR(S) LBSCR LB&SCR LSWR LS&WR SECR SE&CR Railway Locomotives Carriages Returant Cars EMU Southern Electric Steam trains Bulleid Maunsell Drummond Stroudley Wainwright Drummond Herbert Walker Brighton Belle Pullman Car Blood & Custard Blood and Custard 1 2 3 4 5 Crimson Lake Cream CLC  model railway Southern Railway Southern Region British Rail SR BR(S) LBSCR LB&SCR LSWR LS&WR SECR SE&CR Railway Locomotives Carriages Returant Cars EMU Southern Electric Steam trains Bulleid Maunsell Drummond Stroudley Wainwright Drummond Herbert Walker Brighton Belle Pullman Car Blood & Custard Blood and Custard 1 2 3 4 5 Crimson Lake Cream CLC  model railway Southern Railway Southern Region British Rail SR BR(S) LBSCR LB&SCR LSWR LS&WR SECR SE&CR Railway Locomotives Carriages Returant Cars EMU Southern Electric Steam trains Bulleid Maunsell Drummond Stroudley Wainwright Drummond Herbert Walker Brighton Belle Pullman Car Blood & Custard Blood and Custard 1 2 3 4 5 Crimson Lake Cream CLC  model railway Southern Railway Southern Region British Rail SR BR(S) LBSCR LB&SCR LSWR LS&WR SECR SE&CR Railway Locomotives Carriages Returant Cars EMU Southern Electric Steam trains Bulleid Maunsell Drummond Stroudley Wainwright Drummond Herbert Walker Brighton Belle Pullman Car Blood & Custard Blood and Custard 1 2 3 4 5 Crimson Lake Cream CLC  model railway Southern Railway Southern Region British Rail SR BR(S) LBSCR LB&SCR LSWR LS&WR SECR SE&CR Railway Locomotives Carriages Returant Cars EMU Southern Electric Steam trains Bulleid Maunsell Drummond Stroudley Wainwright Drummond Herbert Walker Brighton Belle Pullman Car Blood & Custard Blood and Custard 1 2 3 4 5 Crimson Lake Cream CLC  model railway Southern Railway Southern Region British Rail SR BR(S) LBSCR LB&SCR LSWR LS&WR SECR SE&CR Railway Locomotives Carriages Returant Cars EMU Southern Electric Steam trains Bulleid Maunsell Drummond Stroudley Wainwright Drummond Herbert Walker Brighton Belle Pullman Car Blood & Custard Blood and Custard 1 2 3 4 5 Crimson Lake Cream CLC  model railway Southern Railway Southern Region British Rail SR BR(S) LBSCR LB&SCR LSWR LS&WR SECR SE&CR Railway Locomotives Carriages Returant Cars EMU Southern Electric Steam trains Bulleid Maunsell Drummond Stroudley Wainwright Drummond Herbert Walker Brighton Belle Pullman Car Blood & Custard Blood and Custard 1 2 3 4 5 Crimson Lake Cream CLC  model railway Southern Railway Southern Region British Rail SR BR(S) LBSCR LB&SCR LSWR LS&WR SECR SE&CR Railway Locomotives Carriages Returant Cars EMU Southern Electric Steam trains Bulleid Maunsell Drummond Stroudley Wainwright Drummond Herbert Walker Brighton Belle Pullman Car Blood & Custard Blood and Custard 1 2 3 4 5 Crimson Lake Cream CLC  model railway Southern Railway Southern Region British Rail SR BR(S) LBSCR LB&SCR LSWR LS&WR SECR SE&CR Railway Locomotives Carriages Returant Cars EMU Southern Electric Steam trains Bulleid Maunsell Drummond Stroudley Wainwright Drummond Herbert Walker Brighton Belle Pullman Car Blood & Custard Blood and Custard 1 2 3 4 5 Crimson Lake Cream CLC  model railway Southern Railway Southern Region British Rail SR BR(S) LBSCR LB&SCR LSWR LS&WR SECR SE&CR Railway Locomotives Carriages Returant Cars EMU Southern Electric Steam trains Bulleid Maunsell Drummond Stroudley Wainwright Drummond Herbert Walker Brighton Belle Pullman Car Blood & Custard Blood and Custard 1 2 3 4 5 Crimson Lake Cream CLC  model railway Southern Railway Southern Region British Rail SR BR(S) LBSCR LB&SCR LSWR LS&WR SECR SE&CR Railway Locomotives Carriages Returant Cars EMU Southern Electric Steam trains Bulleid Maunsell Drummond Stroudley Wainwright Drummond Herbert Walker Brighton Belle Pullman Car Blood & Custard Blood and Custard 1 2 3 4 5 Crimson Lake Cream CLC  model railway Southern Railway Southern Region British Rail SR BR(S) LBSCR LB&SCR LSWR LS&WR SECR SE&CR Railway Locomotives Carriages Returant Cars EMU Southern Electric Steam trains Bulleid Maunsell Drummond Stroudley Wainwright Drummond Herbert Walker Brighton Belle Pullman Car Blood & Custard Blood and Custard 1 2 3 4 5 Crimson Lake Cream CLC  model railway Southern Railway Southern Region British Rail SR BR(S) LBSCR LB&SCR LSWR LS&WR SECR SE&CR Railway Locomotives Carriages Returant Cars EMU Southern Electric Steam trains Bulleid Maunsell Drummond Stroudley Wainwright Drummond Herbert Walker Brighton Belle Pullman Car Blood & Custard Blood and Custard 1 2 3 4 5 Crimson Lake Cream CLC  model railway Southern Railway Southern Region British Rail SR BR(S) LBSCR LB&SCR LSWR LS&WR SECR SE&CR Railway Locomotives Carriages Returant Cars EMU Southern Electric Steam trains Bulleid Maunsell Drummond Stroudley Wainwright Drummond Herbert Walker Brighton Belle Pullman Car Blood & Custard Blood and Custard 1 2 3 4 5 Crimson Lake Cream CLC  model railway Southern Railway Southern Region British Rail SR BR(S) LBSCR LB&SCR LSWR LS&WR SECR SE&CR Railway Locomotives Carriages Returant Cars EMU Southern Electric Steam trains Bulleid Maunsell Drummond Stroudley Wainwright Drummond Herbert Walker Brighton Belle Pullman Car Blood & Custard Blood and Custard 1 2 3 4 5 Crimson Lake Cream CLC  model railway Southern Railway Southern Region British Rail SR BR(S) LBSCR LB&SCR LSWR LS&WR SECR SE&CR Railway Locomotives Carriages Returant Cars EMU Southern Electric Steam trains Bulleid Maunsell Drummond Stroudley Wainwright Drummond Herbert Walker Brighton Belle Pullman Car Blood & Custard Blood and Custard 1 2 3 4 5 Crimson Lake Cream CLC  model railway Southern Railway Southern Region British Rail SR BR(S) LBSCR LB&SCR LSWR LS&WR SECR SE&CR Railway Locomotives Carriages Returant Cars EMU Southern Electric Steam trains Bulleid Maunsell Drummond Stroudley Wainwright Drummond Herbert Walker Brighton Belle Pullman Car Blood & Custard Blood and Custard 1 2 3 4 5 Crimson Lake Cream CLC  model railway Southern Railway Southern Region British Rail SR BR(S) LBSCR LB&SCR LSWR LS&WR SECR SE&CR Railway Locomotives Carriages Returant Cars EMU Southern Electric Steam trains Bulleid Maunsell Drummond Stroudley Wainwright Drummond Herbert Walker Brighton Belle Pullman Car Blood & Custard Blood and Custard 1 2 3 4 5 Crimson Lake Cream CLC  model railway Southern Railway Southern Region British Rail SR BR(S) LBSCR LB&SCR LSWR LS&WR SECR SE&CR Railway Locomotives Carriages Returant Cars EMU Southern Electric Steam trains Bulleid Maunsell Drummond Stroudley Wainwright Drummond Herbert Walker Brighton Belle Pullman Car Blood & Custard Blood and Custard 1 2 3 4 5 Crimson Lake Cream CLC  model railway Southern Railway Southern Region British Rail SR BR(S) LBSCR LB&SCR LSWR LS&WR SECR SE&CR Railway Locomotives Carriages Returant Cars EMU Southern Electric Steam trains Bulleid Maunsell Drummond Stroudley Wainwright Drummond Herbert Walker Brighton Belle Pullman Car Blood & Custard Blood and Custard 1 2 3 4 5 Crimson Lake Cream CLC  model railway Southern Railway Southern Region British Rail SR BR(S) LBSCR LB&SCR LSWR LS&WR SECR SE&CR Railway Locomotives Carriages Returant Cars EMU Southern Electric Steam trains Bulleid Maunsell Drummond Stroudley Wainwright Drummond Herbert Walker Brighton Belle Pullman Car Blood & Custard Blood and Custard 1 2 3 4 5 Crimson Lake Cream CLC  model railway Southern Railway Southern Region British Rail SR BR(S) LBSCR LB&SCR LSWR LS&WR SECR SE&CR Railway Locomotives Carriages Returant Cars EMU Southern Electric Steam trains Bulleid Maunsell Drummond Stroudley Wainwright Drummond Herbert Walker Brighton Belle Pullman Car Blood & Custard Blood and Custard 1 2 3 4 5 Crimson Lake Cream CLC  model railway Southern Railway Southern Region British Rail SR BR(S) LBSCR LB&SCR LSWR LS&WR SECR SE&CR Railway Locomotives Carriages Returant Cars EMU Southern Electric Steam trains Bulleid Maunsell Drummond Stroudley Wainwright Drummond Herbert Walker Brighton Belle Pullman Car Blood & Custard Blood and Custard 1 2 3 4 5 Crimson Lake Cream CLC  model railway Southern Railway Southern Region British Rail SR BR(S) LBSCR LB&SCR LSWR LS&WR SECR SE&CR Railway Locomotives Carriages Returant Cars EMU Southern Electric Steam trains Bulleid Maunsell Drummond Stroudley Wainwright Drummond Herbert Walker Brighton Belle Pullman Car Blood & Custard Blood and Custard 1 2 3 4 5 Crimson Lake Cream CLC  model railway Southern Railway Southern Region British Rail SR BR(S) LBSCR LB&SCR LSWR LS&WR SECR SE&CR Railway Locomotives Carriages Returant Cars EMU Southern Electric Steam trains Bulleid Maunsell Drummond Stroudley Wainwright Drummond Herbert Walker Brighton Belle Pullman Car Blood & Custard Blood and Custard 1 2 3 4 5 Crimson Lake Cream CLC  model railway Southern Railway Southern Region British Rail SR BR(S) LBSCR LB&SCR LSWR LS&WR SECR SE&CR Railway Locomotives Carriages Returant Cars EMU Southern Electric Steam trains Bulleid Maunsell Drummond Stroudley Wainwright Drummond Herbert Walker Brighton Belle Pullman Car Blood & Custard Blood and Custard 1 2 3 4 5 Crimson Lake Cream CLC  model railway Southern Railway Southern Region British Rail SR BR(S) LBSCR LB&SCR LSWR LS&WR SECR SE&CR Railway Locomotives Carriages Returant Cars EMU Southern Electric Steam trains Bulleid Maunsell Drummond Stroudley Wainwright Drummond Herbert Walker Brighton Belle Pullman Car Blood & Custard Blood and Custard 1 2 3 4 5 Crimson Lake Cream CLC  model railway Southern Railway Southern Region British Rail SR BR(S) LBSCR LB&SCR LSWR LS&WR SECR SE&CR Railway Locomotives Carriages Returant Cars EMU Southern Electric Steam trains Bulleid Maunsell Drummond Stroudley Wainwright Drummond Herbert Walker Brighton Belle Pullman Car Blood & Custard Blood and Custard 1 2 3 4 5 Crimson Lake Cream CLC  model railway Southern Railway Southern Region British Rail SR BR(S) LBSCR LB&SCR LSWR LS&WR SECR SE&CR Railway Locomotives Carriages Returant Cars EMU Southern Electric Steam trains Bulleid Maunsell Drummond Stroudley Wainwright Drummond Herbert Walker Brighton Belle Pullman Car Blood & Custard Blood and Custard 1 2 3 4 5 Crimson Lake Cream CLC  model railway Southern Railway Southern Region British Rail SR BR(S) LBSCR LB&SCR LSWR LS&WR SECR SE&CR Railway Locomotives Carriages Returant Cars EMU Southern Electric Steam trains Bulleid Maunsell Drummond Stroudley Wainwright Drummond Herbert Walker Brighton Belle Pullman Car Blood & Custard Blood and Custard 1 2 3 4 5 Crimson Lake Cream CLC  model railway Southern Railway Southern Region British Rail SR BR(S) LBSCR LB&SCR LSWR LS&WR SECR SE&CR Railway Locomotives Carriages Returant Cars EMU Southern Electric Steam trains Bulleid Maunsell Drummond Stroudley Wainwright Drummond Herbert Walker Brighton Belle Pullman Car Blood & Custard Blood and Custard 1 2 3 4 5 Crimson Lake Cream CLC  model railway Southern Railway Southern Region British Rail SR BR(S) LBSCR LB&SCR LSWR LS&WR SECR SE&CR Railway Locomotives Carriages Returant Cars EMU Southern Electric Steam trains Bulleid Maunsell Drummond Stroudley Wainwright Drummond Herbert Walker Brighton Belle Pullman Car Blood & Custard Blood and Custard 1 2 3 4 5 Crimson Lake Cream CLC  model railway Southern Railway Southern Region British Rail SR BR(S) LBSCR LB&SCR LSWR LS&WR SECR SE&CR Railway Locomotives Carriages Returant Cars EMU Southern Electric Steam trains Bulleid Maunsell Drummond Stroudley Wainwright Drummond Herbert Walker Brighton Belle Pullman Car Blood & Custard Blood and Custard 1 2 3 4 5 Crimson Lake Cream CLC  model railway Southern Railway Southern Region British Rail SR BR(S) LBSCR LB&SCR LSWR LS&WR SECR SE&CR Railway Locomotives Carriages Returant Cars EMU Southern Electric Steam trains Bulleid Maunsell Drummond Stroudley Wainwright Drummond Herbert Walker Brighton Belle Pullman Car Blood & Custard Blood and Custard 1 2 3 4 5 Crimson Lake Cream CLC  model railway Southern Railway Southern Region British Rail SR BR(S) LBSCR LB&SCR LSWR LS&WR SECR SE&CR Railway Locomotives Carriages Returant Cars EMU Southern Electric Steam trains Bulleid Maunsell Drummond Stroudley Wainwright Drummond Herbert Walker Brighton Belle Pullman Car Blood & Custard Blood and Custard 1 2 3 4 5 Crimson Lake Cream CLC  model railway Southern Railway Southern Region British Rail SR BR(S) LBSCR LB&SCR LSWR LS&WR SECR SE&CR Railway Locomotives Carriages Returant Cars EMU Southern Electric Steam trains Bulleid Maunsell Drummond Stroudley Wainwright Drummond Herbert Walker Brighton Belle Pullman Car Blood & Custard Blood and Custard 1 2 3 4 5 Crimson Lake Cream CLC  model railway Southern Railway Southern Region British Rail SR BR(S) LBSCR LB&SCR LSWR LS&WR SECR SE&CR Railway Locomotives Carriages Returant Cars EMU Southern Electric Steam trains Bulleid Maunsell Drummond Stroudley Wainwright Drummond Herbert Walker Brighton Belle Pullman Car Blood & Custard Blood and Custard 1 2 3 4 5 Crimson Lake Cream CLC  model railway Southern Railway Southern Region British Rail SR BR(S) LBSCR LB&SCR LSWR LS&WR SECR SE&CR Railway Locomotives Carriages Returant Cars EMU Southern Electric Steam trains Bulleid Maunsell Drummond Stroudley Wainwright Drummond Herbert Walker Brighton Belle Pullman Car Blood & Custard Blood and Custard 1 2 3 4 5 Crimson Lake Cream CLC  model railway Southern Railway Southern Region British Rail SR BR(S) LBSCR LB&SCR LSWR LS&WR SECR SE&CR Railway Locomotives Carriages Returant Cars EMU Southern Electric Steam trains Bulleid Maunsell Drummond Stroudley Wainwright Drummond Herbert Walker Brighton Belle Pullman Car Blood & Custard Blood and Custard 1 2 3 4 5 Crimson Lake Cream CLC  model railway Southern Railway Southern Region British Rail SR BR(S) LBSCR LB&SCR LSWR LS&WR SECR SE&CR Railway Locomotives Carriages Returant Cars EMU Southern Electric Steam trains Bulleid Maunsell Drummond Stroudley Wainwright Drummond Herbert Walker Brighton Belle Pullman Car Blood & Custard Blood and Custard 1 2 3 4 5 Crimson Lake Cream CLC  model railway Southern Railway Southern Region British Rail SR BR(S) LBSCR LB&SCR LSWR LS&WR SECR SE&CR Railway Locomotives Carriages Returant Cars EMU Southern Electric Steam trains Bulleid Maunsell Drummond Stroudley Wainwright Drummond Herbert Walker Brighton Belle Pullman Car Blood & Custard Blood and Custard 1 2 3 4 5 Crimson Lake Cream CLC  model railway Southern Railway Southern Region British Rail SR BR(S) LBSCR LB&SCR LSWR LS&WR SECR SE&CR Railway Locomotives Carriages Returant Cars EMU Southern Electric Steam trains Bulleid Maunsell Drummond Stroudley Wainwright Drummond Herbert Walker Brighton Belle Pullman Car Blood & Custard Blood and Custard 1 2 3 4 5 Crimson Lake Cream CLC  model railway Southern Railway Southern Region British Rail SR BR(S) LBSCR LB&SCR LSWR LS&WR SECR SE&CR Railway Locomotives Carriages Returant Cars EMU Southern Electric Steam trains Bulleid Maunsell Drummond Stroudley Wainwright Drummond Herbert Walker Brighton Belle Pullman Car Blood & Custard Blood and Custard 1 2 3 4 5 Crimson Lake Cream CLC  model railway Southern Railway Southern Region British Rail SR BR(S) LBSCR LB&SCR LSWR LS&WR SECR SE&CR Railway Locomotives Carriages Returant Cars EMU Southern Electric Steam trains Bulleid Maunsell Drummond Stroudley Wainwright Drummond Herbert Walker Brighton Belle Pullman Car Blood & Custard Blood and Custard 1 2 3 4 5 Crimson Lake Cream CLC  model railway Southern Railway Southern Region British Rail SR BR(S) LBSCR LB&SCR LSWR LS&WR SECR SE&CR Railway Locomotives Carriages Returant Cars EMU Southern Electric Steam trains Bulleid Maunsell Drummond Stroudley Wainwright Drummond Herbert Walker Brighton Belle Pullman Car Blood & Custard Blood and Custard 1 2 3 4 5 Crimson Lake Cream CLC  model railway Southern Railway Southern Region British Rail SR BR(S) LBSCR LB&SCR LSWR LS&WR SECR SE&CR Railway Locomotives Carriages Returant Cars EMU Southern Electric Steam trains Bulleid Maunsell Drummond Stroudley Wainwright Drummond Herbert Walker Brighton Belle Pullman Car Blood & Custard Blood and Custard 1 2 3 4 5 Crimson Lake Cream CLC  model railway Southern Railway Southern Region British Rail SR BR(S) LBSCR LB&SCR LSWR LS&WR SECR SE&CR Railway Locomotives Carriages Returant Cars EMU Southern Electric Steam trains Bulleid Maunsell Drummond Stroudley Wainwright Drummond Herbert Walker Brighton Belle Pullman Car Blood & Custard Blood and Custard 1 2 3 4 5 Crimson Lake Cream CLC  model railway Southern Railway Southern Region British Rail SR BR(S) LBSCR LB&SCR LSWR LS&WR SECR SE&CR Railway Locomotives Carriages Returant Cars EMU Southern Electric Steam trains Bulleid Maunsell Drummond Stroudley Wainwright Drummond Herbert Walker Brighton Belle Pullman Car Blood & Custard Blood and Custard 1 2 3 4 5 Crimson Lake Cream CLC  model railway Southern Railway Southern Region British Rail SR BR(S) LBSCR LB&SCR LSWR LS&WR SECR SE&CR Railway Locomotives Carriages Returant Cars EMU Southern Electric Steam trains Bulleid Maunsell Drummond Stroudley Wainwright Drummond Herbert Walker Brighton Belle Pullman Car Blood & Custard Blood and Custard 1 2 3 4 5 Crimson Lake Cream CLC  model railway Southern Railway Southern Region British Rail SR BR(S) LBSCR LB&SCR LSWR LS&WR SECR SE&CR Railway Locomotives Carriages Returant Cars EMU Southern Electric Steam trains Bulleid Maunsell Drummond Stroudley Wainwright Drummond Herbert Walker Brighton Belle Pullman Car Blood & Custard Blood and Custard 1 2 3 4 5 Crimson Lake Cream CLC  model railway Southern Railway Southern Region British Rail SR BR(S) LBSCR LB&SCR LSWR LS&WR SECR SE&CR Railway Locomotives Carriages Returant Cars EMU Southern Electric Steam trains Bulleid Maunsell Drummond Stroudley Wainwright Drummond Herbert Walker Brighton Belle Pullman Car Blood & Custard Blood and Custard 1 2 3 4 5 Crimson Lake Cream CLC  model railway Southern Railway Southern Region British Rail SR BR(S) LBSCR LB&SCR LSWR LS&WR SECR SE&CR Railway Locomotives Carriages Returant Cars EMU Southern Electric Steam trains Bulleid Maunsell Drummond Stroudley Wainwright Drummond Herbert Walker Brighton Belle Pullman Car Blood & Custard Blood and Custard 1 2 3 4 5 Crimson Lake Cream CLC  model railway Southern Railway Southern Region British Rail SR BR(S) LBSCR LB&SCR LSWR LS&WR SECR SE&CR Railway Locomotives Carriages Returant Cars EMU Southern Electric Steam trains Bulleid Maunsell Drummond Stroudley Wainwright Drummond Herbert Walker Brighton Belle Pullman Car Blood & Custard Blood and Custard 1 2 3 4 5 Crimson Lake Cream CLC  model railway Southern Railway Southern Region British Rail SR BR(S) LBSCR LB&SCR LSWR LS&WR SECR SE&CR Railway Locomotives Carriages Returant Cars EMU Southern Electric Steam trains Bulleid Maunsell Drummond Stroudley Wainwright Drummond Herbert Walker Brighton Belle Pullman Car Blood & Custard Blood and Custard 1 2 3 4 5 Crimson Lake Cream CLC  model railway Southern Railway Southern Region British Rail SR BR(S) LBSCR LB&SCR LSWR LS&WR SECR SE&CR Railway Locomotives Carriages Returant Cars EMU Southern Electric Steam trains Bulleid Maunsell Drummond Stroudley Wainwright Drummond Herbert Walker Brighton Belle Pullman Car Blood & Custard Blood and Custard 1 2 3 4 5 Crimson Lake Cream CLC  model railway Southern Railway Southern Region British Rail SR BR(S) LBSCR LB&SCR LSWR LS&WR SECR SE&CR Railway Locomotives Carriages Returant Cars EMU Southern Electric Steam trains Bulleid Maunsell Drummond Stroudley Wainwright Drummond Herbert Walker Brighton Belle Pullman Car Blood & Custard Blood and Custard 1 2 3 4 5 Crimson Lake Cream CLC  model railway Southern Railway Southern Region British Rail SR BR(S) LBSCR LB&SCR LSWR LS&WR SECR SE&CR Railway Locomotives Carriages Returant Cars EMU Southern Electric Steam trains Bulleid Maunsell Drummond Stroudley Wainwright Drummond Herbert Walker Brighton Belle Pullman Car Blood & Custard Blood and Custard 1 2 3 4 5 Crimson Lake Cream CLC  model railway Southern Railway Southern Region British Rail SR BR(S) LBSCR LB&SCR LSWR LS&WR SECR SE&CR Railway Locomotives Carriages Returant Cars EMU Southern Electric Steam trains Bulleid Maunsell Drummond Stroudley Wainwright Drummond Herbert Walker Brighton Belle Pullman Car Blood & Custard Blood and Custard 1 2 3 4 5 Crimson Lake Cream CLC  model railway Southern Railway Southern Region British Rail SR BR(S) LBSCR LB&SCR LSWR LS&WR SECR SE&CR Railway Locomotives Carriages Returant Cars EMU Southern Electric Steam trains Bulleid Maunsell Drummond Stroudley Wainwright Drummond Herbert Walker Brighton Belle Pullman Car Blood & Custard Blood and Custard 1 2 3 4 5 Crimson Lake Cream CLC  model railway Southern Railway Southern Region British Rail SR BR(S) LBSCR LB&SCR LSWR LS&WR SECR SE&CR Railway Locomotives Carriages Returant Cars EMU Southern Electric Steam trains Bulleid Maunsell Drummond Stroudley Wainwright Drummond Herbert Walker Brighton Belle Pullman Car Blood & Custard Blood and Custard 1 2 3 4 5 Crimson Lake Cream CLC  model railway Southern Railway Southern Region British Rail SR BR(S) LBSCR LB&SCR LSWR LS&WR SECR SE&CR Railway Locomotives Carriages Returant Cars EMU Southern Electric Steam trains Bulleid Maunsell Drummond Stroudley Wainwright Drummond Herbert Walker Brighton Belle Pullman Car Blood & Custard Blood and Custard 1 2 3 4 5 Crimson Lake Cream CLC  model railway Southern Railway Southern Region British Rail SR BR(S) LBSCR LB&SCR LSWR LS&WR SECR SE&CR Railway Locomotives Carriages Returant Cars EMU Southern Electric Steam trains Bulleid Maunsell Drummond Stroudley Wainwright Drummond Herbert Walker Brighton Belle Pullman Car Blood & Custard Blood and Custard 1 2 3 4 5 Crimson Lake Cream CLC  model railway Southern Railway Southern Region British Rail SR BR(S) LBSCR LB&SCR LSWR LS&WR SECR SE&CR Railway Locomotives Carriages Returant Cars EMU Southern Electric Steam trains Bulleid Maunsell Drummond Stroudley Wainwright Drummond Herbert Walker Brighton Belle Pullman Car Blood & Custard Blood and Custard 1 2 3 4 5 Crimson Lake Cream CLC  model railway Southern Railway Southern Region British Rail SR BR(S) LBSCR LB&SCR LSWR LS&WR SECR SE&CR Railway Locomotives Carriages Returant Cars EMU Southern Electric Steam trains Bulleid Maunsell Drummond Stroudley Wainwright Drummond Herbert Walker Brighton Belle Pullman Car Blood & Custard Blood and Custard 1 2 3 4 5 Crimson Lake Cream CLC  model railway Southern Railway Southern Region British Rail SR BR(S) LBSCR LB&SCR LSWR LS&WR SECR SE&CR Railway Locomotives Carriages Returant Cars EMU Southern Electric Steam trains Bulleid Maunsell Drummond Stroudley Wainwright Drummond Herbert Walker Brighton Belle Pullman Car Blood & Custard Blood and Custard 1 2 3 4 5 Crimson Lake Cream CLC  model railway Southern Railway Southern Region British Rail SR BR(S) LBSCR LB&SCR LSWR LS&WR SECR SE&CR Railway Locomotives Carriages Returant Cars EMU Southern Electric Steam trains Bulleid Maunsell Drummond Stroudley Wainwright Drummond Herbert Walker Brighton Belle Pullman Car Blood & Custard Blood and Custard 1 2 3 4 5 Crimson Lake Cream CLC  model railway Southern Railway Southern Region British Rail SR BR(S) LBSCR LB&SCR LSWR LS&WR SECR SE&CR Railway Locomotives Carriages Returant Cars EMU Southern Electric Steam trains Bulleid Maunsell Drummond Stroudley Wainwright Drummond Herbert Walker Brighton Belle Pullman Car Blood & Custard Blood and Custard 1 2 3 4 5 Crimson Lake Cream CLC  model railway Southern Railway Southern Region British Rail SR BR(S) LBSCR LB&SCR LSWR LS&WR SECR SE&CR Railway Locomotives Carriages Returant Cars EMU Southern Electric Steam trains Bulleid Maunsell Drummond Stroudley Wainwright Drummond Herbert Walker Brighton Belle Pullman Car Blood & Custard Blood and Custard 1 2 3 4 5 Crimson Lake Cream CLC  model railway Southern Railway Southern Region British Rail SR BR(S) LBSCR LB&SCR LSWR LS&WR SECR SE&CR Railway Locomotives Carriages Returant Cars EMU Southern Electric Steam trains Bulleid Maunsell Drummond Stroudley Wainwright Drummond Herbert Walker Brighton Belle Pullman Car Blood & Custard Blood and Custard 1 2 3 4 5 Crimson Lake Cream CLC  model railway Southern Railway Southern Region British Rail SR BR(S) LBSCR LB&SCR LSWR LS&WR SECR SE&CR Railway Locomotives Carriages Returant Cars EMU Southern Electric Steam trains Bulleid Maunsell Drummond Stroudley Wainwright Drummond Herbert Walker Brighton Belle Pullman Car Blood & Custard Blood and Custard 1 2 3 4 5 Crimson Lake Cream CLC  model railway Southern Railway Southern Region British Rail SR BR(S) LBSCR LB&SCR LSWR LS&WR SECR SE&CR Railway Locomotives Carriages Returant Cars EMU Southern Electric Steam trains Bulleid Maunsell Drummond Stroudley Wainwright Drummond Herbert Walker Brighton Belle Pullman Car Blood & Custard Blood and Custard 1 2 3 4 5 Crimson Lake Cream CLC  model railway Southern Railway Southern Region British Rail SR BR(S) LBSCR LB&SCR LSWR LS&WR SECR SE&CR Railway Locomotives Carriages Returant Cars EMU Southern Electric Steam trains Bulleid Maunsell Drummond Stroudley Wainwright Drummond Herbert Walker Brighton Belle Pullman Car Blood & Custard Blood and Custard 1 2 3 4 5 Crimson Lake Cream CLC  model railway Southern Railway Southern Region British Rail SR BR(S) LBSCR LB&SCR LSWR LS&WR SECR SE&CR Railway Locomotives Carriages Returant Cars EMU Southern Electric Steam trains Bulleid Maunsell Drummond Stroudley Wainwright Drummond Herbert Walker Brighton Belle Pullman Car Blood & Custard Blood and Custard 1 2 3 4 5 Crimson Lake Cream CLC  model railway Southern Railway Southern Region British Rail SR BR(S) LBSCR LB&SCR LSWR LS&WR SECR SE&CR Railway Locomotives Carriages Returant Cars EMU Southern Electric Steam trains Bulleid Maunsell Drummond Stroudley Wainwright Drummond Herbert Walker Brighton Belle Pullman Car Blood & Custard Blood and Custard 1 2 3 4 5 Crimson Lake Cream CLC  model railway Southern Railway Southern Region British Rail SR BR(S) LBSCR LB&SCR LSWR LS&WR SECR SE&CR Railway Locomotives Carriages Returant Cars EMU Southern Electric Steam trains Bulleid Maunsell Drummond Stroudley Wainwright Drummond Herbert Walker Brighton Belle Pullman Car Blood & Custard Blood and Custard 1 2 3 4 5 Crimson Lake Cream CLC  model railway Southern Railway Southern Region British Rail SR BR(S) LBSCR LB&SCR LSWR LS&WR SECR SE&CR Railway Locomotives Carriages Returant Cars EMU Southern Electric Steam trains Bulleid Maunsell Drummond Stroudley Wainwright Drummond Herbert Walker Brighton Belle Pullman Car Blood & Custard Blood and Custard 1 2 3 4 5 Crimson Lake Cream CLC  model railway Southern Railway Southern Region British Rail SR BR(S) LBSCR LB&SCR LSWR LS&WR SECR SE&CR Railway Locomotives Carriages Returant Cars EMU Southern Electric Steam trains Bulleid Maunsell Drummond Stroudley Wainwright Drummond Herbert Walker Brighton Belle Pullman Car Blood & Custard Blood and Custard 1 2 3 4 5 Crimson Lake Cream CLC  model railway Southern Railway Southern Region British Rail SR BR(S) LBSCR LB&SCR LSWR LS&WR SECR SE&CR Railway Locomotives Carriages Returant Cars EMU Southern Electric Steam trains Bulleid Maunsell Drummond Stroudley Wainwright Drummond Herbert Walker Brighton Belle Pullman Car Blood & Custard Blood and Custard 1 2 3 4 5 Crimson Lake Cream CLC  model railway Southern Railway Southern Region British Rail SR BR(S) LBSCR LB&SCR LSWR LS&WR SECR SE&CR Railway Locomotives Carriages Returant Cars EMU Southern Electric Steam trains Bulleid Maunsell Drummond Stroudley Wainwright Drummond Herbert Walker Brighton Belle Pullman Car Blood & Custard Blood and Custard 1 2 3 4 5 Crimson Lake Cream CLC  model railway Southern Railway Southern Region British Rail SR BR(S) LBSCR LB&SCR LSWR LS&WR SECR SE&CR Railway Locomotives Carriages Returant Cars EMU Southern Electric Steam trains Bulleid Maunsell Drummond Stroudley Wainwright Drummond Herbert Walker Brighton Belle Pullman Car Blood & Custard Blood and Custard 1 2 3 4 5 Crimson Lake Cream CLC  model railway Southern Railway Southern Region British Rail SR BR(S) LBSCR LB&SCR LSWR LS&WR SECR SE&CR Railway Locomotives Carriages Returant Cars EMU Southern Electric Steam trains Bulleid Maunsell Drummond Stroudley Wainwright Drummond Herbert Walker Brighton Belle Pullman Car Blood & Custard Blood and Custard 1 2 3 4 5 Crimson Lake Cream CLC  model railway Southern Railway Southern Region British Rail SR BR(S) LBSCR LB&SCR LSWR LS&WR SECR SE&CR Railway Locomotives Carriages Returant Cars EMU Southern Electric Steam trains Bulleid Maunsell Drummond Stroudley Wainwright Drummond Herbert Walker Brighton Belle Pullman Car Blood & Custard Blood and Custard 1 2 3 4 5 Crimson Lake Cream CLC  model railway Southern Railway Southern Region British Rail SR BR(S) LBSCR LB&SCR LSWR LS&WR SECR SE&CR Railway Locomotives Carriages Returant Cars EMU Southern Electric Steam trains Bulleid Maunsell Drummond Stroudley Wainwright Drummond Herbert Walker Brighton Belle Pullman Car Blood & Custard Blood and Custard 1 2 3 4 5 Crimson Lake Cream CLC  model railway Southern Railway Southern Region British Rail SR BR(S) LBSCR LB&SCR LSWR LS&WR SECR SE&CR Railway Locomotives Carriages Returant Cars EMU Southern Electric Steam trains Bulleid Maunsell Drummond Stroudley Wainwright Drummond Herbert Walker Brighton Belle Pullman Car Blood & Custard Blood and Custard 1 2 3 4 5 Crimson Lake Cream CLC  model railway Southern Railway Southern Region British Rail SR BR(S) LBSCR LB&SCR LSWR LS&WR SECR SE&CR Railway Locomotives Carriages Returant Cars EMU Southern Electric Steam trains Bulleid Maunsell Drummond Stroudley Wainwright Drummond Herbert Walker Brighton Belle Pullman Car Blood & Custard Blood and Custard 1 2 3 4 5 Crimson Lake Cream CLC  model railway Southern Railway Southern Region British Rail SR BR(S) LBSCR LB&SCR LSWR LS&WR SECR SE&CR Railway Locomotives Carriages Returant Cars EMU Southern Electric Steam trains Bulleid Maunsell Drummond Stroudley Wainwright Drummond Herbert Walker Brighton Belle Pullman Car Blood & Custard Blood and Custard 1 2 3 4 5 Crimson Lake Cream CLC  model railway Southern Railway Southern Region British Rail SR BR(S) LBSCR LB&SCR LSWR LS&WR SECR SE&CR Railway Locomotives Carriages Returant Cars EMU Southern Electric Steam trains Bulleid Maunsell Drummond Stroudley Wainwright Drummond Herbert Walker Brighton Belle Pullman Car Blood & Custard Blood and Custard 1 2 3 4 5 Crimson Lake Cream CLC  model railway Southern Railway Southern Region British Rail SR BR(S) LBSCR LB&SCR LSWR LS&WR SECR SE&CR Railway Locomotives Carriages Returant Cars EMU Southern Electric Steam trains Bulleid Maunsell Drummond Stroudley Wainwright Drummond Herbert Walker Brighton Belle Pullman Car Blood & Custard Blood and Custard 1 2 3 4 5 Crimson Lake Cream CLC  model railway Southern Railway Southern Region British Rail SR BR(S) LBSCR LB&SCR LSWR LS&WR SECR SE&CR Railway Locomotives Carriages Returant Cars EMU Southern Electric Steam trains Bulleid Maunsell Drummond Stroudley Wainwright Drummond Herbert Walker Brighton Belle Pullman Car Blood & Custard Blood and Custard 1 2 3 4 5 Crimson Lake Cream CLC  model railway Southern Railway Southern Region British Rail SR BR(S) LBSCR LB&SCR LSWR LS&WR SECR SE&CR Railway Locomotives Carriages Returant Cars EMU Southern Electric Steam trains Bulleid Maunsell Drummond Stroudley Wainwright Drummond Herbert Walker Brighton Belle Pullman Car Blood & Custard Blood and Custard 1 2 3 4 5 Crimson Lake Cream CLC  model railway Southern Railway Southern Region British Rail SR BR(S) LBSCR LB&SCR LSWR LS&WR SECR SE&CR Railway Locomotives Carriages Returant Cars EMU Southern Electric Steam trains Bulleid Maunsell Drummond Stroudley Wainwright Drummond Herbert Walker Brighton Belle Pullman Car Blood & Custard Blood and Custard 1 2 3 4 5 Crimson Lake Cream CLC  model railway Southern Railway Southern Region British Rail SR BR(S) LBSCR LB&SCR LSWR LS&WR SECR SE&CR Railway Locomotives Carriages Returant Cars EMU Southern Electric Steam trains Bulleid Maunsell Drummond Stroudley Wainwright Drummond Herbert Walker Brighton Belle Pullman Car Blood & Custard Blood and Custard 1 2 3 4 5 Crimson Lake Cream CLC  model railway Southern Railway Southern Region British Rail SR BR(S) LBSCR LB&SCR LSWR LS&WR SECR SE&CR Railway Locomotives Carriages Returant Cars EMU Southern Electric Steam trains Bulleid Maunsell Drummond Stroudley Wainwright Drummond Herbert Walker Brighton Belle Pullman Car Blood & Custard Blood and Custard 1 2 3 4 5 Crimson Lake Cream CLC  model railway Southern Railway Southern Region British Rail SR BR(S) LBSCR LB&SCR LSWR LS&WR SECR SE&CR Railway Locomotives Carriages Returant Cars EMU Southern Electric Steam trains Bulleid Maunsell Drummond Stroudley Wainwright Drummond Herbert Walker Brighton Belle Pullman Car Blood & Custard Blood and Custard 1 2 3 4 5 Crimson Lake Cream CLC  model railway Southern Railway Southern Region British Rail SR BR(S) LBSCR LB&SCR LSWR LS&WR SECR SE&CR Railway Locomotives Carriages Returant Cars EMU Southern Electric Steam trains Bulleid Maunsell Drummond Stroudley Wainwright Drummond Herbert Walker Brighton Belle Pullman Car Blood & Custard Blood and Custard 1 2 3 4 5 Crimson Lake Cream CLC  model railway Southern Railway Southern Region British Rail SR BR(S) LBSCR LB&SCR LSWR LS&WR SECR SE&CR Railway Locomotives Carriages Returant Cars EMU Southern Electric Steam trains Bulleid Maunsell Drummond Stroudley Wainwright Drummond Herbert Walker Brighton Belle Pullman Car Blood & Custard Blood and Custard 1 2 3 4 5 Crimson Lake Cream CLC  model railway Southern Railway Southern Region British Rail SR BR(S) LBSCR LB&SCR LSWR LS&WR SECR SE&CR Railway Locomotives Carriages Returant Cars EMU Southern Electric Steam trains Bulleid Maunsell Drummond Stroudley Wainwright Drummond Herbert Walker Brighton Belle Pullman Car Blood & Custard Blood and Custard 1 2 3 4 5 Crimson Lake Cream CLC  model railway Southern Railway Southern Region British Rail SR BR(S) LBSCR LB&SCR LSWR LS&WR SECR SE&CR Railway Locomotives Carriages Returant Cars EMU Southern Electric Steam trains Bulleid Maunsell Drummond Stroudley Wainwright Drummond Herbert Walker Brighton Belle Pullman Car Blood & Custard Blood and Custard 1 2 3 4 5 Crimson Lake Cream CLC  model railway Southern Railway Southern Region British Rail SR BR(S) LBSCR LB&SCR LSWR LS&WR SECR SE&CR Railway Locomotives Carriages Returant Cars EMU Southern Electric Steam trains Bulleid Maunsell Drummond Stroudley Wainwright Drummond Herbert Walker Brighton Belle Pullman Car Blood & Custard Blood and Custard 1 2 3 4 5 Crimson Lake Cream CLC  model railway Southern Railway Southern Region British Rail SR BR(S) LBSCR LB&SCR LSWR LS&WR SECR SE&CR Railway Locomotives Carriages Returant Cars EMU Southern Electric Steam trains Bulleid Maunsell Drummond Stroudley Wainwright Drummond Herbert Walker Brighton Belle Pullman Car Blood & Custard Blood and Custard 1 2 3 4 5 Crimson Lake Cream CLC  model railway Southern Railway Southern Region British Rail SR BR(S) LBSCR LB&SCR LSWR LS&WR SECR SE&CR Railway Locomotives Carriages Returant Cars EMU Southern Electric Steam trains Bulleid Maunsell Drummond Stroudley Wainwright Drummond Herbert Walker Brighton Belle Pullman Car Blood & Custard Blood and Custard 1 2 3 4 5 Crimson Lake Cream CLC  model railway Southern Railway Southern Region British Rail SR BR(S) LBSCR LB&SCR LSWR LS&WR SECR SE&CR Railway Locomotives Carriages Returant Cars EMU Southern Electric Steam trains Bulleid Maunsell Drummond Stroudley Wainwright Drummond Herbert Walker Brighton Belle Pullman Car Blood & Custard Blood and Custard 1 2 3 4 5 Crimson Lake Cream CLC  model railway Southern Railway Southern Region British Rail SR BR(S) LBSCR LB&SCR LSWR LS&WR SECR SE&CR Railway Locomotives Carriages Returant Cars EMU Southern Electric Steam trains Bulleid Maunsell Drummond Stroudley Wainwright Drummond Herbert Walker Brighton Belle Pullman Car Blood & Custard Blood and Custard 1 2 3 4 5 Crimson Lake Cream CLC  model railway Southern Railway Southern Region British Rail SR BR(S) LBSCR LB&SCR LSWR LS&WR SECR SE&CR Railway Locomotives Carriages Returant Cars EMU Southern Electric Steam trains Bulleid Maunsell Drummond Stroudley Wainwright Drummond Herbert Walker Brighton Belle Pullman Car Blood & Custard Blood and Custard 1 2 3 4 5 Crimson Lake Cream CLC  model railway Southern Railway Southern Region British Rail SR BR(S) LBSCR LB&SCR LSWR LS&WR SECR SE&CR Railway Locomotives Carriages Returant Cars EMU Southern Electric Steam trains Bulleid Maunsell Drummond Stroudley Wainwright Drummond Herbert Walker Brighton Belle Pullman Car Blood & Custard Blood and Custard 1 2 3 4 5 Crimson Lake Cream CLC  model railway Southern Railway Southern Region British Rail SR BR(S) LBSCR LB&SCR LSWR LS&WR SECR SE&CR Railway Locomotives Carriages Returant Cars EMU Southern Electric Steam trains Bulleid Maunsell Drummond Stroudley Wainwright Drummond Herbert Walker Brighton Belle Pullman Car Blood & Custard Blood and Custard 1 2 3 4 5 Crimson Lake Cream CLC  model railway Southern Railway Southern Region British Rail SR BR(S) LBSCR LB&SCR LSWR LS&WR SECR SE&CR Railway Locomotives Carriages Returant Cars EMU Southern Electric Steam trains Bulleid Maunsell Drummond Stroudley Wainwright Drummond Herbert Walker Brighton Belle Pullman Car Blood & Custard Blood and Custard 1 2 3 4 5 Crimson Lake Cream CLC  model railway Southern Railway Southern Region British Rail SR BR(S) LBSCR LB&SCR LSWR LS&WR SECR SE&CR Railway Locomotives Carriages Returant Cars EMU Southern Electric Steam trains Bulleid Maunsell Drummond Stroudley Wainwright Drummond Herbert Walker Brighton Belle Pullman Car Blood & Custard Blood and Custard 1 2 3 4 5 Crimson Lake Cream CLC  model railway Southern Railway Southern Region British Rail SR BR(S) LBSCR LB&SCR LSWR LS&WR SECR SE&CR Railway Locomotives Carriages Returant Cars EMU Southern Electric Steam trains Bulleid Maunsell Drummond Stroudley Wainwright Drummond Herbert Walker Brighton Belle Pullman Car Blood & Custard Blood and Custard 1 2 3 4 5 Crimson Lake Cream CLC  model railway Southern Railway Southern Region British Rail SR BR(S) LBSCR LB&SCR LSWR LS&WR SECR SE&CR Railway Locomotives Carriages Returant Cars EMU Southern Electric Steam trains Bulleid Maunsell Drummond Stroudley Wainwright Drummond Herbert Walker Brighton Belle Pullman Car Blood & Custard Blood and Custard 1 2 3 4 5 Crimson Lake Cream CLC  model railway Southern Railway Southern Region British Rail SR BR(S) LBSCR LB&SCR LSWR LS&WR SECR SE&CR Railway Locomotives Carriages Returant Cars EMU Southern Electric Steam trains Bulleid Maunsell Drummond Stroudley Wainwright Drummond Herbert Walker Brighton Belle Pullman Car Blood & Custard Blood and Custard 1 2 3 4 5 Crimson Lake Cream CLC  model railway Southern Railway Southern Region British Rail SR BR(S) LBSCR LB&SCR LSWR LS&WR SECR SE&CR Railway Locomotives Carriages Returant Cars EMU Southern Electric Steam trains Bulleid Maunsell Drummond Stroudley Wainwright Drummond Herbert Walker Brighton Belle Pullman Car Blood & Custard Blood and Custard 1 2 3 4 5 Crimson Lake Cream CLC  model railway Southern Railway Southern Region British Rail SR BR(S) LBSCR LB&SCR LSWR LS&WR SECR SE&CR Railway Locomotives Carriages Returant Cars EMU Southern Electric Steam trains Bulleid Maunsell Drummond Stroudley Wainwright Drummond Herbert Walker Brighton Belle Pullman Car Blood & Custard Blood and Custard 1 2 3 4 5 Crimson Lake Cream CLC  model railway Southern Railway Southern Region British Rail SR BR(S) LBSCR LB&SCR LSWR LS&WR SECR SE&CR Railway Locomotives Carriages Returant Cars EMU Southern Electric Steam trains Bulleid Maunsell Drummond Stroudley Wainwright Drummond Herbert Walker Brighton Belle Pullman Car Blood & Custard Blood and Custard 1 2 3 4 5 Crimson Lake Cream CLC  model railway Southern Railway Southern Region British Rail SR BR(S) LBSCR LB&SCR LSWR LS&WR SECR SE&CR Railway Locomotives Carriages Returant Cars EMU Southern Electric Steam trains Bulleid Maunsell Drummond Stroudley Wainwright Drummond Herbert Walker Brighton Belle Pullman Car Blood & Custard Blood and Custard 1 2 3 4 5 Crimson Lake Cream CLC  model railway Southern Railway Southern Region British Rail SR BR(S) LBSCR LB&SCR LSWR LS&WR SECR SE&CR Railway Locomotives Carriages Returant Cars EMU Southern Electric Steam trains Bulleid Maunsell Drummond Stroudley Wainwright Drummond Herbert Walker Brighton Belle Pullman Car Blood & Custard Blood and Custard 1 2 3 4 5 Crimson Lake Cream CLC  model railway Southern Railway Southern Region British Rail SR BR(S) LBSCR LB&SCR LSWR LS&WR SECR SE&CR Railway Locomotives Carriages Returant Cars EMU Southern Electric Steam trains Bulleid Maunsell Drummond Stroudley Wainwright Drummond Herbert Walker Brighton Belle Pullman Car Blood & Custard Blood and Custard 1 2 3 4 5 Crimson Lake Cream CLC  model railway Southern Railway Southern Region British Rail SR BR(S) LBSCR LB&SCR LSWR LS&WR SECR SE&CR Railway Locomotives Carriages Returant Cars EMU Southern Electric Steam trains Bulleid Maunsell Drummond Stroudley Wainwright Drummond Herbert Walker Brighton Belle Pullman Car Blood & Custard Blood and Custard 1 2 3 4 5 Crimson Lake Cream CLC  model railway Southern Railway Southern Region British Rail SR BR(S) LBSCR LB&SCR LSWR LS&WR SECR SE&CR Railway Locomotives Carriages Returant Cars EMU Southern Electric Steam trains Bulleid Maunsell Drummond Stroudley Wainwright Drummond Herbert Walker Brighton Belle Pullman Car Blood & Custard Blood and Custard 1 2 3 4 5 Crimson Lake Cream CLC  model railway Southern Railway Southern Region British Rail SR BR(S) LBSCR LB&SCR LSWR LS&WR SECR SE&CR Railway Locomotives Carriages Returant Cars EMU Southern Electric Steam trains Bulleid Maunsell Drummond Stroudley Wainwright Drummond Herbert Walker Brighton Belle Pullman Car Blood & Custard Blood and Custard 1 2 3 4 5 Crimson Lake Cream CLC  model railway Southern Railway Southern Region British Rail SR BR(S) LBSCR LB&SCR LSWR LS&WR SECR SE&CR Railway Locomotives Carriages Returant Cars EMU Southern Electric Steam trains Bulleid Maunsell Drummond Stroudley Wainwright Drummond Herbert Walker Brighton Belle Pullman Car Blood & Custard Blood and Custard 1 2 3 4 5 Crimson Lake Cream CLC  model railway Southern Railway Southern Region British Rail SR BR(S) LBSCR LB&SCR LSWR LS&WR SECR SE&CR Railway Locomotives Carriages Returant Cars EMU Southern Electric Steam trains Bulleid Maunsell Drummond Stroudley Wainwright Drummond Herbert Walker Brighton Belle Pullman Car Blood & Custard Blood and Custard 1 2 3 4 5 Crimson Lake Cream CLC  model railway Southern Railway Southern Region British Rail SR BR(S) LBSCR LB&SCR LSWR LS&WR SECR SE&CR Railway Locomotives Carriages Returant Cars EMU Southern Electric Steam trains Bulleid Maunsell Drummond Stroudley Wainwright Drummond Herbert Walker Brighton Belle Pullman Car Blood & Custard Blood and Custard 1 2 3 4 5 Crimson Lake Cream CLC  model railway Southern Railway Southern Region British Rail SR BR(S) LBSCR LB&SCR LSWR LS&WR SECR SE&CR Railway Locomotives Carriages Returant Cars EMU Southern Electric Steam trains Bulleid Maunsell Drummond Stroudley Wainwright Drummond Herbert Walker Brighton Belle Pullman Car Blood & Custard Blood and Custard 1 2 3 4 5 Crimson Lake Cream CLC  model railway Southern Railway Southern Region British Rail SR BR(S) LBSCR LB&SCR LSWR LS&WR SECR SE&CR Railway Locomotives Carriages Returant Cars EMU Southern Electric Steam trains Bulleid Maunsell Drummond Stroudley Wainwright Drummond Herbert Walker Brighton Belle Pullman Car Blood & Custard Blood and Custard 1 2 3 4 5 Crimson Lake Cream CLC  model railway Southern Railway Southern Region British Rail SR BR(S) LBSCR LB&SCR LSWR LS&WR SECR SE&CR Railway Locomotives Carriages Returant Cars EMU Southern Electric Steam trains Bulleid Maunsell Drummond Stroudley Wainwright Drummond Herbert Walker Brighton Belle Pullman Car Blood & Custard Blood and Custard 1 2 3 4 5 Crimson Lake Cream CLC  model railway Southern Railway Southern Region British Rail SR BR(S) LBSCR LB&SCR LSWR LS&WR SECR SE&CR Railway Locomotives Carriages Returant Cars EMU Southern Electric Steam trains Bulleid Maunsell Drummond Stroudley Wainwright Drummond Herbert Walker Brighton Belle Pullman Car Blood & Custard Blood and Custard 1 2 3 4 5 Crimson Lake Cream CLC  model railway Southern Railway Southern Region British Rail SR BR(S) LBSCR LB&SCR LSWR LS&WR SECR SE&CR Railway Locomotives Carriages Returant Cars EMU Southern Electric Steam trains Bulleid Maunsell Drummond Stroudley Wainwright Drummond Herbert Walker Brighton Belle Pullman Car Blood & Custard Blood and Custard 1 2 3 4 5 Crimson Lake Cream CLC  model railway Southern Railway Southern Region British Rail SR BR(S) LBSCR LB&SCR LSWR LS&WR SECR SE&CR Railway Locomotives Carriages Returant Cars EMU Southern Electric Steam trains Bulleid Maunsell Drummond Stroudley Wainwright Drummond Herbert Walker Brighton Belle Pullman Car Blood & Custard Blood and Custard 1 2 3 4 5 Crimson Lake Cream CLC  model railway Southern Railway Southern Region British Rail SR BR(S) LBSCR LB&SCR LSWR LS&WR SECR SE&CR Railway Locomotives Carriages Returant Cars EMU Southern Electric Steam trains Bulleid Maunsell Drummond Stroudley Wainwright Drummond Herbert Walker Brighton Belle Pullman Car Blood & Custard Blood and Custard 1 2 3 4 5 Crimson Lake Cream CLC  model railway Southern Railway Southern Region British Rail SR BR(S) LBSCR LB&SCR LSWR LS&WR SECR SE&CR Railway Locomotives Carriages Returant Cars EMU Southern Electric Steam trains Bulleid Maunsell Drummond Stroudley Wainwright Drummond Herbert Walker Brighton Belle Pullman Car Blood & Custard Blood and Custard 1 2 3 4 5 Crimson Lake Cream CLC  model railway Southern Railway Southern Region British Rail SR BR(S) LBSCR LB&SCR LSWR LS&WR SECR SE&CR Railway Locomotives Carriages Returant Cars EMU Southern Electric Steam trains Bulleid Maunsell Drummond Stroudley Wainwright Drummond Herbert Walker Brighton Belle Pullman Car Blood & Custard Blood and Custard 1 2 3 4 5 Crimson Lake Cream CLC  model railway Southern Railway Southern Region British Rail SR BR(S) LBSCR LB&SCR LSWR LS&WR SECR SE&CR Railway Locomotives Carriages Returant Cars EMU Southern Electric Steam trains Bulleid Maunsell Drummond Stroudley Wainwright Drummond Herbert Walker Brighton Belle Pullman Car Blood & Custard Blood and Custard 1 2 3 4 5 Crimson Lake Cream CLC  model railway Southern Railway Southern Region British Rail SR BR(S) LBSCR LB&SCR LSWR LS&WR SECR SE&CR Railway Locomotives Carriages Returant Cars EMU Southern Electric Steam trains Bulleid Maunsell Drummond Stroudley Wainwright Drummond Herbert Walker Brighton Belle Pullman Car Blood & Custard Blood and Custard 1 2 3 4 5 Crimson Lake Cream CLC  model railway Southern Railway Southern Region British Rail SR BR(S) LBSCR LB&SCR LSWR LS&WR SECR SE&CR Railway Locomotives Carriages Returant Cars EMU Southern Electric Steam trains Bulleid Maunsell Drummond Stroudley Wainwright Drummond Herbert Walker Brighton Belle Pullman Car Blood & Custard Blood and Custard 1 2 3 4 5 Crimson Lake Cream CLC  model railway Southern Railway Southern Region British Rail SR BR(S) LBSCR LB&SCR LSWR LS&WR SECR SE&CR Railway Locomotives Carriages Returant Cars EMU Southern Electric Steam trains Bulleid Maunsell Drummond Stroudley Wainwright Drummond Herbert Walker Brighton Belle Pullman Car Blood & Custard Blood and Custard 1 2 3 4 5 Crimson Lake Cream CLC  model railway Southern Railway Southern Region British Rail SR BR(S) LBSCR LB&SCR LSWR LS&WR SECR SE&CR Railway Locomotives Carriages Returant Cars EMU Southern Electric Steam trains Bulleid Maunsell Drummond Stroudley Wainwright Drummond Herbert Walker Brighton Belle Pullman Car Blood & Custard Blood and Custard 1 2 3 4 5 Crimson Lake Cream CLC  model railway Southern Railway Southern Region British Rail SR BR(S) LBSCR LB&SCR LSWR LS&WR SECR SE&CR Railway Locomotives Carriages Returant Cars EMU Southern Electric Steam trains Bulleid Maunsell Drummond Stroudley Wainwright Drummond Herbert Walker Brighton Belle Pullman Car Blood & Custard Blood and Custard 1 2 3 4 5 Crimson Lake Cream CLC  model railway Southern Railway Southern Region British Rail SR BR(S) LBSCR LB&SCR LSWR LS&WR SECR SE&CR Railway Locomotives Carriages Returant Cars EMU Southern Electric Steam trains Bulleid Maunsell Drummond Stroudley Wainwright Drummond Herbert Walker Brighton Belle Pullman Car Blood & Custard Blood and Custard 1 2 3 4 5 Crimson Lake Cream CLC  model railway Southern Railway Southern Region British Rail SR BR(S) LBSCR LB&SCR LSWR LS&WR SECR SE&CR Railway Locomotives Carriages Returant Cars EMU Southern Electric Steam trains Bulleid Maunsell Drummond Stroudley Wainwright Drummond Herbert Walker Brighton Belle Pullman Car Blood & Custard Blood and Custard 1 2 3 4 5 Crimson Lake Cream CLC  model railway Southern Railway Southern Region British Rail SR BR(S) LBSCR LB&SCR LSWR LS&WR SECR SE&CR Railway Locomotives Carriages Returant Cars EMU Southern Electric Steam trains Bulleid Maunsell Drummond Stroudley Wainwright Drummond Herbert Walker Brighton Belle Pullman Car Blood & Custard Blood and Custard 1 2 3 4 5 Crimson Lake Cream CLC  model railway Southern Railway Southern Region British Rail SR BR(S) LBSCR LB&SCR LSWR LS&WR SECR SE&CR Railway Locomotives Carriages Returant Cars EMU Southern Electric Steam trains Bulleid Maunsell Drummond Stroudley Wainwright Drummond Herbert Walker Brighton Belle Pullman Car Blood & Custard Blood and Custard 1 2 3 4 5 Crimson Lake Cream CLC  model railway Southern Railway Southern Region British Rail SR BR(S) LBSCR LB&SCR LSWR LS&WR SECR SE&CR Railway Locomotives Carriages Returant Cars EMU Southern Electric Steam trains Bulleid Maunsell Drummond Stroudley Wainwright Drummond Herbert Walker Brighton Belle Pullman Car Blood & Custard Blood and Custard 1 2 3 4 5 Crimson Lake Cream CLC  model railway Southern Railway Southern Region British Rail SR BR(S) LBSCR LB&SCR LSWR LS&WR SECR SE&CR Railway Locomotives Carriages Returant Cars EMU Southern Electric Steam trains Bulleid Maunsell Drummond Stroudley Wainwright Drummond Herbert Walker Brighton Belle Pullman Car Blood & Custard Blood and Custard 1 2 3 4 5 Crimson Lake Cream CLC  model railway Southern Railway Southern Region British Rail SR BR(S) LBSCR LB&SCR LSWR LS&WR SECR SE&CR Railway Locomotives Carriages Returant Cars EMU Southern Electric Steam trains Bulleid Maunsell Drummond Stroudley Wainwright Drummond Herbert Walker Brighton Belle Pullman Car Blood & Custard Blood and Custard 1 2 3 4 5 Crimson Lake Cream CLC  model railway Southern Railway Southern Region British Rail SR BR(S) LBSCR LB&SCR LSWR LS&WR SECR SE&CR Railway Locomotives Carriages Returant Cars EMU Southern Electric Steam trains Bulleid Maunsell Drummond Stroudley Wainwright Drummond Herbert Walker Brighton Belle Pullman Car Blood & Custard Blood and Custard 1 2 3 4 5 Crimson Lake Cream CLC  model railway Southern Railway Southern Region British Rail SR BR(S) LBSCR LB&SCR LSWR LS&WR SECR SE&CR Railway Locomotives Carriages Returant Cars EMU Southern Electric Steam trains Bulleid Maunsell Drummond Stroudley Wainwright Drummond Herbert Walker Brighton Belle Pullman Car Blood & Custard Blood and Custard 1 2 3 4 5 Crimson Lake Cream CLC  model railway Southern Railway Southern Region British Rail SR BR(S) LBSCR LB&SCR LSWR LS&WR SECR SE&CR Railway Locomotives Carriages Returant Cars EMU Southern Electric Steam trains Bulleid Maunsell Drummond Stroudley Wainwright Drummond Herbert Walker Brighton Belle Pullman Car Blood & Custard Blood and Custard 1 2 3 4 5 Crimson Lake Cream CLC  model railway Southern Railway Southern Region British Rail SR BR(S) LBSCR LB&SCR LSWR LS&WR SECR SE&CR Railway Locomotives Carriages Returant Cars EMU Southern Electric Steam trains Bulleid Maunsell Drummond Stroudley Wainwright Drummond Herbert Walker Brighton Belle Pullman Car Blood & Custard Blood and Custard 1 2 3 4 5 Crimson Lake Cream CLC  model railway Southern Railway Southern Region British Rail SR BR(S) LBSCR LB&SCR LSWR LS&WR SECR SE&CR Railway Locomotives Carriages Returant Cars EMU Southern Electric Steam trains Bulleid Maunsell Drummond Stroudley Wainwright Drummond Herbert Walker Brighton Belle Pullman Car Blood & Custard Blood and Custard 1 2 3 4 5 Crimson Lake Cream CLC  model railway Southern Railway Southern Region British Rail SR BR(S) LBSCR LB&SCR LSWR LS&WR SECR SE&CR Railway Locomotives Carriages Returant Cars EMU Southern Electric Steam trains Bulleid Maunsell Drummond Stroudley Wainwright Drummond Herbert Walker Brighton Belle Pullman Car Blood & Custard Blood and Custard 1 2 3 4 5 Crimson Lake Cream CLC  model railway Southern Railway Southern Region British Rail SR BR(S) LBSCR LB&SCR LSWR LS&WR SECR SE&CR Railway Locomotives Carriages Returant Cars EMU Southern Electric Steam trains Bulleid Maunsell Drummond Stroudley Wainwright Drummond Herbert Walker Brighton Belle Pullman Car Blood & Custard Blood and Custard 1 2 3 4 5 Crimson Lake Cream CLC  model railway Southern Railway Southern Region British Rail SR BR(S) LBSCR LB&SCR LSWR LS&WR SECR SE&CR Railway Locomotives Carriages Returant Cars EMU Southern Electric Steam trains Bulleid Maunsell Drummond Stroudley Wainwright Drummond Herbert Walker Brighton Belle Pullman Car Blood & Custard Blood and Custard 1 2 3 4 5 Crimson Lake Cream CLC  model railway Southern Railway Southern Region British Rail SR BR(S) LBSCR LB&SCR LSWR LS&WR SECR SE&CR Railway Locomotives Carriages Returant Cars EMU Southern Electric Steam trains Bulleid Maunsell Drummond Stroudley Wainwright Drummond Herbert Walker Brighton Belle Pullman Car Blood & Custard Blood and Custard 1 2 3 4 5 Crimson Lake Cream CLC  model railway Southern Railway Southern Region British Rail SR BR(S) LBSCR LB&SCR LSWR LS&WR SECR SE&CR Railway Locomotives Carriages Returant Cars EMU Southern Electric Steam trains Bulleid Maunsell Drummond Stroudley Wainwright Drummond Herbert Walker Brighton Belle Pullman Car Blood & Custard Blood and Custard 1 2 3 4 5 Crimson Lake Cream CLC  model railway Southern Railway Southern Region British Rail SR BR(S) LBSCR LB&SCR LSWR LS&WR SECR SE&CR Railway Locomotives Carriages Returant Cars EMU Southern Electric Steam trains Bulleid Maunsell Drummond Stroudley Wainwright Drummond Herbert Walker Brighton Belle Pullman Car Blood & Custard Blood and Custard 1 2 3 4 5 Crimson Lake Cream CLC  model railway Southern Railway Southern Region British Rail SR BR(S) LBSCR LB&SCR LSWR LS&WR SECR SE&CR Railway Locomotives Carriages Returant Cars EMU Southern Electric Steam trains Bulleid Maunsell Drummond Stroudley Wainwright Drummond Herbert Walker Brighton Belle Pullman Car Blood & Custard Blood and Custard 1 2 3 4 5 Crimson Lake Cream CLC  model railway Southern Railway Southern Region British Rail SR BR(S) LBSCR LB&SCR LSWR LS&WR SECR SE&CR Railway Locomotives Carriages Returant Cars EMU Southern Electric Steam trains Bulleid Maunsell Drummond Stroudley Wainwright Drummond Herbert Walker Brighton Belle Pullman Car Blood & Custard Blood and Custard 1 2 3 4 5 Crimson Lake Cream CLC  model railway Southern Railway Southern Region British Rail SR BR(S) LBSCR LB&SCR LSWR LS&WR SECR SE&CR Railway Locomotives Carriages Returant Cars EMU Southern Electric Steam trains Bulleid Maunsell Drummond Stroudley Wainwright Drummond Herbert Walker Brighton Belle Pullman Car Blood & Custard Blood and Custard 1 2 3 4 5 Crimson Lake Cream CLC  model railway Southern Railway Southern Region British Rail SR BR(S) LBSCR LB&SCR LSWR LS&WR SECR SE&CR Railway Locomotives Carriages Returant Cars EMU Southern Electric Steam trains Bulleid Maunsell Drummond Stroudley Wainwright Drummond Herbert Walker Brighton Belle Pullman Car Blood & Custard Blood and Custard 1 2 3 4 5 Crimson Lake Cream CLC  model railway Southern Railway Southern Region British Rail SR BR(S) LBSCR LB&SCR LSWR LS&WR SECR SE&CR Railway Locomotives Carriages Returant Cars EMU Southern Electric Steam trains Bulleid Maunsell Drummond Stroudley Wainwright Drummond Herbert Walker Brighton Belle Pullman Car Blood & Custard Blood and Custard 1 2 3 4 5 Crimson Lake Cream CLC  model railway Southern Railway Southern Region British Rail SR BR(S) LBSCR LB&SCR LSWR LS&WR SECR SE&CR Railway Locomotives Carriages Returant Cars EMU Southern Electric Steam trains Bulleid Maunsell Drummond Stroudley Wainwright Drummond Herbert Walker Brighton Belle Pullman Car Blood & Custard Blood and Custard 1 2 3 4 5 Crimson Lake Cream CLC  model railway Southern Railway Southern Region British Rail SR BR(S) LBSCR LB&SCR LSWR LS&WR SECR SE&CR Railway Locomotives Carriages Returant Cars EMU Southern Electric Steam trains Bulleid Maunsell Drummond Stroudley Wainwright Drummond Herbert Walker Brighton Belle Pullman Car Blood & Custard Blood and Custard 1 2 3 4 5 Crimson Lake Cream CLC  model railway Southern Railway Southern Region British Rail SR BR(S) LBSCR LB&SCR LSWR LS&WR SECR SE&CR Railway Locomotives Carriages Returant Cars EMU Southern Electric Steam trains Bulleid Maunsell Drummond Stroudley Wainwright Drummond Herbert Walker Brighton Belle Pullman Car Blood & Custard Blood and Custard 1 2 3 4 5 Crimson Lake Cream CLC  model railway Southern Railway Southern Region British Rail SR BR(S) LBSCR LB&SCR LSWR LS&WR SECR SE&CR Railway Locomotives Carriages Returant Cars EMU Southern Electric Steam trains Bulleid Maunsell Drummond Stroudley Wainwright Drummond Herbert Walker Brighton Belle Pullman Car Blood & Custard Blood and Custard 1 2 3 4 5 Crimson Lake Cream CLC  model railway Southern Railway Southern Region British Rail SR BR(S) LBSCR LB&SCR LSWR LS&WR SECR SE&CR Railway Locomotives Carriages Returant Cars EMU Southern Electric Steam trains Bulleid Maunsell Drummond Stroudley Wainwright Drummond Herbert Walker Brighton Belle Pullman Car Blood & Custard Blood and Custard 1 2 3 4 5 Crimson Lake Cream CLC  model railway Southern Railway Southern Region British Rail SR BR(S) LBSCR LB&SCR LSWR LS&WR SECR SE&CR Railway Locomotives Carriages Returant Cars EMU Southern Electric Steam trains Bulleid Maunsell Drummond Stroudley Wainwright Drummond Herbert Walker Brighton Belle Pullman Car Blood & Custard Blood and Custard 1 2 3 4 5 Crimson Lake Cream CLC  model railway Southern Railway Southern Region British Rail SR BR(S) LBSCR LB&SCR LSWR LS&WR SECR SE&CR Railway Locomotives Carriages Returant Cars EMU Southern Electric Steam trains Bulleid Maunsell Drummond Stroudley Wainwright Drummond Herbert Walker Brighton Belle Pullman Car Blood & Custard Blood and Custard 1 2 3 4 5 Crimson Lake Cream CLC  model railway Southern Railway Southern Region British Rail SR BR(S) LBSCR LB&SCR LSWR LS&WR SECR SE&CR Railway Locomotives Carriages Returant Cars EMU Southern Electric Steam trains Bulleid Maunsell Drummond Stroudley Wainwright Drummond Herbert Walker Brighton Belle Pullman Car Blood & Custard Blood and Custard 1 2 3 4 5 Crimson Lake Cream CLC  model railway Southern Railway Southern Region British Rail SR BR(S) LBSCR LB&SCR LSWR LS&WR SECR SE&CR Railway Locomotives Carriages Returant Cars EMU Southern Electric Steam trains Bulleid Maunsell Drummond Stroudley Wainwright Drummond Herbert Walker Brighton Belle Pullman Car Blood & Custard Blood and Custard 1 2 3 4 5 Crimson Lake Cream CLC  model railway Southern Railway Southern Region British Rail SR BR(S) LBSCR LB&SCR LSWR LS&WR SECR SE&CR Railway Locomotives Carriages Returant Cars EMU Southern Electric Steam trains Bulleid Maunsell Drummond Stroudley Wainwright Drummond Herbert Walker Brighton Belle Pullman Car Blood & Custard Blood and Custard 1 2 3 4 5 Crimson Lake Cream CLC  model railway Southern Railway Southern Region British Rail SR BR(S) LBSCR LB&SCR LSWR LS&WR SECR SE&CR Railway Locomotives Carriages Returant Cars EMU Southern Electric Steam trains Bulleid Maunsell Drummond Stroudley Wainwright Drummond Herbert Walker Brighton Belle Pullman Car Blood & Custard Blood and Custard 1 2 3 4 5 Crimson Lake Cream CLC  model railway Southern Railway Southern Region British Rail SR BR(S) LBSCR LB&SCR LSWR LS&WR SECR SE&CR Railway Locomotives Carriages Returant Cars EMU Southern Electric Steam trains Bulleid Maunsell Drummond Stroudley Wainwright Drummond Herbert Walker Brighton Belle Pullman Car Blood & Custard Blood and Custard 1 2 3 4 5 Crimson Lake Cream CLC  model railway Southern Railway Southern Region British Rail SR BR(S) LBSCR LB&SCR LSWR LS&WR SECR SE&CR Railway Locomotives Carriages Returant Cars EMU Southern Electric Steam trains Bulleid Maunsell Drummond Stroudley Wainwright Drummond Herbert Walker Brighton Belle Pullman Car Blood & Custard Blood and Custard 1 2 3 4 5 Crimson Lake Cream CLC  model railway Southern Railway Southern Region British Rail SR BR(S) LBSCR LB&SCR LSWR LS&WR SECR SE&CR Railway Locomotives Carriages Returant Cars EMU Southern Electric Steam trains Bulleid Maunsell Drummond Stroudley Wainwright Drummond Herbert Walker Brighton Belle Pullman Car Blood & Custard Blood and Custard 1 2 3 4 5 Crimson Lake Cream CLC  model railway Southern Railway Southern Region British Rail SR BR(S) LBSCR LB&SCR LSWR LS&WR SECR SE&CR Railway Locomotives Carriages Returant Cars EMU Southern Electric Steam trains Bulleid Maunsell Drummond Stroudley Wainwright Drummond Herbert Walker Brighton Belle Pullman Car Blood & Custard Blood and Custard 1 2 3 4 5 Crimson Lake Cream CLC  model railway Southern Railway Southern Region British Rail SR BR(S) LBSCR LB&SCR LSWR LS&WR SECR SE&CR Railway Locomotives Carriages Returant Cars EMU Southern Electric Steam trains Bulleid Maunsell Drummond Stroudley Wainwright Drummond Herbert Walker Brighton Belle Pullman Car Blood & Custard Blood and Custard 1 2 3 4 5 Crimson Lake Cream CLC  model railway Southern Railway Southern Region British Rail SR BR(S) LBSCR LB&SCR LSWR LS&WR SECR SE&CR Railway Locomotives Carriages Returant Cars EMU Southern Electric Steam trains Bulleid Maunsell Drummond Stroudley Wainwright Drummond Herbert Walker Brighton Belle Pullman Car Blood & Custard Blood and Custard 1 2 3 4 5 Crimson Lake Cream CLC  model railway Southern Railway Southern Region British Rail SR BR(S) LBSCR LB&SCR LSWR LS&WR SECR SE&CR Railway Locomotives Carriages Returant Cars EMU Southern Electric Steam trains Bulleid Maunsell Drummond Stroudley Wainwright Drummond Herbert Walker Brighton Belle Pullman Car Blood & Custard Blood and Custard 1 2 3 4 5 Crimson Lake Cream CLC  model railway Southern Railway Southern Region British Rail SR BR(S) LBSCR LB&SCR LSWR LS&WR SECR SE&CR Railway Locomotives Carriages Returant Cars EMU Southern Electric Steam trains Bulleid Maunsell Drummond Stroudley Wainwright Drummond Herbert Walker Brighton Belle Pullman Car Blood & Custard Blood and Custard 1 2 3 4 5 Crimson Lake Cream CLC  model railway Southern Railway Southern Region British Rail SR BR(S) LBSCR LB&SCR LSWR LS&WR SECR SE&CR Railway Locomotives Carriages Returant Cars EMU Southern Electric Steam trains Bulleid Maunsell Drummond Stroudley Wainwright Drummond Herbert Walker Brighton Belle Pullman Car Blood & Custard Blood and Custard 1 2 3 4 5 Crimson Lake Cream CLC  model railway Southern Railway Southern Region British Rail SR BR(S) LBSCR LB&SCR LSWR LS&WR SECR SE&CR Railway Locomotives Carriages Returant Cars EMU Southern Electric Steam trains Bulleid Maunsell Drummond Stroudley Wainwright Drummond Herbert Walker Brighton Belle Pullman Car Blood & Custard Blood and Custard 1 2 3 4 5 Crimson Lake Cream CLC  model railway Southern Railway Southern Region British Rail SR BR(S) LBSCR LB&SCR LSWR LS&WR SECR SE&CR Railway Locomotives Carriages Returant Cars EMU Southern Electric Steam trains Bulleid Maunsell Drummond Stroudley Wainwright Drummond Herbert Walker Brighton Belle Pullman Car Blood & Custard Blood and Custard 1 2 3 4 5 Crimson Lake Cream CLC  model railway Southern Railway Southern Region British Rail SR BR(S) LBSCR LB&SCR LSWR LS&WR SECR SE&CR Railway Locomotives Carriages Returant Cars EMU Southern Electric Steam trains Bulleid Maunsell Drummond Stroudley Wainwright Drummond Herbert Walker Brighton Belle Pullman Car Blood & Custard Blood and Custard 1 2 3 4 5 Crimson Lake Cream CLC  model railway Southern Railway Southern Region British Rail SR BR(S) LBSCR LB&SCR LSWR LS&WR SECR SE&CR Railway Locomotives Carriages Returant Cars EMU Southern Electric Steam trains Bulleid Maunsell Drummond Stroudley Wainwright Drummond Herbert Walker Brighton Belle Pullman Car Blood & Custard Blood and Custard 1 2 3 4 5 Crimson Lake Cream CLC  model railway Southern Railway Southern Region British Rail SR BR(S) LBSCR LB&SCR LSWR LS&WR SECR SE&CR Railway Locomotives Carriages Returant Cars EMU Southern Electric Steam trains Bulleid Maunsell Drummond Stroudley Wainwright Drummond Herbert Walker Brighton Belle Pullman Car Blood & Custard Blood and Custard 1 2 3 4 5 Crimson Lake Cream CLC  model railway Southern Railway Southern Region British Rail SR BR(S) LBSCR LB&SCR LSWR LS&WR SECR SE&CR Railway Locomotives Carriages Returant Cars EMU Southern Electric Steam trains Bulleid Maunsell Drummond Stroudley Wainwright Drummond Herbert Walker Brighton Belle Pullman Car Blood & Custard Blood and Custard 1 2 3 4 5 Crimson Lake Cream CLC  model railway Southern Railway Southern Region British Rail SR BR(S) LBSCR LB&SCR LSWR LS&WR SECR SE&CR Railway Locomotives Carriages Returant Cars EMU Southern Electric Steam trains Bulleid Maunsell Drummond Stroudley Wainwright Drummond Herbert Walker Brighton Belle Pullman Car Blood & Custard Blood and Custard 1 2 3 4 5 Crimson Lake Cream CLC  model railway Southern Railway Southern Region British Rail SR BR(S) LBSCR LB&SCR LSWR LS&WR SECR SE&CR Railway Locomotives Carriages Returant Cars EMU Southern Electric Steam trains Bulleid Maunsell Drummond Stroudley Wainwright Drummond Herbert Walker Brighton Belle Pullman Car Blood & Custard Blood and Custard 1 2 3 4 5 Crimson Lake Cream CLC  model railway Southern Railway Southern Region British Rail SR BR(S) LBSCR LB&SCR LSWR LS&WR SECR SE&CR Railway Locomotives Carriages Returant Cars EMU Southern Electric Steam trains Bulleid Maunsell Drummond Stroudley Wainwright Drummond Herbert Walker Brighton Belle Pullman Car Blood & Custard Blood and Custard 1 2 3 4 5 Crimson Lake Cream CLC  model railway Southern Railway Southern Region British Rail SR BR(S) LBSCR LB&SCR LSWR LS&WR SECR SE&CR Railway Locomotives Carriages Returant Cars EMU Southern Electric Steam trains Bulleid Maunsell Drummond Stroudley Wainwright Drummond Herbert Walker Brighton Belle Pullman Car Blood & Custard Blood and Custard 1 2 3 4 5 Crimson Lake Cream CLC  model railway Southern Railway Southern Region British Rail SR BR(S) LBSCR LB&SCR LSWR LS&WR SECR SE&CR Railway Locomotives Carriages Returant Cars EMU Southern Electric Steam trains Bulleid Maunsell Drummond Stroudley Wainwright Drummond Herbert Walker Brighton Belle Pullman Car Blood & Custard Blood and Custard 1 2 3 4 5 Crimson Lake Cream CLC  model railway Southern Railway Southern Region British Rail SR BR(S) LBSCR LB&SCR LSWR LS&WR SECR SE&CR Railway Locomotives Carriages Returant Cars EMU Southern Electric Steam trains Bulleid Maunsell Drummond Stroudley Wainwright Drummond Herbert Walker Brighton Belle Pullman Car Blood & Custard Blood and Custard 1 2 3 4 5 Crimson Lake Cream CLC  model railway Southern Railway Southern Region British Rail SR BR(S) LBSCR LB&SCR LSWR LS&WR SECR SE&CR Railway Locomotives Carriages Returant Cars EMU Southern Electric Steam trains Bulleid Maunsell Drummond Stroudley Wainwright Drummond Herbert Walker Brighton Belle Pullman Car Blood & Custard Blood and Custard 1 2 3 4 5 Crimson Lake Cream CLC  model railway Southern Railway Southern Region British Rail SR BR(S) LBSCR LB&SCR LSWR LS&WR SECR SE&CR Railway Locomotives Carriages Returant Cars EMU Southern Electric Steam trains Bulleid Maunsell Drummond Stroudley Wainwright Drummond Herbert Walker Brighton Belle Pullman Car Blood & Custard Blood and Custard 1 2 3 4 5 Crimson Lake Cream CLC  model railway Southern Railway Southern Region British Rail SR BR(S) LBSCR LB&SCR LSWR LS&WR SECR SE&CR Railway Locomotives Carriages Returant Cars EMU Southern Electric Steam trains Bulleid Maunsell Drummond Stroudley Wainwright Drummond Herbert Walker Brighton Belle Pullman Car Blood & Custard Blood and Custard 1 2 3 4 5 Crimson Lake Cream CLC  model railway Southern Railway Southern Region British Rail SR BR(S) LBSCR LB&SCR LSWR LS&WR SECR SE&CR Railway Locomotives Carriages Returant Cars EMU Southern Electric Steam trains Bulleid Maunsell Drummond Stroudley Wainwright Drummond Herbert Walker Brighton Belle Pullman Car Blood & Custard Blood and Custard 1 2 3 4 5 Crimson Lake Cream CLC  model railway Southern Railway Southern Region British Rail SR BR(S) LBSCR LB&SCR LSWR LS&WR SECR SE&CR Railway Locomotives Carriages Returant Cars EMU Southern Electric Steam trains Bulleid Maunsell Drummond Stroudley Wainwright Drummond Herbert Walker Brighton Belle Pullman Car Blood & Custard Blood and Custard 1 2 3 4 5 Crimson Lake Cream CLC  model railway Southern Railway Southern Region British Rail SR BR(S) LBSCR LB&SCR LSWR LS&WR SECR SE&CR Railway Locomotives Carriages Returant Cars EMU Southern Electric Steam trains Bulleid Maunsell Drummond Stroudley Wainwright Drummond Herbert Walker Brighton Belle Pullman Car Blood & Custard Blood and Custard 1 2 3 4 5 Crimson Lake Cream CLC  model railway Southern Railway Southern Region British Rail SR BR(S) LBSCR LB&SCR LSWR LS&WR SECR SE&CR Railway Locomotives Carriages Returant Cars EMU Southern Electric Steam trains Bulleid Maunsell Drummond Stroudley Wainwright Drummond Herbert Walker Brighton Belle Pullman Car Blood & Custard Blood and Custard 1 2 3 4 5 Crimson Lake Cream CLC  model railway Southern Railway Southern Region British Rail SR BR(S) LBSCR LB&SCR LSWR LS&WR SECR SE&CR Railway Locomotives Carriages Returant Cars EMU Southern Electric Steam trains Bulleid Maunsell Drummond Stroudley Wainwright Drummond Herbert Walker Brighton Belle Pullman Car Blood & Custard Blood and Custard 1 2 3 4 5 Crimson Lake Cream CLC  model railway Southern Railway Southern Region British Rail SR BR(S) LBSCR LB&SCR LSWR LS&WR SECR SE&CR Railway Locomotives Carriages Returant Cars EMU Southern Electric Steam trains Bulleid Maunsell Drummond Stroudley Wainwright Drummond Herbert Walker Brighton Belle Pullman Car Blood & Custard Blood and Custard 1 2 3 4 5 Crimson Lake Cream CLC  model railway Southern Railway Southern Region British Rail SR BR(S) LBSCR LB&SCR LSWR LS&WR SECR SE&CR Railway Locomotives Carriages Returant Cars EMU Southern Electric Steam trains Bulleid Maunsell Drummond Stroudley Wainwright Drummond Herbert Walker Brighton Belle Pullman Car Blood & Custard Blood and Custard 1 2 3 4 5 Crimson Lake Cream CLC  model railway Southern Railway Southern Region British Rail SR BR(S) LBSCR LB&SCR LSWR LS&WR SECR SE&CR Railway Locomotives Carriages Returant Cars EMU Southern Electric Steam trains Bulleid Maunsell Drummond Stroudley Wainwright Drummond Herbert Walker Brighton Belle Pullman Car Blood & Custard Blood and Custard 1 2 3 4 5 Crimson Lake Cream CLC  model railway Southern Railway Southern Region British Rail SR BR(S) LBSCR LB&SCR LSWR LS&WR SECR SE&CR Railway Locomotives Carriages Returant Cars EMU Southern Electric Steam trains Bulleid Maunsell Drummond Stroudley Wainwright Drummond Herbert Walker Brighton Belle Pullman Car Blood & Custard Blood and Custard 1 2 3 4 5 Crimson Lake Cream CLC  model railway Southern Railway Southern Region British Rail SR BR(S) LBSCR LB&SCR LSWR LS&WR SECR SE&CR Railway Locomotives Carriages Returant Cars EMU Southern Electric Steam trains Bulleid Maunsell Drummond Stroudley Wainwright Drummond Herbert Walker Brighton Belle Pullman Car Blood & Custard Blood and Custard 1 2 3 4 5 Crimson Lake Cream CLC  model railway Southern Railway Southern Region British Rail SR BR(S) LBSCR LB&SCR LSWR LS&WR SECR SE&CR Railway Locomotives Carriages Returant Cars EMU Southern Electric Steam trains Bulleid Maunsell Drummond Stroudley Wainwright Drummond Herbert Walker Brighton Belle Pullman Car Blood & Custard Blood and Custard 1 2 3 4 5 Crimson Lake Cream CLC  model railway Southern Railway Southern Region British Rail SR BR(S) LBSCR LB&SCR LSWR LS&WR SECR SE&CR Railway Locomotives Carriages Returant Cars EMU Southern Electric Steam trains Bulleid Maunsell Drummond Stroudley Wainwright Drummond Herbert Walker Brighton Belle Pullman Car Blood & Custard Blood and Custard 1 2 3 4 5 Crimson Lake Cream CLC  model railway Southern Railway Southern Region British Rail SR BR(S) LBSCR LB&SCR LSWR LS&WR SECR SE&CR Railway Locomotives Carriages Returant Cars EMU Southern Electric Steam trains Bulleid Maunsell Drummond Stroudley Wainwright Drummond Herbert Walker Brighton Belle Pullman Car Blood & Custard Blood and Custard 1 2 3 4 5 Crimson Lake Cream CLC  model railway Southern Railway Southern Region British Rail SR BR(S) LBSCR LB&SCR LSWR LS&WR SECR SE&CR Railway Locomotives Carriages Returant Cars EMU Southern Electric Steam trains Bulleid Maunsell Drummond Stroudley Wainwright Drummond Herbert Walker Brighton Belle Pullman Car Blood & Custard Blood and Custard 1 2 3 4 5 Crimson Lake Cream CLC  model railway Southern Railway Southern Region British Rail SR BR(S) LBSCR LB&SCR LSWR LS&WR SECR SE&CR Railway Locomotives Carriages Returant Cars EMU Southern Electric Steam trains Bulleid Maunsell Drummond Stroudley Wainwright Drummond Herbert Walker Brighton Belle Pullman Car Blood & Custard Blood and Custard 1 2 3 4 5 Crimson Lake Cream CLC  model railway Southern Railway Southern Region British Rail SR BR(S) LBSCR LB&SCR LSWR LS&WR SECR SE&CR Railway Locomotives Carriages Returant Cars EMU Southern Electric Steam trains Bulleid Maunsell Drummond Stroudley Wainwright Drummond Herbert Walker Brighton Belle Pullman Car Blood & Custard Blood and Custard 1 2 3 4 5 Crimson Lake Cream CLC  model railway Southern Railway Southern Region British Rail SR BR(S) LBSCR LB&SCR LSWR LS&WR SECR SE&CR Railway Locomotives Carriages Returant Cars EMU Southern Electric Steam trains Bulleid Maunsell Drummond Stroudley Wainwright Drummond Herbert Walker Brighton Belle Pullman Car Blood & Custard Blood and Custard 1 2 3 4 5 Crimson Lake Cream CLC  model railway Southern Railway Southern Region British Rail SR BR(S) LBSCR LB&SCR LSWR LS&WR SECR SE&CR Railway Locomotives Carriages Returant Cars EMU Southern Electric Steam trains Bulleid Maunsell Drummond Stroudley Wainwright Drummond Herbert Walker Brighton Belle Pullman Car Blood & Custard Blood and Custard 1 2 3 4 5 Crimson Lake Cream CLC  model railway Southern Railway Southern Region British Rail SR BR(S) LBSCR LB&SCR LSWR LS&WR SECR SE&CR Railway Locomotives Carriages Returant Cars EMU Southern Electric Steam trains Bulleid Maunsell Drummond Stroudley Wainwright Drummond Herbert Walker Brighton Belle Pullman Car Blood & Custard Blood and Custard 1 2 3 4 5 Crimson Lake Cream CLC  model railway Southern Railway Southern Region British Rail SR BR(S) LBSCR LB&SCR LSWR LS&WR SECR SE&CR Railway Locomotives Carriages Returant Cars EMU Southern Electric Steam trains Bulleid Maunsell Drummond Stroudley Wainwright Drummond Herbert Walker Brighton Belle Pullman Car Blood & Custard Blood and Custard 1 2 3 4 5 Crimson Lake Cream CLC  model railway Southern Railway Southern Region British Rail SR BR(S) LBSCR LB&SCR LSWR LS&WR SECR SE&CR Railway Locomotives Carriages Returant Cars EMU Southern Electric Steam trains Bulleid Maunsell Drummond Stroudley Wainwright Drummond Herbert Walker Brighton Belle Pullman Car Blood & Custard Blood and Custard 1 2 3 4 5 Crimson Lake Cream CLC  model railway Southern Railway Southern Region British Rail SR BR(S) LBSCR LB&SCR LSWR LS&WR SECR SE&CR Railway Locomotives Carriages Returant Cars EMU Southern Electric Steam trains Bulleid Maunsell Drummond Stroudley Wainwright Drummond Herbert Walker Brighton Belle Pullman Car Blood & Custard Blood and Custard 1 2 3 4 5 Crimson Lake Cream CLC  model railway Southern Railway Southern Region British Rail SR BR(S) LBSCR LB&SCR LSWR LS&WR SECR SE&CR Railway Locomotives Carriages Returant Cars EMU Southern Electric Steam trains Bulleid Maunsell Drummond Stroudley Wainwright Drummond Herbert Walker Brighton Belle Pullman Car Blood & Custard Blood and Custard 1 2 3 4 5 Crimson Lake Cream CLC  model railway Southern Railway Southern Region British Rail SR BR(S) LBSCR LB&SCR LSWR LS&WR SECR SE&CR Railway Locomotives Carriages Returant Cars EMU Southern Electric Steam trains Bulleid Maunsell Drummond Stroudley Wainwright Drummond Herbert Walker Brighton Belle Pullman Car Blood & Custard Blood and Custard 1 2 3 4 5 Crimson Lake Cream CLC  model railway Southern Railway Southern Region British Rail SR BR(S) LBSCR LB&SCR LSWR LS&WR SECR SE&CR Railway Locomotives Carriages Returant Cars EMU Southern Electric Steam trains Bulleid Maunsell Drummond Stroudley Wainwright Drummond Herbert Walker Brighton Belle Pullman Car Blood & Custard Blood and Custard 1 2 3 4 5 Crimson Lake Cream CLC  model railway Southern Railway Southern Region British Rail SR BR(S) LBSCR LB&SCR LSWR LS&WR SECR SE&CR Railway Locomotives Carriages Returant Cars EMU Southern Electric Steam trains Bulleid Maunsell Drummond Stroudley Wainwright Drummond Herbert Walker Brighton Belle Pullman Car Blood & Custard Blood and Custard 1 2 3 4 5 Crimson Lake Cream CLC  model railway Southern Railway Southern Region British Rail SR BR(S) LBSCR LB&SCR LSWR LS&WR SECR SE&CR Railway Locomotives Carriages Returant Cars EMU Southern Electric Steam trains Bulleid Maunsell Drummond Stroudley Wainwright Drummond Herbert Walker Brighton Belle Pullman Car Blood & Custard Blood and Custard 1 2 3 4 5 Crimson Lake Cream CLC  model railway Southern Railway Southern Region British Rail SR BR(S) LBSCR LB&SCR LSWR LS&WR SECR SE&CR Railway Locomotives Carriages Returant Cars EMU Southern Electric Steam trains Bulleid Maunsell Drummond Stroudley Wainwright Drummond Herbert Walker Brighton Belle Pullman Car Blood & Custard Blood and Custard 1 2 3 4 5 Crimson Lake Cream CLC  model railway Southern Railway Southern Region British Rail SR BR(S) LBSCR LB&SCR LSWR LS&WR SECR SE&CR Railway Locomotives Carriages Returant Cars EMU Southern Electric Steam trains Bulleid Maunsell Drummond Stroudley Wainwright Drummond Herbert Walker Brighton Belle Pullman Car Blood & Custard Blood and Custard 1 2 3 4 5 Crimson Lake Cream CLC  model railway Southern Railway Southern Region British Rail SR BR(S) LBSCR LB&SCR LSWR LS&WR SECR SE&CR Railway Locomotives Carriages Returant Cars EMU Southern Electric Steam trains Bulleid Maunsell Drummond Stroudley Wainwright Drummond Herbert Walker Brighton Belle Pullman Car Blood & Custard Blood and Custard 1 2 3 4 5 Crimson Lake Cream CLC  model railway Southern Railway Southern Region British Rail SR BR(S) LBSCR LB&SCR LSWR LS&WR SECR SE&CR Railway Locomotives Carriages Returant Cars EMU Southern Electric Steam trains Bulleid Maunsell Drummond Stroudley Wainwright Drummond Herbert Walker Brighton Belle Pullman Car Blood & Custard Blood and Custard 1 2 3 4 5 Crimson Lake Cream CLC  model railway Southern Railway Southern Region British Rail SR BR(S) LBSCR LB&SCR LSWR LS&WR SECR SE&CR Railway Locomotives Carriages Returant Cars EMU Southern Electric Steam trains Bulleid Maunsell Drummond Stroudley Wainwright Drummond Herbert Walker Brighton Belle Pullman Car Blood & Custard Blood and Custard 1 2 3 4 5 Crimson Lake Cream CLC  model railway Southern Railway Southern Region British Rail SR BR(S) LBSCR LB&SCR LSWR LS&WR SECR SE&CR Railway Locomotives Carriages Returant Cars EMU Southern Electric Steam trains Bulleid Maunsell Drummond Stroudley Wainwright Drummond Herbert Walker Brighton Belle Pullman Car Blood & Custard Blood and Custard 1 2 3 4 5 Crimson Lake Cream CLC  model railway Southern Railway Southern Region British Rail SR BR(S) LBSCR LB&SCR LSWR LS&WR SECR SE&CR Railway Locomotives Carriages Returant Cars EMU Southern Electric Steam trains Bulleid Maunsell Drummond Stroudley Wainwright Drummond Herbert Walker Brighton Belle Pullman Car Blood & Custard Blood and Custard 1 2 3 4 5 Crimson Lake Cream CLC  model railway Southern Railway Southern Region British Rail SR BR(S) LBSCR LB&SCR LSWR LS&WR SECR SE&CR Railway Locomotives Carriages Returant Cars EMU Southern Electric Steam trains Bulleid Maunsell Drummond Stroudley Wainwright Drummond Herbert Walker Brighton Belle Pullman Car Blood & Custard Blood and Custard 1 2 3 4 5 Crimson Lake Cream CLC  model railway Southern Railway Southern Region British Rail SR BR(S) LBSCR LB&SCR LSWR LS&WR SECR SE&CR Railway Locomotives Carriages Returant Cars EMU Southern Electric Steam trains Bulleid Maunsell Drummond Stroudley Wainwright Drummond Herbert Walker Brighton Belle Pullman Car Blood & Custard Blood and Custard 1 2 3 4 5 Crimson Lake Cream CLC  model railway Southern Railway Southern Region British Rail SR BR(S) LBSCR LB&SCR LSWR LS&WR SECR SE&CR Railway Locomotives Carriages Returant Cars EMU Southern Electric Steam trains Bulleid Maunsell Drummond Stroudley Wainwright Drummond Herbert Walker Brighton Belle Pullman Car Blood & Custard Blood and Custard 1 2 3 4 5 Crimson Lake Cream CLC  model railway Southern Railway Southern Region British Rail SR BR(S) LBSCR LB&SCR LSWR LS&WR SECR SE&CR Railway Locomotives Carriages Returant Cars EMU Southern Electric Steam trains Bulleid Maunsell Drummond Stroudley Wainwright Drummond Herbert Walker Brighton Belle Pullman Car Blood & Custard Blood and Custard 1 2 3 4 5 Crimson Lake Cream CLC  model railway Southern Railway Southern Region British Rail SR BR(S) LBSCR LB&SCR LSWR LS&WR SECR SE&CR Railway Locomotives Carriages Returant Cars EMU Southern Electric Steam trains Bulleid Maunsell Drummond Stroudley Wainwright Drummond Herbert Walker Brighton Belle Pullman Car Blood & Custard Blood and Custard 1 2 3 4 5 Crimson Lake Cream CLC  model railway Southern Railway Southern Region British Rail SR BR(S) LBSCR LB&SCR LSWR LS&WR SECR SE&CR Railway Locomotives Carriages Returant Cars EMU Southern Electric Steam trains Bulleid Maunsell Drummond Stroudley Wainwright Drummond Herbert Walker Brighton Belle Pullman Car Blood & Custard Blood and Custard 1 2 3 4 5 Crimson Lake Cream CLC  model railway Southern Railway Southern Region British Rail SR BR(S) LBSCR LB&SCR LSWR LS&WR SECR SE&CR Railway Locomotives Carriages Returant Cars EMU Southern Electric Steam trains Bulleid Maunsell Drummond Stroudley Wainwright Drummond Herbert Walker Brighton Belle Pullman Car Blood & Custard Blood and Custard 1 2 3 4 5 Crimson Lake Cream CLC  model railway Southern Railway Southern Region British Rail SR BR(S) LBSCR LB&SCR LSWR LS&WR SECR SE&CR Railway Locomotives Carriages Returant Cars EMU Southern Electric Steam trains Bulleid Maunsell Drummond Stroudley Wainwright Drummond Herbert Walker Brighton Belle Pullman Car Blood & Custard Blood and Custard 1 2 3 4 5 Crimson Lake Cream CLC  model railway Southern Railway Southern Region British Rail SR BR(S) LBSCR LB&SCR LSWR LS&WR SECR SE&CR Railway Locomotives Carriages Returant Cars EMU Southern Electric Steam trains Bulleid Maunsell Drummond Stroudley Wainwright Drummond Herbert Walker Brighton Belle Pullman Car Blood & Custard Blood and Custard 1 2 3 4 5 Crimson Lake Cream CLC  model railway Southern Railway Southern Region British Rail SR BR(S) LBSCR LB&SCR LSWR LS&WR SECR SE&CR Railway Locomotives Carriages Returant Cars EMU Southern Electric Steam trains Bulleid Maunsell Drummond Stroudley Wainwright Drummond Herbert Walker Brighton Belle Pullman Car Blood & Custard Blood and Custard 1 2 3 4 5 Crimson Lake Cream CLC  model railway Southern Railway Southern Region British Rail SR BR(S) LBSCR LB&SCR LSWR LS&WR SECR SE&CR Railway Locomotives Carriages Returant Cars EMU Southern Electric Steam trains Bulleid Maunsell Drummond Stroudley Wainwright Drummond Herbert Walker Brighton Belle Pullman Car Blood & Custard Blood and Custard 1 2 3 4 5 Crimson Lake Cream CLC  model railway Southern Railway Southern Region British Rail SR BR(S) LBSCR LB&SCR LSWR LS&WR SECR SE&CR Railway Locomotives Carriages Returant Cars EMU Southern Electric Steam trains Bulleid Maunsell Drummond Stroudley Wainwright Drummond Herbert Walker Brighton Belle Pullman Car Blood & Custard Blood and Custard 1 2 3 4 5 Crimson Lake Cream CLC  model railway Southern Railway Southern Region British Rail SR BR(S) LBSCR LB&SCR LSWR LS&WR SECR SE&CR Railway Locomotives Carriages Returant Cars EMU Southern Electric Steam trains Bulleid Maunsell Drummond Stroudley Wainwright Drummond Herbert Walker Brighton Belle Pullman Car Blood & Custard Blood and Custard 1 2 3 4 5 Crimson Lake Cream CLC  model railway Southern Railway Southern Region British Rail SR BR(S) LBSCR LB&SCR LSWR LS&WR SECR SE&CR Railway Locomotives Carriages Returant Cars EMU Southern Electric Steam trains Bulleid Maunsell Drummond Stroudley Wainwright Drummond Herbert Walker Brighton Belle Pullman Car Blood & Custard Blood and Custard 1 2 3 4 5 Crimson Lake Cream CLC  model railway Southern Railway Southern Region British Rail SR BR(S) LBSCR LB&SCR LSWR LS&WR SECR SE&CR Railway Locomotives Carriages Returant Cars EMU Southern Electric Steam trains Bulleid Maunsell Drummond Stroudley Wainwright Drummond Herbert Walker Brighton Belle Pullman Car Blood & Custard Blood and Custard 1 2 3 4 5 Crimson Lake Cream CLC  model railway Southern Railway Southern Region British Rail SR BR(S) LBSCR LB&SCR LSWR LS&WR SECR SE&CR Railway Locomotives Carriages Returant Cars EMU Southern Electric Steam trains Bulleid Maunsell Drummond Stroudley Wainwright Drummond Herbert Walker Brighton Belle Pullman Car Blood & Custard Blood and Custard 1 2 3 4 5 Crimson Lake Cream CLC  model railway Southern Railway Southern Region British Rail SR BR(S) LBSCR LB&SCR LSWR LS&WR SECR SE&CR Railway Locomotives Carriages Returant Cars EMU Southern Electric Steam trains Bulleid Maunsell Drummond Stroudley Wainwright Drummond Herbert Walker Brighton Belle Pullman Car Blood & Custard Blood and Custard 1 2 3 4 5 Crimson Lake Cream CLC  model railway Southern Railway Southern Region British Rail SR BR(S) LBSCR LB&SCR LSWR LS&WR SECR SE&CR Railway Locomotives Carriages Returant Cars EMU Southern Electric Steam trains Bulleid Maunsell Drummond Stroudley Wainwright Drummond Herbert Walker Brighton Belle Pullman Car Blood & Custard Blood and Custard 1 2 3 4 5 Crimson Lake Cream CLC  model railway Southern Railway Southern Region British Rail SR BR(S) LBSCR LB&SCR LSWR LS&WR SECR SE&CR Railway Locomotives Carriages Returant Cars EMU Southern Electric Steam trains Bulleid Maunsell Drummond Stroudley Wainwright Drummond Herbert Walker Brighton Belle Pullman Car Blood & Custard Blood and Custard 1 2 3 4 5 Crimson Lake Cream CLC  model railway Southern Railway Southern Region British Rail SR BR(S) LBSCR LB&SCR LSWR LS&WR SECR SE&CR Railway Locomotives Carriages Returant Cars EMU Southern Electric Steam trains Bulleid Maunsell Drummond Stroudley Wainwright Drummond Herbert Walker Brighton Belle Pullman Car Blood & Custard Blood and Custard 1 2 3 4 5 Crimson Lake Cream CLC  model railway Southern Railway Southern Region British Rail SR BR(S) LBSCR LB&SCR LSWR LS&WR SECR SE&CR Railway Locomotives Carriages Returant Cars EMU Southern Electric Steam trains Bulleid Maunsell Drummond Stroudley Wainwright Drummond Herbert Walker Brighton Belle Pullman Car Blood & Custard Blood and Custard 1 2 3 4 5 Crimson Lake Cream CLC  model railway Southern Railway Southern Region British Rail SR BR(S) LBSCR LB&SCR LSWR LS&WR SECR SE&CR Railway Locomotives Carriages Returant Cars EMU Southern Electric Steam trains Bulleid Maunsell Drummond Stroudley Wainwright Drummond Herbert Walker Brighton Belle Pullman Car Blood & Custard Blood and Custard 1 2 3 4 5 Crimson Lake Cream CLC  model railway Southern Railway Southern Region British Rail SR BR(S) LBSCR LB&SCR LSWR LS&WR SECR SE&CR Railway Locomotives Carriages Returant Cars EMU Southern Electric Steam trains Bulleid Maunsell Drummond Stroudley Wainwright Drummond Herbert Walker Brighton Belle Pullman Car Blood & Custard Blood and Custard 1 2 3 4 5 Crimson Lake Cream CLC  model railway Southern Railway Southern Region British Rail SR BR(S) LBSCR LB&SCR LSWR LS&WR SECR SE&CR Railway Locomotives Carriages Returant Cars EMU Southern Electric Steam trains Bulleid Maunsell Drummond Stroudley Wainwright Drummond Herbert Walker Brighton Belle Pullman Car Blood & Custard Blood and Custard 1 2 3 4 5 Crimson Lake Cream CLC  model railway Southern Railway Southern Region British Rail SR BR(S) LBSCR LB&SCR LSWR LS&WR SECR SE&CR Railway Locomotives Carriages Returant Cars EMU Southern Electric Steam trains Bulleid Maunsell Drummond Stroudley Wainwright Drummond Herbert Walker Brighton Belle Pullman Car Blood & Custard Blood and Custard 1 2 3 4 5 Crimson Lake Cream CLC  model railway Southern Railway Southern Region British Rail SR BR(S) LBSCR LB&SCR LSWR LS&WR SECR SE&CR Railway Locomotives Carriages Returant Cars EMU Southern Electric Steam trains Bulleid Maunsell Drummond Stroudley Wainwright Drummond Herbert Walker Brighton Belle Pullman Car Blood & Custard Blood and Custard 1 2 3 4 5 Crimson Lake Cream CLC  model railway Southern Railway Southern Region British Rail SR BR(S) LBSCR LB&SCR LSWR LS&WR SECR SE&CR Railway Locomotives Carriages Returant Cars EMU Southern Electric Steam trains Bulleid Maunsell Drummond Stroudley Wainwright Drummond Herbert Walker Brighton Belle Pullman Car Blood & Custard Blood and Custard 1 2 3 4 5 Crimson Lake Cream CLC  model railway Southern Railway Southern Region British Rail SR BR(S) LBSCR LB&SCR LSWR LS&WR SECR SE&CR Railway Locomotives Carriages Returant Cars EMU Southern Electric Steam trains Bulleid Maunsell Drummond Stroudley Wainwright Drummond Herbert Walker Brighton Belle Pullman Car Blood & Custard Blood and Custard 1 2 3 4 5 Crimson Lake Cream CLC  model railway Southern Railway Southern Region British Rail SR BR(S) LBSCR LB&SCR LSWR LS&WR SECR SE&CR Railway Locomotives Carriages Returant Cars EMU Southern Electric Steam trains Bulleid Maunsell Drummond Stroudley Wainwright Drummond Herbert Walker Brighton Belle Pullman Car Blood & Custard Blood and Custard 1 2 3 4 5 Crimson Lake Cream CLC  model railway Southern Railway Southern Region British Rail SR BR(S) LBSCR LB&SCR LSWR LS&WR SECR SE&CR Railway Locomotives Carriages Returant Cars EMU Southern Electric Steam trains Bulleid Maunsell Drummond Stroudley Wainwright Drummond Herbert Walker Brighton Belle Pullman Car Blood & Custard Blood and Custard 1 2 3 4 5 Crimson Lake Cream CLC  model railway Southern Railway Southern Region British Rail SR BR(S) LBSCR LB&SCR LSWR LS&WR SECR SE&CR Railway Locomotives Carriages Returant Cars EMU Southern Electric Steam trains Bulleid Maunsell Drummond Stroudley Wainwright Drummond Herbert Walker Brighton Belle Pullman Car Blood & Custard Blood and Custard 1 2 3 4 5 Crimson Lake Cream CLC  model railway Southern Railway Southern Region British Rail SR BR(S) LBSCR LB&SCR LSWR LS&WR SECR SE&CR Railway Locomotives Carriages Returant Cars EMU Southern Electric Steam trains Bulleid Maunsell Drummond Stroudley Wainwright Drummond Herbert Walker Brighton Belle Pullman Car Blood & Custard Blood and Custard 1 2 3 4 5 Crimson Lake Cream CLC  model railway Southern Railway Southern Region British Rail SR BR(S) LBSCR LB&SCR LSWR LS&WR SECR SE&CR Railway Locomotives Carriages Returant Cars EMU Southern Electric Steam trains Bulleid Maunsell Drummond Stroudley Wainwright Drummond Herbert Walker Brighton Belle Pullman Car Blood & Custard Blood and Custard 1 2 3 4 5 Crimson Lake Cream CLC  model railway Southern Railway Southern Region British Rail SR BR(S) LBSCR LB&SCR LSWR LS&WR SECR SE&CR Railway Locomotives Carriages Returant Cars EMU Southern Electric Steam trains Bulleid Maunsell Drummond Stroudley Wainwright Drummond Herbert Walker Brighton Belle Pullman Car Blood & Custard Blood and Custard 1 2 3 4 5 Crimson Lake Cream CLC  model railway Southern Railway Southern Region British Rail SR BR(S) LBSCR LB&SCR LSWR LS&WR SECR SE&CR Railway Locomotives Carriages Returant Cars EMU Southern Electric Steam trains Bulleid Maunsell Drummond Stroudley Wainwright Drummond Herbert Walker Brighton Belle Pullman Car Blood & Custard Blood and Custard 1 2 3 4 5 Crimson Lake Cream CLC  model railway Southern Railway Southern Region British Rail SR BR(S) LBSCR LB&SCR LSWR LS&WR SECR SE&CR Railway Locomotives Carriages Returant Cars EMU Southern Electric Steam trains Bulleid Maunsell Drummond Stroudley Wainwright Drummond Herbert Walker Brighton Belle Pullman Car Blood & Custard Blood and Custard 1 2 3 4 5 Crimson Lake Cream CLC  model railway Southern Railway Southern Region British Rail SR BR(S) LBSCR LB&SCR LSWR LS&WR SECR SE&CR Railway Locomotives Carriages Returant Cars EMU Southern Electric Steam trains Bulleid Maunsell Drummond Stroudley Wainwright Drummond Herbert Walker Brighton Belle Pullman Car Blood & Custard Blood and Custard 1 2 3 4 5 Crimson Lake Cream CLC  model railway Southern Railway Southern Region British Rail SR BR(S) LBSCR LB&SCR LSWR LS&WR SECR SE&CR Railway Locomotives Carriages Returant Cars EMU Southern Electric Steam trains Bulleid Maunsell Drummond Stroudley Wainwright Drummond Herbert Walker Brighton Belle Pullman Car Blood & Custard Blood and Custard 1 2 3 4 5 Crimson Lake Cream CLC  model railway Southern Railway Southern Region British Rail SR BR(S) LBSCR LB&SCR LSWR LS&WR SECR SE&CR Railway Locomotives Carriages Returant Cars EMU Southern Electric Steam trains Bulleid Maunsell Drummond Stroudley Wainwright Drummond Herbert Walker Brighton Belle Pullman Car Blood & Custard Blood and Custard 1 2 3 4 5 Crimson Lake Cream CLC  model railway Southern Railway Southern Region British Rail SR BR(S) LBSCR LB&SCR LSWR LS&WR SECR SE&CR Railway Locomotives Carriages Returant Cars EMU Southern Electric Steam trains Bulleid Maunsell Drummond Stroudley Wainwright Drummond Herbert Walker Brighton Belle Pullman Car Blood & Custard Blood and Custard 1 2 3 4 5 Crimson Lake Cream CLC  model railway Southern Railway Southern Region British Rail SR BR(S) LBSCR LB&SCR LSWR LS&WR SECR SE&CR Railway Locomotives Carriages Returant Cars EMU Southern Electric Steam trains Bulleid Maunsell Drummond Stroudley Wainwright Drummond Herbert Walker Brighton Belle Pullman Car Blood & Custard Blood and Custard 1 2 3 4 5 Crimson Lake Cream CLC  model railway Southern Railway Southern Region British Rail SR BR(S) LBSCR LB&SCR LSWR LS&WR SECR SE&CR Railway Locomotives Carriages Returant Cars EMU Southern Electric Steam trains Bulleid Maunsell Drummond Stroudley Wainwright Drummond Herbert Walker Brighton Belle Pullman Car Blood & Custard Blood and Custard 1 2 3 4 5 Crimson Lake Cream CLC  model railway Southern Railway Southern Region British Rail SR BR(S) LBSCR LB&SCR LSWR LS&WR SECR SE&CR Railway Locomotives Carriages Returant Cars EMU Southern Electric Steam trains Bulleid Maunsell Drummond Stroudley Wainwright Drummond Herbert Walker Brighton Belle Pullman Car Blood & Custard Blood and Custard 1 2 3 4 5 Crimson Lake Cream CLC  model railway Southern Railway Southern Region British Rail SR BR(S) LBSCR LB&SCR LSWR LS&WR SECR SE&CR Railway Locomotives Carriages Returant Cars EMU Southern Electric Steam trains Bulleid Maunsell Drummond Stroudley Wainwright Drummond Herbert Walker Brighton Belle Pullman Car Blood & Custard Blood and Custard 1 2 3 4 5 Crimson Lake Cream CLC  model railway Southern Railway Southern Region British Rail SR BR(S) LBSCR LB&SCR LSWR LS&WR SECR SE&CR Railway Locomotives Carriages Returant Cars EMU Southern Electric Steam trains Bulleid Maunsell Drummond Stroudley Wainwright Drummond Herbert Walker Brighton Belle Pullman Car Blood & Custard Blood and Custard 1 2 3 4 5 Crimson Lake Cream CLC  model railway Southern Railway Southern Region British Rail SR BR(S) LBSCR LB&SCR LSWR LS&WR SECR SE&CR Railway Locomotives Carriages Returant Cars EMU Southern Electric Steam trains Bulleid Maunsell Drummond Stroudley Wainwright Drummond Herbert Walker Brighton Belle Pullman Car Blood & Custard Blood and Custard 1 2 3 4 5 Crimson Lake Cream CLC  model railway Southern Railway Southern Region British Rail SR BR(S) LBSCR LB&SCR LSWR LS&WR SECR SE&CR Railway Locomotives Carriages Returant Cars EMU Southern Electric Steam trains Bulleid Maunsell Drummond Stroudley Wainwright Drummond Herbert Walker Brighton Belle Pullman Car Blood & Custard Blood and Custard 1 2 3 4 5 Crimson Lake Cream CLC  model railway Southern Railway Southern Region British Rail SR BR(S) LBSCR LB&SCR LSWR LS&WR SECR SE&CR Railway Locomotives Carriages Returant Cars EMU Southern Electric Steam trains Bulleid Maunsell Drummond Stroudley Wainwright Drummond Herbert Walker Brighton Belle Pullman Car Blood & Custard Blood and Custard 1 2 3 4 5 Crimson Lake Cream CLC  model railway Southern Railway Southern Region British Rail SR BR(S) LBSCR LB&SCR LSWR LS&WR SECR SE&CR Railway Locomotives Carriages Returant Cars EMU Southern Electric Steam trains Bulleid Maunsell Drummond Stroudley Wainwright Drummond Herbert Walker Brighton Belle Pullman Car Blood & Custard Blood and Custard 1 2 3 4 5 Crimson Lake Cream CLC  model railway Southern Railway Southern Region British Rail SR BR(S) LBSCR LB&SCR LSWR LS&WR SECR SE&CR Railway Locomotives Carriages Returant Cars EMU Southern Electric Steam trains Bulleid Maunsell Drummond Stroudley Wainwright Drummond Herbert Walker Brighton Belle Pullman Car Blood & Custard Blood and Custard 1 2 3 4 5 Crimson Lake Cream CLC  model railway Southern Railway Southern Region British Rail SR BR(S) LBSCR LB&SCR LSWR LS&WR SECR SE&CR Railway Locomotives Carriages Returant Cars EMU Southern Electric Steam trains Bulleid Maunsell Drummond Stroudley Wainwright Drummond Herbert Walker Brighton Belle Pullman Car Blood & Custard Blood and Custard 1 2 3 4 5 Crimson Lake Cream CLC  model railway Southern Railway Southern Region British Rail SR BR(S) LBSCR LB&SCR LSWR LS&WR SECR SE&CR Railway Locomotives Carriages Returant Cars EMU Southern Electric Steam trains Bulleid Maunsell Drummond Stroudley Wainwright Drummond Herbert Walker Brighton Belle Pullman Car Blood & Custard Blood and Custard 1 2 3 4 5 Crimson Lake Cream CLC  model railway Southern Railway Southern Region British Rail SR BR(S) LBSCR LB&SCR LSWR LS&WR SECR SE&CR Railway Locomotives Carriages Returant Cars EMU Southern Electric Steam trains Bulleid Maunsell Drummond Stroudley Wainwright Drummond Herbert Walker Brighton Belle Pullman Car Blood & Custard Blood and Custard 1 2 3 4 5 Crimson Lake Cream CLC  model railway Southern Railway Southern Region British Rail SR BR(S) LBSCR LB&SCR LSWR LS&WR SECR SE&CR Railway Locomotives Carriages Returant Cars EMU Southern Electric Steam trains Bulleid Maunsell Drummond Stroudley Wainwright Drummond Herbert Walker Brighton Belle Pullman Car Blood & Custard Blood and Custard 1 2 3 4 5 Crimson Lake Cream CLC  model railway Southern Railway Southern Region British Rail SR BR(S) LBSCR LB&SCR LSWR LS&WR SECR SE&CR Railway Locomotives Carriages Returant Cars EMU Southern Electric Steam trains Bulleid Maunsell Drummond Stroudley Wainwright Drummond Herbert Walker Brighton Belle Pullman Car Blood & Custard Blood and Custard 1 2 3 4 5 Crimson Lake Cream CLC  model railway Southern Railway Southern Region British Rail SR BR(S) LBSCR LB&SCR LSWR LS&WR SECR SE&CR Railway Locomotives Carriages Returant Cars EMU Southern Electric Steam trains Bulleid Maunsell Drummond Stroudley Wainwright Drummond Herbert Walker Brighton Belle Pullman Car Blood & Custard Blood and Custard 1 2 3 4 5 Crimson Lake Cream CLC  model railway Southern Railway Southern Region British Rail SR BR(S) LBSCR LB&SCR LSWR LS&WR SECR SE&CR Railway Locomotives Carriages Returant Cars EMU Southern Electric Steam trains Bulleid Maunsell Drummond Stroudley Wainwright Drummond Herbert Walker Brighton Belle Pullman Car Blood & Custard Blood and Custard 1 2 3 4 5 Crimson Lake Cream CLC  model railway Southern Railway Southern Region British Rail SR BR(S) LBSCR LB&SCR LSWR LS&WR SECR SE&CR Railway Locomotives Carriages Returant Cars EMU Southern Electric Steam trains Bulleid Maunsell Drummond Stroudley Wainwright Drummond Herbert Walker Brighton Belle Pullman Car Blood & Custard Blood and Custard 1 2 3 4 5 Crimson Lake Cream CLC  model railway Southern Railway Southern Region British Rail SR BR(S) LBSCR LB&SCR LSWR LS&WR SECR SE&CR Railway Locomotives Carriages Returant Cars EMU Southern Electric Steam trains Bulleid Maunsell Drummond Stroudley Wainwright Drummond Herbert Walker Brighton Belle Pullman Car Blood & Custard Blood and Custard 1 2 3 4 5 Crimson Lake Cream CLC  model railway Southern Railway Southern Region British Rail SR BR(S) LBSCR LB&SCR LSWR LS&WR SECR SE&CR Railway Locomotives Carriages Returant Cars EMU Southern Electric Steam trains Bulleid Maunsell Drummond Stroudley Wainwright Drummond Herbert Walker Brighton Belle Pullman Car Blood & Custard Blood and Custard 1 2 3 4 5 Crimson Lake Cream CLC  model railway Southern Railway Southern Region British Rail SR BR(S) LBSCR LB&SCR LSWR LS&WR SECR SE&CR Railway Locomotives Carriages Returant Cars EMU Southern Electric Steam trains Bulleid Maunsell Drummond Stroudley Wainwright Drummond Herbert Walker Brighton Belle Pullman Car Blood & Custard Blood and Custard 1 2 3 4 5 Crimson Lake Cream CLC  model railway Southern Railway Southern Region British Rail SR BR(S) LBSCR LB&SCR LSWR LS&WR SECR SE&CR Railway Locomotives Carriages Returant Cars EMU Southern Electric Steam trains Bulleid Maunsell Drummond Stroudley Wainwright Drummond Herbert Walker Brighton Belle Pullman Car Blood & Custard Blood and Custard 1 2 3 4 5 Crimson Lake Cream CLC  model railway Southern Railway Southern Region British Rail SR BR(S) LBSCR LB&SCR LSWR LS&WR SECR SE&CR Railway Locomotives Carriages Returant Cars EMU Southern Electric Steam trains Bulleid Maunsell Drummond Stroudley Wainwright Drummond Herbert Walker Brighton Belle Pullman Car Blood & Custard Blood and Custard 1 2 3 4 5 Crimson Lake Cream CLC  model railway Southern Railway Southern Region British Rail SR BR(S) LBSCR LB&SCR LSWR LS&WR SECR SE&CR Railway Locomotives Carriages Returant Cars EMU Southern Electric Steam trains Bulleid Maunsell Drummond Stroudley Wainwright Drummond Herbert Walker Brighton Belle Pullman Car Blood & Custard Blood and Custard 1 2 3 4 5 Crimson Lake Cream CLC  model railway Southern Railway Southern Region British Rail SR BR(S) LBSCR LB&SCR LSWR LS&WR SECR SE&CR Railway Locomotives Carriages Returant Cars EMU Southern Electric Steam trains Bulleid Maunsell Drummond Stroudley Wainwright Drummond Herbert Walker Brighton Belle Pullman Car Blood & Custard Blood and Custard 1 2 3 4 5 Crimson Lake Cream CLC  model railway Southern Railway Southern Region British Rail SR BR(S) LBSCR LB&SCR LSWR LS&WR SECR SE&CR Railway Locomotives Carriages Returant Cars EMU Southern Electric Steam trains Bulleid Maunsell Drummond Stroudley Wainwright Drummond Herbert Walker Brighton Belle Pullman Car Blood & Custard Blood and Custard 1 2 3 4 5 Crimson Lake Cream CLC  model railway Southern Railway Southern Region British Rail SR BR(S) LBSCR LB&SCR LSWR LS&WR SECR SE&CR Railway Locomotives Carriages Returant Cars EMU Southern Electric Steam trains Bulleid Maunsell Drummond Stroudley Wainwright Drummond Herbert Walker Brighton Belle Pullman Car Blood & Custard Blood and Custard 1 2 3 4 5 Crimson Lake Cream CLC  model railway Southern Railway Southern Region British Rail SR BR(S) LBSCR LB&SCR LSWR LS&WR SECR SE&CR Railway Locomotives Carriages Returant Cars EMU Southern Electric Steam trains Bulleid Maunsell Drummond Stroudley Wainwright Drummond Herbert Walker Brighton Belle Pullman Car Blood & Custard Blood and Custard 1 2 3 4 5 Crimson Lake Cream CLC  model railway Southern Railway Southern Region British Rail SR BR(S) LBSCR LB&SCR LSWR LS&WR SECR SE&CR Railway Locomotives Carriages Returant Cars EMU Southern Electric Steam trains Bulleid Maunsell Drummond Stroudley Wainwright Drummond Herbert Walker Brighton Belle Pullman Car Blood & Custard Blood and Custard 1 2 3 4 5 Crimson Lake Cream CLC  model railway Southern Railway Southern Region British Rail SR BR(S) LBSCR LB&SCR LSWR LS&WR SECR SE&CR Railway Locomotives Carriages Returant Cars EMU Southern Electric Steam trains Bulleid Maunsell Drummond Stroudley Wainwright Drummond Herbert Walker Brighton Belle Pullman Car Blood & Custard Blood and Custard 1 2 3 4 5 Crimson Lake Cream CLC  model railway Southern Railway Southern Region British Rail SR BR(S) LBSCR LB&SCR LSWR LS&WR SECR SE&CR Railway Locomotives Carriages Returant Cars EMU Southern Electric Steam trains Bulleid Maunsell Drummond Stroudley Wainwright Drummond Herbert Walker Brighton Belle Pullman Car Blood & Custard Blood and Custard 1 2 3 4 5 Crimson Lake Cream CLC  model railway Southern Railway Southern Region British Rail SR BR(S) LBSCR LB&SCR LSWR LS&WR SECR SE&CR Railway Locomotives Carriages Returant Cars EMU Southern Electric Steam trains Bulleid Maunsell Drummond Stroudley Wainwright Drummond Herbert Walker Brighton Belle Pullman Car Blood & Custard Blood and Custard 1 2 3 4 5 Crimson Lake Cream CLC  model railway Southern Railway Southern Region British Rail SR BR(S) LBSCR LB&SCR LSWR LS&WR SECR SE&CR Railway Locomotives Carriages Returant Cars EMU Southern Electric Steam trains Bulleid Maunsell Drummond Stroudley Wainwright Drummond Herbert Walker Brighton Belle Pullman Car Blood & Custard Blood and Custard 1 2 3 4 5 Crimson Lake Cream CLC  model railway Southern Railway Southern Region British Rail SR BR(S) LBSCR LB&SCR LSWR LS&WR SECR SE&CR Railway Locomotives Carriages Returant Cars EMU Southern Electric Steam trains Bulleid Maunsell Drummond Stroudley Wainwright Drummond Herbert Walker Brighton Belle Pullman Car Blood & Custard Blood and Custard 1 2 3 4 5 Crimson Lake Cream CLC  model railway Southern Railway Southern Region British Rail SR BR(S) LBSCR LB&SCR LSWR LS&WR SECR SE&CR Railway Locomotives Carriages Returant Cars EMU Southern Electric Steam trains Bulleid Maunsell Drummond Stroudley Wainwright Drummond Herbert Walker Brighton Belle Pullman Car Blood & Custard Blood and Custard 1 2 3 4 5 Crimson Lake Cream CLC  model railway Southern Railway Southern Region British Rail SR BR(S) LBSCR LB&SCR LSWR LS&WR SECR SE&CR Railway Locomotives Carriages Returant Cars EMU Southern Electric Steam trains Bulleid Maunsell Drummond Stroudley Wainwright Drummond Herbert Walker Brighton Belle Pullman Car Blood & Custard Blood and Custard 1 2 3 4 5 Crimson Lake Cream CLC  model railway Southern Railway Southern Region British Rail SR BR(S) LBSCR LB&SCR LSWR LS&WR SECR SE&CR Railway Locomotives Carriages Returant Cars EMU Southern Electric Steam trains Bulleid Maunsell Drummond Stroudley Wainwright Drummond Herbert Walker Brighton Belle Pullman Car Blood & Custard Blood and Custard 1 2 3 4 5 Crimson Lake Cream CLC  model railway Southern Railway Southern Region British Rail SR BR(S) LBSCR LB&SCR LSWR LS&WR SECR SE&CR Railway Locomotives Carriages Returant Cars EMU Southern Electric Steam trains Bulleid Maunsell Drummond Stroudley Wainwright Drummond Herbert Walker Brighton Belle Pullman Car Blood & Custard Blood and Custard 1 2 3 4 5 Crimson Lake Cream CLC  model railway Southern Railway Southern Region British Rail SR BR(S) LBSCR LB&SCR LSWR LS&WR SECR SE&CR Railway Locomotives Carriages Returant Cars EMU Southern Electric Steam trains Bulleid Maunsell Drummond Stroudley Wainwright Drummond Herbert Walker Brighton Belle Pullman Car Blood & Custard Blood and Custard 1 2 3 4 5 Crimson Lake Cream CLC  model railway Southern Railway Southern Region British Rail SR BR(S) LBSCR LB&SCR LSWR LS&WR SECR SE&CR Railway Locomotives Carriages Returant Cars EMU Southern Electric Steam trains Bulleid Maunsell Drummond Stroudley Wainwright Drummond Herbert Walker Brighton Belle Pullman Car Blood & Custard Blood and Custard 1 2 3 4 5 Crimson Lake Cream CLC  model railway Southern Railway Southern Region British Rail SR BR(S) LBSCR LB&SCR LSWR LS&WR SECR SE&CR Railway Locomotives Carriages Returant Cars EMU Southern Electric Steam trains Bulleid Maunsell Drummond Stroudley Wainwright Drummond Herbert Walker Brighton Belle Pullman Car Blood & Custard Blood and Custard 1 2 3 4 5 Crimson Lake Cream CLC  model railway Southern Railway Southern Region British Rail SR BR(S) LBSCR LB&SCR LSWR LS&WR SECR SE&CR Railway Locomotives Carriages Returant Cars EMU Southern Electric Steam trains Bulleid Maunsell Drummond Stroudley Wainwright Drummond Herbert Walker Brighton Belle Pullman Car Blood & Custard Blood and Custard 1 2 3 4 5 Crimson Lake Cream CLC  model railway Southern Railway Southern Region British Rail SR BR(S) LBSCR LB&SCR LSWR LS&WR SECR SE&CR Railway Locomotives Carriages Returant Cars EMU Southern Electric Steam trains Bulleid Maunsell Drummond Stroudley Wainwright Drummond Herbert Walker Brighton Belle Pullman Car Blood & Custard Blood and Custard 1 2 3 4 5 Crimson Lake Cream CLC  model railway Southern Railway Southern Region British Rail SR BR(S) LBSCR LB&SCR LSWR LS&WR SECR SE&CR Railway Locomotives Carriages Returant Cars EMU Southern Electric Steam trains Bulleid Maunsell Drummond Stroudley Wainwright Drummond Herbert Walker Brighton Belle Pullman Car Blood & Custard Blood and Custard 1 2 3 4 5 Crimson Lake Cream CLC  model railway Southern Railway Southern Region British Rail SR BR(S) LBSCR LB&SCR LSWR LS&WR SECR SE&CR Railway Locomotives Carriages Returant Cars EMU Southern Electric Steam trains Bulleid Maunsell Drummond Stroudley Wainwright Drummond Herbert Walker Brighton Belle Pullman Car Blood & Custard Blood and Custard 1 2 3 4 5 Crimson Lake Cream CLC  model railway Southern Railway Southern Region British Rail SR BR(S) LBSCR LB&SCR LSWR LS&WR SECR SE&CR Railway Locomotives Carriages Returant Cars EMU Southern Electric Steam trains Bulleid Maunsell Drummond Stroudley Wainwright Drummond Herbert Walker Brighton Belle Pullman Car Blood & Custard Blood and Custard 1 2 3 4 5 Crimson Lake Cream CLC  model railway Southern Railway Southern Region British Rail SR BR(S) LBSCR LB&SCR LSWR LS&WR SECR SE&CR Railway Locomotives Carriages Returant Cars EMU Southern Electric Steam trains Bulleid Maunsell Drummond Stroudley Wainwright Drummond Herbert Walker Brighton Belle Pullman Car Blood & Custard Blood and Custard 1 2 3 4 5 Crimson Lake Cream CLC  model railway Southern Railway Southern Region British Rail SR BR(S) LBSCR LB&SCR LSWR LS&WR SECR SE&CR Railway Locomotives Carriages Returant Cars EMU Southern Electric Steam trains Bulleid Maunsell Drummond Stroudley Wainwright Drummond Herbert Walker Brighton Belle Pullman Car Blood & Custard Blood and Custard 1 2 3 4 5 Crimson Lake Cream CLC  model railway Southern Railway Southern Region British Rail SR BR(S) LBSCR LB&SCR LSWR LS&WR SECR SE&CR Railway Locomotives Carriages Returant Cars EMU Southern Electric Steam trains Bulleid Maunsell Drummond Stroudley Wainwright Drummond Herbert Walker Brighton Belle Pullman Car Blood & Custard Blood and Custard 1 2 3 4 5 Crimson Lake Cream CLC  model railway Southern Railway Southern Region British Rail SR BR(S) LBSCR LB&SCR LSWR LS&WR SECR SE&CR Railway Locomotives Carriages Returant Cars EMU Southern Electric Steam trains Bulleid Maunsell Drummond Stroudley Wainwright Drummond Herbert Walker Brighton Belle Pullman Car Blood & Custard Blood and Custard 1 2 3 4 5 Crimson Lake Cream CLC  model railway Southern Railway Southern Region British Rail SR BR(S) LBSCR LB&SCR LSWR LS&WR SECR SE&CR Railway Locomotives Carriages Returant Cars EMU Southern Electric Steam trains Bulleid Maunsell Drummond Stroudley Wainwright Drummond Herbert Walker Brighton Belle Pullman Car Blood & Custard Blood and Custard 1 2 3 4 5 Crimson Lake Cream CLC  model railway Southern Railway Southern Region British Rail SR BR(S) LBSCR LB&SCR LSWR LS&WR SECR SE&CR Railway Locomotives Carriages Returant Cars EMU Southern Electric Steam trains Bulleid Maunsell Drummond Stroudley Wainwright Drummond Herbert Walker Brighton Belle Pullman Car Blood & Custard Blood and Custard 1 2 3 4 5 Crimson Lake Cream CLC  model railway Southern Railway Southern Region British Rail SR BR(S) LBSCR LB&SCR LSWR LS&WR SECR SE&CR Railway Locomotives Carriages Returant Cars EMU Southern Electric Steam trains Bulleid Maunsell Drummond Stroudley Wainwright Drummond Herbert Walker Brighton Belle Pullman Car Blood & Custard Blood and Custard 1 2 3 4 5 Crimson Lake Cream CLC  model railway Southern Railway Southern Region British Rail SR BR(S) LBSCR LB&SCR LSWR LS&WR SECR SE&CR Railway Locomotives Carriages Returant Cars EMU Southern Electric Steam trains Bulleid Maunsell Drummond Stroudley Wainwright Drummond Herbert Walker Brighton Belle Pullman Car Blood & Custard Blood and Custard 1 2 3 4 5 Crimson Lake Cream CLC  model railway Southern Railway Southern Region British Rail SR BR(S) LBSCR LB&SCR LSWR LS&WR SECR SE&CR Railway Locomotives Carriages Returant Cars EMU Southern Electric Steam trains Bulleid Maunsell Drummond Stroudley Wainwright Drummond Herbert Walker Brighton Belle Pullman Car Blood & Custard Blood and Custard 1 2 3 4 5 Crimson Lake Cream CLC  model railway Southern Railway Southern Region British Rail SR BR(S) LBSCR LB&SCR LSWR LS&WR SECR SE&CR Railway Locomotives Carriages Returant Cars EMU Southern Electric Steam trains Bulleid Maunsell Drummond Stroudley Wainwright Drummond Herbert Walker Brighton Belle Pullman Car Blood & Custard Blood and Custard 1 2 3 4 5 Crimson Lake Cream CLC  model railway Southern Railway Southern Region British Rail SR BR(S) LBSCR LB&SCR LSWR LS&WR SECR SE&CR Railway Locomotives Carriages Returant Cars EMU Southern Electric Steam trains Bulleid Maunsell Drummond Stroudley Wainwright Drummond Herbert Walker Brighton Belle Pullman Car Blood & Custard Blood and Custard 1 2 3 4 5 Crimson Lake Cream CLC  model railway Southern Railway Southern Region British Rail SR BR(S) LBSCR LB&SCR LSWR LS&WR SECR SE&CR Railway Locomotives Carriages Returant Cars EMU Southern Electric Steam trains Bulleid Maunsell Drummond Stroudley Wainwright Drummond Herbert Walker Brighton Belle Pullman Car Blood & Custard Blood and Custard 1 2 3 4 5 Crimson Lake Cream CLC  model railway Southern Railway Southern Region British Rail SR BR(S) LBSCR LB&SCR LSWR LS&WR SECR SE&CR Railway Locomotives Carriages Returant Cars EMU Southern Electric Steam trains Bulleid Maunsell Drummond Stroudley Wainwright Drummond Herbert Walker Brighton Belle Pullman Car Blood & Custard Blood and Custard 1 2 3 4 5 Crimson Lake Cream CLC  model railway Southern Railway Southern Region British Rail SR BR(S) LBSCR LB&SCR LSWR LS&WR SECR SE&CR Railway Locomotives Carriages Returant Cars EMU Southern Electric Steam trains Bulleid Maunsell Drummond Stroudley Wainwright Drummond Herbert Walker Brighton Belle Pullman Car Blood & Custard Blood and Custard 1 2 3 4 5 Crimson Lake Cream CLC  model railway Southern Railway Southern Region British Rail SR BR(S) LBSCR LB&SCR LSWR LS&WR SECR SE&CR Railway Locomotives Carriages Returant Cars EMU Southern Electric Steam trains Bulleid Maunsell Drummond Stroudley Wainwright Drummond Herbert Walker Brighton Belle Pullman Car Blood & Custard Blood and Custard 1 2 3 4 5 Crimson Lake Cream CLC  model railway Southern Railway Southern Region British Rail SR BR(S) LBSCR LB&SCR LSWR LS&WR SECR SE&CR Railway Locomotives Carriages Returant Cars EMU Southern Electric Steam trains Bulleid Maunsell Drummond Stroudley Wainwright Drummond Herbert Walker Brighton Belle Pullman Car Blood & Custard Blood and Custard 1 2 3 4 5 Crimson Lake Cream CLC  model railway Southern Railway Southern Region British Rail SR BR(S) LBSCR LB&SCR LSWR LS&WR SECR SE&CR Railway Locomotives Carriages Returant Cars EMU Southern Electric Steam trains Bulleid Maunsell Drummond Stroudley Wainwright Drummond Herbert Walker Brighton Belle Pullman Car Blood & Custard Blood and Custard 1 2 3 4 5 Crimson Lake Cream CLC  model railway Southern Railway Southern Region British Rail SR BR(S) LBSCR LB&SCR LSWR LS&WR SECR SE&CR Railway Locomotives Carriages Returant Cars EMU Southern Electric Steam trains Bulleid Maunsell Drummond Stroudley Wainwright Drummond Herbert Walker Brighton Belle Pullman Car Blood & Custard Blood and Custard 1 2 3 4 5 Crimson Lake Cream CLC  model railway Southern Railway Southern Region British Rail SR BR(S) LBSCR LB&SCR LSWR LS&WR SECR SE&CR Railway Locomotives Carriages Returant Cars EMU Southern Electric Steam trains Bulleid Maunsell Drummond Stroudley Wainwright Drummond Herbert Walker Brighton Belle Pullman Car Blood & Custard Blood and Custard 1 2 3 4 5 Crimson Lake Cream CLC  model railway Southern Railway Southern Region British Rail SR BR(S) LBSCR LB&SCR LSWR LS&WR SECR SE&CR Railway Locomotives Carriages Returant Cars EMU Southern Electric Steam trains Bulleid Maunsell Drummond Stroudley Wainwright Drummond Herbert Walker Brighton Belle Pullman Car Blood & Custard Blood and Custard 1 2 3 4 5 Crimson Lake Cream CLC  model railway Southern Railway Southern Region British Rail SR BR(S) LBSCR LB&SCR LSWR LS&WR SECR SE&CR Railway Locomotives Carriages Returant Cars EMU Southern Electric Steam trains Bulleid Maunsell Drummond Stroudley Wainwright Drummond Herbert Walker Brighton Belle Pullman Car Blood & Custard Blood and Custard 1 2 3 4 5 Crimson Lake Cream CLC  model railway Southern Railway Southern Region British Rail SR BR(S) LBSCR LB&SCR LSWR LS&WR SECR SE&CR Railway Locomotives Carriages Returant Cars EMU Southern Electric Steam trains Bulleid Maunsell Drummond Stroudley Wainwright Drummond Herbert Walker Brighton Belle Pullman Car Blood & Custard Blood and Custard 1 2 3 4 5 Crimson Lake Cream CLC  model railway Southern Railway Southern Region British Rail SR BR(S) LBSCR LB&SCR LSWR LS&WR SECR SE&CR Railway Locomotives Carriages Returant Cars EMU Southern Electric Steam trains Bulleid Maunsell Drummond Stroudley Wainwright Drummond Herbert Walker Brighton Belle Pullman Car Blood & Custard Blood and Custard 1 2 3 4 5 Crimson Lake Cream CLC  model railway Southern Railway Southern Region British Rail SR BR(S) LBSCR LB&SCR LSWR LS&WR SECR SE&CR Railway Locomotives Carriages Returant Cars EMU Southern Electric Steam trains Bulleid Maunsell Drummond Stroudley Wainwright Drummond Herbert Walker Brighton Belle Pullman Car Blood & Custard Blood and Custard 1 2 3 4 5 Crimson Lake Cream CLC  model railway Southern Railway Southern Region British Rail SR BR(S) LBSCR LB&SCR LSWR LS&WR SECR SE&CR Railway Locomotives Carriages Returant Cars EMU Southern Electric Steam trains Bulleid Maunsell Drummond Stroudley Wainwright Drummond Herbert Walker Brighton Belle Pullman Car Blood & Custard Blood and Custard 1 2 3 4 5 Crimson Lake Cream CLC  model railway Southern Railway Southern Region British Rail SR BR(S) LBSCR LB&SCR LSWR LS&WR SECR SE&CR Railway Locomotives Carriages Returant Cars EMU Southern Electric Steam trains Bulleid Maunsell Drummond Stroudley Wainwright Drummond Herbert Walker Brighton Belle Pullman Car Blood & Custard Blood and Custard 1 2 3 4 5 Crimson Lake Cream CLC  model railway Southern Railway Southern Region British Rail SR BR(S) LBSCR LB&SCR LSWR LS&WR SECR SE&CR Railway Locomotives Carriages Returant Cars EMU Southern Electric Steam trains Bulleid Maunsell Drummond Stroudley Wainwright Drummond Herbert Walker Brighton Belle Pullman Car Blood & Custard Blood and Custard 1 2 3 4 5 Crimson Lake Cream CLC  model railway Southern Railway Southern Region British Rail SR BR(S) LBSCR LB&SCR LSWR LS&WR SECR SE&CR Railway Locomotives Carriages Returant Cars EMU Southern Electric Steam trains Bulleid Maunsell Drummond Stroudley Wainwright Drummond Herbert Walker Brighton Belle Pullman Car Blood & Custard Blood and Custard 1 2 3 4 5 Crimson Lake Cream CLC  model railway Southern Railway Southern Region British Rail SR BR(S) LBSCR LB&SCR LSWR LS&WR SECR SE&CR Railway Locomotives Carriages Returant Cars EMU Southern Electric Steam trains Bulleid Maunsell Drummond Stroudley Wainwright Drummond Herbert Walker Brighton Belle Pullman Car Blood & Custard Blood and Custard 1 2 3 4 5 Crimson Lake Cream CLC  model railway Southern Railway Southern Region British Rail SR BR(S) LBSCR LB&SCR LSWR LS&WR SECR SE&CR Railway Locomotives Carriages Returant Cars EMU Southern Electric Steam trains Bulleid Maunsell Drummond Stroudley Wainwright Drummond Herbert Walker Brighton Belle Pullman Car Blood & Custard Blood and Custard 1 2 3 4 5 Crimson Lake Cream CLC  model railway Southern Railway Southern Region British Rail SR BR(S) LBSCR LB&SCR LSWR LS&WR SECR SE&CR Railway Locomotives Carriages Returant Cars EMU Southern Electric Steam trains Bulleid Maunsell Drummond Stroudley Wainwright Drummond Herbert Walker Brighton Belle Pullman Car Blood & Custard Blood and Custard 1 2 3 4 5 Crimson Lake Cream CLC  model railway Southern Railway Southern Region British Rail SR BR(S) LBSCR LB&SCR LSWR LS&WR SECR SE&CR Railway Locomotives Carriages Returant Cars EMU Southern Electric Steam trains Bulleid Maunsell Drummond Stroudley Wainwright Drummond Herbert Walker Brighton Belle Pullman Car Blood & Custard Blood and Custard 1 2 3 4 5 Crimson Lake Cream CLC  model railway Southern Railway Southern Region British Rail SR BR(S) LBSCR LB&SCR LSWR LS&WR SECR SE&CR Railway Locomotives Carriages Returant Cars EMU Southern Electric Steam trains Bulleid Maunsell Drummond Stroudley Wainwright Drummond Herbert Walker Brighton Belle Pullman Car Blood & Custard Blood and Custard 1 2 3 4 5 Crimson Lake Cream CLC  model railway Southern Railway Southern Region British Rail SR BR(S) LBSCR LB&SCR LSWR LS&WR SECR SE&CR Railway Locomotives Carriages Returant Cars EMU Southern Electric Steam trains Bulleid Maunsell Drummond Stroudley Wainwright Drummond Herbert Walker Brighton Belle Pullman Car Blood & Custard Blood and Custard 1 2 3 4 5 Crimson Lake Cream CLC  model railway Southern Railway Southern Region British Rail SR BR(S) LBSCR LB&SCR LSWR LS&WR SECR SE&CR Railway Locomotives Carriages Returant Cars EMU Southern Electric Steam trains Bulleid Maunsell Drummond Stroudley Wainwright Drummond Herbert Walker Brighton Belle Pullman Car Blood & Custard Blood and Custard 1 2 3 4 5 Crimson Lake Cream CLC  model railway Southern Railway Southern Region British Rail SR BR(S) LBSCR LB&SCR LSWR LS&WR SECR SE&CR Railway Locomotives Carriages Returant Cars EMU Southern Electric Steam trains Bulleid Maunsell Drummond Stroudley Wainwright Drummond Herbert Walker Brighton Belle Pullman Car Blood & Custard Blood and Custard 1 2 3 4 5 Crimson Lake Cream CLC  model railway Southern Railway Southern Region British Rail SR BR(S) LBSCR LB&SCR LSWR LS&WR SECR SE&CR Railway Locomotives Carriages Returant Cars EMU Southern Electric Steam trains Bulleid Maunsell Drummond Stroudley Wainwright Drummond Herbert Walker Brighton Belle Pullman Car Blood & Custard Blood and Custard 1 2 3 4 5 Crimson Lake Cream CLC  model railway Southern Railway Southern Region British Rail SR BR(S) LBSCR LB&SCR LSWR LS&WR SECR SE&CR Railway Locomotives Carriages Returant Cars EMU Southern Electric Steam trains Bulleid Maunsell Drummond Stroudley Wainwright Drummond Herbert Walker Brighton Belle Pullman Car Blood & Custard Blood and Custard 1 2 3 4 5 Crimson Lake Cream CLC  model railway Southern Railway Southern Region British Rail SR BR(S) LBSCR LB&SCR LSWR LS&WR SECR SE&CR Railway Locomotives Carriages Returant Cars EMU Southern Electric Steam trains Bulleid Maunsell Drummond Stroudley Wainwright Drummond Herbert Walker Brighton Belle Pullman Car Blood & Custard Blood and Custard 1 2 3 4 5 Crimson Lake Cream CLC  model railway Southern Railway Southern Region British Rail SR BR(S) LBSCR LB&SCR LSWR LS&WR SECR SE&CR Railway Locomotives Carriages Returant Cars EMU Southern Electric Steam trains Bulleid Maunsell Drummond Stroudley Wainwright Drummond Herbert Walker Brighton Belle Pullman Car Blood & Custard Blood and Custard 1 2 3 4 5 Crimson Lake Cream CLC  model railway Southern Railway Southern Region British Rail SR BR(S) LBSCR LB&SCR LSWR LS&WR SECR SE&CR Railway Locomotives Carriages Returant Cars EMU Southern Electric Steam trains Bulleid Maunsell Drummond Stroudley Wainwright Drummond Herbert Walker Brighton Belle Pullman Car Blood & Custard Blood and Custard 1 2 3 4 5 Crimson Lake Cream CLC  model railway Southern Railway Southern Region British Rail SR BR(S) LBSCR LB&SCR LSWR LS&WR SECR SE&CR Railway Locomotives Carriages Returant Cars EMU Southern Electric Steam trains Bulleid Maunsell Drummond Stroudley Wainwright Drummond Herbert Walker Brighton Belle Pullman Car Blood & Custard Blood and Custard 1 2 3 4 5 Crimson Lake Cream CLC  model railway Southern Railway Southern Region British Rail SR BR(S) LBSCR LB&SCR LSWR LS&WR SECR SE&CR Railway Locomotives Carriages Returant Cars EMU Southern Electric Steam trains Bulleid Maunsell Drummond Stroudley Wainwright Drummond Herbert Walker Brighton Belle Pullman Car Blood & Custard Blood and Custard 1 2 3 4 5 Crimson Lake Cream CLC  model railway Southern Railway Southern Region British Rail SR BR(S) LBSCR LB&SCR LSWR LS&WR SECR SE&CR Railway Locomotives Carriages Returant Cars EMU Southern Electric Steam trains Bulleid Maunsell Drummond Stroudley Wainwright Drummond Herbert Walker Brighton Belle Pullman Car Blood & Custard Blood and Custard 1 2 3 4 5 Crimson Lake Cream CLC  model railway Southern Railway Southern Region British Rail SR BR(S) LBSCR LB&SCR LSWR LS&WR SECR SE&CR Railway Locomotives Carriages Returant Cars EMU Southern Electric Steam trains Bulleid Maunsell Drummond Stroudley Wainwright Drummond Herbert Walker Brighton Belle Pullman Car Blood & Custard Blood and Custard 1 2 3 4 5 Crimson Lake Cream CLC  model railway Southern Railway Southern Region British Rail SR BR(S) LBSCR LB&SCR LSWR LS&WR SECR SE&CR Railway Locomotives Carriages Returant Cars EMU Southern Electric Steam trains Bulleid Maunsell Drummond Stroudley Wainwright Drummond Herbert Walker Brighton Belle Pullman Car Blood & Custard Blood and Custard 1 2 3 4 5 Crimson Lake Cream CLC  model railway Southern Railway Southern Region British Rail SR BR(S) LBSCR LB&SCR LSWR LS&WR SECR SE&CR Railway Locomotives Carriages Returant Cars EMU Southern Electric Steam trains Bulleid Maunsell Drummond Stroudley Wainwright Drummond Herbert Walker Brighton Belle Pullman Car Blood & Custard Blood and Custard 1 2 3 4 5 Crimson Lake Cream CLC  model railway Southern Railway Southern Region British Rail SR BR(S) LBSCR LB&SCR LSWR LS&WR SECR SE&CR Railway Locomotives Carriages Returant Cars EMU Southern Electric Steam trains Bulleid Maunsell Drummond Stroudley Wainwright Drummond Herbert Walker Brighton Belle Pullman Car Blood & Custard Blood and Custard 1 2 3 4 5 Crimson Lake Cream CLC  model railway Southern Railway Southern Region British Rail SR BR(S) LBSCR LB&SCR LSWR LS&WR SECR SE&CR Railway Locomotives Carriages Returant Cars EMU Southern Electric Steam trains Bulleid Maunsell Drummond Stroudley Wainwright Drummond Herbert Walker Brighton Belle Pullman Car Blood & Custard Blood and Custard 1 2 3 4 5 Crimson Lake Cream CLC  model railway Southern Railway Southern Region British Rail SR BR(S) LBSCR LB&SCR LSWR LS&WR SECR SE&CR Railway Locomotives Carriages Returant Cars EMU Southern Electric Steam trains Bulleid Maunsell Drummond Stroudley Wainwright Drummond Herbert Walker Brighton Belle Pullman Car Blood & Custard Blood and Custard 1 2 3 4 5 Crimson Lake Cream CLC  model railway Southern Railway Southern Region British Rail SR BR(S) LBSCR LB&SCR LSWR LS&WR SECR SE&CR Railway Locomotives Carriages Returant Cars EMU Southern Electric Steam trains Bulleid Maunsell Drummond Stroudley Wainwright Drummond Herbert Walker Brighton Belle Pullman Car Blood & Custard Blood and Custard 1 2 3 4 5 Crimson Lake Cream CLC  model railway Southern Railway Southern Region British Rail SR BR(S) LBSCR LB&SCR LSWR LS&WR SECR SE&CR Railway Locomotives Carriages Returant Cars EMU Southern Electric Steam trains Bulleid Maunsell Drummond Stroudley Wainwright Drummond Herbert Walker Brighton Belle Pullman Car Blood & Custard Blood and Custard 1 2 3 4 5 Crimson Lake Cream CLC  model railway Southern Railway Southern Region British Rail SR BR(S) LBSCR LB&SCR LSWR LS&WR SECR SE&CR Railway Locomotives Carriages Returant Cars EMU Southern Electric Steam trains Bulleid Maunsell Drummond Stroudley Wainwright Drummond Herbert Walker Brighton Belle Pullman Car Blood & Custard Blood and Custard 1 2 3 4 5 Crimson Lake Cream CLC  model railway Southern Railway Southern Region British Rail SR BR(S) LBSCR LB&SCR LSWR LS&WR SECR SE&CR Railway Locomotives Carriages Returant Cars EMU Southern Electric Steam trains Bulleid Maunsell Drummond Stroudley Wainwright Drummond Herbert Walker Brighton Belle Pullman Car Blood & Custard Blood and Custard 1 2 3 4 5 Crimson Lake Cream CLC  model railway Southern Railway Southern Region British Rail SR BR(S) LBSCR LB&SCR LSWR LS&WR SECR SE&CR Railway Locomotives Carriages Returant Cars EMU Southern Electric Steam trains Bulleid Maunsell Drummond Stroudley Wainwright Drummond Herbert Walker Brighton Belle Pullman Car Blood & Custard Blood and Custard 1 2 3 4 5 Crimson Lake Cream CLC  model railway Southern Railway Southern Region British Rail SR BR(S) LBSCR LB&SCR LSWR LS&WR SECR SE&CR Railway Locomotives Carriages Returant Cars EMU Southern Electric Steam trains Bulleid Maunsell Drummond Stroudley Wainwright Drummond Herbert Walker Brighton Belle Pullman Car Blood & Custard Blood and Custard 1 2 3 4 5 Crimson Lake Cream CLC  model railway Southern Railway Southern Region British Rail SR BR(S) LBSCR LB&SCR LSWR LS&WR SECR SE&CR Railway Locomotives Carriages Returant Cars EMU Southern Electric Steam trains Bulleid Maunsell Drummond Stroudley Wainwright Drummond Herbert Walker Brighton Belle Pullman Car Blood & Custard Blood and Custard 1 2 3 4 5 Crimson Lake Cream CLC  model railway Southern Railway Southern Region British Rail SR BR(S) LBSCR LB&SCR LSWR LS&WR SECR SE&CR Railway Locomotives Carriages Returant Cars EMU Southern Electric Steam trains Bulleid Maunsell Drummond Stroudley Wainwright Drummond Herbert Walker Brighton Belle Pullman Car Blood & Custard Blood and Custard 1 2 3 4 5 Crimson Lake Cream CLC  model railway Southern Railway Southern Region British Rail SR BR(S) LBSCR LB&SCR LSWR LS&WR SECR SE&CR Railway Locomotives Carriages Returant Cars EMU Southern Electric Steam trains Bulleid Maunsell Drummond Stroudley Wainwright Drummond Herbert Walker Brighton Belle Pullman Car Blood & Custard Blood and Custard 1 2 3 4 5 Crimson Lake Cream CLC  model railway Southern Railway Southern Region British Rail SR BR(S) LBSCR LB&SCR LSWR LS&WR SECR SE&CR Railway Locomotives Carriages Returant Cars EMU Southern Electric Steam trains Bulleid Maunsell Drummond Stroudley Wainwright Drummond Herbert Walker Brighton Belle Pullman Car Blood & Custard Blood and Custard 1 2 3 4 5 Crimson Lake Cream CLC  model railway Southern Railway Southern Region British Rail SR BR(S) LBSCR LB&SCR LSWR LS&WR SECR SE&CR Railway Locomotives Carriages Returant Cars EMU Southern Electric Steam trains Bulleid Maunsell Drummond Stroudley Wainwright Drummond Herbert Walker Brighton Belle Pullman Car Blood & Custard Blood and Custard 1 2 3 4 5 Crimson Lake Cream CLC  model railway Southern Railway Southern Region British Rail SR BR(S) LBSCR LB&SCR LSWR LS&WR SECR SE&CR Railway Locomotives Carriages Returant Cars EMU Southern Electric Steam trains Bulleid Maunsell Drummond Stroudley Wainwright Drummond Herbert Walker Brighton Belle Pullman Car Blood & Custard Blood and Custard 1 2 3 4 5 Crimson Lake Cream CLC  model railway Southern Railway Southern Region British Rail SR BR(S) LBSCR LB&SCR LSWR LS&WR SECR SE&CR Railway Locomotives Carriages Returant Cars EMU Southern Electric Steam trains Bulleid Maunsell Drummond Stroudley Wainwright Drummond Herbert Walker Brighton Belle Pullman Car Blood & Custard Blood and Custard 1 2 3 4 5 Crimson Lake Cream CLC  model railway Southern Railway Southern Region British Rail SR BR(S) LBSCR LB&SCR LSWR LS&WR SECR SE&CR Railway Locomotives Carriages Returant Cars EMU Southern Electric Steam trains Bulleid Maunsell Drummond Stroudley Wainwright Drummond Herbert Walker Brighton Belle Pullman Car Blood & Custard Blood and Custard 1 2 3 4 5 Crimson Lake Cream CLC  model railway Southern Railway Southern Region British Rail SR BR(S) LBSCR LB&SCR LSWR LS&WR SECR SE&CR Railway Locomotives Carriages Returant Cars EMU Southern Electric Steam trains Bulleid Maunsell Drummond Stroudley Wainwright Drummond Herbert Walker Brighton Belle Pullman Car Blood & Custard Blood and Custard 1 2 3 4 5 Crimson Lake Cream CLC  model railway Southern Railway Southern Region British Rail SR BR(S) LBSCR LB&SCR LSWR LS&WR SECR SE&CR Railway Locomotives Carriages Returant Cars EMU Southern Electric Steam trains Bulleid Maunsell Drummond Stroudley Wainwright Drummond Herbert Walker Brighton Belle Pullman Car Blood & Custard Blood and Custard 1 2 3 4 5 Crimson Lake Cream CLC  model railway Southern Railway Southern Region British Rail SR BR(S) LBSCR LB&SCR LSWR LS&WR SECR SE&CR Railway Locomotives Carriages Returant Cars EMU Southern Electric Steam trains Bulleid Maunsell Drummond Stroudley Wainwright Drummond Herbert Walker Brighton Belle Pullman Car Blood & Custard Blood and Custard 1 2 3 4 5 Crimson Lake Cream CLC  model railway Southern Railway Southern Region British Rail SR BR(S) LBSCR LB&SCR LSWR LS&WR SECR SE&CR Railway Locomotives Carriages Returant Cars EMU Southern Electric Steam trains Bulleid Maunsell Drummond Stroudley Wainwright Drummond Herbert Walker Brighton Belle Pullman Car Blood & Custard Blood and Custard 1 2 3 4 5 Crimson Lake Cream CLC  model railway Southern Railway Southern Region British Rail SR BR(S) LBSCR LB&SCR LSWR LS&WR SECR SE&CR Railway Locomotives Carriages Returant Cars EMU Southern Electric Steam trains Bulleid Maunsell Drummond Stroudley Wainwright Drummond Herbert Walker Brighton Belle Pullman Car Blood & Custard Blood and Custard 1 2 3 4 5 Crimson Lake Cream CLC  model railway Southern Railway Southern Region British Rail SR BR(S) LBSCR LB&SCR LSWR LS&WR SECR SE&CR Railway Locomotives Carriages Returant Cars EMU Southern Electric Steam trains Bulleid Maunsell Drummond Stroudley Wainwright Drummond Herbert Walker Brighton Belle Pullman Car Blood & Custard Blood and Custard 1 2 3 4 5 Crimson Lake Cream CLC  model railway Southern Railway Southern Region British Rail SR BR(S) LBSCR LB&SCR LSWR LS&WR SECR SE&CR Railway Locomotives Carriages Returant Cars EMU Southern Electric Steam trains Bulleid Maunsell Drummond Stroudley Wainwright Drummond Herbert Walker Brighton Belle Pullman Car Blood & Custard Blood and Custard 1 2 3 4 5 Crimson Lake Cream CLC  model railway Southern Railway Southern Region British Rail SR BR(S) LBSCR LB&SCR LSWR LS&WR SECR SE&CR Railway Locomotives Carriages Returant Cars EMU Southern Electric Steam trains Bulleid Maunsell Drummond Stroudley Wainwright Drummond Herbert Walker Brighton Belle Pullman Car Blood & Custard Blood and Custard 1 2 3 4 5 Crimson Lake Cream CLC  model railway Southern Railway Southern Region British Rail SR BR(S) LBSCR LB&SCR LSWR LS&WR SECR SE&CR Railway Locomotives Carriages Returant Cars EMU Southern Electric Steam trains Bulleid Maunsell Drummond Stroudley Wainwright Drummond Herbert Walker Brighton Belle Pullman Car Blood & Custard Blood and Custard 1 2 3 4 5 Crimson Lake Cream CLC  model railway Southern Railway Southern Region British Rail SR BR(S) LBSCR LB&SCR LSWR LS&WR SECR SE&CR Railway Locomotives Carriages Returant Cars EMU Southern Electric Steam trains Bulleid Maunsell Drummond Stroudley Wainwright Drummond Herbert Walker Brighton Belle Pullman Car Blood & Custard Blood and Custard 1 2 3 4 5 Crimson Lake Cream CLC  model railway Southern Railway Southern Region British Rail SR BR(S) LBSCR LB&SCR LSWR LS&WR SECR SE&CR Railway Locomotives Carriages Returant Cars EMU Southern Electric Steam trains Bulleid Maunsell Drummond Stroudley Wainwright Drummond Herbert Walker Brighton Belle Pullman Car Blood & Custard Blood and Custard 1 2 3 4 5 Crimson Lake Cream CLC  model railway Southern Railway Southern Region British Rail SR BR(S) LBSCR LB&SCR LSWR LS&WR SECR SE&CR Railway Locomotives Carriages Returant Cars EMU Southern Electric Steam trains Bulleid Maunsell Drummond Stroudley Wainwright Drummond Herbert Walker Brighton Belle Pullman Car Blood & Custard Blood and Custard 1 2 3 4 5 Crimson Lake Cream CLC  model railway Southern Railway Southern Region British Rail SR BR(S) LBSCR LB&SCR LSWR LS&WR SECR SE&CR Railway Locomotives Carriages Returant Cars EMU Southern Electric Steam trains Bulleid Maunsell Drummond Stroudley Wainwright Drummond Herbert Walker Brighton Belle Pullman Car Blood & Custard Blood and Custard 1 2 3 4 5 Crimson Lake Cream CLC  model railway Southern Railway Southern Region British Rail SR BR(S) LBSCR LB&SCR LSWR LS&WR SECR SE&CR Railway Locomotives Carriages Returant Cars EMU Southern Electric Steam trains Bulleid Maunsell Drummond Stroudley Wainwright Drummond Herbert Walker Brighton Belle Pullman Car Blood & Custard Blood and Custard 1 2 3 4 5 Crimson Lake Cream CLC  model railway Southern Railway Southern Region British Rail SR BR(S) LBSCR LB&SCR LSWR LS&WR SECR SE&CR Railway Locomotives Carriages Returant Cars EMU Southern Electric Steam trains Bulleid Maunsell Drummond Stroudley Wainwright Drummond Herbert Walker Brighton Belle Pullman Car Blood & Custard Blood and Custard 1 2 3 4 5 Crimson Lake Cream CLC  model railway Southern Railway Southern Region British Rail SR BR(S) LBSCR LB&SCR LSWR LS&WR SECR SE&CR Railway Locomotives Carriages Returant Cars EMU Southern Electric Steam trains Bulleid Maunsell Drummond Stroudley Wainwright Drummond Herbert Walker Brighton Belle Pullman Car Blood & Custard Blood and Custard 1 2 3 4 5 Crimson Lake Cream CLC  model railway Southern Railway Southern Region British Rail SR BR(S) LBSCR LB&SCR LSWR LS&WR SECR SE&CR Railway Locomotives Carriages Returant Cars EMU Southern Electric Steam trains Bulleid Maunsell Drummond Stroudley Wainwright Drummond Herbert Walker Brighton Belle Pullman Car Blood & Custard Blood and Custard 1 2 3 4 5 Crimson Lake Cream CLC  model railway Southern Railway Southern Region British Rail SR BR(S) LBSCR LB&SCR LSWR LS&WR SECR SE&CR Railway Locomotives Carriages Returant Cars EMU Southern Electric Steam trains Bulleid Maunsell Drummond Stroudley Wainwright Drummond Herbert Walker Brighton Belle Pullman Car Blood & Custard Blood and Custard 1 2 3 4 5 Crimson Lake Cream CLC  model railway Southern Railway Southern Region British Rail SR BR(S) LBSCR LB&SCR LSWR LS&WR SECR SE&CR Railway Locomotives Carriages Returant Cars EMU Southern Electric Steam trains Bulleid Maunsell Drummond Stroudley Wainwright Drummond Herbert Walker Brighton Belle Pullman Car Blood & Custard Blood and Custard 1 2 3 4 5 Crimson Lake Cream CLC  model railway Southern Railway Southern Region British Rail SR BR(S) LBSCR LB&SCR LSWR LS&WR SECR SE&CR Railway Locomotives Carriages Returant Cars EMU Southern Electric Steam trains Bulleid Maunsell Drummond Stroudley Wainwright Drummond Herbert Walker Brighton Belle Pullman Car Blood & Custard Blood and Custard 1 2 3 4 5 Crimson Lake Cream CLC  model railway Southern Railway Southern Region British Rail SR BR(S) LBSCR LB&SCR LSWR LS&WR SECR SE&CR Railway Locomotives Carriages Returant Cars EMU Southern Electric Steam trains Bulleid Maunsell Drummond Stroudley Wainwright Drummond Herbert Walker Brighton Belle Pullman Car Blood & Custard Blood and Custard 1 2 3 4 5 Crimson Lake Cream CLC  model railway Southern Railway Southern Region British Rail SR BR(S) LBSCR LB&SCR LSWR LS&WR SECR SE&CR Railway Locomotives Carriages Returant Cars EMU Southern Electric Steam trains Bulleid Maunsell Drummond Stroudley Wainwright Drummond Herbert Walker Brighton Belle Pullman Car Blood & Custard Blood and Custard 1 2 3 4 5 Crimson Lake Cream CLC  model railway Southern Railway Southern Region British Rail SR BR(S) LBSCR LB&SCR LSWR LS&WR SECR SE&CR Railway Locomotives Carriages Returant Cars EMU Southern Electric Steam trains Bulleid Maunsell Drummond Stroudley Wainwright Drummond Herbert Walker Brighton Belle Pullman Car Blood & Custard Blood and Custard 1 2 3 4 5 Crimson Lake Cream CLC  model railway Southern Railway Southern Region British Rail SR BR(S) LBSCR LB&SCR LSWR LS&WR SECR SE&CR Railway Locomotives Carriages Returant Cars EMU Southern Electric Steam trains Bulleid Maunsell Drummond Stroudley Wainwright Drummond Herbert Walker Brighton Belle Pullman Car Blood & Custard Blood and Custard 1 2 3 4 5 Crimson Lake Cream CLC  model railway Southern Railway Southern Region British Rail SR BR(S) LBSCR LB&SCR LSWR LS&WR SECR SE&CR Railway Locomotives Carriages Returant Cars EMU Southern Electric Steam trains Bulleid Maunsell Drummond Stroudley Wainwright Drummond Herbert Walker Brighton Belle Pullman Car Blood & Custard Blood and Custard 1 2 3 4 5 Crimson Lake Cream CLC  model railway Southern Railway Southern Region British Rail SR BR(S) LBSCR LB&SCR LSWR LS&WR SECR SE&CR Railway Locomotives Carriages Returant Cars EMU Southern Electric Steam trains Bulleid Maunsell Drummond Stroudley Wainwright Drummond Herbert Walker Brighton Belle Pullman Car Blood & Custard Blood and Custard 1 2 3 4 5 Crimson Lake Cream CLC  model railway Southern Railway Southern Region British Rail SR BR(S) LBSCR LB&SCR LSWR LS&WR SECR SE&CR Railway Locomotives Carriages Returant Cars EMU Southern Electric Steam trains Bulleid Maunsell Drummond Stroudley Wainwright Drummond Herbert Walker Brighton Belle Pullman Car Blood & Custard Blood and Custard 1 2 3 4 5 Crimson Lake Cream CLC  model railway Southern Railway Southern Region British Rail SR BR(S) LBSCR LB&SCR LSWR LS&WR SECR SE&CR Railway Locomotives Carriages Returant Cars EMU Southern Electric Steam trains Bulleid Maunsell Drummond Stroudley Wainwright Drummond Herbert Walker Brighton Belle Pullman Car Blood & Custard Blood and Custard 1 2 3 4 5 Crimson Lake Cream CLC  model railway Southern Railway Southern Region British Rail SR BR(S) LBSCR LB&SCR LSWR LS&WR SECR SE&CR Railway Locomotives Carriages Returant Cars EMU Southern Electric Steam trains Bulleid Maunsell Drummond Stroudley Wainwright Drummond Herbert Walker Brighton Belle Pullman Car Blood & Custard Blood and Custard 1 2 3 4 5 Crimson Lake Cream CLC  model railway Southern Railway Southern Region British Rail SR BR(S) LBSCR LB&SCR LSWR LS&WR SECR SE&CR Railway Locomotives Carriages Returant Cars EMU Southern Electric Steam trains Bulleid Maunsell Drummond Stroudley Wainwright Drummond Herbert Walker Brighton Belle Pullman Car Blood & Custard Blood and Custard 1 2 3 4 5 Crimson Lake Cream CLC  model railway Southern Railway Southern Region British Rail SR BR(S) LBSCR LB&SCR LSWR LS&WR SECR SE&CR Railway Locomotives Carriages Returant Cars EMU Southern Electric Steam trains Bulleid Maunsell Drummond Stroudley Wainwright Drummond Herbert Walker Brighton Belle Pullman Car Blood & Custard Blood and Custard 1 2 3 4 5 Crimson Lake Cream CLC  model railway Southern Railway Southern Region British Rail SR BR(S) LBSCR LB&SCR LSWR LS&WR SECR SE&CR Railway Locomotives Carriages Returant Cars EMU Southern Electric Steam trains Bulleid Maunsell Drummond Stroudley Wainwright Drummond Herbert Walker Brighton Belle Pullman Car Blood & Custard Blood and Custard 1 2 3 4 5 Crimson Lake Cream CLC  model railway Southern Railway Southern Region British Rail SR BR(S) LBSCR LB&SCR LSWR LS&WR SECR SE&CR Railway Locomotives Carriages Returant Cars EMU Southern Electric Steam trains Bulleid Maunsell Drummond Stroudley Wainwright Drummond Herbert Walker Brighton Belle Pullman Car Blood & Custard Blood and Custard 1 2 3 4 5 Crimson Lake Cream CLC  model railway Southern Railway Southern Region British Rail SR BR(S) LBSCR LB&SCR LSWR LS&WR SECR SE&CR Railway Locomotives Carriages Returant Cars EMU Southern Electric Steam trains Bulleid Maunsell Drummond Stroudley Wainwright Drummond Herbert Walker Brighton Belle Pullman Car Blood & Custard Blood and Custard 1 2 3 4 5 Crimson Lake Cream CLC  model railway Southern Railway Southern Region British Rail SR BR(S) LBSCR LB&SCR LSWR LS&WR SECR SE&CR Railway Locomotives Carriages Returant Cars EMU Southern Electric Steam trains Bulleid Maunsell Drummond Stroudley Wainwright Drummond Herbert Walker Brighton Belle Pullman Car Blood & Custard Blood and Custard 1 2 3 4 5 Crimson Lake Cream CLC  model railway Southern Railway Southern Region British Rail SR BR(S) LBSCR LB&SCR LSWR LS&WR SECR SE&CR Railway Locomotives Carriages Returant Cars EMU Southern Electric Steam trains Bulleid Maunsell Drummond Stroudley Wainwright Drummond Herbert Walker Brighton Belle Pullman Car Blood & Custard Blood and Custard 1 2 3 4 5 Crimson Lake Cream CLC  model railway Southern Railway Southern Region British Rail SR BR(S) LBSCR LB&SCR LSWR LS&WR SECR SE&CR Railway Locomotives Carriages Returant Cars EMU Southern Electric Steam trains Bulleid Maunsell Drummond Stroudley Wainwright Drummond Herbert Walker Brighton Belle Pullman Car Blood & Custard Blood and Custard 1 2 3 4 5 Crimson Lake Cream CLC  model railway Southern Railway Southern Region British Rail SR BR(S) LBSCR LB&SCR LSWR LS&WR SECR SE&CR Railway Locomotives Carriages Returant Cars EMU Southern Electric Steam trains Bulleid Maunsell Drummond Stroudley Wainwright Drummond Herbert Walker Brighton Belle Pullman Car Blood & Custard Blood and Custard 1 2 3 4 5 Crimson Lake Cream CLC  model railway Southern Railway Southern Region British Rail SR BR(S) LBSCR LB&SCR LSWR LS&WR SECR SE&CR Railway Locomotives Carriages Returant Cars EMU Southern Electric Steam trains Bulleid Maunsell Drummond Stroudley Wainwright Drummond Herbert Walker Brighton Belle Pullman Car Blood & Custard Blood and Custard 1 2 3 4 5 Crimson Lake Cream CLC  model railway Southern Railway Southern Region British Rail SR BR(S) LBSCR LB&SCR LSWR LS&WR SECR SE&CR Railway Locomotives Carriages Returant Cars EMU Southern Electric Steam trains Bulleid Maunsell Drummond Stroudley Wainwright Drummond Herbert Walker Brighton Belle Pullman Car Blood & Custard Blood and Custard 1 2 3 4 5 Crimson Lake Cream CLC  model railway Southern Railway Southern Region British Rail SR BR(S) LBSCR LB&SCR LSWR LS&WR SECR SE&CR Railway Locomotives Carriages Returant Cars EMU Southern Electric Steam trains Bulleid Maunsell Drummond Stroudley Wainwright Drummond Herbert Walker Brighton Belle Pullman Car Blood & Custard Blood and Custard 1 2 3 4 5 Crimson Lake Cream CLC  model railway Southern Railway Southern Region British Rail SR BR(S) LBSCR LB&SCR LSWR LS&WR SECR SE&CR Railway Locomotives Carriages Returant Cars EMU Southern Electric Steam trains Bulleid Maunsell Drummond Stroudley Wainwright Drummond Herbert Walker Brighton Belle Pullman Car Blood & Custard Blood and Custard 1 2 3 4 5 Crimson Lake Cream CLC  model railway Southern Railway Southern Region British Rail SR BR(S) LBSCR LB&SCR LSWR LS&WR SECR SE&CR Railway Locomotives Carriages Returant Cars EMU Southern Electric Steam trains Bulleid Maunsell Drummond Stroudley Wainwright Drummond Herbert Walker Brighton Belle Pullman Car Blood & Custard Blood and Custard 1 2 3 4 5 Crimson Lake Cream CLC  model railway Southern Railway Southern Region British Rail SR BR(S) LBSCR LB&SCR LSWR LS&WR SECR SE&CR Railway Locomotives Carriages Returant Cars EMU Southern Electric Steam trains Bulleid Maunsell Drummond Stroudley Wainwright Drummond Herbert Walker Brighton Belle Pullman Car Blood & Custard Blood and Custard 1 2 3 4 5 Crimson Lake Cream CLC  model railway Southern Railway Southern Region British Rail SR BR(S) LBSCR LB&SCR LSWR LS&WR SECR SE&CR Railway Locomotives Carriages Returant Cars EMU Southern Electric Steam trains Bulleid Maunsell Drummond Stroudley Wainwright Drummond Herbert Walker Brighton Belle Pullman Car Blood & Custard Blood and Custard 1 2 3 4 5 Crimson Lake Cream CLC  model railway Southern Railway Southern Region British Rail SR BR(S) LBSCR LB&SCR LSWR LS&WR SECR SE&CR Railway Locomotives Carriages Returant Cars EMU Southern Electric Steam trains Bulleid Maunsell Drummond Stroudley Wainwright Drummond Herbert Walker Brighton Belle Pullman Car Blood & Custard Blood and Custard 1 2 3 4 5 Crimson Lake Cream CLC  model railway Southern Railway Southern Region British Rail SR BR(S) LBSCR LB&SCR LSWR LS&WR SECR SE&CR Railway Locomotives Carriages Returant Cars EMU Southern Electric Steam trains Bulleid Maunsell Drummond Stroudley Wainwright Drummond Herbert Walker Brighton Belle Pullman Car Blood & Custard Blood and Custard 1 2 3 4 5 Crimson Lake Cream CLC  model railway Southern Railway Southern Region British Rail SR BR(S) LBSCR LB&SCR LSWR LS&WR SECR SE&CR Railway Locomotives Carriages Returant Cars EMU Southern Electric Steam trains Bulleid Maunsell Drummond Stroudley Wainwright Drummond Herbert Walker Brighton Belle Pullman Car Blood & Custard Blood and Custard 1 2 3 4 5 Crimson Lake Cream CLC  model railway Southern Railway Southern Region British Rail SR BR(S) LBSCR LB&SCR LSWR LS&WR SECR SE&CR Railway Locomotives Carriages Returant Cars EMU Southern Electric Steam trains Bulleid Maunsell Drummond Stroudley Wainwright Drummond Herbert Walker Brighton Belle Pullman Car Blood & Custard Blood and Custard 1 2 3 4 5 Crimson Lake Cream CLC  model railway Southern Railway Southern Region British Rail SR BR(S) LBSCR LB&SCR LSWR LS&WR SECR SE&CR Railway Locomotives Carriages Returant Cars EMU Southern Electric Steam trains Bulleid Maunsell Drummond Stroudley Wainwright Drummond Herbert Walker Brighton Belle Pullman Car Blood & Custard Blood and Custard 1 2 3 4 5 Crimson Lake Cream CLC  model railway Southern Railway Southern Region British Rail SR BR(S) LBSCR LB&SCR LSWR LS&WR SECR SE&CR Railway Locomotives Carriages Returant Cars EMU Southern Electric Steam trains Bulleid Maunsell Drummond Stroudley Wainwright Drummond Herbert Walker Brighton Belle Pullman Car Blood & Custard Blood and Custard 1 2 3 4 5 Crimson Lake Cream CLC  model railway Southern Railway Southern Region British Rail SR BR(S) LBSCR LB&SCR LSWR LS&WR SECR SE&CR Railway Locomotives Carriages Returant Cars EMU Southern Electric Steam trains Bulleid Maunsell Drummond Stroudley Wainwright Drummond Herbert Walker Brighton Belle Pullman Car Blood & Custard Blood and Custard 1 2 3 4 5 Crimson Lake Cream CLC  model railway Southern Railway Southern Region British Rail SR BR(S) LBSCR LB&SCR LSWR LS&WR SECR SE&CR Railway Locomotives Carriages Returant Cars EMU Southern Electric Steam trains Bulleid Maunsell Drummond Stroudley Wainwright Drummond Herbert Walker Brighton Belle Pullman Car Blood & Custard Blood and Custard 1 2 3 4 5 Crimson Lake Cream CLC  model railway Southern Railway Southern Region British Rail SR BR(S) LBSCR LB&SCR LSWR LS&WR SECR SE&CR Railway Locomotives Carriages Returant Cars EMU Southern Electric Steam trains Bulleid Maunsell Drummond Stroudley Wainwright Drummond Herbert Walker Brighton Belle Pullman Car Blood & Custard Blood and Custard 1 2 3 4 5 Crimson Lake Cream CLC  model railway Southern Railway Southern Region British Rail SR BR(S) LBSCR LB&SCR LSWR LS&WR SECR SE&CR Railway Locomotives Carriages Returant Cars EMU Southern Electric Steam trains Bulleid Maunsell Drummond Stroudley Wainwright Drummond Herbert Walker Brighton Belle Pullman Car Blood & Custard Blood and Custard 1 2 3 4 5 Crimson Lake Cream CLC  model railway Southern Railway Southern Region British Rail SR BR(S) LBSCR LB&SCR LSWR LS&WR SECR SE&CR Railway Locomotives Carriages Returant Cars EMU Southern Electric Steam trains Bulleid Maunsell Drummond Stroudley Wainwright Drummond Herbert Walker Brighton Belle Pullman Car Blood & Custard Blood and Custard 1 2 3 4 5 Crimson Lake Cream CLC  model railway Southern Railway Southern Region British Rail SR BR(S) LBSCR LB&SCR LSWR LS&WR SECR SE&CR Railway Locomotives Carriages Returant Cars EMU Southern Electric Steam trains Bulleid Maunsell Drummond Stroudley Wainwright Drummond Herbert Walker Brighton Belle Pullman Car Blood & Custard Blood and Custard 1 2 3 4 5 Crimson Lake Cream CLC  model railway Southern Railway Southern Region British Rail SR BR(S) LBSCR LB&SCR LSWR LS&WR SECR SE&CR Railway Locomotives Carriages Returant Cars EMU Southern Electric Steam trains Bulleid Maunsell Drummond Stroudley Wainwright Drummond Herbert Walker Brighton Belle Pullman Car Blood & Custard Blood and Custard 1 2 3 4 5 Crimson Lake Cream CLC  model railway Southern Railway Southern Region British Rail SR BR(S) LBSCR LB&SCR LSWR LS&WR SECR SE&CR Railway Locomotives Carriages Returant Cars EMU Southern Electric Steam trains Bulleid Maunsell Drummond Stroudley Wainwright Drummond Herbert Walker Brighton Belle Pullman Car Blood & Custard Blood and Custard 1 2 3 4 5 Crimson Lake Cream CLC  model railway Southern Railway Southern Region British Rail SR BR(S) LBSCR LB&SCR LSWR LS&WR SECR SE&CR Railway Locomotives Carriages Returant Cars EMU Southern Electric Steam trains Bulleid Maunsell Drummond Stroudley Wainwright Drummond Herbert Walker Brighton Belle Pullman Car Blood & Custard Blood and Custard 1 2 3 4 5 Crimson Lake Cream CLC  model railway Southern Railway Southern Region British Rail SR BR(S) LBSCR LB&SCR LSWR LS&WR SECR SE&CR Railway Locomotives Carriages Returant Cars EMU Southern Electric Steam trains Bulleid Maunsell Drummond Stroudley Wainwright Drummond Herbert Walker Brighton Belle Pullman Car Blood & Custard Blood and Custard 1 2 3 4 5 Crimson Lake Cream CLC  model railway Southern Railway Southern Region British Rail SR BR(S) LBSCR LB&SCR LSWR LS&WR SECR SE&CR Railway Locomotives Carriages Returant Cars EMU Southern Electric Steam trains Bulleid Maunsell Drummond Stroudley Wainwright Drummond Herbert Walker Brighton Belle Pullman Car Blood & Custard Blood and Custard 1 2 3 4 5 Crimson Lake Cream CLC  model railway Southern Railway Southern Region British Rail SR BR(S) LBSCR LB&SCR LSWR LS&WR SECR SE&CR Railway Locomotives Carriages Returant Cars EMU Southern Electric Steam trains Bulleid Maunsell Drummond Stroudley Wainwright Drummond Herbert Walker Brighton Belle Pullman Car Blood & Custard Blood and Custard 1 2 3 4 5 Crimson Lake Cream CLC  model railway Southern Railway Southern Region British Rail SR BR(S) LBSCR LB&SCR LSWR LS&WR SECR SE&CR Railway Locomotives Carriages Returant Cars EMU Southern Electric Steam trains Bulleid Maunsell Drummond Stroudley Wainwright Drummond Herbert Walker Brighton Belle Pullman Car Blood & Custard Blood and Custard 1 2 3 4 5 Crimson Lake Cream CLC  model railway Southern Railway Southern Region British Rail SR BR(S) LBSCR LB&SCR LSWR LS&WR SECR SE&CR Railway Locomotives Carriages Returant Cars EMU Southern Electric Steam trains Bulleid Maunsell Drummond Stroudley Wainwright Drummond Herbert Walker Brighton Belle Pullman Car Blood & Custard Blood and Custard 1 2 3 4 5 Crimson Lake Cream CLC  model railway Southern Railway Southern Region British Rail SR BR(S) LBSCR LB&SCR LSWR LS&WR SECR SE&CR Railway Locomotives Carriages Returant Cars EMU Southern Electric Steam trains Bulleid Maunsell Drummond Stroudley Wainwright Drummond Herbert Walker Brighton Belle Pullman Car Blood & Custard Blood and Custard 1 2 3 4 5 Crimson Lake Cream CLC  model railway Southern Railway Southern Region British Rail SR BR(S) LBSCR LB&SCR LSWR LS&WR SECR SE&CR Railway Locomotives Carriages Returant Cars EMU Southern Electric Steam trains Bulleid Maunsell Drummond Stroudley Wainwright Drummond Herbert Walker Brighton Belle Pullman Car Blood & Custard Blood and Custard 1 2 3 4 5 Crimson Lake Cream CLC  model railway Southern Railway Southern Region British Rail SR BR(S) LBSCR LB&SCR LSWR LS&WR SECR SE&CR Railway Locomotives Carriages Returant Cars EMU Southern Electric Steam trains Bulleid Maunsell Drummond Stroudley Wainwright Drummond Herbert Walker Brighton Belle Pullman Car Blood & Custard Blood and Custard 1 2 3 4 5 Crimson Lake Cream CLC  model railway Southern Railway Southern Region British Rail SR BR(S) LBSCR LB&SCR LSWR LS&WR SECR SE&CR Railway Locomotives Carriages Returant Cars EMU Southern Electric Steam trains Bulleid Maunsell Drummond Stroudley Wainwright Drummond Herbert Walker Brighton Belle Pullman Car Blood & Custard Blood and Custard 1 2 3 4 5 Crimson Lake Cream CLC  model railway Southern Railway Southern Region British Rail SR BR(S) LBSCR LB&SCR LSWR LS&WR SECR SE&CR Railway Locomotives Carriages Returant Cars EMU Southern Electric Steam trains Bulleid Maunsell Drummond Stroudley Wainwright Drummond Herbert Walker Brighton Belle Pullman Car Blood & Custard Blood and Custard 1 2 3 4 5 Crimson Lake Cream CLC  model railway Southern Railway Southern Region British Rail SR BR(S) LBSCR LB&SCR LSWR LS&WR SECR SE&CR Railway Locomotives Carriages Returant Cars EMU Southern Electric Steam trains Bulleid Maunsell Drummond Stroudley Wainwright Drummond Herbert Walker Brighton Belle Pullman Car Blood & Custard Blood and Custard 1 2 3 4 5 Crimson Lake Cream CLC  model railway Southern Railway Southern Region British Rail SR BR(S) LBSCR LB&SCR LSWR LS&WR SECR SE&CR Railway Locomotives Carriages Returant Cars EMU Southern Electric Steam trains Bulleid Maunsell Drummond Stroudley Wainwright Drummond Herbert Walker Brighton Belle Pullman Car Blood & Custard Blood and Custard 1 2 3 4 5 Crimson Lake Cream CLC  model railway Southern Railway Southern Region British Rail SR BR(S) LBSCR LB&SCR LSWR LS&WR SECR SE&CR Railway Locomotives Carriages Returant Cars EMU Southern Electric Steam trains Bulleid Maunsell Drummond Stroudley Wainwright Drummond Herbert Walker Brighton Belle Pullman Car Blood & Custard Blood and Custard 1 2 3 4 5 Crimson Lake Cream CLC  model railway Southern Railway Southern Region British Rail SR BR(S) LBSCR LB&SCR LSWR LS&WR SECR SE&CR Railway Locomotives Carriages Returant Cars EMU Southern Electric Steam trains Bulleid Maunsell Drummond Stroudley Wainwright Drummond Herbert Walker Brighton Belle Pullman Car Blood & Custard Blood and Custard 1 2 3 4 5 Crimson Lake Cream CLC  model railway Southern Railway Southern Region British Rail SR BR(S) LBSCR LB&SCR LSWR LS&WR SECR SE&CR Railway Locomotives Carriages Returant Cars EMU Southern Electric Steam trains Bulleid Maunsell Drummond Stroudley Wainwright Drummond Herbert Walker Brighton Belle Pullman Car Blood & Custard Blood and Custard 1 2 3 4 5 Crimson Lake Cream CLC  model railway Southern Railway Southern Region British Rail SR BR(S) LBSCR LB&SCR LSWR LS&WR SECR SE&CR Railway Locomotives Carriages Returant Cars EMU Southern Electric Steam trains Bulleid Maunsell Drummond Stroudley Wainwright Drummond Herbert Walker Brighton Belle Pullman Car Blood & Custard Blood and Custard 1 2 3 4 5 Crimson Lake Cream CLC  model railway Southern Railway Southern Region British Rail SR BR(S) LBSCR LB&SCR LSWR LS&WR SECR SE&CR Railway Locomotives Carriages Returant Cars EMU Southern Electric Steam trains Bulleid Maunsell Drummond Stroudley Wainwright Drummond Herbert Walker Brighton Belle Pullman Car Blood & Custard Blood and Custard 1 2 3 4 5 Crimson Lake Cream CLC  model railway Southern Railway Southern Region British Rail SR BR(S) LBSCR LB&SCR LSWR LS&WR SECR SE&CR Railway Locomotives Carriages Returant Cars EMU Southern Electric Steam trains Bulleid Maunsell Drummond Stroudley Wainwright Drummond Herbert Walker Brighton Belle Pullman Car Blood & Custard Blood and Custard 1 2 3 4 5 Crimson Lake Cream CLC  model railway Southern Railway Southern Region British Rail SR BR(S) LBSCR LB&SCR LSWR LS&WR SECR SE&CR Railway Locomotives Carriages Returant Cars EMU Southern Electric Steam trains Bulleid Maunsell Drummond Stroudley Wainwright Drummond Herbert Walker Brighton Belle Pullman Car Blood & Custard Blood and Custard 1 2 3 4 5 Crimson Lake Cream CLC  model railway Southern Railway Southern Region British Rail SR BR(S) LBSCR LB&SCR LSWR LS&WR SECR SE&CR Railway Locomotives Carriages Returant Cars EMU Southern Electric Steam trains Bulleid Maunsell Drummond Stroudley Wainwright Drummond Herbert Walker Brighton Belle Pullman Car Blood & Custard Blood and Custard 1 2 3 4 5 Crimson Lake Cream CLC  model railway Southern Railway Southern Region British Rail SR BR(S) LBSCR LB&SCR LSWR LS&WR SECR SE&CR Railway Locomotives Carriages Returant Cars EMU Southern Electric Steam trains Bulleid Maunsell Drummond Stroudley Wainwright Drummond Herbert Walker Brighton Belle Pullman Car Blood & Custard Blood and Custard 1 2 3 4 5 Crimson Lake Cream CLC  model railway Southern Railway Southern Region British Rail SR BR(S) LBSCR LB&SCR LSWR LS&WR SECR SE&CR Railway Locomotives Carriages Returant Cars EMU Southern Electric Steam trains Bulleid Maunsell Drummond Stroudley Wainwright Drummond Herbert Walker Brighton Belle Pullman Car Blood & Custard Blood and Custard 1 2 3 4 5 Crimson Lake Cream CLC  model railway Southern Railway Southern Region British Rail SR BR(S) LBSCR LB&SCR LSWR LS&WR SECR SE&CR Railway Locomotives Carriages Returant Cars EMU Southern Electric Steam trains Bulleid Maunsell Drummond Stroudley Wainwright Drummond Herbert Walker Brighton Belle Pullman Car Blood & Custard Blood and Custard 1 2 3 4 5 Crimson Lake Cream CLC  model railway Southern Railway Southern Region British Rail SR BR(S) LBSCR LB&SCR LSWR LS&WR SECR SE&CR Railway Locomotives Carriages Returant Cars EMU Southern Electric Steam trains Bulleid Maunsell Drummond Stroudley Wainwright Drummond Herbert Walker Brighton Belle Pullman Car Blood & Custard Blood and Custard 1 2 3 4 5 Crimson Lake Cream CLC  model railway Southern Railway Southern Region British Rail SR BR(S) LBSCR LB&SCR LSWR LS&WR SECR SE&CR Railway Locomotives Carriages Returant Cars EMU Southern Electric Steam trains Bulleid Maunsell Drummond Stroudley Wainwright Drummond Herbert Walker Brighton Belle Pullman Car Blood & Custard Blood and Custard 1 2 3 4 5 Crimson Lake Cream CLC  model railway Southern Railway Southern Region British Rail SR BR(S) LBSCR LB&SCR LSWR LS&WR SECR SE&CR Railway Locomotives Carriages Returant Cars EMU Southern Electric Steam trains Bulleid Maunsell Drummond Stroudley Wainwright Drummond Herbert Walker Brighton Belle Pullman Car Blood & Custard Blood and Custard 1 2 3 4 5 Crimson Lake Cream CLC  model railway Southern Railway Southern Region British Rail SR BR(S) LBSCR LB&SCR LSWR LS&WR SECR SE&CR Railway Locomotives Carriages Returant Cars EMU Southern Electric Steam trains Bulleid Maunsell Drummond Stroudley Wainwright Drummond Herbert Walker Brighton Belle Pullman Car Blood & Custard Blood and Custard 1 2 3 4 5 Crimson Lake Cream CLC  model railway Southern Railway Southern Region British Rail SR BR(S) LBSCR LB&SCR LSWR LS&WR SECR SE&CR Railway Locomotives Carriages Returant Cars EMU Southern Electric Steam trains Bulleid Maunsell Drummond Stroudley Wainwright Drummond Herbert Walker Brighton Belle Pullman Car Blood & Custard Blood and Custard 1 2 3 4 5 Crimson Lake Cream CLC  model railway Southern Railway Southern Region British Rail SR BR(S) LBSCR LB&SCR LSWR LS&WR SECR SE&CR Railway Locomotives Carriages Returant Cars EMU Southern Electric Steam trains Bulleid Maunsell Drummond Stroudley Wainwright Drummond Herbert Walker Brighton Belle Pullman Car Blood & Custard Blood and Custard 1 2 3 4 5 Crimson Lake Cream CLC  model railway Southern Railway Southern Region British Rail SR BR(S) LBSCR LB&SCR LSWR LS&WR SECR SE&CR Railway Locomotives Carriages Returant Cars EMU Southern Electric Steam trains Bulleid Maunsell Drummond Stroudley Wainwright Drummond Herbert Walker Brighton Belle Pullman Car Blood & Custard Blood and Custard 1 2 3 4 5 Crimson Lake Cream CLC  model railway Southern Railway Southern Region British Rail SR BR(S) LBSCR LB&SCR LSWR LS&WR SECR SE&CR Railway Locomotives Carriages Returant Cars EMU Southern Electric Steam trains Bulleid Maunsell Drummond Stroudley Wainwright Drummond Herbert Walker Brighton Belle Pullman Car Blood & Custard Blood and Custard 1 2 3 4 5 Crimson Lake Cream CLC  model railway Southern Railway Southern Region British Rail SR BR(S) LBSCR LB&SCR LSWR LS&WR SECR SE&CR Railway Locomotives Carriages Returant Cars EMU Southern Electric Steam trains Bulleid Maunsell Drummond Stroudley Wainwright Drummond Herbert Walker Brighton Belle Pullman Car Blood & Custard Blood and Custard 1 2 3 4 5 Crimson Lake Cream CLC  model railway Southern Railway Southern Region British Rail SR BR(S) LBSCR LB&SCR LSWR LS&WR SECR SE&CR Railway Locomotives Carriages Returant Cars EMU Southern Electric Steam trains Bulleid Maunsell Drummond Stroudley Wainwright Drummond Herbert Walker Brighton Belle Pullman Car Blood & Custard Blood and Custard 1 2 3 4 5 Crimson Lake Cream CLC  model railway Southern Railway Southern Region British Rail SR BR(S) LBSCR LB&SCR LSWR LS&WR SECR SE&CR Railway Locomotives Carriages Returant Cars EMU Southern Electric Steam trains Bulleid Maunsell Drummond Stroudley Wainwright Drummond Herbert Walker Brighton Belle Pullman Car Blood & Custard Blood and Custard 1 2 3 4 5 Crimson Lake Cream CLC  model railway Southern Railway Southern Region British Rail SR BR(S) LBSCR LB&SCR LSWR LS&WR SECR SE&CR Railway Locomotives Carriages Returant Cars EMU Southern Electric Steam trains Bulleid Maunsell Drummond Stroudley Wainwright Drummond Herbert Walker Brighton Belle Pullman Car Blood & Custard Blood and Custard 1 2 3 4 5 Crimson Lake Cream CLC  model railway Southern Railway Southern Region British Rail SR BR(S) LBSCR LB&SCR LSWR LS&WR SECR SE&CR Railway Locomotives Carriages Returant Cars EMU Southern Electric Steam trains Bulleid Maunsell Drummond Stroudley Wainwright Drummond Herbert Walker Brighton Belle Pullman Car Blood & Custard Blood and Custard 1 2 3 4 5 Crimson Lake Cream CLC  model railway Southern Railway Southern Region British Rail SR BR(S) LBSCR LB&SCR LSWR LS&WR SECR SE&CR Railway Locomotives Carriages Returant Cars EMU Southern Electric Steam trains Bulleid Maunsell Drummond Stroudley Wainwright Drummond Herbert Walker Brighton Belle Pullman Car Blood & Custard Blood and Custard 1 2 3 4 5 Crimson Lake Cream CLC  model railway Southern Railway Southern Region British Rail SR BR(S) LBSCR LB&SCR LSWR LS&WR SECR SE&CR Railway Locomotives Carriages Returant Cars EMU Southern Electric Steam trains Bulleid Maunsell Drummond Stroudley Wainwright Drummond Herbert Walker Brighton Belle Pullman Car Blood & Custard Blood and Custard 1 2 3 4 5 Crimson Lake Cream CLC  model railway Southern Railway Southern Region British Rail SR BR(S) LBSCR LB&SCR LSWR LS&WR SECR SE&CR Railway Locomotives Carriages Returant Cars EMU Southern Electric Steam trains Bulleid Maunsell Drummond Stroudley Wainwright Drummond Herbert Walker Brighton Belle Pullman Car Blood & Custard Blood and Custard 1 2 3 4 5 Crimson Lake Cream CLC  model railway Southern Railway Southern Region British Rail SR BR(S) LBSCR LB&SCR LSWR LS&WR SECR SE&CR Railway Locomotives Carriages Returant Cars EMU Southern Electric Steam trains Bulleid Maunsell Drummond Stroudley Wainwright Drummond Herbert Walker Brighton Belle Pullman Car Blood & Custard Blood and Custard 1 2 3 4 5 Crimson Lake Cream CLC  model railway Southern Railway Southern Region British Rail SR BR(S) LBSCR LB&SCR LSWR LS&WR SECR SE&CR Railway Locomotives Carriages Returant Cars EMU Southern Electric Steam trains Bulleid Maunsell Drummond Stroudley Wainwright Drummond Herbert Walker Brighton Belle Pullman Car Blood & Custard Blood and Custard 1 2 3 4 5 Crimson Lake Cream CLC  model railway Southern Railway Southern Region British Rail SR BR(S) LBSCR LB&SCR LSWR LS&WR SECR SE&CR Railway Locomotives Carriages Returant Cars EMU Southern Electric Steam trains Bulleid Maunsell Drummond Stroudley Wainwright Drummond Herbert Walker Brighton Belle Pullman Car Blood & Custard Blood and Custard 1 2 3 4 5 Crimson Lake Cream CLC  model railway Southern Railway Southern Region British Rail SR BR(S) LBSCR LB&SCR LSWR LS&WR SECR SE&CR Railway Locomotives Carriages Returant Cars EMU Southern Electric Steam trains Bulleid Maunsell Drummond Stroudley Wainwright Drummond Herbert Walker Brighton Belle Pullman Car Blood & Custard Blood and Custard 1 2 3 4 5 Crimson Lake Cream CLC  model railway Southern Railway Southern Region British Rail SR BR(S) LBSCR LB&SCR LSWR LS&WR SECR SE&CR Railway Locomotives Carriages Returant Cars EMU Southern Electric Steam trains Bulleid Maunsell Drummond Stroudley Wainwright Drummond Herbert Walker Brighton Belle Pullman Car Blood & Custard Blood and Custard 1 2 3 4 5 Crimson Lake Cream CLC  model railway Southern Railway Southern Region British Rail SR BR(S) LBSCR LB&SCR LSWR LS&WR SECR SE&CR Railway Locomotives Carriages Returant Cars EMU Southern Electric Steam trains Bulleid Maunsell Drummond Stroudley Wainwright Drummond Herbert Walker Brighton Belle Pullman Car Blood & Custard Blood and Custard 1 2 3 4 5 Crimson Lake Cream CLC  model railway Southern Railway Southern Region British Rail SR BR(S) LBSCR LB&SCR LSWR LS&WR SECR SE&CR Railway Locomotives Carriages Returant Cars EMU Southern Electric Steam trains Bulleid Maunsell Drummond Stroudley Wainwright Drummond Herbert Walker Brighton Belle Pullman Car Blood & Custard Blood and Custard 1 2 3 4 5 Crimson Lake Cream CLC  model railway Southern Railway Southern Region British Rail SR BR(S) LBSCR LB&SCR LSWR LS&WR SECR SE&CR Railway Locomotives Carriages Returant Cars EMU Southern Electric Steam trains Bulleid Maunsell Drummond Stroudley Wainwright Drummond Herbert Walker Brighton Belle Pullman Car Blood & Custard Blood and Custard 1 2 3 4 5 Crimson Lake Cream CLC  model railway Southern Railway Southern Region British Rail SR BR(S) LBSCR LB&SCR LSWR LS&WR SECR SE&CR Railway Locomotives Carriages Returant Cars EMU Southern Electric Steam trains Bulleid Maunsell Drummond Stroudley Wainwright Drummond Herbert Walker Brighton Belle Pullman Car Blood & Custard Blood and Custard 1 2 3 4 5 Crimson Lake Cream CLC  model railway Southern Railway Southern Region British Rail SR BR(S) LBSCR LB&SCR LSWR LS&WR SECR SE&CR Railway Locomotives Carriages Returant Cars EMU Southern Electric Steam trains Bulleid Maunsell Drummond Stroudley Wainwright Drummond Herbert Walker Brighton Belle Pullman Car Blood & Custard Blood and Custard 1 2 3 4 5 Crimson Lake Cream CLC  model railway Southern Railway Southern Region British Rail SR BR(S) LBSCR LB&SCR LSWR LS&WR SECR SE&CR Railway Locomotives Carriages Returant Cars EMU Southern Electric Steam trains Bulleid Maunsell Drummond Stroudley Wainwright Drummond Herbert Walker Brighton Belle Pullman Car Blood & Custard Blood and Custard 1 2 3 4 5 Crimson Lake Cream CLC  model railway Southern Railway Southern Region British Rail SR BR(S) LBSCR LB&SCR LSWR LS&WR SECR SE&CR Railway Locomotives Carriages Returant Cars EMU Southern Electric Steam trains Bulleid Maunsell Drummond Stroudley Wainwright Drummond Herbert Walker Brighton Belle Pullman Car Blood & Custard Blood and Custard 1 2 3 4 5 Crimson Lake Cream CLC  model railway Southern Railway Southern Region British Rail SR BR(S) LBSCR LB&SCR LSWR LS&WR SECR SE&CR Railway Locomotives Carriages Returant Cars EMU Southern Electric Steam trains Bulleid Maunsell Drummond Stroudley Wainwright Drummond Herbert Walker Brighton Belle Pullman Car Blood & Custard Blood and Custard 1 2 3 4 5 Crimson Lake Cream CLC  model railway Southern Railway Southern Region British Rail SR BR(S) LBSCR LB&SCR LSWR LS&WR SECR SE&CR Railway Locomotives Carriages Returant Cars EMU Southern Electric Steam trains Bulleid Maunsell Drummond Stroudley Wainwright Drummond Herbert Walker Brighton Belle Pullman Car Blood & Custard Blood and Custard 1 2 3 4 5 Crimson Lake Cream CLC  model railway Southern Railway Southern Region British Rail SR BR(S) LBSCR LB&SCR LSWR LS&WR SECR SE&CR Railway Locomotives Carriages Returant Cars EMU Southern Electric Steam trains Bulleid Maunsell Drummond Stroudley Wainwright Drummond Herbert Walker Brighton Belle Pullman Car Blood & Custard Blood and Custard 1 2 3 4 5 Crimson Lake Cream CLC  model railway Southern Railway Southern Region British Rail SR BR(S) LBSCR LB&SCR LSWR LS&WR SECR SE&CR Railway Locomotives Carriages Returant Cars EMU Southern Electric Steam trains Bulleid Maunsell Drummond Stroudley Wainwright Drummond Herbert Walker Brighton Belle Pullman Car Blood & Custard Blood and Custard 1 2 3 4 5 Crimson Lake Cream CLC  model railway Southern Railway Southern Region British Rail SR BR(S) LBSCR LB&SCR LSWR LS&WR SECR SE&CR Railway Locomotives Carriages Returant Cars EMU Southern Electric Steam trains Bulleid Maunsell Drummond Stroudley Wainwright Drummond Herbert Walker Brighton Belle Pullman Car Blood & Custard Blood and Custard 1 2 3 4 5 Crimson Lake Cream CLC  model railway Southern Railway Southern Region British Rail SR BR(S) LBSCR LB&SCR LSWR LS&WR SECR SE&CR Railway Locomotives Carriages Returant Cars EMU Southern Electric Steam trains Bulleid Maunsell Drummond Stroudley Wainwright Drummond Herbert Walker Brighton Belle Pullman Car Blood & Custard Blood and Custard 1 2 3 4 5 Crimson Lake Cream CLC  model railway Southern Railway Southern Region British Rail SR BR(S) LBSCR LB&SCR LSWR LS&WR SECR SE&CR Railway Locomotives Carriages Returant Cars EMU Southern Electric Steam trains Bulleid Maunsell Drummond Stroudley Wainwright Drummond Herbert Walker Brighton Belle Pullman Car Blood & Custard Blood and Custard 1 2 3 4 5 Crimson Lake Cream CLC  model railway Southern Railway Southern Region British Rail SR BR(S) LBSCR LB&SCR LSWR LS&WR SECR SE&CR Railway Locomotives Carriages Returant Cars EMU Southern Electric Steam trains Bulleid Maunsell Drummond Stroudley Wainwright Drummond Herbert Walker Brighton Belle Pullman Car Blood & Custard Blood and Custard 1 2 3 4 5 Crimson Lake Cream CLC  model railway Southern Railway Southern Region British Rail SR BR(S) LBSCR LB&SCR LSWR LS&WR SECR SE&CR Railway Locomotives Carriages Returant Cars EMU Southern Electric Steam trains Bulleid Maunsell Drummond Stroudley Wainwright Drummond Herbert Walker Brighton Belle Pullman Car Blood & Custard Blood and Custard 1 2 3 4 5 Crimson Lake Cream CLC  model railway Southern Railway Southern Region British Rail SR BR(S) LBSCR LB&SCR LSWR LS&WR SECR SE&CR Railway Locomotives Carriages Returant Cars EMU Southern Electric Steam trains Bulleid Maunsell Drummond Stroudley Wainwright Drummond Herbert Walker Brighton Belle Pullman Car Blood & Custard Blood and Custard 1 2 3 4 5 Crimson Lake Cream CLC  model railway Southern Railway Southern Region British Rail SR BR(S) LBSCR LB&SCR LSWR LS&WR SECR SE&CR Railway Locomotives Carriages Returant Cars EMU Southern Electric Steam trains Bulleid Maunsell Drummond Stroudley Wainwright Drummond Herbert Walker Brighton Belle Pullman Car Blood & Custard Blood and Custard 1 2 3 4 5 Crimson Lake Cream CLC  model railway Southern Railway Southern Region British Rail SR BR(S) LBSCR LB&SCR LSWR LS&WR SECR SE&CR Railway Locomotives Carriages Returant Cars EMU Southern Electric Steam trains Bulleid Maunsell Drummond Stroudley Wainwright Drummond Herbert Walker Brighton Belle Pullman Car Blood & Custard Blood and Custard 1 2 3 4 5 Crimson Lake Cream CLC  model railway Southern Railway Southern Region British Rail SR BR(S) LBSCR LB&SCR LSWR LS&WR SECR SE&CR Railway Locomotives Carriages Returant Cars EMU Southern Electric Steam trains Bulleid Maunsell Drummond Stroudley Wainwright Drummond Herbert Walker Brighton Belle Pullman Car Blood & Custard Blood and Custard 1 2 3 4 5 Crimson Lake Cream CLC  model railway Southern Railway Southern Region British Rail SR BR(S) LBSCR LB&SCR LSWR LS&WR SECR SE&CR Railway Locomotives Carriages Returant Cars EMU Southern Electric Steam trains Bulleid Maunsell Drummond Stroudley Wainwright Drummond Herbert Walker Brighton Belle Pullman Car Blood & Custard Blood and Custard 1 2 3 4 5 Crimson Lake Cream CLC  model railway Southern Railway Southern Region British Rail SR BR(S) LBSCR LB&SCR LSWR LS&WR SECR SE&CR Railway Locomotives Carriages Returant Cars EMU Southern Electric Steam trains Bulleid Maunsell Drummond Stroudley Wainwright Drummond Herbert Walker Brighton Belle Pullman Car Blood & Custard Blood and Custard 1 2 3 4 5 Crimson Lake Cream CLC  model railway Southern Railway Southern Region British Rail SR BR(S) LBSCR LB&SCR LSWR LS&WR SECR SE&CR Railway Locomotives Carriages Returant Cars EMU Southern Electric Steam trains Bulleid Maunsell Drummond Stroudley Wainwright Drummond Herbert Walker Brighton Belle Pullman Car Blood & Custard Blood and Custard 1 2 3 4 5 Crimson Lake Cream CLC  model railway Southern Railway Southern Region British Rail SR BR(S) LBSCR LB&SCR LSWR LS&WR SECR SE&CR Railway Locomotives Carriages Returant Cars EMU Southern Electric Steam trains Bulleid Maunsell Drummond Stroudley Wainwright Drummond Herbert Walker Brighton Belle Pullman Car Blood & Custard Blood and Custard 1 2 3 4 5 Crimson Lake Cream CLC  model railway Southern Railway Southern Region British Rail SR BR(S) LBSCR LB&SCR LSWR LS&WR SECR SE&CR Railway Locomotives Carriages Returant Cars EMU Southern Electric Steam trains Bulleid Maunsell Drummond Stroudley Wainwright Drummond Herbert Walker Brighton Belle Pullman Car Blood & Custard Blood and Custard 1 2 3 4 5 Crimson Lake Cream CLC  model railway Southern Railway Southern Region British Rail SR BR(S) LBSCR LB&SCR LSWR LS&WR SECR SE&CR Railway Locomotives Carriages Returant Cars EMU Southern Electric Steam trains Bulleid Maunsell Drummond Stroudley Wainwright Drummond Herbert Walker Brighton Belle Pullman Car Blood & Custard Blood and Custard 1 2 3 4 5 Crimson Lake Cream CLC  model railway Southern Railway Southern Region British Rail SR BR(S) LBSCR LB&SCR LSWR LS&WR SECR SE&CR Railway Locomotives Carriages Returant Cars EMU Southern Electric Steam trains Bulleid Maunsell Drummond Stroudley Wainwright Drummond Herbert Walker Brighton Belle Pullman Car Blood & Custard Blood and Custard 1 2 3 4 5 Crimson Lake Cream CLC  model railway Southern Railway Southern Region British Rail SR BR(S) LBSCR LB&SCR LSWR LS&WR SECR SE&CR Railway Locomotives Carriages Returant Cars EMU Southern Electric Steam trains Bulleid Maunsell Drummond Stroudley Wainwright Drummond Herbert Walker Brighton Belle Pullman Car Blood & Custard Blood and Custard 1 2 3 4 5 Crimson Lake Cream CLC  model railway Southern Railway Southern Region British Rail SR BR(S) LBSCR LB&SCR LSWR LS&WR SECR SE&CR Railway Locomotives Carriages Returant Cars EMU Southern Electric Steam trains Bulleid Maunsell Drummond Stroudley Wainwright Drummond Herbert Walker Brighton Belle Pullman Car Blood & Custard Blood and Custard 1 2 3 4 5 Crimson Lake Cream CLC  model railway Southern Railway Southern Region British Rail SR BR(S) LBSCR LB&SCR LSWR LS&WR SECR SE&CR Railway Locomotives Carriages Returant Cars EMU Southern Electric Steam trains Bulleid Maunsell Drummond Stroudley Wainwright Drummond Herbert Walker Brighton Belle Pullman Car Blood & Custard Blood and Custard 1 2 3 4 5 Crimson Lake Cream CLC  model railway Southern Railway Southern Region British Rail SR BR(S) LBSCR LB&SCR LSWR LS&WR SECR SE&CR Railway Locomotives Carriages Returant Cars EMU Southern Electric Steam trains Bulleid Maunsell Drummond Stroudley Wainwright Drummond Herbert Walker Brighton Belle Pullman Car Blood & Custard Blood and Custard 1 2 3 4 5 Crimson Lake Cream CLC  model railway Southern Railway Southern Region British Rail SR BR(S) LBSCR LB&SCR LSWR LS&WR SECR SE&CR Railway Locomotives Carriages Returant Cars EMU Southern Electric Steam trains Bulleid Maunsell Drummond Stroudley Wainwright Drummond Herbert Walker Brighton Belle Pullman Car Blood & Custard Blood and Custard 1 2 3 4 5 Crimson Lake Cream CLC  model railway Southern Railway Southern Region British Rail SR BR(S) LBSCR LB&SCR LSWR LS&WR SECR SE&CR Railway Locomotives Carriages Returant Cars EMU Southern Electric Steam trains Bulleid Maunsell Drummond Stroudley Wainwright Drummond Herbert Walker Brighton Belle Pullman Car Blood & Custard Blood and Custard 1 2 3 4 5 Crimson Lake Cream CLC  model railway Southern Railway Southern Region British Rail SR BR(S) LBSCR LB&SCR LSWR LS&WR SECR SE&CR Railway Locomotives Carriages Returant Cars EMU Southern Electric Steam trains Bulleid Maunsell Drummond Stroudley Wainwright Drummond Herbert Walker Brighton Belle Pullman Car Blood & Custard Blood and Custard 1 2 3 4 5 Crimson Lake Cream CLC  model railway Southern Railway Southern Region British Rail SR BR(S) LBSCR LB&SCR LSWR LS&WR SECR SE&CR Railway Locomotives Carriages Returant Cars EMU Southern Electric Steam trains Bulleid Maunsell Drummond Stroudley Wainwright Drummond Herbert Walker Brighton Belle Pullman Car Blood & Custard Blood and Custard 1 2 3 4 5 Crimson Lake Cream CLC  model railway Southern Railway Southern Region British Rail SR BR(S) LBSCR LB&SCR LSWR LS&WR SECR SE&CR Railway Locomotives Carriages Returant Cars EMU Southern Electric Steam trains Bulleid Maunsell Drummond Stroudley Wainwright Drummond Herbert Walker Brighton Belle Pullman Car Blood & Custard Blood and Custard 1 2 3 4 5 Crimson Lake Cream CLC  model railway Southern Railway Southern Region British Rail SR BR(S) LBSCR LB&SCR LSWR LS&WR SECR SE&CR Railway Locomotives Carriages Returant Cars EMU Southern Electric Steam trains Bulleid Maunsell Drummond Stroudley Wainwright Drummond Herbert Walker Brighton Belle Pullman Car Blood & Custard Blood and Custard 1 2 3 4 5 Crimson Lake Cream CLC  model railway Southern Railway Southern Region British Rail SR BR(S) LBSCR LB&SCR LSWR LS&WR SECR SE&CR Railway Locomotives Carriages Returant Cars EMU Southern Electric Steam trains Bulleid Maunsell Drummond Stroudley Wainwright Drummond Herbert Walker Brighton Belle Pullman Car Blood & Custard Blood and Custard 1 2 3 4 5 Crimson Lake Cream CLC  model railway Southern Railway Southern Region British Rail SR BR(S) LBSCR LB&SCR LSWR LS&WR SECR SE&CR Railway Locomotives Carriages Returant Cars EMU Southern Electric Steam trains Bulleid Maunsell Drummond Stroudley Wainwright Drummond Herbert Walker Brighton Belle Pullman Car Blood & Custard Blood and Custard 1 2 3 4 5 Crimson Lake Cream CLC  model railway Southern Railway Southern Region British Rail SR BR(S) LBSCR LB&SCR LSWR LS&WR SECR SE&CR Railway Locomotives Carriages Returant Cars EMU Southern Electric Steam trains Bulleid Maunsell Drummond Stroudley Wainwright Drummond Herbert Walker Brighton Belle Pullman Car Blood & Custard Blood and Custard 1 2 3 4 5 Crimson Lake Cream CLC  model railway Southern Railway Southern Region British Rail SR BR(S) LBSCR LB&SCR LSWR LS&WR SECR SE&CR Railway Locomotives Carriages Returant Cars EMU Southern Electric Steam trains Bulleid Maunsell Drummond Stroudley Wainwright Drummond Herbert Walker Brighton Belle Pullman Car Blood & Custard Blood and Custard 1 2 3 4 5 Crimson Lake Cream CLC  model railway Southern Railway Southern Region British Rail SR BR(S) LBSCR LB&SCR LSWR LS&WR SECR SE&CR Railway Locomotives Carriages Returant Cars EMU Southern Electric Steam trains Bulleid Maunsell Drummond Stroudley Wainwright Drummond Herbert Walker Brighton Belle Pullman Car Blood & Custard Blood and Custard 1 2 3 4 5 Crimson Lake Cream CLC  model railway Southern Railway Southern Region British Rail SR BR(S) LBSCR LB&SCR LSWR LS&WR SECR SE&CR Railway Locomotives Carriages Returant Cars EMU Southern Electric Steam trains Bulleid Maunsell Drummond Stroudley Wainwright Drummond Herbert Walker Brighton Belle Pullman Car Blood & Custard Blood and Custard 1 2 3 4 5 Crimson Lake Cream CLC  model railway Southern Railway Southern Region British Rail SR BR(S) LBSCR LB&SCR LSWR LS&WR SECR SE&CR Railway Locomotives Carriages Returant Cars EMU Southern Electric Steam trains Bulleid Maunsell Drummond Stroudley Wainwright Drummond Herbert Walker Brighton Belle Pullman Car Blood & Custard Blood and Custard 1 2 3 4 5 Crimson Lake Cream CLC  model railway Southern Railway Southern Region British Rail SR BR(S) LBSCR LB&SCR LSWR LS&WR SECR SE&CR Railway Locomotives Carriages Returant Cars EMU Southern Electric Steam trains Bulleid Maunsell Drummond Stroudley Wainwright Drummond Herbert Walker Brighton Belle Pullman Car Blood & Custard Blood and Custard 1 2 3 4 5 Crimson Lake Cream CLC  model railway Southern Railway Southern Region British Rail SR BR(S) LBSCR LB&SCR LSWR LS&WR SECR SE&CR Railway Locomotives Carriages Returant Cars EMU Southern Electric Steam trains Bulleid Maunsell Drummond Stroudley Wainwright Drummond Herbert Walker Brighton Belle Pullman Car Blood & Custard Blood and Custard 1 2 3 4 5 Crimson Lake Cream CLC  model railway Southern Railway Southern Region British Rail SR BR(S) LBSCR LB&SCR LSWR LS&WR SECR SE&CR Railway Locomotives Carriages Returant Cars EMU Southern Electric Steam trains Bulleid Maunsell Drummond Stroudley Wainwright Drummond Herbert Walker Brighton Belle Pullman Car Blood & Custard Blood and Custard 1 2 3 4 5 Crimson Lake Cream CLC  model railway Southern Railway Southern Region British Rail SR BR(S) LBSCR LB&SCR LSWR LS&WR SECR SE&CR Railway Locomotives Carriages Returant Cars EMU Southern Electric Steam trains Bulleid Maunsell Drummond Stroudley Wainwright Drummond Herbert Walker Brighton Belle Pullman Car Blood & Custard Blood and Custard 1 2 3 4 5 Crimson Lake Cream CLC  model railway Southern Railway Southern Region British Rail SR BR(S) LBSCR LB&SCR LSWR LS&WR SECR SE&CR Railway Locomotives Carriages Returant Cars EMU Southern Electric Steam trains Bulleid Maunsell Drummond Stroudley Wainwright Drummond Herbert Walker Brighton Belle Pullman Car Blood & Custard Blood and Custard 1 2 3 4 5 Crimson Lake Cream CLC  model railway Southern Railway Southern Region British Rail SR BR(S) LBSCR LB&SCR LSWR LS&WR SECR SE&CR Railway Locomotives Carriages Returant Cars EMU Southern Electric Steam trains Bulleid Maunsell Drummond Stroudley Wainwright Drummond Herbert Walker Brighton Belle Pullman Car Blood & Custard Blood and Custard 1 2 3 4 5 Crimson Lake Cream CLC  model railway Southern Railway Southern Region British Rail SR BR(S) LBSCR LB&SCR LSWR LS&WR SECR SE&CR Railway Locomotives Carriages Returant Cars EMU Southern Electric Steam trains Bulleid Maunsell Drummond Stroudley Wainwright Drummond Herbert Walker Brighton Belle Pullman Car Blood & Custard Blood and Custard 1 2 3 4 5 Crimson Lake Cream CLC  model railway Southern Railway Southern Region British Rail SR BR(S) LBSCR LB&SCR LSWR LS&WR SECR SE&CR Railway Locomotives Carriages Returant Cars EMU Southern Electric Steam trains Bulleid Maunsell Drummond Stroudley Wainwright Drummond Herbert Walker Brighton Belle Pullman Car Blood & Custard Blood and Custard 1 2 3 4 5 Crimson Lake Cream CLC  model railway Southern Railway Southern Region British Rail SR BR(S) LBSCR LB&SCR LSWR LS&WR SECR SE&CR Railway Locomotives Carriages Returant Cars EMU Southern Electric Steam trains Bulleid Maunsell Drummond Stroudley Wainwright Drummond Herbert Walker Brighton Belle Pullman Car Blood & Custard Blood and Custard 1 2 3 4 5 Crimson Lake Cream CLC  model railway Southern Railway Southern Region British Rail SR BR(S) LBSCR LB&SCR LSWR LS&WR SECR SE&CR Railway Locomotives Carriages Returant Cars EMU Southern Electric Steam trains Bulleid Maunsell Drummond Stroudley Wainwright Drummond Herbert Walker Brighton Belle Pullman Car Blood & Custard Blood and Custard 1 2 3 4 5 Crimson Lake Cream CLC  model railway Southern Railway Southern Region British Rail SR BR(S) LBSCR LB&SCR LSWR LS&WR SECR SE&CR Railway Locomotives Carriages Returant Cars EMU Southern Electric Steam trains Bulleid Maunsell Drummond Stroudley Wainwright Drummond Herbert Walker Brighton Belle Pullman Car Blood & Custard Blood and Custard 1 2 3 4 5 Crimson Lake Cream CLC  model railway Southern Railway Southern Region British Rail SR BR(S) LBSCR LB&SCR LSWR LS&WR SECR SE&CR Railway Locomotives Carriages Returant Cars EMU Southern Electric Steam trains Bulleid Maunsell Drummond Stroudley Wainwright Drummond Herbert Walker Brighton Belle Pullman Car Blood & Custard Blood and Custard 1 2 3 4 5 Crimson Lake Cream CLC  model railway Southern Railway Southern Region British Rail SR BR(S) LBSCR LB&SCR LSWR LS&WR SECR SE&CR Railway Locomotives Carriages Returant Cars EMU Southern Electric Steam trains Bulleid Maunsell Drummond Stroudley Wainwright Drummond Herbert Walker Brighton Belle Pullman Car Blood & Custard Blood and Custard 1 2 3 4 5 Crimson Lake Cream CLC  model railway Southern Railway Southern Region British Rail SR BR(S) LBSCR LB&SCR LSWR LS&WR SECR SE&CR Railway Locomotives Carriages Returant Cars EMU Southern Electric Steam trains Bulleid Maunsell Drummond Stroudley Wainwright Drummond Herbert Walker Brighton Belle Pullman Car Blood & Custard Blood and Custard 1 2 3 4 5 Crimson Lake Cream CLC  model railway Southern Railway Southern Region British Rail SR BR(S) LBSCR LB&SCR LSWR LS&WR SECR SE&CR Railway Locomotives Carriages Returant Cars EMU Southern Electric Steam trains Bulleid Maunsell Drummond Stroudley Wainwright Drummond Herbert Walker Brighton Belle Pullman Car Blood & Custard Blood and Custard 1 2 3 4 5 Crimson Lake Cream CLC  model railway Southern Railway Southern Region British Rail SR BR(S) LBSCR LB&SCR LSWR LS&WR SECR SE&CR Railway Locomotives Carriages Returant Cars EMU Southern Electric Steam trains Bulleid Maunsell Drummond Stroudley Wainwright Drummond Herbert Walker Brighton Belle Pullman Car Blood & Custard Blood and Custard 1 2 3 4 5 Crimson Lake Cream CLC  model railway Southern Railway Southern Region British Rail SR BR(S) LBSCR LB&SCR LSWR LS&WR SECR SE&CR Railway Locomotives Carriages Returant Cars EMU Southern Electric Steam trains Bulleid Maunsell Drummond Stroudley Wainwright Drummond Herbert Walker Brighton Belle Pullman Car Blood & Custard Blood and Custard 1 2 3 4 5 Crimson Lake Cream CLC  model railway Southern Railway Southern Region British Rail SR BR(S) LBSCR LB&SCR LSWR LS&WR SECR SE&CR Railway Locomotives Carriages Returant Cars EMU Southern Electric Steam trains Bulleid Maunsell Drummond Stroudley Wainwright Drummond Herbert Walker Brighton Belle Pullman Car Blood & Custard Blood and Custard 1 2 3 4 5 Crimson Lake Cream CLC  model railway Southern Railway Southern Region British Rail SR BR(S) LBSCR LB&SCR LSWR LS&WR SECR SE&CR Railway Locomotives Carriages Returant Cars EMU Southern Electric Steam trains Bulleid Maunsell Drummond Stroudley Wainwright Drummond Herbert Walker Brighton Belle Pullman Car Blood & Custard Blood and Custard 1 2 3 4 5 Crimson Lake Cream CLC  model railway Southern Railway Southern Region British Rail SR BR(S) LBSCR LB&SCR LSWR LS&WR SECR SE&CR Railway Locomotives Carriages Returant Cars EMU Southern Electric Steam trains Bulleid Maunsell Drummond Stroudley Wainwright Drummond Herbert Walker Brighton Belle Pullman Car Blood & Custard Blood and Custard 1 2 3 4 5 Crimson Lake Cream CLC  model railway Southern Railway Southern Region British Rail SR BR(S) LBSCR LB&SCR LSWR LS&WR SECR SE&CR Railway Locomotives Carriages Returant Cars EMU Southern Electric Steam trains Bulleid Maunsell Drummond Stroudley Wainwright Drummond Herbert Walker Brighton Belle Pullman Car Blood & Custard Blood and Custard 1 2 3 4 5 Crimson Lake Cream CLC  model railway Southern Railway Southern Region British Rail SR BR(S) LBSCR LB&SCR LSWR LS&WR SECR SE&CR Railway Locomotives Carriages Returant Cars EMU Southern Electric Steam trains Bulleid Maunsell Drummond Stroudley Wainwright Drummond Herbert Walker Brighton Belle Pullman Car Blood & Custard Blood and Custard 1 2 3 4 5 Crimson Lake Cream CLC  model railway Southern Railway Southern Region British Rail SR BR(S) LBSCR LB&SCR LSWR LS&WR SECR SE&CR Railway Locomotives Carriages Returant Cars EMU Southern Electric Steam trains Bulleid Maunsell Drummond Stroudley Wainwright Drummond Herbert Walker Brighton Belle Pullman Car Blood & Custard Blood and Custard 1 2 3 4 5 Crimson Lake Cream CLC  model railway Southern Railway Southern Region British Rail SR BR(S) LBSCR LB&SCR LSWR LS&WR SECR SE&CR Railway Locomotives Carriages Returant Cars EMU Southern Electric Steam trains Bulleid Maunsell Drummond Stroudley Wainwright Drummond Herbert Walker Brighton Belle Pullman Car Blood & Custard Blood and Custard 1 2 3 4 5 Crimson Lake Cream CLC  model railway Southern Railway Southern Region British Rail SR BR(S) LBSCR LB&SCR LSWR LS&WR SECR SE&CR Railway Locomotives Carriages Returant Cars EMU Southern Electric Steam trains Bulleid Maunsell Drummond Stroudley Wainwright Drummond Herbert Walker Brighton Belle Pullman Car Blood & Custard Blood and Custard 1 2 3 4 5 Crimson Lake Cream CLC  model railway Southern Railway Southern Region British Rail SR BR(S) LBSCR LB&SCR LSWR LS&WR SECR SE&CR Railway Locomotives Carriages Returant Cars EMU Southern Electric Steam trains Bulleid Maunsell Drummond Stroudley Wainwright Drummond Herbert Walker Brighton Belle Pullman Car Blood & Custard Blood and Custard 1 2 3 4 5 Crimson Lake Cream CLC  model railway Southern Railway Southern Region British Rail SR BR(S) LBSCR LB&SCR LSWR LS&WR SECR SE&CR Railway Locomotives Carriages Returant Cars EMU Southern Electric Steam trains Bulleid Maunsell Drummond Stroudley Wainwright Drummond Herbert Walker Brighton Belle Pullman Car Blood & Custard Blood and Custard 1 2 3 4 5 Crimson Lake Cream CLC  model railway Southern Railway Southern Region British Rail SR BR(S) LBSCR LB&SCR LSWR LS&WR SECR SE&CR Railway Locomotives Carriages Returant Cars EMU Southern Electric Steam trains Bulleid Maunsell Drummond Stroudley Wainwright Drummond Herbert Walker Brighton Belle Pullman Car Blood & Custard Blood and Custard 1 2 3 4 5 Crimson Lake Cream CLC  model railway Southern Railway Southern Region British Rail SR BR(S) LBSCR LB&SCR LSWR LS&WR SECR SE&CR Railway Locomotives Carriages Returant Cars EMU Southern Electric Steam trains Bulleid Maunsell Drummond Stroudley Wainwright Drummond Herbert Walker Brighton Belle Pullman Car Blood & Custard Blood and Custard 1 2 3 4 5 Crimson Lake Cream CLC  model railway Southern Railway Southern Region British Rail SR BR(S) LBSCR LB&SCR LSWR LS&WR SECR SE&CR Railway Locomotives Carriages Returant Cars EMU Southern Electric Steam trains Bulleid Maunsell Drummond Stroudley Wainwright Drummond Herbert Walker Brighton Belle Pullman Car Blood & Custard Blood and Custard 1 2 3 4 5 Crimson Lake Cream CLC  model railway Southern Railway Southern Region British Rail SR BR(S) LBSCR LB&SCR LSWR LS&WR SECR SE&CR Railway Locomotives Carriages Returant Cars EMU Southern Electric Steam trains Bulleid Maunsell Drummond Stroudley Wainwright Drummond Herbert Walker Brighton Belle Pullman Car Blood & Custard Blood and Custard 1 2 3 4 5 Crimson Lake Cream CLC  model railway Southern Railway Southern Region British Rail SR BR(S) LBSCR LB&SCR LSWR LS&WR SECR SE&CR Railway Locomotives Carriages Returant Cars EMU Southern Electric Steam trains Bulleid Maunsell Drummond Stroudley Wainwright Drummond Herbert Walker Brighton Belle Pullman Car Blood & Custard Blood and Custard 1 2 3 4 5 Crimson Lake Cream CLC  model railway Southern Railway Southern Region British Rail SR BR(S) LBSCR LB&SCR LSWR LS&WR SECR SE&CR Railway Locomotives Carriages Returant Cars EMU Southern Electric Steam trains Bulleid Maunsell Drummond Stroudley Wainwright Drummond Herbert Walker Brighton Belle Pullman Car Blood & Custard Blood and Custard 1 2 3 4 5 Crimson Lake Cream CLC  model railway Southern Railway Southern Region British Rail SR BR(S) LBSCR LB&SCR LSWR LS&WR SECR SE&CR Railway Locomotives Carriages Returant Cars EMU Southern Electric Steam trains Bulleid Maunsell Drummond Stroudley Wainwright Drummond Herbert Walker Brighton Belle Pullman Car Blood & Custard Blood and Custard 1 2 3 4 5 Crimson Lake Cream CLC  model railway Southern Railway Southern Region British Rail SR BR(S) LBSCR LB&SCR LSWR LS&WR SECR SE&CR Railway Locomotives Carriages Returant Cars EMU Southern Electric Steam trains Bulleid Maunsell Drummond Stroudley Wainwright Drummond Herbert Walker Brighton Belle Pullman Car Blood & Custard Blood and Custard 1 2 3 4 5 Crimson Lake Cream CLC  model railway Southern Railway Southern Region British Rail SR BR(S) LBSCR LB&SCR LSWR LS&WR SECR SE&CR Railway Locomotives Carriages Returant Cars EMU Southern Electric Steam trains Bulleid Maunsell Drummond Stroudley Wainwright Drummond Herbert Walker Brighton Belle Pullman Car Blood & Custard Blood and Custard 1 2 3 4 5 Crimson Lake Cream CLC  model railway Southern Railway Southern Region British Rail SR BR(S) LBSCR LB&SCR LSWR LS&WR SECR SE&CR Railway Locomotives Carriages Returant Cars EMU Southern Electric Steam trains Bulleid Maunsell Drummond Stroudley Wainwright Drummond Herbert Walker Brighton Belle Pullman Car Blood & Custard Blood and Custard 1 2 3 4 5 Crimson Lake Cream CLC  model railway Southern Railway Southern Region British Rail SR BR(S) LBSCR LB&SCR LSWR LS&WR SECR SE&CR Railway Locomotives Carriages Returant Cars EMU Southern Electric Steam trains Bulleid Maunsell Drummond Stroudley Wainwright Drummond Herbert Walker Brighton Belle Pullman Car Blood & Custard Blood and Custard 1 2 3 4 5 Crimson Lake Cream CLC  model railway Southern Railway Southern Region British Rail SR BR(S) LBSCR LB&SCR LSWR LS&WR SECR SE&CR Railway Locomotives Carriages Returant Cars EMU Southern Electric Steam trains Bulleid Maunsell Drummond Stroudley Wainwright Drummond Herbert Walker Brighton Belle Pullman Car Blood & Custard Blood and Custard 1 2 3 4 5 Crimson Lake Cream CLC  model railway Southern Railway Southern Region British Rail SR BR(S) LBSCR LB&SCR LSWR LS&WR SECR SE&CR Railway Locomotives Carriages Returant Cars EMU Southern Electric Steam trains Bulleid Maunsell Drummond Stroudley Wainwright Drummond Herbert Walker Brighton Belle Pullman Car Blood & Custard Blood and Custard 1 2 3 4 5 Crimson Lake Cream CLC  model railway Southern Railway Southern Region British Rail SR BR(S) LBSCR LB&SCR LSWR LS&WR SECR SE&CR Railway Locomotives Carriages Returant Cars EMU Southern Electric Steam trains Bulleid Maunsell Drummond Stroudley Wainwright Drummond Herbert Walker Brighton Belle Pullman Car Blood & Custard Blood and Custard 1 2 3 4 5 Crimson Lake Cream CLC  model railway Southern Railway Southern Region British Rail SR BR(S) LBSCR LB&SCR LSWR LS&WR SECR SE&CR Railway Locomotives Carriages Returant Cars EMU Southern Electric Steam trains Bulleid Maunsell Drummond Stroudley Wainwright Drummond Herbert Walker Brighton Belle Pullman Car Blood & Custard Blood and Custard 1 2 3 4 5 Crimson Lake Cream CLC  model railway Southern Railway Southern Region British Rail SR BR(S) LBSCR LB&SCR LSWR LS&WR SECR SE&CR Railway Locomotives Carriages Returant Cars EMU Southern Electric Steam trains Bulleid Maunsell Drummond Stroudley Wainwright Drummond Herbert Walker Brighton Belle Pullman Car Blood & Custard Blood and Custard 1 2 3 4 5 Crimson Lake Cream CLC  model railway Southern Railway Southern Region British Rail SR BR(S) LBSCR LB&SCR LSWR LS&WR SECR SE&CR Railway Locomotives Carriages Returant Cars EMU Southern Electric Steam trains Bulleid Maunsell Drummond Stroudley Wainwright Drummond Herbert Walker Brighton Belle Pullman Car Blood & Custard Blood and Custard 1 2 3 4 5 Crimson Lake Cream CLC  model railway Southern Railway Southern Region British Rail SR BR(S) LBSCR LB&SCR LSWR LS&WR SECR SE&CR Railway Locomotives Carriages Returant Cars EMU Southern Electric Steam trains Bulleid Maunsell Drummond Stroudley Wainwright Drummond Herbert Walker Brighton Belle Pullman Car Blood & Custard Blood and Custard 1 2 3 4 5 Crimson Lake Cream CLC  model railway Southern Railway Southern Region British Rail SR BR(S) LBSCR LB&SCR LSWR LS&WR SECR SE&CR Railway Locomotives Carriages Returant Cars EMU Southern Electric Steam trains Bulleid Maunsell Drummond Stroudley Wainwright Drummond Herbert Walker Brighton Belle Pullman Car Blood & Custard Blood and Custard 1 2 3 4 5 Crimson Lake Cream CLC  model railway Southern Railway Southern Region British Rail SR BR(S) LBSCR LB&SCR LSWR LS&WR SECR SE&CR Railway Locomotives Carriages Returant Cars EMU Southern Electric Steam trains Bulleid Maunsell Drummond Stroudley Wainwright Drummond Herbert Walker Brighton Belle Pullman Car Blood & Custard Blood and Custard 1 2 3 4 5 Crimson Lake Cream CLC  model railway Southern Railway Southern Region British Rail SR BR(S) LBSCR LB&SCR LSWR LS&WR SECR SE&CR Railway Locomotives Carriages Returant Cars EMU Southern Electric Steam trains Bulleid Maunsell Drummond Stroudley Wainwright Drummond Herbert Walker Brighton Belle Pullman Car Blood & Custard Blood and Custard 1 2 3 4 5 Crimson Lake Cream CLC  model railway Southern Railway Southern Region British Rail SR BR(S) LBSCR LB&SCR LSWR LS&WR SECR SE&CR Railway Locomotives Carriages Returant Cars EMU Southern Electric Steam trains Bulleid Maunsell Drummond Stroudley Wainwright Drummond Herbert Walker Brighton Belle Pullman Car Blood & Custard Blood and Custard 1 2 3 4 5 Crimson Lake Cream CLC  model railway Southern Railway Southern Region British Rail SR BR(S) LBSCR LB&SCR LSWR LS&WR SECR SE&CR Railway Locomotives Carriages Returant Cars EMU Southern Electric Steam trains Bulleid Maunsell Drummond Stroudley Wainwright Drummond Herbert Walker Brighton Belle Pullman Car Blood & Custard Blood and Custard 1 2 3 4 5 Crimson Lake Cream CLC  model railway Southern Railway Southern Region British Rail SR BR(S) LBSCR LB&SCR LSWR LS&WR SECR SE&CR Railway Locomotives Carriages Returant Cars EMU Southern Electric Steam trains Bulleid Maunsell Drummond Stroudley Wainwright Drummond Herbert Walker Brighton Belle Pullman Car Blood & Custard Blood and Custard 1 2 3 4 5 Crimson Lake Cream CLC  model railway Southern Railway Southern Region British Rail SR BR(S) LBSCR LB&SCR LSWR LS&WR SECR SE&CR Railway Locomotives Carriages Returant Cars EMU Southern Electric Steam trains Bulleid Maunsell Drummond Stroudley Wainwright Drummond Herbert Walker Brighton Belle Pullman Car Blood & Custard Blood and Custard 1 2 3 4 5 Crimson Lake Cream CLC  model railway Southern Railway Southern Region British Rail SR BR(S) LBSCR LB&SCR LSWR LS&WR SECR SE&CR Railway Locomotives Carriages Returant Cars EMU Southern Electric Steam trains Bulleid Maunsell Drummond Stroudley Wainwright Drummond Herbert Walker Brighton Belle Pullman Car Blood & Custard Blood and Custard 1 2 3 4 5 Crimson Lake Cream CLC  model railway Southern Railway Southern Region British Rail SR BR(S) LBSCR LB&SCR LSWR LS&WR SECR SE&CR Railway Locomotives Carriages Returant Cars EMU Southern Electric Steam trains Bulleid Maunsell Drummond Stroudley Wainwright Drummond Herbert Walker Brighton Belle Pullman Car Blood & Custard Blood and Custard 1 2 3 4 5 Crimson Lake Cream CLC  model railway Southern Railway Southern Region British Rail SR BR(S) LBSCR LB&SCR LSWR LS&WR SECR SE&CR Railway Locomotives Carriages Returant Cars EMU Southern Electric Steam trains Bulleid Maunsell Drummond Stroudley Wainwright Drummond Herbert Walker Brighton Belle Pullman Car Blood & Custard Blood and Custard 1 2 3 4 5 Crimson Lake Cream CLC  model railway Southern Railway Southern Region British Rail SR BR(S) LBSCR LB&SCR LSWR LS&WR SECR SE&CR Railway Locomotives Carriages Returant Cars EMU Southern Electric Steam trains Bulleid Maunsell Drummond Stroudley Wainwright Drummond Herbert Walker Brighton Belle Pullman Car Blood & Custard Blood and Custard 1 2 3 4 5 Crimson Lake Cream CLC  model railway Southern Railway Southern Region British Rail SR BR(S) LBSCR LB&SCR LSWR LS&WR SECR SE&CR Railway Locomotives Carriages Returant Cars EMU Southern Electric Steam trains Bulleid Maunsell Drummond Stroudley Wainwright Drummond Herbert Walker Brighton Belle Pullman Car Blood & Custard Blood and Custard 1 2 3 4 5 Crimson Lake Cream CLC  model railway Southern Railway Southern Region British Rail SR BR(S) LBSCR LB&SCR LSWR LS&WR SECR SE&CR Railway Locomotives Carriages Returant Cars EMU Southern Electric Steam trains Bulleid Maunsell Drummond Stroudley Wainwright Drummond Herbert Walker Brighton Belle Pullman Car Blood & Custard Blood and Custard 1 2 3 4 5 Crimson Lake Cream CLC  model railway Southern Railway Southern Region British Rail SR BR(S) LBSCR LB&SCR LSWR LS&WR SECR SE&CR Railway Locomotives Carriages Returant Cars EMU Southern Electric Steam trains Bulleid Maunsell Drummond Stroudley Wainwright Drummond Herbert Walker Brighton Belle Pullman Car Blood & Custard Blood and Custard 1 2 3 4 5 Crimson Lake Cream CLC  model railway Southern Railway Southern Region British Rail SR BR(S) LBSCR LB&SCR LSWR LS&WR SECR SE&CR Railway Locomotives Carriages Returant Cars EMU Southern Electric Steam trains Bulleid Maunsell Drummond Stroudley Wainwright Drummond Herbert Walker Brighton Belle Pullman Car Blood & Custard Blood and Custard 1 2 3 4 5 Crimson Lake Cream CLC  model railway Southern Railway Southern Region British Rail SR BR(S) LBSCR LB&SCR LSWR LS&WR SECR SE&CR Railway Locomotives Carriages Returant Cars EMU Southern Electric Steam trains Bulleid Maunsell Drummond Stroudley Wainwright Drummond Herbert Walker Brighton Belle Pullman Car Blood & Custard Blood and Custard 1 2 3 4 5 Crimson Lake Cream CLC  model railway Southern Railway Southern Region British Rail SR BR(S) LBSCR LB&SCR LSWR LS&WR SECR SE&CR Railway Locomotives Carriages Returant Cars EMU Southern Electric Steam trains Bulleid Maunsell Drummond Stroudley Wainwright Drummond Herbert Walker Brighton Belle Pullman Car Blood & Custard Blood and Custard 1 2 3 4 5 Crimson Lake Cream CLC  model railway Southern Railway Southern Region British Rail SR BR(S) LBSCR LB&SCR LSWR LS&WR SECR SE&CR Railway Locomotives Carriages Returant Cars EMU Southern Electric Steam trains Bulleid Maunsell Drummond Stroudley Wainwright Drummond Herbert Walker Brighton Belle Pullman Car Blood & Custard Blood and Custard 1 2 3 4 5 Crimson Lake Cream CLC  model railway Southern Railway Southern Region British Rail SR BR(S) LBSCR LB&SCR LSWR LS&WR SECR SE&CR Railway Locomotives Carriages Returant Cars EMU Southern Electric Steam trains Bulleid Maunsell Drummond Stroudley Wainwright Drummond Herbert Walker Brighton Belle Pullman Car Blood & Custard Blood and Custard 1 2 3 4 5 Crimson Lake Cream CLC  model railway Southern Railway Southern Region British Rail SR BR(S) LBSCR LB&SCR LSWR LS&WR SECR SE&CR Railway Locomotives Carriages Returant Cars EMU Southern Electric Steam trains Bulleid Maunsell Drummond Stroudley Wainwright Drummond Herbert Walker Brighton Belle Pullman Car Blood & Custard Blood and Custard 1 2 3 4 5 Crimson Lake Cream CLC  model railway Southern Railway Southern Region British Rail SR BR(S) LBSCR LB&SCR LSWR LS&WR SECR SE&CR Railway Locomotives Carriages Returant Cars EMU Southern Electric Steam trains Bulleid Maunsell Drummond Stroudley Wainwright Drummond Herbert Walker Brighton Belle Pullman Car Blood & Custard Blood and Custard 1 2 3 4 5 Crimson Lake Cream CLC  model railway Southern Railway Southern Region British Rail SR BR(S) LBSCR LB&SCR LSWR LS&WR SECR SE&CR Railway Locomotives Carriages Returant Cars EMU Southern Electric Steam trains Bulleid Maunsell Drummond Stroudley Wainwright Drummond Herbert Walker Brighton Belle Pullman Car Blood & Custard Blood and Custard 1 2 3 4 5 Crimson Lake Cream CLC  model railway Southern Railway Southern Region British Rail SR BR(S) LBSCR LB&SCR LSWR LS&WR SECR SE&CR Railway Locomotives Carriages Returant Cars EMU Southern Electric Steam trains Bulleid Maunsell Drummond Stroudley Wainwright Drummond Herbert Walker Brighton Belle Pullman Car Blood & Custard Blood and Custard 1 2 3 4 5 Crimson Lake Cream CLC  model railway Southern Railway Southern Region British Rail SR BR(S) LBSCR LB&SCR LSWR LS&WR SECR SE&CR Railway Locomotives Carriages Returant Cars EMU Southern Electric Steam trains Bulleid Maunsell Drummond Stroudley Wainwright Drummond Herbert Walker Brighton Belle Pullman Car Blood & Custard Blood and Custard 1 2 3 4 5 Crimson Lake Cream CLC  model railway Southern Railway Southern Region British Rail SR BR(S) LBSCR LB&SCR LSWR LS&WR SECR SE&CR Railway Locomotives Carriages Returant Cars EMU Southern Electric Steam trains Bulleid Maunsell Drummond Stroudley Wainwright Drummond Herbert Walker Brighton Belle Pullman Car Blood & Custard Blood and Custard 1 2 3 4 5 Crimson Lake Cream CLC  model railway Southern Railway Southern Region British Rail SR BR(S) LBSCR LB&SCR LSWR LS&WR SECR SE&CR Railway Locomotives Carriages Returant Cars EMU Southern Electric Steam trains Bulleid Maunsell Drummond Stroudley Wainwright Drummond Herbert Walker Brighton Belle Pullman Car Blood & Custard Blood and Custard 1 2 3 4 5 Crimson Lake Cream CLC  model railway Southern Railway Southern Region British Rail SR BR(S) LBSCR LB&SCR LSWR LS&WR SECR SE&CR Railway Locomotives Carriages Returant Cars EMU Southern Electric Steam trains Bulleid Maunsell Drummond Stroudley Wainwright Drummond Herbert Walker Brighton Belle Pullman Car Blood & Custard Blood and Custard 1 2 3 4 5 Crimson Lake Cream CLC  model railway Southern Railway Southern Region British Rail SR BR(S) LBSCR LB&SCR LSWR LS&WR SECR SE&CR Railway Locomotives Carriages Returant Cars EMU Southern Electric Steam trains Bulleid Maunsell Drummond Stroudley Wainwright Drummond Herbert Walker Brighton Belle Pullman Car Blood & Custard Blood and Custard 1 2 3 4 5 Crimson Lake Cream CLC  model railway Southern Railway Southern Region British Rail SR BR(S) LBSCR LB&SCR LSWR LS&WR SECR SE&CR Railway Locomotives Carriages Returant Cars EMU Southern Electric Steam trains Bulleid Maunsell Drummond Stroudley Wainwright Drummond Herbert Walker Brighton Belle Pullman Car Blood & Custard Blood and Custard 1 2 3 4 5 Crimson Lake Cream CLC  model railway Southern Railway Southern Region British Rail SR BR(S) LBSCR LB&SCR LSWR LS&WR SECR SE&CR Railway Locomotives Carriages Returant Cars EMU Southern Electric Steam trains Bulleid Maunsell Drummond Stroudley Wainwright Drummond Herbert Walker Brighton Belle Pullman Car Blood & Custard Blood and Custard 1 2 3 4 5 Crimson Lake Cream CLC  model railway Southern Railway Southern Region British Rail SR BR(S) LBSCR LB&SCR LSWR LS&WR SECR SE&CR Railway Locomotives Carriages Returant Cars EMU Southern Electric Steam trains Bulleid Maunsell Drummond Stroudley Wainwright Drummond Herbert Walker Brighton Belle Pullman Car Blood & Custard Blood and Custard 1 2 3 4 5 Crimson Lake Cream CLC  model railway Southern Railway Southern Region British Rail SR BR(S) LBSCR LB&SCR LSWR LS&WR SECR SE&CR Railway Locomotives Carriages Returant Cars EMU Southern Electric Steam trains Bulleid Maunsell Drummond Stroudley Wainwright Drummond Herbert Walker Brighton Belle Pullman Car  Blood & Custard Blood and Custard 1 2 3 4 5 Crimson Lake Cream CLC  model railway Southern Railway Southern Region British Rail SR BR(S) LBSCR LB&SCR LSWR LS&WR SECR SE&CR Railway Locomotives Carriages Returant Cars EMU Southern Electric Steam trains Bulleid Maunsell Drummond Stroudley Wainwright Drummond Herbert Walker Brighton Belle Pullman Car Blood & Custard Blood and Custard 1 2 3 4 5 Crimson Lake Cream CLC  model railway Southern Railway Southern Region British Rail SR BR(S) LBSCR LB&SCR LSWR LS&WR SECR SE&CR Railway Locomotives Carriages Returant Cars EMU Southern Electric Steam trains Bulleid Maunsell Drummond Stroudley Wainwright Drummond Herbert Walker Brighton Belle Pullman Car Blood & Custard Blood and Custard 1 2 3 4 5 Crimson Lake Cream CLC  model railway Southern Railway Southern Region British Rail SR BR(S) LBSCR LB&SCR LSWR LS&WR SECR SE&CR Railway Locomotives Carriages Returant Cars EMU Southern Electric Steam trains Bulleid Maunsell Drummond Stroudley Wainwright Drummond Herbert Walker Brighton Belle Pullman Car Blood & Custard Blood and Custard 1 2 3 4 5 Crimson Lake Cream CLC  model railway Southern Railway Southern Region British Rail SR BR(S) LBSCR LB&SCR LSWR LS&WR SECR SE&CR Railway Locomotives Carriages Returant Cars EMU Southern Electric Steam trains Bulleid Maunsell Drummond Stroudley Wainwright Drummond Herbert Walker Brighton Belle Pullman Car Blood & Custard Blood and Custard 1 2 3 4 5 Crimson Lake Cream CLC  model railway Southern Railway Southern Region British Rail SR BR(S) LBSCR LB&SCR LSWR LS&WR SECR SE&CR Railway Locomotives Carriages Returant Cars EMU Southern Electric Steam trains Bulleid Maunsell Drummond Stroudley Wainwright Drummond Herbert Walker Brighton Belle Pullman Car Blood & Custard Blood and Custard 1 2 3 4 5 Crimson Lake Cream CLC  model railway Southern Railway Southern Region British Rail SR BR(S) LBSCR LB&SCR LSWR LS&WR SECR SE&CR Railway Locomotives Carriages Returant Cars EMU Southern Electric Steam trains Bulleid Maunsell Drummond Stroudley Wainwright Drummond Herbert Walker Brighton Belle Pullman Car Blood & Custard Blood and Custard 1 2 3 4 5 Crimson Lake Cream CLC  model railway Southern Railway Southern Region British Rail SR BR(S) LBSCR LB&SCR LSWR LS&WR SECR SE&CR Railway Locomotives Carriages Returant Cars EMU Southern Electric Steam trains Bulleid Maunsell Drummond Stroudley Wainwright Drummond Herbert Walker Brighton Belle Pullman Car Blood & Custard Blood and Custard 1 2 3 4 5 Crimson Lake Cream CLC  model railway Southern Railway Southern Region British Rail SR BR(S) LBSCR LB&SCR LSWR LS&WR SECR SE&CR Railway Locomotives Carriages Returant Cars EMU Southern Electric Steam trains Bulleid Maunsell Drummond Stroudley Wainwright Drummond Herbert Walker Brighton Belle Pullman Car Blood & Custard Blood and Custard 1 2 3 4 5 Crimson Lake Cream CLC  model railway Southern Railway Southern Region British Rail SR BR(S) LBSCR LB&SCR LSWR LS&WR SECR SE&CR Railway Locomotives Carriages Returant Cars EMU Southern Electric Steam trains Bulleid Maunsell Drummond Stroudley Wainwright Drummond Herbert Walker Brighton Belle Pullman Car Blood & Custard Blood and Custard 1 2 3 4 5 Crimson Lake Cream CLC  model railway Southern Railway Southern Region British Rail SR BR(S) LBSCR LB&SCR LSWR LS&WR SECR SE&CR Railway Locomotives Carriages Returant Cars EMU Southern Electric Steam trains Bulleid Maunsell Drummond Stroudley Wainwright Drummond Herbert Walker Brighton Belle Pullman Car Blood & Custard Blood and Custard 1 2 3 4 5 Crimson Lake Cream CLC  model railway Southern Railway Southern Region British Rail SR BR(S) LBSCR LB&SCR LSWR LS&WR SECR SE&CR Railway Locomotives Carriages Returant Cars EMU Southern Electric Steam trains Bulleid Maunsell Drummond Stroudley Wainwright Drummond Herbert Walker Brighton Belle Pullman Car Blood & Custard Blood and Custard 1 2 3 4 5 Crimson Lake Cream CLC  model railway Southern Railway Southern Region British Rail SR BR(S) LBSCR LB&SCR LSWR LS&WR SECR SE&CR Railway Locomotives Carriages Returant Cars EMU Southern Electric Steam trains Bulleid Maunsell Drummond Stroudley Wainwright Drummond Herbert Walker Brighton Belle Pullman Car Blood & Custard Blood and Custard 1 2 3 4 5 Crimson Lake Cream CLC  model railway Southern Railway Southern Region British Rail SR BR(S) LBSCR LB&SCR LSWR LS&WR SECR SE&CR Railway Locomotives Carriages Returant Cars EMU Southern Electric Steam trains Bulleid Maunsell Drummond Stroudley Wainwright Drummond Herbert Walker Brighton Belle Pullman Car Blood & Custard Blood and Custard 1 2 3 4 5 Crimson Lake Cream CLC  model railway Southern Railway Southern Region British Rail SR BR(S) LBSCR LB&SCR LSWR LS&WR SECR SE&CR Railway Locomotives Carriages Returant Cars EMU Southern Electric Steam trains Bulleid Maunsell Drummond Stroudley Wainwright Drummond Herbert Walker Brighton Belle Pullman Car Blood & Custard Blood and Custard 1 2 3 4 5 Crimson Lake Cream CLC  model railway Southern Railway Southern Region British Rail SR BR(S) LBSCR LB&SCR LSWR LS&WR SECR SE&CR Railway Locomotives Carriages Returant Cars EMU Southern Electric Steam trains Bulleid Maunsell Drummond Stroudley Wainwright Drummond Herbert Walker Brighton Belle Pullman Car Blood & Custard Blood and Custard 1 2 3 4 5 Crimson Lake Cream CLC  model railway Southern Railway Southern Region British Rail SR BR(S) LBSCR LB&SCR LSWR LS&WR SECR SE&CR Railway Locomotives Carriages Returant Cars EMU Southern Electric Steam trains Bulleid Maunsell Drummond Stroudley Wainwright Drummond Herbert Walker Brighton Belle Pullman Car Blood & Custard Blood and Custard 1 2 3 4 5 Crimson Lake Cream CLC  model railway Southern Railway Southern Region British Rail SR BR(S) LBSCR LB&SCR LSWR LS&WR SECR SE&CR Railway Locomotives Carriages Returant Cars EMU Southern Electric Steam trains Bulleid Maunsell Drummond Stroudley Wainwright Drummond Herbert Walker Brighton Belle Pullman Car Blood & Custard Blood and Custard 1 2 3 4 5 Crimson Lake Cream CLC  model railway Southern Railway Southern Region British Rail SR BR(S) LBSCR LB&SCR LSWR LS&WR SECR SE&CR Railway Locomotives Carriages Returant Cars EMU Southern Electric Steam trains Bulleid Maunsell Drummond Stroudley Wainwright Drummond Herbert Walker Brighton Belle Pullman Car Blood & Custard Blood and Custard 1 2 3 4 5 Crimson Lake Cream CLC  model railway Southern Railway Southern Region British Rail SR BR(S) LBSCR LB&SCR LSWR LS&WR SECR SE&CR Railway Locomotives Carriages Returant Cars EMU Southern Electric Steam trains Bulleid Maunsell Drummond Stroudley Wainwright Drummond Herbert Walker Brighton Belle Pullman Car Blood & Custard Blood and Custard 1 2 3 4 5 Crimson Lake Cream CLC  model railway Southern Railway Southern Region British Rail SR BR(S) LBSCR LB&SCR LSWR LS&WR SECR SE&CR Railway Locomotives Carriages Returant Cars EMU Southern Electric Steam trains Bulleid Maunsell Drummond Stroudley Wainwright Drummond Herbert Walker Brighton Belle Pullman Car Blood & Custard Blood and Custard 1 2 3 4 5 Crimson Lake Cream CLC  model railway Southern Railway Southern Region British Rail SR BR(S) LBSCR LB&SCR LSWR LS&WR SECR SE&CR Railway Locomotives Carriages Returant Cars EMU Southern Electric Steam trains Bulleid Maunsell Drummond Stroudley Wainwright Drummond Herbert Walker Brighton Belle Pullman Car Blood & Custard Blood and Custard 1 2 3 4 5 Crimson Lake Cream CLC  model railway Southern Railway Southern Region British Rail SR BR(S) LBSCR LB&SCR LSWR LS&WR SECR SE&CR Railway Locomotives Carriages Returant Cars EMU Southern Electric Steam trains Bulleid Maunsell Drummond Stroudley Wainwright Drummond Herbert Walker Brighton Belle Pullman Car Blood & Custard Blood and Custard 1 2 3 4 5 Crimson Lake Cream CLC  model railway Southern Railway Southern Region British Rail SR BR(S) LBSCR LB&SCR LSWR LS&WR SECR SE&CR Railway Locomotives Carriages Returant Cars EMU Southern Electric Steam trains Bulleid Maunsell Drummond Stroudley Wainwright Drummond Herbert Walker Brighton Belle Pullman Car Blood & Custard Blood and Custard 1 2 3 4 5 Crimson Lake Cream CLC  model railway Southern Railway Southern Region British Rail SR BR(S) LBSCR LB&SCR LSWR LS&WR SECR SE&CR Railway Locomotives Carriages Returant Cars EMU Southern Electric Steam trains Bulleid Maunsell Drummond Stroudley Wainwright Drummond Herbert Walker Brighton Belle Pullman Car Blood & Custard Blood and Custard 1 2 3 4 5 Crimson Lake Cream CLC  model railway Southern Railway Southern Region British Rail SR BR(S) LBSCR LB&SCR LSWR LS&WR SECR SE&CR Railway Locomotives Carriages Returant Cars EMU Southern Electric Steam trains Bulleid Maunsell Drummond Stroudley Wainwright Drummond Herbert Walker Brighton Belle Pullman Car Blood & Custard Blood and Custard 1 2 3 4 5 Crimson Lake Cream CLC  model railway Southern Railway Southern Region British Rail SR BR(S) LBSCR LB&SCR LSWR LS&WR SECR SE&CR Railway Locomotives Carriages Returant Cars EMU Southern Electric Steam trains Bulleid Maunsell Drummond Stroudley Wainwright Drummond Herbert Walker Brighton Belle Pullman Car Blood & Custard Blood and Custard 1 2 3 4 5 Crimson Lake Cream CLC  model railway Southern Railway Southern Region British Rail SR BR(S) LBSCR LB&SCR LSWR LS&WR SECR SE&CR Railway Locomotives Carriages Returant Cars EMU Southern Electric Steam trains Bulleid Maunsell Drummond Stroudley Wainwright Drummond Herbert Walker Brighton Belle Pullman Car Blood & Custard Blood and Custard 1 2 3 4 5 Crimson Lake Cream CLC  model railway Southern Railway Southern Region British Rail SR BR(S) LBSCR LB&SCR LSWR LS&WR SECR SE&CR Railway Locomotives Carriages Returant Cars EMU Southern Electric Steam trains Bulleid Maunsell Drummond Stroudley Wainwright Drummond Herbert Walker Brighton Belle Pullman Car Blood & Custard Blood and Custard 1 2 3 4 5 Crimson Lake Cream CLC  model railway Southern Railway Southern Region British Rail SR BR(S) LBSCR LB&SCR LSWR LS&WR SECR SE&CR Railway Locomotives Carriages Returant Cars EMU Southern Electric Steam trains Bulleid Maunsell Drummond Stroudley Wainwright Drummond Herbert Walker Brighton Belle Pullman Car Blood & Custard Blood and Custard 1 2 3 4 5 Crimson Lake Cream CLC  model railway Southern Railway Southern Region British Rail SR BR(S) LBSCR LB&SCR LSWR LS&WR SECR SE&CR Railway Locomotives Carriages Returant Cars EMU Southern Electric Steam trains Bulleid Maunsell Drummond Stroudley Wainwright Drummond Herbert Walker Brighton Belle Pullman Car Blood & Custard Blood and Custard 1 2 3 4 5 Crimson Lake Cream CLC  model railway Southern Railway Southern Region British Rail SR BR(S) LBSCR LB&SCR LSWR LS&WR SECR SE&CR Railway Locomotives Carriages Returant Cars EMU Southern Electric Steam trains Bulleid Maunsell Drummond Stroudley Wainwright Drummond Herbert Walker Brighton Belle Pullman Car Blood & Custard Blood and Custard 1 2 3 4 5 Crimson Lake Cream CLC  model railway Southern Railway Southern Region British Rail SR BR(S) LBSCR LB&SCR LSWR LS&WR SECR SE&CR Railway Locomotives Carriages Returant Cars EMU Southern Electric Steam trains Bulleid Maunsell Drummond Stroudley Wainwright Drummond Herbert Walker Brighton Belle Pullman Car Blood & Custard Blood and Custard 1 2 3 4 5 Crimson Lake Cream CLC  model railway Southern Railway Southern Region British Rail SR BR(S) LBSCR LB&SCR LSWR LS&WR SECR SE&CR Railway Locomotives Carriages Returant Cars EMU Southern Electric Steam trains Bulleid Maunsell Drummond Stroudley Wainwright Drummond Herbert Walker Brighton Belle Pullman Car Blood & Custard Blood and Custard 1 2 3 4 5 Crimson Lake Cream CLC  model railway Southern Railway Southern Region British Rail SR BR(S) LBSCR LB&SCR LSWR LS&WR SECR SE&CR Railway Locomotives Carriages Returant Cars EMU Southern Electric Steam trains Bulleid Maunsell Drummond Stroudley Wainwright Drummond Herbert Walker Brighton Belle Pullman Car Blood & Custard Blood and Custard 1 2 3 4 5 Crimson Lake Cream CLC  model railway Southern Railway Southern Region British Rail SR BR(S) LBSCR LB&SCR LSWR LS&WR SECR SE&CR Railway Locomotives Carriages Returant Cars EMU Southern Electric Steam trains Bulleid Maunsell Drummond Stroudley Wainwright Drummond Herbert Walker Brighton Belle Pullman Car Blood & Custard Blood and Custard 1 2 3 4 5 Crimson Lake Cream CLC  model railway Southern Railway Southern Region British Rail SR BR(S) LBSCR LB&SCR LSWR LS&WR SECR SE&CR Railway Locomotives Carriages Returant Cars EMU Southern Electric Steam trains Bulleid Maunsell Drummond Stroudley Wainwright Drummond Herbert Walker Brighton Belle Pullman Car Blood & Custard Blood and Custard 1 2 3 4 5 Crimson Lake Cream CLC  model railway Southern Railway Southern Region British Rail SR BR(S) LBSCR LB&SCR LSWR LS&WR SECR SE&CR Railway Locomotives Carriages Returant Cars EMU Southern Electric Steam trains Bulleid Maunsell Drummond Stroudley Wainwright Drummond Herbert Walker Brighton Belle Pullman Car Blood & Custard Blood and Custard 1 2 3 4 5 Crimson Lake Cream CLC  model railway Southern Railway Southern Region British Rail SR BR(S) LBSCR LB&SCR LSWR LS&WR SECR SE&CR Railway Locomotives Carriages Returant Cars EMU Southern Electric Steam trains Bulleid Maunsell Drummond Stroudley Wainwright Drummond Herbert Walker Brighton Belle Pullman Car Blood & Custard Blood and Custard 1 2 3 4 5 Crimson Lake Cream CLC  model railway Southern Railway Southern Region British Rail SR BR(S) LBSCR LB&SCR LSWR LS&WR SECR SE&CR Railway Locomotives Carriages Returant Cars EMU Southern Electric Steam trains Bulleid Maunsell Drummond Stroudley Wainwright Drummond Herbert Walker Brighton Belle Pullman Car Blood & Custard Blood and Custard 1 2 3 4 5 Crimson Lake Cream CLC  model railway Southern Railway Southern Region British Rail SR BR(S) LBSCR LB&SCR LSWR LS&WR SECR SE&CR Railway Locomotives Carriages Returant Cars EMU Southern Electric Steam trains Bulleid Maunsell Drummond Stroudley Wainwright Drummond Herbert Walker Brighton Belle Pullman Car Blood & Custard Blood and Custard 1 2 3 4 5 Crimson Lake Cream CLC  model railway Southern Railway Southern Region British Rail SR BR(S) LBSCR LB&SCR LSWR LS&WR SECR SE&CR Railway Locomotives Carriages Returant Cars EMU Southern Electric Steam trains Bulleid Maunsell Drummond Stroudley Wainwright Drummond Herbert Walker Brighton Belle Pullman Car Blood & Custard Blood and Custard 1 2 3 4 5 Crimson Lake Cream CLC  model railway Southern Railway Southern Region British Rail SR BR(S) LBSCR LB&SCR LSWR LS&WR SECR SE&CR Railway Locomotives Carriages Returant Cars EMU Southern Electric Steam trains Bulleid Maunsell Drummond Stroudley Wainwright Drummond Herbert Walker Brighton Belle Pullman Car Blood & Custard Blood and Custard 1 2 3 4 5 Crimson Lake Cream CLC  model railway Southern Railway Southern Region British Rail SR BR(S) LBSCR LB&SCR LSWR LS&WR SECR SE&CR Railway Locomotives Carriages Returant Cars EMU Southern Electric Steam trains Bulleid Maunsell Drummond Stroudley Wainwright Drummond Herbert Walker Brighton Belle Pullman Car Blood & Custard Blood and Custard 1 2 3 4 5 Crimson Lake Cream CLC  model railway Southern Railway Southern Region British Rail SR BR(S) LBSCR LB&SCR LSWR LS&WR SECR SE&CR Railway Locomotives Carriages Returant Cars EMU Southern Electric Steam trains Bulleid Maunsell Drummond Stroudley Wainwright Drummond Herbert Walker Brighton Belle Pullman Car Blood & Custard Blood and Custard 1 2 3 4 5 Crimson Lake Cream CLC  model railway Southern Railway Southern Region British Rail SR BR(S) LBSCR LB&SCR LSWR LS&WR SECR SE&CR Railway Locomotives Carriages Returant Cars EMU Southern Electric Steam trains Bulleid Maunsell Drummond Stroudley Wainwright Drummond Herbert Walker Brighton Belle Pullman Car Blood & Custard Blood and Custard 1 2 3 4 5 Crimson Lake Cream CLC  model railway Southern Railway Southern Region British Rail SR BR(S) LBSCR LB&SCR LSWR LS&WR SECR SE&CR Railway Locomotives Carriages Returant Cars EMU Southern Electric Steam trains Bulleid Maunsell Drummond Stroudley Wainwright Drummond Herbert Walker Brighton Belle Pullman Car Blood & Custard Blood and Custard 1 2 3 4 5 Crimson Lake Cream CLC  model railway Southern Railway Southern Region British Rail SR BR(S) LBSCR LB&SCR LSWR LS&WR SECR SE&CR Railway Locomotives Carriages Returant Cars EMU Southern Electric Steam trains Bulleid Maunsell Drummond Stroudley Wainwright Drummond Herbert Walker Brighton Belle Pullman Car Blood & Custard Blood and Custard 1 2 3 4 5 Crimson Lake Cream CLC  model railway Southern Railway Southern Region British Rail SR BR(S) LBSCR LB&SCR LSWR LS&WR SECR SE&CR Railway Locomotives Carriages Returant Cars EMU Southern Electric Steam trains Bulleid Maunsell Drummond Stroudley Wainwright Drummond Herbert Walker Brighton Belle Pullman Car Blood & Custard Blood and Custard 1 2 3 4 5 Crimson Lake Cream CLC  model railway Southern Railway Southern Region British Rail SR BR(S) LBSCR LB&SCR LSWR LS&WR SECR SE&CR Railway Locomotives Carriages Returant Cars EMU Southern Electric Steam trains Bulleid Maunsell Drummond Stroudley Wainwright Drummond Herbert Walker Brighton Belle Pullman Car Blood & Custard Blood and Custard 1 2 3 4 5 Crimson Lake Cream CLC  model railway Southern Railway Southern Region British Rail SR BR(S) LBSCR LB&SCR LSWR LS&WR SECR SE&CR Railway Locomotives Carriages Returant Cars EMU Southern Electric Steam trains Bulleid Maunsell Drummond Stroudley Wainwright Drummond Herbert Walker Brighton Belle Pullman Car Blood & Custard Blood and Custard 1 2 3 4 5 Crimson Lake Cream CLC  model railway Southern Railway Southern Region British Rail SR BR(S) LBSCR LB&SCR LSWR LS&WR SECR SE&CR Railway Locomotives Carriages Returant Cars EMU Southern Electric Steam trains Bulleid Maunsell Drummond Stroudley Wainwright Drummond Herbert Walker Brighton Belle Pullman Car Blood & Custard Blood and Custard 1 2 3 4 5 Crimson Lake Cream CLC  model railway Southern Railway Southern Region British Rail SR BR(S) LBSCR LB&SCR LSWR LS&WR SECR SE&CR Railway Locomotives Carriages Returant Cars EMU Southern Electric Steam trains Bulleid Maunsell Drummond Stroudley Wainwright Drummond Herbert Walker Brighton Belle Pullman Car Blood & Custard Blood and Custard 1 2 3 4 5 Crimson Lake Cream CLC  model railway Southern Railway Southern Region British Rail SR BR(S) LBSCR LB&SCR LSWR LS&WR SECR SE&CR Railway Locomotives Carriages Returant Cars EMU Southern Electric Steam trains Bulleid Maunsell Drummond Stroudley Wainwright Drummond Herbert Walker Brighton Belle Pullman Car Blood & Custard Blood and Custard 1 2 3 4 5 Crimson Lake Cream CLC  model railway Southern Railway Southern Region British Rail SR BR(S) LBSCR LB&SCR LSWR LS&WR SECR SE&CR Railway Locomotives Carriages Returant Cars EMU Southern Electric Steam trains Bulleid Maunsell Drummond Stroudley Wainwright Drummond Herbert Walker Brighton Belle Pullman Car Blood & Custard Blood and Custard 1 2 3 4 5 Crimson Lake Cream CLC  model railway Southern Railway Southern Region British Rail SR BR(S) LBSCR LB&SCR LSWR LS&WR SECR SE&CR Railway Locomotives Carriages Returant Cars EMU Southern Electric Steam trains Bulleid Maunsell Drummond Stroudley Wainwright Drummond Herbert Walker Brighton Belle Pullman Car Blood & Custard Blood and Custard 1 2 3 4 5 Crimson Lake Cream CLC  model railway Southern Railway Southern Region British Rail SR BR(S) LBSCR LB&SCR LSWR LS&WR SECR SE&CR Railway Locomotives Carriages Returant Cars EMU Southern Electric Steam trains Bulleid Maunsell Drummond Stroudley Wainwright Drummond Herbert Walker Brighton Belle Pullman Car Blood & Custard Blood and Custard 1 2 3 4 5 Crimson Lake Cream CLC  model railway Southern Railway Southern Region British Rail SR BR(S) LBSCR LB&SCR LSWR LS&WR SECR SE&CR Railway Locomotives Carriages Returant Cars EMU Southern Electric Steam trains Bulleid Maunsell Drummond Stroudley Wainwright Drummond Herbert Walker Brighton Belle Pullman Car Blood & Custard Blood and Custard 1 2 3 4 5 Crimson Lake Cream CLC  model railway Southern Railway Southern Region British Rail SR BR(S) LBSCR LB&SCR LSWR LS&WR SECR SE&CR Railway Locomotives Carriages Returant Cars EMU Southern Electric Steam trains Bulleid Maunsell Drummond Stroudley Wainwright Drummond Herbert Walker Brighton Belle Pullman Car Blood & Custard Blood and Custard 1 2 3 4 5 Crimson Lake Cream CLC  model railway Southern Railway Southern Region British Rail SR BR(S) LBSCR LB&SCR LSWR LS&WR SECR SE&CR Railway Locomotives Carriages Returant Cars EMU Southern Electric Steam trains Bulleid Maunsell Drummond Stroudley Wainwright Drummond Herbert Walker Brighton Belle Pullman Car Blood & Custard Blood and Custard 1 2 3 4 5 Crimson Lake Cream CLC  model railway Southern Railway Southern Region British Rail SR BR(S) LBSCR LB&SCR LSWR LS&WR SECR SE&CR Railway Locomotives Carriages Returant Cars EMU Southern Electric Steam trains Bulleid Maunsell Drummond Stroudley Wainwright Drummond Herbert Walker Brighton Belle Pullman Car Blood & Custard Blood and Custard 1 2 3 4 5 Crimson Lake Cream CLC  model railway Southern Railway Southern Region British Rail SR BR(S) LBSCR LB&SCR LSWR LS&WR SECR SE&CR Railway Locomotives Carriages Returant Cars EMU Southern Electric Steam trains Bulleid Maunsell Drummond Stroudley Wainwright Drummond Herbert Walker Brighton Belle Pullman Car Blood & Custard Blood and Custard 1 2 3 4 5 Crimson Lake Cream CLC  model railway Southern Railway Southern Region British Rail SR BR(S) LBSCR LB&SCR LSWR LS&WR SECR SE&CR Railway Locomotives Carriages Returant Cars EMU Southern Electric Steam trains Bulleid Maunsell Drummond Stroudley Wainwright Drummond Herbert Walker Brighton Belle Pullman Car Blood & Custard Blood and Custard 1 2 3 4 5 Crimson Lake Cream CLC  model railway Southern Railway Southern Region British Rail SR BR(S) LBSCR LB&SCR LSWR LS&WR SECR SE&CR Railway Locomotives Carriages Returant Cars EMU Southern Electric Steam trains Bulleid Maunsell Drummond Stroudley Wainwright Drummond Herbert Walker Brighton Belle Pullman Car Blood & Custard Blood and Custard 1 2 3 4 5 Crimson Lake Cream CLC  model railway Southern Railway Southern Region British Rail SR BR(S) LBSCR LB&SCR LSWR LS&WR SECR SE&CR Railway Locomotives Carriages Returant Cars EMU Southern Electric Steam trains Bulleid Maunsell Drummond Stroudley Wainwright Drummond Herbert Walker Brighton Belle Pullman Car Blood & Custard Blood and Custard 1 2 3 4 5 Crimson Lake Cream CLC  model railway Southern Railway Southern Region British Rail SR BR(S) LBSCR LB&SCR LSWR LS&WR SECR SE&CR Railway Locomotives Carriages Returant Cars EMU Southern Electric Steam trains Bulleid Maunsell Drummond Stroudley Wainwright Drummond Herbert Walker Brighton Belle Pullman Car Blood & Custard Blood and Custard 1 2 3 4 5 Crimson Lake Cream CLC  model railway Southern Railway Southern Region British Rail SR BR(S) LBSCR LB&SCR LSWR LS&WR SECR SE&CR Railway Locomotives Carriages Returant Cars EMU Southern Electric Steam trains Bulleid Maunsell Drummond Stroudley Wainwright Drummond Herbert Walker Brighton Belle Pullman Car Blood & Custard Blood and Custard 1 2 3 4 5 Crimson Lake Cream CLC  model railway Southern Railway Southern Region British Rail SR BR(S) LBSCR LB&SCR LSWR LS&WR SECR SE&CR Railway Locomotives Carriages Returant Cars EMU Southern Electric Steam trains Bulleid Maunsell Drummond Stroudley Wainwright Drummond Herbert Walker Brighton Belle Pullman Car Blood & Custard Blood and Custard 1 2 3 4 5 Crimson Lake Cream CLC  model railway Southern Railway Southern Region British Rail SR BR(S) LBSCR LB&SCR LSWR LS&WR SECR SE&CR Railway Locomotives Carriages Returant Cars EMU Southern Electric Steam trains Bulleid Maunsell Drummond Stroudley Wainwright Drummond Herbert Walker Brighton Belle Pullman Car Blood & Custard Blood and Custard 1 2 3 4 5 Crimson Lake Cream CLC  model railway Southern Railway Southern Region British Rail SR BR(S) LBSCR LB&SCR LSWR LS&WR SECR SE&CR Railway Locomotives Carriages Returant Cars EMU Southern Electric Steam trains Bulleid Maunsell Drummond Stroudley Wainwright Drummond Herbert Walker Brighton Belle Pullman Car Blood & Custard Blood and Custard 1 2 3 4 5 Crimson Lake Cream CLC  model railway Southern Railway Southern Region British Rail SR BR(S) LBSCR LB&SCR LSWR LS&WR SECR SE&CR Railway Locomotives Carriages Returant Cars EMU Southern Electric Steam trains Bulleid Maunsell Drummond Stroudley Wainwright Drummond Herbert Walker Brighton Belle Pullman Car Blood & Custard Blood and Custard 1 2 3 4 5 Crimson Lake Cream CLC  model railway Southern Railway Southern Region British Rail SR BR(S) LBSCR LB&SCR LSWR LS&WR SECR SE&CR Railway Locomotives Carriages Returant Cars EMU Southern Electric Steam trains Bulleid Maunsell Drummond Stroudley Wainwright Drummond Herbert Walker Brighton Belle Pullman Car Blood & Custard Blood and Custard 1 2 3 4 5 Crimson Lake Cream CLC  model railway Southern Railway Southern Region British Rail SR BR(S) LBSCR LB&SCR LSWR LS&WR SECR SE&CR Railway Locomotives Carriages Returant Cars EMU Southern Electric Steam trains Bulleid Maunsell Drummond Stroudley Wainwright Drummond Herbert Walker Brighton Belle Pullman Car Blood & Custard Blood and Custard 1 2 3 4 5 Crimson Lake Cream CLC  model railway Southern Railway Southern Region British Rail SR BR(S) LBSCR LB&SCR LSWR LS&WR SECR SE&CR Railway Locomotives Carriages Returant Cars EMU Southern Electric Steam trains Bulleid Maunsell Drummond Stroudley Wainwright Drummond Herbert Walker Brighton Belle Pullman Car Blood & Custard Blood and Custard 1 2 3 4 5 Crimson Lake Cream CLC  model railway Southern Railway Southern Region British Rail SR BR(S) LBSCR LB&SCR LSWR LS&WR SECR SE&CR Railway Locomotives Carriages Returant Cars EMU Southern Electric Steam trains Bulleid Maunsell Drummond Stroudley Wainwright Drummond Herbert Walker Brighton Belle Pullman Car Blood & Custard Blood and Custard 1 2 3 4 5 Crimson Lake Cream CLC  model railway Southern Railway Southern Region British Rail SR BR(S) LBSCR LB&SCR LSWR LS&WR SECR SE&CR Railway Locomotives Carriages Returant Cars EMU Southern Electric Steam trains Bulleid Maunsell Drummond Stroudley Wainwright Drummond Herbert Walker Brighton Belle Pullman Car Blood & Custard Blood and Custard 1 2 3 4 5 Crimson Lake Cream CLC  model railway Southern Railway Southern Region British Rail SR BR(S) LBSCR LB&SCR LSWR LS&WR SECR SE&CR Railway Locomotives Carriages Returant Cars EMU Southern Electric Steam trains Bulleid Maunsell Drummond Stroudley Wainwright Drummond Herbert Walker Brighton Belle Pullman Car Blood & Custard Blood and Custard 1 2 3 4 5 Crimson Lake Cream CLC  model railway Southern Railway Southern Region British Rail SR BR(S) LBSCR LB&SCR LSWR LS&WR SECR SE&CR Railway Locomotives Carriages Returant Cars EMU Southern Electric Steam trains Bulleid Maunsell Drummond Stroudley Wainwright Drummond Herbert Walker Brighton Belle Pullman Car Blood & Custard Blood and Custard 1 2 3 4 5 Crimson Lake Cream CLC  model railway Southern Railway Southern Region British Rail SR BR(S) LBSCR LB&SCR LSWR LS&WR SECR SE&CR Railway Locomotives Carriages Returant Cars EMU Southern Electric Steam trains Bulleid Maunsell Drummond Stroudley Wainwright Drummond Herbert Walker Brighton Belle Pullman Car Blood & Custard Blood and Custard 1 2 3 4 5 Crimson Lake Cream CLC  model railway Southern Railway Southern Region British Rail SR BR(S) LBSCR LB&SCR LSWR LS&WR SECR SE&CR Railway Locomotives Carriages Returant Cars EMU Southern Electric Steam trains Bulleid Maunsell Drummond Stroudley Wainwright Drummond Herbert Walker Brighton Belle Pullman Car Blood & Custard Blood and Custard 1 2 3 4 5 Crimson Lake Cream CLC  model railway Southern Railway Southern Region British Rail SR BR(S) LBSCR LB&SCR LSWR LS&WR SECR SE&CR Railway Locomotives Carriages Returant Cars EMU Southern Electric Steam trains Bulleid Maunsell Drummond Stroudley Wainwright Drummond Herbert Walker Brighton Belle Pullman Car Blood & Custard Blood and Custard 1 2 3 4 5 Crimson Lake Cream CLC  model railway Southern Railway Southern Region British Rail SR BR(S) LBSCR LB&SCR LSWR LS&WR SECR SE&CR Railway Locomotives Carriages Returant Cars EMU Southern Electric Steam trains Bulleid Maunsell Drummond Stroudley Wainwright Drummond Herbert Walker Brighton Belle Pullman Car Blood & Custard Blood and Custard 1 2 3 4 5 Crimson Lake Cream CLC  model railway Southern Railway Southern Region British Rail SR BR(S) LBSCR LB&SCR LSWR LS&WR SECR SE&CR Railway Locomotives Carriages Returant Cars EMU Southern Electric Steam trains Bulleid Maunsell Drummond Stroudley Wainwright Drummond Herbert Walker Brighton Belle Pullman Car Blood & Custard Blood and Custard 1 2 3 4 5 Crimson Lake Cream CLC  model railway Southern Railway Southern Region British Rail SR BR(S) LBSCR LB&SCR LSWR LS&WR SECR SE&CR Railway Locomotives Carriages Returant Cars EMU Southern Electric Steam trains Bulleid Maunsell Drummond Stroudley Wainwright Drummond Herbert Walker Brighton Belle Pullman Car Blood & Custard Blood and Custard 1 2 3 4 5 Crimson Lake Cream CLC  model railway Southern Railway Southern Region British Rail SR BR(S) LBSCR LB&SCR LSWR LS&WR SECR SE&CR Railway Locomotives Carriages Returant Cars EMU Southern Electric Steam trains Bulleid Maunsell Drummond Stroudley Wainwright Drummond Herbert Walker Brighton Belle Pullman Car Blood & Custard Blood and Custard 1 2 3 4 5 Crimson Lake Cream CLC  model railway Southern Railway Southern Region British Rail SR BR(S) LBSCR LB&SCR LSWR LS&WR SECR SE&CR Railway Locomotives Carriages Returant Cars EMU Southern Electric Steam trains Bulleid Maunsell Drummond Stroudley Wainwright Drummond Herbert Walker Brighton Belle Pullman Car Blood & Custard Blood and Custard 1 2 3 4 5 Crimson Lake Cream CLC  model railway Southern Railway Southern Region British Rail SR BR(S) LBSCR LB&SCR LSWR LS&WR SECR SE&CR Railway Locomotives Carriages Returant Cars EMU Southern Electric Steam trains Bulleid Maunsell Drummond Stroudley Wainwright Drummond Herbert Walker Brighton Belle Pullman Car Blood & Custard Blood and Custard 1 2 3 4 5 Crimson Lake Cream CLC  model railway Southern Railway Southern Region British Rail SR BR(S) LBSCR LB&SCR LSWR LS&WR SECR SE&CR Railway Locomotives Carriages Returant Cars EMU Southern Electric Steam trains Bulleid Maunsell Drummond Stroudley Wainwright Drummond Herbert Walker Brighton Belle Pullman Car Blood & Custard Blood and Custard 1 2 3 4 5 Crimson Lake Cream CLC  model railway Southern Railway Southern Region British Rail SR BR(S) LBSCR LB&SCR LSWR LS&WR SECR SE&CR Railway Locomotives Carriages Returant Cars EMU Southern Electric Steam trains Bulleid Maunsell Drummond Stroudley Wainwright Drummond Herbert Walker Brighton Belle Pullman Car Blood & Custard Blood and Custard 1 2 3 4 5 Crimson Lake Cream CLC  model railway Southern Railway Southern Region British Rail SR BR(S) LBSCR LB&SCR LSWR LS&WR SECR SE&CR Railway Locomotives Carriages Returant Cars EMU Southern Electric Steam trains Bulleid Maunsell Drummond Stroudley Wainwright Drummond Herbert Walker Brighton Belle Pullman Car Blood & Custard Blood and Custard 1 2 3 4 5 Crimson Lake Cream CLC  model railway Southern Railway Southern Region British Rail SR BR(S) LBSCR LB&SCR LSWR LS&WR SECR SE&CR Railway Locomotives Carriages Returant Cars EMU Southern Electric Steam trains Bulleid Maunsell Drummond Stroudley Wainwright Drummond Herbert Walker Brighton Belle Pullman Car Blood & Custard Blood and Custard 1 2 3 4 5 Crimson Lake Cream CLC  model railway Southern Railway Southern Region British Rail SR BR(S) LBSCR LB&SCR LSWR LS&WR SECR SE&CR Railway Locomotives Carriages Returant Cars EMU Southern Electric Steam trains Bulleid Maunsell Drummond Stroudley Wainwright Drummond Herbert Walker Brighton Belle Pullman Car Blood & Custard Blood and Custard 1 2 3 4 5 Crimson Lake Cream CLC  model railway Southern Railway Southern Region British Rail SR BR(S) LBSCR LB&SCR LSWR LS&WR SECR SE&CR Railway Locomotives Carriages Returant Cars EMU Southern Electric Steam trains Bulleid Maunsell Drummond Stroudley Wainwright Drummond Herbert Walker Brighton Belle Pullman Car Blood & Custard Blood and Custard 1 2 3 4 5 Crimson Lake Cream CLC  model railway Southern Railway Southern Region British Rail SR BR(S) LBSCR LB&SCR LSWR LS&WR SECR SE&CR Railway Locomotives Carriages Returant Cars EMU Southern Electric Steam trains Bulleid Maunsell Drummond Stroudley Wainwright Drummond Herbert Walker Brighton Belle Pullman Car Blood & Custard Blood and Custard 1 2 3 4 5 Crimson Lake Cream CLC  model railway Southern Railway Southern Region British Rail SR BR(S) LBSCR LB&SCR LSWR LS&WR SECR SE&CR Railway Locomotives Carriages Returant Cars EMU Southern Electric Steam trains Bulleid Maunsell Drummond Stroudley Wainwright Drummond Herbert Walker Brighton Belle Pullman Car Blood & Custard Blood and Custard 1 2 3 4 5 Crimson Lake Cream CLC  model railway Southern Railway Southern Region British Rail SR BR(S) LBSCR LB&SCR LSWR LS&WR SECR SE&CR Railway Locomotives Carriages Returant Cars EMU Southern Electric Steam trains Bulleid Maunsell Drummond Stroudley Wainwright Drummond Herbert Walker Brighton Belle Pullman Car Blood & Custard Blood and Custard 1 2 3 4 5 Crimson Lake Cream CLC  model railway Southern Railway Southern Region British Rail SR BR(S) LBSCR LB&SCR LSWR LS&WR SECR SE&CR Railway Locomotives Carriages Returant Cars EMU Southern Electric Steam trains Bulleid Maunsell Drummond Stroudley Wainwright Drummond Herbert Walker Brighton Belle Pullman Car Blood & Custard Blood and Custard 1 2 3 4 5 Crimson Lake Cream CLC  model railway Southern Railway Southern Region British Rail SR BR(S) LBSCR LB&SCR LSWR LS&WR SECR SE&CR Railway Locomotives Carriages Returant Cars EMU Southern Electric Steam trains Bulleid Maunsell Drummond Stroudley Wainwright Drummond Herbert Walker Brighton Belle Pullman Car Blood & Custard Blood and Custard 1 2 3 4 5 Crimson Lake Cream CLC  model railway Southern Railway Southern Region British Rail SR BR(S) LBSCR LB&SCR LSWR LS&WR SECR SE&CR Railway Locomotives Carriages Returant Cars EMU Southern Electric Steam trains Bulleid Maunsell Drummond Stroudley Wainwright Drummond Herbert Walker Brighton Belle Pullman Car Blood & Custard Blood and Custard 1 2 3 4 5 Crimson Lake Cream CLC  model railway Southern Railway Southern Region British Rail SR BR(S) LBSCR LB&SCR LSWR LS&WR SECR SE&CR Railway Locomotives Carriages Returant Cars EMU Southern Electric Steam trains Bulleid Maunsell Drummond Stroudley Wainwright Drummond Herbert Walker Brighton Belle Pullman Car Blood & Custard Blood and Custard 1 2 3 4 5 Crimson Lake Cream CLC  model railway Southern Railway Southern Region British Rail SR BR(S) LBSCR LB&SCR LSWR LS&WR SECR SE&CR Railway Locomotives Carriages Returant Cars EMU Southern Electric Steam trains Bulleid Maunsell Drummond Stroudley Wainwright Drummond Herbert Walker Brighton Belle Pullman Car Blood & Custard Blood and Custard 1 2 3 4 5 Crimson Lake Cream CLC  model railway Southern Railway Southern Region British Rail SR BR(S) LBSCR LB&SCR LSWR LS&WR SECR SE&CR Railway Locomotives Carriages Returant Cars EMU Southern Electric Steam trains Bulleid Maunsell Drummond Stroudley Wainwright Drummond Herbert Walker Brighton Belle Pullman Car Blood & Custard Blood and Custard 1 2 3 4 5 Crimson Lake Cream CLC  model railway Southern Railway Southern Region British Rail SR BR(S) LBSCR LB&SCR LSWR LS&WR SECR SE&CR Railway Locomotives Carriages Returant Cars EMU Southern Electric Steam trains Bulleid Maunsell Drummond Stroudley Wainwright Drummond Herbert Walker Brighton Belle Pullman Car Blood & Custard Blood and Custard 1 2 3 4 5 Crimson Lake Cream CLC  model railway Southern Railway Southern Region British Rail SR BR(S) LBSCR LB&SCR LSWR LS&WR SECR SE&CR Railway Locomotives Carriages Returant Cars EMU Southern Electric Steam trains Bulleid Maunsell Drummond Stroudley Wainwright Drummond Herbert Walker Brighton Belle Pullman Car Blood & Custard Blood and Custard 1 2 3 4 5 Crimson Lake Cream CLC  model railway Southern Railway Southern Region British Rail SR BR(S) LBSCR LB&SCR LSWR LS&WR SECR SE&CR Railway Locomotives Carriages Returant Cars EMU Southern Electric Steam trains Bulleid Maunsell Drummond Stroudley Wainwright Drummond Herbert Walker Brighton Belle Pullman Car Blood & Custard Blood and Custard 1 2 3 4 5 Crimson Lake Cream CLC  model railway Southern Railway Southern Region British Rail SR BR(S) LBSCR LB&SCR LSWR LS&WR SECR SE&CR Railway Locomotives Carriages Returant Cars EMU Southern Electric Steam trains Bulleid Maunsell Drummond Stroudley Wainwright Drummond Herbert Walker Brighton Belle Pullman Car Blood & Custard Blood and Custard 1 2 3 4 5 Crimson Lake Cream CLC  model railway Southern Railway Southern Region British Rail SR BR(S) LBSCR LB&SCR LSWR LS&WR SECR SE&CR Railway Locomotives Carriages Returant Cars EMU Southern Electric Steam trains Bulleid Maunsell Drummond Stroudley Wainwright Drummond Herbert Walker Brighton Belle Pullman Car Blood & Custard Blood and Custard 1 2 3 4 5 Crimson Lake Cream CLC  model railway Southern Railway Southern Region British Rail SR BR(S) LBSCR LB&SCR LSWR LS&WR SECR SE&CR Railway Locomotives Carriages Returant Cars EMU Southern Electric Steam trains Bulleid Maunsell Drummond Stroudley Wainwright Drummond Herbert Walker Brighton Belle Pullman Car Blood & Custard Blood and Custard 1 2 3 4 5 Crimson Lake Cream CLC  model railway Southern Railway Southern Region British Rail SR BR(S) LBSCR LB&SCR LSWR LS&WR SECR SE&CR Railway Locomotives Carriages Returant Cars EMU Southern Electric Steam trains Bulleid Maunsell Drummond Stroudley Wainwright Drummond Herbert Walker Brighton Belle Pullman Car Blood & Custard Blood and Custard 1 2 3 4 5 Crimson Lake Cream CLC  model railway Southern Railway Southern Region British Rail SR BR(S) LBSCR LB&SCR LSWR LS&WR SECR SE&CR Railway Locomotives Carriages Returant Cars EMU Southern Electric Steam trains Bulleid Maunsell Drummond Stroudley Wainwright Drummond Herbert Walker Brighton Belle Pullman Car Blood & Custard Blood and Custard 1 2 3 4 5 Crimson Lake Cream CLC  model railway Southern Railway Southern Region British Rail SR BR(S) LBSCR LB&SCR LSWR LS&WR SECR SE&CR Railway Locomotives Carriages Returant Cars EMU Southern Electric Steam trains Bulleid Maunsell Drummond Stroudley Wainwright Drummond Herbert Walker Brighton Belle Pullman Car Blood & Custard Blood and Custard 1 2 3 4 5 Crimson Lake Cream CLC  model railway Southern Railway Southern Region British Rail SR BR(S) LBSCR LB&SCR LSWR LS&WR SECR SE&CR Railway Locomotives Carriages Returant Cars EMU Southern Electric Steam trains Bulleid Maunsell Drummond Stroudley Wainwright Drummond Herbert Walker Brighton Belle Pullman Car Blood & Custard Blood and Custard 1 2 3 4 5 Crimson Lake Cream CLC  model railway Southern Railway Southern Region British Rail SR BR(S) LBSCR LB&SCR LSWR LS&WR SECR SE&CR Railway Locomotives Carriages Returant Cars EMU Southern Electric Steam trains Bulleid Maunsell Drummond Stroudley Wainwright Drummond Herbert Walker Brighton Belle Pullman Car Blood & Custard Blood and Custard 1 2 3 4 5 Crimson Lake Cream CLC  model railway Southern Railway Southern Region British Rail SR BR(S) LBSCR LB&SCR LSWR LS&WR SECR SE&CR Railway Locomotives Carriages Returant Cars EMU Southern Electric Steam trains Bulleid Maunsell Drummond Stroudley Wainwright Drummond Herbert Walker Brighton Belle Pullman Car Blood & Custard Blood and Custard 1 2 3 4 5 Crimson Lake Cream CLC  model railway Southern Railway Southern Region British Rail SR BR(S) LBSCR LB&SCR LSWR LS&WR SECR SE&CR Railway Locomotives Carriages Returant Cars EMU Southern Electric Steam trains Bulleid Maunsell Drummond Stroudley Wainwright Drummond Herbert Walker Brighton Belle Pullman Car Blood & Custard Blood and Custard 1 2 3 4 5 Crimson Lake Cream CLC  model railway Southern Railway Southern Region British Rail SR BR(S) LBSCR LB&SCR LSWR LS&WR SECR SE&CR Railway Locomotives Carriages Returant Cars EMU Southern Electric Steam trains Bulleid Maunsell Drummond Stroudley Wainwright Drummond Herbert Walker Brighton Belle Pullman Car Blood & Custard Blood and Custard 1 2 3 4 5 Crimson Lake Cream CLC  model railway Southern Railway Southern Region British Rail SR BR(S) LBSCR LB&SCR LSWR LS&WR SECR SE&CR Railway Locomotives Carriages Returant Cars EMU Southern Electric Steam trains Bulleid Maunsell Drummond Stroudley Wainwright Drummond Herbert Walker Brighton Belle Pullman Car Blood & Custard Blood and Custard 1 2 3 4 5 Crimson Lake Cream CLC  model railway Southern Railway Southern Region British Rail SR BR(S) LBSCR LB&SCR LSWR LS&WR SECR SE&CR Railway Locomotives Carriages Returant Cars EMU Southern Electric Steam trains Bulleid Maunsell Drummond Stroudley Wainwright Drummond Herbert Walker Brighton Belle Pullman Car Blood & Custard Blood and Custard 1 2 3 4 5 Crimson Lake Cream CLC  model railway Southern Railway Southern Region British Rail SR BR(S) LBSCR LB&SCR LSWR LS&WR SECR SE&CR Railway Locomotives Carriages Returant Cars EMU Southern Electric Steam trains Bulleid Maunsell Drummond Stroudley Wainwright Drummond Herbert Walker Brighton Belle Pullman Car Blood & Custard Blood and Custard 1 2 3 4 5 Crimson Lake Cream CLC  model railway Southern Railway Southern Region British Rail SR BR(S) LBSCR LB&SCR LSWR LS&WR SECR SE&CR Railway Locomotives Carriages Returant Cars EMU Southern Electric Steam trains Bulleid Maunsell Drummond Stroudley Wainwright Drummond Herbert Walker Brighton Belle Pullman Car Blood & Custard Blood and Custard 1 2 3 4 5 Crimson Lake Cream CLC  model railway Southern Railway Southern Region British Rail SR BR(S) LBSCR LB&SCR LSWR LS&WR SECR SE&CR Railway Locomotives Carriages Returant Cars EMU Southern Electric Steam trains Bulleid Maunsell Drummond Stroudley Wainwright Drummond Herbert Walker Brighton Belle Pullman Car Blood & Custard Blood and Custard 1 2 3 4 5 Crimson Lake Cream CLC  model railway Southern Railway Southern Region British Rail SR BR(S) LBSCR LB&SCR LSWR LS&WR SECR SE&CR Railway Locomotives Carriages Returant Cars EMU Southern Electric Steam trains Bulleid Maunsell Drummond Stroudley Wainwright Drummond Herbert Walker Brighton Belle Pullman Car Blood & Custard Blood and Custard 1 2 3 4 5 Crimson Lake Cream CLC  model railway Southern Railway Southern Region British Rail SR BR(S) LBSCR LB&SCR LSWR LS&WR SECR SE&CR Railway Locomotives Carriages Returant Cars EMU Southern Electric Steam trains Bulleid Maunsell Drummond Stroudley Wainwright Drummond Herbert Walker Brighton Belle Pullman Car Blood & Custard Blood and Custard 1 2 3 4 5 Crimson Lake Cream CLC  model railway Southern Railway Southern Region British Rail SR BR(S) LBSCR LB&SCR LSWR LS&WR SECR SE&CR Railway Locomotives Carriages Returant Cars EMU Southern Electric Steam trains Bulleid Maunsell Drummond Stroudley Wainwright Drummond Herbert Walker Brighton Belle Pullman Car Blood & Custard Blood and Custard 1 2 3 4 5 Crimson Lake Cream CLC  model railway Southern Railway Southern Region British Rail SR BR(S) LBSCR LB&SCR LSWR LS&WR SECR SE&CR Railway Locomotives Carriages Returant Cars EMU Southern Electric Steam trains Bulleid Maunsell Drummond Stroudley Wainwright Drummond Herbert Walker Brighton Belle Pullman Car Blood & Custard Blood and Custard 1 2 3 4 5 Crimson Lake Cream CLC  model railway Southern Railway Southern Region British Rail SR BR(S) LBSCR LB&SCR LSWR LS&WR SECR SE&CR Railway Locomotives Carriages Returant Cars EMU Southern Electric Steam trains Bulleid Maunsell Drummond Stroudley Wainwright Drummond Herbert Walker Brighton Belle Pullman Car Blood & Custard Blood and Custard 1 2 3 4 5 Crimson Lake Cream CLC  model railway Southern Railway Southern Region British Rail SR BR(S) LBSCR LB&SCR LSWR LS&WR SECR SE&CR Railway Locomotives Carriages Returant Cars EMU Southern Electric Steam trains Bulleid Maunsell Drummond Stroudley Wainwright Drummond Herbert Walker Brighton Belle Pullman Car Blood & Custard Blood and Custard 1 2 3 4 5 Crimson Lake Cream CLC  model railway Southern Railway Southern Region British Rail SR BR(S) LBSCR LB&SCR LSWR LS&WR SECR SE&CR Railway Locomotives Carriages Returant Cars EMU Southern Electric Steam trains Bulleid Maunsell Drummond Stroudley Wainwright Drummond Herbert Walker Brighton Belle Pullman Car Blood & Custard Blood and Custard 1 2 3 4 5 Crimson Lake Cream CLC  model railway Southern Railway Southern Region British Rail SR BR(S) LBSCR LB&SCR LSWR LS&WR SECR SE&CR Railway Locomotives Carriages Returant Cars EMU Southern Electric Steam trains Bulleid Maunsell Drummond Stroudley Wainwright Drummond Herbert Walker Brighton Belle Pullman Car Blood & Custard Blood and Custard 1 2 3 4 5 Crimson Lake Cream CLC  model railway Southern Railway Southern Region British Rail SR BR(S) LBSCR LB&SCR LSWR LS&WR SECR SE&CR Railway Locomotives Carriages Returant Cars EMU Southern Electric Steam trains Bulleid Maunsell Drummond Stroudley Wainwright Drummond Herbert Walker Brighton Belle Pullman Car Blood & Custard Blood and Custard 1 2 3 4 5 Crimson Lake Cream CLC  model railway Southern Railway Southern Region British Rail SR BR(S) LBSCR LB&SCR LSWR LS&WR SECR SE&CR Railway Locomotives Carriages Returant Cars EMU Southern Electric Steam trains Bulleid Maunsell Drummond Stroudley Wainwright Drummond Herbert Walker Brighton Belle Pullman Car Blood & Custard Blood and Custard 1 2 3 4 5 Crimson Lake Cream CLC  model railway Southern Railway Southern Region British Rail SR BR(S) LBSCR LB&SCR LSWR LS&WR SECR SE&CR Railway Locomotives Carriages Returant Cars EMU Southern Electric Steam trains Bulleid Maunsell Drummond Stroudley Wainwright Drummond Herbert Walker Brighton Belle Pullman Car Blood & Custard Blood and Custard 1 2 3 4 5 Crimson Lake Cream CLC  model railway Southern Railway Southern Region British Rail SR BR(S) LBSCR LB&SCR LSWR LS&WR SECR SE&CR Railway Locomotives Carriages Returant Cars EMU Southern Electric Steam trains Bulleid Maunsell Drummond Stroudley Wainwright Drummond Herbert Walker Brighton Belle Pullman Car Blood & Custard Blood and Custard 1 2 3 4 5 Crimson Lake Cream CLC  model railway Southern Railway Southern Region British Rail SR BR(S) LBSCR LB&SCR LSWR LS&WR SECR SE&CR Railway Locomotives Carriages Returant Cars EMU Southern Electric Steam trains Bulleid Maunsell Drummond Stroudley Wainwright Drummond Herbert Walker Brighton Belle Pullman Car Blood & Custard Blood and Custard 1 2 3 4 5 Crimson Lake Cream CLC  model railway Southern Railway Southern Region British Rail SR BR(S) LBSCR LB&SCR LSWR LS&WR SECR SE&CR Railway Locomotives Carriages Returant Cars EMU Southern Electric Steam trains Bulleid Maunsell Drummond Stroudley Wainwright Drummond Herbert Walker Brighton Belle Pullman Car Blood & Custard Blood and Custard 1 2 3 4 5 Crimson Lake Cream CLC  model railway Southern Railway Southern Region British Rail SR BR(S) LBSCR LB&SCR LSWR LS&WR SECR SE&CR Railway Locomotives Carriages Returant Cars EMU Southern Electric Steam trains Bulleid Maunsell Drummond Stroudley Wainwright Drummond Herbert Walker Brighton Belle Pullman Car Blood & Custard Blood and Custard 1 2 3 4 5 Crimson Lake Cream CLC  model railway Southern Railway Southern Region British Rail SR BR(S) LBSCR LB&SCR LSWR LS&WR SECR SE&CR Railway Locomotives Carriages Returant Cars EMU Southern Electric Steam trains Bulleid Maunsell Drummond Stroudley Wainwright Drummond Herbert Walker Brighton Belle Pullman Car Blood & Custard Blood and Custard 1 2 3 4 5 Crimson Lake Cream CLC  model railway Southern Railway Southern Region British Rail SR BR(S) LBSCR LB&SCR LSWR LS&WR SECR SE&CR Railway Locomotives Carriages Returant Cars EMU Southern Electric Steam trains Bulleid Maunsell Drummond Stroudley Wainwright Drummond Herbert Walker Brighton Belle Pullman Car Blood & Custard Blood and Custard 1 2 3 4 5 Crimson Lake Cream CLC  model railway Southern Railway Southern Region British Rail SR BR(S) LBSCR LB&SCR LSWR LS&WR SECR SE&CR Railway Locomotives Carriages Returant Cars EMU Southern Electric Steam trains Bulleid Maunsell Drummond Stroudley Wainwright Drummond Herbert Walker Brighton Belle Pullman Car Blood & Custard Blood and Custard 1 2 3 4 5 Crimson Lake Cream CLC  model railway Southern Railway Southern Region British Rail SR BR(S) LBSCR LB&SCR LSWR LS&WR SECR SE&CR Railway Locomotives Carriages Returant Cars EMU Southern Electric Steam trains Bulleid Maunsell Drummond Stroudley Wainwright Drummond Herbert Walker Brighton Belle Pullman Car Blood & Custard Blood and Custard 1 2 3 4 5 Crimson Lake Cream CLC  model railway Southern Railway Southern Region British Rail SR BR(S) LBSCR LB&SCR LSWR LS&WR SECR SE&CR Railway Locomotives Carriages Returant Cars EMU Southern Electric Steam trains Bulleid Maunsell Drummond Stroudley Wainwright Drummond Herbert Walker Brighton Belle Pullman Car Blood & Custard Blood and Custard 1 2 3 4 5 Crimson Lake Cream CLC  model railway Southern Railway Southern Region British Rail SR BR(S) LBSCR LB&SCR LSWR LS&WR SECR SE&CR Railway Locomotives Carriages Returant Cars EMU Southern Electric Steam trains Bulleid Maunsell Drummond Stroudley Wainwright Drummond Herbert Walker Brighton Belle Pullman Car Blood & Custard Blood and Custard 1 2 3 4 5 Crimson Lake Cream CLC  model railway Southern Railway Southern Region British Rail SR BR(S) LBSCR LB&SCR LSWR LS&WR SECR SE&CR Railway Locomotives Carriages Returant Cars EMU Southern Electric Steam trains Bulleid Maunsell Drummond Stroudley Wainwright Drummond Herbert Walker Brighton Belle Pullman Car Blood & Custard Blood and Custard 1 2 3 4 5 Crimson Lake Cream CLC  model railway Southern Railway Southern Region British Rail SR BR(S) LBSCR LB&SCR LSWR LS&WR SECR SE&CR Railway Locomotives Carriages Returant Cars EMU Southern Electric Steam trains Bulleid Maunsell Drummond Stroudley Wainwright Drummond Herbert Walker Brighton Belle Pullman Car Blood & Custard Blood and Custard 1 2 3 4 5 Crimson Lake Cream CLC  model railway Southern Railway Southern Region British Rail SR BR(S) LBSCR LB&SCR LSWR LS&WR SECR SE&CR Railway Locomotives Carriages Returant Cars EMU Southern Electric Steam trains Bulleid Maunsell Drummond Stroudley Wainwright Drummond Herbert Walker Brighton Belle Pullman Car Blood & Custard Blood and Custard 1 2 3 4 5 Crimson Lake Cream CLC  model railway Southern Railway Southern Region British Rail SR BR(S) LBSCR LB&SCR LSWR LS&WR SECR SE&CR Railway Locomotives Carriages Returant Cars EMU Southern Electric Steam trains Bulleid Maunsell Drummond Stroudley Wainwright Drummond Herbert Walker Brighton Belle Pullman Car Blood & Custard Blood and Custard 1 2 3 4 5 Crimson Lake Cream CLC  model railway Southern Railway Southern Region British Rail SR BR(S) LBSCR LB&SCR LSWR LS&WR SECR SE&CR Railway Locomotives Carriages Returant Cars EMU Southern Electric Steam trains Bulleid Maunsell Drummond Stroudley Wainwright Drummond Herbert Walker Brighton Belle Pullman Car Blood & Custard Blood and Custard 1 2 3 4 5 Crimson Lake Cream CLC  model railway Southern Railway Southern Region British Rail SR BR(S) LBSCR LB&SCR LSWR LS&WR SECR SE&CR Railway Locomotives Carriages Returant Cars EMU Southern Electric Steam trains Bulleid Maunsell Drummond Stroudley Wainwright Drummond Herbert Walker Brighton Belle Pullman Car Blood & Custard Blood and Custard 1 2 3 4 5 Crimson Lake Cream CLC  model railway Southern Railway Southern Region British Rail SR BR(S) LBSCR LB&SCR LSWR LS&WR SECR SE&CR Railway Locomotives Carriages Returant Cars EMU Southern Electric Steam trains Bulleid Maunsell Drummond Stroudley Wainwright Drummond Herbert Walker Brighton Belle Pullman Car Blood & Custard Blood and Custard 1 2 3 4 5 Crimson Lake Cream CLC  model railway Southern Railway Southern Region British Rail SR BR(S) LBSCR LB&SCR LSWR LS&WR SECR SE&CR Railway Locomotives Carriages Returant Cars EMU Southern Electric Steam trains Bulleid Maunsell Drummond Stroudley Wainwright Drummond Herbert Walker Brighton Belle Pullman Car Blood & Custard Blood and Custard 1 2 3 4 5 Crimson Lake Cream CLC  model railway Southern Railway Southern Region British Rail SR BR(S) LBSCR LB&SCR LSWR LS&WR SECR SE&CR Railway Locomotives Carriages Returant Cars EMU Southern Electric Steam trains Bulleid Maunsell Drummond Stroudley Wainwright Drummond Herbert Walker Brighton Belle Pullman Car Blood & Custard Blood and Custard 1 2 3 4 5 Crimson Lake Cream CLC  model railway Southern Railway Southern Region British Rail SR BR(S) LBSCR LB&SCR LSWR LS&WR SECR SE&CR Railway Locomotives Carriages Returant Cars EMU Southern Electric Steam trains Bulleid Maunsell Drummond Stroudley Wainwright Drummond Herbert Walker Brighton Belle Pullman Car Blood & Custard Blood and Custard 1 2 3 4 5 Crimson Lake Cream CLC  model railway Southern Railway Southern Region British Rail SR BR(S) LBSCR LB&SCR LSWR LS&WR SECR SE&CR Railway Locomotives Carriages Returant Cars EMU Southern Electric Steam trains Bulleid Maunsell Drummond Stroudley Wainwright Drummond Herbert Walker Brighton Belle Pullman Car Blood & Custard Blood and Custard 1 2 3 4 5 Crimson Lake Cream CLC  model railway Southern Railway Southern Region British Rail SR BR(S) LBSCR LB&SCR LSWR LS&WR SECR SE&CR Railway Locomotives Carriages Returant Cars EMU Southern Electric Steam trains Bulleid Maunsell Drummond Stroudley Wainwright Drummond Herbert Walker Brighton Belle Pullman Car Blood & Custard Blood and Custard 1 2 3 4 5 Crimson Lake Cream CLC  model railway Southern Railway Southern Region British Rail SR BR(S) LBSCR LB&SCR LSWR LS&WR SECR SE&CR Railway Locomotives Carriages Returant Cars EMU Southern Electric Steam trains Bulleid Maunsell Drummond Stroudley Wainwright Drummond Herbert Walker Brighton Belle Pullman Car Blood & Custard Blood and Custard 1 2 3 4 5 Crimson Lake Cream CLC  model railway Southern Railway Southern Region British Rail SR BR(S) LBSCR LB&SCR LSWR LS&WR SECR SE&CR Railway Locomotives Carriages Returant Cars EMU Southern Electric Steam trains Bulleid Maunsell Drummond Stroudley Wainwright Drummond Herbert Walker Brighton Belle Pullman Car Blood & Custard Blood and Custard 1 2 3 4 5 Crimson Lake Cream CLC  model railway Southern Railway Southern Region British Rail SR BR(S) LBSCR LB&SCR LSWR LS&WR SECR SE&CR Railway Locomotives Carriages Returant Cars EMU Southern Electric Steam trains Bulleid Maunsell Drummond Stroudley Wainwright Drummond Herbert Walker Brighton Belle Pullman Car Blood & Custard Blood and Custard 1 2 3 4 5 Crimson Lake Cream CLC  model railway Southern Railway Southern Region British Rail SR BR(S) LBSCR LB&SCR LSWR LS&WR SECR SE&CR Railway Locomotives Carriages Returant Cars EMU Southern Electric Steam trains Bulleid Maunsell Drummond Stroudley Wainwright Drummond Herbert Walker Brighton Belle Pullman Car Blood & Custard Blood and Custard 1 2 3 4 5 Crimson Lake Cream CLC  model railway Southern Railway Southern Region British Rail SR BR(S) LBSCR LB&SCR LSWR LS&WR SECR SE&CR Railway Locomotives Carriages Returant Cars EMU Southern Electric Steam trains Bulleid Maunsell Drummond Stroudley Wainwright Drummond Herbert Walker Brighton Belle Pullman Car Blood & Custard Blood and Custard 1 2 3 4 5 Crimson Lake Cream CLC  model railway Southern Railway Southern Region British Rail SR BR(S) LBSCR LB&SCR LSWR LS&WR SECR SE&CR Railway Locomotives Carriages Returant Cars EMU Southern Electric Steam trains Bulleid Maunsell Drummond Stroudley Wainwright Drummond Herbert Walker Brighton Belle Pullman Car Blood & Custard Blood and Custard 1 2 3 4 5 Crimson Lake Cream CLC  model railway Southern Railway Southern Region British Rail SR BR(S) LBSCR LB&SCR LSWR LS&WR SECR SE&CR Railway Locomotives Carriages Returant Cars EMU Southern Electric Steam trains Bulleid Maunsell Drummond Stroudley Wainwright Drummond Herbert Walker Brighton Belle Pullman Car Blood & Custard Blood and Custard 1 2 3 4 5 Crimson Lake Cream CLC  model railway Southern Railway Southern Region British Rail SR BR(S) LBSCR LB&SCR LSWR LS&WR SECR SE&CR Railway Locomotives Carriages Returant Cars EMU Southern Electric Steam trains Bulleid Maunsell Drummond Stroudley Wainwright Drummond Herbert Walker Brighton Belle Pullman Car Blood & Custard Blood and Custard 1 2 3 4 5 Crimson Lake Cream CLC  model railway Southern Railway Southern Region British Rail SR BR(S) LBSCR LB&SCR LSWR LS&WR SECR SE&CR Railway Locomotives Carriages Returant Cars EMU Southern Electric Steam trains Bulleid Maunsell Drummond Stroudley Wainwright Drummond Herbert Walker Brighton Belle Pullman Car Blood & Custard Blood and Custard 1 2 3 4 5 Crimson Lake Cream CLC  model railway Southern Railway Southern Region British Rail SR BR(S) LBSCR LB&SCR LSWR LS&WR SECR SE&CR Railway Locomotives Carriages Returant Cars EMU Southern Electric Steam trains Bulleid Maunsell Drummond Stroudley Wainwright Drummond Herbert Walker Brighton Belle Pullman Car Blood & Custard Blood and Custard 1 2 3 4 5 Crimson Lake Cream CLC  model railway Southern Railway Southern Region British Rail SR BR(S) LBSCR LB&SCR LSWR LS&WR SECR SE&CR Railway Locomotives Carriages Returant Cars EMU Southern Electric Steam trains Bulleid Maunsell Drummond Stroudley Wainwright Drummond Herbert Walker Brighton Belle Pullman Car Blood & Custard Blood and Custard 1 2 3 4 5 Crimson Lake Cream CLC  model railway Southern Railway Southern Region British Rail SR BR(S) LBSCR LB&SCR LSWR LS&WR SECR SE&CR Railway Locomotives Carriages Returant Cars EMU Southern Electric Steam trains Bulleid Maunsell Drummond Stroudley Wainwright Drummond Herbert Walker Brighton Belle Pullman Car Blood & Custard Blood and Custard 1 2 3 4 5 Crimson Lake Cream CLC  model railway Southern Railway Southern Region British Rail SR BR(S) LBSCR LB&SCR LSWR LS&WR SECR SE&CR Railway Locomotives Carriages Returant Cars EMU Southern Electric Steam trains Bulleid Maunsell Drummond Stroudley Wainwright Drummond Herbert Walker Brighton Belle Pullman Car Blood & Custard Blood and Custard 1 2 3 4 5 Crimson Lake Cream CLC  model railway Southern Railway Southern Region British Rail SR BR(S) LBSCR LB&SCR LSWR LS&WR SECR SE&CR Railway Locomotives Carriages Returant Cars EMU Southern Electric Steam trains Bulleid Maunsell Drummond Stroudley Wainwright Drummond Herbert Walker Brighton Belle Pullman Car Blood & Custard Blood and Custard 1 2 3 4 5 Crimson Lake Cream CLC  model railway Southern Railway Southern Region British Rail SR BR(S) LBSCR LB&SCR LSWR LS&WR SECR SE&CR Railway Locomotives Carriages Returant Cars EMU Southern Electric Steam trains Bulleid Maunsell Drummond Stroudley Wainwright Drummond Herbert Walker Brighton Belle Pullman Car Blood & Custard Blood and Custard 1 2 3 4 5 Crimson Lake Cream CLC  model railway Southern Railway Southern Region British Rail SR BR(S) LBSCR LB&SCR LSWR LS&WR SECR SE&CR Railway Locomotives Carriages Returant Cars EMU Southern Electric Steam trains Bulleid Maunsell Drummond Stroudley Wainwright Drummond Herbert Walker Brighton Belle Pullman Car Blood & Custard Blood and Custard 1 2 3 4 5 Crimson Lake Cream CLC  model railway Southern Railway Southern Region British Rail SR BR(S) LBSCR LB&SCR LSWR LS&WR SECR SE&CR Railway Locomotives Carriages Returant Cars EMU Southern Electric Steam trains Bulleid Maunsell Drummond Stroudley Wainwright Drummond Herbert Walker Brighton Belle Pullman Car Blood & Custard Blood and Custard 1 2 3 4 5 Crimson Lake Cream CLC  model railway Southern Railway Southern Region British Rail SR BR(S) LBSCR LB&SCR LSWR LS&WR SECR SE&CR Railway Locomotives Carriages Returant Cars EMU Southern Electric Steam trains Bulleid Maunsell Drummond Stroudley Wainwright Drummond Herbert Walker Brighton Belle Pullman Car Blood & Custard Blood and Custard 1 2 3 4 5 Crimson Lake Cream CLC  model railway Southern Railway Southern Region British Rail SR BR(S) LBSCR LB&SCR LSWR LS&WR SECR SE&CR Railway Locomotives Carriages Returant Cars EMU Southern Electric Steam trains Bulleid Maunsell Drummond Stroudley Wainwright Drummond Herbert Walker Brighton Belle Pullman Car Blood & Custard Blood and Custard 1 2 3 4 5 Crimson Lake Cream CLC  model railway Southern Railway Southern Region British Rail SR BR(S) LBSCR LB&SCR LSWR LS&WR SECR SE&CR Railway Locomotives Carriages Returant Cars EMU Southern Electric Steam trains Bulleid Maunsell Drummond Stroudley Wainwright Drummond Herbert Walker Brighton Belle Pullman Car Blood & Custard Blood and Custard 1 2 3 4 5 Crimson Lake Cream CLC  model railway Southern Railway Southern Region British Rail SR BR(S) LBSCR LB&SCR LSWR LS&WR SECR SE&CR Railway Locomotives Carriages Returant Cars EMU Southern Electric Steam trains Bulleid Maunsell Drummond Stroudley Wainwright Drummond Herbert Walker Brighton Belle Pullman Car Blood & Custard Blood and Custard 1 2 3 4 5 Crimson Lake Cream CLC  model railway Southern Railway Southern Region British Rail SR BR(S) LBSCR LB&SCR LSWR LS&WR SECR SE&CR Railway Locomotives Carriages Returant Cars EMU Southern Electric Steam trains Bulleid Maunsell Drummond Stroudley Wainwright Drummond Herbert Walker Brighton Belle Pullman Car Blood & Custard Blood and Custard 1 2 3 4 5 Crimson Lake Cream CLC  model railway Southern Railway Southern Region British Rail SR BR(S) LBSCR LB&SCR LSWR LS&WR SECR SE&CR Railway Locomotives Carriages Returant Cars EMU Southern Electric Steam trains Bulleid Maunsell Drummond Stroudley Wainwright Drummond Herbert Walker Brighton Belle Pullman Car Blood & Custard Blood and Custard 1 2 3 4 5 Crimson Lake Cream CLC  model railway Southern Railway Southern Region British Rail SR BR(S) LBSCR LB&SCR LSWR LS&WR SECR SE&CR Railway Locomotives Carriages Returant Cars EMU Southern Electric Steam trains Bulleid Maunsell Drummond Stroudley Wainwright Drummond Herbert Walker Brighton Belle Pullman Car Blood & Custard Blood and Custard 1 2 3 4 5 Crimson Lake Cream CLC  model railway Southern Railway Southern Region British Rail SR BR(S) LBSCR LB&SCR LSWR LS&WR SECR SE&CR Railway Locomotives Carriages Returant Cars EMU Southern Electric Steam trains Bulleid Maunsell Drummond Stroudley Wainwright Drummond Herbert Walker Brighton Belle Pullman Car Blood & Custard Blood and Custard 1 2 3 4 5 Crimson Lake Cream CLC  model railway Southern Railway Southern Region British Rail SR BR(S) LBSCR LB&SCR LSWR LS&WR SECR SE&CR Railway Locomotives Carriages Returant Cars EMU Southern Electric Steam trains Bulleid Maunsell Drummond Stroudley Wainwright Drummond Herbert Walker Brighton Belle Pullman Car Blood & Custard Blood and Custard 1 2 3 4 5 Crimson Lake Cream CLC  model railway Southern Railway Southern Region British Rail SR BR(S) LBSCR LB&SCR LSWR LS&WR SECR SE&CR Railway Locomotives Carriages Returant Cars EMU Southern Electric Steam trains Bulleid Maunsell Drummond Stroudley Wainwright Drummond Herbert Walker Brighton Belle Pullman Car Blood & Custard Blood and Custard 1 2 3 4 5 Crimson Lake Cream CLC  model railway Southern Railway Southern Region British Rail SR BR(S) LBSCR LB&SCR LSWR LS&WR SECR SE&CR Railway Locomotives Carriages Returant Cars EMU Southern Electric Steam trains Bulleid Maunsell Drummond Stroudley Wainwright Drummond Herbert Walker Brighton Belle Pullman Car Blood & Custard Blood and Custard 1 2 3 4 5 Crimson Lake Cream CLC  model railway Southern Railway Southern Region British Rail SR BR(S) LBSCR LB&SCR LSWR LS&WR SECR SE&CR Railway Locomotives Carriages Returant Cars EMU Southern Electric Steam trains Bulleid Maunsell Drummond Stroudley Wainwright Drummond Herbert Walker Brighton Belle Pullman Car Blood & Custard Blood and Custard 1 2 3 4 5 Crimson Lake Cream CLC  model railway Southern Railway Southern Region British Rail SR BR(S) LBSCR LB&SCR LSWR LS&WR SECR SE&CR Railway Locomotives Carriages Returant Cars EMU Southern Electric Steam trains Bulleid Maunsell Drummond Stroudley Wainwright Drummond Herbert Walker Brighton Belle Pullman Car Blood & Custard Blood and Custard 1 2 3 4 5 Crimson Lake Cream CLC  model railway Southern Railway Southern Region British Rail SR BR(S) LBSCR LB&SCR LSWR LS&WR SECR SE&CR Railway Locomotives Carriages Returant Cars EMU Southern Electric Steam trains Bulleid Maunsell Drummond Stroudley Wainwright Drummond Herbert Walker Brighton Belle Pullman Car Blood & Custard Blood and Custard 1 2 3 4 5 Crimson Lake Cream CLC  model railway Southern Railway Southern Region British Rail SR BR(S) LBSCR LB&SCR LSWR LS&WR SECR SE&CR Railway Locomotives Carriages Returant Cars EMU Southern Electric Steam trains Bulleid Maunsell Drummond Stroudley Wainwright Drummond Herbert Walker Brighton Belle Pullman Car Blood & Custard Blood and Custard 1 2 3 4 5 Crimson Lake Cream CLC  model railway Southern Railway Southern Region British Rail SR BR(S) LBSCR LB&SCR LSWR LS&WR SECR SE&CR Railway Locomotives Carriages Returant Cars EMU Southern Electric Steam trains Bulleid Maunsell Drummond Stroudley Wainwright Drummond Herbert Walker Brighton Belle Pullman Car Blood & Custard Blood and Custard 1 2 3 4 5 Crimson Lake Cream CLC  model railway Southern Railway Southern Region British Rail SR BR(S) LBSCR LB&SCR LSWR LS&WR SECR SE&CR Railway Locomotives Carriages Returant Cars EMU Southern Electric Steam trains Bulleid Maunsell Drummond Stroudley Wainwright Drummond Herbert Walker Brighton Belle Pullman Car Blood & Custard Blood and Custard 1 2 3 4 5 Crimson Lake Cream CLC  model railway Southern Railway Southern Region British Rail SR BR(S) LBSCR LB&SCR LSWR LS&WR SECR SE&CR Railway Locomotives Carriages Returant Cars EMU Southern Electric Steam trains Bulleid Maunsell Drummond Stroudley Wainwright Drummond Herbert Walker Brighton Belle Pullman Car Blood & Custard Blood and Custard 1 2 3 4 5 Crimson Lake Cream CLC  model railway Southern Railway Southern Region British Rail SR BR(S) LBSCR LB&SCR LSWR LS&WR SECR SE&CR Railway Locomotives Carriages Returant Cars EMU Southern Electric Steam trains Bulleid Maunsell Drummond Stroudley Wainwright Drummond Herbert Walker Brighton Belle Pullman Car Blood & Custard Blood and Custard 1 2 3 4 5 Crimson Lake Cream CLC  model railway Southern Railway Southern Region British Rail SR BR(S) LBSCR LB&SCR LSWR LS&WR SECR SE&CR Railway Locomotives Carriages Returant Cars EMU Southern Electric Steam trains Bulleid Maunsell Drummond Stroudley Wainwright Drummond Herbert Walker Brighton Belle Pullman Car Blood & Custard Blood and Custard 1 2 3 4 5 Crimson Lake Cream CLC  model railway Southern Railway Southern Region British Rail SR BR(S) LBSCR LB&SCR LSWR LS&WR SECR SE&CR Railway Locomotives Carriages Returant Cars EMU Southern Electric Steam trains Bulleid Maunsell Drummond Stroudley Wainwright Drummond Herbert Walker Brighton Belle Pullman Car Blood & Custard Blood and Custard 1 2 3 4 5 Crimson Lake Cream CLC  model railway Southern Railway Southern Region British Rail SR BR(S) LBSCR LB&SCR LSWR LS&WR SECR SE&CR Railway Locomotives Carriages Returant Cars EMU Southern Electric Steam trains Bulleid Maunsell Drummond Stroudley Wainwright Drummond Herbert Walker Brighton Belle Pullman Car Blood & Custard Blood and Custard 1 2 3 4 5 Crimson Lake Cream CLC  model railway Southern Railway Southern Region British Rail SR BR(S) LBSCR LB&SCR LSWR LS&WR SECR SE&CR Railway Locomotives Carriages Returant Cars EMU Southern Electric Steam trains Bulleid Maunsell Drummond Stroudley Wainwright Drummond Herbert Walker Brighton Belle Pullman Car Blood & Custard Blood and Custard 1 2 3 4 5 Crimson Lake Cream CLC  model railway Southern Railway Southern Region British Rail SR BR(S) LBSCR LB&SCR LSWR LS&WR SECR SE&CR Railway Locomotives Carriages Returant Cars EMU Southern Electric Steam trains Bulleid Maunsell Drummond Stroudley Wainwright Drummond Herbert Walker Brighton Belle Pullman Car Blood & Custard Blood and Custard 1 2 3 4 5 Crimson Lake Cream CLC  model railway Southern Railway Southern Region British Rail SR BR(S) LBSCR LB&SCR LSWR LS&WR SECR SE&CR Railway Locomotives Carriages Returant Cars EMU Southern Electric Steam trains Bulleid Maunsell Drummond Stroudley Wainwright Drummond Herbert Walker Brighton Belle Pullman Car Blood & Custard Blood and Custard 1 2 3 4 5 Crimson Lake Cream CLC  model railway Southern Railway Southern Region British Rail SR BR(S) LBSCR LB&SCR LSWR LS&WR SECR SE&CR Railway Locomotives Carriages Returant Cars EMU Southern Electric Steam trains Bulleid Maunsell Drummond Stroudley Wainwright Drummond Herbert Walker Brighton Belle Pullman Car Blood & Custard Blood and Custard 1 2 3 4 5 Crimson Lake Cream CLC  model railway Southern Railway Southern Region British Rail SR BR(S) LBSCR LB&SCR LSWR LS&WR SECR SE&CR Railway Locomotives Carriages Returant Cars EMU Southern Electric Steam trains Bulleid Maunsell Drummond Stroudley Wainwright Drummond Herbert Walker Brighton Belle Pullman Car Blood & Custard Blood and Custard 1 2 3 4 5 Crimson Lake Cream CLC  model railway Southern Railway Southern Region British Rail SR BR(S) LBSCR LB&SCR LSWR LS&WR SECR SE&CR Railway Locomotives Carriages Returant Cars EMU Southern Electric Steam trains Bulleid Maunsell Drummond Stroudley Wainwright Drummond Herbert Walker Brighton Belle Pullman Car Blood & Custard Blood and Custard 1 2 3 4 5 Crimson Lake Cream CLC  model railway Southern Railway Southern Region British Rail SR BR(S) LBSCR LB&SCR LSWR LS&WR SECR SE&CR Railway Locomotives Carriages Returant Cars EMU Southern Electric Steam trains Bulleid Maunsell Drummond Stroudley Wainwright Drummond Herbert Walker Brighton Belle Pullman Car Blood & Custard Blood and Custard 1 2 3 4 5 Crimson Lake Cream CLC  model railway Southern Railway Southern Region British Rail SR BR(S) LBSCR LB&SCR LSWR LS&WR SECR SE&CR Railway Locomotives Carriages Returant Cars EMU Southern Electric Steam trains Bulleid Maunsell Drummond Stroudley Wainwright Drummond Herbert Walker Brighton Belle Pullman Car Blood & Custard Blood and Custard 1 2 3 4 5 Crimson Lake Cream CLC  model railway Southern Railway Southern Region British Rail SR BR(S) LBSCR LB&SCR LSWR LS&WR SECR SE&CR Railway Locomotives Carriages Returant Cars EMU Southern Electric Steam trains Bulleid Maunsell Drummond Stroudley Wainwright Drummond Herbert Walker Brighton Belle Pullman Car Blood & Custard Blood and Custard 1 2 3 4 5 Crimson Lake Cream CLC  model railway Southern Railway Southern Region British Rail SR BR(S) LBSCR LB&SCR LSWR LS&WR SECR SE&CR Railway Locomotives Carriages Returant Cars EMU Southern Electric Steam trains Bulleid Maunsell Drummond Stroudley Wainwright Drummond Herbert Walker Brighton Belle Pullman Car Blood & Custard Blood and Custard 1 2 3 4 5 Crimson Lake Cream CLC  model railway Southern Railway Southern Region British Rail SR BR(S) LBSCR LB&SCR LSWR LS&WR SECR SE&CR Railway Locomotives Carriages Returant Cars EMU Southern Electric Steam trains Bulleid Maunsell Drummond Stroudley Wainwright Drummond Herbert Walker Brighton Belle Pullman Car Blood & Custard Blood and Custard 1 2 3 4 5 Crimson Lake Cream CLC  model railway Southern Railway Southern Region British Rail SR BR(S) LBSCR LB&SCR LSWR LS&WR SECR SE&CR Railway Locomotives Carriages Returant Cars EMU Southern Electric Steam trains Bulleid Maunsell Drummond Stroudley Wainwright Drummond Herbert Walker Brighton Belle Pullman Car Blood & Custard Blood and Custard 1 2 3 4 5 Crimson Lake Cream CLC  model railway Southern Railway Southern Region British Rail SR BR(S) LBSCR LB&SCR LSWR LS&WR SECR SE&CR Railway Locomotives Carriages Returant Cars EMU Southern Electric Steam trains Bulleid Maunsell Drummond Stroudley Wainwright Drummond Herbert Walker Brighton Belle Pullman Car Blood & Custard Blood and Custard 1 2 3 4 5 Crimson Lake Cream CLC  model railway Southern Railway Southern Region British Rail SR BR(S) LBSCR LB&SCR LSWR LS&WR SECR SE&CR Railway Locomotives Carriages Returant Cars EMU Southern Electric Steam trains Bulleid Maunsell Drummond Stroudley Wainwright Drummond Herbert Walker Brighton Belle Pullman Car Blood & Custard Blood and Custard 1 2 3 4 5 Crimson Lake Cream CLC  model railway Southern Railway Southern Region British Rail SR BR(S) LBSCR LB&SCR LSWR LS&WR SECR SE&CR Railway Locomotives Carriages Returant Cars EMU Southern Electric Steam trains Bulleid Maunsell Drummond Stroudley Wainwright Drummond Herbert Walker Brighton Belle Pullman Car Blood & Custard Blood and Custard 1 2 3 4 5 Crimson Lake Cream CLC  model railway Southern Railway Southern Region British Rail SR BR(S) LBSCR LB&SCR LSWR LS&WR SECR SE&CR Railway Locomotives Carriages Returant Cars EMU Southern Electric Steam trains Bulleid Maunsell Drummond Stroudley Wainwright Drummond Herbert Walker Brighton Belle Pullman Car Blood & Custard Blood and Custard 1 2 3 4 5 Crimson Lake Cream CLC  model railway Southern Railway Southern Region British Rail SR BR(S) LBSCR LB&SCR LSWR LS&WR SECR SE&CR Railway Locomotives Carriages Returant Cars EMU Southern Electric Steam trains Bulleid Maunsell Drummond Stroudley Wainwright Drummond Herbert Walker Brighton Belle Pullman Car Blood & Custard Blood and Custard 1 2 3 4 5 Crimson Lake Cream CLC  model railway Southern Railway Southern Region British Rail SR BR(S) LBSCR LB&SCR LSWR LS&WR SECR SE&CR Railway Locomotives Carriages Returant Cars EMU Southern Electric Steam trains Bulleid Maunsell Drummond Stroudley Wainwright Drummond Herbert Walker Brighton Belle Pullman Car Blood & Custard Blood and Custard 1 2 3 4 5 Crimson Lake Cream CLC  model railway Southern Railway Southern Region British Rail SR BR(S) LBSCR LB&SCR LSWR LS&WR SECR SE&CR Railway Locomotives Carriages Returant Cars EMU Southern Electric Steam trains Bulleid Maunsell Drummond Stroudley Wainwright Drummond Herbert Walker Brighton Belle Pullman Car Blood & Custard Blood and Custard 1 2 3 4 5 Crimson Lake Cream CLC  model railway Southern Railway Southern Region British Rail SR BR(S) LBSCR LB&SCR LSWR LS&WR SECR SE&CR Railway Locomotives Carriages Returant Cars EMU Southern Electric Steam trains Bulleid Maunsell Drummond Stroudley Wainwright Drummond Herbert Walker Brighton Belle Pullman Car Blood & Custard Blood and Custard 1 2 3 4 5 Crimson Lake Cream CLC  model railway Southern Railway Southern Region British Rail SR BR(S) LBSCR LB&SCR LSWR LS&WR SECR SE&CR Railway Locomotives Carriages Returant Cars EMU Southern Electric Steam trains Bulleid Maunsell Drummond Stroudley Wainwright Drummond Herbert Walker Brighton Belle Pullman Car Blood & Custard Blood and Custard 1 2 3 4 5 Crimson Lake Cream CLC  model railway Southern Railway Southern Region British Rail SR BR(S) LBSCR LB&SCR LSWR LS&WR SECR SE&CR Railway Locomotives Carriages Returant Cars EMU Southern Electric Steam trains Bulleid Maunsell Drummond Stroudley Wainwright Drummond Herbert Walker Brighton Belle Pullman Car Blood & Custard Blood and Custard 1 2 3 4 5 Crimson Lake Cream CLC  model railway Southern Railway Southern Region British Rail SR BR(S) LBSCR LB&SCR LSWR LS&WR SECR SE&CR Railway Locomotives Carriages Returant Cars EMU Southern Electric Steam trains Bulleid Maunsell Drummond Stroudley Wainwright Drummond Herbert Walker Brighton Belle Pullman Car Blood & Custard Blood and Custard 1 2 3 4 5 Crimson Lake Cream CLC  model railway Southern Railway Southern Region British Rail SR BR(S) LBSCR LB&SCR LSWR LS&WR SECR SE&CR Railway Locomotives Carriages Returant Cars EMU Southern Electric Steam trains Bulleid Maunsell Drummond Stroudley Wainwright Drummond Herbert Walker Brighton Belle Pullman Car Blood & Custard Blood and Custard 1 2 3 4 5 Crimson Lake Cream CLC  model railway Southern Railway Southern Region British Rail SR BR(S) LBSCR LB&SCR LSWR LS&WR SECR SE&CR Railway Locomotives Carriages Returant Cars EMU Southern Electric Steam trains Bulleid Maunsell Drummond Stroudley Wainwright Drummond Herbert Walker Brighton Belle Pullman Car Blood & Custard Blood and Custard 1 2 3 4 5 Crimson Lake Cream CLC  model railway Southern Railway Southern Region British Rail SR BR(S) LBSCR LB&SCR LSWR LS&WR SECR SE&CR Railway Locomotives Carriages Returant Cars EMU Southern Electric Steam trains Bulleid Maunsell Drummond Stroudley Wainwright Drummond Herbert Walker Brighton Belle Pullman Car Blood & Custard Blood and Custard 1 2 3 4 5 Crimson Lake Cream CLC  model railway Southern Railway Southern Region British Rail SR BR(S) LBSCR LB&SCR LSWR LS&WR SECR SE&CR Railway Locomotives Carriages Returant Cars EMU Southern Electric Steam trains Bulleid Maunsell Drummond Stroudley Wainwright Drummond Herbert Walker Brighton Belle Pullman Car Blood & Custard Blood and Custard 1 2 3 4 5 Crimson Lake Cream CLC  model railway Southern Railway Southern Region British Rail SR BR(S) LBSCR LB&SCR LSWR LS&WR SECR SE&CR Railway Locomotives Carriages Returant Cars EMU Southern Electric Steam trains Bulleid Maunsell Drummond Stroudley Wainwright Drummond Herbert Walker Brighton Belle Pullman Car Blood & Custard Blood and Custard 1 2 3 4 5 Crimson Lake Cream CLC  model railway Southern Railway Southern Region British Rail SR BR(S) LBSCR LB&SCR LSWR LS&WR SECR SE&CR Railway Locomotives Carriages Returant Cars EMU Southern Electric Steam trains Bulleid Maunsell Drummond Stroudley Wainwright Drummond Herbert Walker Brighton Belle Pullman Car Blood & Custard Blood and Custard 1 2 3 4 5 Crimson Lake Cream CLC  model railway Southern Railway Southern Region British Rail SR BR(S) LBSCR LB&SCR LSWR LS&WR SECR SE&CR Railway Locomotives Carriages Returant Cars EMU Southern Electric Steam trains Bulleid Maunsell Drummond Stroudley Wainwright Drummond Herbert Walker Brighton Belle Pullman Car Blood & Custard Blood and Custard 1 2 3 4 5 Crimson Lake Cream CLC  model railway Southern Railway Southern Region British Rail SR BR(S) LBSCR LB&SCR LSWR LS&WR SECR SE&CR Railway Locomotives Carriages Returant Cars EMU Southern Electric Steam trains Bulleid Maunsell Drummond Stroudley Wainwright Drummond Herbert Walker Brighton Belle Pullman Car Blood & Custard Blood and Custard 1 2 3 4 5 Crimson Lake Cream CLC  model railway Southern Railway Southern Region British Rail SR BR(S) LBSCR LB&SCR LSWR LS&WR SECR SE&CR Railway Locomotives Carriages Returant Cars EMU Southern Electric Steam trains Bulleid Maunsell Drummond Stroudley Wainwright Drummond Herbert Walker Brighton Belle Pullman Car Blood & Custard Blood and Custard 1 2 3 4 5 Crimson Lake Cream CLC  model railway Southern Railway Southern Region British Rail SR BR(S) LBSCR LB&SCR LSWR LS&WR SECR SE&CR Railway Locomotives Carriages Returant Cars EMU Southern Electric Steam trains Bulleid Maunsell Drummond Stroudley Wainwright Drummond Herbert Walker Brighton Belle Pullman Car Blood & Custard Blood and Custard 1 2 3 4 5 Crimson Lake Cream CLC  model railway Southern Railway Southern Region British Rail SR BR(S) LBSCR LB&SCR LSWR LS&WR SECR SE&CR Railway Locomotives Carriages Returant Cars EMU Southern Electric Steam trains Bulleid Maunsell Drummond Stroudley Wainwright Drummond Herbert Walker Brighton Belle Pullman Car Blood & Custard Blood and Custard 1 2 3 4 5 Crimson Lake Cream CLC  model railway Southern Railway Southern Region British Rail SR BR(S) LBSCR LB&SCR LSWR LS&WR SECR SE&CR Railway Locomotives Carriages Returant Cars EMU Southern Electric Steam trains Bulleid Maunsell Drummond Stroudley Wainwright Drummond Herbert Walker Brighton Belle Pullman Car Blood & Custard Blood and Custard 1 2 3 4 5 Crimson Lake Cream CLC  model railway Southern Railway Southern Region British Rail SR BR(S) LBSCR LB&SCR LSWR LS&WR SECR SE&CR Railway Locomotives Carriages Returant Cars EMU Southern Electric Steam trains Bulleid Maunsell Drummond Stroudley Wainwright Drummond Herbert Walker Brighton Belle Pullman Car Blood & Custard Blood and Custard 1 2 3 4 5 Crimson Lake Cream CLC  model railway Southern Railway Southern Region British Rail SR BR(S) LBSCR LB&SCR LSWR LS&WR SECR SE&CR Railway Locomotives Carriages Returant Cars EMU Southern Electric Steam trains Bulleid Maunsell Drummond Stroudley Wainwright Drummond Herbert Walker Brighton Belle Pullman Car Blood & Custard Blood and Custard 1 2 3 4 5 Crimson Lake Cream CLC  model railway Southern Railway Southern Region British Rail SR BR(S) LBSCR LB&SCR LSWR LS&WR SECR SE&CR Railway Locomotives Carriages Returant Cars EMU Southern Electric Steam trains Bulleid Maunsell Drummond Stroudley Wainwright Drummond Herbert Walker Brighton Belle Pullman Car Blood & Custard Blood and Custard 1 2 3 4 5 Crimson Lake Cream CLC  model railway Southern Railway Southern Region British Rail SR BR(S) LBSCR LB&SCR LSWR LS&WR SECR SE&CR Railway Locomotives Carriages Returant Cars EMU Southern Electric Steam trains Bulleid Maunsell Drummond Stroudley Wainwright Drummond Herbert Walker Brighton Belle Pullman Car Blood & Custard Blood and Custard 1 2 3 4 5 Crimson Lake Cream CLC  model railway Southern Railway Southern Region British Rail SR BR(S) LBSCR LB&SCR LSWR LS&WR SECR SE&CR Railway Locomotives Carriages Returant Cars EMU Southern Electric Steam trains Bulleid Maunsell Drummond Stroudley Wainwright Drummond Herbert Walker Brighton Belle Pullman Car Blood & Custard Blood and Custard 1 2 3 4 5 Crimson Lake Cream CLC  model railway Southern Railway Southern Region British Rail SR BR(S) LBSCR LB&SCR LSWR LS&WR SECR SE&CR Railway Locomotives Carriages Returant Cars EMU Southern Electric Steam trains Bulleid Maunsell Drummond Stroudley Wainwright Drummond Herbert Walker Brighton Belle Pullman Car Blood & Custard Blood and Custard 1 2 3 4 5 Crimson Lake Cream CLC  model railway Southern Railway Southern Region British Rail SR BR(S) LBSCR LB&SCR LSWR LS&WR SECR SE&CR Railway Locomotives Carriages Returant Cars EMU Southern Electric Steam trains Bulleid Maunsell Drummond Stroudley Wainwright Drummond Herbert Walker Brighton Belle Pullman Car Blood & Custard Blood and Custard 1 2 3 4 5 Crimson Lake Cream CLC  model railway Southern Railway Southern Region British Rail SR BR(S) LBSCR LB&SCR LSWR LS&WR SECR SE&CR Railway Locomotives Carriages Returant Cars EMU Southern Electric Steam trains Bulleid Maunsell Drummond Stroudley Wainwright Drummond Herbert Walker Brighton Belle Pullman Car Blood & Custard Blood and Custard 1 2 3 4 5 Crimson Lake Cream CLC  model railway Southern Railway Southern Region British Rail SR BR(S) LBSCR LB&SCR LSWR LS&WR SECR SE&CR Railway Locomotives Carriages Returant Cars EMU Southern Electric Steam trains Bulleid Maunsell Drummond Stroudley Wainwright Drummond Herbert Walker Brighton Belle Pullman Car Blood & Custard Blood and Custard 1 2 3 4 5 Crimson Lake Cream CLC  model railway Southern Railway Southern Region British Rail SR BR(S) LBSCR LB&SCR LSWR LS&WR SECR SE&CR Railway Locomotives Carriages Returant Cars EMU Southern Electric Steam trains Bulleid Maunsell Drummond Stroudley Wainwright Drummond Herbert Walker Brighton Belle Pullman Car Blood & Custard Blood and Custard 1 2 3 4 5 Crimson Lake Cream CLC  model railway Southern Railway Southern Region British Rail SR BR(S) LBSCR LB&SCR LSWR LS&WR SECR SE&CR Railway Locomotives Carriages Returant Cars EMU Southern Electric Steam trains Bulleid Maunsell Drummond Stroudley Wainwright Drummond Herbert Walker Brighton Belle Pullman Car Blood & Custard Blood and Custard 1 2 3 4 5 Crimson Lake Cream CLC  model railway Southern Railway Southern Region British Rail SR BR(S) LBSCR LB&SCR LSWR LS&WR SECR SE&CR Railway Locomotives Carriages Returant Cars EMU Southern Electric Steam trains Bulleid Maunsell Drummond Stroudley Wainwright Drummond Herbert Walker Brighton Belle Pullman Car Blood & Custard Blood and Custard 1 2 3 4 5 Crimson Lake Cream CLC  model railway Southern Railway Southern Region British Rail SR BR(S) LBSCR LB&SCR LSWR LS&WR SECR SE&CR Railway Locomotives Carriages Returant Cars EMU Southern Electric Steam trains Bulleid Maunsell Drummond Stroudley Wainwright Drummond Herbert Walker Brighton Belle Pullman Car Blood & Custard Blood and Custard 1 2 3 4 5 Crimson Lake Cream CLC  model railway Southern Railway Southern Region British Rail SR BR(S) LBSCR LB&SCR LSWR LS&WR SECR SE&CR Railway Locomotives Carriages Returant Cars EMU Southern Electric Steam trains Bulleid Maunsell Drummond Stroudley Wainwright Drummond Herbert Walker Brighton Belle Pullman Car Blood & Custard Blood and Custard 1 2 3 4 5 Crimson Lake Cream CLC  model railway Southern Railway Southern Region British Rail SR BR(S) LBSCR LB&SCR LSWR LS&WR SECR SE&CR Railway Locomotives Carriages Returant Cars EMU Southern Electric Steam trains Bulleid Maunsell Drummond Stroudley Wainwright Drummond Herbert Walker Brighton Belle Pullman Car Blood & Custard Blood and Custard 1 2 3 4 5 Crimson Lake Cream CLC  model railway Southern Railway Southern Region British Rail SR BR(S) LBSCR LB&SCR LSWR LS&WR SECR SE&CR Railway Locomotives Carriages Returant Cars EMU Southern Electric Steam trains Bulleid Maunsell Drummond Stroudley Wainwright Drummond Herbert Walker Brighton Belle Pullman Car Blood & Custard Blood and Custard 1 2 3 4 5 Crimson Lake Cream CLC  model railway Southern Railway Southern Region British Rail SR BR(S) LBSCR LB&SCR LSWR LS&WR SECR SE&CR Railway Locomotives Carriages Returant Cars EMU Southern Electric Steam trains Bulleid Maunsell Drummond Stroudley Wainwright Drummond Herbert Walker Brighton Belle Pullman Car Blood & Custard Blood and Custard 1 2 3 4 5 Crimson Lake Cream CLC  model railway Southern Railway Southern Region British Rail SR BR(S) LBSCR LB&SCR LSWR LS&WR SECR SE&CR Railway Locomotives Carriages Returant Cars EMU Southern Electric Steam trains Bulleid Maunsell Drummond Stroudley Wainwright Drummond Herbert Walker Brighton Belle Pullman Car Blood & Custard Blood and Custard 1 2 3 4 5 Crimson Lake Cream CLC  model railway Southern Railway Southern Region British Rail SR BR(S) LBSCR LB&SCR LSWR LS&WR SECR SE&CR Railway Locomotives Carriages Returant Cars EMU Southern Electric Steam trains Bulleid Maunsell Drummond Stroudley Wainwright Drummond Herbert Walker Brighton Belle Pullman Car Blood & Custard Blood and Custard 1 2 3 4 5 Crimson Lake Cream CLC  model railway Southern Railway Southern Region British Rail SR BR(S) LBSCR LB&SCR LSWR LS&WR SECR SE&CR Railway Locomotives Carriages Returant Cars EMU Southern Electric Steam trains Bulleid Maunsell Drummond Stroudley Wainwright Drummond Herbert Walker Brighton Belle Pullman Car Blood & Custard Blood and Custard 1 2 3 4 5 Crimson Lake Cream CLC  model railway Southern Railway Southern Region British Rail SR BR(S) LBSCR LB&SCR LSWR LS&WR SECR SE&CR Railway Locomotives Carriages Returant Cars EMU Southern Electric Steam trains Bulleid Maunsell Drummond Stroudley Wainwright Drummond Herbert Walker Brighton Belle Pullman Car Blood & Custard Blood and Custard 1 2 3 4 5 Crimson Lake Cream CLC  model railway Southern Railway Southern Region British Rail SR BR(S) LBSCR LB&SCR LSWR LS&WR SECR SE&CR Railway Locomotives Carriages Returant Cars EMU Southern Electric Steam trains Bulleid Maunsell Drummond Stroudley Wainwright Drummond Herbert Walker Brighton Belle Pullman Car Blood & Custard Blood and Custard 1 2 3 4 5 Crimson Lake Cream CLC  model railway Southern Railway Southern Region British Rail SR BR(S) LBSCR LB&SCR LSWR LS&WR SECR SE&CR Railway Locomotives Carriages Returant Cars EMU Southern Electric Steam trains Bulleid Maunsell Drummond Stroudley Wainwright Drummond Herbert Walker Brighton Belle Pullman Car Blood & Custard Blood and Custard 1 2 3 4 5 Crimson Lake Cream CLC  model railway Southern Railway Southern Region British Rail SR BR(S) LBSCR LB&SCR LSWR LS&WR SECR SE&CR Railway Locomotives Carriages Returant Cars EMU Southern Electric Steam trains Bulleid Maunsell Drummond Stroudley Wainwright Drummond Herbert Walker Brighton Belle Pullman Car Blood & Custard Blood and Custard 1 2 3 4 5 Crimson Lake Cream CLC  model railway Southern Railway Southern Region British Rail SR BR(S) LBSCR LB&SCR LSWR LS&WR SECR SE&CR Railway Locomotives Carriages Returant Cars EMU Southern Electric Steam trains Bulleid Maunsell Drummond Stroudley Wainwright Drummond Herbert Walker Brighton Belle Pullman Car Blood & Custard Blood and Custard 1 2 3 4 5 Crimson Lake Cream CLC  model railway Southern Railway Southern Region British Rail SR BR(S) LBSCR LB&SCR LSWR LS&WR SECR SE&CR Railway Locomotives Carriages Returant Cars EMU Southern Electric Steam trains Bulleid Maunsell Drummond Stroudley Wainwright Drummond Herbert Walker Brighton Belle Pullman Car Blood & Custard Blood and Custard 1 2 3 4 5 Crimson Lake Cream CLC  model railway Southern Railway Southern Region British Rail SR BR(S) LBSCR LB&SCR LSWR LS&WR SECR SE&CR Railway Locomotives Carriages Returant Cars EMU Southern Electric Steam trains Bulleid Maunsell Drummond Stroudley Wainwright Drummond Herbert Walker Brighton Belle Pullman Car Blood & Custard Blood and Custard 1 2 3 4 5 Crimson Lake Cream CLC  model railway Southern Railway Southern Region British Rail SR BR(S) LBSCR LB&SCR LSWR LS&WR SECR SE&CR Railway Locomotives Carriages Returant Cars EMU Southern Electric Steam trains Bulleid Maunsell Drummond Stroudley Wainwright Drummond Herbert Walker Brighton Belle Pullman Car Blood & Custard Blood and Custard 1 2 3 4 5 Crimson Lake Cream CLC  model railway Southern Railway Southern Region British Rail SR BR(S) LBSCR LB&SCR LSWR LS&WR SECR SE&CR Railway Locomotives Carriages Returant Cars EMU Southern Electric Steam trains Bulleid Maunsell Drummond Stroudley Wainwright Drummond Herbert Walker Brighton Belle Pullman Car Blood & Custard Blood and Custard 1 2 3 4 5 Crimson Lake Cream CLC  model railway Southern Railway Southern Region British Rail SR BR(S) LBSCR LB&SCR LSWR LS&WR SECR SE&CR Railway Locomotives Carriages Returant Cars EMU Southern Electric Steam trains Bulleid Maunsell Drummond Stroudley Wainwright Drummond Herbert Walker Brighton Belle Pullman Car Blood & Custard Blood and Custard 1 2 3 4 5 Crimson Lake Cream CLC  model railway Southern Railway Southern Region British Rail SR BR(S) LBSCR LB&SCR LSWR LS&WR SECR SE&CR Railway Locomotives Carriages Returant Cars EMU Southern Electric Steam trains Bulleid Maunsell Drummond Stroudley Wainwright Drummond Herbert Walker Brighton Belle Pullman Car Blood & Custard Blood and Custard 1 2 3 4 5 Crimson Lake Cream CLC  model railway Southern Railway Southern Region British Rail SR BR(S) LBSCR LB&SCR LSWR LS&WR SECR SE&CR Railway Locomotives Carriages Returant Cars EMU Southern Electric Steam trains Bulleid Maunsell Drummond Stroudley Wainwright Drummond Herbert Walker Brighton Belle Pullman Car Blood & Custard Blood and Custard 1 2 3 4 5 Crimson Lake Cream CLC  model railway Southern Railway Southern Region British Rail SR BR(S) LBSCR LB&SCR LSWR LS&WR SECR SE&CR Railway Locomotives Carriages Returant Cars EMU Southern Electric Steam trains Bulleid Maunsell Drummond Stroudley Wainwright Drummond Herbert Walker Brighton Belle Pullman Car Blood & Custard Blood and Custard 1 2 3 4 5 Crimson Lake Cream CLC  model railway Southern Railway Southern Region British Rail SR BR(S) LBSCR LB&SCR LSWR LS&WR SECR SE&CR Railway Locomotives Carriages Returant Cars EMU Southern Electric Steam trains Bulleid Maunsell Drummond Stroudley Wainwright Drummond Herbert Walker Brighton Belle Pullman Car Blood & Custard Blood and Custard 1 2 3 4 5 Crimson Lake Cream CLC  model railway Southern Railway Southern Region British Rail SR BR(S) LBSCR LB&SCR LSWR LS&WR SECR SE&CR Railway Locomotives Carriages Returant Cars EMU Southern Electric Steam trains Bulleid Maunsell Drummond Stroudley Wainwright Drummond Herbert Walker Brighton Belle Pullman Car Blood & Custard Blood and Custard 1 2 3 4 5 Crimson Lake Cream CLC  model railway Southern Railway Southern Region British Rail SR BR(S) LBSCR LB&SCR LSWR LS&WR SECR SE&CR Railway Locomotives Carriages Returant Cars EMU Southern Electric Steam trains Bulleid Maunsell Drummond Stroudley Wainwright Drummond Herbert Walker Brighton Belle Pullman Car Blood & Custard Blood and Custard 1 2 3 4 5 Crimson Lake Cream CLC  model railway Southern Railway Southern Region British Rail SR BR(S) LBSCR LB&SCR LSWR LS&WR SECR SE&CR Railway Locomotives Carriages Returant Cars EMU Southern Electric Steam trains Bulleid Maunsell Drummond Stroudley Wainwright Drummond Herbert Walker Brighton Belle Pullman Car Blood & Custard Blood and Custard 1 2 3 4 5 Crimson Lake Cream CLC  model railway Southern Railway Southern Region British Rail SR BR(S) LBSCR LB&SCR LSWR LS&WR SECR SE&CR Railway Locomotives Carriages Returant Cars EMU Southern Electric Steam trains Bulleid Maunsell Drummond Stroudley Wainwright Drummond Herbert Walker Brighton Belle Pullman Car Blood & Custard Blood and Custard 1 2 3 4 5 Crimson Lake Cream CLC  model railway Southern Railway Southern Region British Rail SR BR(S) LBSCR LB&SCR LSWR LS&WR SECR SE&CR Railway Locomotives Carriages Returant Cars EMU Southern Electric Steam trains Bulleid Maunsell Drummond Stroudley Wainwright Drummond Herbert Walker Brighton Belle Pullman Car Blood & Custard Blood and Custard 1 2 3 4 5 Crimson Lake Cream CLC  model railway Southern Railway Southern Region British Rail SR BR(S) LBSCR LB&SCR LSWR LS&WR SECR SE&CR Railway Locomotives Carriages Returant Cars EMU Southern Electric Steam trains Bulleid Maunsell Drummond Stroudley Wainwright Drummond Herbert Walker Brighton Belle Pullman Car Blood & Custard Blood and Custard 1 2 3 4 5 Crimson Lake Cream CLC  model railway Southern Railway Southern Region British Rail SR BR(S) LBSCR LB&SCR LSWR LS&WR SECR SE&CR Railway Locomotives Carriages Returant Cars EMU Southern Electric Steam trains Bulleid Maunsell Drummond Stroudley Wainwright Drummond Herbert Walker Brighton Belle Pullman Car Blood & Custard Blood and Custard 1 2 3 4 5 Crimson Lake Cream CLC  model railway Southern Railway Southern Region British Rail SR BR(S) LBSCR LB&SCR LSWR LS&WR SECR SE&CR Railway Locomotives Carriages Returant Cars EMU Southern Electric Steam trains Bulleid Maunsell Drummond Stroudley Wainwright Drummond Herbert Walker Brighton Belle Pullman Car Blood & Custard Blood and Custard 1 2 3 4 5 Crimson Lake Cream CLC  model railway Southern Railway Southern Region British Rail SR BR(S) LBSCR LB&SCR LSWR LS&WR SECR SE&CR Railway Locomotives Carriages Returant Cars EMU Southern Electric Steam trains Bulleid Maunsell Drummond Stroudley Wainwright Drummond Herbert Walker Brighton Belle Pullman Car Blood & Custard Blood and Custard 1 2 3 4 5 Crimson Lake Cream CLC  model railway Southern Railway Southern Region British Rail SR BR(S) LBSCR LB&SCR LSWR LS&WR SECR SE&CR Railway Locomotives Carriages Returant Cars EMU Southern Electric Steam trains Bulleid Maunsell Drummond Stroudley Wainwright Drummond Herbert Walker Brighton Belle Pullman Car Blood & Custard Blood and Custard 1 2 3 4 5 Crimson Lake Cream CLC  model railway Southern Railway Southern Region British Rail SR BR(S) LBSCR LB&SCR LSWR LS&WR SECR SE&CR Railway Locomotives Carriages Returant Cars EMU Southern Electric Steam trains Bulleid Maunsell Drummond Stroudley Wainwright Drummond Herbert Walker Brighton Belle Pullman Car Blood & Custard Blood and Custard 1 2 3 4 5 Crimson Lake Cream CLC  model railway Southern Railway Southern Region British Rail SR BR(S) LBSCR LB&SCR LSWR LS&WR SECR SE&CR Railway Locomotives Carriages Returant Cars EMU Southern Electric Steam trains Bulleid Maunsell Drummond Stroudley Wainwright Drummond Herbert Walker Brighton Belle Pullman Car Blood & Custard Blood and Custard 1 2 3 4 5 Crimson Lake Cream CLC  model railway Southern Railway Southern Region British Rail SR BR(S) LBSCR LB&SCR LSWR LS&WR SECR SE&CR Railway Locomotives Carriages Returant Cars EMU Southern Electric Steam trains Bulleid Maunsell Drummond Stroudley Wainwright Drummond Herbert Walker Brighton Belle Pullman Car Blood & Custard Blood and Custard 1 2 3 4 5 Crimson Lake Cream CLC  model railway Southern Railway Southern Region British Rail SR BR(S) LBSCR LB&SCR LSWR LS&WR SECR SE&CR Railway Locomotives Carriages Returant Cars EMU Southern Electric Steam trains Bulleid Maunsell Drummond Stroudley Wainwright Drummond Herbert Walker Brighton Belle Pullman Car Blood & Custard Blood and Custard 1 2 3 4 5 Crimson Lake Cream CLC  model railway Southern Railway Southern Region British Rail SR BR(S) LBSCR LB&SCR LSWR LS&WR SECR SE&CR Railway Locomotives Carriages Returant Cars EMU Southern Electric Steam trains Bulleid Maunsell Drummond Stroudley Wainwright Drummond Herbert Walker Brighton Belle Pullman Car Blood & Custard Blood and Custard 1 2 3 4 5 Crimson Lake Cream CLC  model railway Southern Railway Southern Region British Rail SR BR(S) LBSCR LB&SCR LSWR LS&WR SECR SE&CR Railway Locomotives Carriages Returant Cars EMU Southern Electric Steam trains Bulleid Maunsell Drummond Stroudley Wainwright Drummond Herbert Walker Brighton Belle Pullman Car Blood & Custard Blood and Custard 1 2 3 4 5 Crimson Lake Cream CLC  model railway Southern Railway Southern Region British Rail SR BR(S) LBSCR LB&SCR LSWR LS&WR SECR SE&CR Railway Locomotives Carriages Returant Cars EMU Southern Electric Steam trains Bulleid Maunsell Drummond Stroudley Wainwright Drummond Herbert Walker Brighton Belle Pullman Car Blood & Custard Blood and Custard 1 2 3 4 5 Crimson Lake Cream CLC  model railway Southern Railway Southern Region British Rail SR BR(S) LBSCR LB&SCR LSWR LS&WR SECR SE&CR Railway Locomotives Carriages Returant Cars EMU Southern Electric Steam trains Bulleid Maunsell Drummond Stroudley Wainwright Drummond Herbert Walker Brighton Belle Pullman Car Blood & Custard Blood and Custard 1 2 3 4 5 Crimson Lake Cream CLC  model railway Southern Railway Southern Region British Rail SR BR(S) LBSCR LB&SCR LSWR LS&WR SECR SE&CR Railway Locomotives Carriages Returant Cars EMU Southern Electric Steam trains Bulleid Maunsell Drummond Stroudley Wainwright Drummond Herbert Walker Brighton Belle Pullman Car Blood & Custard Blood and Custard 1 2 3 4 5 Crimson Lake Cream CLC  model railway Southern Railway Southern Region British Rail SR BR(S) LBSCR LB&SCR LSWR LS&WR SECR SE&CR Railway Locomotives Carriages Returant Cars EMU Southern Electric Steam trains Bulleid Maunsell Drummond Stroudley Wainwright Drummond Herbert Walker Brighton Belle Pullman Car Blood & Custard Blood and Custard 1 2 3 4 5 Crimson Lake Cream CLC  model railway Southern Railway Southern Region British Rail SR BR(S) LBSCR LB&SCR LSWR LS&WR SECR SE&CR Railway Locomotives Carriages Returant Cars EMU Southern Electric Steam trains Bulleid Maunsell Drummond Stroudley Wainwright Drummond Herbert Walker Brighton Belle Pullman Car Blood & Custard Blood and Custard 1 2 3 4 5 Crimson Lake Cream CLC  model railway Southern Railway Southern Region British Rail SR BR(S) LBSCR LB&SCR LSWR LS&WR SECR SE&CR Railway Locomotives Carriages Returant Cars EMU Southern Electric Steam trains Bulleid Maunsell Drummond Stroudley Wainwright Drummond Herbert Walker Brighton Belle Pullman Car Blood & Custard Blood and Custard 1 2 3 4 5 Crimson Lake Cream CLC  model railway Southern Railway Southern Region British Rail SR BR(S) LBSCR LB&SCR LSWR LS&WR SECR SE&CR Railway Locomotives Carriages Returant Cars EMU Southern Electric Steam trains Bulleid Maunsell Drummond Stroudley Wainwright Drummond Herbert Walker Brighton Belle Pullman Car Blood & Custard Blood and Custard 1 2 3 4 5 Crimson Lake Cream CLC  model railway Southern Railway Southern Region British Rail SR BR(S) LBSCR LB&SCR LSWR LS&WR SECR SE&CR Railway Locomotives Carriages Returant Cars EMU Southern Electric Steam trains Bulleid Maunsell Drummond Stroudley Wainwright Drummond Herbert Walker Brighton Belle Pullman Car Blood & Custard Blood and Custard 1 2 3 4 5 Crimson Lake Cream CLC  model railway Southern Railway Southern Region British Rail SR BR(S) LBSCR LB&SCR LSWR LS&WR SECR SE&CR Railway Locomotives Carriages Returant Cars EMU Southern Electric Steam trains Bulleid Maunsell Drummond Stroudley Wainwright Drummond Herbert Walker Brighton Belle Pullman Car Blood & Custard Blood and Custard 1 2 3 4 5 Crimson Lake Cream CLC  model railway Southern Railway Southern Region British Rail SR BR(S) LBSCR LB&SCR LSWR LS&WR SECR SE&CR Railway Locomotives Carriages Returant Cars EMU Southern Electric Steam trains Bulleid Maunsell Drummond Stroudley Wainwright Drummond Herbert Walker Brighton Belle Pullman Car Blood & Custard Blood and Custard 1 2 3 4 5 Crimson Lake Cream CLC  model railway Southern Railway Southern Region British Rail SR BR(S) LBSCR LB&SCR LSWR LS&WR SECR SE&CR Railway Locomotives Carriages Returant Cars EMU Southern Electric Steam trains Bulleid Maunsell Drummond Stroudley Wainwright Drummond Herbert Walker Brighton Belle Pullman Car Blood & Custard Blood and Custard 1 2 3 4 5 Crimson Lake Cream CLC  model railway Southern Railway Southern Region British Rail SR BR(S) LBSCR LB&SCR LSWR LS&WR SECR SE&CR Railway Locomotives Carriages Returant Cars EMU Southern Electric Steam trains Bulleid Maunsell Drummond Stroudley Wainwright Drummond Herbert Walker Brighton Belle Pullman Car Blood & Custard Blood and Custard 1 2 3 4 5 Crimson Lake Cream CLC  model railway Southern Railway Southern Region British Rail SR BR(S) LBSCR LB&SCR LSWR LS&WR SECR SE&CR Railway Locomotives Carriages Returant Cars EMU Southern Electric Steam trains Bulleid Maunsell Drummond Stroudley Wainwright Drummond Herbert Walker Brighton Belle Pullman Car Blood & Custard Blood and Custard 1 2 3 4 5 Crimson Lake Cream CLC  model railway Southern Railway Southern Region British Rail SR BR(S) LBSCR LB&SCR LSWR LS&WR SECR SE&CR Railway Locomotives Carriages Returant Cars EMU Southern Electric Steam trains Bulleid Maunsell Drummond Stroudley Wainwright Drummond Herbert Walker Brighton Belle Pullman Car Blood & Custard Blood and Custard 1 2 3 4 5 Crimson Lake Cream CLC  model railway Southern Railway Southern Region British Rail SR BR(S) LBSCR LB&SCR LSWR LS&WR SECR SE&CR Railway Locomotives Carriages Returant Cars EMU Southern Electric Steam trains Bulleid Maunsell Drummond Stroudley Wainwright Drummond Herbert Walker Brighton Belle Pullman Car Blood & Custard Blood and Custard 1 2 3 4 5 Crimson Lake Cream CLC  model railway Southern Railway Southern Region British Rail SR BR(S) LBSCR LB&SCR LSWR LS&WR SECR SE&CR Railway Locomotives Carriages Returant Cars EMU Southern Electric Steam trains Bulleid Maunsell Drummond Stroudley Wainwright Drummond Herbert Walker Brighton Belle Pullman Car Blood & Custard Blood and Custard 1 2 3 4 5 Crimson Lake Cream CLC  model railway Southern Railway Southern Region British Rail SR BR(S) LBSCR LB&SCR LSWR LS&WR SECR SE&CR Railway Locomotives Carriages Returant Cars EMU Southern Electric Steam trains Bulleid Maunsell Drummond Stroudley Wainwright Drummond Herbert Walker Brighton Belle Pullman Car Blood & Custard Blood and Custard 1 2 3 4 5 Crimson Lake Cream CLC  model railway Southern Railway Southern Region British Rail SR BR(S) LBSCR LB&SCR LSWR LS&WR SECR SE&CR Railway Locomotives Carriages Returant Cars EMU Southern Electric Steam trains Bulleid Maunsell Drummond Stroudley Wainwright Drummond Herbert Walker Brighton Belle Pullman Car Blood & Custard Blood and Custard 1 2 3 4 5 Crimson Lake Cream CLC  model railway Southern Railway Southern Region British Rail SR BR(S) LBSCR LB&SCR LSWR LS&WR SECR SE&CR Railway Locomotives Carriages Returant Cars EMU Southern Electric Steam trains Bulleid Maunsell Drummond Stroudley Wainwright Drummond Herbert Walker Brighton Belle Pullman Car Blood & Custard Blood and Custard 1 2 3 4 5 Crimson Lake Cream CLC  model railway Southern Railway Southern Region British Rail SR BR(S) LBSCR LB&SCR LSWR LS&WR SECR SE&CR Railway Locomotives Carriages Returant Cars EMU Southern Electric Steam trains Bulleid Maunsell Drummond Stroudley Wainwright Drummond Herbert Walker Brighton Belle Pullman Car Blood & Custard Blood and Custard 1 2 3 4 5 Crimson Lake Cream CLC  model railway Southern Railway Southern Region British Rail SR BR(S) LBSCR LB&SCR LSWR LS&WR SECR SE&CR Railway Locomotives Carriages Returant Cars EMU Southern Electric Steam trains Bulleid Maunsell Drummond Stroudley Wainwright Drummond Herbert Walker Brighton Belle Pullman Car Blood & Custard Blood and Custard 1 2 3 4 5 Crimson Lake Cream CLC  model railway Southern Railway Southern Region British Rail SR BR(S) LBSCR LB&SCR LSWR LS&WR SECR SE&CR Railway Locomotives Carriages Returant Cars EMU Southern Electric Steam trains Bulleid Maunsell Drummond Stroudley Wainwright Drummond Herbert Walker Brighton Belle Pullman Car Blood & Custard Blood and Custard 1 2 3 4 5 Crimson Lake Cream CLC  model railway Southern Railway Southern Region British Rail SR BR(S) LBSCR LB&SCR LSWR LS&WR SECR SE&CR Railway Locomotives Carriages Returant Cars EMU Southern Electric Steam trains Bulleid Maunsell Drummond Stroudley Wainwright Drummond Herbert Walker Brighton Belle Pullman Car Blood & Custard Blood and Custard 1 2 3 4 5 Crimson Lake Cream CLC  model railway Southern Railway Southern Region British Rail SR BR(S) LBSCR LB&SCR LSWR LS&WR SECR SE&CR Railway Locomotives Carriages Returant Cars EMU Southern Electric Steam trains Bulleid Maunsell Drummond Stroudley Wainwright Drummond Herbert Walker Brighton Belle Pullman Car Blood & Custard Blood and Custard 1 2 3 4 5 Crimson Lake Cream CLC  model railway Southern Railway Southern Region British Rail SR BR(S) LBSCR LB&SCR LSWR LS&WR SECR SE&CR Railway Locomotives Carriages Returant Cars EMU Southern Electric Steam trains Bulleid Maunsell Drummond Stroudley Wainwright Drummond Herbert Walker Brighton Belle Pullman Car Blood & Custard Blood and Custard 1 2 3 4 5 Crimson Lake Cream CLC  model railway Southern Railway Southern Region British Rail SR BR(S) LBSCR LB&SCR LSWR LS&WR SECR SE&CR Railway Locomotives Carriages Returant Cars EMU Southern Electric Steam trains Bulleid Maunsell Drummond Stroudley Wainwright Drummond Herbert Walker Brighton Belle Pullman Car Blood & Custard Blood and Custard 1 2 3 4 5 Crimson Lake Cream CLC  model railway Southern Railway Southern Region British Rail SR BR(S) LBSCR LB&SCR LSWR LS&WR SECR SE&CR Railway Locomotives Carriages Returant Cars EMU Southern Electric Steam trains Bulleid Maunsell Drummond Stroudley Wainwright Drummond Herbert Walker Brighton Belle Pullman Car Blood & Custard Blood and Custard 1 2 3 4 5 Crimson Lake Cream CLC  model railway Southern Railway Southern Region British Rail SR BR(S) LBSCR LB&SCR LSWR LS&WR SECR SE&CR Railway Locomotives Carriages Returant Cars EMU Southern Electric Steam trains Bulleid Maunsell Drummond Stroudley Wainwright Drummond Herbert Walker Brighton Belle Pullman Car Blood & Custard Blood and Custard 1 2 3 4 5 Crimson Lake Cream CLC  model railway Southern Railway Southern Region British Rail SR BR(S) LBSCR LB&SCR LSWR LS&WR SECR SE&CR Railway Locomotives Carriages Returant Cars EMU Southern Electric Steam trains Bulleid Maunsell Drummond Stroudley Wainwright Drummond Herbert Walker Brighton Belle Pullman Car Blood & Custard Blood and Custard 1 2 3 4 5 Crimson Lake Cream CLC  model railway Southern Railway Southern Region British Rail SR BR(S) LBSCR LB&SCR LSWR LS&WR SECR SE&CR Railway Locomotives Carriages Returant Cars EMU Southern Electric Steam trains Bulleid Maunsell Drummond Stroudley Wainwright Drummond Herbert Walker Brighton Belle Pullman Car Blood & Custard Blood and Custard 1 2 3 4 5 Crimson Lake Cream CLC  model railway Southern Railway Southern Region British Rail SR BR(S) LBSCR LB&SCR LSWR LS&WR SECR SE&CR Railway Locomotives Carriages Returant Cars EMU Southern Electric Steam trains Bulleid Maunsell Drummond Stroudley Wainwright Drummond Herbert Walker Brighton Belle Pullman Car Blood & Custard Blood and Custard 1 2 3 4 5 Crimson Lake Cream CLC  model railway Southern Railway Southern Region British Rail SR BR(S) LBSCR LB&SCR LSWR LS&WR SECR SE&CR Railway Locomotives Carriages Returant Cars EMU Southern Electric Steam trains Bulleid Maunsell Drummond Stroudley Wainwright Drummond Herbert Walker Brighton Belle Pullman Car Blood & Custard Blood and Custard 1 2 3 4 5 Crimson Lake Cream CLC  model railway Southern Railway Southern Region British Rail SR BR(S) LBSCR LB&SCR LSWR LS&WR SECR SE&CR Railway Locomotives Carriages Returant Cars EMU Southern Electric Steam trains Bulleid Maunsell Drummond Stroudley Wainwright Drummond Herbert Walker Brighton Belle Pullman Car Blood & Custard Blood and Custard 1 2 3 4 5 Crimson Lake Cream CLC  model railway Southern Railway Southern Region British Rail SR BR(S) LBSCR LB&SCR LSWR LS&WR SECR SE&CR Railway Locomotives Carriages Returant Cars EMU Southern Electric Steam trains Bulleid Maunsell Drummond Stroudley Wainwright Drummond Herbert Walker Brighton Belle Pullman Car Blood & Custard Blood and Custard 1 2 3 4 5 Crimson Lake Cream CLC  model railway Southern Railway Southern Region British Rail SR BR(S) LBSCR LB&SCR LSWR LS&WR SECR SE&CR Railway Locomotives Carriages Returant Cars EMU Southern Electric Steam trains Bulleid Maunsell Drummond Stroudley Wainwright Drummond Herbert Walker Brighton Belle Pullman Car Blood & Custard Blood and Custard 1 2 3 4 5 Crimson Lake Cream CLC  model railway Southern Railway Southern Region British Rail SR BR(S) LBSCR LB&SCR LSWR LS&WR SECR SE&CR Railway Locomotives Carriages Returant Cars EMU Southern Electric Steam trains Bulleid Maunsell Drummond Stroudley Wainwright Drummond Herbert Walker Brighton Belle Pullman Car Blood & Custard Blood and Custard 1 2 3 4 5 Crimson Lake Cream CLC  model railway Southern Railway Southern Region British Rail SR BR(S) LBSCR LB&SCR LSWR LS&WR SECR SE&CR Railway Locomotives Carriages Returant Cars EMU Southern Electric Steam trains Bulleid Maunsell Drummond Stroudley Wainwright Drummond Herbert Walker Brighton Belle Pullman Car Blood & Custard Blood and Custard 1 2 3 4 5 Crimson Lake Cream CLC  model railway Southern Railway Southern Region British Rail SR BR(S) LBSCR LB&SCR LSWR LS&WR SECR SE&CR Railway Locomotives Carriages Returant Cars EMU Southern Electric Steam trains Bulleid Maunsell Drummond Stroudley Wainwright Drummond Herbert Walker Brighton Belle Pullman Car Blood & Custard Blood and Custard 1 2 3 4 5 Crimson Lake Cream CLC  model railway Southern Railway Southern Region British Rail SR BR(S) LBSCR LB&SCR LSWR LS&WR SECR SE&CR Railway Locomotives Carriages Returant Cars EMU Southern Electric Steam trains Bulleid Maunsell Drummond Stroudley Wainwright Drummond Herbert Walker Brighton Belle Pullman Car Blood & Custard Blood and Custard 1 2 3 4 5 Crimson Lake Cream CLC  model railway Southern Railway Southern Region British Rail SR BR(S) LBSCR LB&SCR LSWR LS&WR SECR SE&CR Railway Locomotives Carriages Returant Cars EMU Southern Electric Steam trains Bulleid Maunsell Drummond Stroudley Wainwright Drummond Herbert Walker Brighton Belle Pullman Car Blood & Custard Blood and Custard 1 2 3 4 5 Crimson Lake Cream CLC  model railway Southern Railway Southern Region British Rail SR BR(S) LBSCR LB&SCR LSWR LS&WR SECR SE&CR Railway Locomotives Carriages Returant Cars EMU Southern Electric Steam trains Bulleid Maunsell Drummond Stroudley Wainwright Drummond Herbert Walker Brighton Belle Pullman Car Blood & Custard Blood and Custard 1 2 3 4 5 Crimson Lake Cream CLC  model railway Southern Railway Southern Region British Rail SR BR(S) LBSCR LB&SCR LSWR LS&WR SECR SE&CR Railway Locomotives Carriages Returant Cars EMU Southern Electric Steam trains Bulleid Maunsell Drummond Stroudley Wainwright Drummond Herbert Walker Brighton Belle Pullman Car Blood & Custard Blood and Custard 1 2 3 4 5 Crimson Lake Cream CLC  model railway Southern Railway Southern Region British Rail SR BR(S) LBSCR LB&SCR LSWR LS&WR SECR SE&CR Railway Locomotives Carriages Returant Cars EMU Southern Electric Steam trains Bulleid Maunsell Drummond Stroudley Wainwright Drummond Herbert Walker Brighton Belle Pullman Car Blood & Custard Blood and Custard 1 2 3 4 5 Crimson Lake Cream CLC  model railway Southern Railway Southern Region British Rail SR BR(S) LBSCR LB&SCR LSWR LS&WR SECR SE&CR Railway Locomotives Carriages Returant Cars EMU Southern Electric Steam trains Bulleid Maunsell Drummond Stroudley Wainwright Drummond Herbert Walker Brighton Belle Pullman Car Blood & Custard Blood and Custard 1 2 3 4 5 Crimson Lake Cream CLC  model railway Southern Railway Southern Region British Rail SR BR(S) LBSCR LB&SCR LSWR LS&WR SECR SE&CR Railway Locomotives Carriages Returant Cars EMU Southern Electric Steam trains Bulleid Maunsell Drummond Stroudley Wainwright Drummond Herbert Walker Brighton Belle Pullman Car Blood & Custard Blood and Custard 1 2 3 4 5 Crimson Lake Cream CLC  model railway Southern Railway Southern Region British Rail SR BR(S) LBSCR LB&SCR LSWR LS&WR SECR SE&CR Railway Locomotives Carriages Returant Cars EMU Southern Electric Steam trains Bulleid Maunsell Drummond Stroudley Wainwright Drummond Herbert Walker Brighton Belle Pullman Car Blood & Custard Blood and Custard 1 2 3 4 5 Crimson Lake Cream CLC  model railway Southern Railway Southern Region British Rail SR BR(S) LBSCR LB&SCR LSWR LS&WR SECR SE&CR Railway Locomotives Carriages Returant Cars EMU Southern Electric Steam trains Bulleid Maunsell Drummond Stroudley Wainwright Drummond Herbert Walker Brighton Belle Pullman Car Blood & Custard Blood and Custard 1 2 3 4 5 Crimson Lake Cream CLC  model railway Southern Railway Southern Region British Rail SR BR(S) LBSCR LB&SCR LSWR LS&WR SECR SE&CR Railway Locomotives Carriages Returant Cars EMU Southern Electric Steam trains Bulleid Maunsell Drummond Stroudley Wainwright Drummond Herbert Walker Brighton Belle Pullman Car Blood & Custard Blood and Custard 1 2 3 4 5 Crimson Lake Cream CLC  model railway Southern Railway Southern Region British Rail SR BR(S) LBSCR LB&SCR LSWR LS&WR SECR SE&CR Railway Locomotives Carriages Returant Cars EMU Southern Electric Steam trains Bulleid Maunsell Drummond Stroudley Wainwright Drummond Herbert Walker Brighton Belle Pullman Car Blood & Custard Blood and Custard 1 2 3 4 5 Crimson Lake Cream CLC  model railway Southern Railway Southern Region British Rail SR BR(S) LBSCR LB&SCR LSWR LS&WR SECR SE&CR Railway Locomotives Carriages Returant Cars EMU Southern Electric Steam trains Bulleid Maunsell Drummond Stroudley Wainwright Drummond Herbert Walker Brighton Belle Pullman Car Blood & Custard Blood and Custard 1 2 3 4 5 Crimson Lake Cream CLC  model railway Southern Railway Southern Region British Rail SR BR(S) LBSCR LB&SCR LSWR LS&WR SECR SE&CR Railway Locomotives Carriages Returant Cars EMU Southern Electric Steam trains Bulleid Maunsell Drummond Stroudley Wainwright Drummond Herbert Walker Brighton Belle Pullman Car Blood & Custard Blood and Custard 1 2 3 4 5 Crimson Lake Cream CLC  model railway Southern Railway Southern Region British Rail SR BR(S) LBSCR LB&SCR LSWR LS&WR SECR SE&CR Railway Locomotives Carriages Returant Cars EMU Southern Electric Steam trains Bulleid Maunsell Drummond Stroudley Wainwright Drummond Herbert Walker Brighton Belle Pullman Car Blood & Custard Blood and Custard 1 2 3 4 5 Crimson Lake Cream CLC  model railway Southern Railway Southern Region British Rail SR BR(S) LBSCR LB&SCR LSWR LS&WR SECR SE&CR Railway Locomotives Carriages Returant Cars EMU Southern Electric Steam trains Bulleid Maunsell Drummond Stroudley Wainwright Drummond Herbert Walker Brighton Belle Pullman Car Blood & Custard Blood and Custard 1 2 3 4 5 Crimson Lake Cream CLC  model railway Southern Railway Southern Region British Rail SR BR(S) LBSCR LB&SCR LSWR LS&WR SECR SE&CR Railway Locomotives Carriages Returant Cars EMU Southern Electric Steam trains Bulleid Maunsell Drummond Stroudley Wainwright Drummond Herbert Walker Brighton Belle Pullman Car Blood & Custard Blood and Custard 1 2 3 4 5 Crimson Lake Cream CLC  model railway Southern Railway Southern Region British Rail SR BR(S) LBSCR LB&SCR LSWR LS&WR SECR SE&CR Railway Locomotives Carriages Returant Cars EMU Southern Electric Steam trains Bulleid Maunsell Drummond Stroudley Wainwright Drummond Herbert Walker Brighton Belle Pullman Car Blood & Custard Blood and Custard 1 2 3 4 5 Crimson Lake Cream CLC  model railway Southern Railway Southern Region British Rail SR BR(S) LBSCR LB&SCR LSWR LS&WR SECR SE&CR Railway Locomotives Carriages Returant Cars EMU Southern Electric Steam trains Bulleid Maunsell Drummond Stroudley Wainwright Drummond Herbert Walker Brighton Belle Pullman Car Blood & Custard Blood and Custard 1 2 3 4 5 Crimson Lake Cream CLC  model railway Southern Railway Southern Region British Rail SR BR(S) LBSCR LB&SCR LSWR LS&WR SECR SE&CR Railway Locomotives Carriages Returant Cars EMU Southern Electric Steam trains Bulleid Maunsell Drummond Stroudley Wainwright Drummond Herbert Walker Brighton Belle Pullman Car Blood & Custard Blood and Custard 1 2 3 4 5 Crimson Lake Cream CLC  model railway Southern Railway Southern Region British Rail SR BR(S) LBSCR LB&SCR LSWR LS&WR SECR SE&CR Railway Locomotives Carriages Returant Cars EMU Southern Electric Steam trains Bulleid Maunsell Drummond Stroudley Wainwright Drummond Herbert Walker Brighton Belle Pullman Car Blood & Custard Blood and Custard 1 2 3 4 5 Crimson Lake Cream CLC  model railway Southern Railway Southern Region British Rail SR BR(S) LBSCR LB&SCR LSWR LS&WR SECR SE&CR Railway Locomotives Carriages Returant Cars EMU Southern Electric Steam trains Bulleid Maunsell Drummond Stroudley Wainwright Drummond Herbert Walker Brighton Belle Pullman Car Blood & Custard Blood and Custard 1 2 3 4 5 Crimson Lake Cream CLC  model railway Southern Railway Southern Region British Rail SR BR(S) LBSCR LB&SCR LSWR LS&WR SECR SE&CR Railway Locomotives Carriages Returant Cars EMU Southern Electric Steam trains Bulleid Maunsell Drummond Stroudley Wainwright Drummond Herbert Walker Brighton Belle Pullman Car Blood & Custard Blood and Custard 1 2 3 4 5 Crimson Lake Cream CLC  model railway Southern Railway Southern Region British Rail SR BR(S) LBSCR LB&SCR LSWR LS&WR SECR SE&CR Railway Locomotives Carriages Returant Cars EMU Southern Electric Steam trains Bulleid Maunsell Drummond Stroudley Wainwright Drummond Herbert Walker Brighton Belle Pullman Car Blood & Custard Blood and Custard 1 2 3 4 5 Crimson Lake Cream CLC  model railway Southern Railway Southern Region British Rail SR BR(S) LBSCR LB&SCR LSWR LS&WR SECR SE&CR Railway Locomotives Carriages Returant Cars EMU Southern Electric Steam trains Bulleid Maunsell Drummond Stroudley Wainwright Drummond Herbert Walker Brighton Belle Pullman Car Blood & Custard Blood and Custard 1 2 3 4 5 Crimson Lake Cream CLC  model railway Southern Railway Southern Region British Rail SR BR(S) LBSCR LB&SCR LSWR LS&WR SECR SE&CR Railway Locomotives Carriages Returant Cars EMU Southern Electric Steam trains Bulleid Maunsell Drummond Stroudley Wainwright Drummond Herbert Walker Brighton Belle Pullman Car Blood & Custard Blood and Custard 1 2 3 4 5 Crimson Lake Cream CLC  model railway Southern Railway Southern Region British Rail SR BR(S) LBSCR LB&SCR LSWR LS&WR SECR SE&CR Railway Locomotives Carriages Returant Cars EMU Southern Electric Steam trains Bulleid Maunsell Drummond Stroudley Wainwright Drummond Herbert Walker Brighton Belle Pullman Car Blood & Custard Blood and Custard 1 2 3 4 5 Crimson Lake Cream CLC  model railway Southern Railway Southern Region British Rail SR BR(S) LBSCR LB&SCR LSWR LS&WR SECR SE&CR Railway Locomotives Carriages Returant Cars EMU Southern Electric Steam trains Bulleid Maunsell Drummond Stroudley Wainwright Drummond Herbert Walker Brighton Belle Pullman Car Blood & Custard Blood and Custard 1 2 3 4 5 Crimson Lake Cream CLC  model railway Southern Railway Southern Region British Rail SR BR(S) LBSCR LB&SCR LSWR LS&WR SECR SE&CR Railway Locomotives Carriages Returant Cars EMU Southern Electric Steam trains Bulleid Maunsell Drummond Stroudley Wainwright Drummond Herbert Walker Brighton Belle Pullman Car Blood & Custard Blood and Custard 1 2 3 4 5 Crimson Lake Cream CLC  model railway Southern Railway Southern Region British Rail SR BR(S) LBSCR LB&SCR LSWR LS&WR SECR SE&CR Railway Locomotives Carriages Returant Cars EMU Southern Electric Steam trains Bulleid Maunsell Drummond Stroudley Wainwright Drummond Herbert Walker Brighton Belle Pullman Car Blood & Custard Blood and Custard 1 2 3 4 5 Crimson Lake Cream CLC  model railway Southern Railway Southern Region British Rail SR BR(S) LBSCR LB&SCR LSWR LS&WR SECR SE&CR Railway Locomotives Carriages Returant Cars EMU Southern Electric Steam trains Bulleid Maunsell Drummond Stroudley Wainwright Drummond Herbert Walker Brighton Belle Pullman Car Blood & Custard Blood and Custard 1 2 3 4 5 Crimson Lake Cream CLC  model railway Southern Railway Southern Region British Rail SR BR(S) LBSCR LB&SCR LSWR LS&WR SECR SE&CR Railway Locomotives Carriages Returant Cars EMU Southern Electric Steam trains Bulleid Maunsell Drummond Stroudley Wainwright Drummond Herbert Walker Brighton Belle Pullman Car Blood & Custard Blood and Custard 1 2 3 4 5 Crimson Lake Cream CLC  model railway Southern Railway Southern Region British Rail SR BR(S) LBSCR LB&SCR LSWR LS&WR SECR SE&CR Railway Locomotives Carriages Returant Cars EMU Southern Electric Steam trains Bulleid Maunsell Drummond Stroudley Wainwright Drummond Herbert Walker Brighton Belle Pullman Car Blood & Custard Blood and Custard 1 2 3 4 5 Crimson Lake Cream CLC  model railway Southern Railway Southern Region British Rail SR BR(S) LBSCR LB&SCR LSWR LS&WR SECR SE&CR Railway Locomotives Carriages Returant Cars EMU Southern Electric Steam trains Bulleid Maunsell Drummond Stroudley Wainwright Drummond Herbert Walker Brighton Belle Pullman Car Blood & Custard Blood and Custard 1 2 3 4 5 Crimson Lake Cream CLC  model railway Southern Railway Southern Region British Rail SR BR(S) LBSCR LB&SCR LSWR LS&WR SECR SE&CR Railway Locomotives Carriages Returant Cars EMU Southern Electric Steam trains Bulleid Maunsell Drummond Stroudley Wainwright Drummond Herbert Walker Brighton Belle Pullman Car Blood & Custard Blood and Custard 1 2 3 4 5 Crimson Lake Cream CLC  model railway Southern Railway Southern Region British Rail SR BR(S) LBSCR LB&SCR LSWR LS&WR SECR SE&CR Railway Locomotives Carriages Returant Cars EMU Southern Electric Steam trains Bulleid Maunsell Drummond Stroudley Wainwright Drummond Herbert Walker Brighton Belle Pullman Car Blood & Custard Blood and Custard 1 2 3 4 5 Crimson Lake Cream CLC  model railway Southern Railway Southern Region British Rail SR BR(S) LBSCR LB&SCR LSWR LS&WR SECR SE&CR Railway Locomotives Carriages Returant Cars EMU Southern Electric Steam trains Bulleid Maunsell Drummond Stroudley Wainwright Drummond Herbert Walker Brighton Belle Pullman Car Blood & Custard Blood and Custard 1 2 3 4 5 Crimson Lake Cream CLC  model railway Southern Railway Southern Region British Rail SR BR(S) LBSCR LB&SCR LSWR LS&WR SECR SE&CR Railway Locomotives Carriages Returant Cars EMU Southern Electric Steam trains Bulleid Maunsell Drummond Stroudley Wainwright Drummond Herbert Walker Brighton Belle Pullman Car Blood & Custard Blood and Custard 1 2 3 4 5 Crimson Lake Cream CLC  model railway Southern Railway Southern Region British Rail SR BR(S) LBSCR LB&SCR LSWR LS&WR SECR SE&CR Railway Locomotives Carriages Returant Cars EMU Southern Electric Steam trains Bulleid Maunsell Drummond Stroudley Wainwright Drummond Herbert Walker Brighton Belle Pullman Car Blood & Custard Blood and Custard 1 2 3 4 5 Crimson Lake Cream CLC  model railway Southern Railway Southern Region British Rail SR BR(S) LBSCR LB&SCR LSWR LS&WR SECR SE&CR Railway Locomotives Carriages Returant Cars EMU Southern Electric Steam trains Bulleid Maunsell Drummond Stroudley Wainwright Drummond Herbert Walker Brighton Belle Pullman Car Blood & Custard Blood and Custard 1 2 3 4 5 Crimson Lake Cream CLC  model railway Southern Railway Southern Region British Rail SR BR(S) LBSCR LB&SCR LSWR LS&WR SECR SE&CR Railway Locomotives Carriages Returant Cars EMU Southern Electric Steam trains Bulleid Maunsell Drummond Stroudley Wainwright Drummond Herbert Walker Brighton Belle Pullman Car Blood & Custard Blood and Custard 1 2 3 4 5 Crimson Lake Cream CLC  model railway Southern Railway Southern Region British Rail SR BR(S) LBSCR LB&SCR LSWR LS&WR SECR SE&CR Railway Locomotives Carriages Returant Cars EMU Southern Electric Steam trains Bulleid Maunsell Drummond Stroudley Wainwright Drummond Herbert Walker Brighton Belle Pullman Car Blood & Custard Blood and Custard 1 2 3 4 5 Crimson Lake Cream CLC  model railway Southern Railway Southern Region British Rail SR BR(S) LBSCR LB&SCR LSWR LS&WR SECR SE&CR Railway Locomotives Carriages Returant Cars EMU Southern Electric Steam trains Bulleid Maunsell Drummond Stroudley Wainwright Drummond Herbert Walker Brighton Belle Pullman Car Blood & Custard Blood and Custard 1 2 3 4 5 Crimson Lake Cream CLC  model railway Southern Railway Southern Region British Rail SR BR(S) LBSCR LB&SCR LSWR LS&WR SECR SE&CR Railway Locomotives Carriages Returant Cars EMU Southern Electric Steam trains Bulleid Maunsell Drummond Stroudley Wainwright Drummond Herbert Walker Brighton Belle Pullman Car Blood & Custard Blood and Custard 1 2 3 4 5 Crimson Lake Cream CLC  model railway Southern Railway Southern Region British Rail SR BR(S) LBSCR LB&SCR LSWR LS&WR SECR SE&CR Railway Locomotives Carriages Returant Cars EMU Southern Electric Steam trains Bulleid Maunsell Drummond Stroudley Wainwright Drummond Herbert Walker Brighton Belle Pullman Car Blood & Custard Blood and Custard 1 2 3 4 5 Crimson Lake Cream CLC  model railway Southern Railway Southern Region British Rail SR BR(S) LBSCR LB&SCR LSWR LS&WR SECR SE&CR Railway Locomotives Carriages Returant Cars EMU Southern Electric Steam trains Bulleid Maunsell Drummond Stroudley Wainwright Drummond Herbert Walker Brighton Belle Pullman Car Blood & Custard Blood and Custard 1 2 3 4 5 Crimson Lake Cream CLC  model railway Southern Railway Southern Region British Rail SR BR(S) LBSCR LB&SCR LSWR LS&WR SECR SE&CR Railway Locomotives Carriages Returant Cars EMU Southern Electric Steam trains Bulleid Maunsell Drummond Stroudley Wainwright Drummond Herbert Walker Brighton Belle Pullman Car Blood & Custard Blood and Custard 1 2 3 4 5 Crimson Lake Cream CLC  model railway Southern Railway Southern Region British Rail SR BR(S) LBSCR LB&SCR LSWR LS&WR SECR SE&CR Railway Locomotives Carriages Returant Cars EMU Southern Electric Steam trains Bulleid Maunsell Drummond Stroudley Wainwright Drummond Herbert Walker Brighton Belle Pullman Car Blood & Custard Blood and Custard 1 2 3 4 5 Crimson Lake Cream CLC  model railway Southern Railway Southern Region British Rail SR BR(S) LBSCR LB&SCR LSWR LS&WR SECR SE&CR Railway Locomotives Carriages Returant Cars EMU Southern Electric Steam trains Bulleid Maunsell Drummond Stroudley Wainwright Drummond Herbert Walker Brighton Belle Pullman Car Blood & Custard Blood and Custard 1 2 3 4 5 Crimson Lake Cream CLC  model railway Southern Railway Southern Region British Rail SR BR(S) LBSCR LB&SCR LSWR LS&WR SECR SE&CR Railway Locomotives Carriages Returant Cars EMU Southern Electric Steam trains Bulleid Maunsell Drummond Stroudley Wainwright Drummond Herbert Walker Brighton Belle Pullman Car Blood & Custard Blood and Custard 1 2 3 4 5 Crimson Lake Cream CLC  model railway Southern Railway Southern Region British Rail SR BR(S) LBSCR LB&SCR LSWR LS&WR SECR SE&CR Railway Locomotives Carriages Returant Cars EMU Southern Electric Steam trains Bulleid Maunsell Drummond Stroudley Wainwright Drummond Herbert Walker Brighton Belle Pullman Car Blood & Custard Blood and Custard 1 2 3 4 5 Crimson Lake Cream CLC  model railway Southern Railway Southern Region British Rail SR BR(S) LBSCR LB&SCR LSWR LS&WR SECR SE&CR Railway Locomotives Carriages Returant Cars EMU Southern Electric Steam trains Bulleid Maunsell Drummond Stroudley Wainwright Drummond Herbert Walker Brighton Belle Pullman Car Blood & Custard Blood and Custard 1 2 3 4 5 Crimson Lake Cream CLC  model railway Southern Railway Southern Region British Rail SR BR(S) LBSCR LB&SCR LSWR LS&WR SECR SE&CR Railway Locomotives Carriages Returant Cars EMU Southern Electric Steam trains Bulleid Maunsell Drummond Stroudley Wainwright Drummond Herbert Walker Brighton Belle Pullman Car Blood & Custard Blood and Custard 1 2 3 4 5 Crimson Lake Cream CLC  model railway Southern Railway Southern Region British Rail SR BR(S) LBSCR LB&SCR LSWR LS&WR SECR SE&CR Railway Locomotives Carriages Returant Cars EMU Southern Electric Steam trains Bulleid Maunsell Drummond Stroudley Wainwright Drummond Herbert Walker Brighton Belle Pullman Car Blood & Custard Blood and Custard 1 2 3 4 5 Crimson Lake Cream CLC  model railway Southern Railway Southern Region British Rail SR BR(S) LBSCR LB&SCR LSWR LS&WR SECR SE&CR Railway Locomotives Carriages Returant Cars EMU Southern Electric Steam trains Bulleid Maunsell Drummond Stroudley Wainwright Drummond Herbert Walker Brighton Belle Pullman Car Blood & Custard Blood and Custard 1 2 3 4 5 Crimson Lake Cream CLC  model railway Southern Railway Southern Region British Rail SR BR(S) LBSCR LB&SCR LSWR LS&WR SECR SE&CR Railway Locomotives Carriages Returant Cars EMU Southern Electric Steam trains Bulleid Maunsell Drummond Stroudley Wainwright Drummond Herbert Walker Brighton Belle Pullman Car Blood & Custard Blood and Custard 1 2 3 4 5 Crimson Lake Cream CLC  model railway Southern Railway Southern Region British Rail SR BR(S) LBSCR LB&SCR LSWR LS&WR SECR SE&CR Railway Locomotives Carriages Returant Cars EMU Southern Electric Steam trains Bulleid Maunsell Drummond Stroudley Wainwright Drummond Herbert Walker Brighton Belle Pullman Car Blood & Custard Blood and Custard 1 2 3 4 5 Crimson Lake Cream CLC  model railway Southern Railway Southern Region British Rail SR BR(S) LBSCR LB&SCR LSWR LS&WR SECR SE&CR Railway Locomotives Carriages Returant Cars EMU Southern Electric Steam trains Bulleid Maunsell Drummond Stroudley Wainwright Drummond Herbert Walker Brighton Belle Pullman Car Blood & Custard Blood and Custard 1 2 3 4 5 Crimson Lake Cream CLC  model railway Southern Railway Southern Region British Rail SR BR(S) LBSCR LB&SCR LSWR LS&WR SECR SE&CR Railway Locomotives Carriages Returant Cars EMU Southern Electric Steam trains Bulleid Maunsell Drummond Stroudley Wainwright Drummond Herbert Walker Brighton Belle Pullman Car Blood & Custard Blood and Custard 1 2 3 4 5 Crimson Lake Cream CLC  model railway Southern Railway Southern Region British Rail SR BR(S) LBSCR LB&SCR LSWR LS&WR SECR SE&CR Railway Locomotives Carriages Returant Cars EMU Southern Electric Steam trains Bulleid Maunsell Drummond Stroudley Wainwright Drummond Herbert Walker Brighton Belle Pullman Car Blood & Custard Blood and Custard 1 2 3 4 5 Crimson Lake Cream CLC  model railway Southern Railway Southern Region British Rail SR BR(S) LBSCR LB&SCR LSWR LS&WR SECR SE&CR Railway Locomotives Carriages Returant Cars EMU Southern Electric Steam trains Bulleid Maunsell Drummond Stroudley Wainwright Drummond Herbert Walker Brighton Belle Pullman Car Blood & Custard Blood and Custard 1 2 3 4 5 Crimson Lake Cream CLC  model railway Southern Railway Southern Region British Rail SR BR(S) LBSCR LB&SCR LSWR LS&WR SECR SE&CR Railway Locomotives Carriages Returant Cars EMU Southern Electric Steam trains Bulleid Maunsell Drummond Stroudley Wainwright Drummond Herbert Walker Brighton Belle Pullman Car Blood & Custard Blood and Custard 1 2 3 4 5 Crimson Lake Cream CLC  model railway Southern Railway Southern Region British Rail SR BR(S) LBSCR LB&SCR LSWR LS&WR SECR SE&CR Railway Locomotives Carriages Returant Cars EMU Southern Electric Steam trains Bulleid Maunsell Drummond Stroudley Wainwright Drummond Herbert Walker Brighton Belle Pullman Car Blood & Custard Blood and Custard 1 2 3 4 5 Crimson Lake Cream CLC  model railway Southern Railway Southern Region British Rail SR BR(S) LBSCR LB&SCR LSWR LS&WR SECR SE&CR Railway Locomotives Carriages Returant Cars EMU Southern Electric Steam trains Bulleid Maunsell Drummond Stroudley Wainwright Drummond Herbert Walker Brighton Belle Pullman Car Blood & Custard Blood and Custard 1 2 3 4 5 Crimson Lake Cream CLC  model railway Southern Railway Southern Region British Rail SR BR(S) LBSCR LB&SCR LSWR LS&WR SECR SE&CR Railway Locomotives Carriages Returant Cars EMU Southern Electric Steam trains Bulleid Maunsell Drummond Stroudley Wainwright Drummond Herbert Walker Brighton Belle Pullman Car Blood & Custard Blood and Custard 1 2 3 4 5 Crimson Lake Cream CLC  model railway Southern Railway Southern Region British Rail SR BR(S) LBSCR LB&SCR LSWR LS&WR SECR SE&CR Railway Locomotives Carriages Returant Cars EMU Southern Electric Steam trains Bulleid Maunsell Drummond Stroudley Wainwright Drummond Herbert Walker Brighton Belle Pullman Car Blood & Custard Blood and Custard 1 2 3 4 5 Crimson Lake Cream CLC  model railway Southern Railway Southern Region British Rail SR BR(S) LBSCR LB&SCR LSWR LS&WR SECR SE&CR Railway Locomotives Carriages Returant Cars EMU Southern Electric Steam trains Bulleid Maunsell Drummond Stroudley Wainwright Drummond Herbert Walker Brighton Belle Pullman Car Blood & Custard Blood and Custard 1 2 3 4 5 Crimson Lake Cream CLC  model railway Southern Railway Southern Region British Rail SR BR(S) LBSCR LB&SCR LSWR LS&WR SECR SE&CR Railway Locomotives Carriages Returant Cars EMU Southern Electric Steam trains Bulleid Maunsell Drummond Stroudley Wainwright Drummond Herbert Walker Brighton Belle Pullman Car Blood & Custard Blood and Custard 1 2 3 4 5 Crimson Lake Cream CLC  model railway Southern Railway Southern Region British Rail SR BR(S) LBSCR LB&SCR LSWR LS&WR SECR SE&CR Railway Locomotives Carriages Returant Cars EMU Southern Electric Steam trains Bulleid Maunsell Drummond Stroudley Wainwright Drummond Herbert Walker Brighton Belle Pullman Car Blood & Custard Blood and Custard 1 2 3 4 5 Crimson Lake Cream CLC  model railway Southern Railway Southern Region British Rail SR BR(S) LBSCR LB&SCR LSWR LS&WR SECR SE&CR Railway Locomotives Carriages Returant Cars EMU Southern Electric Steam trains Bulleid Maunsell Drummond Stroudley Wainwright Drummond Herbert Walker Brighton Belle Pullman Car Blood & Custard Blood and Custard 1 2 3 4 5 Crimson Lake Cream CLC  model railway Southern Railway Southern Region British Rail SR BR(S) LBSCR LB&SCR LSWR LS&WR SECR SE&CR Railway Locomotives Carriages Returant Cars EMU Southern Electric Steam trains Bulleid Maunsell Drummond Stroudley Wainwright Drummond Herbert Walker Brighton Belle Pullman Car Blood & Custard Blood and Custard 1 2 3 4 5 Crimson Lake Cream CLC  model railway Southern Railway Southern Region British Rail SR BR(S) LBSCR LB&SCR LSWR LS&WR SECR SE&CR Railway Locomotives Carriages Returant Cars EMU Southern Electric Steam trains Bulleid Maunsell Drummond Stroudley Wainwright Drummond Herbert Walker Brighton Belle Pullman Car Blood & Custard Blood and Custard 1 2 3 4 5 Crimson Lake Cream CLC  model railway Southern Railway Southern Region British Rail SR BR(S) LBSCR LB&SCR LSWR LS&WR SECR SE&CR Railway Locomotives Carriages Returant Cars EMU Southern Electric Steam trains Bulleid Maunsell Drummond Stroudley Wainwright Drummond Herbert Walker Brighton Belle Pullman Car Blood & Custard Blood and Custard 1 2 3 4 5 Crimson Lake Cream CLC  model railway Southern Railway Southern Region British Rail SR BR(S) LBSCR LB&SCR LSWR LS&WR SECR SE&CR Railway Locomotives Carriages Returant Cars EMU Southern Electric Steam trains Bulleid Maunsell Drummond Stroudley Wainwright Drummond Herbert Walker Brighton Belle Pullman Car Blood & Custard Blood and Custard 1 2 3 4 5 Crimson Lake Cream CLC  model railway Southern Railway Southern Region British Rail SR BR(S) LBSCR LB&SCR LSWR LS&WR SECR SE&CR Railway Locomotives Carriages Returant Cars EMU Southern Electric Steam trains Bulleid Maunsell Drummond Stroudley Wainwright Drummond Herbert Walker Brighton Belle Pullman Car Blood & Custard Blood and Custard 1 2 3 4 5 Crimson Lake Cream CLC  model railway Southern Railway Southern Region British Rail SR BR(S) LBSCR LB&SCR LSWR LS&WR SECR SE&CR Railway Locomotives Carriages Returant Cars EMU Southern Electric Steam trains Bulleid Maunsell Drummond Stroudley Wainwright Drummond Herbert Walker Brighton Belle Pullman Car Blood & Custard Blood and Custard 1 2 3 4 5 Crimson Lake Cream CLC  model railway Southern Railway Southern Region British Rail SR BR(S) LBSCR LB&SCR LSWR LS&WR SECR SE&CR Railway Locomotives Carriages Returant Cars EMU Southern Electric Steam trains Bulleid Maunsell Drummond Stroudley Wainwright Drummond Herbert Walker Brighton Belle Pullman Car Blood & Custard Blood and Custard 1 2 3 4 5 Crimson Lake Cream CLC  model railway Southern Railway Southern Region British Rail SR BR(S) LBSCR LB&SCR LSWR LS&WR SECR SE&CR Railway Locomotives Carriages Returant Cars EMU Southern Electric Steam trains Bulleid Maunsell Drummond Stroudley Wainwright Drummond Herbert Walker Brighton Belle Pullman Car Blood & Custard Blood and Custard 1 2 3 4 5 Crimson Lake Cream CLC  model railway Southern Railway Southern Region British Rail SR BR(S) LBSCR LB&SCR LSWR LS&WR SECR SE&CR Railway Locomotives Carriages Returant Cars EMU Southern Electric Steam trains Bulleid Maunsell Drummond Stroudley Wainwright Drummond Herbert Walker Brighton Belle Pullman Car Blood & Custard Blood and Custard 1 2 3 4 5 Crimson Lake Cream CLC  model railway Southern Railway Southern Region British Rail SR BR(S) LBSCR LB&SCR LSWR LS&WR SECR SE&CR Railway Locomotives Carriages Returant Cars EMU Southern Electric Steam trains Bulleid Maunsell Drummond Stroudley Wainwright Drummond Herbert Walker Brighton Belle Pullman Car Blood & Custard Blood and Custard 1 2 3 4 5 Crimson Lake Cream CLC  model railway Southern Railway Southern Region British Rail SR BR(S) LBSCR LB&SCR LSWR LS&WR SECR SE&CR Railway Locomotives Carriages Returant Cars EMU Southern Electric Steam trains Bulleid Maunsell Drummond Stroudley Wainwright Drummond Herbert Walker Brighton Belle Pullman Car Blood & Custard Blood and Custard 1 2 3 4 5 Crimson Lake Cream CLC  model railway Southern Railway Southern Region British Rail SR BR(S) LBSCR LB&SCR LSWR LS&WR SECR SE&CR Railway Locomotives Carriages Returant Cars EMU Southern Electric Steam trains Bulleid Maunsell Drummond Stroudley Wainwright Drummond Herbert Walker Brighton Belle Pullman Car Blood & Custard Blood and Custard 1 2 3 4 5 Crimson Lake Cream CLC  model railway Southern Railway Southern Region British Rail SR BR(S) LBSCR LB&SCR LSWR LS&WR SECR SE&CR Railway Locomotives Carriages Returant Cars EMU Southern Electric Steam trains Bulleid Maunsell Drummond Stroudley Wainwright Drummond Herbert Walker Brighton Belle Pullman Car Blood & Custard Blood and Custard 1 2 3 4 5 Crimson Lake Cream CLC  model railway Southern Railway Southern Region British Rail SR BR(S) LBSCR LB&SCR LSWR LS&WR SECR SE&CR Railway Locomotives Carriages Returant Cars EMU Southern Electric Steam trains Bulleid Maunsell Drummond Stroudley Wainwright Drummond Herbert Walker Brighton Belle Pullman Car Blood & Custard Blood and Custard 1 2 3 4 5 Crimson Lake Cream CLC  model railway Southern Railway Southern Region British Rail SR BR(S) LBSCR LB&SCR LSWR LS&WR SECR SE&CR Railway Locomotives Carriages Returant Cars EMU Southern Electric Steam trains Bulleid Maunsell Drummond Stroudley Wainwright Drummond Herbert Walker Brighton Belle Pullman Car Blood & Custard Blood and Custard 1 2 3 4 5 Crimson Lake Cream CLC  model railway Southern Railway Southern Region British Rail SR BR(S) LBSCR LB&SCR LSWR LS&WR SECR SE&CR Railway Locomotives Carriages Returant Cars EMU Southern Electric Steam trains Bulleid Maunsell Drummond Stroudley Wainwright Drummond Herbert Walker Brighton Belle Pullman Car Blood & Custard Blood and Custard 1 2 3 4 5 Crimson Lake Cream CLC  model railway Southern Railway Southern Region British Rail SR BR(S) LBSCR LB&SCR LSWR LS&WR SECR SE&CR Railway Locomotives Carriages Returant Cars EMU Southern Electric Steam trains Bulleid Maunsell Drummond Stroudley Wainwright Drummond Herbert Walker Brighton Belle Pullman Car Blood & Custard Blood and Custard 1 2 3 4 5 Crimson Lake Cream CLC  model railway Southern Railway Southern Region British Rail SR BR(S) LBSCR LB&SCR LSWR LS&WR SECR SE&CR Railway Locomotives Carriages Returant Cars EMU Southern Electric Steam trains Bulleid Maunsell Drummond Stroudley Wainwright Drummond Herbert Walker Brighton Belle Pullman Car Blood & Custard Blood and Custard 1 2 3 4 5 Crimson Lake Cream CLC  model railway Southern Railway Southern Region British Rail SR BR(S) LBSCR LB&SCR LSWR LS&WR SECR SE&CR Railway Locomotives Carriages Returant Cars EMU Southern Electric Steam trains Bulleid Maunsell Drummond Stroudley Wainwright Drummond Herbert Walker Brighton Belle Pullman Car Blood & Custard Blood and Custard 1 2 3 4 5 Crimson Lake Cream CLC  model railway Southern Railway Southern Region British Rail SR BR(S) LBSCR LB&SCR LSWR LS&WR SECR SE&CR Railway Locomotives Carriages Returant Cars EMU Southern Electric Steam trains Bulleid Maunsell Drummond Stroudley Wainwright Drummond Herbert Walker Brighton Belle Pullman Car Blood & Custard Blood and Custard 1 2 3 4 5 Crimson Lake Cream CLC  model railway Southern Railway Southern Region British Rail SR BR(S) LBSCR LB&SCR LSWR LS&WR SECR SE&CR Railway Locomotives Carriages Returant Cars EMU Southern Electric Steam trains Bulleid Maunsell Drummond Stroudley Wainwright Drummond Herbert Walker Brighton Belle Pullman Car Blood & Custard Blood and Custard 1 2 3 4 5 Crimson Lake Cream CLC  model railway Southern Railway Southern Region British Rail SR BR(S) LBSCR LB&SCR LSWR LS&WR SECR SE&CR Railway Locomotives Carriages Returant Cars EMU Southern Electric Steam trains Bulleid Maunsell Drummond Stroudley Wainwright Drummond Herbert Walker Brighton Belle Pullman Car Blood & Custard Blood and Custard 1 2 3 4 5 Crimson Lake Cream CLC  model railway Southern Railway Southern Region British Rail SR BR(S) LBSCR LB&SCR LSWR LS&WR SECR SE&CR Railway Locomotives Carriages Returant Cars EMU Southern Electric Steam trains Bulleid Maunsell Drummond Stroudley Wainwright Drummond Herbert Walker Brighton Belle Pullman Car Blood & Custard Blood and Custard 1 2 3 4 5 Crimson Lake Cream CLC  model railway Southern Railway Southern Region British Rail SR BR(S) LBSCR LB&SCR LSWR LS&WR SECR SE&CR Railway Locomotives Carriages Returant Cars EMU Southern Electric Steam trains Bulleid Maunsell Drummond Stroudley Wainwright Drummond Herbert Walker Brighton Belle Pullman Car Blood & Custard Blood and Custard 1 2 3 4 5 Crimson Lake Cream CLC  model railway Southern Railway Southern Region British Rail SR BR(S) LBSCR LB&SCR LSWR LS&WR SECR SE&CR Railway Locomotives Carriages Returant Cars EMU Southern Electric Steam trains Bulleid Maunsell Drummond Stroudley Wainwright Drummond Herbert Walker Brighton Belle Pullman Car Blood & Custard Blood and Custard 1 2 3 4 5 Crimson Lake Cream CLC  model railway Southern Railway Southern Region British Rail SR BR(S) LBSCR LB&SCR LSWR LS&WR SECR SE&CR Railway Locomotives Carriages Returant Cars EMU Southern Electric Steam trains Bulleid Maunsell Drummond Stroudley Wainwright Drummond Herbert Walker Brighton Belle Pullman Car Blood & Custard Blood and Custard 1 2 3 4 5 Crimson Lake Cream CLC  model railway Southern Railway Southern Region British Rail SR BR(S) LBSCR LB&SCR LSWR LS&WR SECR SE&CR Railway Locomotives Carriages Returant Cars EMU Southern Electric Steam trains Bulleid Maunsell Drummond Stroudley Wainwright Drummond Herbert Walker Brighton Belle Pullman Car Blood & Custard Blood and Custard 1 2 3 4 5 Crimson Lake Cream CLC  model railway Southern Railway Southern Region British Rail SR BR(S) LBSCR LB&SCR LSWR LS&WR SECR SE&CR Railway Locomotives Carriages Returant Cars EMU Southern Electric Steam trains Bulleid Maunsell Drummond Stroudley Wainwright Drummond Herbert Walker Brighton Belle Pullman Car Blood & Custard Blood and Custard 1 2 3 4 5 Crimson Lake Cream CLC  model railway Southern Railway Southern Region British Rail SR BR(S) LBSCR LB&SCR LSWR LS&WR SECR SE&CR Railway Locomotives Carriages Returant Cars EMU Southern Electric Steam trains Bulleid Maunsell Drummond Stroudley Wainwright Drummond Herbert Walker Brighton Belle Pullman Car Blood & Custard Blood and Custard 1 2 3 4 5 Crimson Lake Cream CLC  model railway Southern Railway Southern Region British Rail SR BR(S) LBSCR LB&SCR LSWR LS&WR SECR SE&CR Railway Locomotives Carriages Returant Cars EMU Southern Electric Steam trains Bulleid Maunsell Drummond Stroudley Wainwright Drummond Herbert Walker Brighton Belle Pullman Car Blood & Custard Blood and Custard 1 2 3 4 5 Crimson Lake Cream CLC  model railway Southern Railway Southern Region British Rail SR BR(S) LBSCR LB&SCR LSWR LS&WR SECR SE&CR Railway Locomotives Carriages Returant Cars EMU Southern Electric Steam trains Bulleid Maunsell Drummond Stroudley Wainwright Drummond Herbert Walker Brighton Belle Pullman Car Blood & Custard Blood and Custard 1 2 3 4 5 Crimson Lake Cream CLC  model railway Southern Railway Southern Region British Rail SR BR(S) LBSCR LB&SCR LSWR LS&WR SECR SE&CR Railway Locomotives Carriages Returant Cars EMU Southern Electric Steam trains Bulleid Maunsell Drummond Stroudley Wainwright Drummond Herbert Walker Brighton Belle Pullman Car Blood & Custard Blood and Custard 1 2 3 4 5 Crimson Lake Cream CLC  model railway Southern Railway Southern Region British Rail SR BR(S) LBSCR LB&SCR LSWR LS&WR SECR SE&CR Railway Locomotives Carriages Returant Cars EMU Southern Electric Steam trains Bulleid Maunsell Drummond Stroudley Wainwright Drummond Herbert Walker Brighton Belle Pullman Car Blood & Custard Blood and Custard 1 2 3 4 5 Crimson Lake Cream CLC  model railway Southern Railway Southern Region British Rail SR BR(S) LBSCR LB&SCR LSWR LS&WR SECR SE&CR Railway Locomotives Carriages Returant Cars EMU Southern Electric Steam trains Bulleid Maunsell Drummond Stroudley Wainwright Drummond Herbert Walker Brighton Belle Pullman Car Blood & Custard Blood and Custard 1 2 3 4 5 Crimson Lake Cream CLC  model railway Southern Railway Southern Region British Rail SR BR(S) LBSCR LB&SCR LSWR LS&WR SECR SE&CR Railway Locomotives Carriages Returant Cars EMU Southern Electric Steam trains Bulleid Maunsell Drummond Stroudley Wainwright Drummond Herbert Walker Brighton Belle Pullman Car Blood & Custard Blood and Custard 1 2 3 4 5 Crimson Lake Cream CLC  model railway Southern Railway Southern Region British Rail SR BR(S) LBSCR LB&SCR LSWR LS&WR SECR SE&CR Railway Locomotives Carriages Returant Cars EMU Southern Electric Steam trains Bulleid Maunsell Drummond Stroudley Wainwright Drummond Herbert Walker Brighton Belle Pullman Car Blood & Custard Blood and Custard 1 2 3 4 5 Crimson Lake Cream CLC  model railway Southern Railway Southern Region British Rail SR BR(S) LBSCR LB&SCR LSWR LS&WR SECR SE&CR Railway Locomotives Carriages Returant Cars EMU Southern Electric Steam trains Bulleid Maunsell Drummond Stroudley Wainwright Drummond Herbert Walker Brighton Belle Pullman Car Blood & Custard Blood and Custard 1 2 3 4 5 Crimson Lake Cream CLC  model railway Southern Railway Southern Region British Rail SR BR(S) LBSCR LB&SCR LSWR LS&WR SECR SE&CR Railway Locomotives Carriages Returant Cars EMU Southern Electric Steam trains Bulleid Maunsell Drummond Stroudley Wainwright Drummond Herbert Walker Brighton Belle Pullman Car Blood & Custard Blood and Custard 1 2 3 4 5 Crimson Lake Cream CLC  model railway Southern Railway Southern Region British Rail SR BR(S) LBSCR LB&SCR LSWR LS&WR SECR SE&CR Railway Locomotives Carriages Returant Cars EMU Southern Electric Steam trains Bulleid Maunsell Drummond Stroudley Wainwright Drummond Herbert Walker Brighton Belle Pullman Car Blood & Custard Blood and Custard 1 2 3 4 5 Crimson Lake Cream CLC  model railway Southern Railway Southern Region British Rail SR BR(S) LBSCR LB&SCR LSWR LS&WR SECR SE&CR Railway Locomotives Carriages Returant Cars EMU Southern Electric Steam trains Bulleid Maunsell Drummond Stroudley Wainwright Drummond Herbert Walker Brighton Belle Pullman Car Blood & Custard Blood and Custard 1 2 3 4 5 Crimson Lake Cream CLC  model railway Southern Railway Southern Region British Rail SR BR(S) LBSCR LB&SCR LSWR LS&WR SECR SE&CR Railway Locomotives Carriages Returant Cars EMU Southern Electric Steam trains Bulleid Maunsell Drummond Stroudley Wainwright Drummond Herbert Walker Brighton Belle Pullman Car Blood & Custard Blood and Custard 1 2 3 4 5 Crimson Lake Cream CLC  model railway Southern Railway Southern Region British Rail SR BR(S) LBSCR LB&SCR LSWR LS&WR SECR SE&CR Railway Locomotives Carriages Returant Cars EMU Southern Electric Steam trains Bulleid Maunsell Drummond Stroudley Wainwright Drummond Herbert Walker Brighton Belle Pullman Car Blood & Custard Blood and Custard 1 2 3 4 5 Crimson Lake Cream CLC  model railway Southern Railway Southern Region British Rail SR BR(S) LBSCR LB&SCR LSWR LS&WR SECR SE&CR Railway Locomotives Carriages Returant Cars EMU Southern Electric Steam trains Bulleid Maunsell Drummond Stroudley Wainwright Drummond Herbert Walker Brighton Belle Pullman Car Blood & Custard Blood and Custard 1 2 3 4 5 Crimson Lake Cream CLC  model railway Southern Railway Southern Region British Rail SR BR(S) LBSCR LB&SCR LSWR LS&WR SECR SE&CR Railway Locomotives Carriages Returant Cars EMU Southern Electric Steam trains Bulleid Maunsell Drummond Stroudley Wainwright Drummond Herbert Walker Brighton Belle Pullman Car Blood & Custard Blood and Custard 1 2 3 4 5 Crimson Lake Cream CLC  model railway Southern Railway Southern Region British Rail SR BR(S) LBSCR LB&SCR LSWR LS&WR SECR SE&CR Railway Locomotives Carriages Returant Cars EMU Southern Electric Steam trains Bulleid Maunsell Drummond Stroudley Wainwright Drummond Herbert Walker Brighton Belle Pullman Car Blood & Custard Blood and Custard 1 2 3 4 5 Crimson Lake Cream CLC  model railway Southern Railway Southern Region British Rail SR BR(S) LBSCR LB&SCR LSWR LS&WR SECR SE&CR Railway Locomotives Carriages Returant Cars EMU Southern Electric Steam trains Bulleid Maunsell Drummond Stroudley Wainwright Drummond Herbert Walker Brighton Belle Pullman Car Blood & Custard Blood and Custard 1 2 3 4 5 Crimson Lake Cream CLC  model railway Southern Railway Southern Region British Rail SR BR(S) LBSCR LB&SCR LSWR LS&WR SECR SE&CR Railway Locomotives Carriages Returant Cars EMU Southern Electric Steam trains Bulleid Maunsell Drummond Stroudley Wainwright Drummond Herbert Walker Brighton Belle Pullman Car Blood & Custard Blood and Custard 1 2 3 4 5 Crimson Lake Cream CLC  model railway Southern Railway Southern Region British Rail SR BR(S) LBSCR LB&SCR LSWR LS&WR SECR SE&CR Railway Locomotives Carriages Returant Cars EMU Southern Electric Steam trains Bulleid Maunsell Drummond Stroudley Wainwright Drummond Herbert Walker Brighton Belle Pullman Car Blood & Custard Blood and Custard 1 2 3 4 5 Crimson Lake Cream CLC  model railway Southern Railway Southern Region British Rail SR BR(S) LBSCR LB&SCR LSWR LS&WR SECR SE&CR Railway Locomotives Carriages Returant Cars EMU Southern Electric Steam trains Bulleid Maunsell Drummond Stroudley Wainwright Drummond Herbert Walker Brighton Belle Pullman Car Blood & Custard Blood and Custard 1 2 3 4 5 Crimson Lake Cream CLC  model railway Southern Railway Southern Region British Rail SR BR(S) LBSCR LB&SCR LSWR LS&WR SECR SE&CR Railway Locomotives Carriages Returant Cars EMU Southern Electric Steam trains Bulleid Maunsell Drummond Stroudley Wainwright Drummond Herbert Walker Brighton Belle Pullman Car Blood & Custard Blood and Custard 1 2 3 4 5 Crimson Lake Cream CLC  model railway Southern Railway Southern Region British Rail SR BR(S) LBSCR LB&SCR LSWR LS&WR SECR SE&CR Railway Locomotives Carriages Returant Cars EMU Southern Electric Steam trains Bulleid Maunsell Drummond Stroudley Wainwright Drummond Herbert Walker Brighton Belle Pullman Car Blood & Custard Blood and Custard 1 2 3 4 5 Crimson Lake Cream CLC  model railway Southern Railway Southern Region British Rail SR BR(S) LBSCR LB&SCR LSWR LS&WR SECR SE&CR Railway Locomotives Carriages Returant Cars EMU Southern Electric Steam trains Bulleid Maunsell Drummond Stroudley Wainwright Drummond Herbert Walker Brighton Belle Pullman Car Blood & Custard Blood and Custard 1 2 3 4 5 Crimson Lake Cream CLC  model railway Southern Railway Southern Region British Rail SR BR(S) LBSCR LB&SCR LSWR LS&WR SECR SE&CR Railway Locomotives Carriages Returant Cars EMU Southern Electric Steam trains Bulleid Maunsell Drummond Stroudley Wainwright Drummond Herbert Walker Brighton Belle Pullman Car Blood & Custard Blood and Custard 1 2 3 4 5 Crimson Lake Cream CLC  model railway Southern Railway Southern Region British Rail SR BR(S) LBSCR LB&SCR LSWR LS&WR SECR SE&CR Railway Locomotives Carriages Returant Cars EMU Southern Electric Steam trains Bulleid Maunsell Drummond Stroudley Wainwright Drummond Herbert Walker Brighton Belle Pullman Car Blood & Custard Blood and Custard 1 2 3 4 5 Crimson Lake Cream CLC  model railway Southern Railway Southern Region British Rail SR BR(S) LBSCR LB&SCR LSWR LS&WR SECR SE&CR Railway Locomotives Carriages Returant Cars EMU Southern Electric Steam trains Bulleid Maunsell Drummond Stroudley Wainwright Drummond Herbert Walker Brighton Belle Pullman Car Blood & Custard Blood and Custard 1 2 3 4 5 Crimson Lake Cream CLC  model railway Southern Railway Southern Region British Rail SR BR(S) LBSCR LB&SCR LSWR LS&WR SECR SE&CR Railway Locomotives Carriages Returant Cars EMU Southern Electric Steam trains Bulleid Maunsell Drummond Stroudley Wainwright Drummond Herbert Walker Brighton Belle Pullman Car Blood & Custard Blood and Custard 1 2 3 4 5 Crimson Lake Cream CLC  model railway Southern Railway Southern Region British Rail SR BR(S) LBSCR LB&SCR LSWR LS&WR SECR SE&CR Railway Locomotives Carriages Returant Cars EMU Southern Electric Steam trains Bulleid Maunsell Drummond Stroudley Wainwright Drummond Herbert Walker Brighton Belle Pullman Car Blood & Custard Blood and Custard 1 2 3 4 5 Crimson Lake Cream CLC  model railway Southern Railway Southern Region British Rail SR BR(S) LBSCR LB&SCR LSWR LS&WR SECR SE&CR Railway Locomotives Carriages Returant Cars EMU Southern Electric Steam trains Bulleid Maunsell Drummond Stroudley Wainwright Drummond Herbert Walker Brighton Belle Pullman Car Blood & Custard Blood and Custard 1 2 3 4 5 Crimson Lake Cream CLC  model railway Southern Railway Southern Region British Rail SR BR(S) LBSCR LB&SCR LSWR LS&WR SECR SE&CR Railway Locomotives Carriages Returant Cars EMU Southern Electric Steam trains Bulleid Maunsell Drummond Stroudley Wainwright Drummond Herbert Walker Brighton Belle Pullman Car Blood & Custard Blood and Custard 1 2 3 4 5 Crimson Lake Cream CLC  model railway Southern Railway Southern Region British Rail SR BR(S) LBSCR LB&SCR LSWR LS&WR SECR SE&CR Railway Locomotives Carriages Returant Cars EMU Southern Electric Steam trains Bulleid Maunsell Drummond Stroudley Wainwright Drummond Herbert Walker Brighton Belle Pullman Car Blood & Custard Blood and Custard 1 2 3 4 5 Crimson Lake Cream CLC  model railway Southern Railway Southern Region British Rail SR BR(S) LBSCR LB&SCR LSWR LS&WR SECR SE&CR Railway Locomotives Carriages Returant Cars EMU Southern Electric Steam trains Bulleid Maunsell Drummond Stroudley Wainwright Drummond Herbert Walker Brighton Belle Pullman Car Blood & Custard Blood and Custard 1 2 3 4 5 Crimson Lake Cream CLC  model railway Southern Railway Southern Region British Rail SR BR(S) LBSCR LB&SCR LSWR LS&WR SECR SE&CR Railway Locomotives Carriages Returant Cars EMU Southern Electric Steam trains Bulleid Maunsell Drummond Stroudley Wainwright Drummond Herbert Walker Brighton Belle Pullman Car Blood & Custard Blood and Custard 1 2 3 4 5 Crimson Lake Cream CLC  model railway Southern Railway Southern Region British Rail SR BR(S) LBSCR LB&SCR LSWR LS&WR SECR SE&CR Railway Locomotives Carriages Returant Cars EMU Southern Electric Steam trains Bulleid Maunsell Drummond Stroudley Wainwright Drummond Herbert Walker Brighton Belle Pullman Car Blood & Custard Blood and Custard 1 2 3 4 5 Crimson Lake Cream CLC  model railway Southern Railway Southern Region British Rail SR BR(S) LBSCR LB&SCR LSWR LS&WR SECR SE&CR Railway Locomotives Carriages Returant Cars EMU Southern Electric Steam trains Bulleid Maunsell Drummond Stroudley Wainwright Drummond Herbert Walker Brighton Belle Pullman Car Blood & Custard Blood and Custard 1 2 3 4 5 Crimson Lake Cream CLC  model railway Southern Railway Southern Region British Rail SR BR(S) LBSCR LB&SCR LSWR LS&WR SECR SE&CR Railway Locomotives Carriages Returant Cars EMU Southern Electric Steam trains Bulleid Maunsell Drummond Stroudley Wainwright Drummond Herbert Walker Brighton Belle Pullman Car Blood & Custard Blood and Custard 1 2 3 4 5 Crimson Lake Cream CLC  model railway Southern Railway Southern Region British Rail SR BR(S) LBSCR LB&SCR LSWR LS&WR SECR SE&CR Railway Locomotives Carriages Returant Cars EMU Southern Electric Steam trains Bulleid Maunsell Drummond Stroudley Wainwright Drummond Herbert Walker Brighton Belle Pullman Car Blood & Custard Blood and Custard 1 2 3 4 5 Crimson Lake Cream CLC  model railway Southern Railway Southern Region British Rail SR BR(S) LBSCR LB&SCR LSWR LS&WR SECR SE&CR Railway Locomotives Carriages Returant Cars EMU Southern Electric Steam trains Bulleid Maunsell Drummond Stroudley Wainwright Drummond Herbert Walker Brighton Belle Pullman Car Blood & Custard Blood and Custard 1 2 3 4 5 Crimson Lake Cream CLC  model railway Southern Railway Southern Region British Rail SR BR(S) LBSCR LB&SCR LSWR LS&WR SECR SE&CR Railway Locomotives Carriages Returant Cars EMU Southern Electric Steam trains Bulleid Maunsell Drummond Stroudley Wainwright Drummond Herbert Walker Brighton Belle Pullman Car Blood & Custard Blood and Custard 1 2 3 4 5 Crimson Lake Cream CLC  model railway Southern Railway Southern Region British Rail SR BR(S) LBSCR LB&SCR LSWR LS&WR SECR SE&CR Railway Locomotives Carriages Returant Cars EMU Southern Electric Steam trains Bulleid Maunsell Drummond Stroudley Wainwright Drummond Herbert Walker Brighton Belle Pullman Car Blood & Custard Blood and Custard 1 2 3 4 5 Crimson Lake Cream CLC  model railway Southern Railway Southern Region British Rail SR BR(S) LBSCR LB&SCR LSWR LS&WR SECR SE&CR Railway Locomotives Carriages Returant Cars EMU Southern Electric Steam trains Bulleid Maunsell Drummond Stroudley Wainwright Drummond Herbert Walker Brighton Belle Pullman Car Blood & Custard Blood and Custard 1 2 3 4 5 Crimson Lake Cream CLC  model railway Southern Railway Southern Region British Rail SR BR(S) LBSCR LB&SCR LSWR LS&WR SECR SE&CR Railway Locomotives Carriages Returant Cars EMU Southern Electric Steam trains Bulleid Maunsell Drummond Stroudley Wainwright Drummond Herbert Walker Brighton Belle Pullman Car Blood & Custard Blood and Custard 1 2 3 4 5 Crimson Lake Cream CLC  model railway Southern Railway Southern Region British Rail SR BR(S) LBSCR LB&SCR LSWR LS&WR SECR SE&CR Railway Locomotives Carriages Returant Cars EMU Southern Electric Steam trains Bulleid Maunsell Drummond Stroudley Wainwright Drummond Herbert Walker Brighton Belle Pullman Car Blood & Custard Blood and Custard 1 2 3 4 5 Crimson Lake Cream CLC  model railway Southern Railway Southern Region British Rail SR BR(S) LBSCR LB&SCR LSWR LS&WR SECR SE&CR Railway Locomotives Carriages Returant Cars EMU Southern Electric Steam trains Bulleid Maunsell Drummond Stroudley Wainwright Drummond Herbert Walker Brighton Belle Pullman Car Blood & Custard Blood and Custard 1 2 3 4 5 Crimson Lake Cream CLC  model railway Southern Railway Southern Region British Rail SR BR(S) LBSCR LB&SCR LSWR LS&WR SECR SE&CR Railway Locomotives Carriages Returant Cars EMU Southern Electric Steam trains Bulleid Maunsell Drummond Stroudley Wainwright Drummond Herbert Walker Brighton Belle Pullman Car Blood & Custard Blood and Custard 1 2 3 4 5 Crimson Lake Cream CLC  model railway Southern Railway Southern Region British Rail SR BR(S) LBSCR LB&SCR LSWR LS&WR SECR SE&CR Railway Locomotives Carriages Returant Cars EMU Southern Electric Steam trains Bulleid Maunsell Drummond Stroudley Wainwright Drummond Herbert Walker Brighton Belle Pullman Car Blood & Custard Blood and Custard 1 2 3 4 5 Crimson Lake Cream CLC  model railway Southern Railway Southern Region British Rail SR BR(S) LBSCR LB&SCR LSWR LS&WR SECR SE&CR Railway Locomotives Carriages Returant Cars EMU Southern Electric Steam trains Bulleid Maunsell Drummond Stroudley Wainwright Drummond Herbert Walker Brighton Belle Pullman Car Blood & Custard Blood and Custard 1 2 3 4 5 Crimson Lake Cream CLC  model railway Southern Railway Southern Region British Rail SR BR(S) LBSCR LB&SCR LSWR LS&WR SECR SE&CR Railway Locomotives Carriages Returant Cars EMU Southern Electric Steam trains Bulleid Maunsell Drummond Stroudley Wainwright Drummond Herbert Walker Brighton Belle Pullman Car Blood & Custard Blood and Custard 1 2 3 4 5 Crimson Lake Cream CLC  model railway Southern Railway Southern Region British Rail SR BR(S) LBSCR LB&SCR LSWR LS&WR SECR SE&CR Railway Locomotives Carriages Returant Cars EMU Southern Electric Steam trains Bulleid Maunsell Drummond Stroudley Wainwright Drummond Herbert Walker Brighton Belle Pullman Car Blood & Custard Blood and Custard 1 2 3 4 5 Crimson Lake Cream CLC  model railway Southern Railway Southern Region British Rail SR BR(S) LBSCR LB&SCR LSWR LS&WR SECR SE&CR Railway Locomotives Carriages Returant Cars EMU Southern Electric Steam trains Bulleid Maunsell Drummond Stroudley Wainwright Drummond Herbert Walker Brighton Belle Pullman Car Blood & Custard Blood and Custard 1 2 3 4 5 Crimson Lake Cream CLC  model railway Southern Railway Southern Region British Rail SR BR(S) LBSCR LB&SCR LSWR LS&WR SECR SE&CR Railway Locomotives Carriages Returant Cars EMU Southern Electric Steam trains Bulleid Maunsell Drummond Stroudley Wainwright Drummond Herbert Walker Brighton Belle Pullman Car Blood & Custard Blood and Custard 1 2 3 4 5 Crimson Lake Cream CLC  model railway Southern Railway Southern Region British Rail SR BR(S) LBSCR LB&SCR LSWR LS&WR SECR SE&CR Railway Locomotives Carriages Returant Cars EMU Southern Electric Steam trains Bulleid Maunsell Drummond Stroudley Wainwright Drummond Herbert Walker Brighton Belle Pullman Car Blood & Custard Blood and Custard 1 2 3 4 5 Crimson Lake Cream CLC  model railway Southern Railway Southern Region British Rail SR BR(S) LBSCR LB&SCR LSWR LS&WR SECR SE&CR Railway Locomotives Carriages Returant Cars EMU Southern Electric Steam trains Bulleid Maunsell Drummond Stroudley Wainwright Drummond Herbert Walker Brighton Belle Pullman Car Blood & Custard Blood and Custard 1 2 3 4 5 Crimson Lake Cream CLC  model railway Southern Railway Southern Region British Rail SR BR(S) LBSCR LB&SCR LSWR LS&WR SECR SE&CR Railway Locomotives Carriages Returant Cars EMU Southern Electric Steam trains Bulleid Maunsell Drummond Stroudley Wainwright Drummond Herbert Walker Brighton Belle Pullman Car Blood & Custard Blood and Custard 1 2 3 4 5 Crimson Lake Cream CLC  model railway Southern Railway Southern Region British Rail SR BR(S) LBSCR LB&SCR LSWR LS&WR SECR SE&CR Railway Locomotives Carriages Returant Cars EMU Southern Electric Steam trains Bulleid Maunsell Drummond Stroudley Wainwright Drummond Herbert Walker Brighton Belle Pullman Car Blood & Custard Blood and Custard 1 2 3 4 5 Crimson Lake Cream CLC  model railway Southern Railway Southern Region British Rail SR BR(S) LBSCR LB&SCR LSWR LS&WR SECR SE&CR Railway Locomotives Carriages Returant Cars EMU Southern Electric Steam trains Bulleid Maunsell Drummond Stroudley Wainwright Drummond Herbert Walker Brighton Belle Pullman Car Blood & Custard Blood and Custard 1 2 3 4 5 Crimson Lake Cream CLC  model railway Southern Railway Southern Region British Rail SR BR(S) LBSCR LB&SCR LSWR LS&WR SECR SE&CR Railway Locomotives Carriages Returant Cars EMU Southern Electric Steam trains Bulleid Maunsell Drummond Stroudley Wainwright Drummond Herbert Walker Brighton Belle Pullman Car Blood & Custard Blood and Custard 1 2 3 4 5 Crimson Lake Cream CLC  model railway Southern Railway Southern Region British Rail SR BR(S) LBSCR LB&SCR LSWR LS&WR SECR SE&CR Railway Locomotives Carriages Returant Cars EMU Southern Electric Steam trains Bulleid Maunsell Drummond Stroudley Wainwright Drummond Herbert Walker Brighton Belle Pullman Car Blood & Custard Blood and Custard 1 2 3 4 5 Crimson Lake Cream CLC  model railway Southern Railway Southern Region British Rail SR BR(S) LBSCR LB&SCR LSWR LS&WR SECR SE&CR Railway Locomotives Carriages Returant Cars EMU Southern Electric Steam trains Bulleid Maunsell Drummond Stroudley Wainwright Drummond Herbert Walker Brighton Belle Pullman Car Blood & Custard Blood and Custard 1 2 3 4 5 Crimson Lake Cream CLC  model railway Southern Railway Southern Region British Rail SR BR(S) LBSCR LB&SCR LSWR LS&WR SECR SE&CR Railway Locomotives Carriages Returant Cars EMU Southern Electric Steam trains Bulleid Maunsell Drummond Stroudley Wainwright Drummond Herbert Walker Brighton Belle Pullman Car Blood & Custard Blood and Custard 1 2 3 4 5 Crimson Lake Cream CLC  model railway Southern Railway Southern Region British Rail SR BR(S) LBSCR LB&SCR LSWR LS&WR SECR SE&CR Railway Locomotives Carriages Returant Cars EMU Southern Electric Steam trains Bulleid Maunsell Drummond Stroudley Wainwright Drummond Herbert Walker Brighton Belle Pullman Car Blood & Custard Blood and Custard 1 2 3 4 5 Crimson Lake Cream CLC  model railway Southern Railway Southern Region British Rail SR BR(S) LBSCR LB&SCR LSWR LS&WR SECR SE&CR Railway Locomotives Carriages Returant Cars EMU Southern Electric Steam trains Bulleid Maunsell Drummond Stroudley Wainwright Drummond Herbert Walker Brighton Belle Pullman Car Blood & Custard Blood and Custard 1 2 3 4 5 Crimson Lake Cream CLC  model railway Southern Railway Southern Region British Rail SR BR(S) LBSCR LB&SCR LSWR LS&WR SECR SE&CR Railway Locomotives Carriages Returant Cars EMU Southern Electric Steam trains Bulleid Maunsell Drummond Stroudley Wainwright Drummond Herbert Walker Brighton Belle Pullman Car Blood & Custard Blood and Custard 1 2 3 4 5 Crimson Lake Cream CLC  model railway Southern Railway Southern Region British Rail SR BR(S) LBSCR LB&SCR LSWR LS&WR SECR SE&CR Railway Locomotives Carriages Returant Cars EMU Southern Electric Steam trains Bulleid Maunsell Drummond Stroudley Wainwright Drummond Herbert Walker Brighton Belle Pullman Car Blood & Custard Blood and Custard 1 2 3 4 5 Crimson Lake Cream CLC  model railway Southern Railway Southern Region British Rail SR BR(S) LBSCR LB&SCR LSWR LS&WR SECR SE&CR Railway Locomotives Carriages Returant Cars EMU Southern Electric Steam trains Bulleid Maunsell Drummond Stroudley Wainwright Drummond Herbert Walker Brighton Belle Pullman Car Blood & Custard Blood and Custard 1 2 3 4 5 Crimson Lake Cream CLC  model railway Southern Railway Southern Region British Rail SR BR(S) LBSCR LB&SCR LSWR LS&WR SECR SE&CR Railway Locomotives Carriages Returant Cars EMU Southern Electric Steam trains Bulleid Maunsell Drummond Stroudley Wainwright Drummond Herbert Walker Brighton Belle Pullman Car Blood & Custard Blood and Custard 1 2 3 4 5 Crimson Lake Cream CLC  model railway Southern Railway Southern Region British Rail SR BR(S) LBSCR LB&SCR LSWR LS&WR SECR SE&CR Railway Locomotives Carriages Returant Cars EMU Southern Electric Steam trains Bulleid Maunsell Drummond Stroudley Wainwright Drummond Herbert Walker Brighton Belle Pullman Car Blood & Custard Blood and Custard 1 2 3 4 5 Crimson Lake Cream CLC  model railway Southern Railway Southern Region British Rail SR BR(S) LBSCR LB&SCR LSWR LS&WR SECR SE&CR Railway Locomotives Carriages Returant Cars EMU Southern Electric Steam trains Bulleid Maunsell Drummond Stroudley Wainwright Drummond Herbert Walker Brighton Belle Pullman Car Blood & Custard Blood and Custard 1 2 3 4 5 Crimson Lake Cream CLC  model railway Southern Railway Southern Region British Rail SR BR(S) LBSCR LB&SCR LSWR LS&WR SECR SE&CR Railway Locomotives Carriages Returant Cars EMU Southern Electric Steam trains Bulleid Maunsell Drummond Stroudley Wainwright Drummond Herbert Walker Brighton Belle Pullman Car Blood & Custard Blood and Custard 1 2 3 4 5 Crimson Lake Cream CLC  model railway Southern Railway Southern Region British Rail SR BR(S) LBSCR LB&SCR LSWR LS&WR SECR SE&CR Railway Locomotives Carriages Returant Cars EMU Southern Electric Steam trains Bulleid Maunsell Drummond Stroudley Wainwright Drummond Herbert Walker Brighton Belle Pullman Car Blood & Custard Blood and Custard 1 2 3 4 5 Crimson Lake Cream CLC  model railway Southern Railway Southern Region British Rail SR BR(S) LBSCR LB&SCR LSWR LS&WR SECR SE&CR Railway Locomotives Carriages Returant Cars EMU Southern Electric Steam trains Bulleid Maunsell Drummond Stroudley Wainwright Drummond Herbert Walker Brighton Belle Pullman Car Blood & Custard Blood and Custard 1 2 3 4 5 Crimson Lake Cream CLC  model railway Southern Railway Southern Region British Rail SR BR(S) LBSCR LB&SCR LSWR LS&WR SECR SE&CR Railway Locomotives Carriages Returant Cars EMU Southern Electric Steam trains Bulleid Maunsell Drummond Stroudley Wainwright Drummond Herbert Walker Brighton Belle Pullman Car Blood & Custard Blood and Custard 1 2 3 4 5 Crimson Lake Cream CLC  model railway Southern Railway Southern Region British Rail SR BR(S) LBSCR LB&SCR LSWR LS&WR SECR SE&CR Railway Locomotives Carriages Returant Cars EMU Southern Electric Steam trains Bulleid Maunsell Drummond Stroudley Wainwright Drummond Herbert Walker Brighton Belle Pullman Car Blood & Custard Blood and Custard 1 2 3 4 5 Crimson Lake Cream CLC  model railway Southern Railway Southern Region British Rail SR BR(S) LBSCR LB&SCR LSWR LS&WR SECR SE&CR Railway Locomotives Carriages Returant Cars EMU Southern Electric Steam trains Bulleid Maunsell Drummond Stroudley Wainwright Drummond Herbert Walker Brighton Belle Pullman Car Blood & Custard Blood and Custard 1 2 3 4 5 Crimson Lake Cream CLC  model railway Southern Railway Southern Region British Rail SR BR(S) LBSCR LB&SCR LSWR LS&WR SECR SE&CR Railway Locomotives Carriages Returant Cars EMU Southern Electric Steam trains Bulleid Maunsell Drummond Stroudley Wainwright Drummond Herbert Walker Brighton Belle Pullman Car Blood & Custard Blood and Custard 1 2 3 4 5 Crimson Lake Cream CLC  model railway Southern Railway Southern Region British Rail SR BR(S) LBSCR LB&SCR LSWR LS&WR SECR SE&CR Railway Locomotives Carriages Returant Cars EMU Southern Electric Steam trains Bulleid Maunsell Drummond Stroudley Wainwright Drummond Herbert Walker Brighton Belle Pullman Car Blood & Custard Blood and Custard 1 2 3 4 5 Crimson Lake Cream CLC  model railway Southern Railway Southern Region British Rail SR BR(S) LBSCR LB&SCR LSWR LS&WR SECR SE&CR Railway Locomotives Carriages Returant Cars EMU Southern Electric Steam trains Bulleid Maunsell Drummond Stroudley Wainwright Drummond Herbert Walker Brighton Belle Pullman Car Blood & Custard Blood and Custard 1 2 3 4 5 Crimson Lake Cream CLC  model railway Southern Railway Southern Region British Rail SR BR(S) LBSCR LB&SCR LSWR LS&WR SECR SE&CR Railway Locomotives Carriages Returant Cars EMU Southern Electric Steam trains Bulleid Maunsell Drummond Stroudley Wainwright Drummond Herbert Walker Brighton Belle Pullman Car Blood & Custard Blood and Custard 1 2 3 4 5 Crimson Lake Cream CLC  model railway Southern Railway Southern Region British Rail SR BR(S) LBSCR LB&SCR LSWR LS&WR SECR SE&CR Railway Locomotives Carriages Returant Cars EMU Southern Electric Steam trains Bulleid Maunsell Drummond Stroudley Wainwright Drummond Herbert Walker Brighton Belle Pullman Car Blood & Custard Blood and Custard 1 2 3 4 5 Crimson Lake Cream CLC  model railway Southern Railway Southern Region British Rail SR BR(S) LBSCR LB&SCR LSWR LS&WR SECR SE&CR Railway Locomotives Carriages Returant Cars EMU Southern Electric Steam trains Bulleid Maunsell Drummond Stroudley Wainwright Drummond Herbert Walker Brighton Belle Pullman Car Blood & Custard Blood and Custard 1 2 3 4 5 Crimson Lake Cream CLC  model railway Southern Railway Southern Region British Rail SR BR(S) LBSCR LB&SCR LSWR LS&WR SECR SE&CR Railway Locomotives Carriages Returant Cars EMU Southern Electric Steam trains Bulleid Maunsell Drummond Stroudley Wainwright Drummond Herbert Walker Brighton Belle Pullman Car Blood & Custard Blood and Custard 1 2 3 4 5 Crimson Lake Cream CLC  model railway Southern Railway Southern Region British Rail SR BR(S) LBSCR LB&SCR LSWR LS&WR SECR SE&CR Railway Locomotives Carriages Returant Cars EMU Southern Electric Steam trains Bulleid Maunsell Drummond Stroudley Wainwright Drummond Herbert Walker Brighton Belle Pullman Car Blood & Custard Blood and Custard 1 2 3 4 5 Crimson Lake Cream CLC  model railway Southern Railway Southern Region British Rail SR BR(S) LBSCR LB&SCR LSWR LS&WR SECR SE&CR Railway Locomotives Carriages Returant Cars EMU Southern Electric Steam trains Bulleid Maunsell Drummond Stroudley Wainwright Drummond Herbert Walker Brighton Belle Pullman Car Blood & Custard Blood and Custard 1 2 3 4 5 Crimson Lake Cream CLC  model railway Southern Railway Southern Region British Rail SR BR(S) LBSCR LB&SCR LSWR LS&WR SECR SE&CR Railway Locomotives Carriages Returant Cars EMU Southern Electric Steam trains Bulleid Maunsell Drummond Stroudley Wainwright Drummond Herbert Walker Brighton Belle Pullman Car Blood & Custard Blood and Custard 1 2 3 4 5 Crimson Lake Cream CLC  model railway Southern Railway Southern Region British Rail SR BR(S) LBSCR LB&SCR LSWR LS&WR SECR SE&CR Railway Locomotives Carriages Returant Cars EMU Southern Electric Steam trains Bulleid Maunsell Drummond Stroudley Wainwright Drummond Herbert Walker Brighton Belle Pullman Car Blood & Custard Blood and Custard 1 2 3 4 5 Crimson Lake Cream CLC  model railway Southern Railway Southern Region British Rail SR BR(S) LBSCR LB&SCR LSWR LS&WR SECR SE&CR Railway Locomotives Carriages Returant Cars EMU Southern Electric Steam trains Bulleid Maunsell Drummond Stroudley Wainwright Drummond Herbert Walker Brighton Belle Pullman Car Blood & Custard Blood and Custard 1 2 3 4 5 Crimson Lake Cream CLC  model railway Southern Railway Southern Region British Rail SR BR(S) LBSCR LB&SCR LSWR LS&WR SECR SE&CR Railway Locomotives Carriages Returant Cars EMU Southern Electric Steam trains Bulleid Maunsell Drummond Stroudley Wainwright Drummond Herbert Walker Brighton Belle Pullman Car Blood & Custard Blood and Custard 1 2 3 4 5 Crimson Lake Cream CLC  model railway Southern Railway Southern Region British Rail SR BR(S) LBSCR LB&SCR LSWR LS&WR SECR SE&CR Railway Locomotives Carriages Returant Cars EMU Southern Electric Steam trains Bulleid Maunsell Drummond Stroudley Wainwright Drummond Herbert Walker Brighton Belle Pullman Car Blood & Custard Blood and Custard 1 2 3 4 5 Crimson Lake Cream CLC  model railway Southern Railway Southern Region British Rail SR BR(S) LBSCR LB&SCR LSWR LS&WR SECR SE&CR Railway Locomotives Carriages Returant Cars EMU Southern Electric Steam trains Bulleid Maunsell Drummond Stroudley Wainwright Drummond Herbert Walker Brighton Belle Pullman Car Blood & Custard Blood and Custard 1 2 3 4 5 Crimson Lake Cream CLC  model railway Southern Railway Southern Region British Rail SR BR(S) LBSCR LB&SCR LSWR LS&WR SECR SE&CR Railway Locomotives Carriages Returant Cars EMU Southern Electric Steam trains Bulleid Maunsell Drummond Stroudley Wainwright Drummond Herbert Walker Brighton Belle Pullman Car Blood & Custard Blood and Custard 1 2 3 4 5 Crimson Lake Cream CLC  model railway Southern Railway Southern Region British Rail SR BR(S) LBSCR LB&SCR LSWR LS&WR SECR SE&CR Railway Locomotives Carriages Returant Cars EMU Southern Electric Steam trains Bulleid Maunsell Drummond Stroudley Wainwright Drummond Herbert Walker Brighton Belle Pullman Car Blood & Custard Blood and Custard 1 2 3 4 5 Crimson Lake Cream CLC  model railway Southern Railway Southern Region British Rail SR BR(S) LBSCR LB&SCR LSWR LS&WR SECR SE&CR Railway Locomotives Carriages Returant Cars EMU Southern Electric Steam trains Bulleid Maunsell Drummond Stroudley Wainwright Drummond Herbert Walker Brighton Belle Pullman Car Blood & Custard Blood and Custard 1 2 3 4 5 Crimson Lake Cream CLC  model railway Southern Railway Southern Region British Rail SR BR(S) LBSCR LB&SCR LSWR LS&WR SECR SE&CR Railway Locomotives Carriages Returant Cars EMU Southern Electric Steam trains Bulleid Maunsell Drummond Stroudley Wainwright Drummond Herbert Walker Brighton Belle Pullman Car Blood & Custard Blood and Custard 1 2 3 4 5 Crimson Lake Cream CLC  model railway Southern Railway Southern Region British Rail SR BR(S) LBSCR LB&SCR LSWR LS&WR SECR SE&CR Railway Locomotives Carriages Returant Cars EMU Southern Electric Steam trains Bulleid Maunsell Drummond Stroudley Wainwright Drummond Herbert Walker Brighton Belle Pullman Car Blood & Custard Blood and Custard 1 2 3 4 5 Crimson Lake Cream CLC  model railway Southern Railway Southern Region British Rail SR BR(S) LBSCR LB&SCR LSWR LS&WR SECR SE&CR Railway Locomotives Carriages Returant Cars EMU Southern Electric Steam trains Bulleid Maunsell Drummond Stroudley Wainwright Drummond Herbert Walker Brighton Belle Pullman Car Blood & Custard Blood and Custard 1 2 3 4 5 Crimson Lake Cream CLC  model railway Southern Railway Southern Region British Rail SR BR(S) LBSCR LB&SCR LSWR LS&WR SECR SE&CR Railway Locomotives Carriages Returant Cars EMU Southern Electric Steam trains Bulleid Maunsell Drummond Stroudley Wainwright Drummond Herbert Walker Brighton Belle Pullman Car Blood & Custard Blood and Custard 1 2 3 4 5 Crimson Lake Cream CLC  model railway Southern Railway Southern Region British Rail SR BR(S) LBSCR LB&SCR LSWR LS&WR SECR SE&CR Railway Locomotives Carriages Returant Cars EMU Southern Electric Steam trains Bulleid Maunsell Drummond Stroudley Wainwright Drummond Herbert Walker Brighton Belle Pullman Car Blood & Custard Blood and Custard 1 2 3 4 5 Crimson Lake Cream CLC  model railway Southern Railway Southern Region British Rail SR BR(S) LBSCR LB&SCR LSWR LS&WR SECR SE&CR Railway Locomotives Carriages Returant Cars EMU Southern Electric Steam trains Bulleid Maunsell Drummond Stroudley Wainwright Drummond Herbert Walker Brighton Belle Pullman Car Blood & Custard Blood and Custard 1 2 3 4 5 Crimson Lake Cream CLC  model railway Southern Railway Southern Region British Rail SR BR(S) LBSCR LB&SCR LSWR LS&WR SECR SE&CR Railway Locomotives Carriages Returant Cars EMU Southern Electric Steam trains Bulleid Maunsell Drummond Stroudley Wainwright Drummond Herbert Walker Brighton Belle Pullman Car Blood & Custard Blood and Custard 1 2 3 4 5 Crimson Lake Cream CLC  model railway Southern Railway Southern Region British Rail SR BR(S) LBSCR LB&SCR LSWR LS&WR SECR SE&CR Railway Locomotives Carriages Returant Cars EMU Southern Electric Steam trains Bulleid Maunsell Drummond Stroudley Wainwright Drummond Herbert Walker Brighton Belle Pullman Car Blood & Custard Blood and Custard 1 2 3 4 5 Crimson Lake Cream CLC  model railway Southern Railway Southern Region British Rail SR BR(S) LBSCR LB&SCR LSWR LS&WR SECR SE&CR Railway Locomotives Carriages Returant Cars EMU Southern Electric Steam trains Bulleid Maunsell Drummond Stroudley Wainwright Drummond Herbert Walker Brighton Belle Pullman Car Blood & Custard Blood and Custard 1 2 3 4 5 Crimson Lake Cream CLC  model railway Southern Railway Southern Region British Rail SR BR(S) LBSCR LB&SCR LSWR LS&WR SECR SE&CR Railway Locomotives Carriages Returant Cars EMU Southern Electric Steam trains Bulleid Maunsell Drummond Stroudley Wainwright Drummond Herbert Walker Brighton Belle Pullman Car Blood & Custard Blood and Custard 1 2 3 4 5 Crimson Lake Cream CLC  model railway Southern Railway Southern Region British Rail SR BR(S) LBSCR LB&SCR LSWR LS&WR SECR SE&CR Railway Locomotives Carriages Returant Cars EMU Southern Electric Steam trains Bulleid Maunsell Drummond Stroudley Wainwright Drummond Herbert Walker Brighton Belle Pullman Car Blood & Custard Blood and Custard 1 2 3 4 5 Crimson Lake Cream CLC  model railway Southern Railway Southern Region British Rail SR BR(S) LBSCR LB&SCR LSWR LS&WR SECR SE&CR Railway Locomotives Carriages Returant Cars EMU Southern Electric Steam trains Bulleid Maunsell Drummond Stroudley Wainwright Drummond Herbert Walker Brighton Belle Pullman Car Blood & Custard Blood and Custard 1 2 3 4 5 Crimson Lake Cream CLC  model railway Southern Railway Southern Region British Rail SR BR(S) LBSCR LB&SCR LSWR LS&WR SECR SE&CR Railway Locomotives Carriages Returant Cars EMU Southern Electric Steam trains Bulleid Maunsell Drummond Stroudley Wainwright Drummond Herbert Walker Brighton Belle Pullman Car Blood & Custard Blood and Custard 1 2 3 4 5 Crimson Lake Cream CLC  model railway Southern Railway Southern Region British Rail SR BR(S) LBSCR LB&SCR LSWR LS&WR SECR SE&CR Railway Locomotives Carriages Returant Cars EMU Southern Electric Steam trains Bulleid Maunsell Drummond Stroudley Wainwright Drummond Herbert Walker Brighton Belle Pullman Car Blood & Custard Blood and Custard 1 2 3 4 5 Crimson Lake Cream CLC  model railway Southern Railway Southern Region British Rail SR BR(S) LBSCR LB&SCR LSWR LS&WR SECR SE&CR Railway Locomotives Carriages Returant Cars EMU Southern Electric Steam trains Bulleid Maunsell Drummond Stroudley Wainwright Drummond Herbert Walker Brighton Belle Pullman Car Blood & Custard Blood and Custard 1 2 3 4 5 Crimson Lake Cream CLC  model railway Southern Railway Southern Region British Rail SR BR(S) LBSCR LB&SCR LSWR LS&WR SECR SE&CR Railway Locomotives Carriages Returant Cars EMU Southern Electric Steam trains Bulleid Maunsell Drummond Stroudley Wainwright Drummond Herbert Walker Brighton Belle Pullman Car Blood & Custard Blood and Custard 1 2 3 4 5 Crimson Lake Cream CLC  model railway Southern Railway Southern Region British Rail SR BR(S) LBSCR LB&SCR LSWR LS&WR SECR SE&CR Railway Locomotives Carriages Returant Cars EMU Southern Electric Steam trains Bulleid Maunsell Drummond Stroudley Wainwright Drummond Herbert Walker Brighton Belle Pullman Car Blood & Custard Blood and Custard 1 2 3 4 5 Crimson Lake Cream CLC  model railway Southern Railway Southern Region British Rail SR BR(S) LBSCR LB&SCR LSWR LS&WR SECR SE&CR Railway Locomotives Carriages Returant Cars EMU Southern Electric Steam trains Bulleid Maunsell Drummond Stroudley Wainwright Drummond Herbert Walker Brighton Belle Pullman Car Blood & Custard Blood and Custard 1 2 3 4 5 Crimson Lake Cream CLC  model railway Southern Railway Southern Region British Rail SR BR(S) LBSCR LB&SCR LSWR LS&WR SECR SE&CR Railway Locomotives Carriages Returant Cars EMU Southern Electric Steam trains Bulleid Maunsell Drummond Stroudley Wainwright Drummond Herbert Walker Brighton Belle Pullman Car Blood & Custard Blood and Custard 1 2 3 4 5 Crimson Lake Cream CLC  model railway Southern Railway Southern Region British Rail SR BR(S) LBSCR LB&SCR LSWR LS&WR SECR SE&CR Railway Locomotives Carriages Returant Cars EMU Southern Electric Steam trains Bulleid Maunsell Drummond Stroudley Wainwright Drummond Herbert Walker Brighton Belle Pullman Car Blood & Custard Blood and Custard 1 2 3 4 5 Crimson Lake Cream CLC  model railway Southern Railway Southern Region British Rail SR BR(S) LBSCR LB&SCR LSWR LS&WR SECR SE&CR Railway Locomotives Carriages Returant Cars EMU Southern Electric Steam trains Bulleid Maunsell Drummond Stroudley Wainwright Drummond Herbert Walker Brighton Belle Pullman Car Blood & Custard Blood and Custard 1 2 3 4 5 Crimson Lake Cream CLC  model railway Southern Railway Southern Region British Rail SR BR(S) LBSCR LB&SCR LSWR LS&WR SECR SE&CR Railway Locomotives Carriages Returant Cars EMU Southern Electric Steam trains Bulleid Maunsell Drummond Stroudley Wainwright Drummond Herbert Walker Brighton Belle Pullman Car Blood & Custard Blood and Custard 1 2 3 4 5 Crimson Lake Cream CLC  model railway Southern Railway Southern Region British Rail SR BR(S) LBSCR LB&SCR LSWR LS&WR SECR SE&CR Railway Locomotives Carriages Returant Cars EMU Southern Electric Steam trains Bulleid Maunsell Drummond Stroudley Wainwright Drummond Herbert Walker Brighton Belle Pullman Car Blood & Custard Blood and Custard 1 2 3 4 5 Crimson Lake Cream CLC  model railway Southern Railway Southern Region British Rail SR BR(S) LBSCR LB&SCR LSWR LS&WR SECR SE&CR Railway Locomotives Carriages Returant Cars EMU Southern Electric Steam trains Bulleid Maunsell Drummond Stroudley Wainwright Drummond Herbert Walker Brighton Belle Pullman Car Blood & Custard Blood and Custard 1 2 3 4 5 Crimson Lake Cream CLC  model railway Southern Railway Southern Region British Rail SR BR(S) LBSCR LB&SCR LSWR LS&WR SECR SE&CR Railway Locomotives Carriages Returant Cars EMU Southern Electric Steam trains Bulleid Maunsell Drummond Stroudley Wainwright Drummond Herbert Walker Brighton Belle Pullman Car Blood & Custard Blood and Custard 1 2 3 4 5 Crimson Lake Cream CLC  model railway Southern Railway Southern Region British Rail SR BR(S) LBSCR LB&SCR LSWR LS&WR SECR SE&CR Railway Locomotives Carriages Returant Cars EMU Southern Electric Steam trains Bulleid Maunsell Drummond Stroudley Wainwright Drummond Herbert Walker Brighton Belle Pullman Car Blood & Custard Blood and Custard 1 2 3 4 5 Crimson Lake Cream CLC  model railway Southern Railway Southern Region British Rail SR BR(S) LBSCR LB&SCR LSWR LS&WR SECR SE&CR Railway Locomotives Carriages Returant Cars EMU Southern Electric Steam trains Bulleid Maunsell Drummond Stroudley Wainwright Drummond Herbert Walker Brighton Belle Pullman Car Blood & Custard Blood and Custard 1 2 3 4 5 Crimson Lake Cream CLC  model railway Southern Railway Southern Region British Rail SR BR(S) LBSCR LB&SCR LSWR LS&WR SECR SE&CR Railway Locomotives Carriages Returant Cars EMU Southern Electric Steam trains Bulleid Maunsell Drummond Stroudley Wainwright Drummond Herbert Walker Brighton Belle Pullman Car Blood & Custard Blood and Custard 1 2 3 4 5 Crimson Lake Cream CLC  model railway Southern Railway Southern Region British Rail SR BR(S) LBSCR LB&SCR LSWR LS&WR SECR SE&CR Railway Locomotives Carriages Returant Cars EMU Southern Electric Steam trains Bulleid Maunsell Drummond Stroudley Wainwright Drummond Herbert Walker Brighton Belle Pullman Car Blood & Custard Blood and Custard 1 2 3 4 5 Crimson Lake Cream CLC  model railway Southern Railway Southern Region British Rail SR BR(S) LBSCR LB&SCR LSWR LS&WR SECR SE&CR Railway Locomotives Carriages Returant Cars EMU Southern Electric Steam trains Bulleid Maunsell Drummond Stroudley Wainwright Drummond Herbert Walker Brighton Belle Pullman Car Blood & Custard Blood and Custard 1 2 3 4 5 Crimson Lake Cream CLC  model railway Southern Railway Southern Region British Rail SR BR(S) LBSCR LB&SCR LSWR LS&WR SECR SE&CR Railway Locomotives Carriages Returant Cars EMU Southern Electric Steam trains Bulleid Maunsell Drummond Stroudley Wainwright Drummond Herbert Walker Brighton Belle Pullman Car Blood & Custard Blood and Custard 1 2 3 4 5 Crimson Lake Cream CLC  model railway Southern Railway Southern Region British Rail SR BR(S) LBSCR LB&SCR LSWR LS&WR SECR SE&CR Railway Locomotives Carriages Returant Cars EMU Southern Electric Steam trains Bulleid Maunsell Drummond Stroudley Wainwright Drummond Herbert Walker Brighton Belle Pullman Car Blood & Custard Blood and Custard 1 2 3 4 5 Crimson Lake Cream CLC  model railway Southern Railway Southern Region British Rail SR BR(S) LBSCR LB&SCR LSWR LS&WR SECR SE&CR Railway Locomotives Carriages Returant Cars EMU Southern Electric Steam trains Bulleid Maunsell Drummond Stroudley Wainwright Drummond Herbert Walker Brighton Belle Pullman Car Blood & Custard Blood and Custard 1 2 3 4 5 Crimson Lake Cream CLC  model railway Southern Railway Southern Region British Rail SR BR(S) LBSCR LB&SCR LSWR LS&WR SECR SE&CR Railway Locomotives Carriages Returant Cars EMU Southern Electric Steam trains Bulleid Maunsell Drummond Stroudley Wainwright Drummond Herbert Walker Brighton Belle Pullman Car Blood & Custard Blood and Custard 1 2 3 4 5 Crimson Lake Cream CLC  model railway Southern Railway Southern Region British Rail SR BR(S) LBSCR LB&SCR LSWR LS&WR SECR SE&CR Railway Locomotives Carriages Returant Cars EMU Southern Electric Steam trains Bulleid Maunsell Drummond Stroudley Wainwright Drummond Herbert Walker Brighton Belle Pullman Car Blood & Custard Blood and Custard 1 2 3 4 5 Crimson Lake Cream CLC  model railway Southern Railway Southern Region British Rail SR BR(S) LBSCR LB&SCR LSWR LS&WR SECR SE&CR Railway Locomotives Carriages Returant Cars EMU Southern Electric Steam trains Bulleid Maunsell Drummond Stroudley Wainwright Drummond Herbert Walker Brighton Belle Pullman Car Blood & Custard Blood and Custard 1 2 3 4 5 Crimson Lake Cream CLC  model railway Southern Railway Southern Region British Rail SR BR(S) LBSCR LB&SCR LSWR LS&WR SECR SE&CR Railway Locomotives Carriages Returant Cars EMU Southern Electric Steam trains Bulleid Maunsell Drummond Stroudley Wainwright Drummond Herbert Walker Brighton Belle Pullman Car Blood & Custard Blood and Custard 1 2 3 4 5 Crimson Lake Cream CLC  model railway Southern Railway Southern Region British Rail SR BR(S) LBSCR LB&SCR LSWR LS&WR SECR SE&CR Railway Locomotives Carriages Returant Cars EMU Southern Electric Steam trains Bulleid Maunsell Drummond Stroudley Wainwright Drummond Herbert Walker Brighton Belle Pullman Car Blood & Custard Blood and Custard 1 2 3 4 5 Crimson Lake Cream CLC  model railway Southern Railway Southern Region British Rail SR BR(S) LBSCR LB&SCR LSWR LS&WR SECR SE&CR Railway Locomotives Carriages Returant Cars EMU Southern Electric Steam trains Bulleid Maunsell Drummond Stroudley Wainwright Drummond Herbert Walker Brighton Belle Pullman Car Blood & Custard Blood and Custard 1 2 3 4 5 Crimson Lake Cream CLC  model railway Southern Railway Southern Region British Rail SR BR(S) LBSCR LB&SCR LSWR LS&WR SECR SE&CR Railway Locomotives Carriages Returant Cars EMU Southern Electric Steam trains Bulleid Maunsell Drummond Stroudley Wainwright Drummond Herbert Walker Brighton Belle Pullman Car Blood & Custard Blood and Custard 1 2 3 4 5 Crimson Lake Cream CLC  model railway Southern Railway Southern Region British Rail SR BR(S) LBSCR LB&SCR LSWR LS&WR SECR SE&CR Railway Locomotives Carriages Returant Cars EMU Southern Electric Steam trains Bulleid Maunsell Drummond Stroudley Wainwright Drummond Herbert Walker Brighton Belle Pullman Car Blood & Custard Blood and Custard 1 2 3 4 5 Crimson Lake Cream CLC  model railway Southern Railway Southern Region British Rail SR BR(S) LBSCR LB&SCR LSWR LS&WR SECR SE&CR Railway Locomotives Carriages Returant Cars EMU Southern Electric Steam trains Bulleid Maunsell Drummond Stroudley Wainwright Drummond Herbert Walker Brighton Belle Pullman Car Blood & Custard Blood and Custard 1 2 3 4 5 Crimson Lake Cream CLC  model railway Southern Railway Southern Region British Rail SR BR(S) LBSCR LB&SCR LSWR LS&WR SECR SE&CR Railway Locomotives Carriages Returant Cars EMU Southern Electric Steam trains Bulleid Maunsell Drummond Stroudley Wainwright Drummond Herbert Walker Brighton Belle Pullman Car Blood & Custard Blood and Custard 1 2 3 4 5 Crimson Lake Cream CLC  model railway Southern Railway Southern Region British Rail SR BR(S) LBSCR LB&SCR LSWR LS&WR SECR SE&CR Railway Locomotives Carriages Returant Cars EMU Southern Electric Steam trains Bulleid Maunsell Drummond Stroudley Wainwright Drummond Herbert Walker Brighton Belle Pullman Car Blood & Custard Blood and Custard 1 2 3 4 5 Crimson Lake Cream CLC  model railway Southern Railway Southern Region British Rail SR BR(S) LBSCR LB&SCR LSWR LS&WR SECR SE&CR Railway Locomotives Carriages Returant Cars EMU Southern Electric Steam trains Bulleid Maunsell Drummond Stroudley Wainwright Drummond Herbert Walker Brighton Belle Pullman Car Blood & Custard Blood and Custard 1 2 3 4 5 Crimson Lake Cream CLC  model railway Southern Railway Southern Region British Rail SR BR(S) LBSCR LB&SCR LSWR LS&WR SECR SE&CR Railway Locomotives Carriages Returant Cars EMU Southern Electric Steam trains Bulleid Maunsell Drummond Stroudley Wainwright Drummond Herbert Walker Brighton Belle Pullman Car Blood & Custard Blood and Custard 1 2 3 4 5 Crimson Lake Cream CLC  model railway Southern Railway Southern Region British Rail SR BR(S) LBSCR LB&SCR LSWR LS&WR SECR SE&CR Railway Locomotives Carriages Returant Cars EMU Southern Electric Steam trains Bulleid Maunsell Drummond Stroudley Wainwright Drummond Herbert Walker Brighton Belle Pullman Car Blood & Custard Blood and Custard 1 2 3 4 5 Crimson Lake Cream CLC  model railway Southern Railway Southern Region British Rail SR BR(S) LBSCR LB&SCR LSWR LS&WR SECR SE&CR Railway Locomotives Carriages Returant Cars EMU Southern Electric Steam trains Bulleid Maunsell Drummond Stroudley Wainwright Drummond Herbert Walker Brighton Belle Pullman Car Blood & Custard Blood and Custard 1 2 3 4 5 Crimson Lake Cream CLC  model railway Southern Railway Southern Region British Rail SR BR(S) LBSCR LB&SCR LSWR LS&WR SECR SE&CR Railway Locomotives Carriages Returant Cars EMU Southern Electric Steam trains Bulleid Maunsell Drummond Stroudley Wainwright Drummond Herbert Walker Brighton Belle Pullman Car Blood & Custard Blood and Custard 1 2 3 4 5 Crimson Lake Cream CLC  model railway Southern Railway Southern Region British Rail SR BR(S) LBSCR LB&SCR LSWR LS&WR SECR SE&CR Railway Locomotives Carriages Returant Cars EMU Southern Electric Steam trains Bulleid Maunsell Drummond Stroudley Wainwright Drummond Herbert Walker Brighton Belle Pullman Car Blood & Custard Blood and Custard 1 2 3 4 5 Crimson Lake Cream CLC  model railway Southern Railway Southern Region British Rail SR BR(S) LBSCR LB&SCR LSWR LS&WR SECR SE&CR Railway Locomotives Carriages Returant Cars EMU Southern Electric Steam trains Bulleid Maunsell Drummond Stroudley Wainwright Drummond Herbert Walker Brighton Belle Pullman Car Blood & Custard Blood and Custard 1 2 3 4 5 Crimson Lake Cream CLC  model railway Southern Railway Southern Region British Rail SR BR(S) LBSCR LB&SCR LSWR LS&WR SECR SE&CR Railway Locomotives Carriages Returant Cars EMU Southern Electric Steam trains Bulleid Maunsell Drummond Stroudley Wainwright Drummond Herbert Walker Brighton Belle Pullman Car Blood & Custard Blood and Custard 1 2 3 4 5 Crimson Lake Cream CLC  model railway Southern Railway Southern Region British Rail SR BR(S) LBSCR LB&SCR LSWR LS&WR SECR SE&CR Railway Locomotives Carriages Returant Cars EMU Southern Electric Steam trains Bulleid Maunsell Drummond Stroudley Wainwright Drummond Herbert Walker Brighton Belle Pullman Car Blood & Custard Blood and Custard 1 2 3 4 5 Crimson Lake Cream CLC  model railway Southern Railway Southern Region British Rail SR BR(S) LBSCR LB&SCR LSWR LS&WR SECR SE&CR Railway Locomotives Carriages Returant Cars EMU Southern Electric Steam trains Bulleid Maunsell Drummond Stroudley Wainwright Drummond Herbert Walker Brighton Belle Pullman Car Blood & Custard Blood and Custard 1 2 3 4 5 Crimson Lake Cream CLC  model railway Southern Railway Southern Region British Rail SR BR(S) LBSCR LB&SCR LSWR LS&WR SECR SE&CR Railway Locomotives Carriages Returant Cars EMU Southern Electric Steam trains Bulleid Maunsell Drummond Stroudley Wainwright Drummond Herbert Walker Brighton Belle Pullman Car Blood & Custard Blood and Custard 1 2 3 4 5 Crimson Lake Cream CLC  model railway Southern Railway Southern Region British Rail SR BR(S) LBSCR LB&SCR LSWR LS&WR SECR SE&CR Railway Locomotives Carriages Returant Cars EMU Southern Electric Steam trains Bulleid Maunsell Drummond Stroudley Wainwright Drummond Herbert Walker Brighton Belle Pullman Car Blood & Custard Blood and Custard 1 2 3 4 5 Crimson Lake Cream CLC  model railway Southern Railway Southern Region British Rail SR BR(S) LBSCR LB&SCR LSWR LS&WR SECR SE&CR Railway Locomotives Carriages Returant Cars EMU Southern Electric Steam trains Bulleid Maunsell Drummond Stroudley Wainwright Drummond Herbert Walker Brighton Belle Pullman Car Blood & Custard Blood and Custard 1 2 3 4 5 Crimson Lake Cream CLC  model railway Southern Railway Southern Region British Rail SR BR(S) LBSCR LB&SCR LSWR LS&WR SECR SE&CR Railway Locomotives Carriages Returant Cars EMU Southern Electric Steam trains Bulleid Maunsell Drummond Stroudley Wainwright Drummond Herbert Walker Brighton Belle Pullman Car Blood & Custard Blood and Custard 1 2 3 4 5 Crimson Lake Cream CLC  model railway Southern Railway Southern Region British Rail SR BR(S) LBSCR LB&SCR LSWR LS&WR SECR SE&CR Railway Locomotives Carriages Returant Cars EMU Southern Electric Steam trains Bulleid Maunsell Drummond Stroudley Wainwright Drummond Herbert Walker Brighton Belle Pullman Car Blood & Custard Blood and Custard 1 2 3 4 5 Crimson Lake Cream CLC  model railway Southern Railway Southern Region British Rail SR BR(S) LBSCR LB&SCR LSWR LS&WR SECR SE&CR Railway Locomotives Carriages Returant Cars EMU Southern Electric Steam trains Bulleid Maunsell Drummond Stroudley Wainwright Drummond Herbert Walker Brighton Belle Pullman Car Blood & Custard Blood and Custard 1 2 3 4 5 Crimson Lake Cream CLC  model railway Southern Railway Southern Region British Rail SR BR(S) LBSCR LB&SCR LSWR LS&WR SECR SE&CR Railway Locomotives Carriages Returant Cars EMU Southern Electric Steam trains Bulleid Maunsell Drummond Stroudley Wainwright Drummond Herbert Walker Brighton Belle Pullman Car Blood & Custard Blood and Custard 1 2 3 4 5 Crimson Lake Cream CLC  model railway Southern Railway Southern Region British Rail SR BR(S) LBSCR LB&SCR LSWR LS&WR SECR SE&CR Railway Locomotives Carriages Returant Cars EMU Southern Electric Steam trains Bulleid Maunsell Drummond Stroudley Wainwright Drummond Herbert Walker Brighton Belle Pullman Car Blood & Custard Blood and Custard 1 2 3 4 5 Crimson Lake Cream CLC  model railway Southern Railway Southern Region British Rail SR BR(S) LBSCR LB&SCR LSWR LS&WR SECR SE&CR Railway Locomotives Carriages Returant Cars EMU Southern Electric Steam trains Bulleid Maunsell Drummond Stroudley Wainwright Drummond Herbert Walker Brighton Belle Pullman Car Blood & Custard Blood and Custard 1 2 3 4 5 Crimson Lake Cream CLC  model railway Southern Railway Southern Region British Rail SR BR(S) LBSCR LB&SCR LSWR LS&WR SECR SE&CR Railway Locomotives Carriages Returant Cars EMU Southern Electric Steam trains Bulleid Maunsell Drummond Stroudley Wainwright Drummond Herbert Walker Brighton Belle Pullman Car Blood & Custard Blood and Custard 1 2 3 4 5 Crimson Lake Cream CLC  model railway Southern Railway Southern Region British Rail SR BR(S) LBSCR LB&SCR LSWR LS&WR SECR SE&CR Railway Locomotives Carriages Returant Cars EMU Southern Electric Steam trains Bulleid Maunsell Drummond Stroudley Wainwright Drummond Herbert Walker Brighton Belle Pullman Car Blood & Custard Blood and Custard 1 2 3 4 5 Crimson Lake Cream CLC  model railway Southern Railway Southern Region British Rail SR BR(S) LBSCR LB&SCR LSWR LS&WR SECR SE&CR Railway Locomotives Carriages Returant Cars EMU Southern Electric Steam trains Bulleid Maunsell Drummond Stroudley Wainwright Drummond Herbert Walker Brighton Belle Pullman Car Blood & Custard Blood and Custard 1 2 3 4 5 Crimson Lake Cream CLC  model railway Southern Railway Southern Region British Rail SR BR(S) LBSCR LB&SCR LSWR LS&WR SECR SE&CR Railway Locomotives Carriages Returant Cars EMU Southern Electric Steam trains Bulleid Maunsell Drummond Stroudley Wainwright Drummond Herbert Walker Brighton Belle Pullman Car Blood & Custard Blood and Custard 1 2 3 4 5 Crimson Lake Cream CLC  model railway Southern Railway Southern Region British Rail SR BR(S) LBSCR LB&SCR LSWR LS&WR SECR SE&CR Railway Locomotives Carriages Returant Cars EMU Southern Electric Steam trains Bulleid Maunsell Drummond Stroudley Wainwright Drummond Herbert Walker Brighton Belle Pullman Car Blood & Custard Blood and Custard 1 2 3 4 5 Crimson Lake Cream CLC  model railway Southern Railway Southern Region British Rail SR BR(S) LBSCR LB&SCR LSWR LS&WR SECR SE&CR Railway Locomotives Carriages Returant Cars EMU Southern Electric Steam trains Bulleid Maunsell Drummond Stroudley Wainwright Drummond Herbert Walker Brighton Belle Pullman Car Blood & Custard Blood and Custard 1 2 3 4 5 Crimson Lake Cream CLC  model railway Southern Railway Southern Region British Rail SR BR(S) LBSCR LB&SCR LSWR LS&WR SECR SE&CR Railway Locomotives Carriages Returant Cars EMU Southern Electric Steam trains Bulleid Maunsell Drummond Stroudley Wainwright Drummond Herbert Walker Brighton Belle Pullman Car Blood & Custard Blood and Custard 1 2 3 4 5 Crimson Lake Cream CLC  model railway Southern Railway Southern Region British Rail SR BR(S) LBSCR LB&SCR LSWR LS&WR SECR SE&CR Railway Locomotives Carriages Returant Cars EMU Southern Electric Steam trains Bulleid Maunsell Drummond Stroudley Wainwright Drummond Herbert Walker Brighton Belle Pullman Car Blood & Custard Blood and Custard 1 2 3 4 5 Crimson Lake Cream CLC  model railway Southern Railway Southern Region British Rail SR BR(S) LBSCR LB&SCR LSWR LS&WR SECR SE&CR Railway Locomotives Carriages Returant Cars EMU Southern Electric Steam trains Bulleid Maunsell Drummond Stroudley Wainwright Drummond Herbert Walker Brighton Belle Pullman Car Blood & Custard Blood and Custard 1 2 3 4 5 Crimson Lake Cream CLC  model railway Southern Railway Southern Region British Rail SR BR(S) LBSCR LB&SCR LSWR LS&WR SECR SE&CR Railway Locomotives Carriages Returant Cars EMU Southern Electric Steam trains Bulleid Maunsell Drummond Stroudley Wainwright Drummond Herbert Walker Brighton Belle Pullman Car Blood & Custard Blood and Custard 1 2 3 4 5 Crimson Lake Cream CLC  model railway Southern Railway Southern Region British Rail SR BR(S) LBSCR LB&SCR LSWR LS&WR SECR SE&CR Railway Locomotives Carriages Returant Cars EMU Southern Electric Steam trains Bulleid Maunsell Drummond Stroudley Wainwright Drummond Herbert Walker Brighton Belle Pullman Car Blood & Custard Blood and Custard 1 2 3 4 5 Crimson Lake Cream CLC  model railway Southern Railway Southern Region British Rail SR BR(S) LBSCR LB&SCR LSWR LS&WR SECR SE&CR Railway Locomotives Carriages Returant Cars EMU Southern Electric Steam trains Bulleid Maunsell Drummond Stroudley Wainwright Drummond Herbert Walker Brighton Belle Pullman Car Blood & Custard Blood and Custard 1 2 3 4 5 Crimson Lake Cream CLC  model railway Southern Railway Southern Region British Rail SR BR(S) LBSCR LB&SCR LSWR LS&WR SECR SE&CR Railway Locomotives Carriages Returant Cars EMU Southern Electric Steam trains Bulleid Maunsell Drummond Stroudley Wainwright Drummond Herbert Walker Brighton Belle Pullman Car Blood & Custard Blood and Custard 1 2 3 4 5 Crimson Lake Cream CLC  model railway Southern Railway Southern Region British Rail SR BR(S) LBSCR LB&SCR LSWR LS&WR SECR SE&CR Railway Locomotives Carriages Returant Cars EMU Southern Electric Steam trains Bulleid Maunsell Drummond Stroudley Wainwright Drummond Herbert Walker Brighton Belle Pullman Car Blood & Custard Blood and Custard 1 2 3 4 5 Crimson Lake Cream CLC  model railway Southern Railway Southern Region British Rail SR BR(S) LBSCR LB&SCR LSWR LS&WR SECR SE&CR Railway Locomotives Carriages Returant Cars EMU Southern Electric Steam trains Bulleid Maunsell Drummond Stroudley Wainwright Drummond Herbert Walker Brighton Belle Pullman Car Blood & Custard Blood and Custard 1 2 3 4 5 Crimson Lake Cream CLC  model railway Southern Railway Southern Region British Rail SR BR(S) LBSCR LB&SCR LSWR LS&WR SECR SE&CR Railway Locomotives Carriages Returant Cars EMU Southern Electric Steam trains Bulleid Maunsell Drummond